Not so OneEye, conventional helmets yes but as Halan pointed out there are some options. I've used that one too Halan but I find it looks a bit goofy, which might be good for some ideas but for this super soldier I want him to look fierce. There are many ideas but I like these.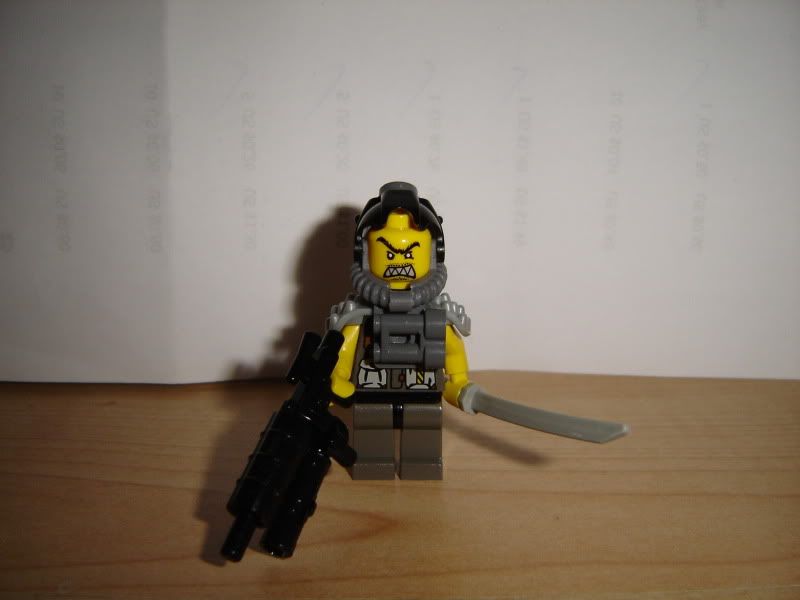 Ok, this isn't the alien armour and it's not an enclosed helmet but it is head protection in an air environment. Why the air tanks then? They're combat drugs being pumped into his system to make him berserk and heighten reflexes and endurance, toughness etc.
With this type of armour you can use flat style hats and visors without problems.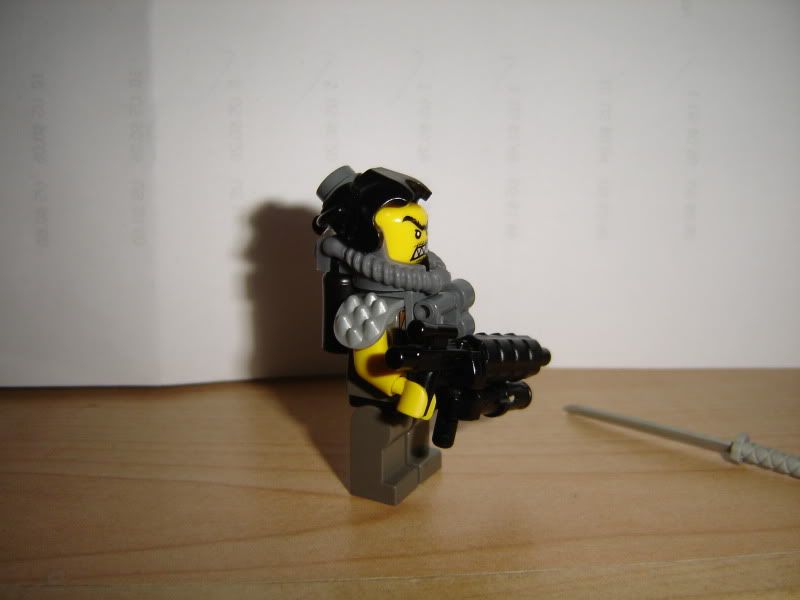 What I like about this one is that I can fit a wild top knot type penis tail through the rear of the helmet where the 1x1 round stud is presently.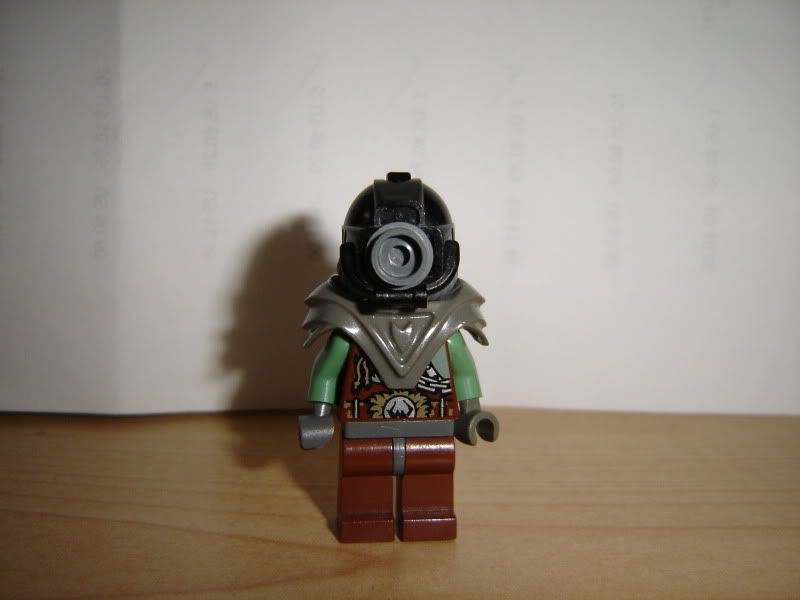 Using the Alien Armour is even better, you can fill in all but the tiniest gap that hardly shows. If you use a dark grey or black head then it wont show up at all.
The modified plate clip also allows for all sorts of attached stuff.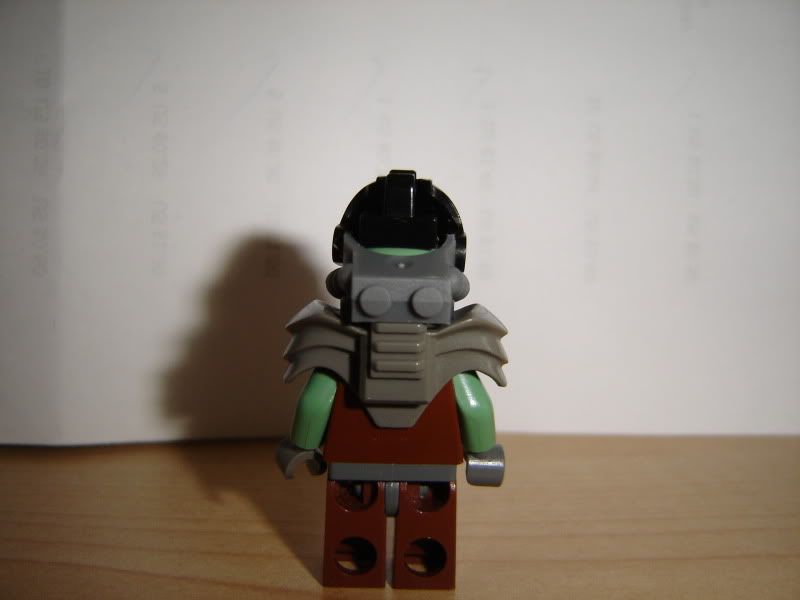 See, hardly any gap at all.