So Friday this week I was bored out of my skull, I spent some time on Ratchet & Clank 2 but was still bored, so I decided to have some time on End War. All those beautiful war machines made me a bit envious, so I decided to spend some time re-building my Praetorian Empire. I realized I should start out building a nice powerful tank. after spending three days building I finally completed my new tank which I christen the (Insert some awesome name here when I think of one using edit function) assault tank.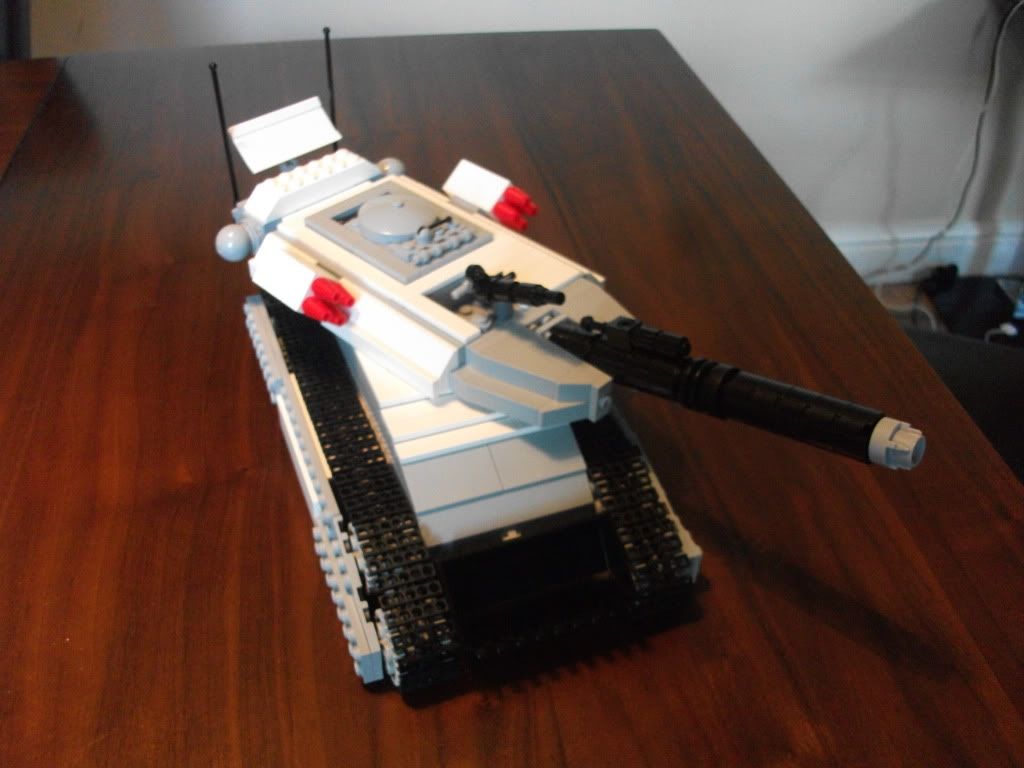 Here is an Overwatch of the tank showing the beasts weaponry, take note of the Mk 3 Missile pods Mk 3 Machine gun and finally the Mk Eff*n Huge main gun.
Another view better showing the Missile Pods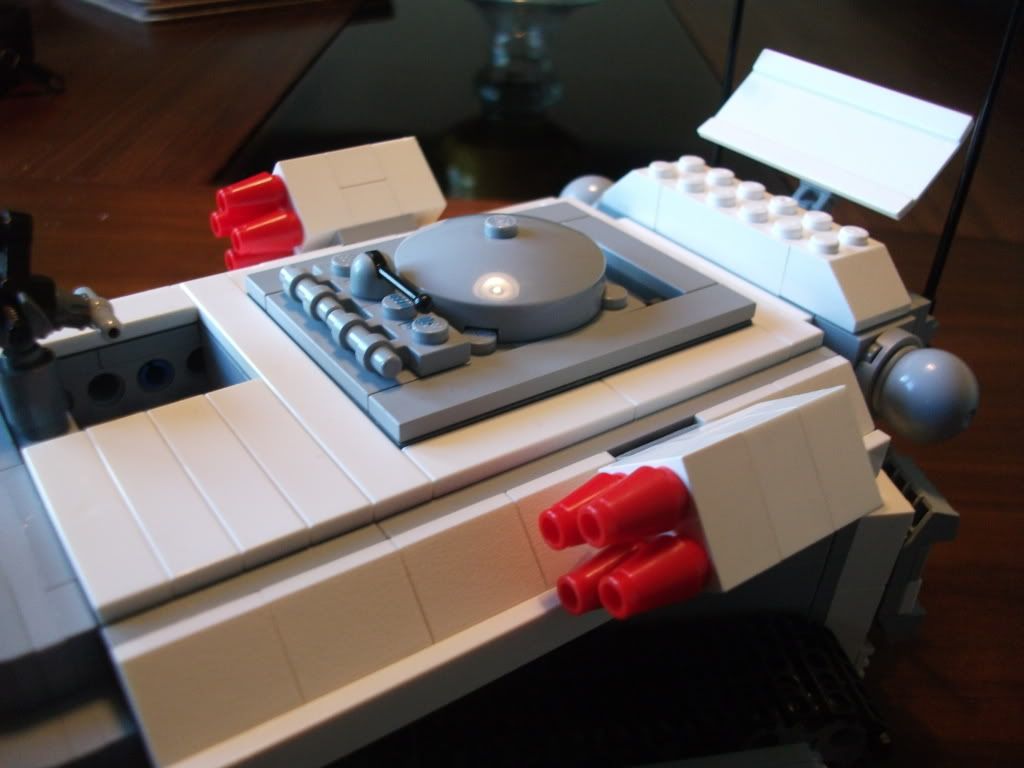 This shows the main hatch better as well as the communication array. One of the little extra features is the EM-Shield generator giving the tank a missile and close range defense.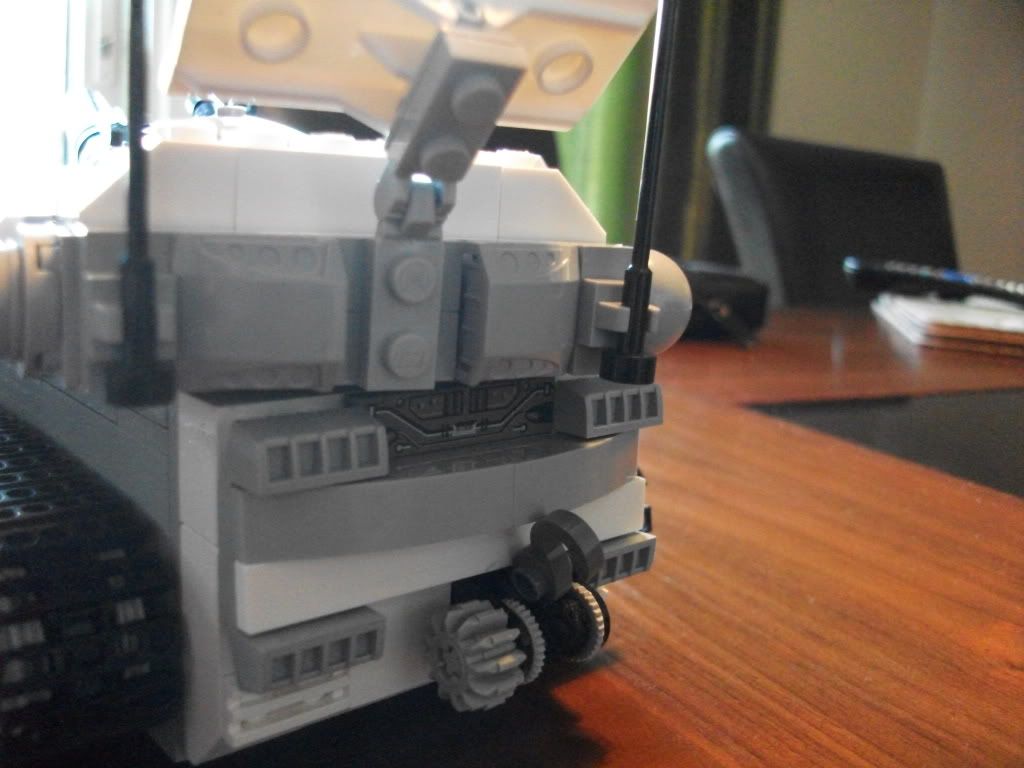 Here is the rear, note the winch for use when something needs towing.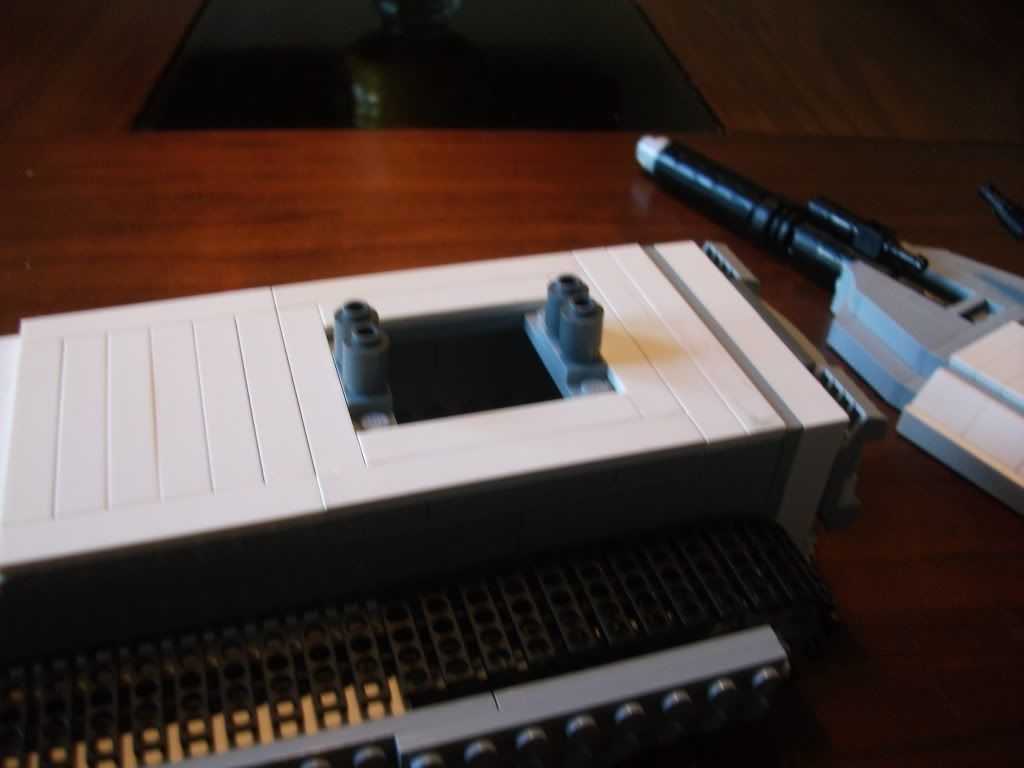 Here is the master piece of the design, it allows the turret to rotate and for mini-figs to get into the tank.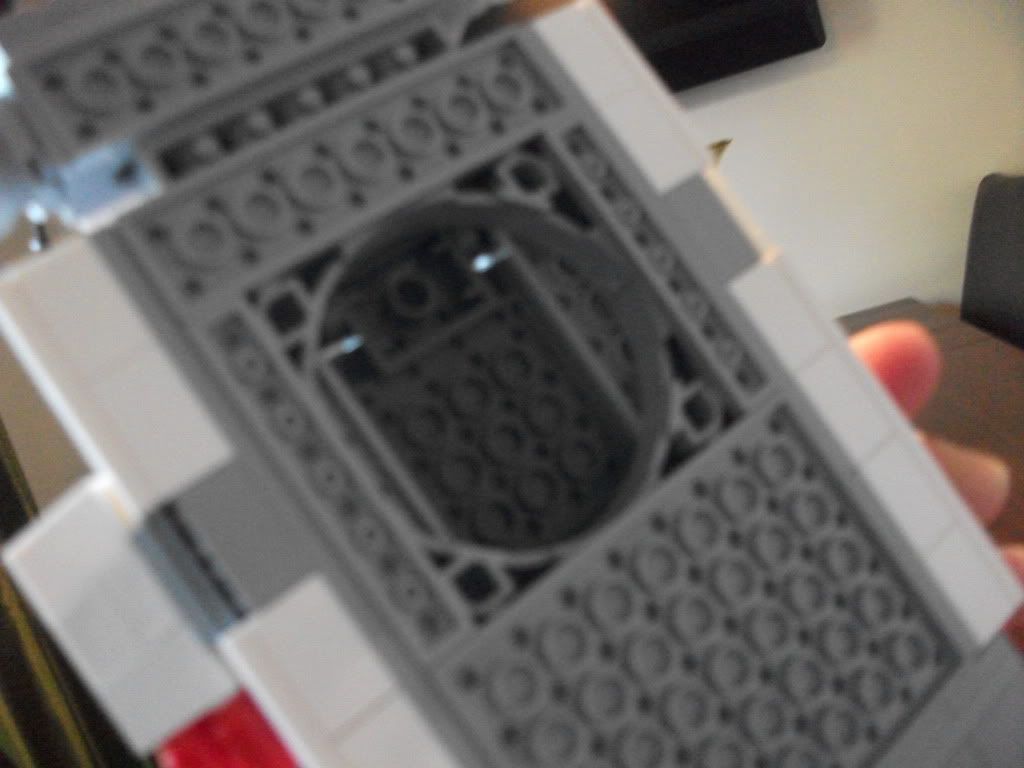 This shows the way the turret attaches to the chassis.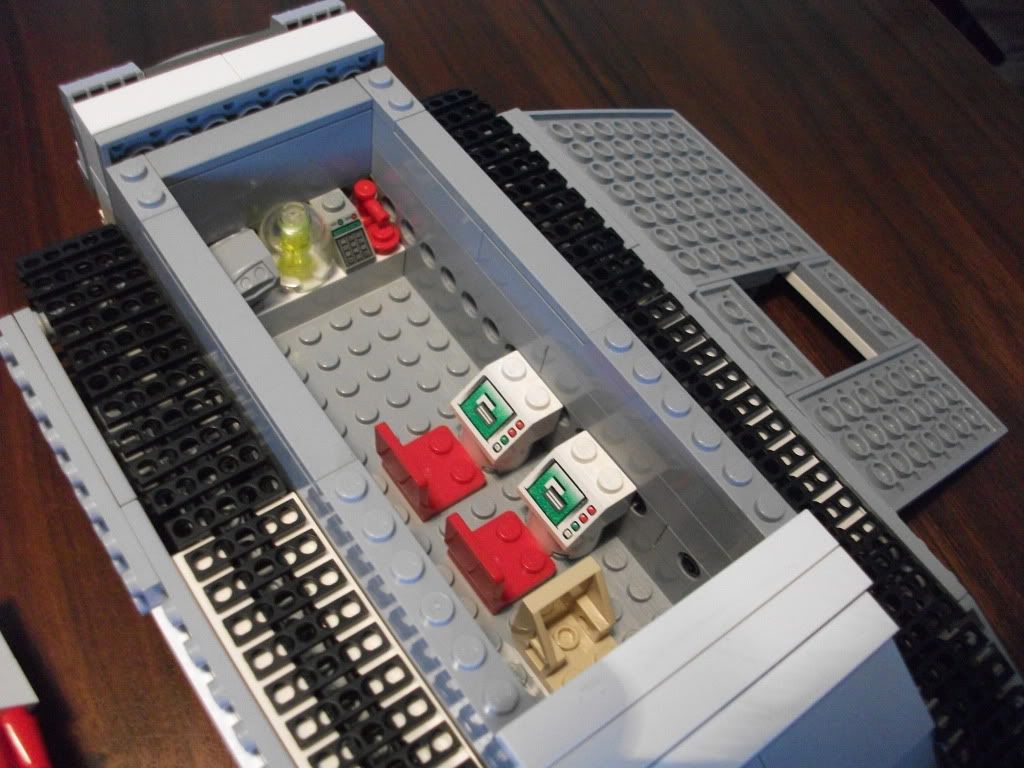 Interior, the tank is powered by a plasma battery, the power source was chosen for it's stability and efficiency.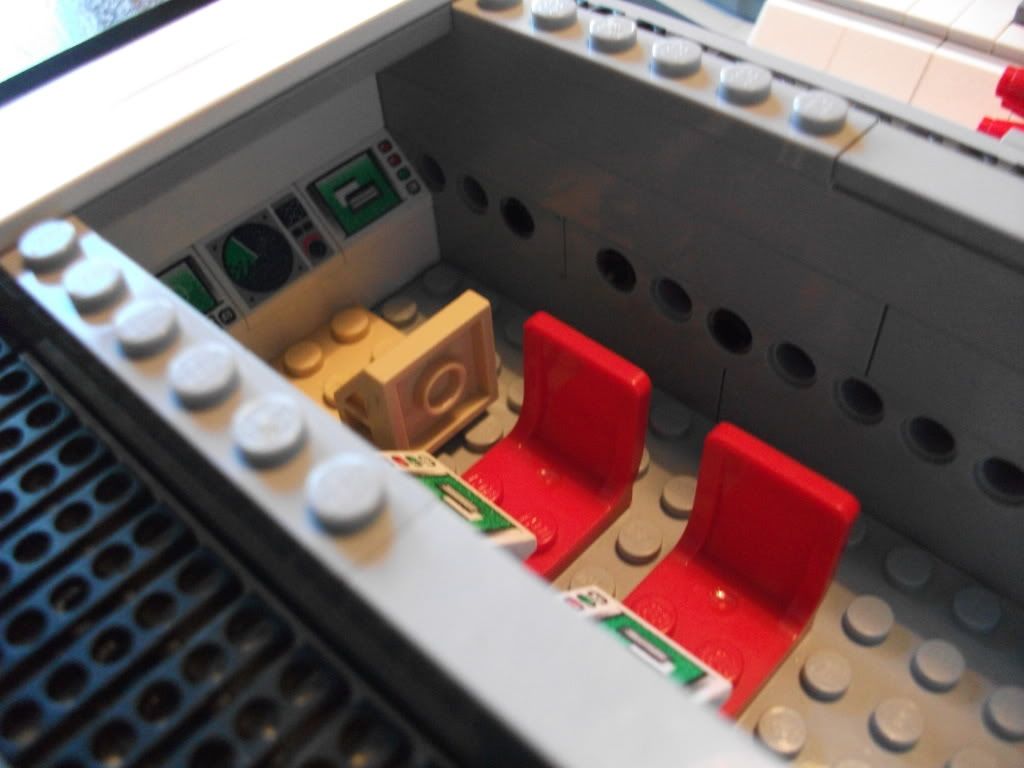 A shot of the drivers console.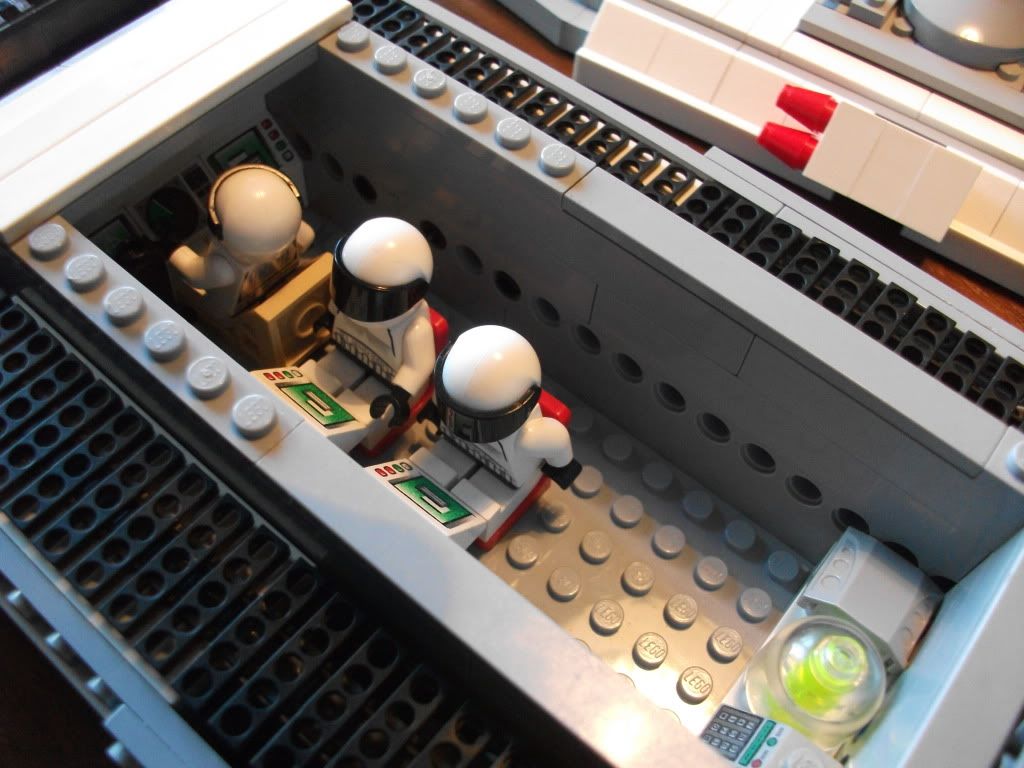 Some of the consoles manned. The mini-figs sit fine in the tank with the roof on.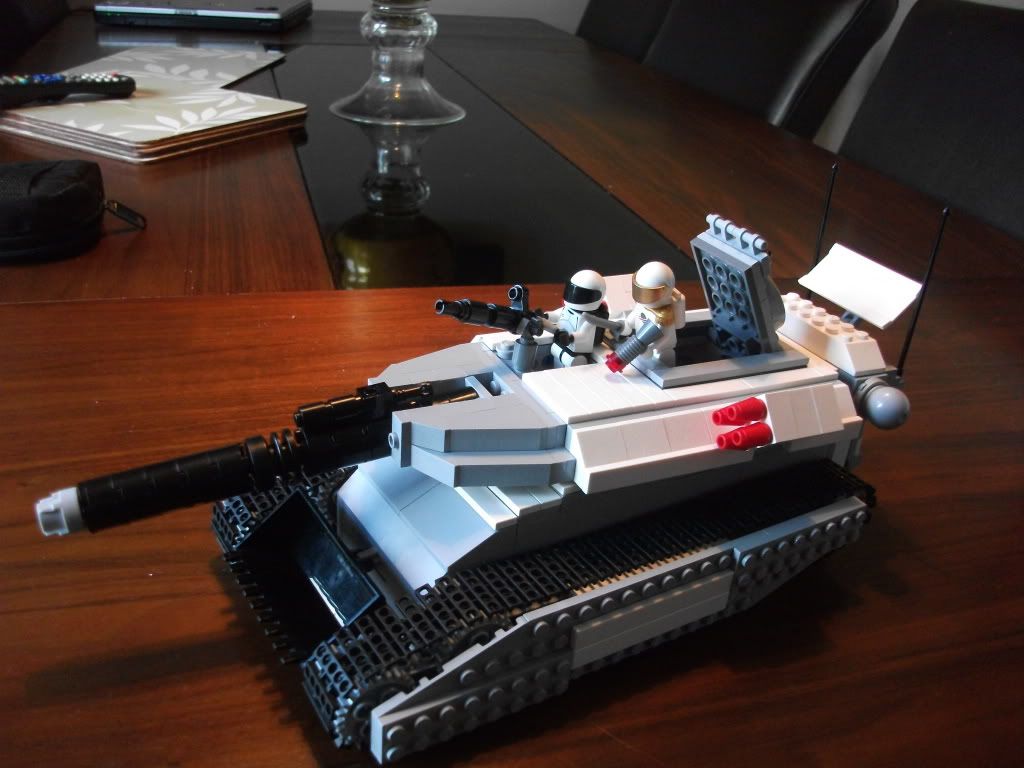 Another Tank Overwatch with the Machine gun manned.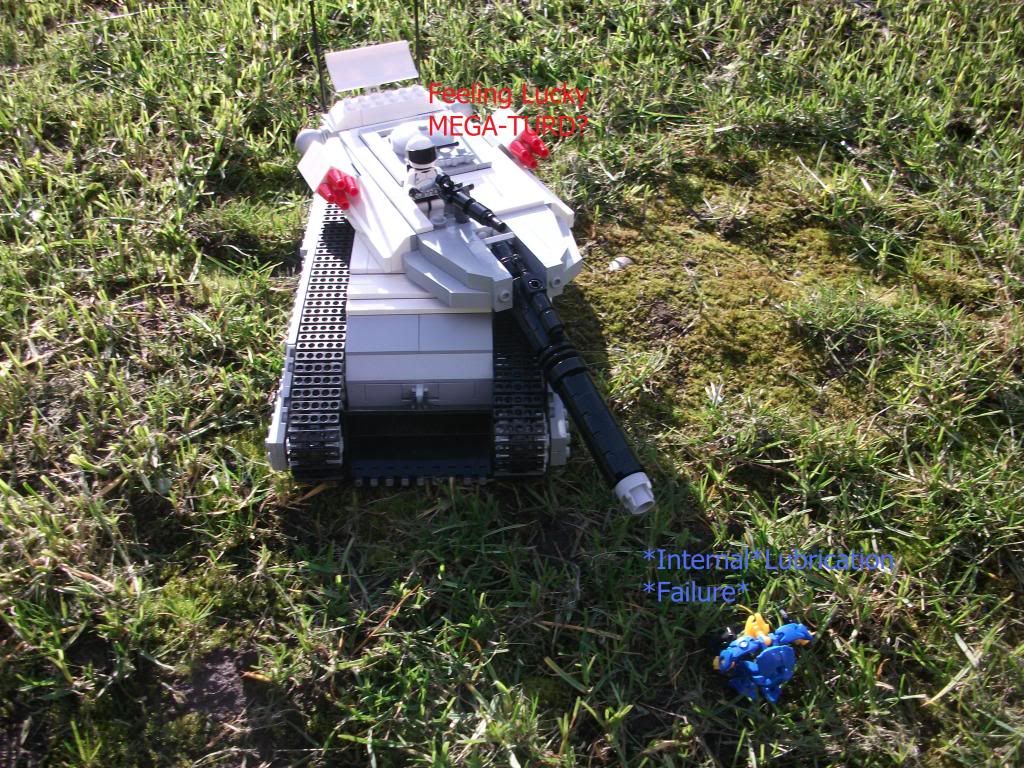 XD
I rarely do plating on my models, I normally prefer the studs showing but I decided to add plates this time to most of the tank. Keeping the tank from being
was hard but I think I've got enough SNOT work to keep it looking nice. I think the turret looks a bit big, but it doesn't seem too bad, and actually looks better with a big turret.