Since I can only process turns during weekends and have to make it worthwhile I figured I might as well throw a bigger fight, the side-story allows it anyway. This means more time to set up and with exams I have minimal time to work on this so it'll probably be launched somewhere in the middle of February.
Step 1 - Assembling the factions (finished)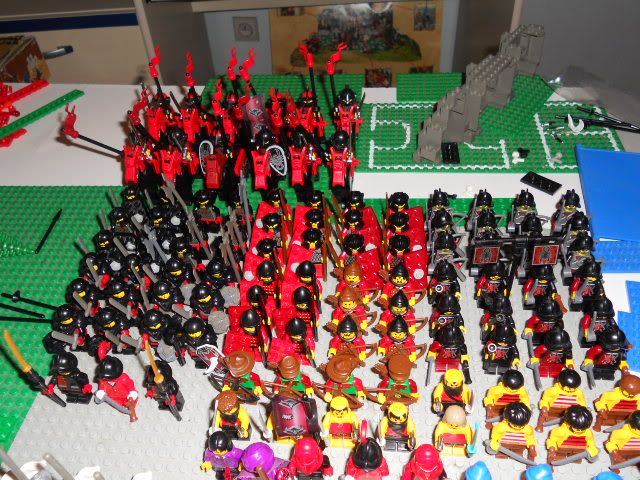 The Falx Legions are ready to rumble.
The AKF (Allied Kingdom Forces) that will oppose them.
'Neutral' factions.
No detailed pictures, this is enough spoiler as it stands
Also don't ask for spots yet 'cos I won't be able to keep track of that anyway.
Each faction will also have some kind of creation / bigger creature to keep things interesting, some of these are finished, some aren't. Putting them together would be the next step. I have little time and a lot of stuff to do.