(And I hate being outdone by Warhead on such a huge scale.)
Ok... so the story goes as follows.
As you all know, Piltogg is on the quest for the 9 artifax of pre-creation and has about half of them at this point, (or at least he will once I have enough free-time and motivation to upload the last stage.) So his next target is the original OTC. Warhead's original envisionment of it's resting place was in "the ice caves" But I say fuck that. It belongs in "the ice palace" So, at this point the akkadians would have already stormed the majority of the planet, and would just need to get past the defenses of the most heavily guarded area on krysto. And if you were wondering, yes I'm going to make this one into a forum-battle. So cheers.
DAYS 1-5
I did
alot
. But this is probably only 2/3 of the final project.
The Akkadians have already taken up their spots.(mostly)
The defenses are fairly formidable looking, despite the fact that I haven't paid too much attention to them yet.
I figured that the palace is probably like the only heated building in all of krysto, so it needed to have a large garden to produce all the oxygen on the entire planet. or something like that.
The housecarls are ready to defend the most sacred object in all krysto-dom and it is sealed not in a OT-status chamber, but in the living rock of Karna.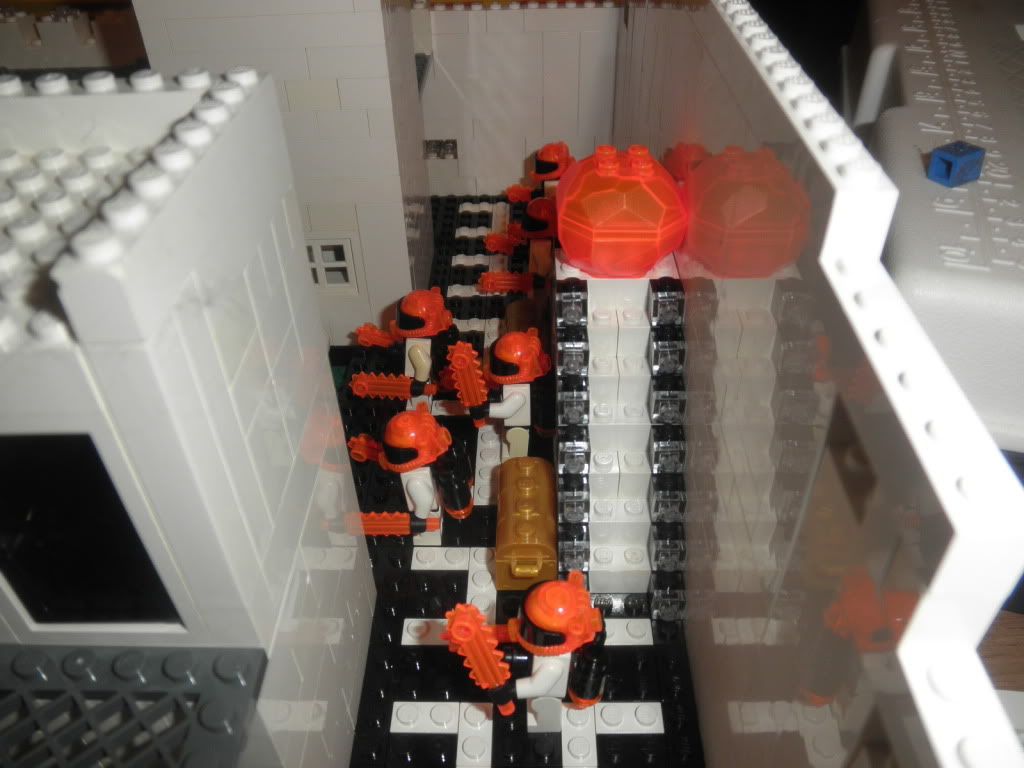 I'm pretty much finished with this office building or whatever, which might provide some good cover, or at least just look good in pics.
The wall is protected by a small secondary wall, which is an electric fence. and it has firring slits every couple of feet.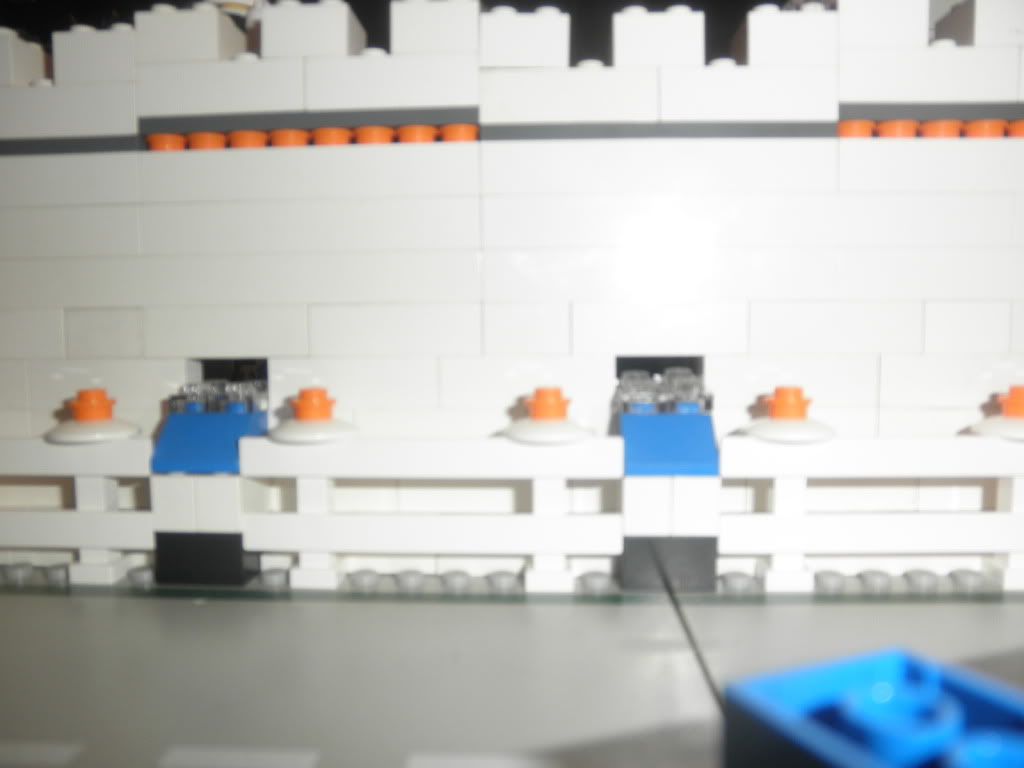 Space-Nazis will make up the bulk of the infantry on the assault due to the Akkadian's klassik-treaties with the Ice-worlders. Also they are the only ones who are fanatical enough to actually try to assault the palace of krysto.
I made up some smaller vehicles.
This and the other one on the other side are presumably the places where the OT is forged into an OTC.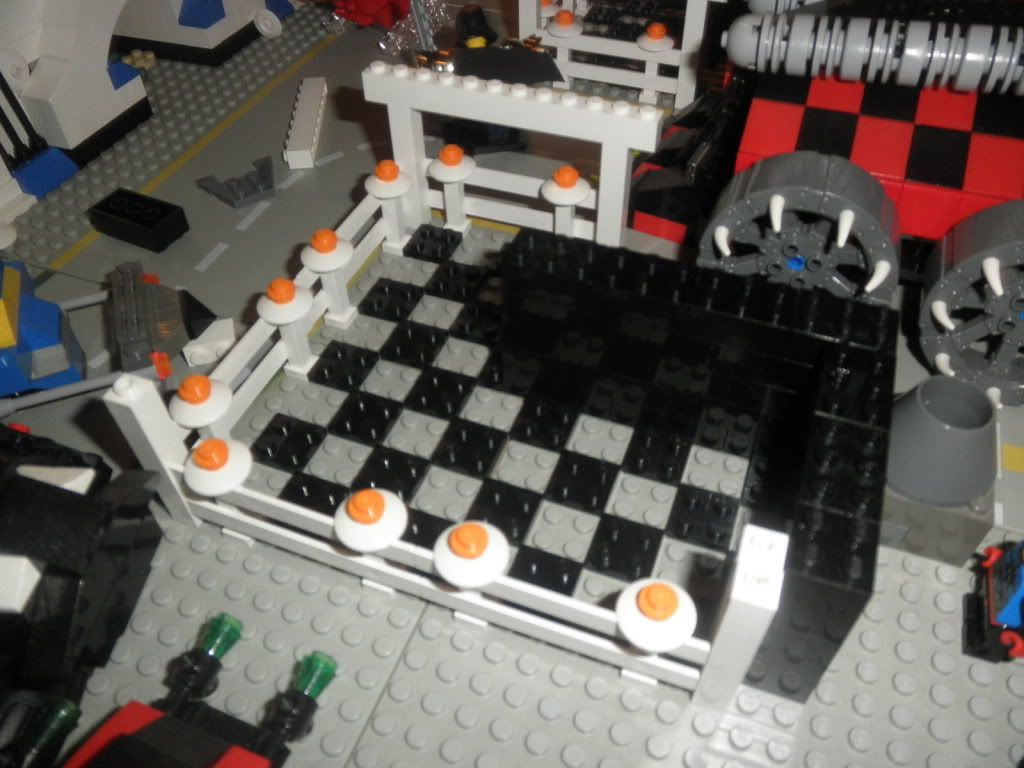 I have some cyber-polarbears to help defend also.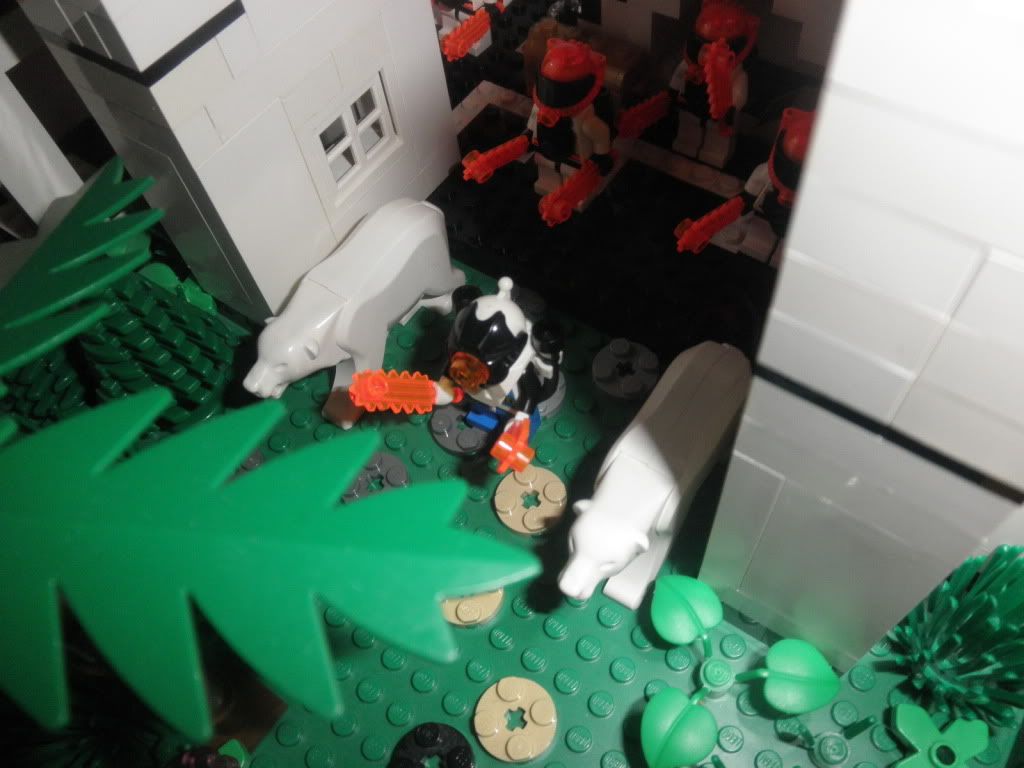 View from inside palace, going out.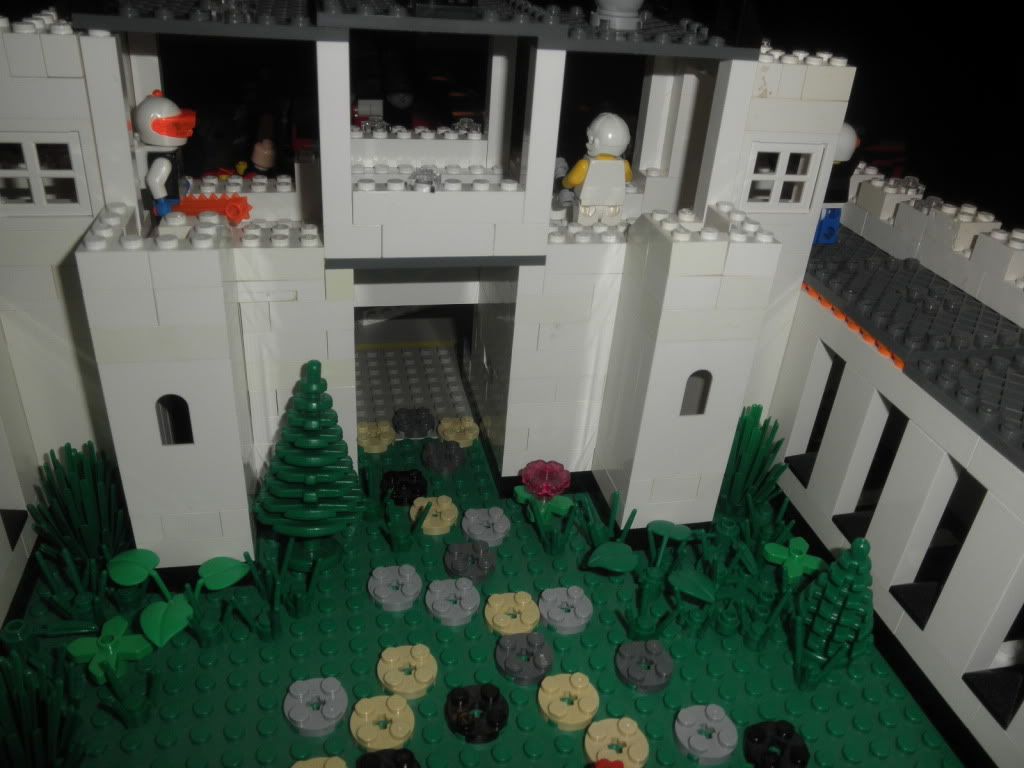 So yeah.... suggestions for names of things and stuff that should still get built would be welcome