Note that this creation was done without any kind of permission. Consider it Non-Canon to all other Assyrian vehicles/story. (Unless Natalya puts her SoA on this)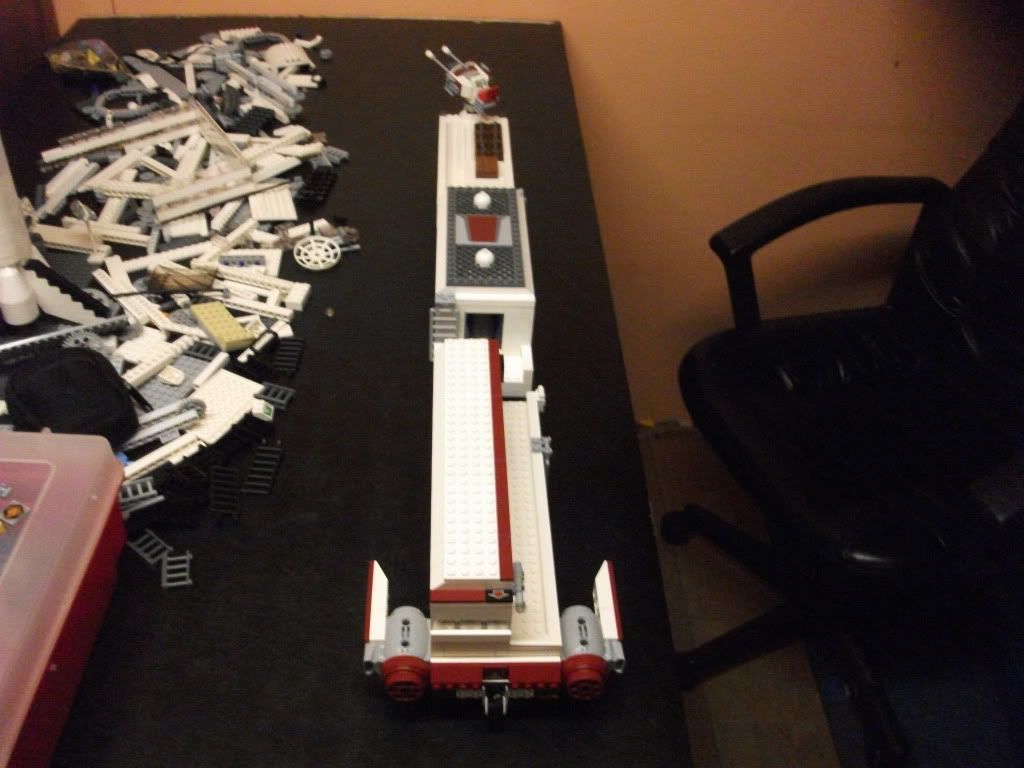 Hover Trains are commonly used by the Assyrian Empire for various purposes from bulk transport to mobile weapons platforms. This hover train has actually been outfitted to serve on one of the extremely rare military run Assyrian prisons. While normally individual worlds deal with prisoners, there are times when criminals are too dangerous to be handled normally, or prisoners are political.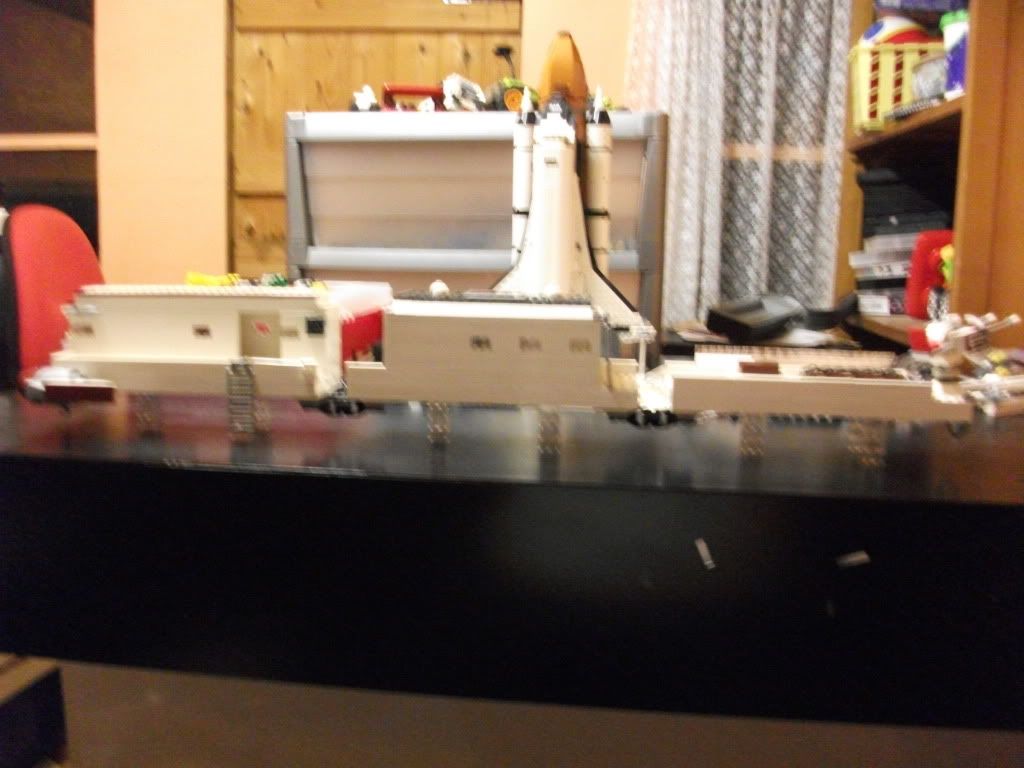 The train is about 95 studs long, almost ship worthy, it features 3 cars, each with it's own skimmer plate, they are pulled by the first car which uses two large ducted jet engines two pull the train.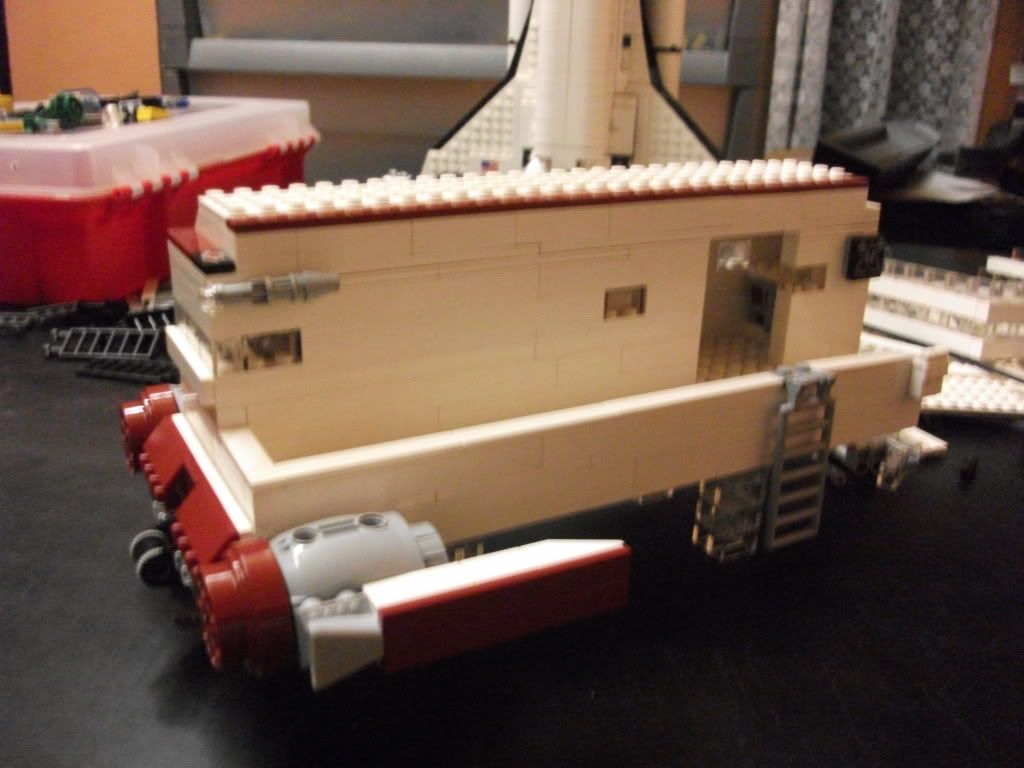 The main car features an outside viewing platform for the crew, this train is only meant for shuttling priority prisoners from the landing zone to processing, the trip only takes 5 hours and as such has a relatively small crew environment.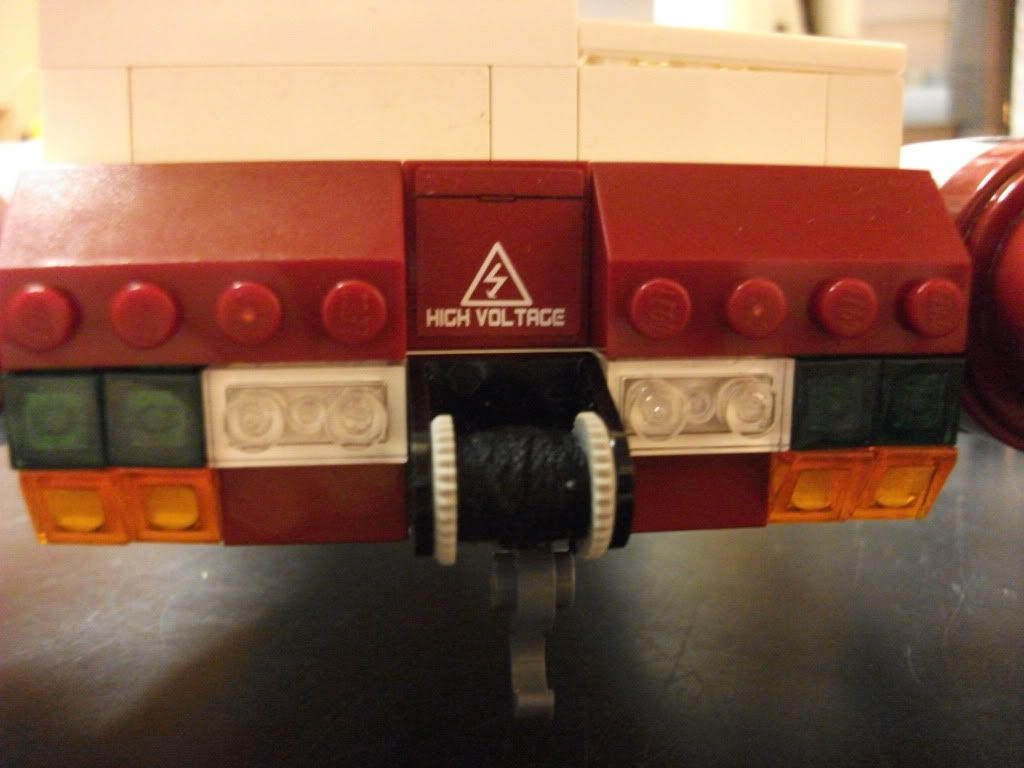 It was a pain trying to find places to put dark red without it seeming too obvious. I think this works fine though.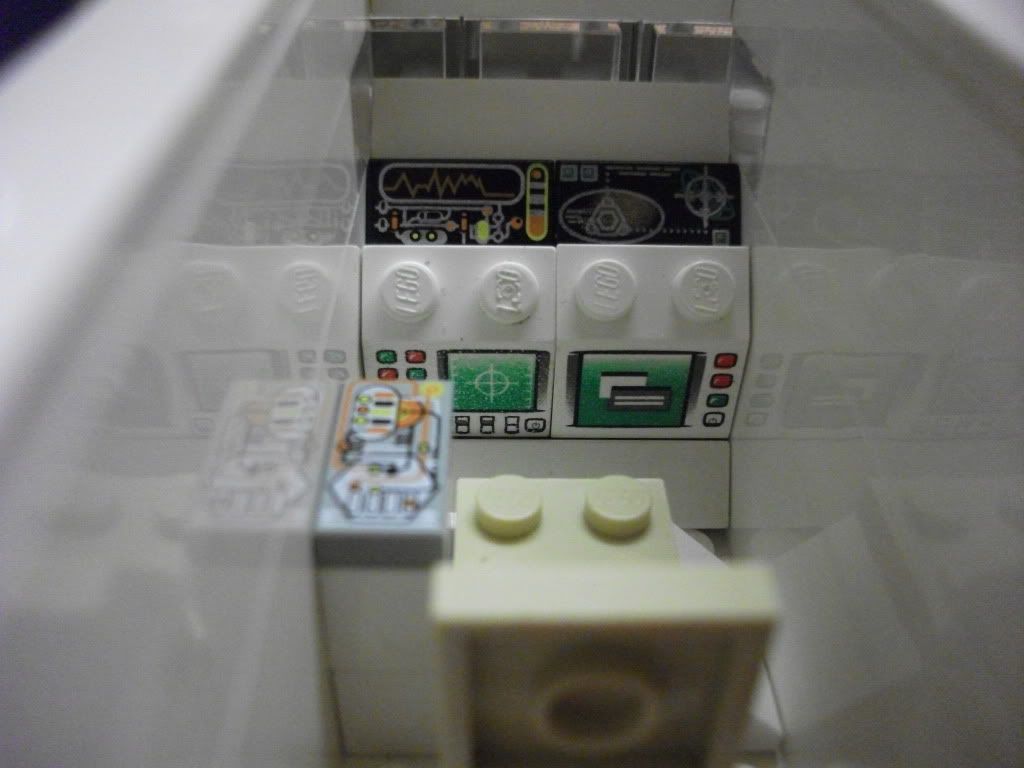 The cockpit. try figuring out what piece I used to get it sloped perfectly to the wall.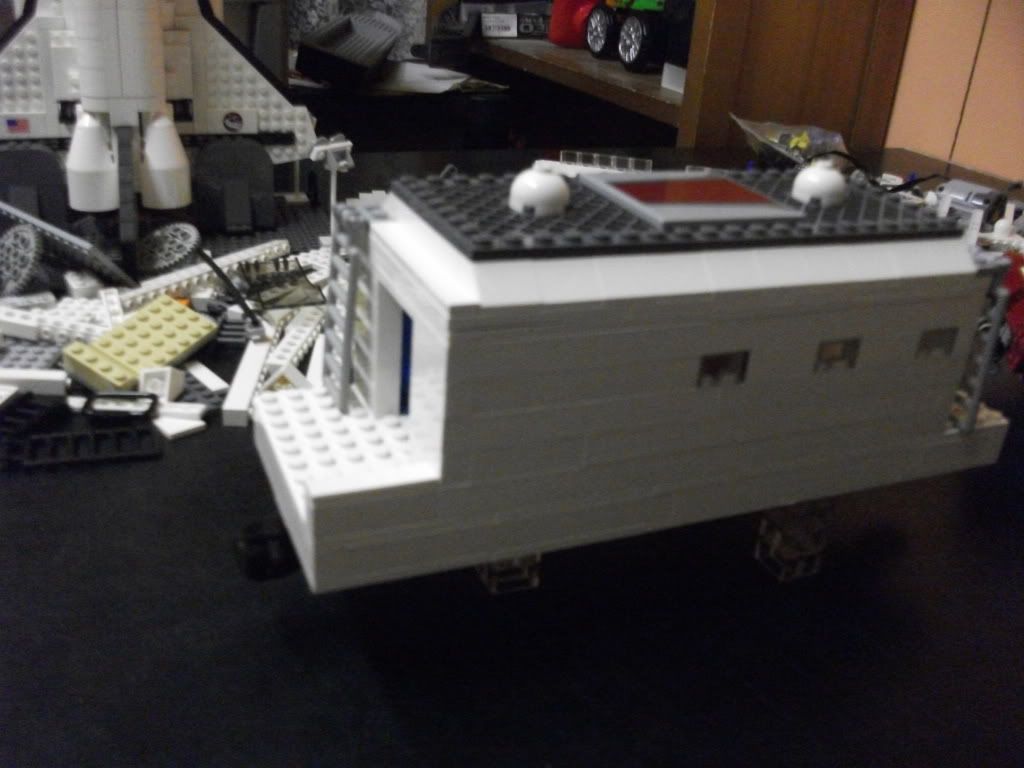 The second car is the prison car. I decided to continue the first cars 'open' planned style.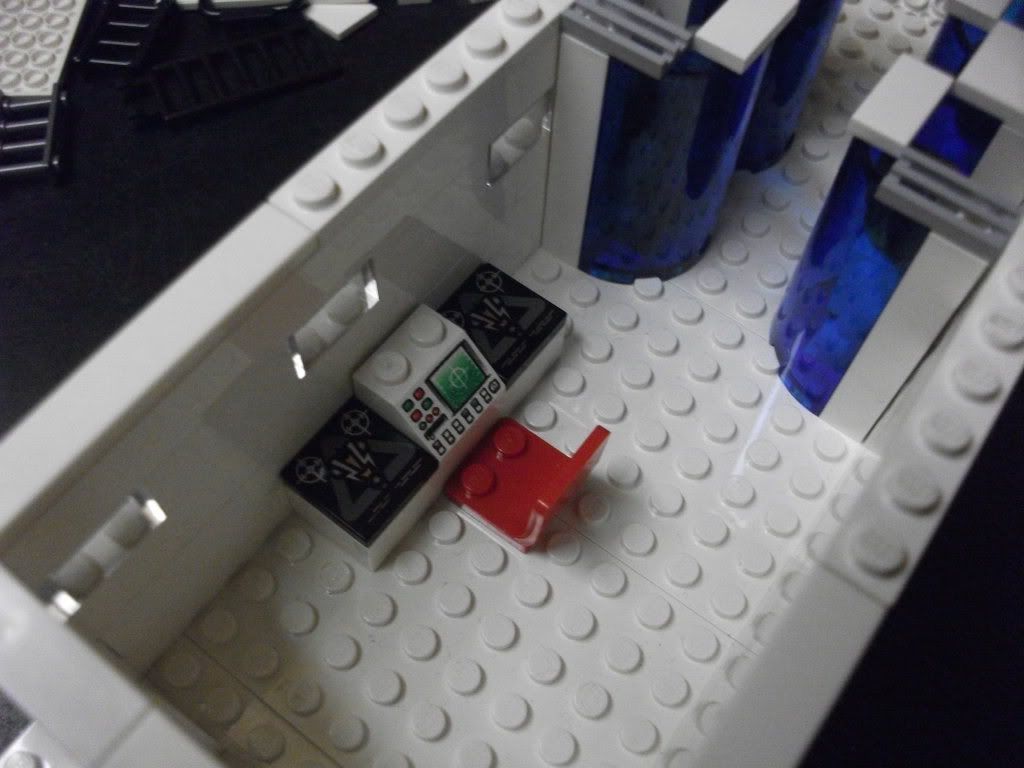 The inside has 4 stasis pods for important/dangerous prisoners, where maximum security is required.
The final car is for prison supplies, seeing as this train can only transport 4 prisoners a trip. it is relatively empty at the moment but can easily be filled with months worth of supplies. also there is the gun...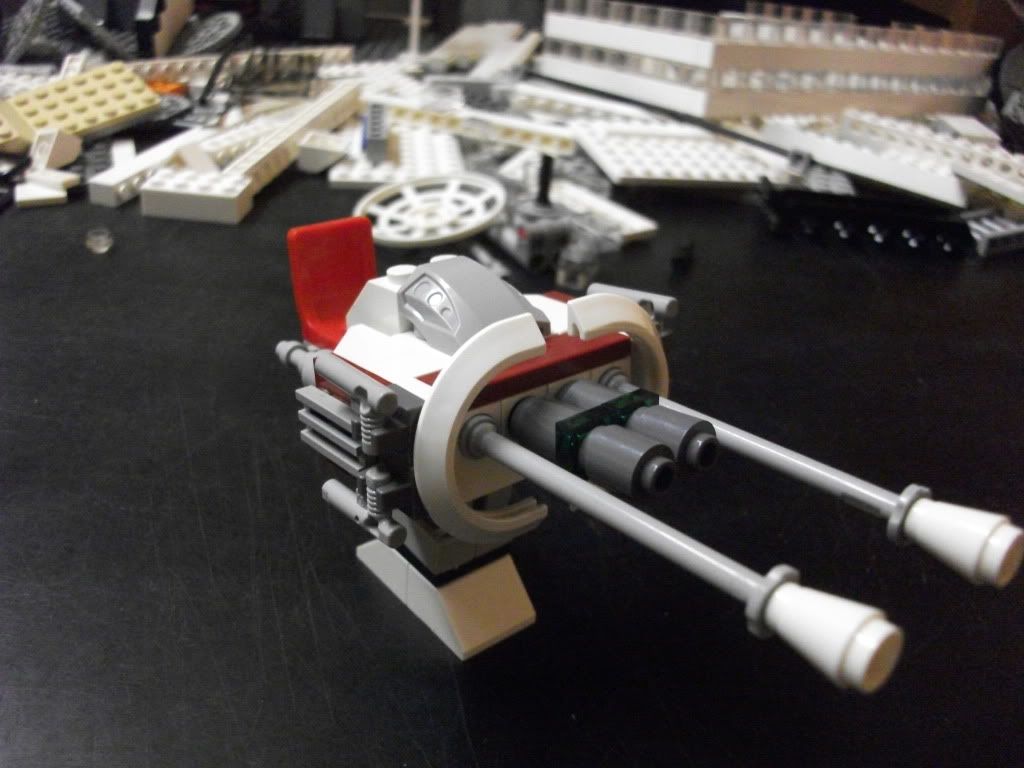 Probably my best turret, it has the ability to go up and down allowing it to hit air and ground targets. also equipped are two gas propelled mines to stop tail-gaters
.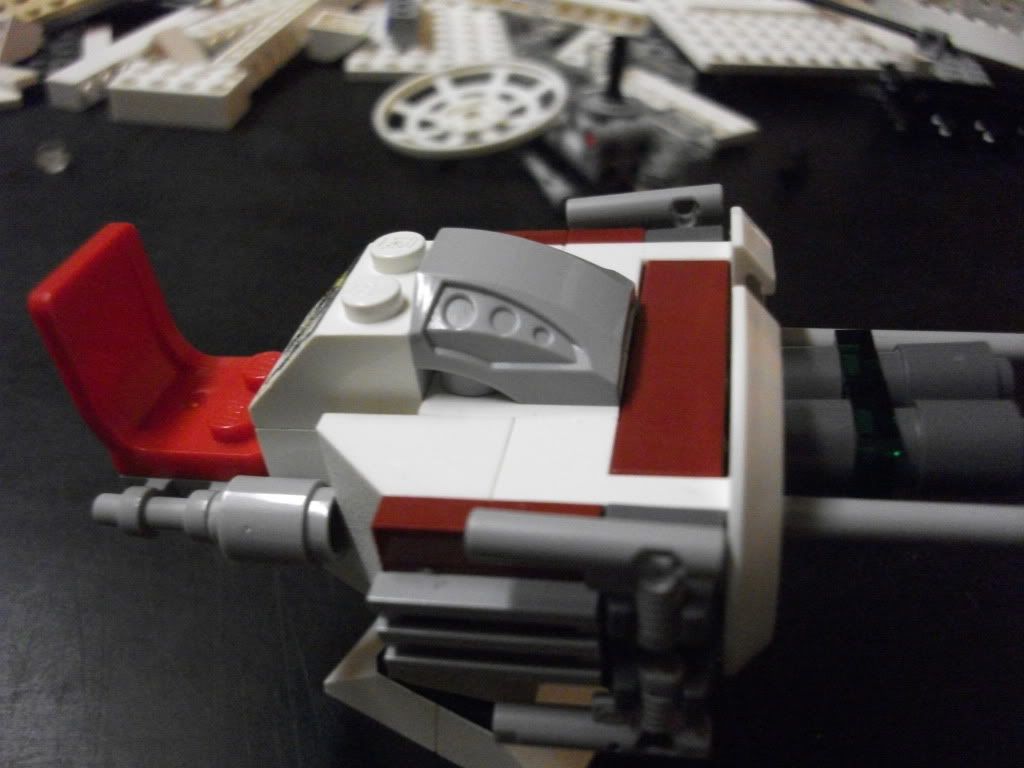 It was a pain getting this flush.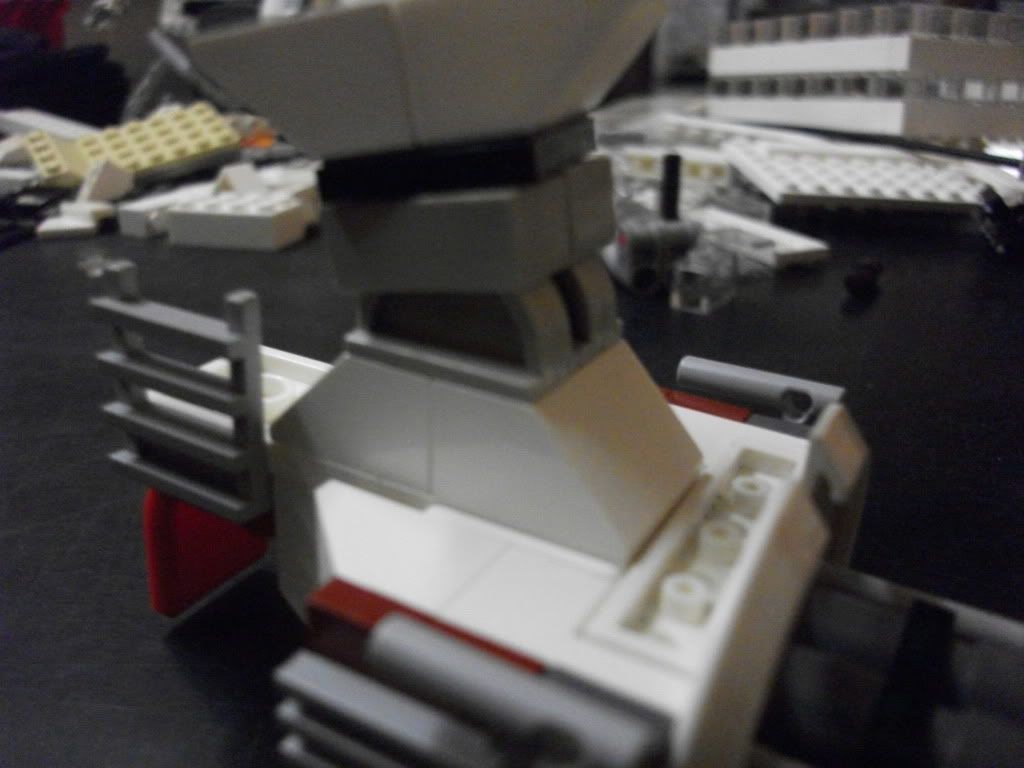 In order to get up and down motion I had to use this piece which as you probably guessed is not LEGO, It's Mega-Bloks. Sorry.
Anyway that is the completed train, I hope Natalya doesn't hate it. Any constructive comments are welcome.