I think this thread is hilarious. I mean, it's extremely obvious that Micvash is the flagship of the whole "hardsuit craze". Maybe two people adopted the idea, so now it's a "fad", and Micvash acts like the concept just spontaneously appeared. Amusing. (No offence intended, Micvash. I seriously admire your work and in fact tried to make a hardsuit myself.)
Anyway, here's my shot at it. I present to you the Shadowsuit.
Complete with battleaxe, heavy ion cannon, dual machine guns, and shoulder-mounted rocket launcers.
Hack 'n slash ownage!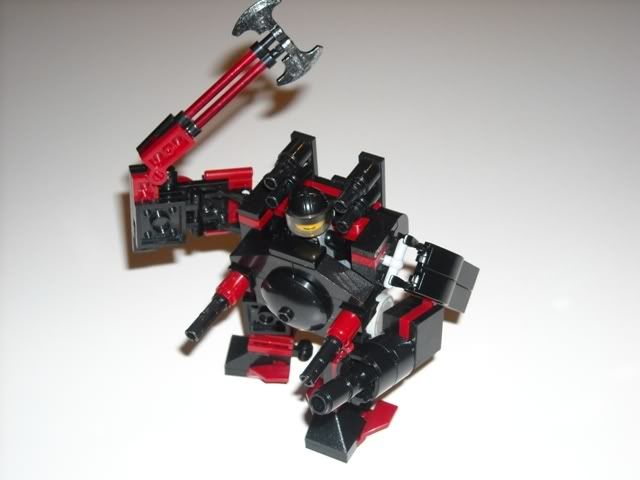 A close up of the pilot: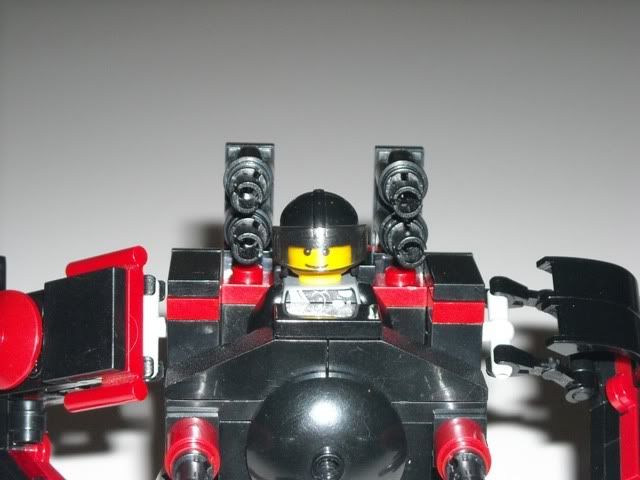 Joints allow for posability and strength. (Nowhere near perfect, though...)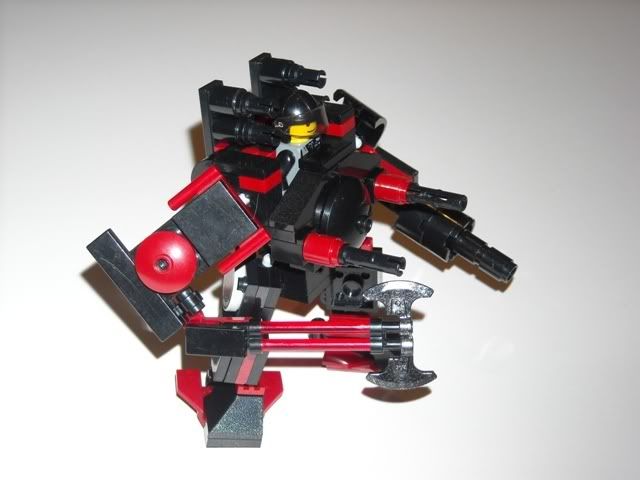 A view from behind: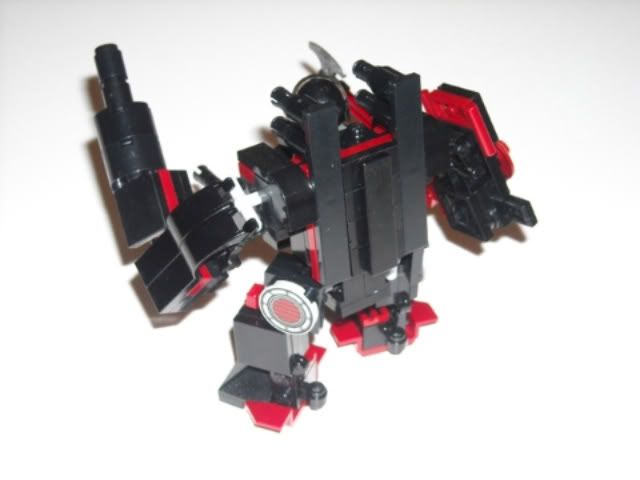 Well, tell me what you think. I don't think I've outdone Micvash, but I'm satisfied. Making a hardsuit is fun, and provides a decent engineering challenge. Looking at other models seriously helps, so the more examples we have in this thread, the better. Post anything you come up with, even if you don't think it's amazing. We can build off each other's ideas.
-The Wizard