So, a while back I was taken by an urge to create a
Dreadnought.
This isn't an exactly faithful model, but it's dreadnought-
like
and that's good enough for me. These pictures came out a little grainy, so sorry about the quality.
So here's the dreadnought, with some Grimdark Marines for scale.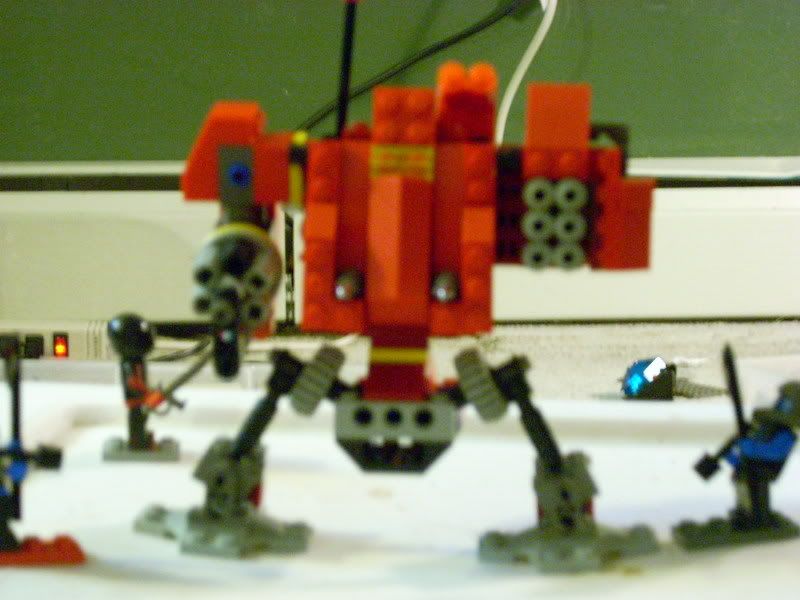 On its left arm it has an Assault Cannon. And some tissues, because it is very musty in my basement.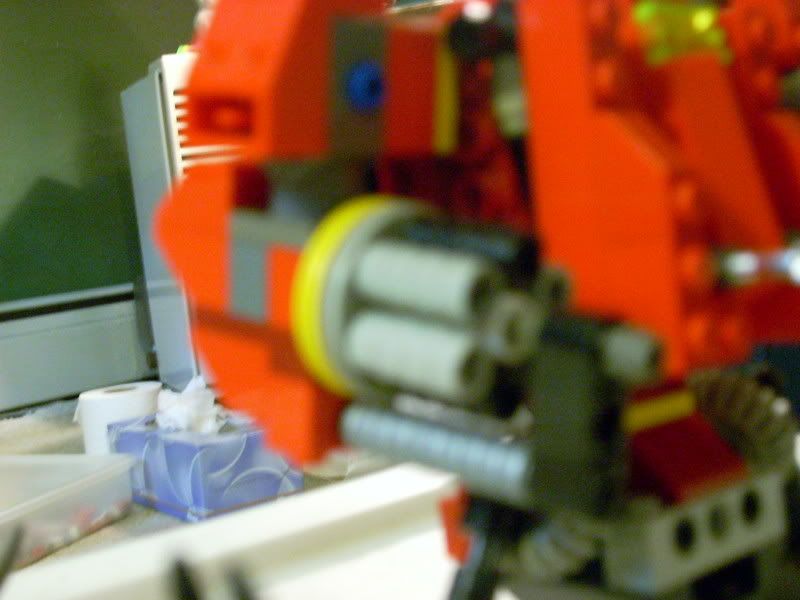 And on the right a missile pack, making this a fire support or Hellfire dreadnought.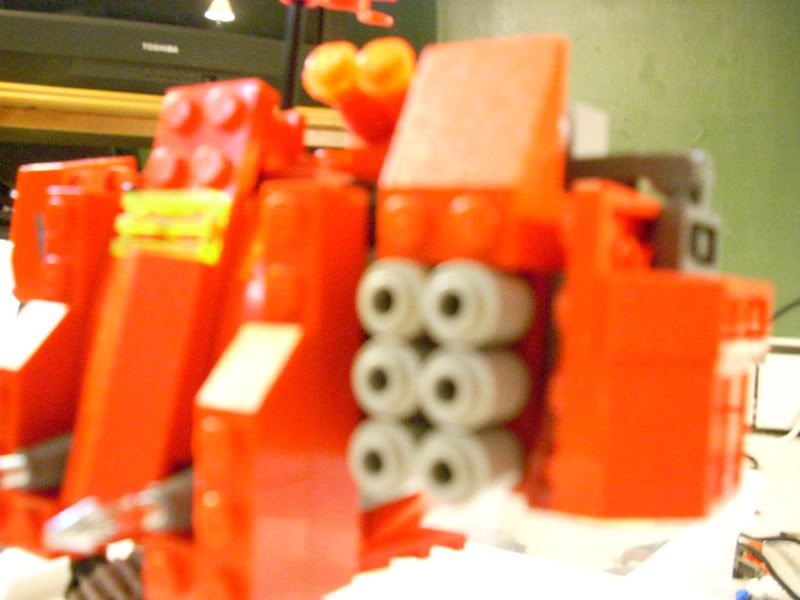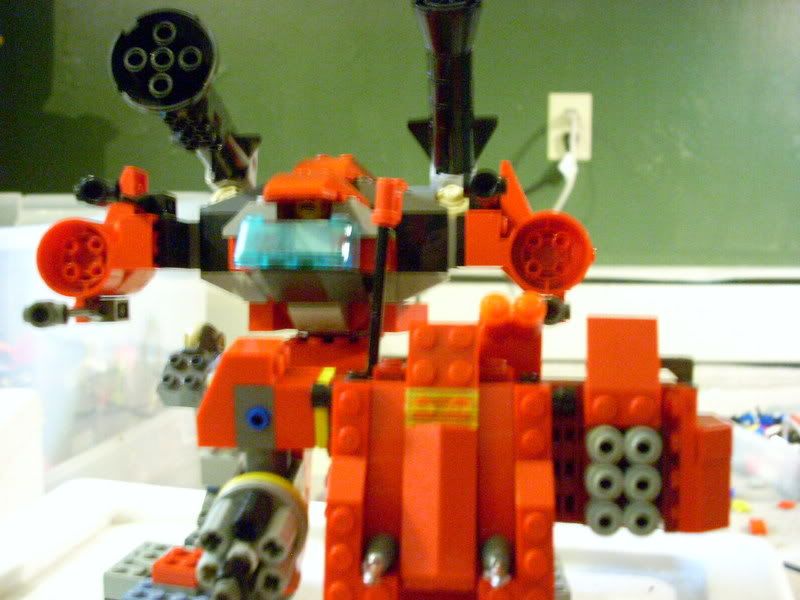 Oh ffffff..... What is that?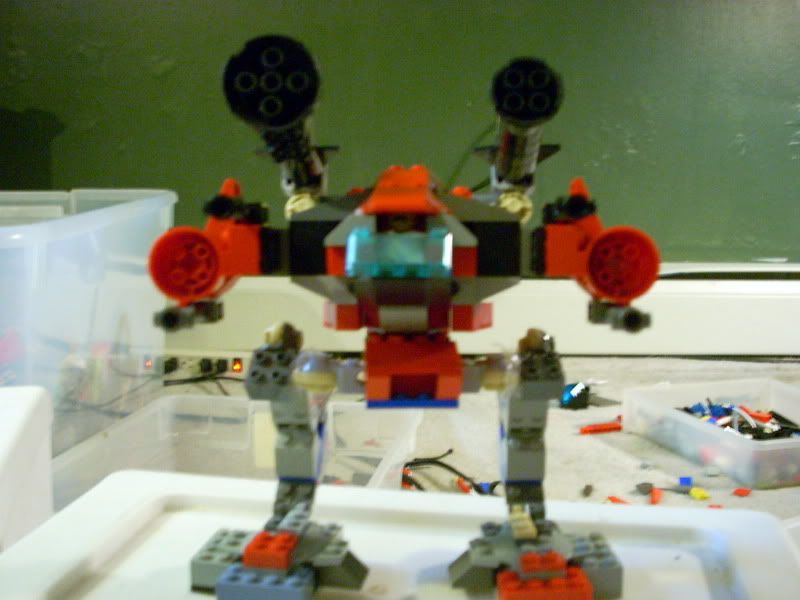 That it one nasty looking piece of machinery.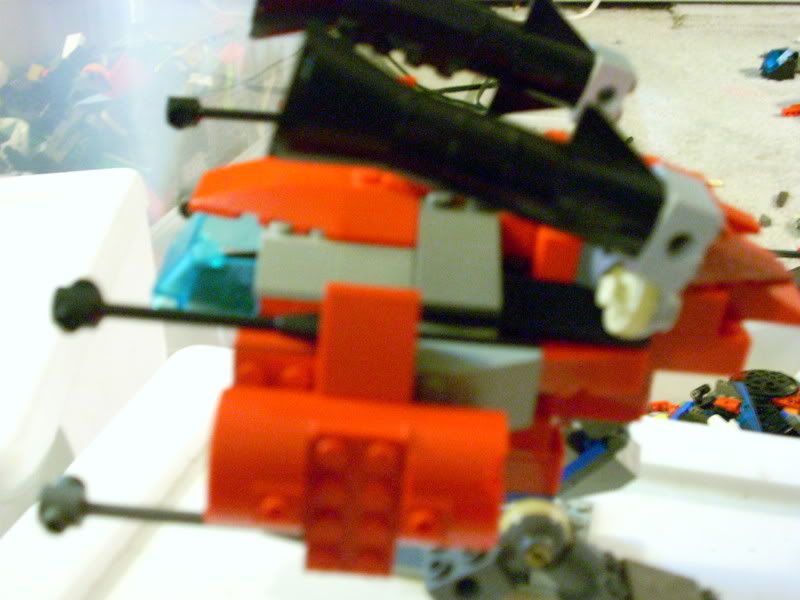 Look at all those guns! This thing is going to ruin somebody's day! I still need to add rockets to the pod on either side though. Once I find more little cylinders.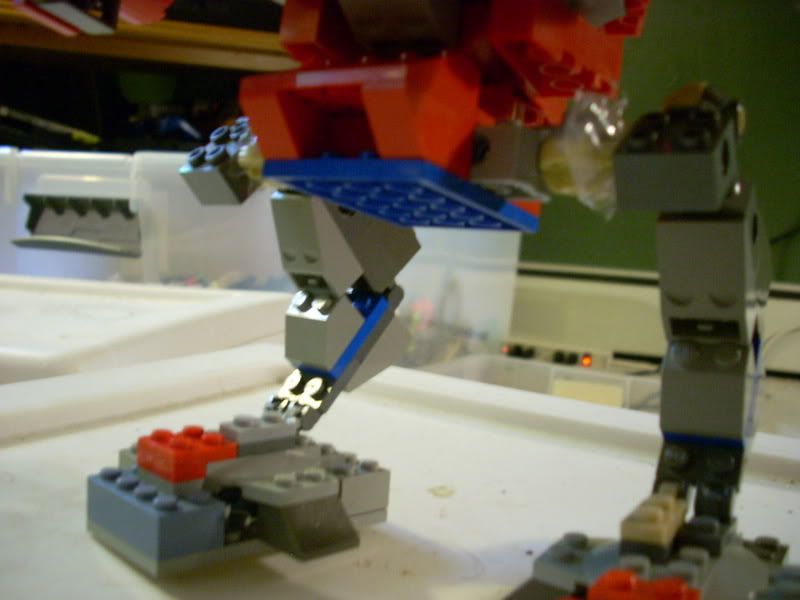 The legs are a little stumpy, and I need to make the feet match, but its got that reverse-knee styling that I love. I stuffed some bits of a plastic bag in the joints to make them a little stiffer, they were folding under the weight of the main body.
The cannons are kind of asymmetric, I need to find another one of those small cones.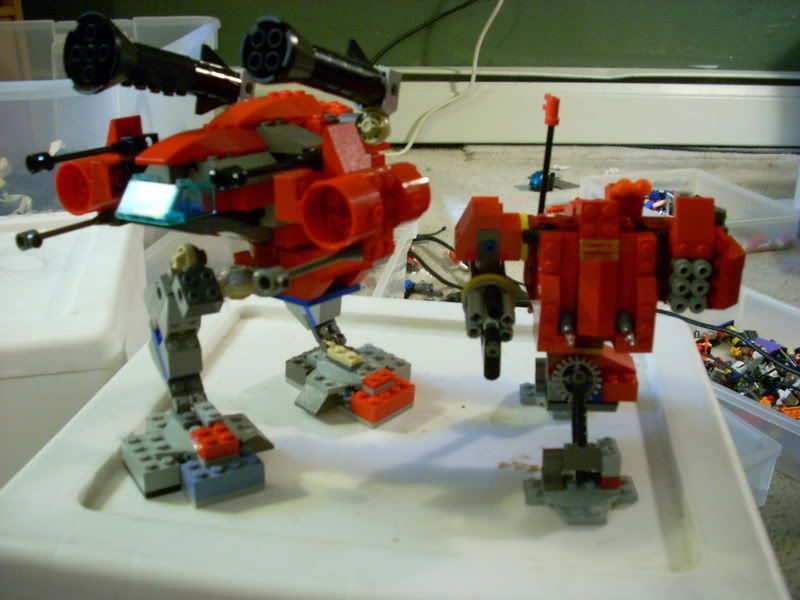 They're loose cannon rogue cops living life in the fast lane, cleaning up the streets with their special brand of rough justice.