Alright. I managed to get around to my photoshoot, as I said I would, for once. So here we are. This showcase in particular will feature:
1. The M-49 'Ostrich' Anti-Aircraft Assault Mech
2. The A-3 'Hoplite' Hardsuit
3. The 'Speartip' Light Assault Mobile Gun Platform
4. The Hellfire Sandcrawler Troop Transport
5. The Equalizer
6. Assorted Mercenary Groups
And with that, let's get this show on the road (Captions exist underneath of each picture/group of pictures)!
Both mechs together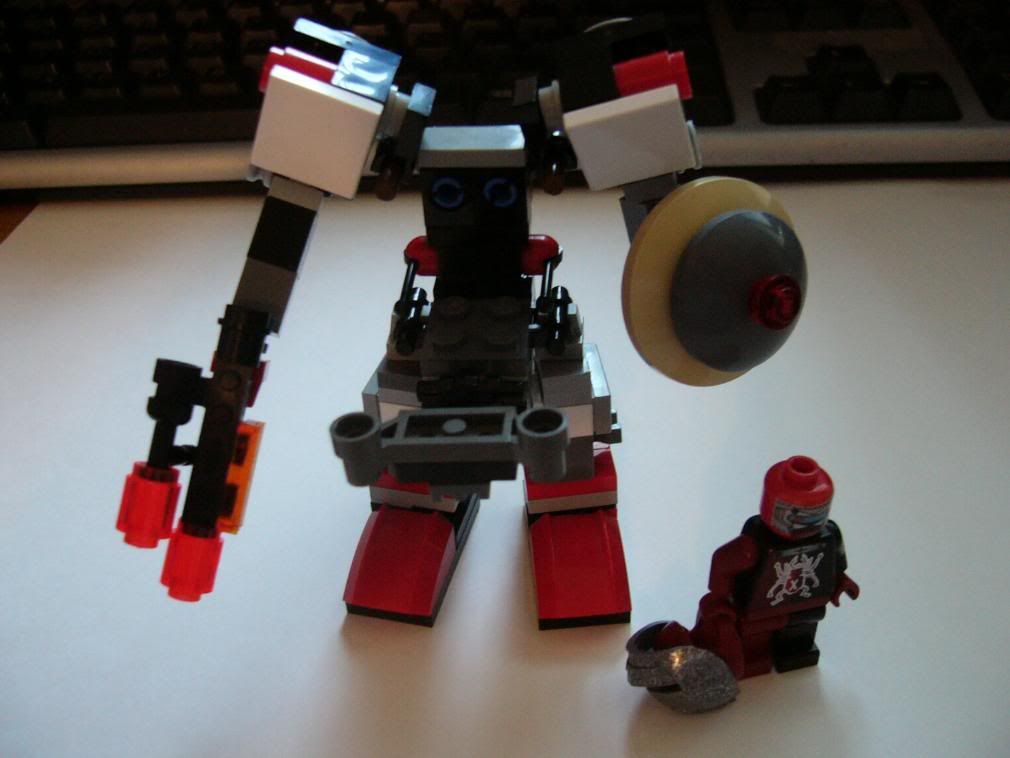 The A-3, complete with helmet-bearing Thorfyrian Pilot.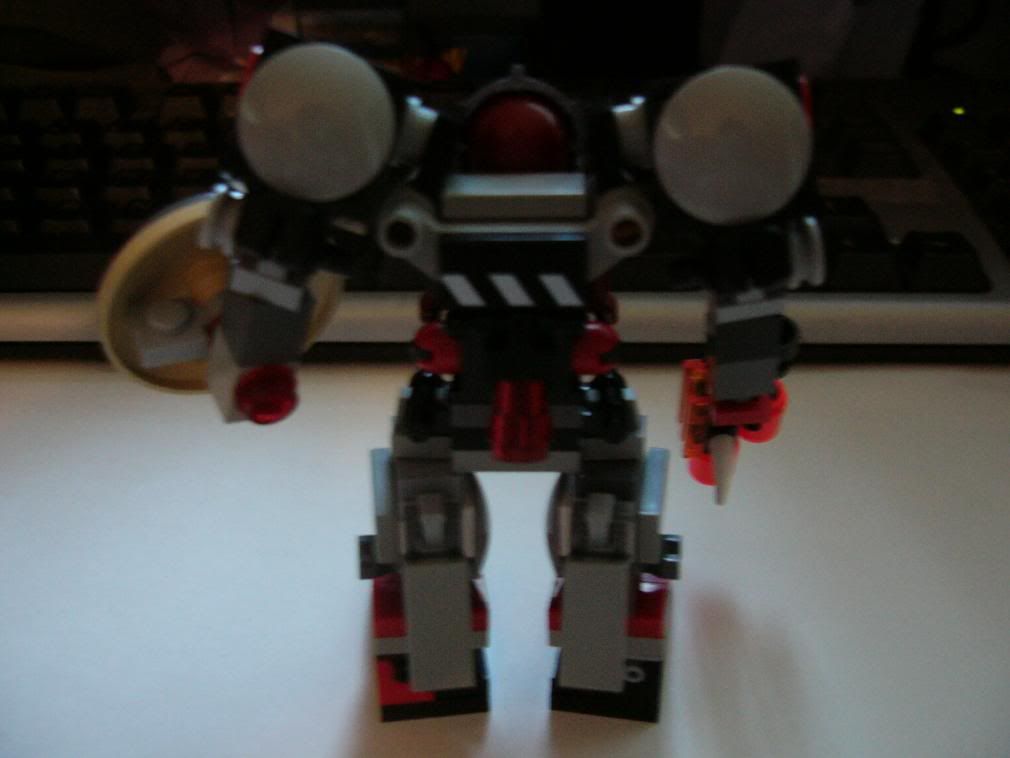 A back shot of the Hoplite.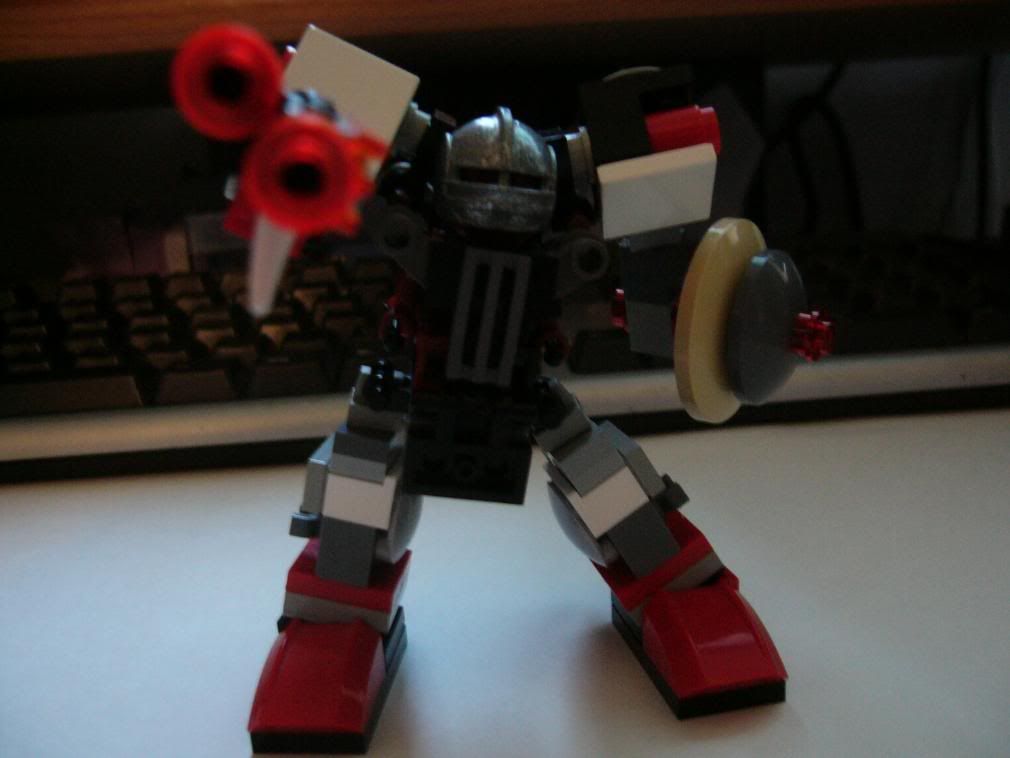 It's even vaguely poseable! HA!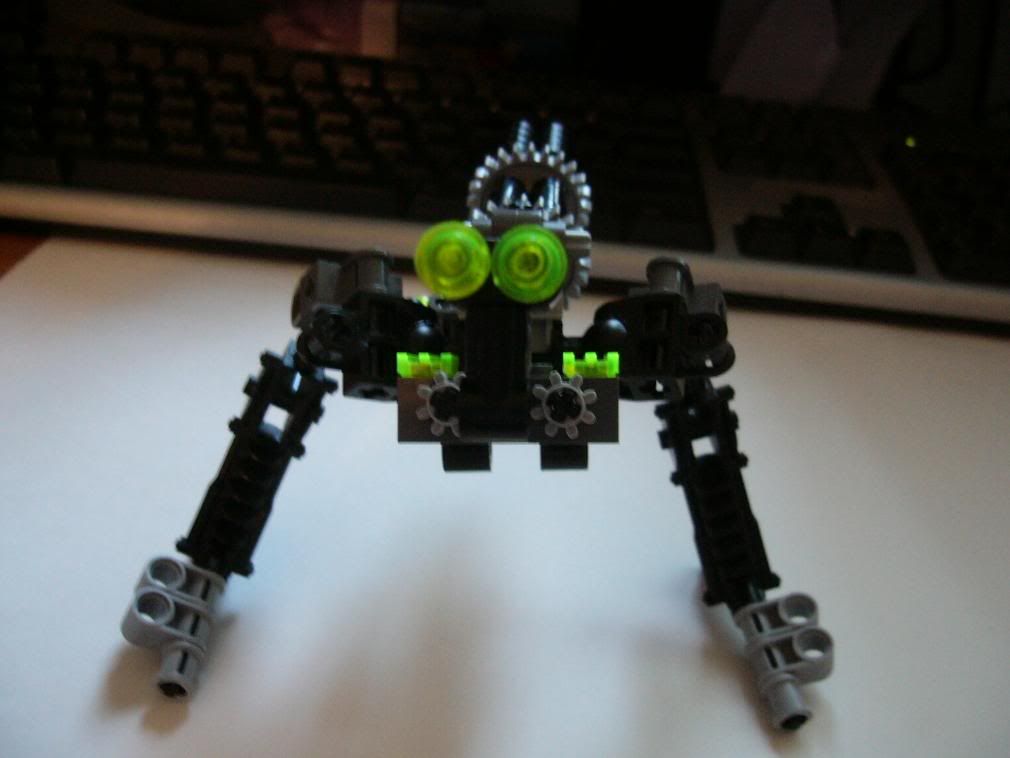 Ah, the M-49. As my dear father put it, "It's like Wall-e gone horribly, horribly wrong". The joints on the legs were a bit difficult to conceive at first, and I ended up having to look for help on Mecha Hub. Thank heaven for Gla Gla's Armature, otherwise I don't think this would look nearly as cool as it does now.
The M-49 in Passive Guard mode...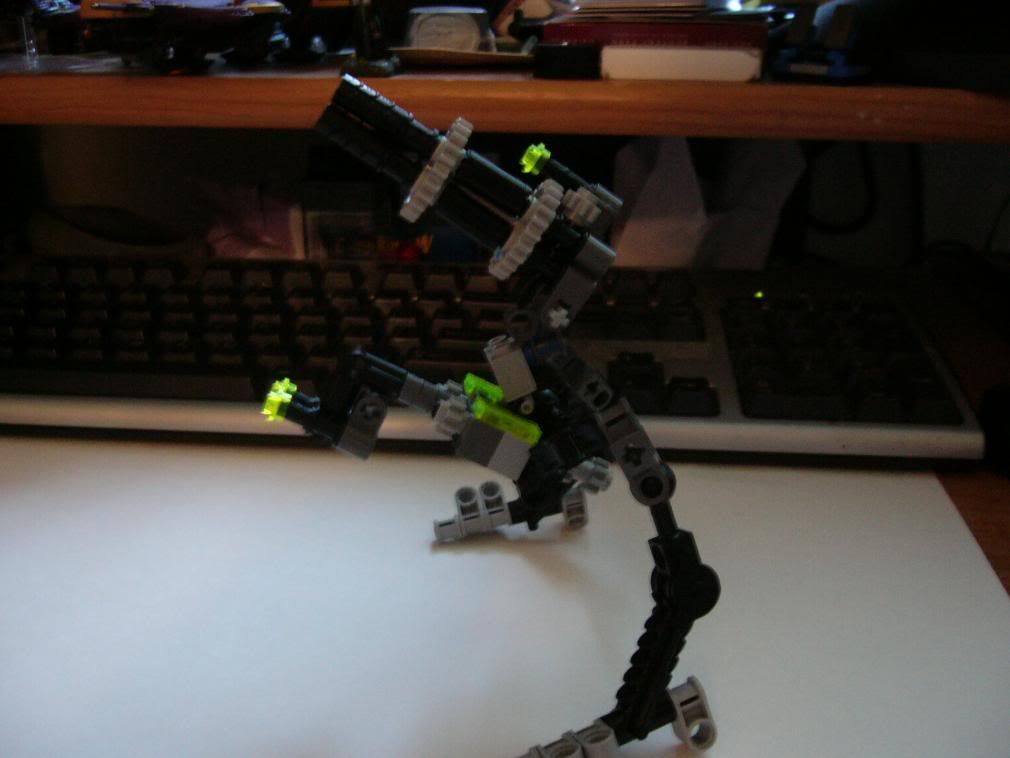 ... And in Attack mode. The 'Tail' chaingun was also a bit difficult at first. This one required some more inspiration, mostly wandering through the Mecha Hub gallery at some of the miniguns and chainguns there, and it was even harder to attach to the mech chassis itself. It worked out after about two hours of puzzling and fitting bad pieces on and off the mech.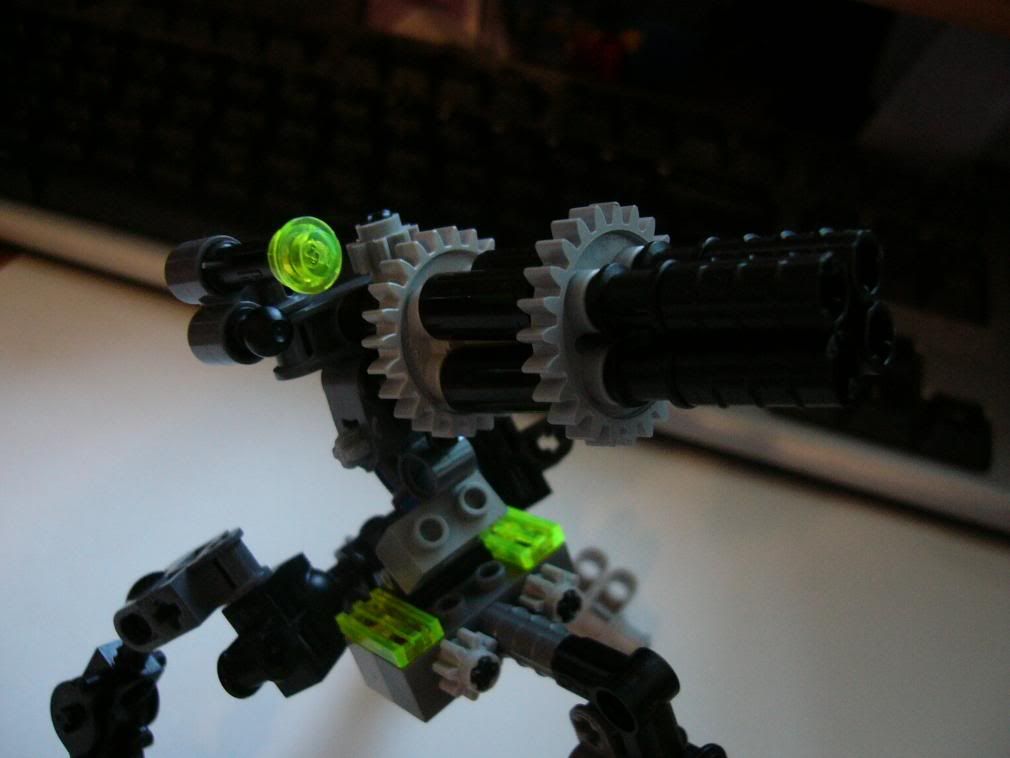 Speaking of the Chaingun...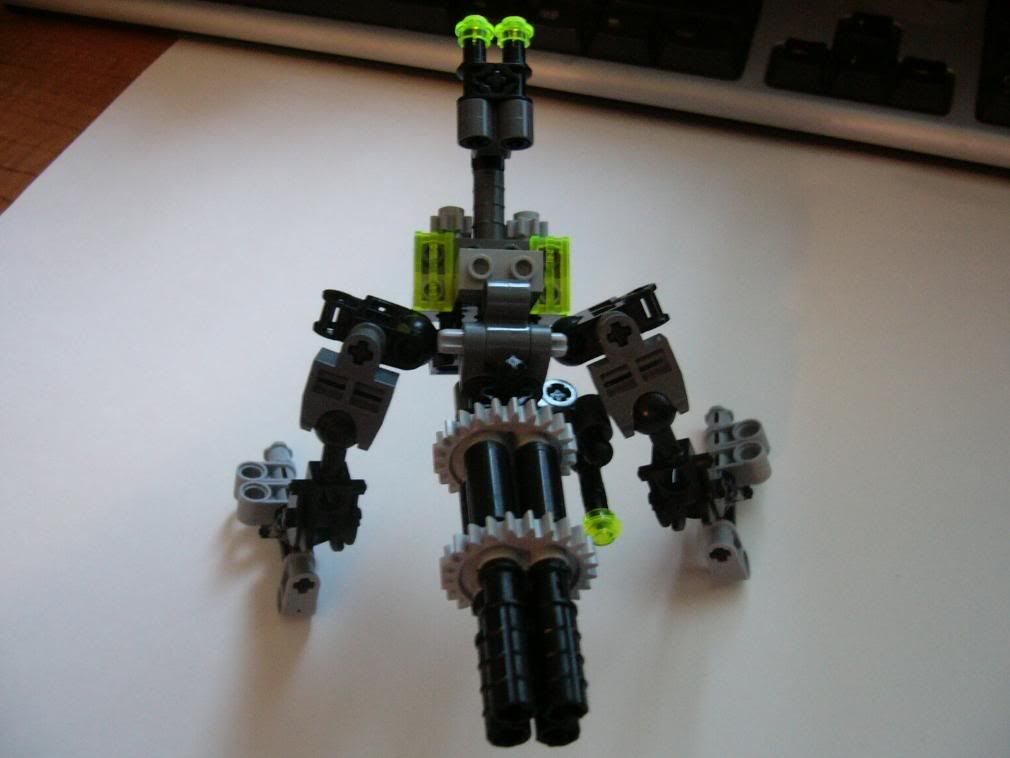 And finally a back view.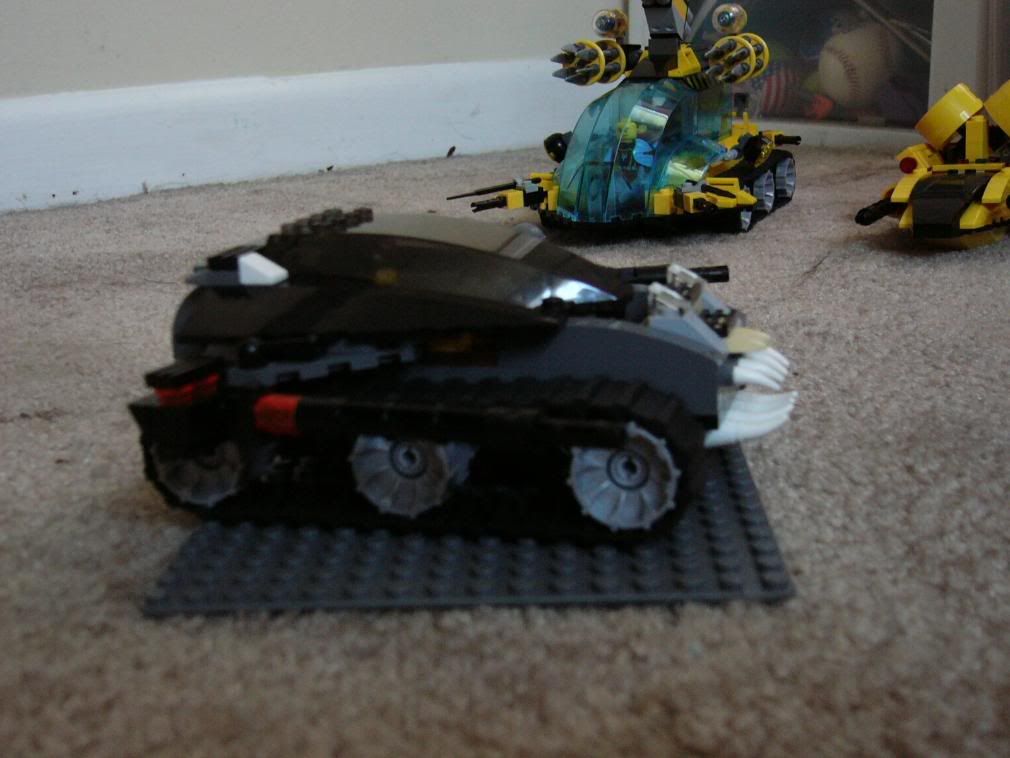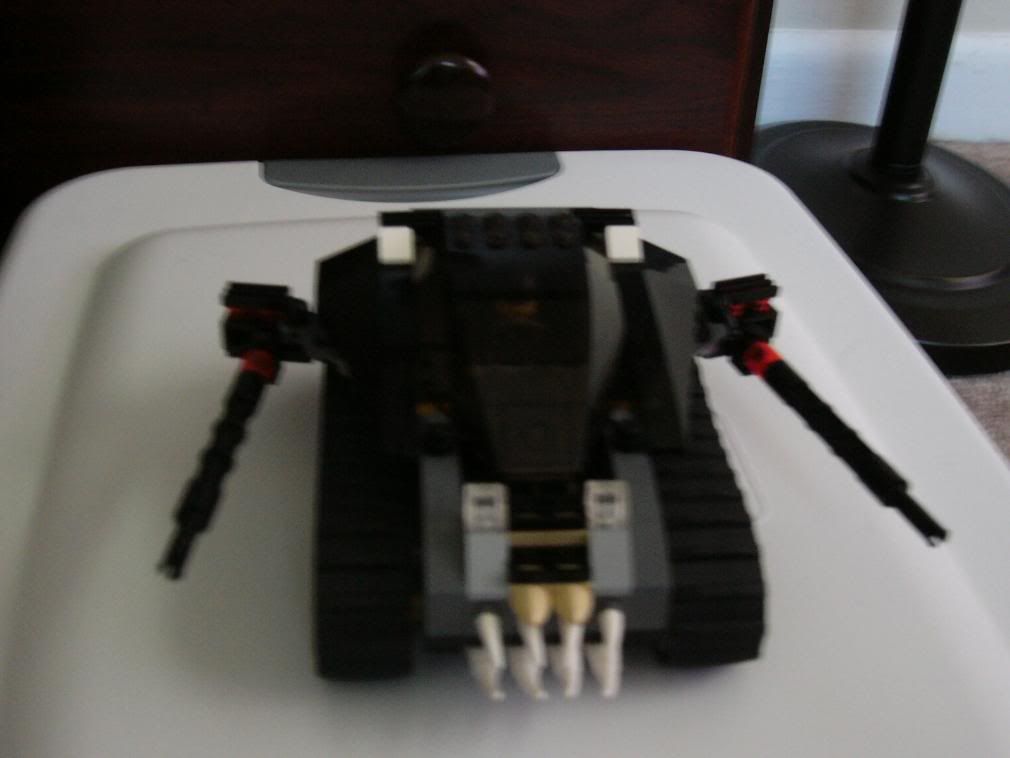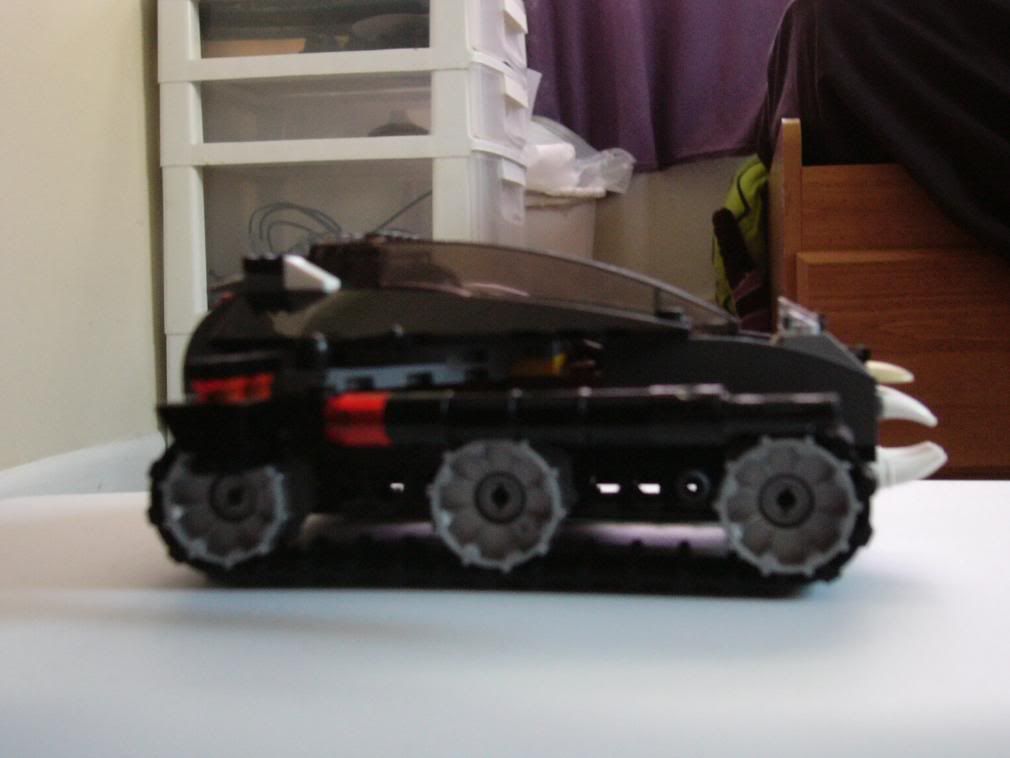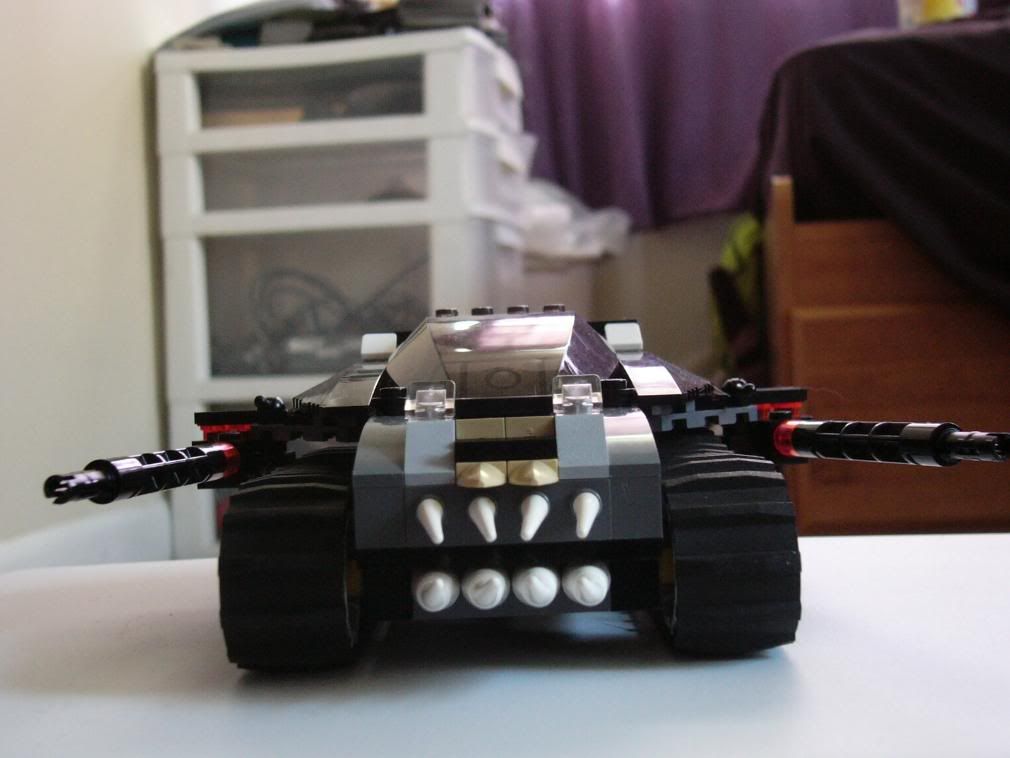 The Speartip Light Assault Mobile Gun Platform (The SLAM), equipped with two Light Railguns at each side (which do swing from side to side) and, my favorite feature here, the flip-up 'windshield' (for lack of a better term at the moment). I'm rather proud of that part.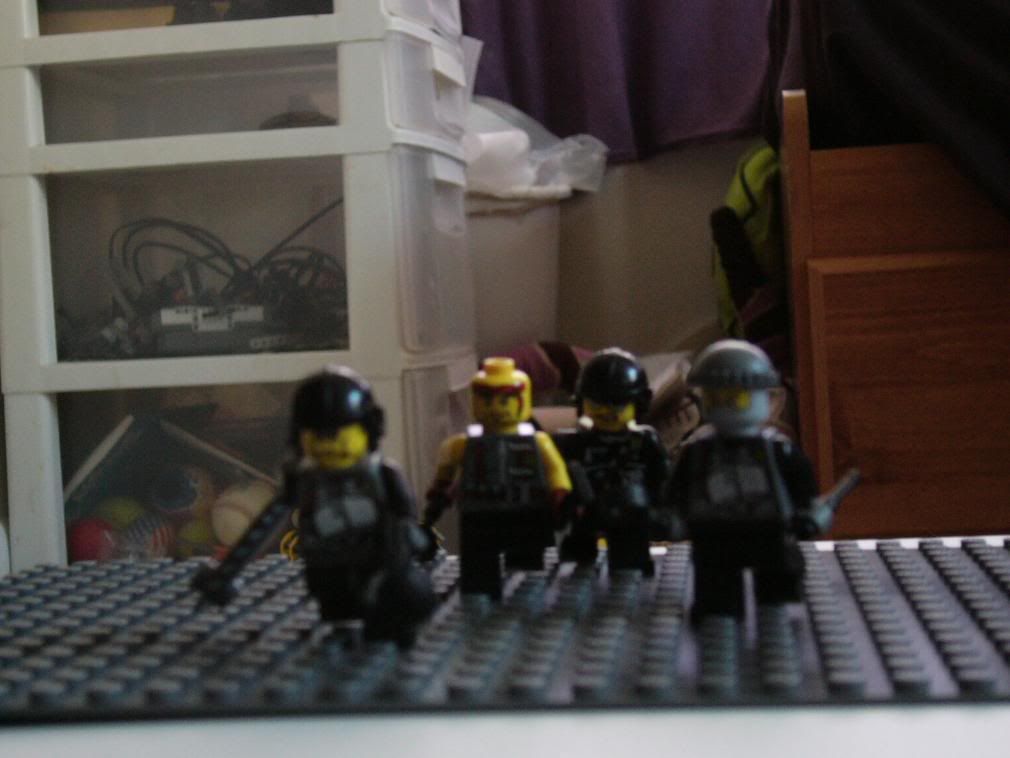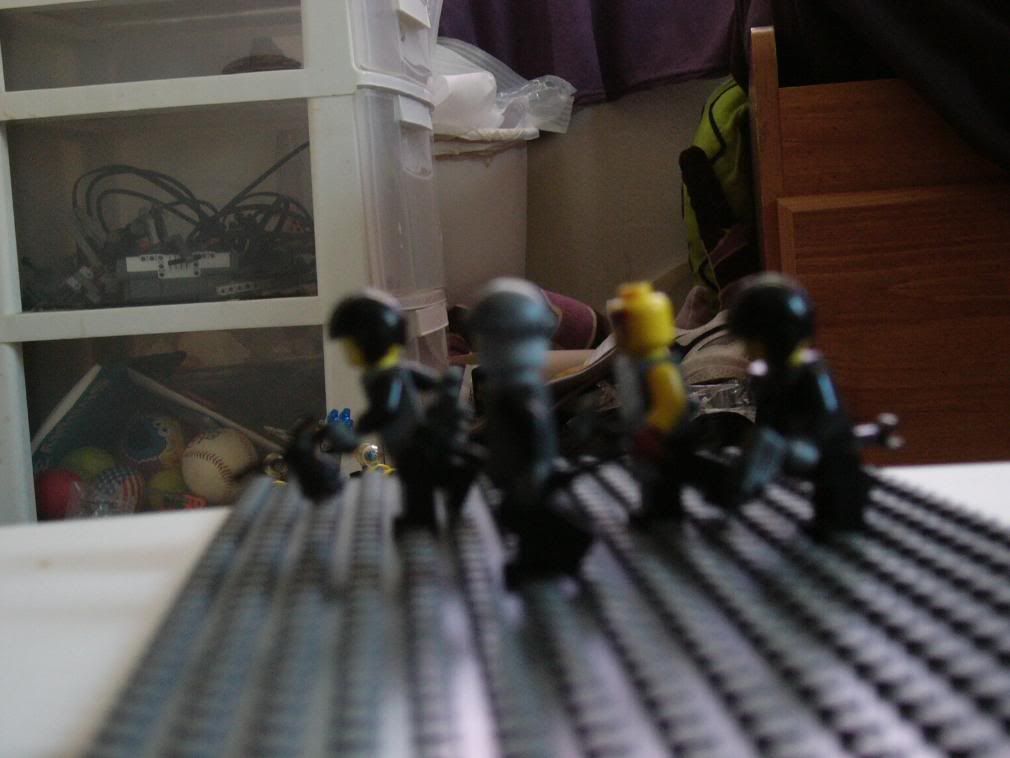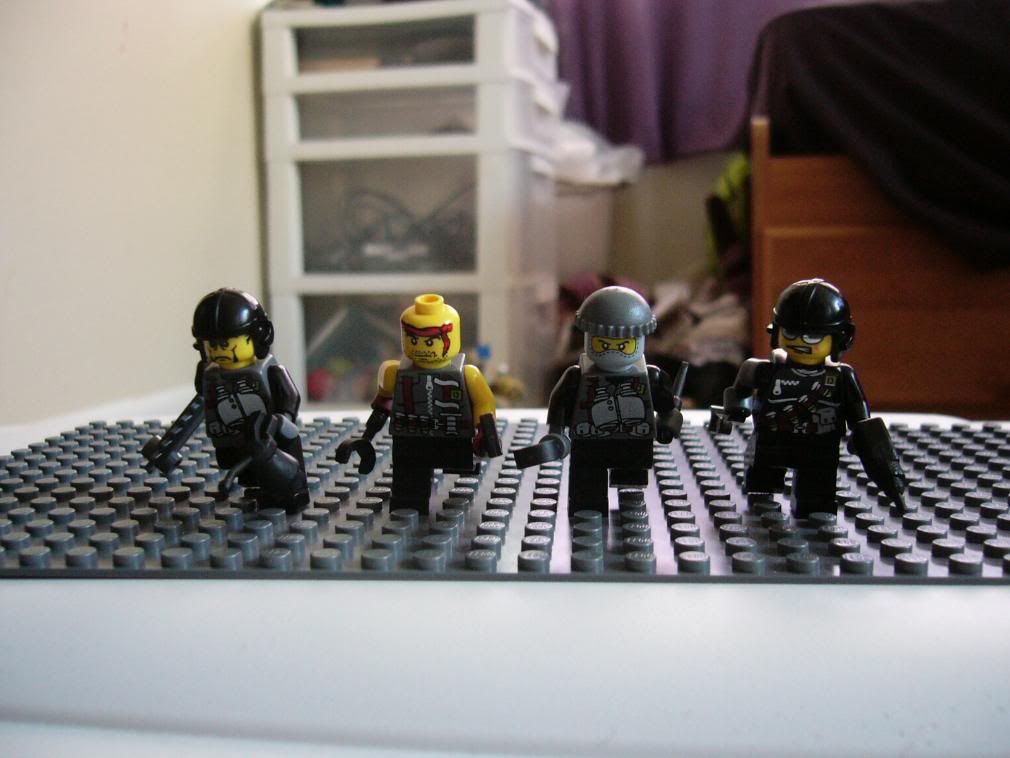 The MM, or Mercenary Mechaniks. Limited in numbers, due to their God (ME!) not having enough supplies available to make more.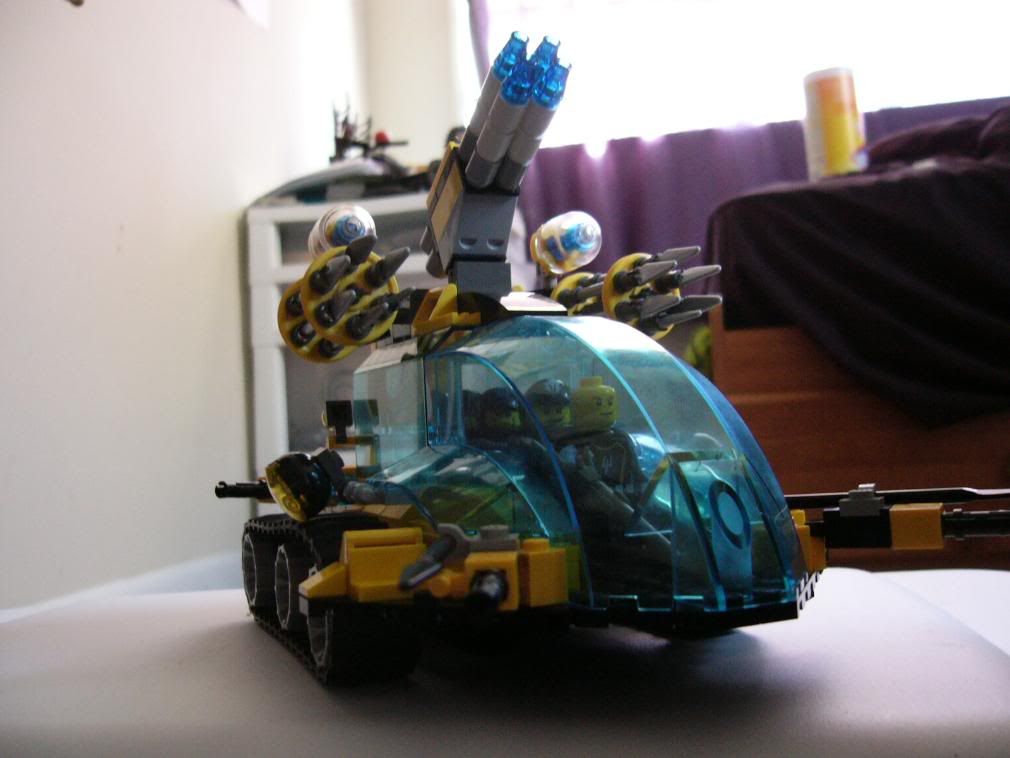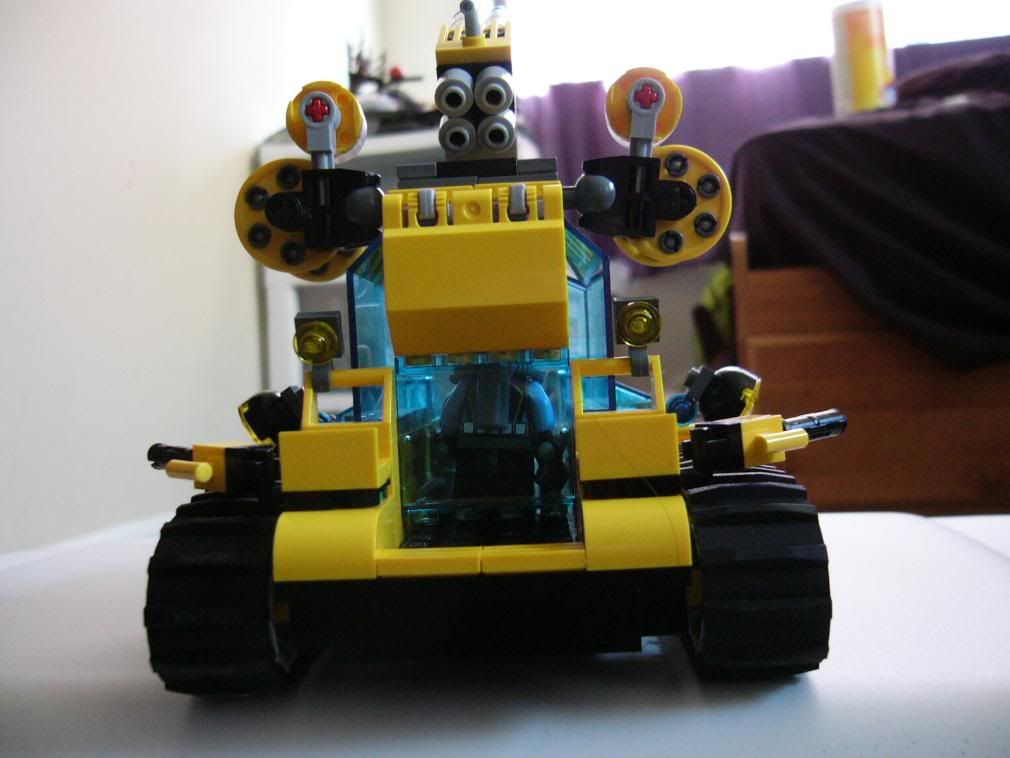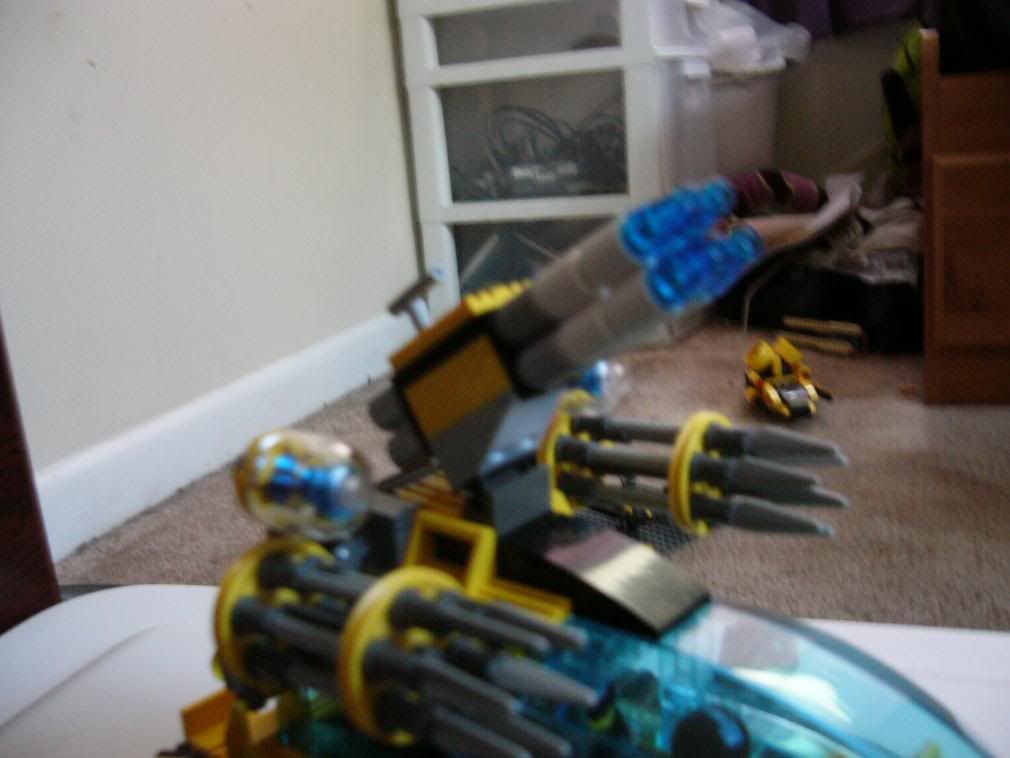 The Hellfire Sandcrawler Troop Transport, a rather imposing tank featuring a missile launcher perched on top, multiple auto-locking sub-machine guns located at the front and rear, two large Harpoon Miniguns that bracket the launcher, and large enough cargo space to hold (cramming a bit) six minifigs and gear!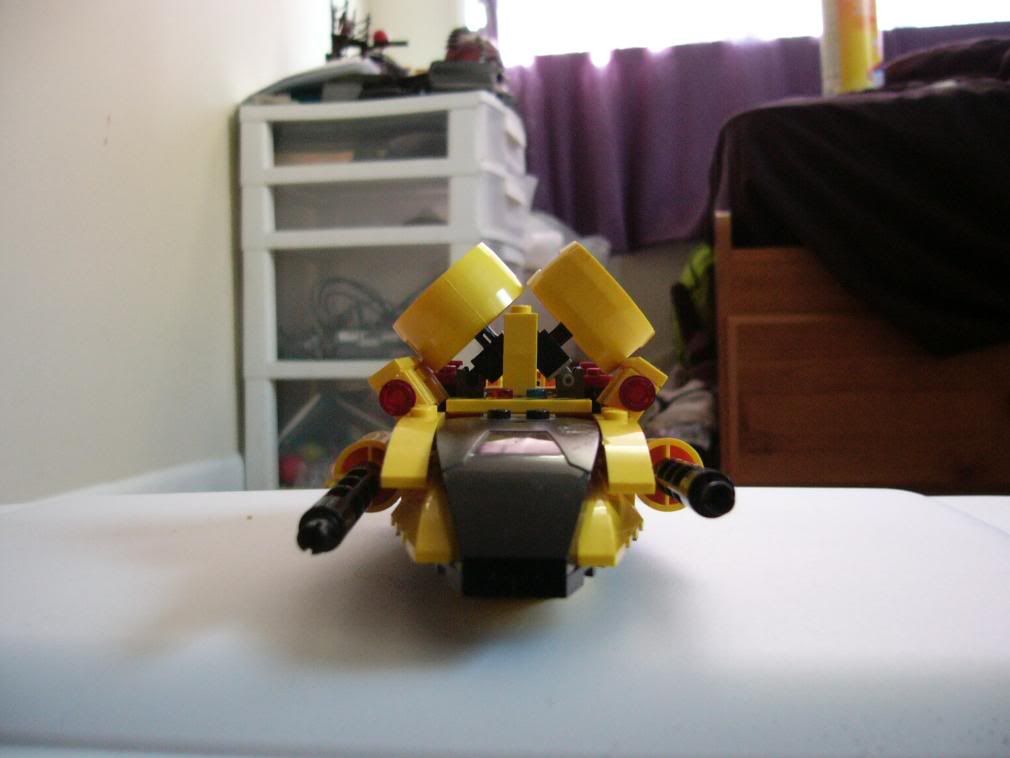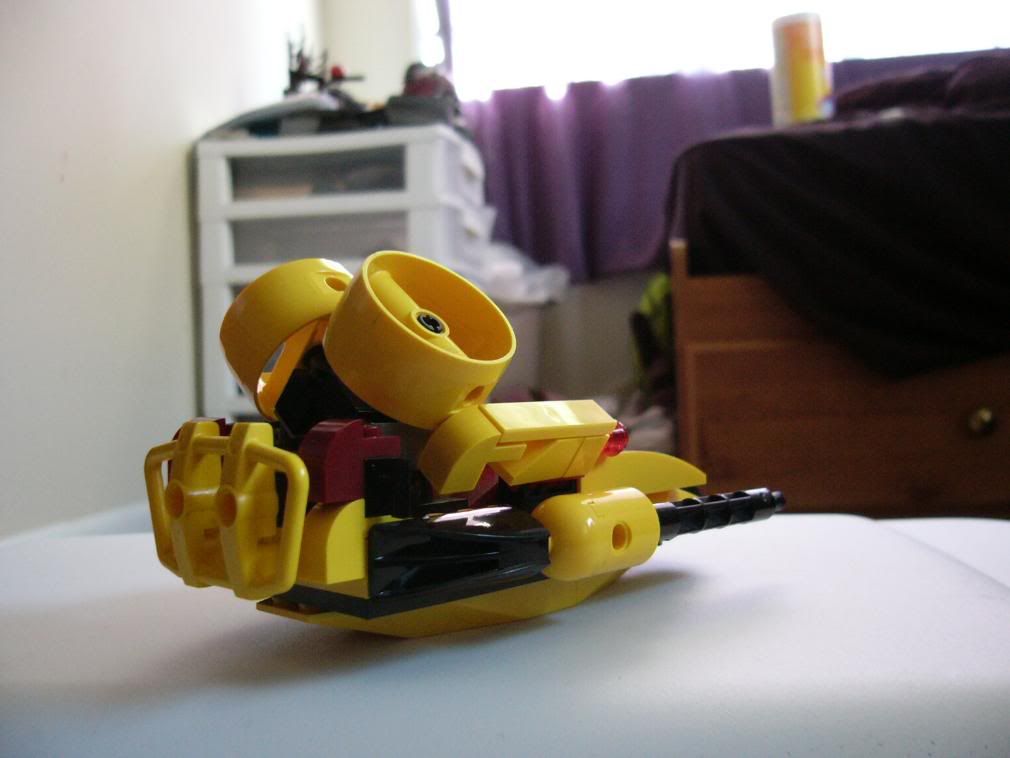 The Equalizer, a small agile spacecraft that was designed to come up next to larger ships and direct a powerful sonic blast at them, blowing holes straight through the hull and extremely crippling the enemy.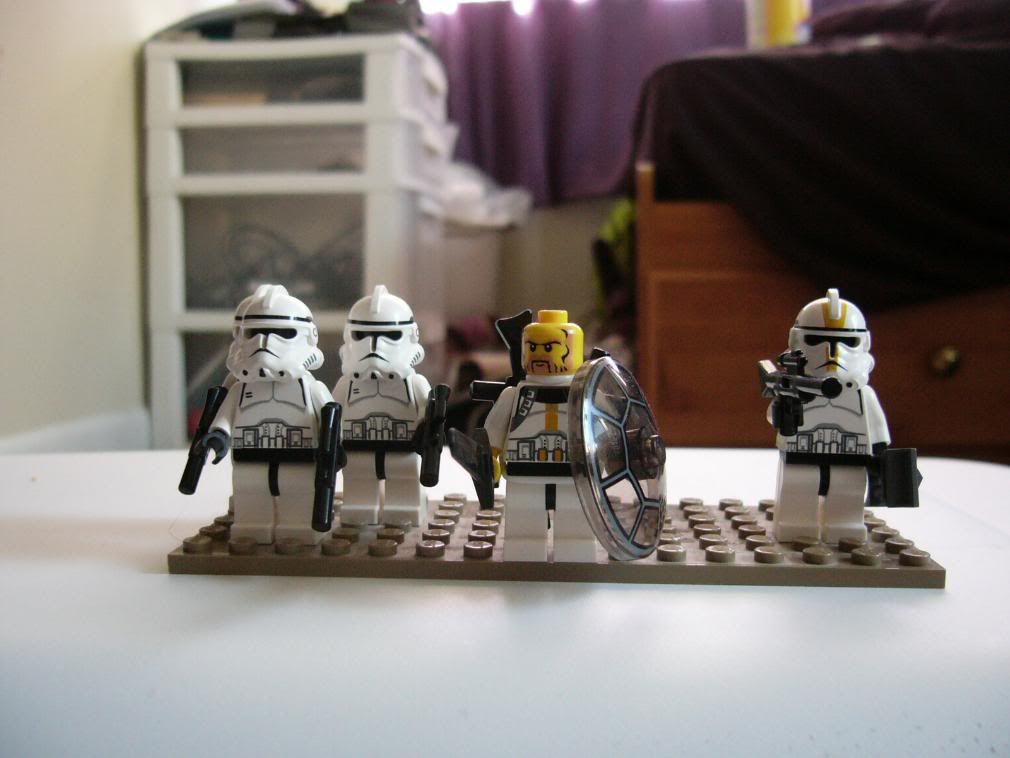 A full squad of Stormfront Mercenaries,complete with 3 'grunts', a sniper, and their Hero, Hyde Grombrin.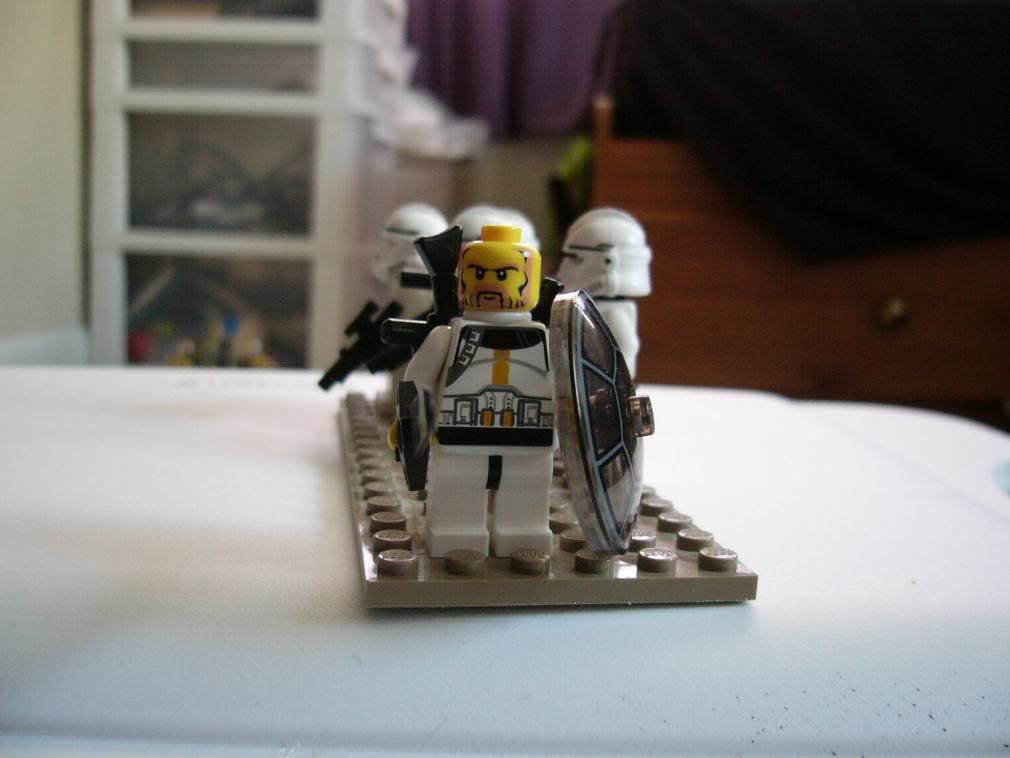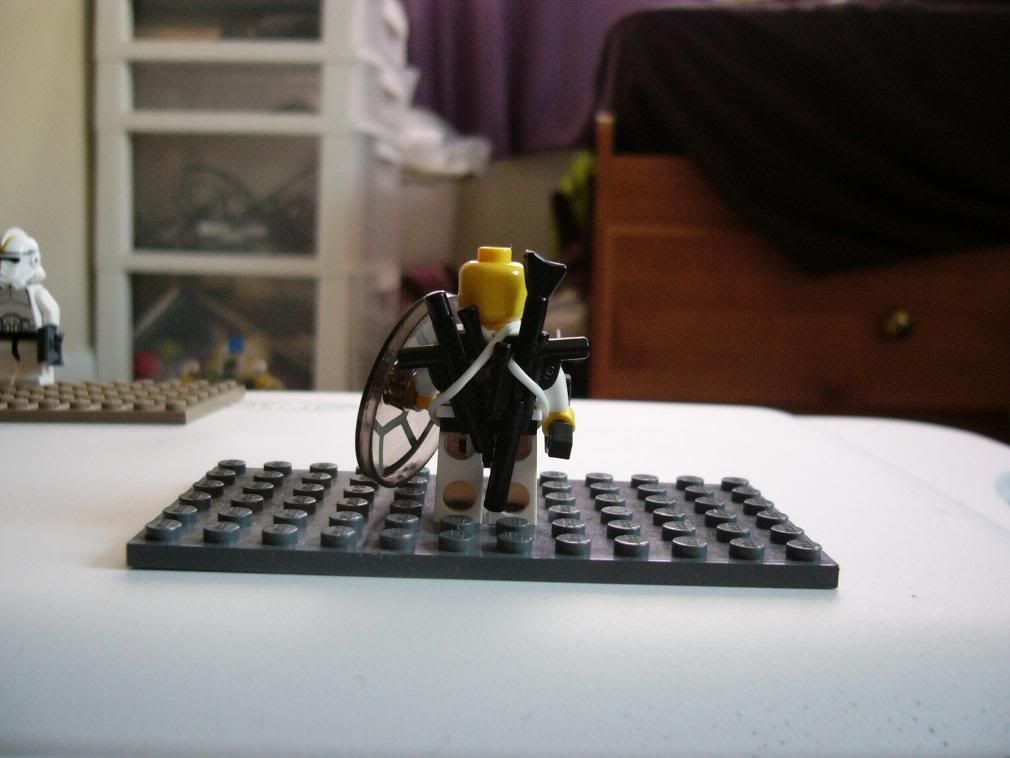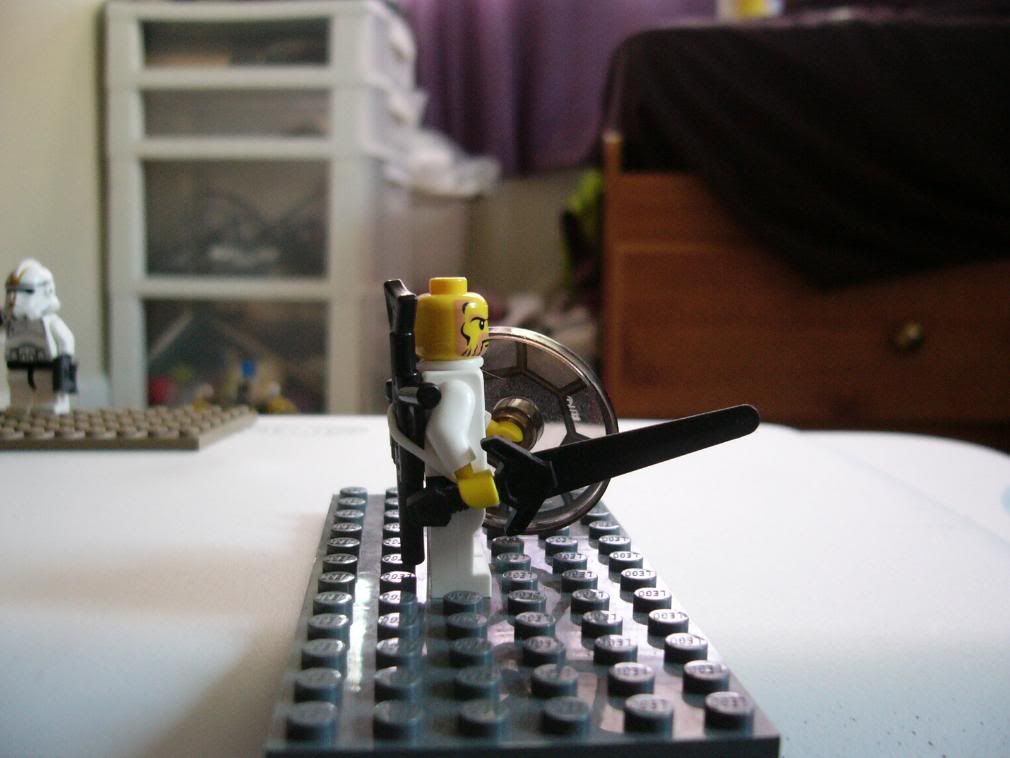 Hyde himself, in full encounter gear. The gear itself is composed of a blaster pistol, a Sniper rifle, his staple Black Reaver, and his holo-shield.
I apologize for the fuzzy graphical condition of some of these pictures.