I was recently loaned a copy of 'The Last Airbender' on DVD and while all the Tai Chi based moves on display were very enjoyable and I generally liked the movie a lot, it was the Fire nation's incredible ships that made me sit up and take notice.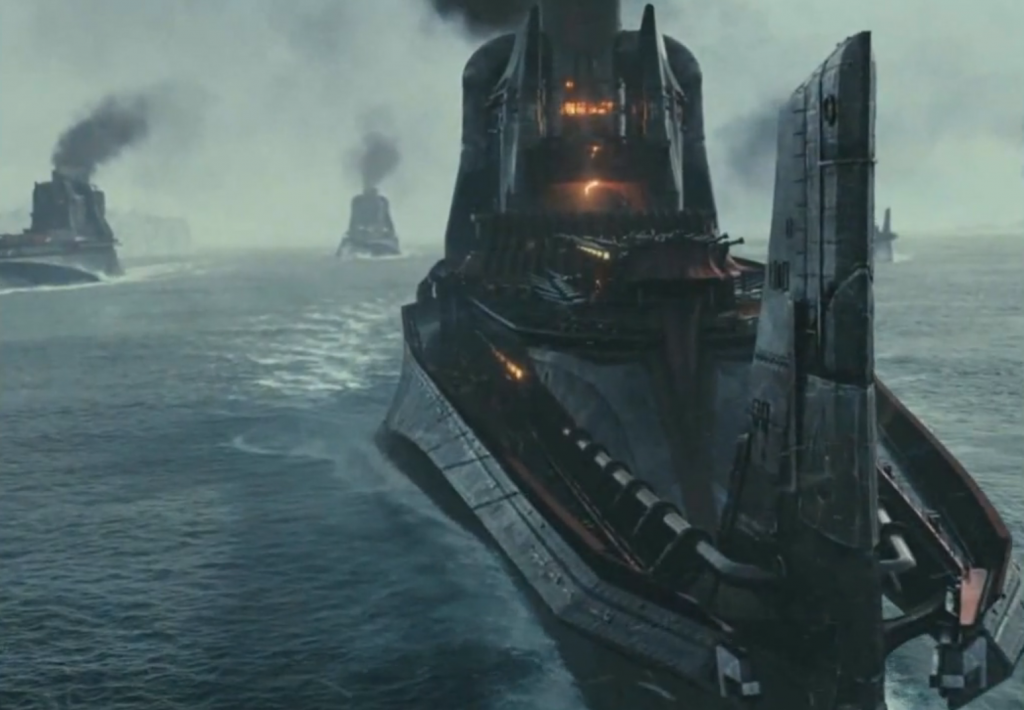 After doing a search for pictures with the vague notion in mind that I might build a steampunk type ship based on the Fire nation's ships I was surprised to discover that there is a Lego set for Prince Zuko's smaller Fire nation ship.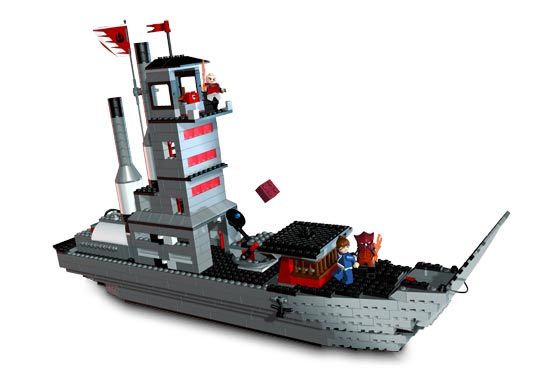 The price of these sets just about sent me for a cup of tea and a lie down, but what irritates me more than just a little is that the official Lego ship doesn't have the dark and brooding aspect of the ship in the film. The Lego ship's proportions aren't right either..........
....... but I suppose it doesn't matter that much because I wouldn't be buying the official set anyway because I'd be building my own version and revising it for naval warfare on Dinoreich. I really want to play a water navy type battle even though it would have to be gunboats rather than battleships because I don't have a spare tennis court to play on.