I created this village for a challenge over at LCC. There's no more satisfying way to tear down MOCs than letting a Brikwar rage over them and I thought if I use these settings for Brikwars it could be a win - win situation (same goes for anything I build for DoW), but since sometimes these things will not progress any story very dramatically I'll leave this up to you through the magic of democracy (?) and polls.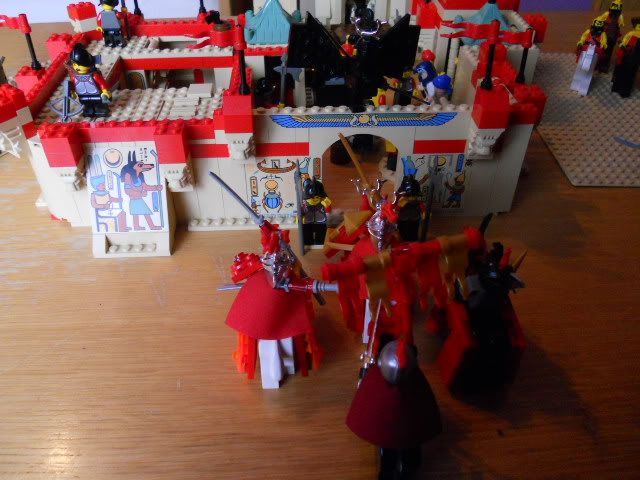 In LCC it's a Loreesi village, let's say here it's a Falx village. Just pretend Princess Lorreaine (my character over at LCC) isn't there.
Walls and guard's quarters.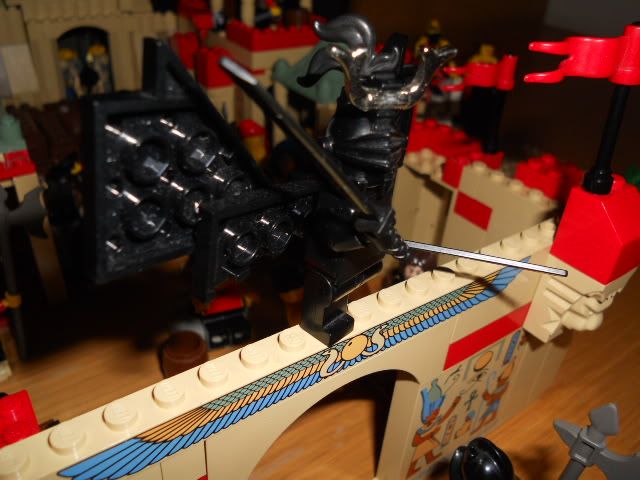 Statue to Beliar.
Governor Raoul.
The Falx are making their peach slaves fight and putting them on display. The peach high priestess (blue hat) will be the center of attention of this forum battle if a fight does happen.
Merchant stall.
Zombies. It's always zombies.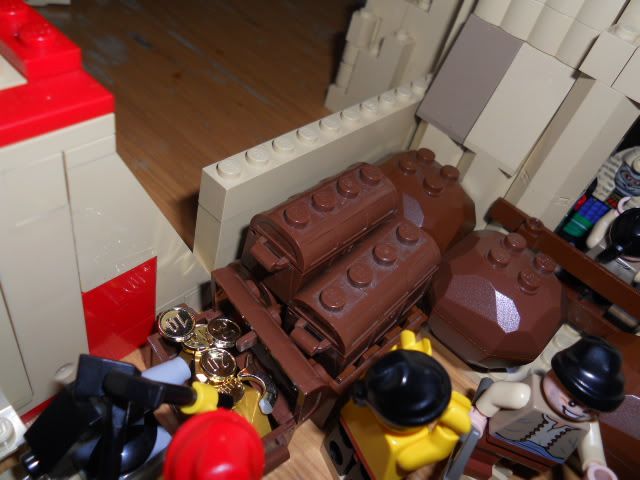 Ooh, gold chests.
Smithy.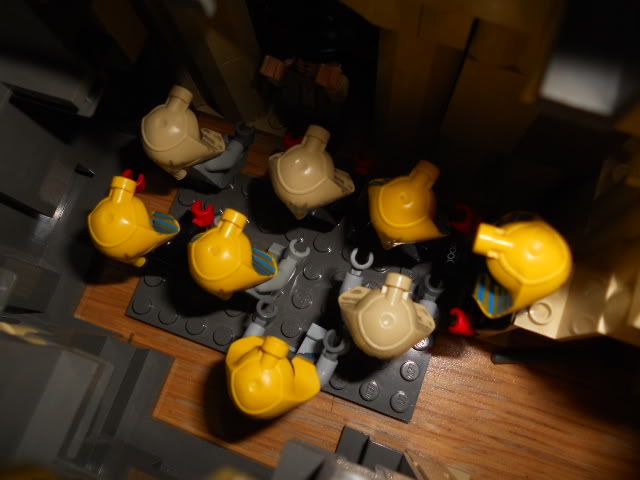 You can choose whether or not you feel bad for this peach.
Cursed caves.
Peach resistance assassins lying in ambush.
One more.
Falx light cavalry, recruited from indigenous populations, travelling towards the village.
'Cunningly disguised' peach resistance fighters are creeping up to the city to save their priestess.
Overwatch.