Once upon a time, in a planet near the borders of the Trattorian empire, there was a planet named Unguu. Like Medivo, it had been completely isolated from the rest of galaxy and its inhabitants lived completely oblivious of the rest of the galaxy. But that was all about to change...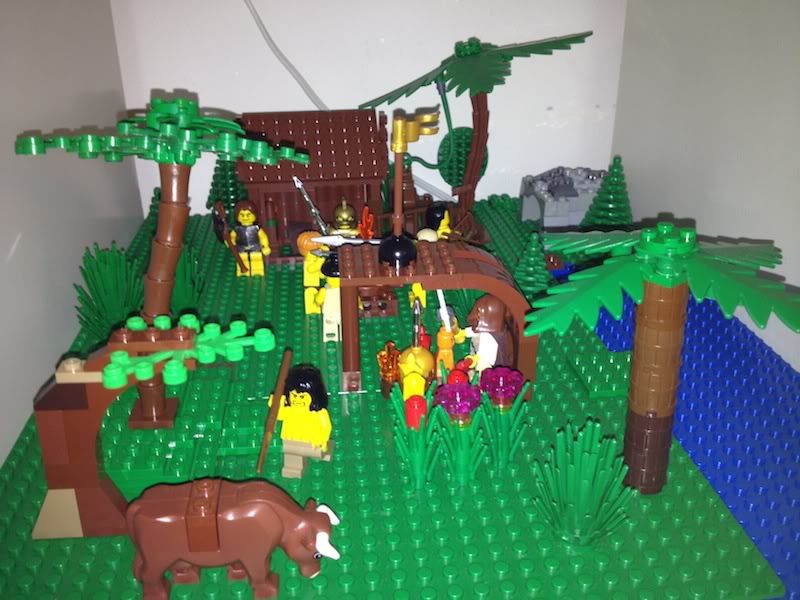 The small village of Unguu peoples was the only harbor of sentient life for miles around, but the villagers believed themselves to be the only in the entire universe. They had evolved stone-age technology and were led by a warrior-king.
Suddenly, the nearby river splashed and a few hunters beheld a strange sight, the dead body of another humanoid.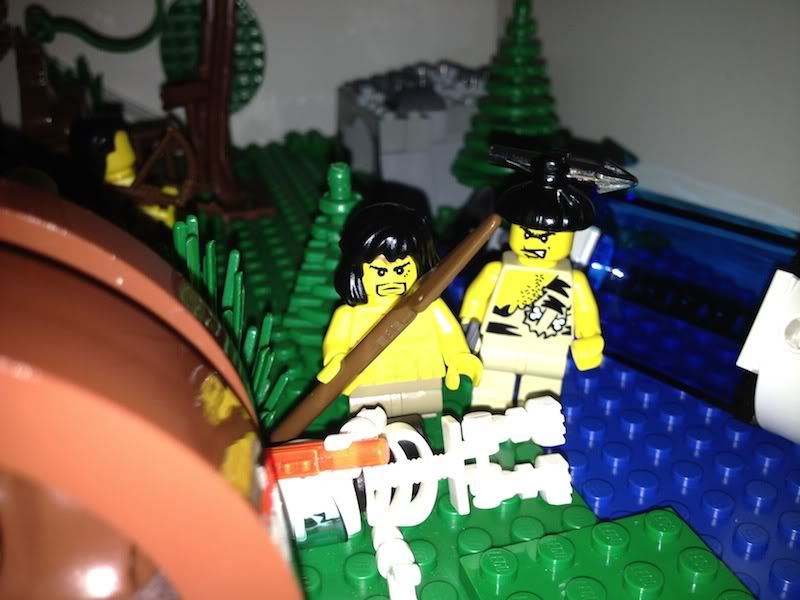 They quickly dragged the corpse out of the water for proper burial. The uniform and insignia had degraded considerably but it was clear that he was not from anywhere nearby. The warriors were most interested by his orangle-glass implement that cut them whenever they touched it, taking it as a holy symbol.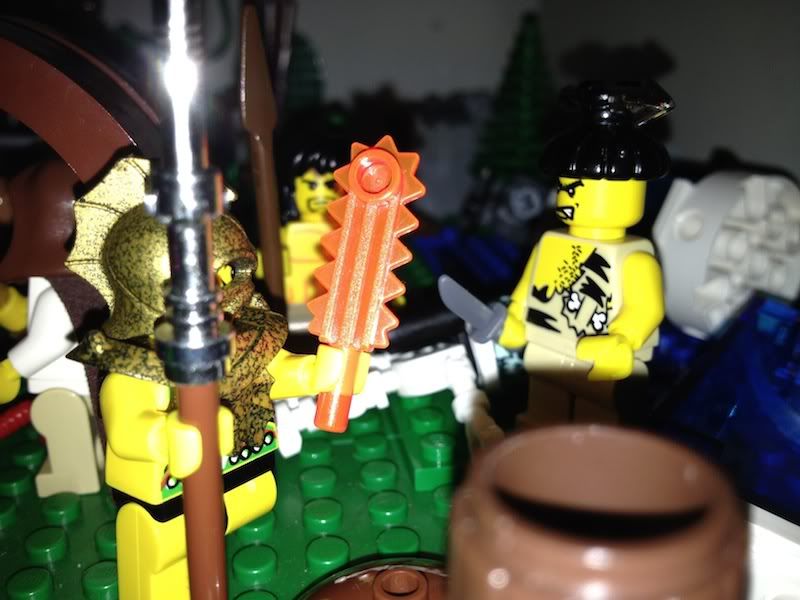 The warrior-king of the Unguu arrived to inspect the new situation and grabbed the OTC. But this OTC was special among the special, able to influence the minds of others for its own ends. The OTC showed the Unguu king mere evanescent glimpses of flying red cities being attacked by veiled black ones, a figure with a flaming head. The king could not remember anything particular he saw but was left with the feeling of something bigger than their world. He felt the Unguu would need to advance in order to survive, to
evolve
.
TL;DR
: Everyone can suggest actions that the Unguu can take to advance themselves, the goal is to see how high of a tek level they can attain before being wiped out. People can also suggest events than can happen to the Unguu (although I'll mainly be responsible for that). So kind of like Zahru's Ork Tower thread. I'll collect and act on suggestions whenever I have time.