CHEBS - A TALE OF RESENTMENT
Posted:
Sat Mar 30, 2013 8:13 pm
shitpost is shitpost
This is all the artwork I contributed to a youtuber 4+ hour livestream.
The MPD Zombie Film - my submission to the Crusty Challenge. Crusty is a youtuber who challenged a professional graphics designer to produce better art than his MS paint, and then I joined in.
MPD gamer is the owner of the website we are affiliated with.
MPD as a teletubby, in the process of verbally banning people
Bloody changed the stream name to "sub4sub" to try and trick youtubers into clicking to try and get free subscribers, I illustrated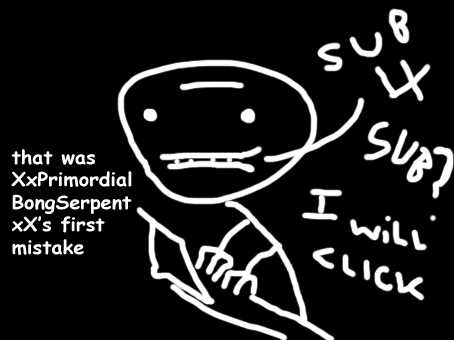 The rules, note that Gandhi is not who you think he is; he is an imposter, seen by his glasses and plastic nose (Quinn was just some kid in the chat).
Now here is where things took a turn for the better...
What is Cheb?
What is a cheb?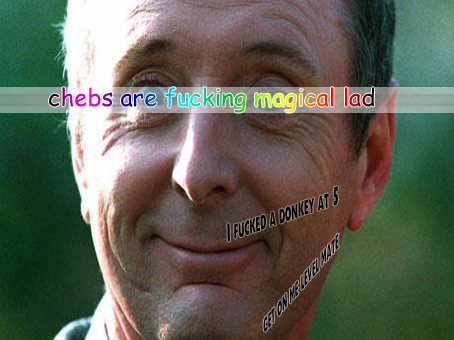 This next one is censored it had too much swag (I will edit the post with the original if you want)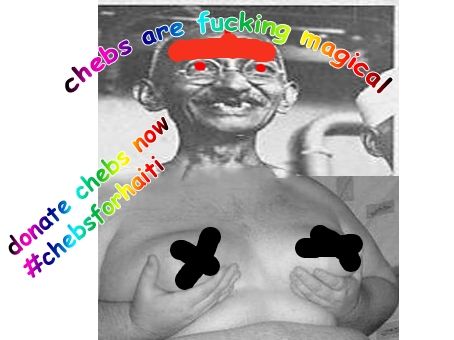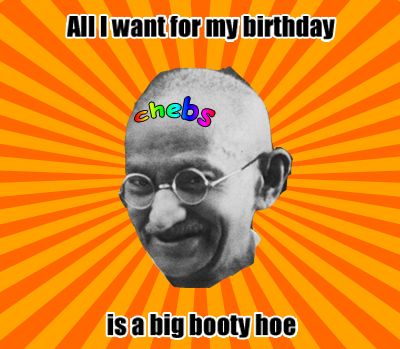 We hope to do more livestreams from CHEBnation. #chebsforgandhi