The terror of Blokbots!
Posted: Sat May 23, 2009 5:02 pm
One of the players in our little Brikwars chapter in Arkansas lacks the amount of minifigs necessary to field a proper army so, instead of minifigs, he fields "Blokbots". There are two varieties: Those constructed with 2x1 bricks, and those constructed with 2x2 bricks.
This person has a lot of both of those kinds of bricks.
So, where we thought we were giving this fellow a weak, but numerous army, we ended up finding out that the Blockbots are scary and nearly impossible to defeat when in large numbers. Why, you ask?
Normal units can barely last a turn or two against a couple squads of blockbots. They're like the Replicators from Star Gate...they just keep coming.
And so, without further adieu, I present to you my latest sketch...
The Terror of Blokbots!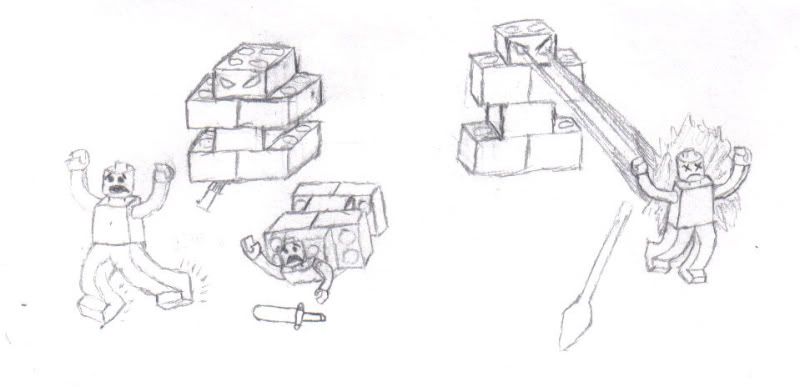 As you can see, the 2x2 variety are melee units, while the 2x1 variety are ranged units. They're both very scary, especially in large numbers.