Also, Made a custom little Fallen Squad Marker: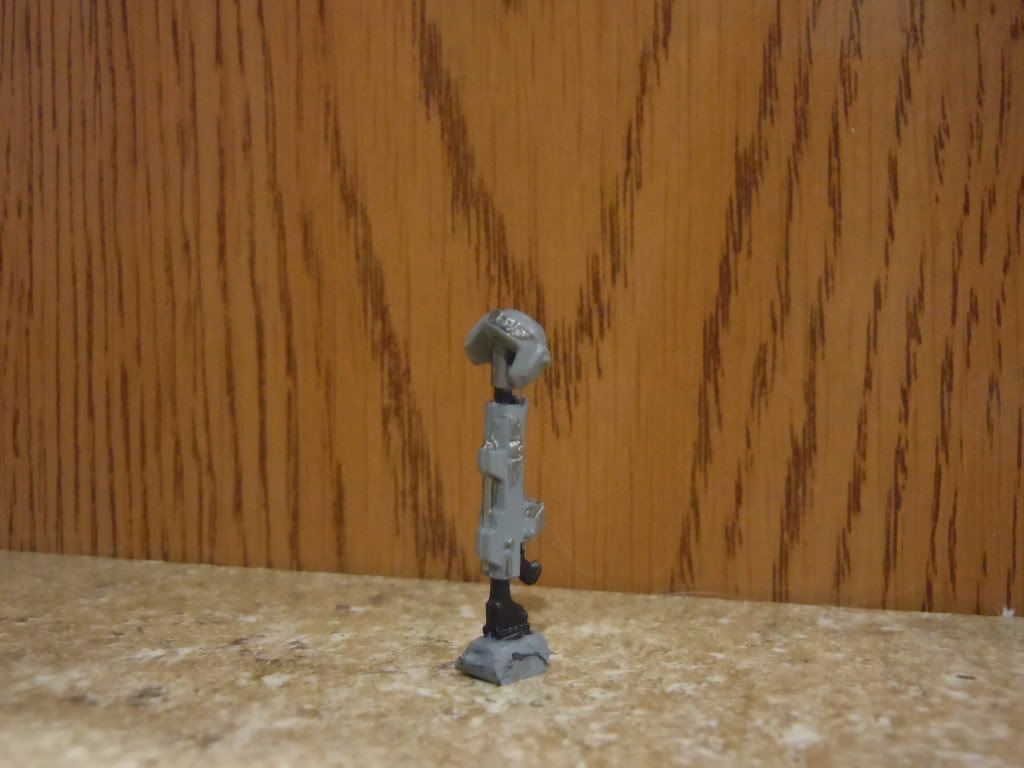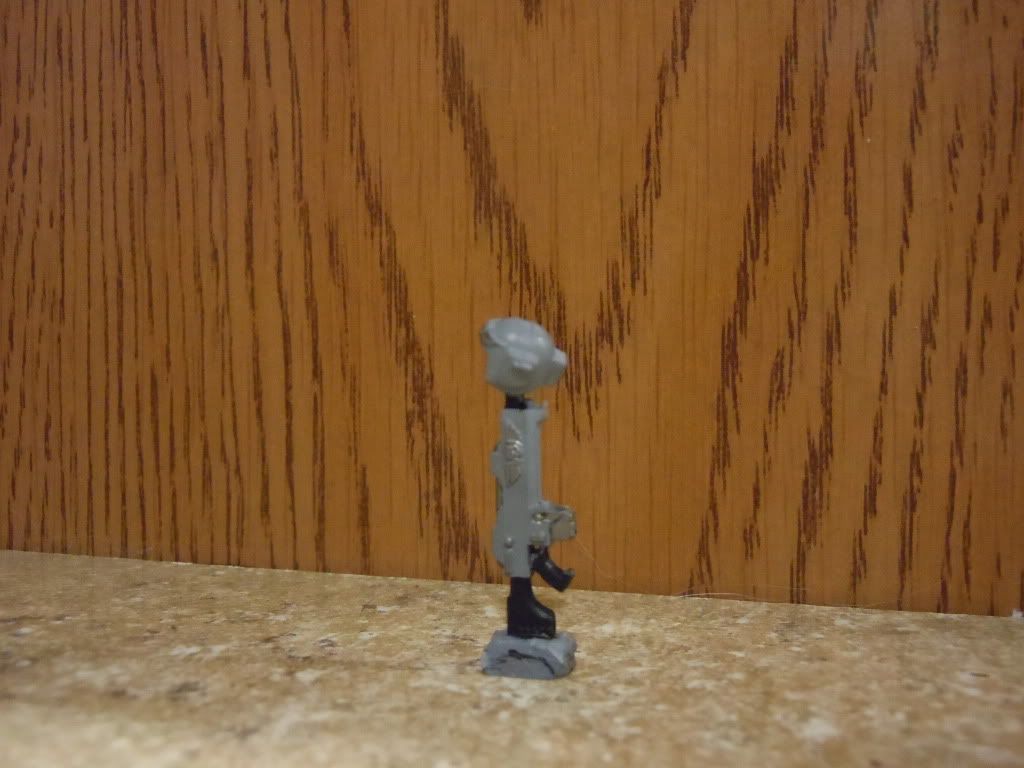 It's the stereotype makeshift grave, with a rifle supporting a helmet. To make the "rock" it's sitting on, I snipped off a little bit of the sprue these guys came on and painted it to look a *bit* like a rock. I then proceeded to paint the rifle and helmet as usual. I intend to place this on the battlefield when the final troop in the squad dies, just to keep track.
So, what do you guys think?
(also, apologies for the semi-blurry pics-- they don't do this thing justice, IMO)