Game of Thrones Original Art
Posted:
Thu May 10, 2012 8:40 pm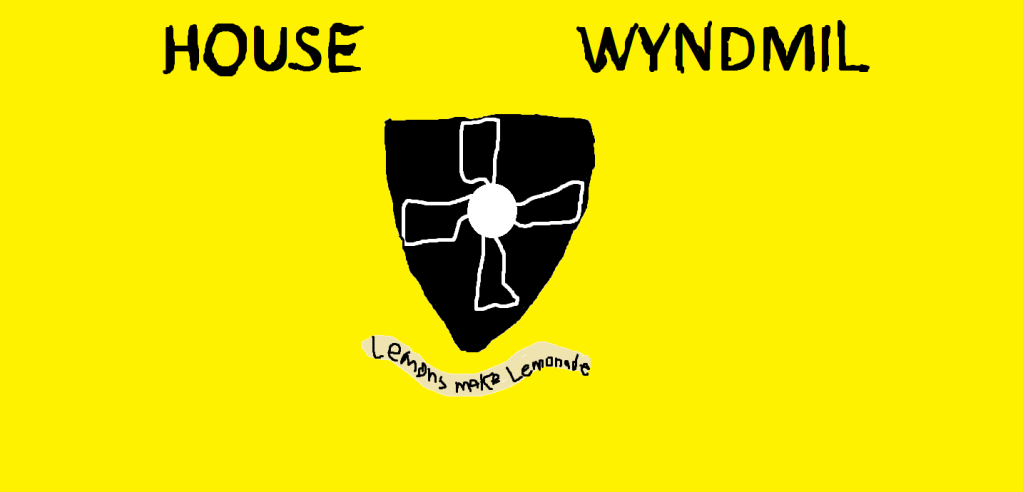 House Wyndmil's sigil is a wyndmil. Their slogan is Lemons make Lemonade, emphasizing the existance of fate and meaning that everything has it's place. Wyndmil people are known for their tallness, and messy brown hair. They have not allied themselves with the new or old gods of Westeros, but instead the god who has many many eyes. This god requires his subjects to offer up their own eyes, however it's no big deal, as Wyndmil coincidentally owns the best Cannaherb farms in all the lands(Cannaherbs are used to treat the eyes).