THE COILITION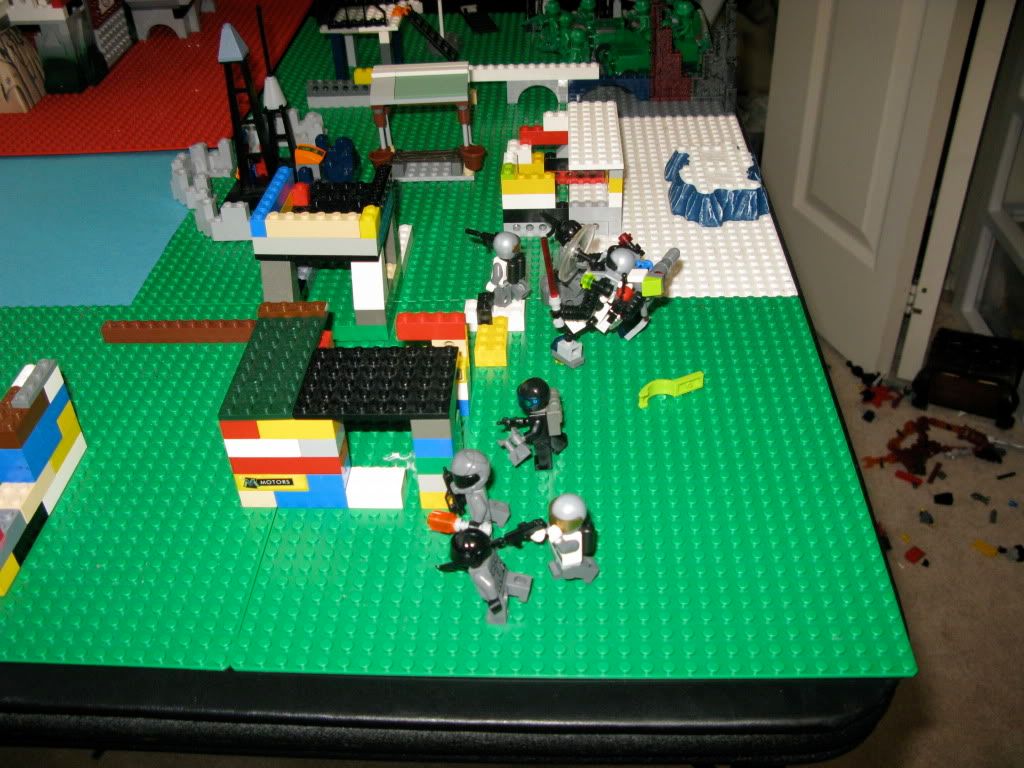 every one moves up. and Dim pulls out his CQB gear.
THE CIVILIANS/MERCS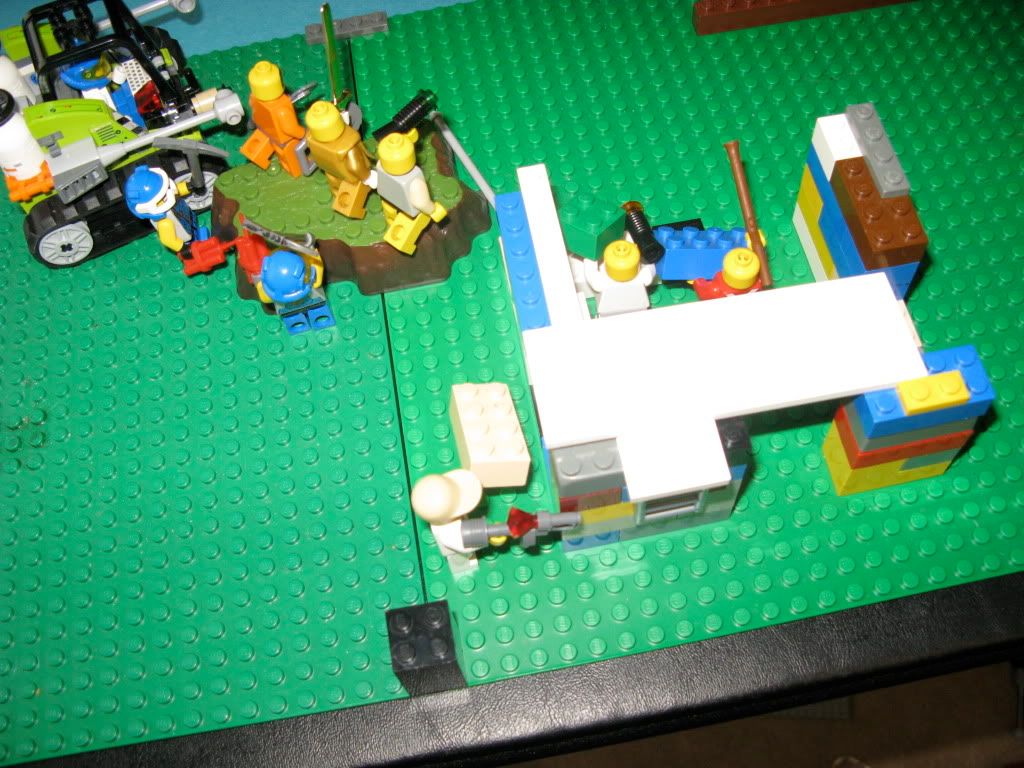 every one moves up while the two miners do what they were born to do and 3 civs dismantle a wall.
GREEN RANGERS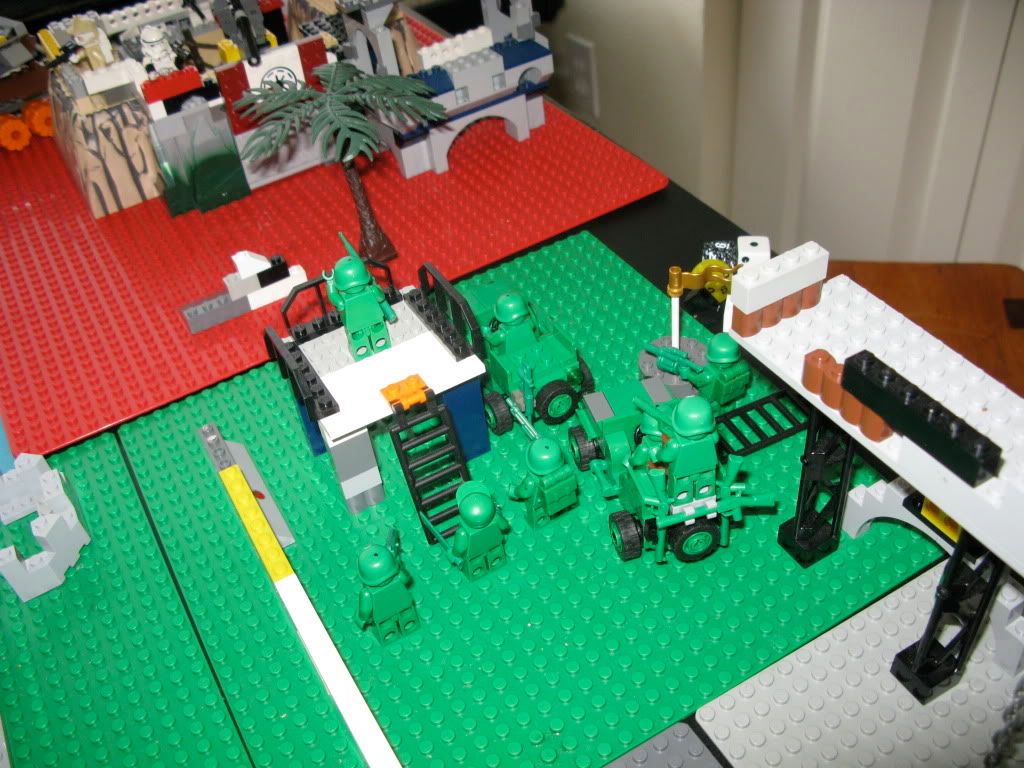 every one moves up and the grenadier bails out his jeep.
PEACH DOOM SQUAD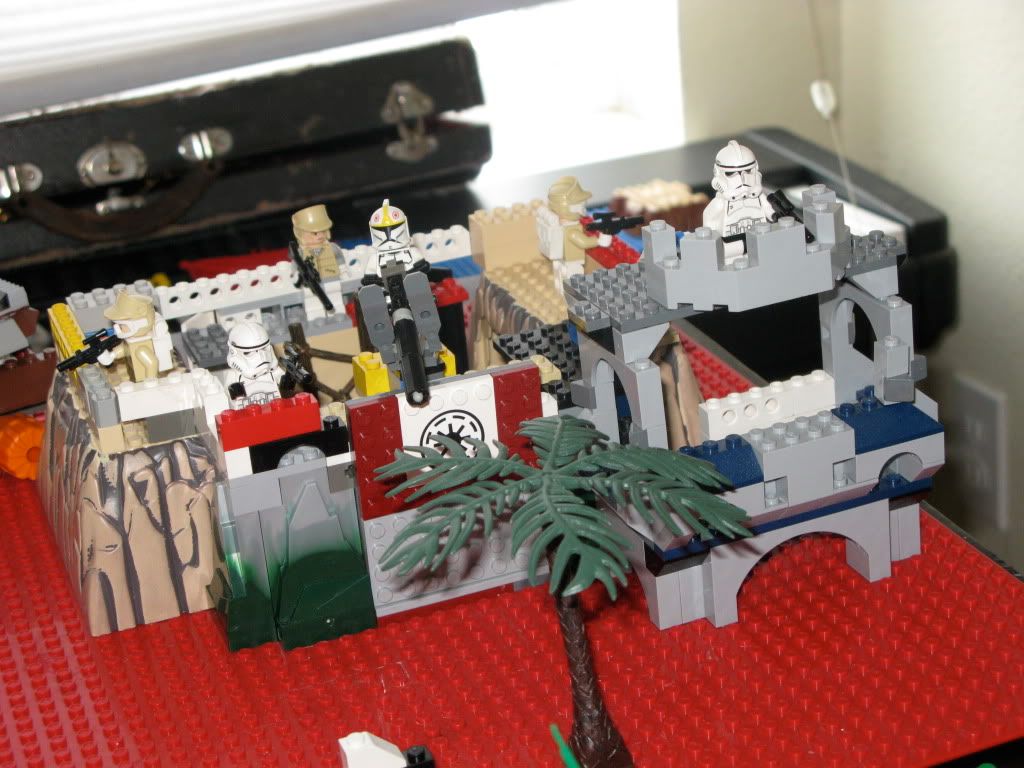 the fortress top troopers ready their guns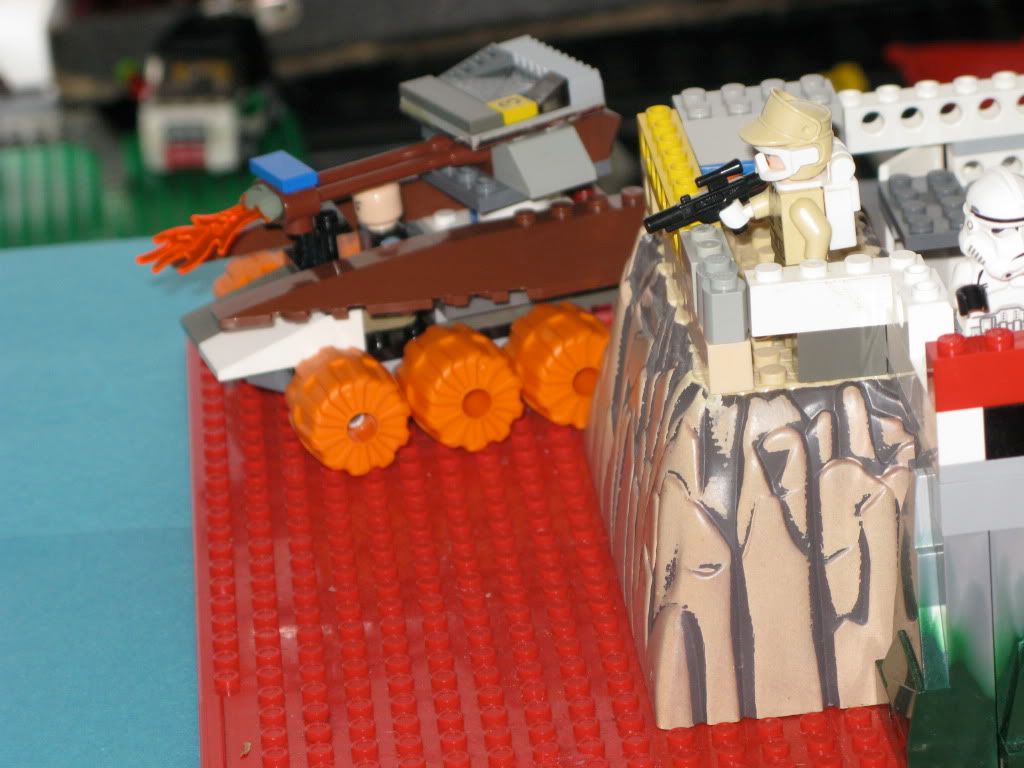 and the tank moves up and shoots...
blowing of a gun on the mine tank.
HEROS!
Coilition= Dim in the hard suit
Green Rangers= srg. H. Ass[the guy with the baseball hat.
Mercs/Civs= Calpurnia [girl with the tan baseball hat
PDS= the yellow trooper.
secret faction=?????
NOW ACCEPTING ORDERS FOR TURN 2