http://www.brikwars.com/forums/viewtopi ... 489tonight
it is coming.
THE MONSTERS UNITED
after this turn they will move and attack last.
Every one jumps down, surrounding the 4 Coalition troopers.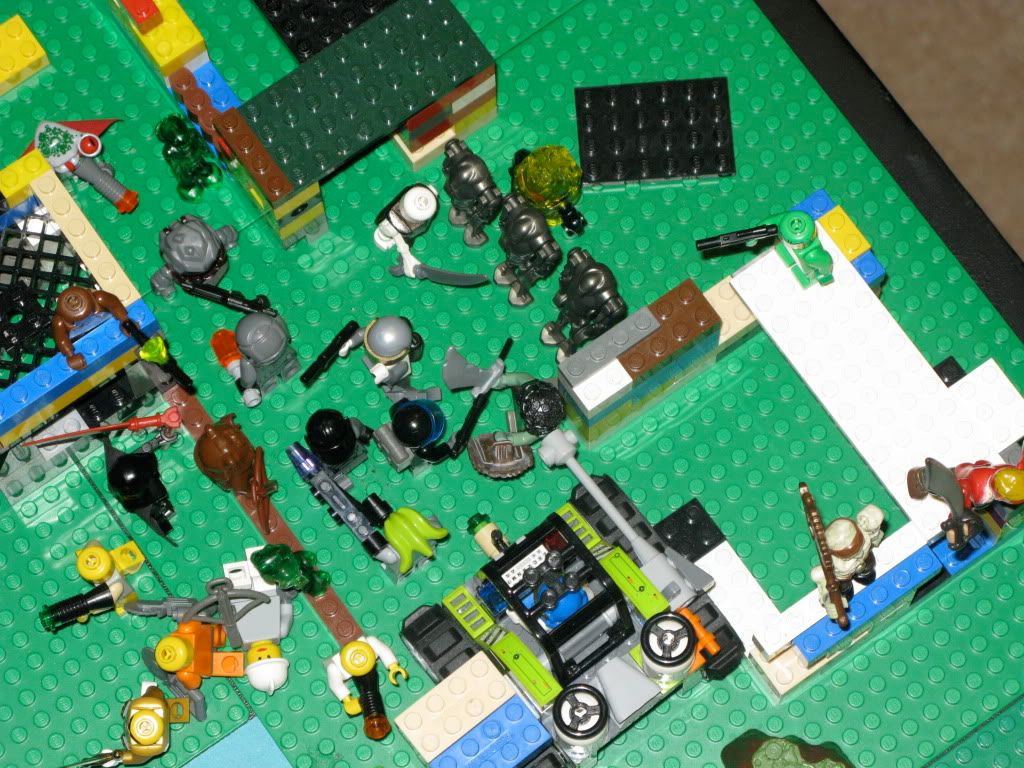 bullets and lazerz fly the coalition troopers use their reaction to fire back.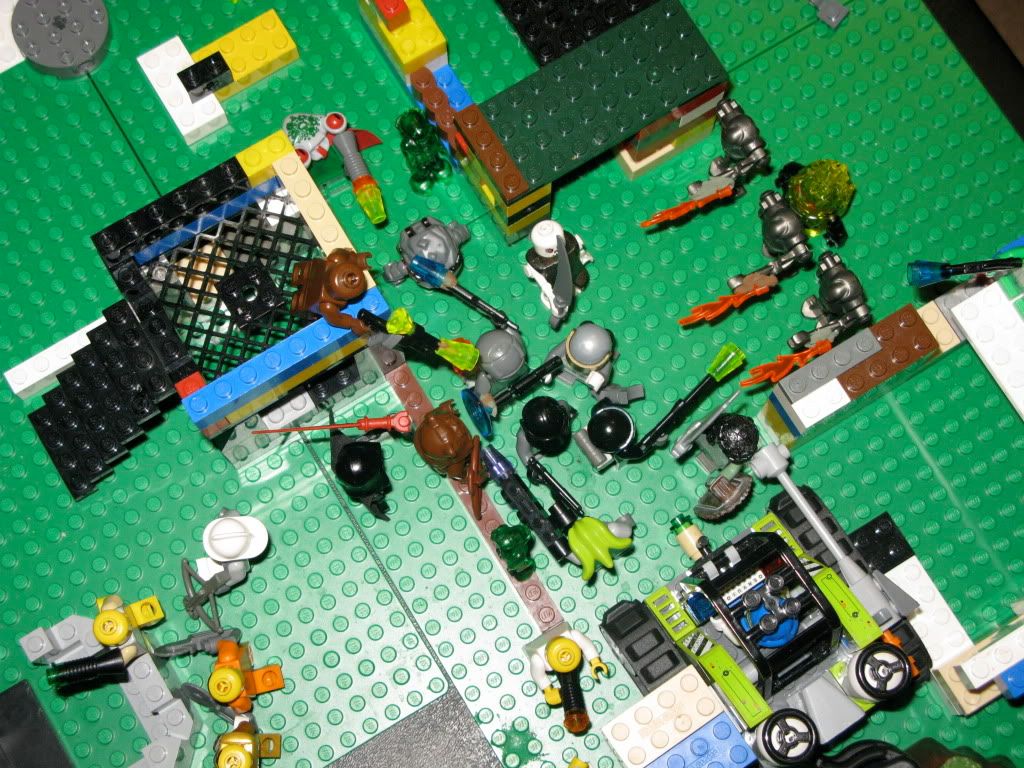 heads explode and chests implode as the shots hit home killing the two troopers and the sniper as well as the ewok, squid hair alien and the red rock monster.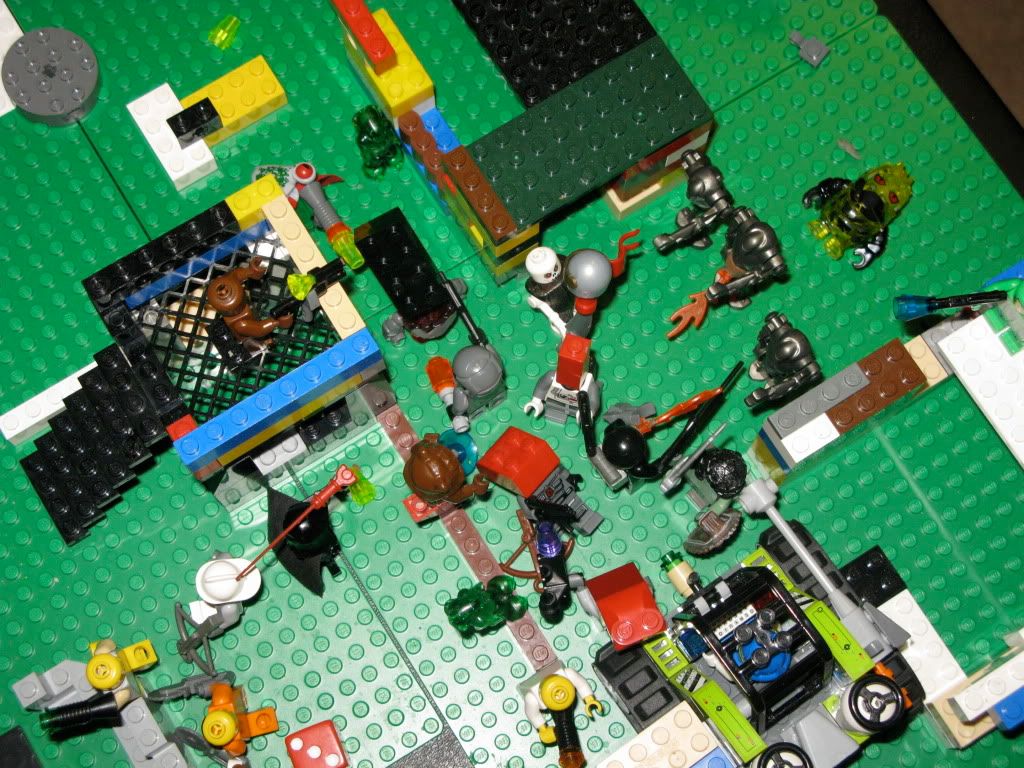 Coalition and Civvies/mercs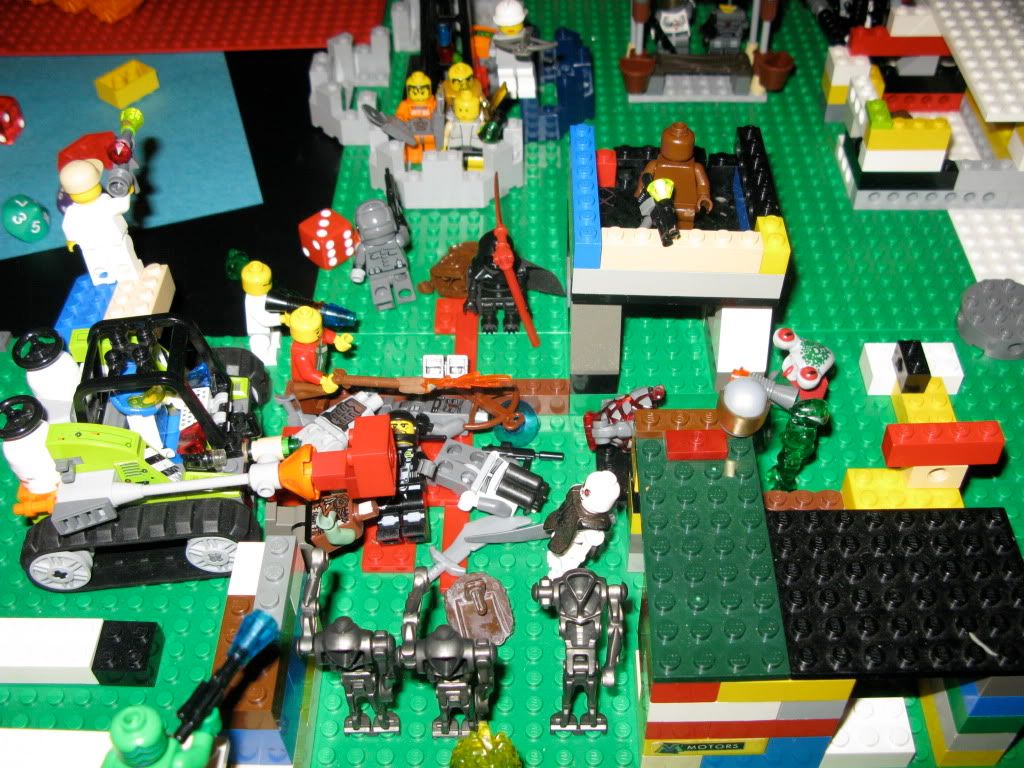 the 4 closest civs dash for the comm towers and take cove, then shoot at the Grime Reaper with the help of a musketeer and a lazer pistoleer. they all miss.
AS the tank blows a unwary orcs head off the remaining coalition Heavy runs from the town intersection.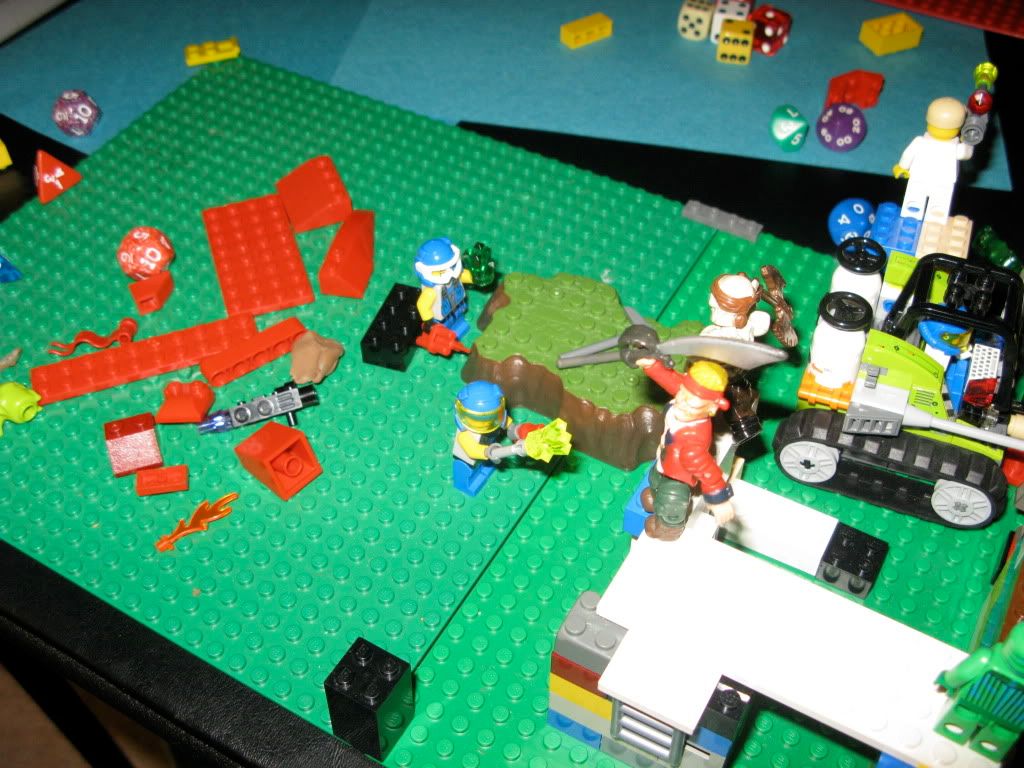 the crystal miner throws his as the other finds a GREEN POWAH CRYSTAL
and Calpurnia tries to fill the yellow clone with HE needles with her heroic feat.[ all the red blocks are just explosion maker stuff that i forgot to take off.]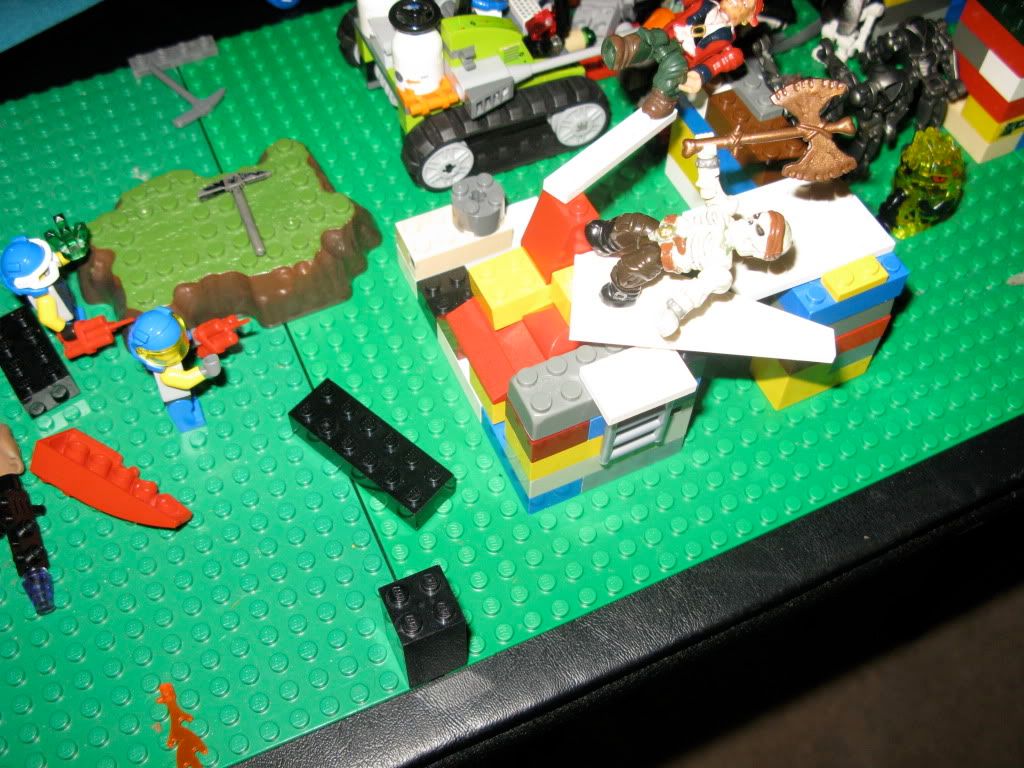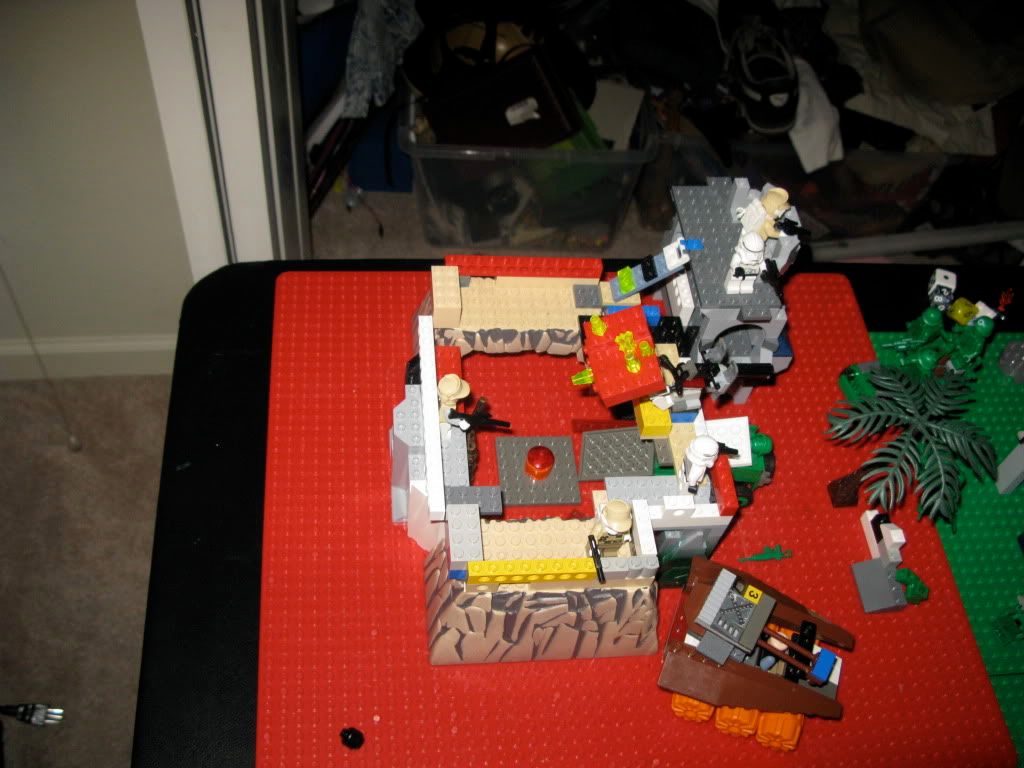 the wall and yellow clone explode killing the negaFig and well, the yellow clone.
the two remaining troopers dive behind the market stall as DIM does the same, he then tries to call in air support... well i don't have a picture of him doing it but here is the result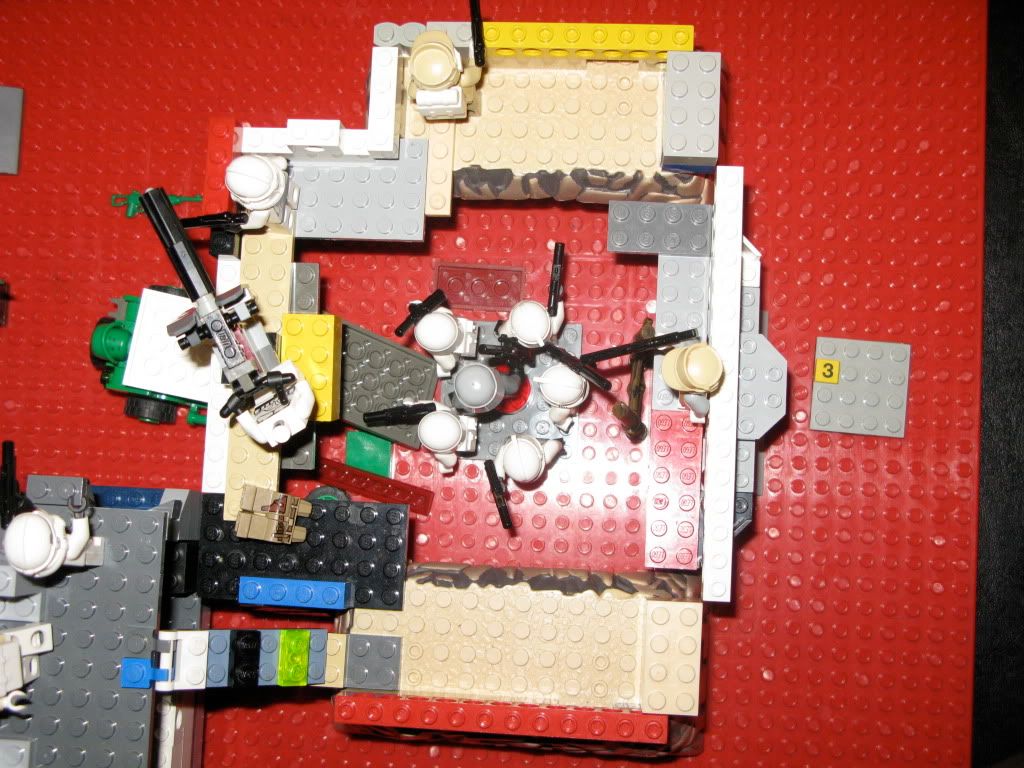 GREEN RANGERS
The front line troopers and the jeep all fire on the tank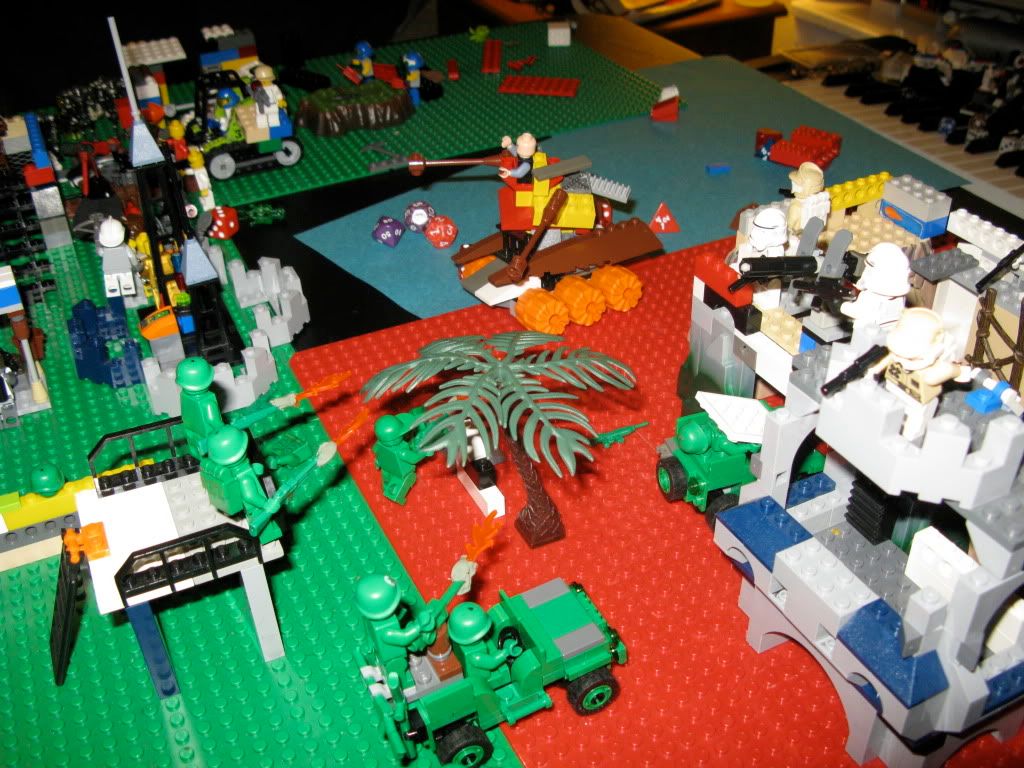 and aspload it compleaty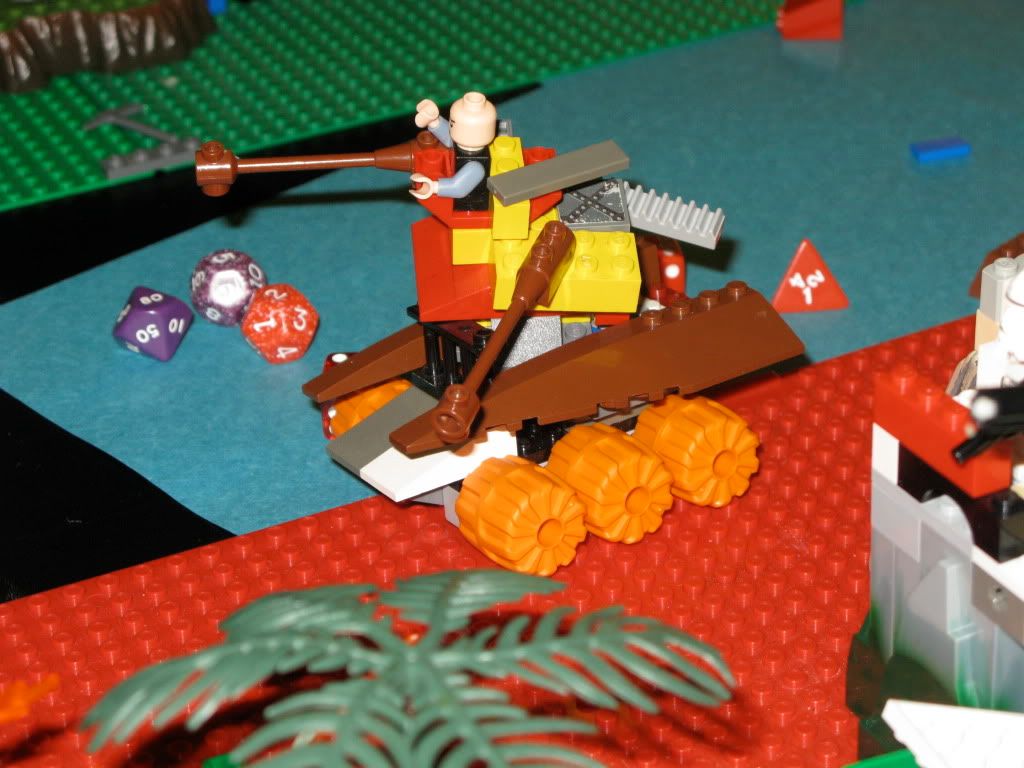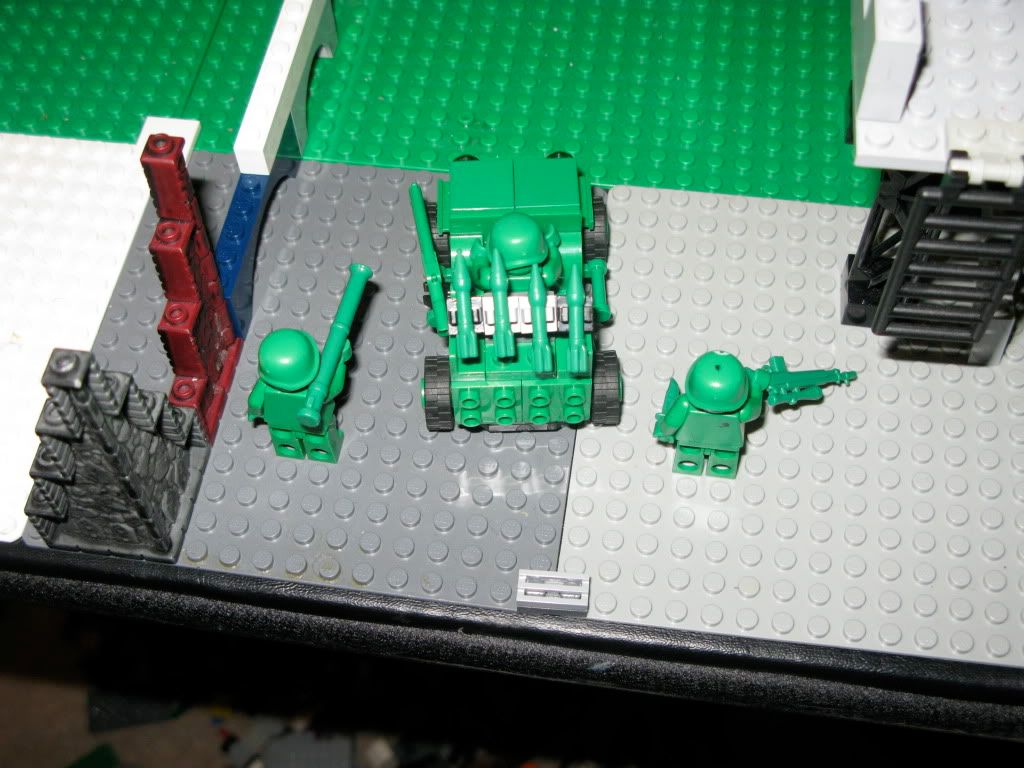 Finaly, they call in a missile jeep, a roketeer, a sniper, and another trooper
[not pictured]
PEACH DOOM SQUAD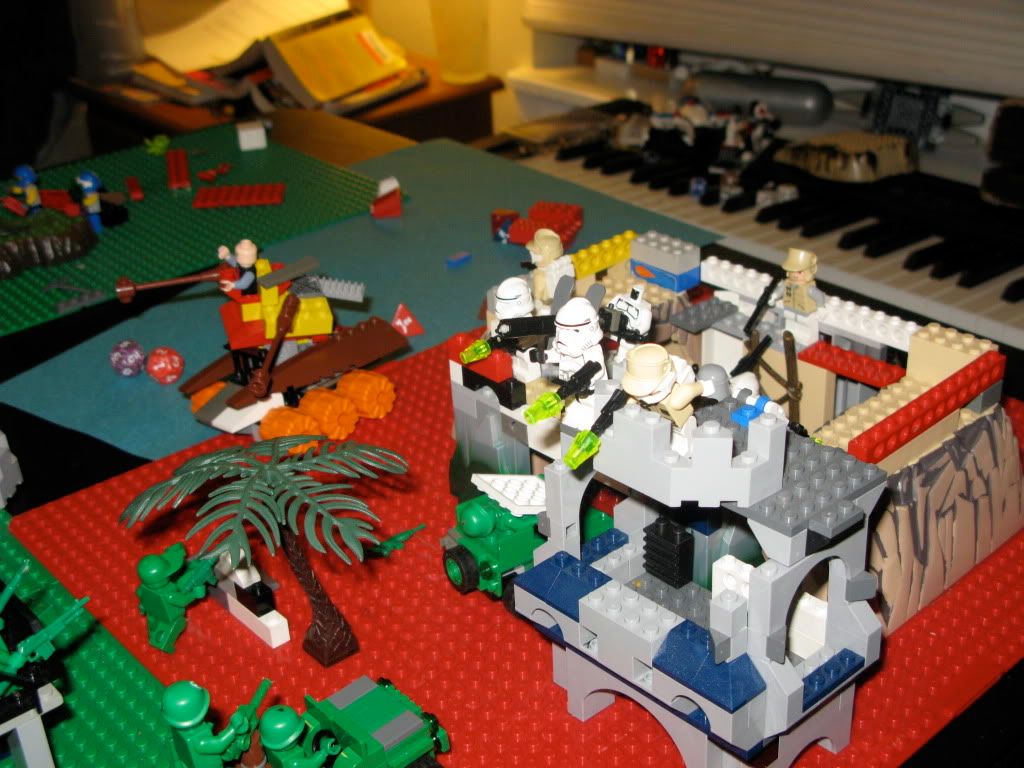 the 3 troopers on the roof open up and...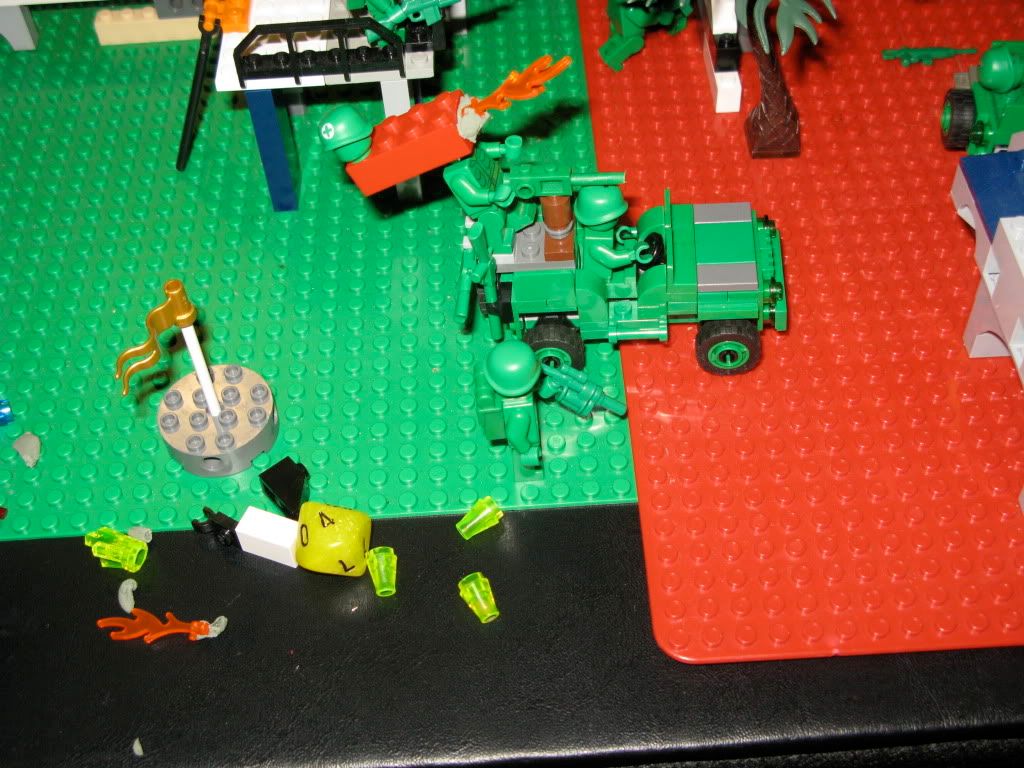 Turns the turreteer's brain into a pretty pink pavment mosaic.
ORDERS FOR TUN THREE!!