http://www.brikwars.com/forums/viewtopic.php?t=4489
So. i have had two people drop out of the battle this week one of them [silverdream] might come back any ways, on to the turn!
CIVILIANS/MERCS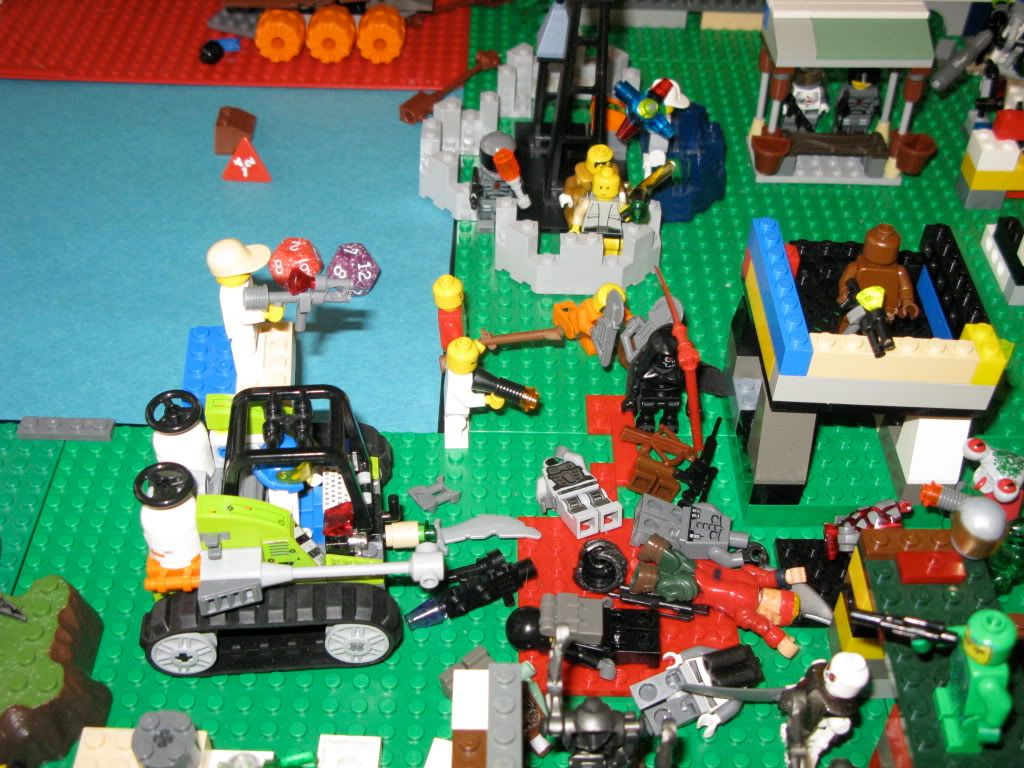 Every one moves in to attack the Grime Reaper.
and the tank aims for the aliens down the street.
and a girl has found a Mk.V bomb.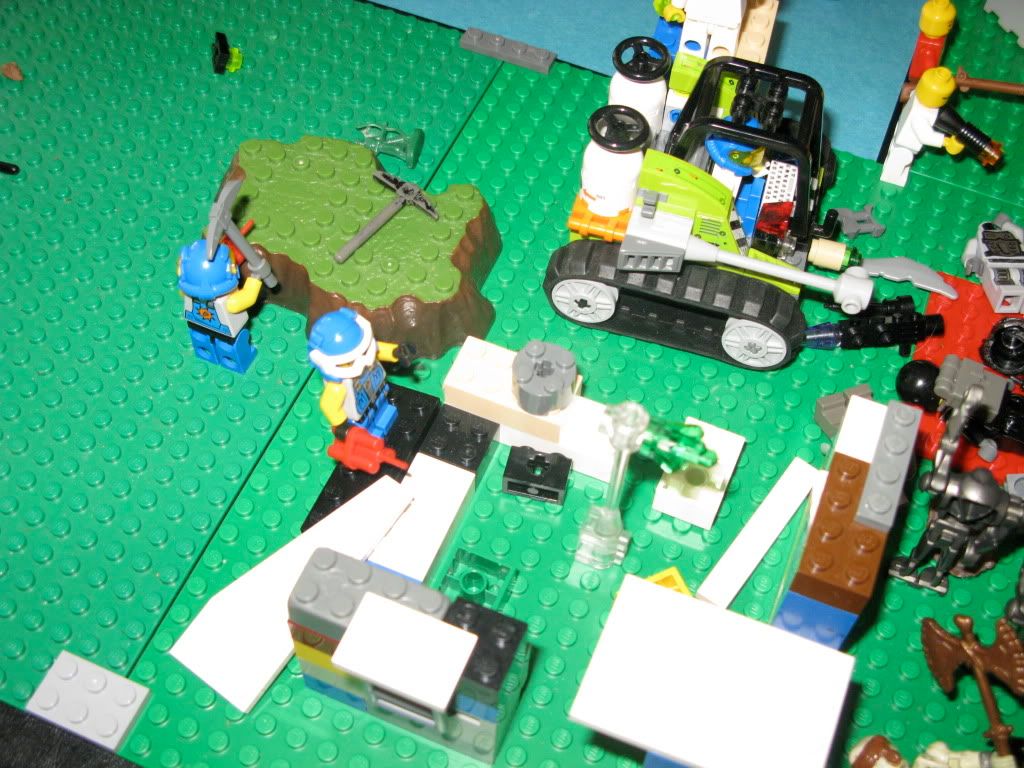 one miner sets back to work as the other throws his "GREEN POWAH CRYSTAL[!]" at the super battle droids.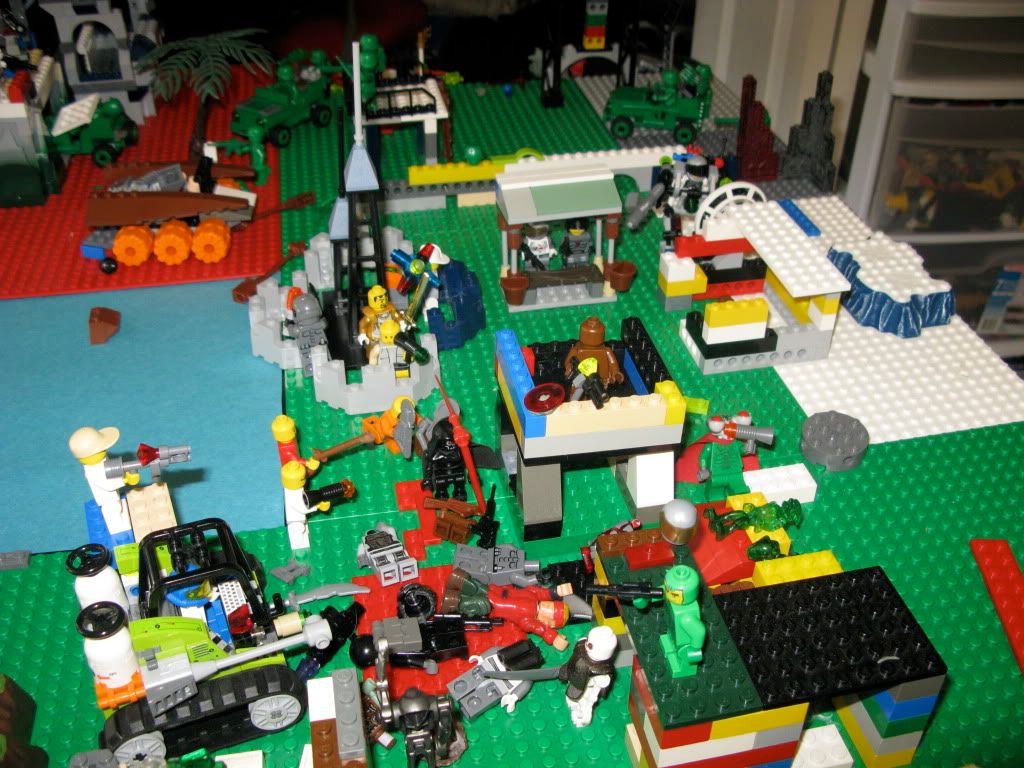 they all fire... and miss. completely.
well, the tank does not miss but is fails to do any damage.
The miner on the other hand, kills 2 droids.
COALITION.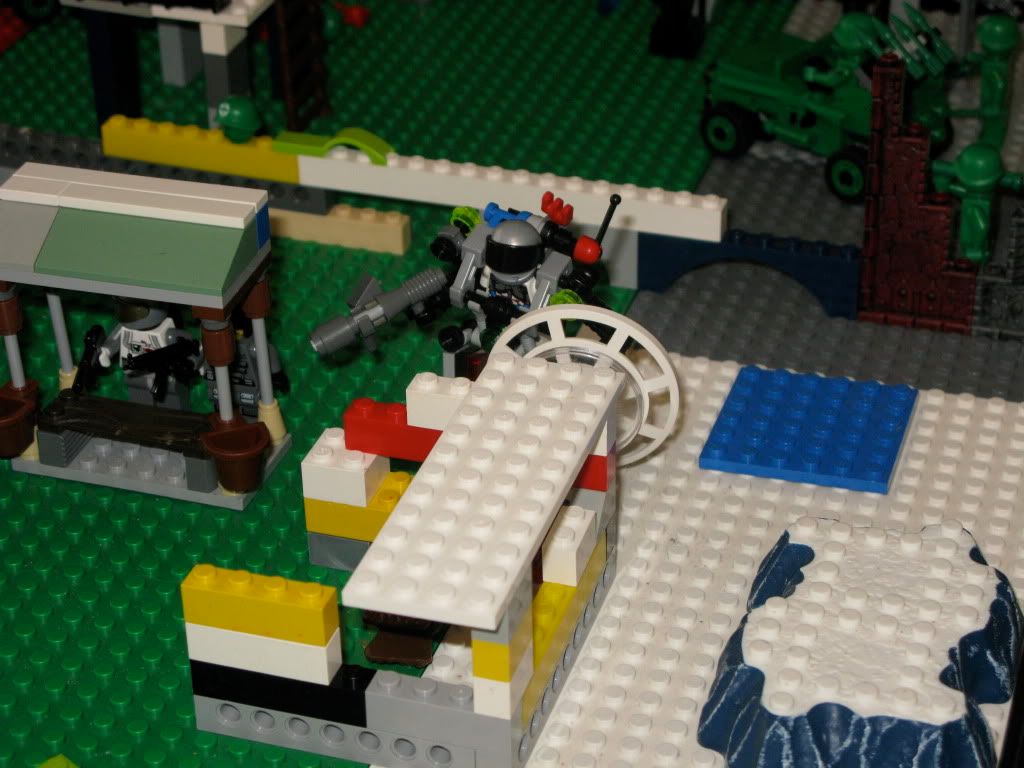 Dim switches to "Riot Control" gear and tries to call in air support again and,
SUCCEEDS! A militarized StarBird arrives over the lake.
GREEN RANGERS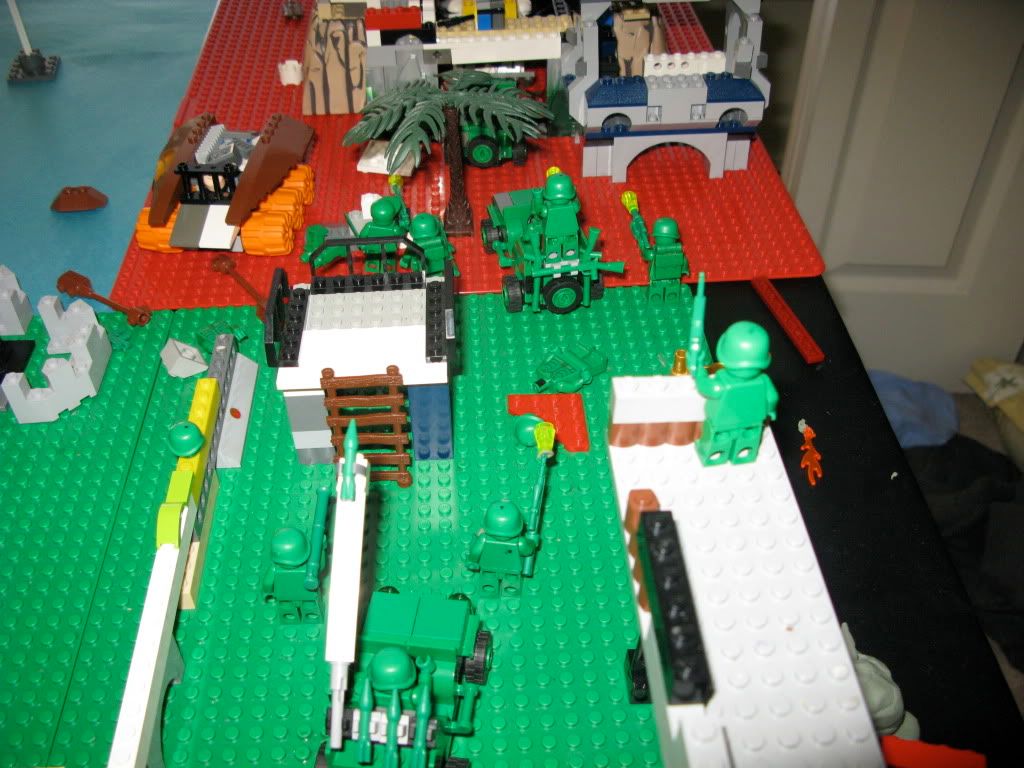 every one moves up and fires at the troops on the wall and at the car blocking the gate
A missile is also fired at the base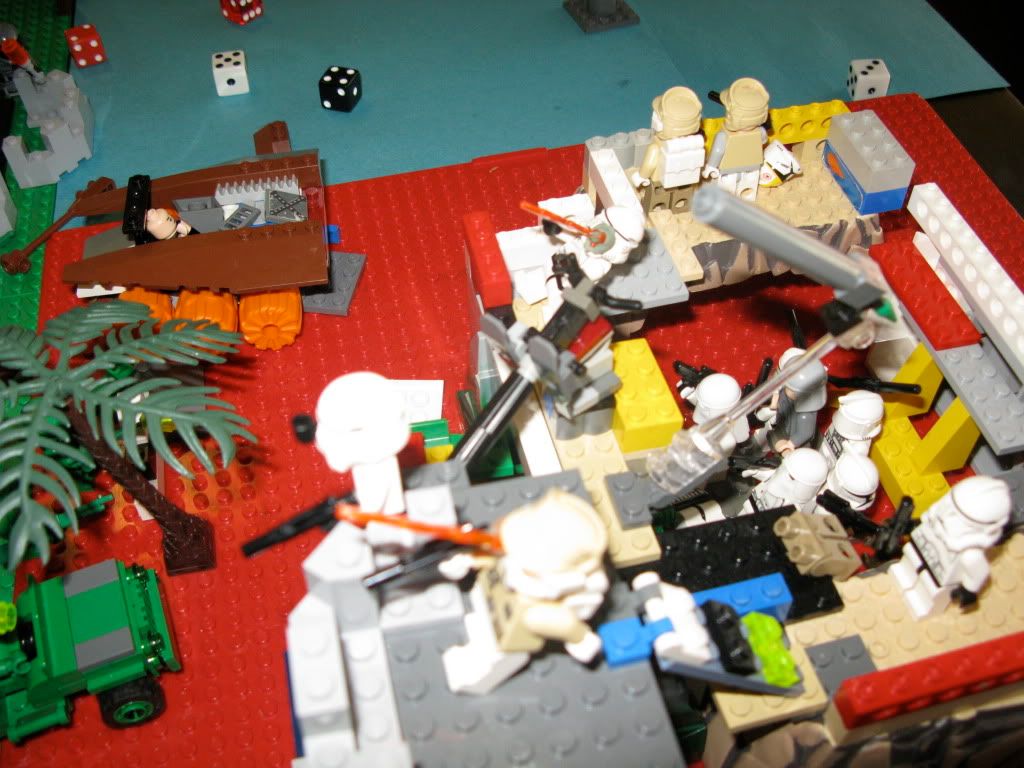 two Peaches are killed.
And the missile screeches towards the unlucky peaches.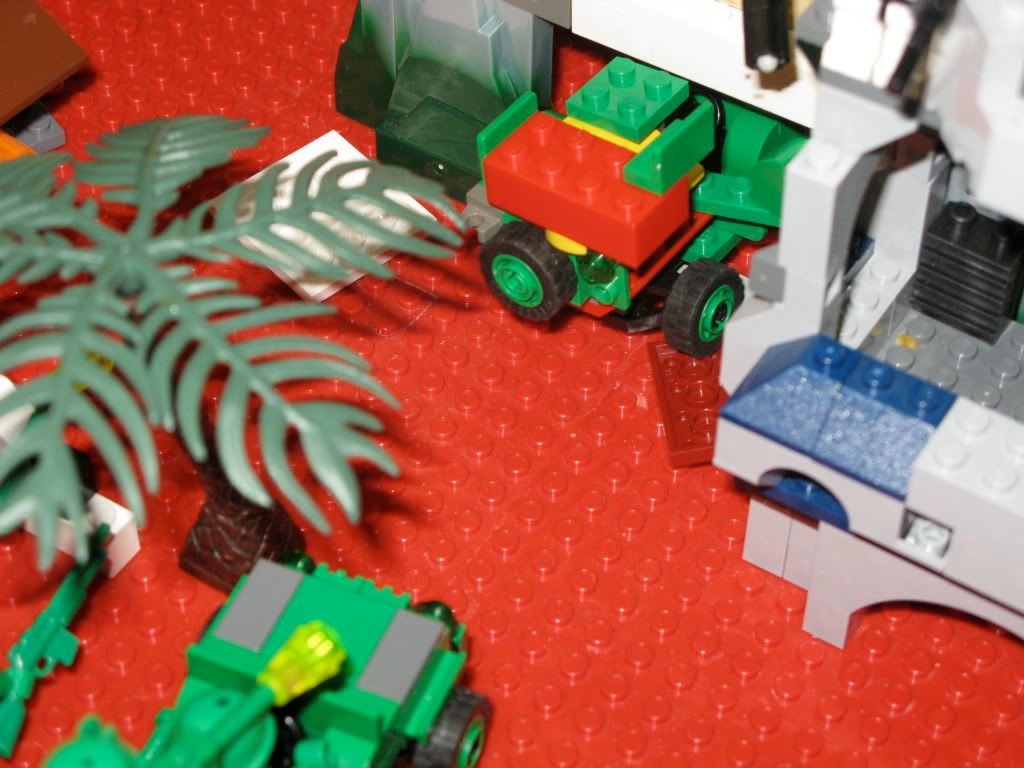 and the jeep is mostly blown up.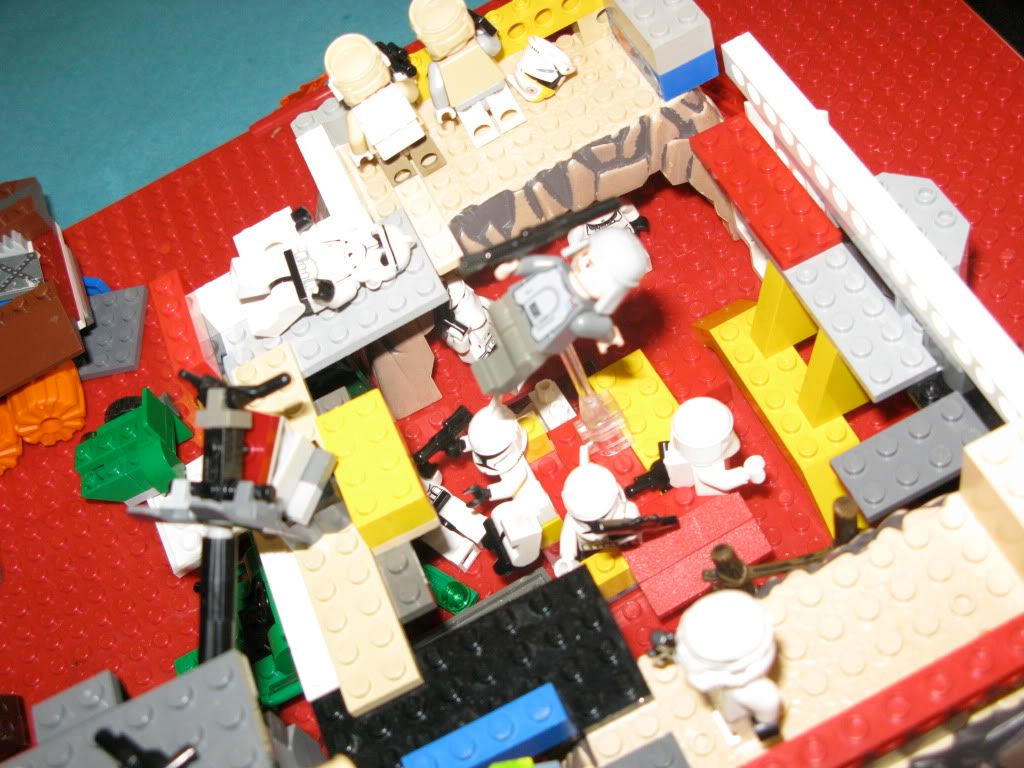 the missile hits killing 3 out of 6 clones and,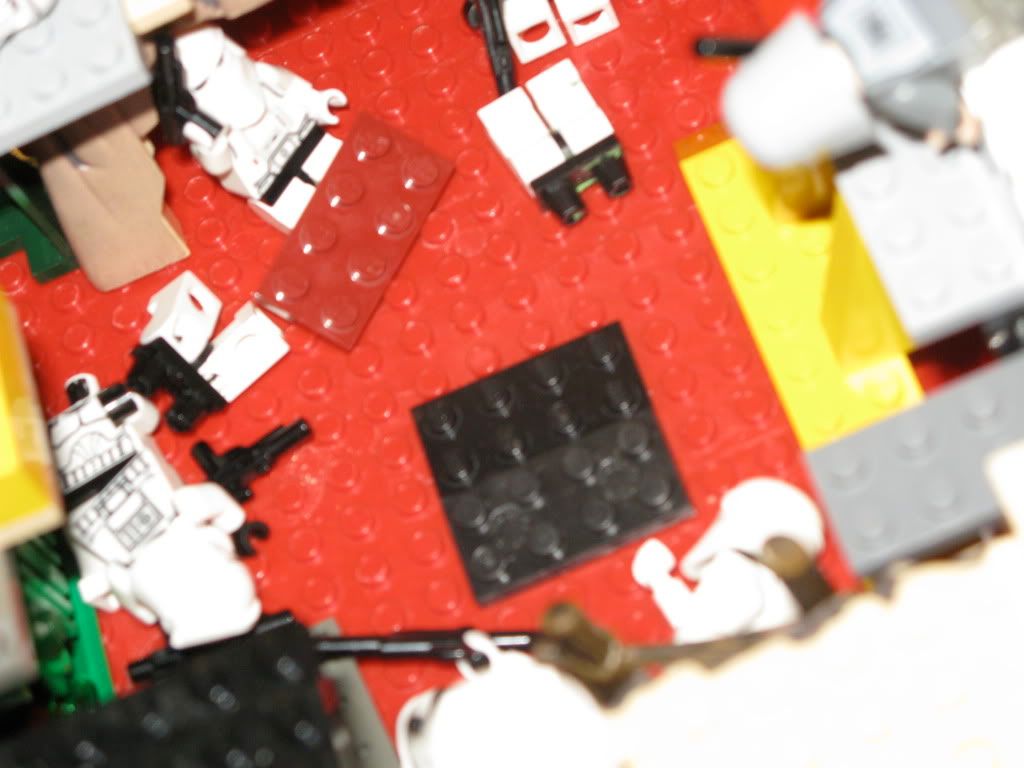 Blows up the teleporter, reviling it to be nothing more then a really fancy ladder coverer.
PEACH DOOM SQUAD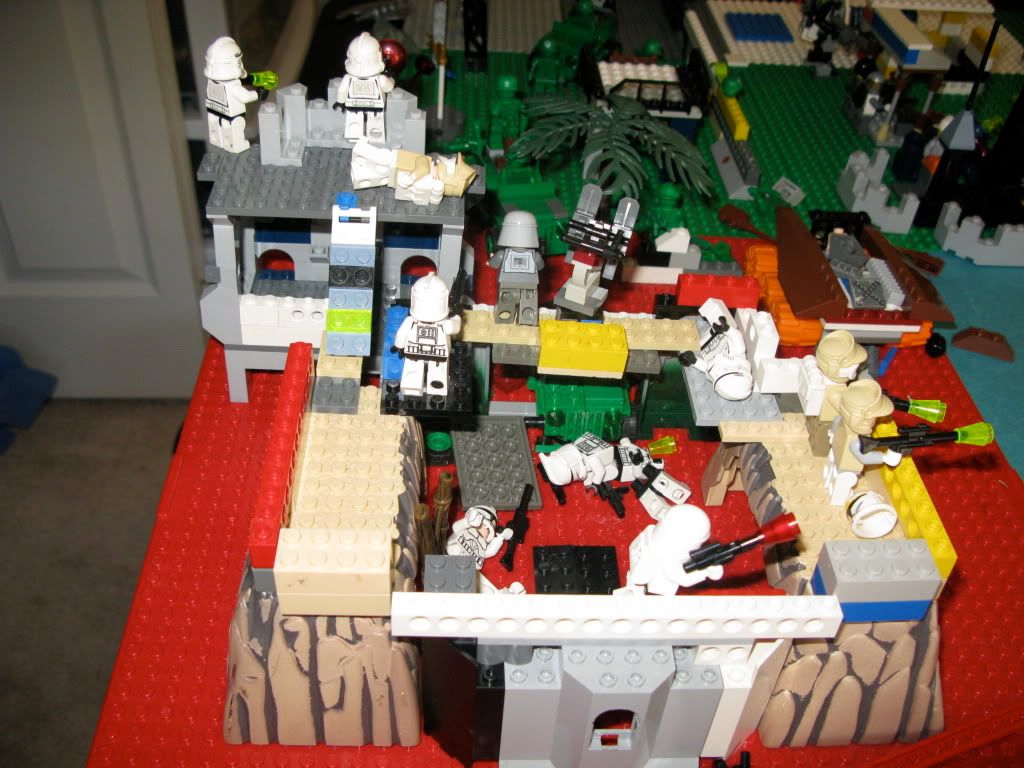 the three clones left alive after the explosion get up on the walls and fill the gaps in the ranks. the 3 on the right fire at The StarBird and the other 4 fire at the jeep and the nade' launcher.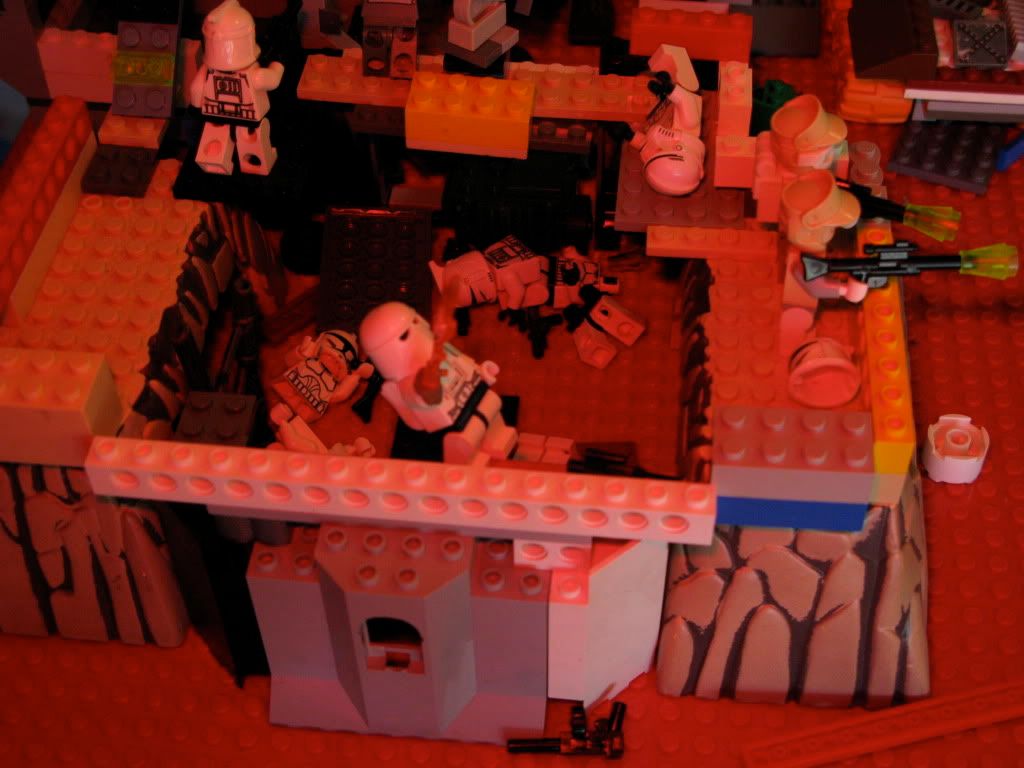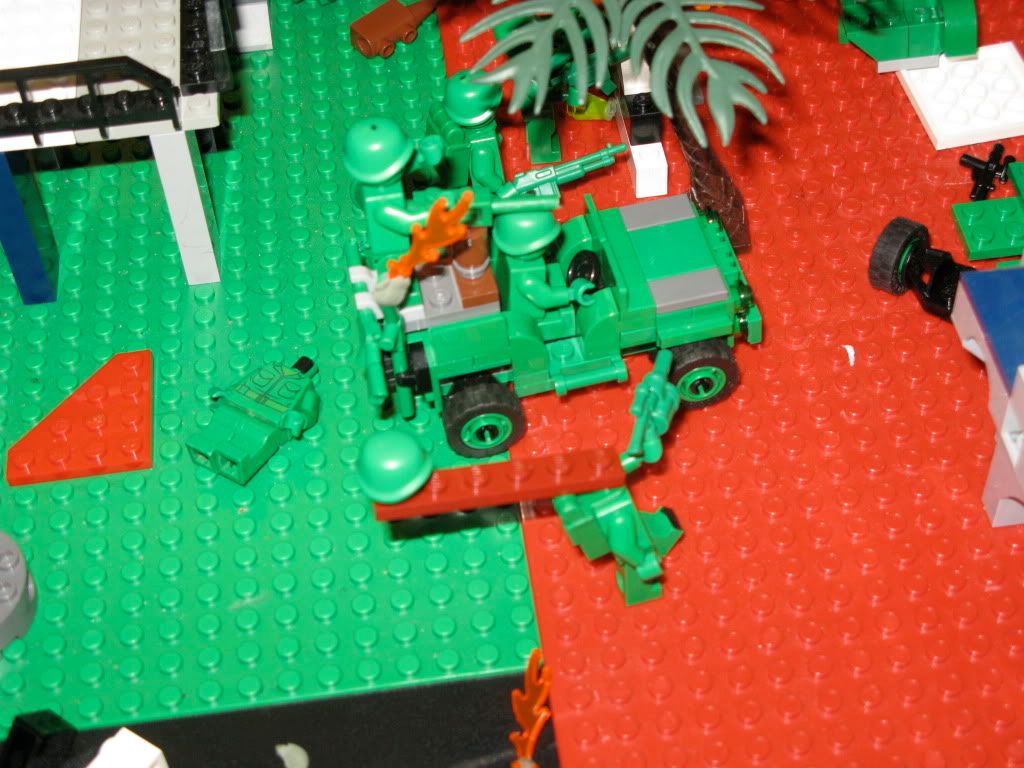 1] a clones' hand is blown of by a miss fire.
2] the StarBirds' left flasher is blown off.
3] the Grenadier's head is blown to bits by the 2 clones on the tower as the other shots miss totally.
MONSTERS UNITED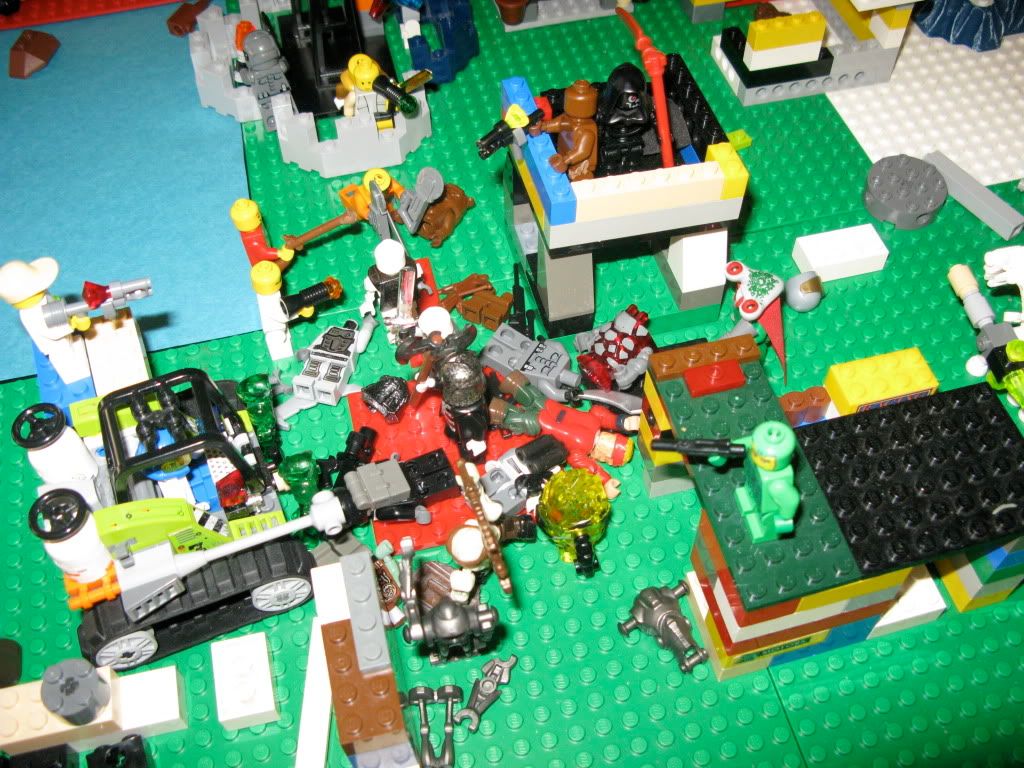 the monsters charge the tank and exposed civilians.
The Grime Reaper levitates up to the tower and summons 2 skeletons.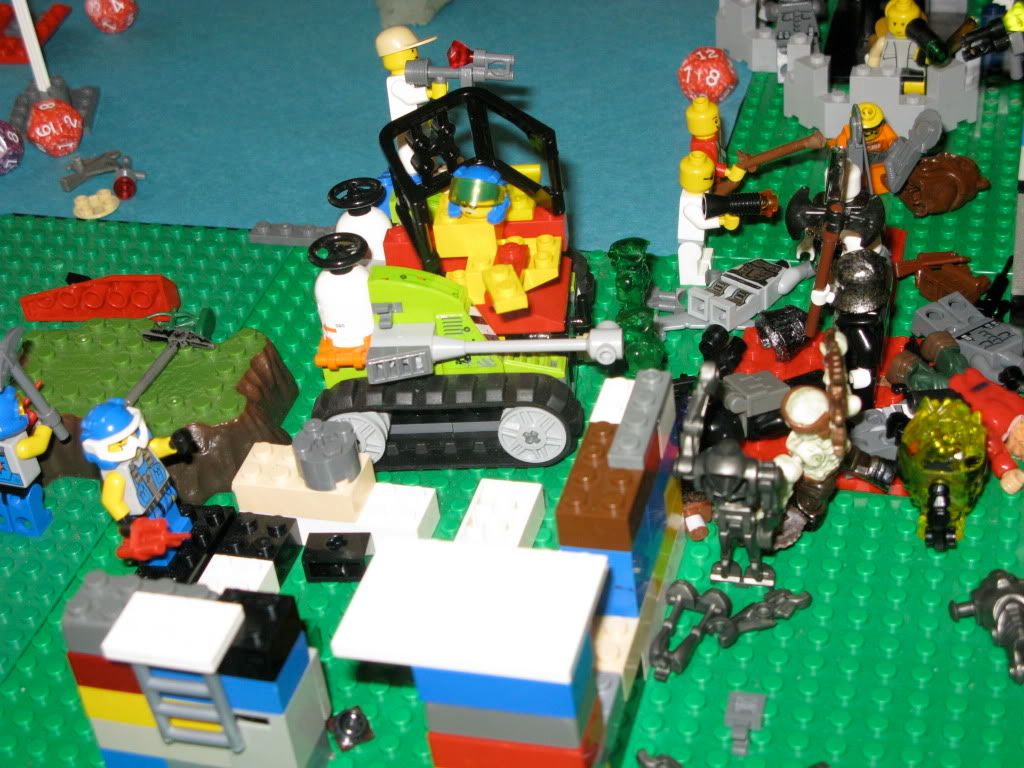 the tank's cockpit is blown up, disabling its' ability to fight and its' drivers ability to live.
a smiling skeleton rips another yellows head off, this time he got the spine too.
ROBOMAS' DOOM-ACRATS
ROBOMAS' secretary Mr. Top Hat Man steps onto the battle plane along with two skilled ninjas.'
ORDERS FOR TURN 5 ARE DUE NEXT MONDAY.