What follows are some postings from my deviantart account, in more or less chronilogical order. As such, they may so different styles and techniques, and some are better than others. I should be uploading new stuff before much longer.
BEHOLD!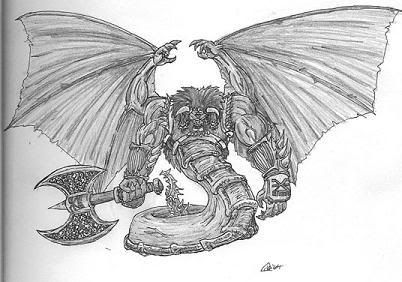 A typically junvenile and monstery drawing from a high school band trip to a jazz contest. Early concept for a model which was never made. Also note that my subject matter remains quite juvenile to this day.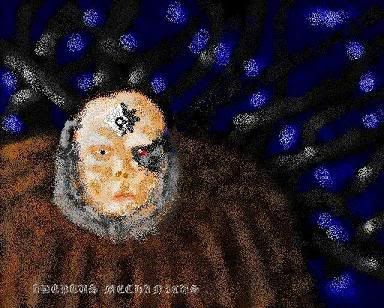 This was an attempt at a more painterly style, using MS Paint and the airbrush tool in college English. I still like the way this came out, even if it is pixelly.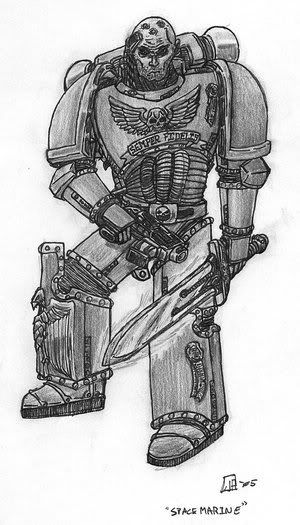 I had far too much time in the dentist's office. And despite some glaring errors in posing and anatomy, I still like this one.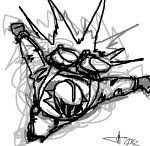 A very recent offering done at work (a call center) without the motivation to actually scan something. Another one I especially enjoy.
Find these and more here if you dare:
http://feuer-faust.deviantart.com/
Discuss!
EDIT: Between paint, deviantart, photobucket, and this site.... the sizes are being screwed up and reorganized! My deviantart is a better source for accurate sizings. Sort of. I need to resize my old pieces to be more economic. =/