http://www.brikwars.com/forums/viewtopic.php?t=4489
top thread^
TURN 5
CIVILIANS/MERCS AND COALITION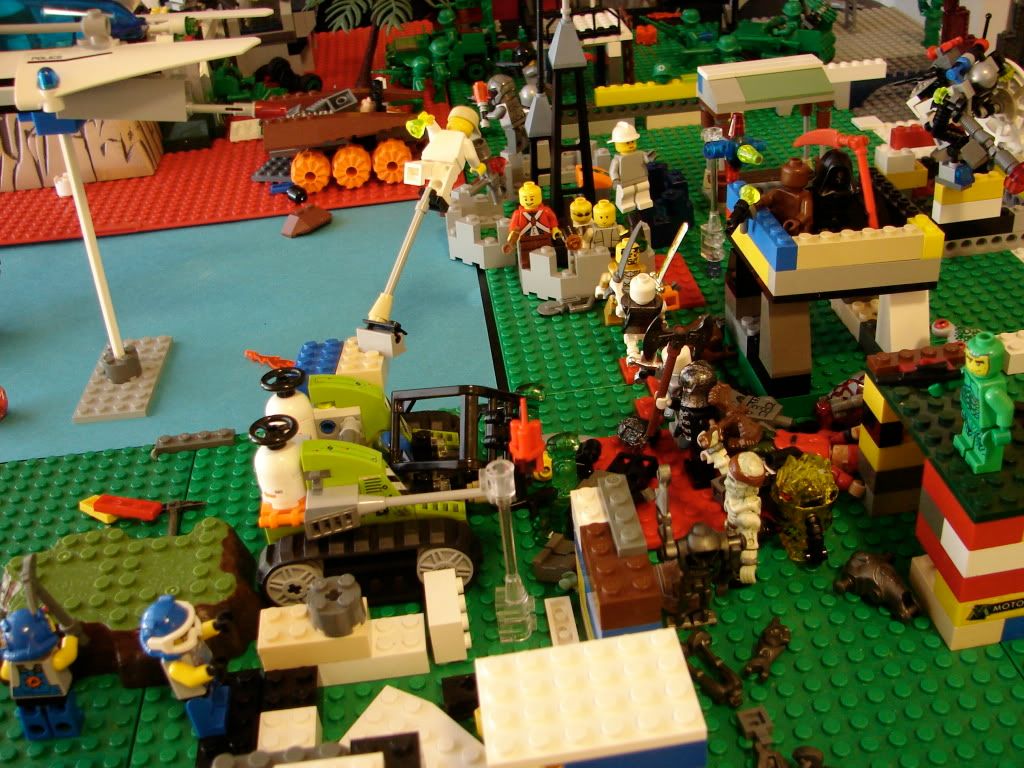 the bomb and a dynamite 3xstick is thrown and People also retreat
Cal' jumps to the comm tower as a missile is fired from the Star Bird. this does not look good...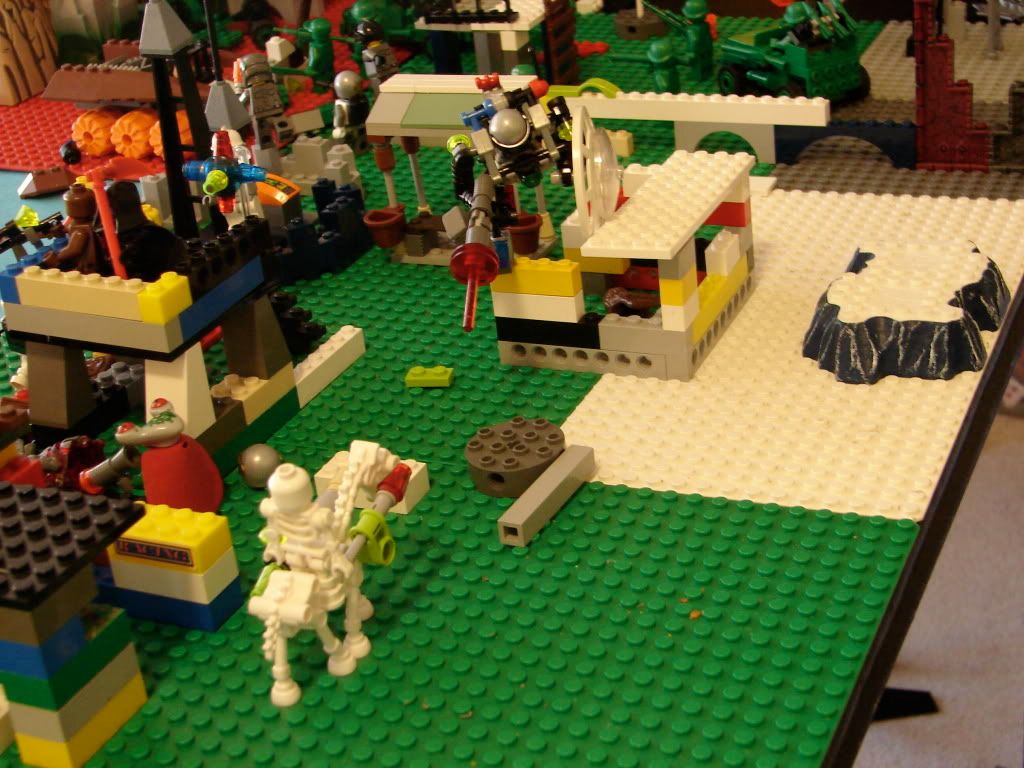 Dim shoots at the skeleton horse,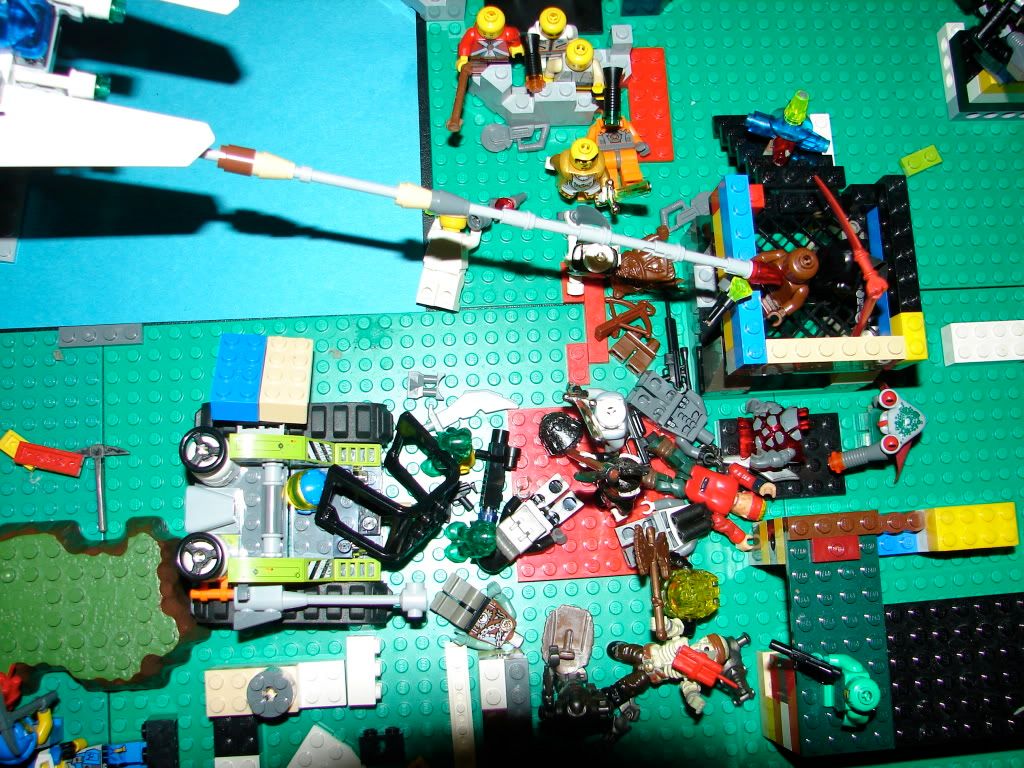 Luckily Cal' evades the missile which is about to shove itself up the brown guys nostrils and the dynamite 3xstick close-lines a nega-skeleton.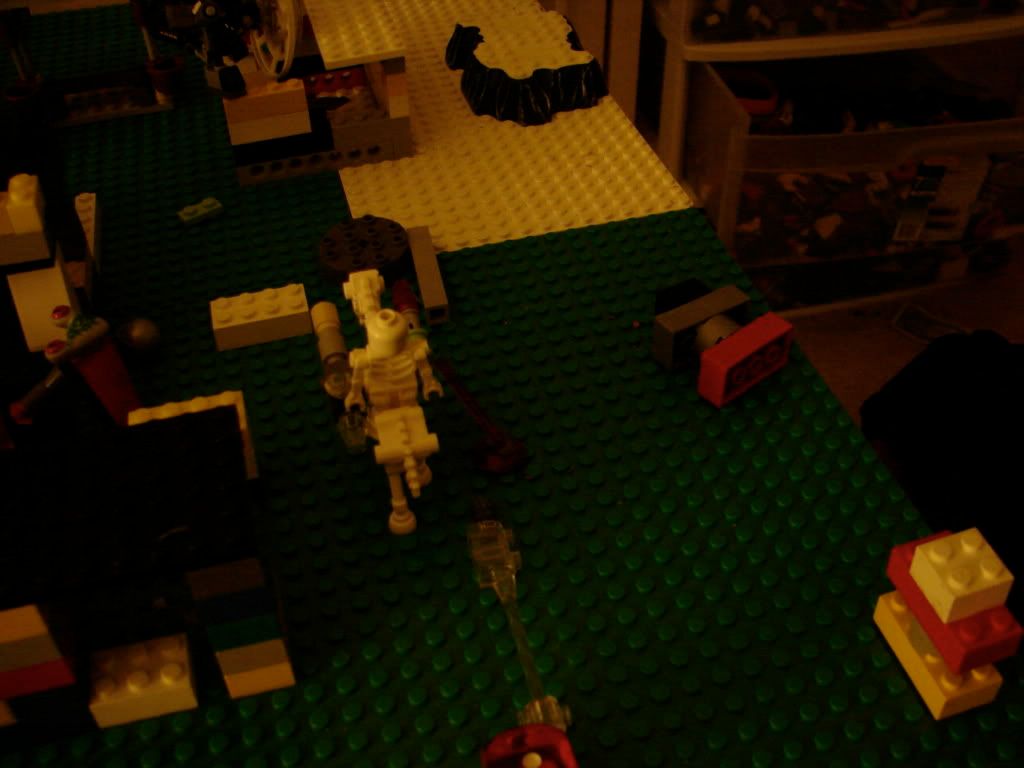 unluckily, Dim misses the horse completely. [sorry for the crappy pic.]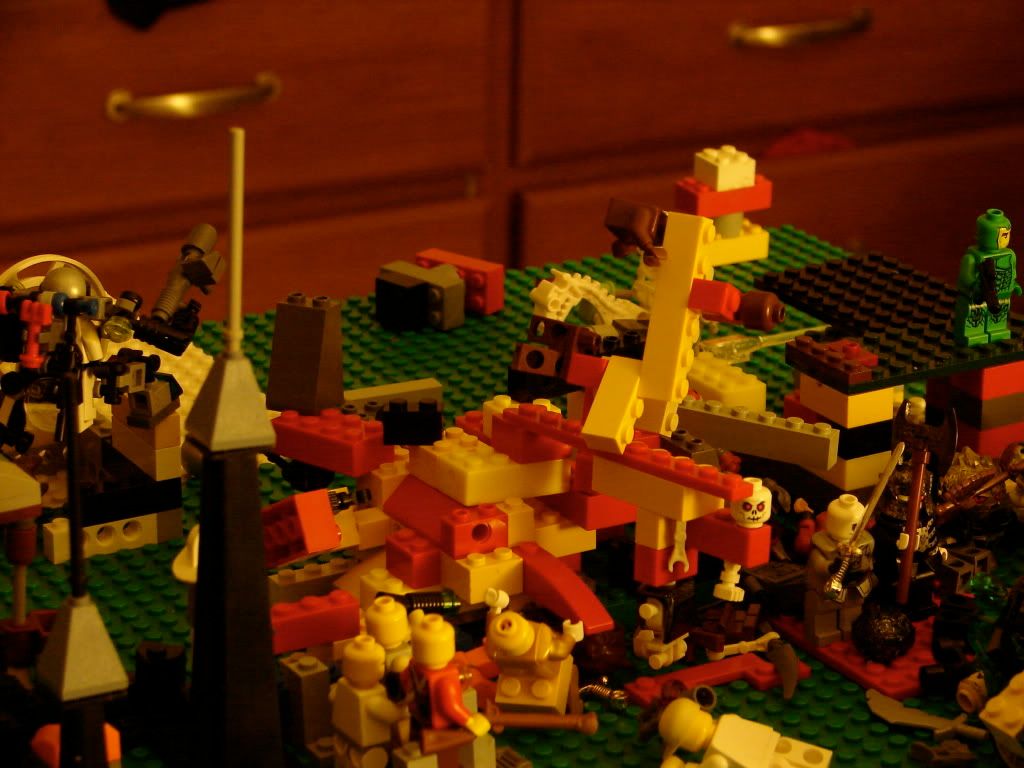 KABOOOOOM! BAM!
the bomb and the missile explode and vaporize the tower along with it's occupants and 2 more unlucky combatants. [one civ and another skeleton] and the 3xstick of dynamite blows the nega-skeleton to smithereens.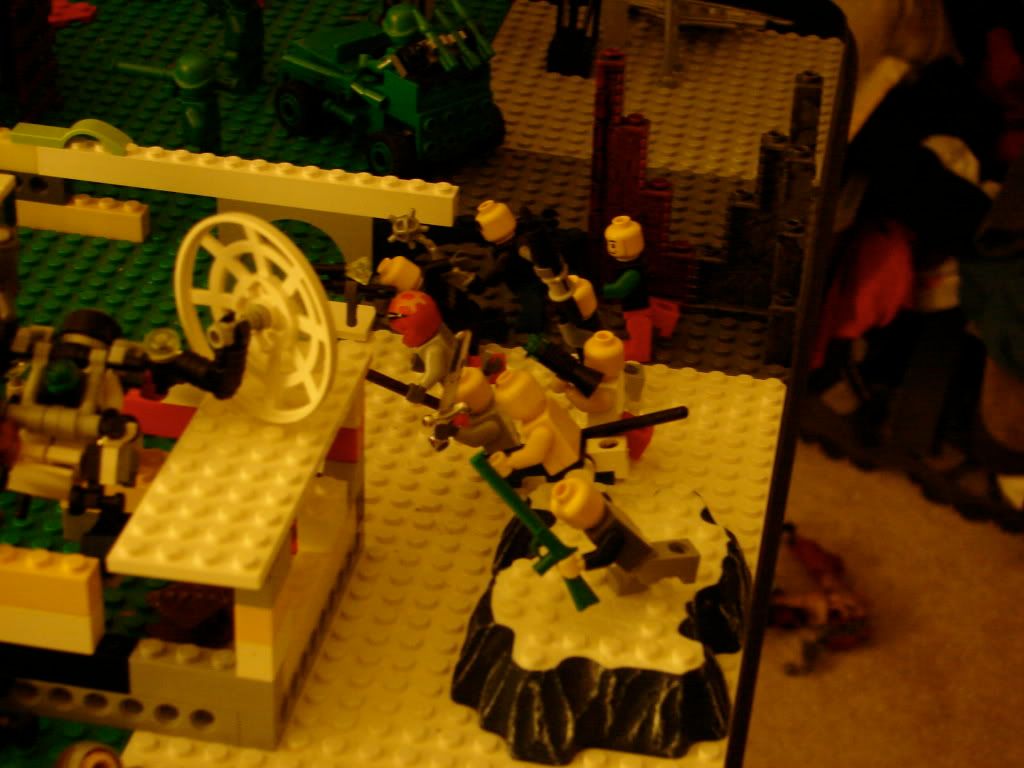 a omanis rumbling shakes the ground as 9 terrified civilians run onto the filed.
ROBAMMAS INTERSTELLAR DOOMOCRATES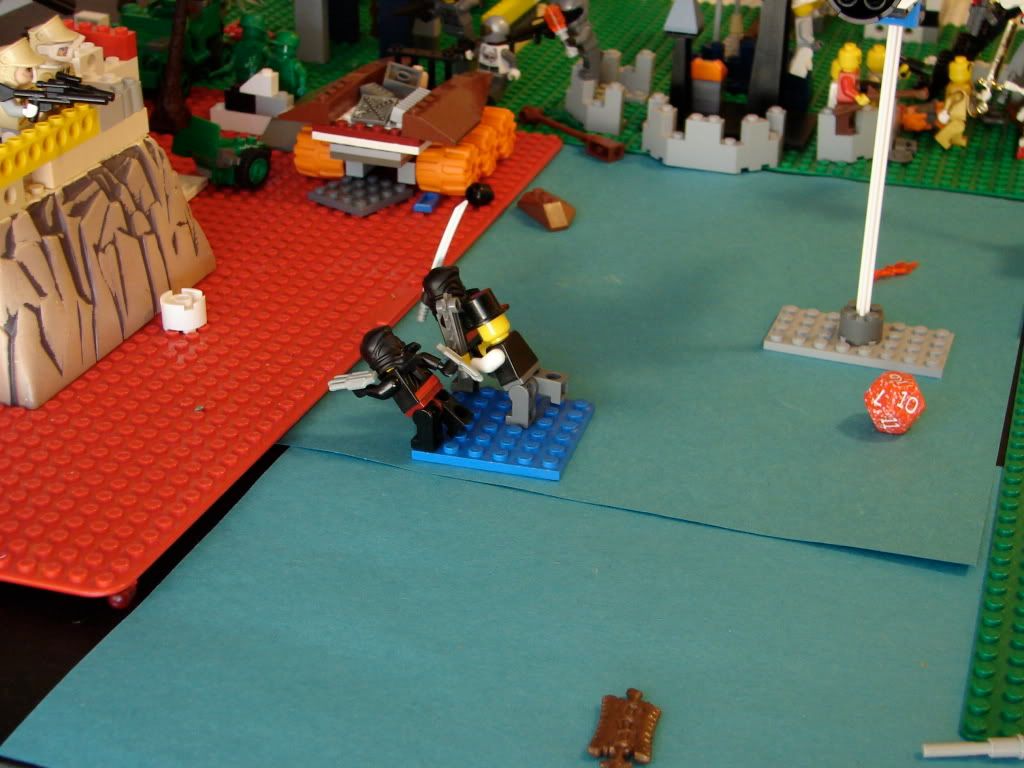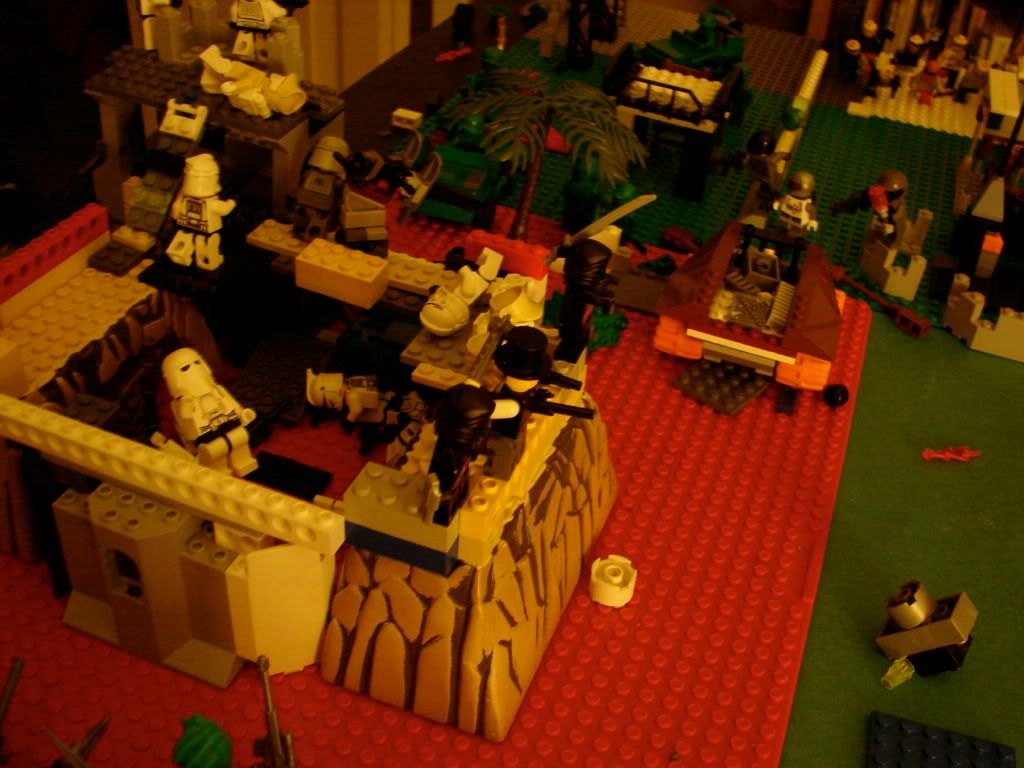 Mr. T.H.M and his ninjas run across the water . they then jump up on the wall and roll for stealth, they all succeed and are invisible.
GREEN RANGERS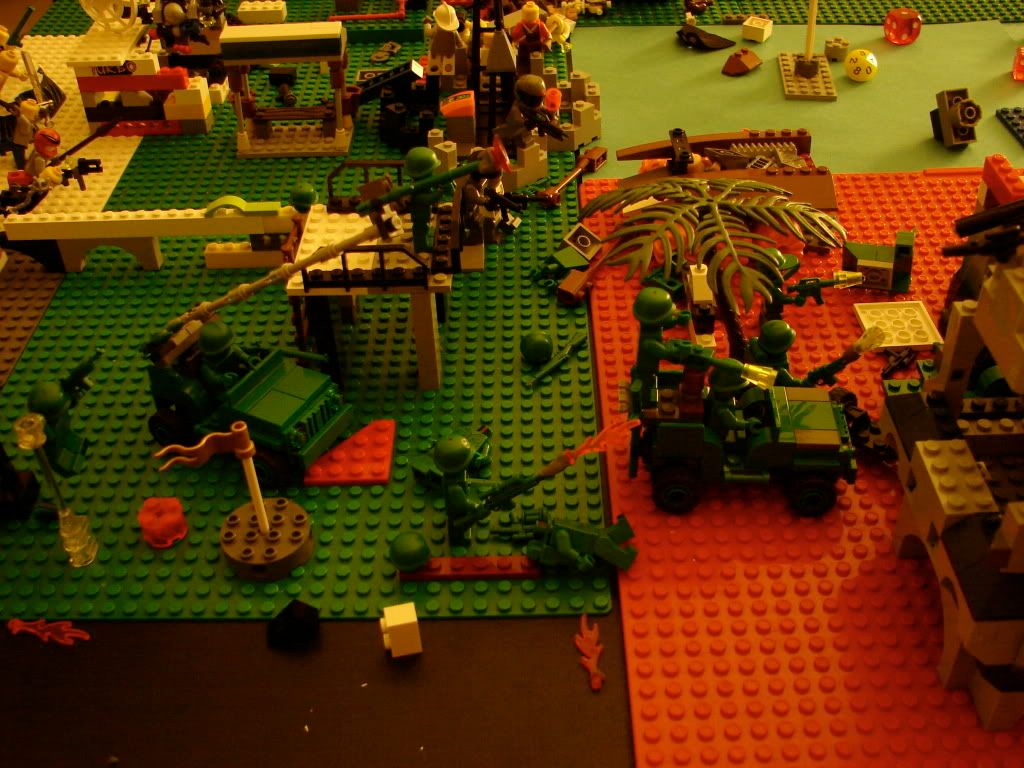 every one moves up and fires at the wall;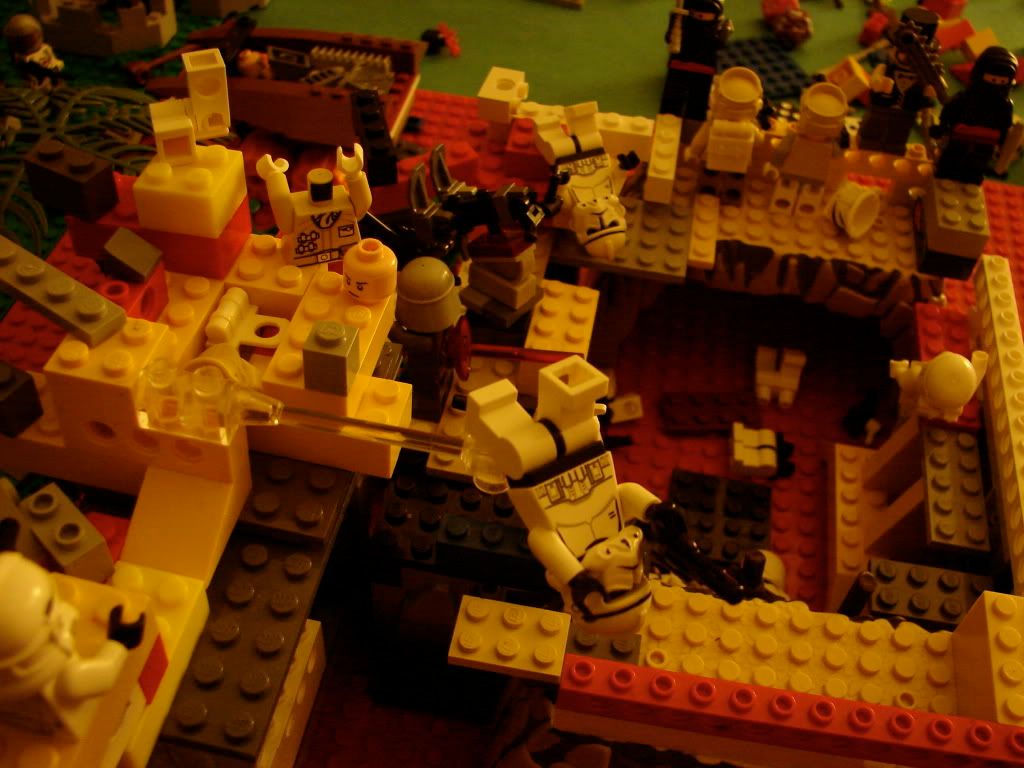 and They succeed in killing 4 troopers and sending another flying.
PEACH DOOM SQUAD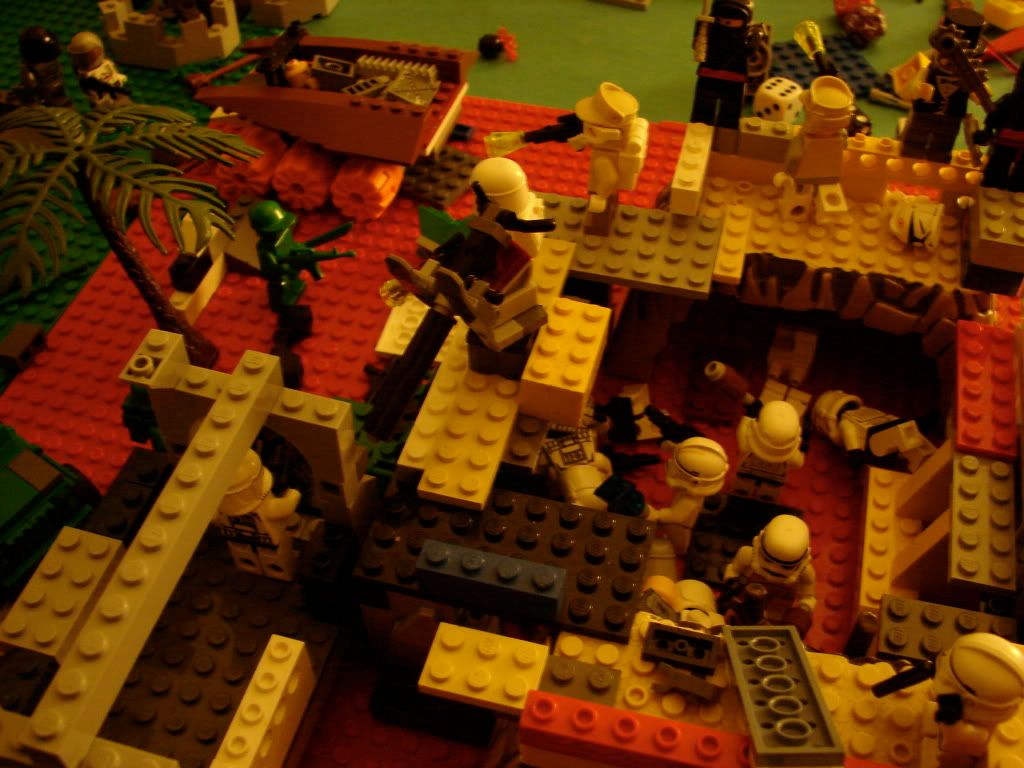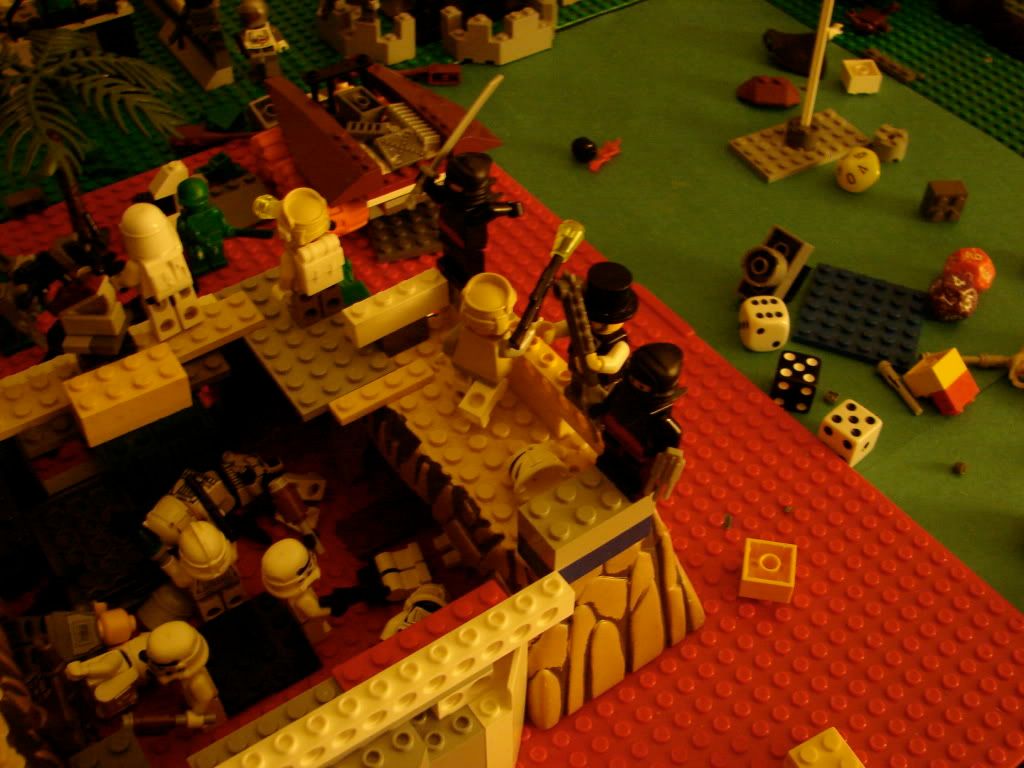 3 more troopers climb up, out of the hole as the others race to the battlements in hope to kill the greenians.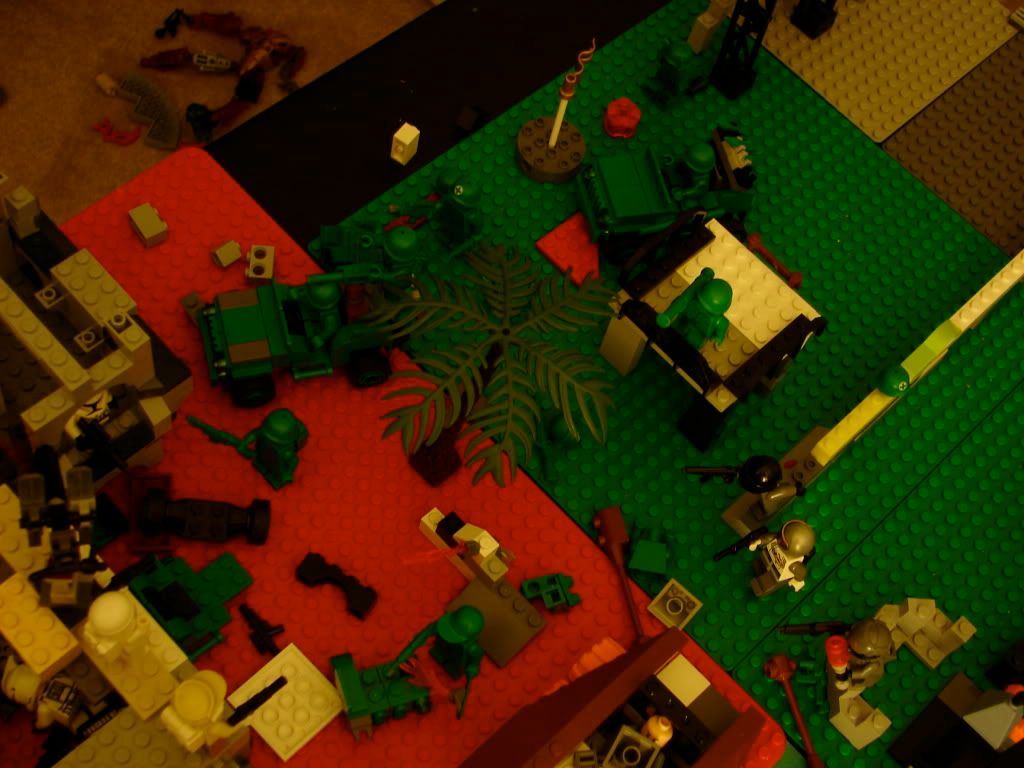 all of the shots miss. [not pictured: a shot bouncing off the hull of the star bird.
MONSTERS UNITED
The rumble increases to a terrifying quake.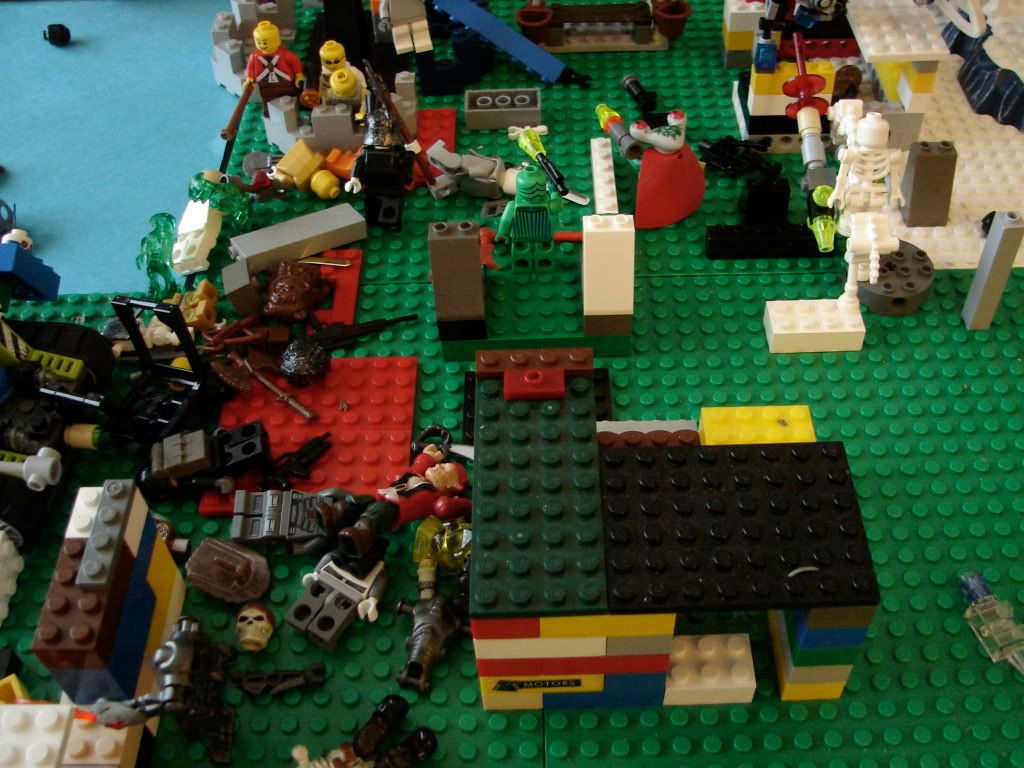 seemingly unaffected the monsters press their attack on the comm towers.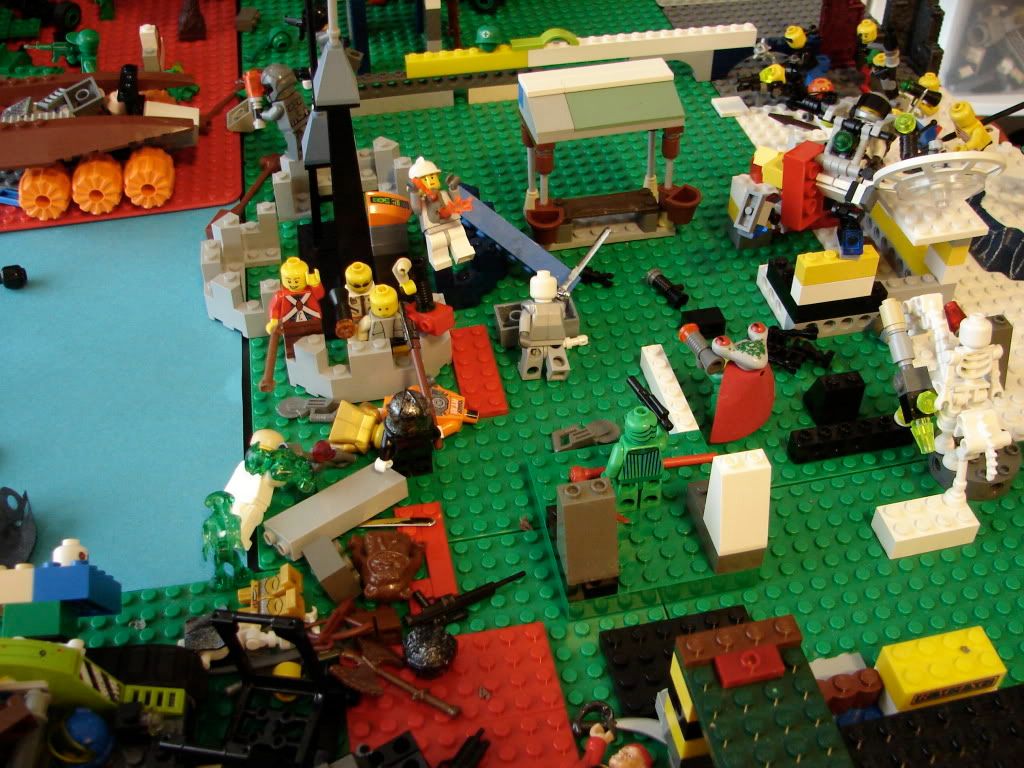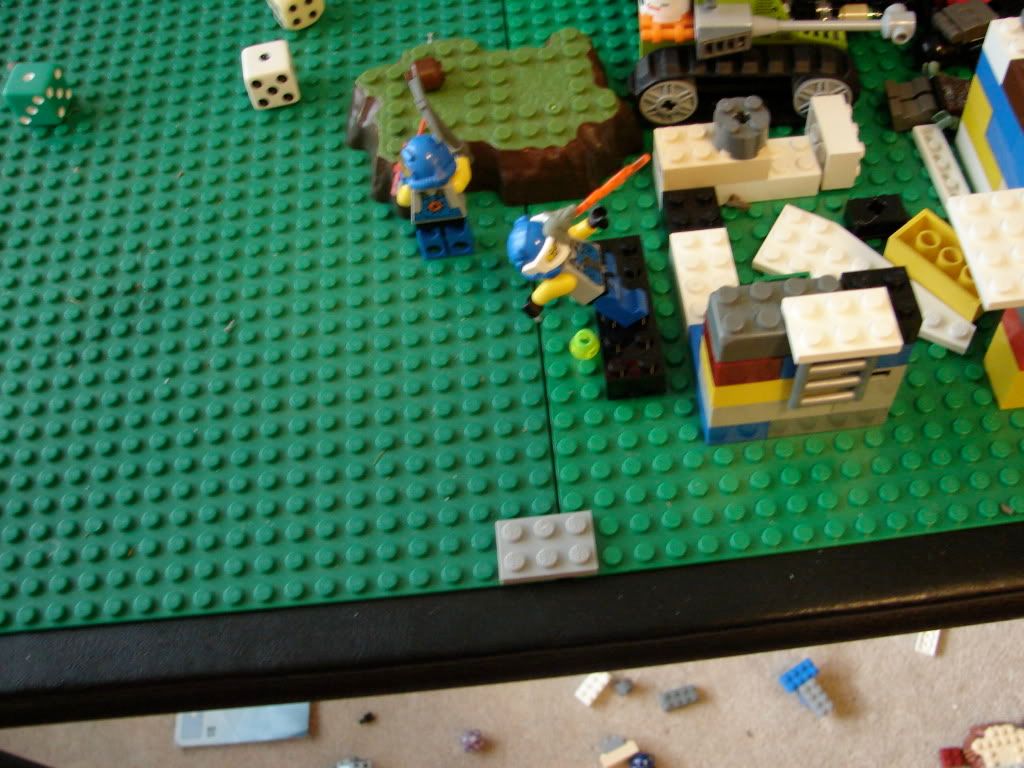 and kill 2 of the civilians and one merc.
and the aliens loom menacingly over Cal'.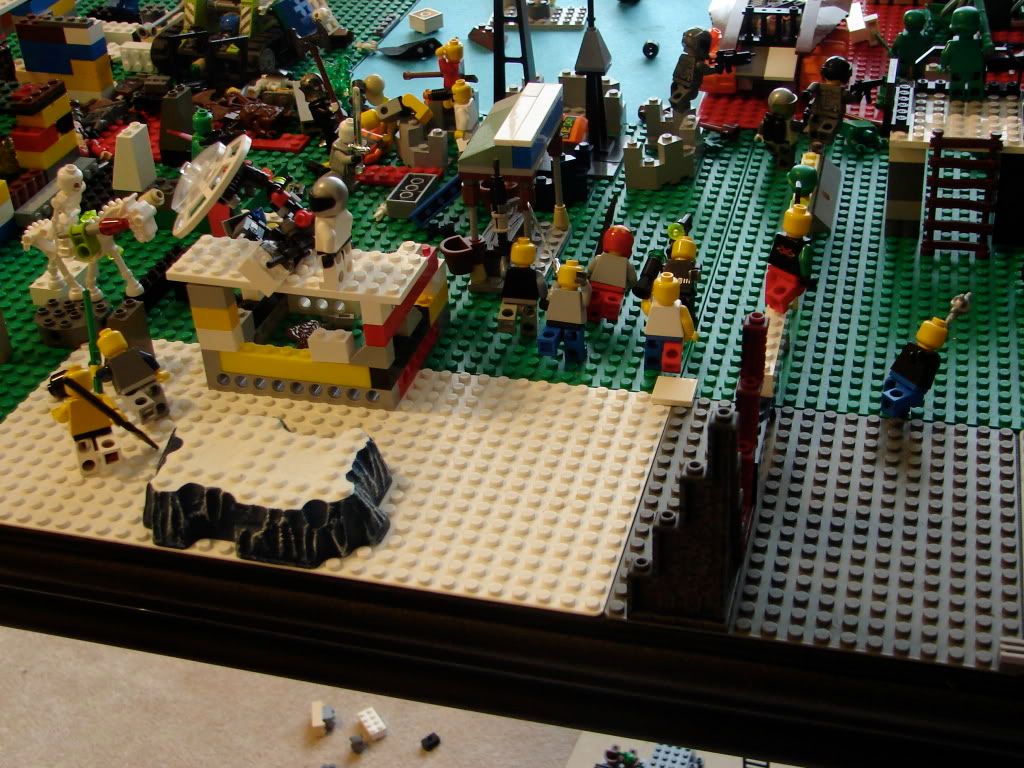 the rumbling increases and the new civilians scatter.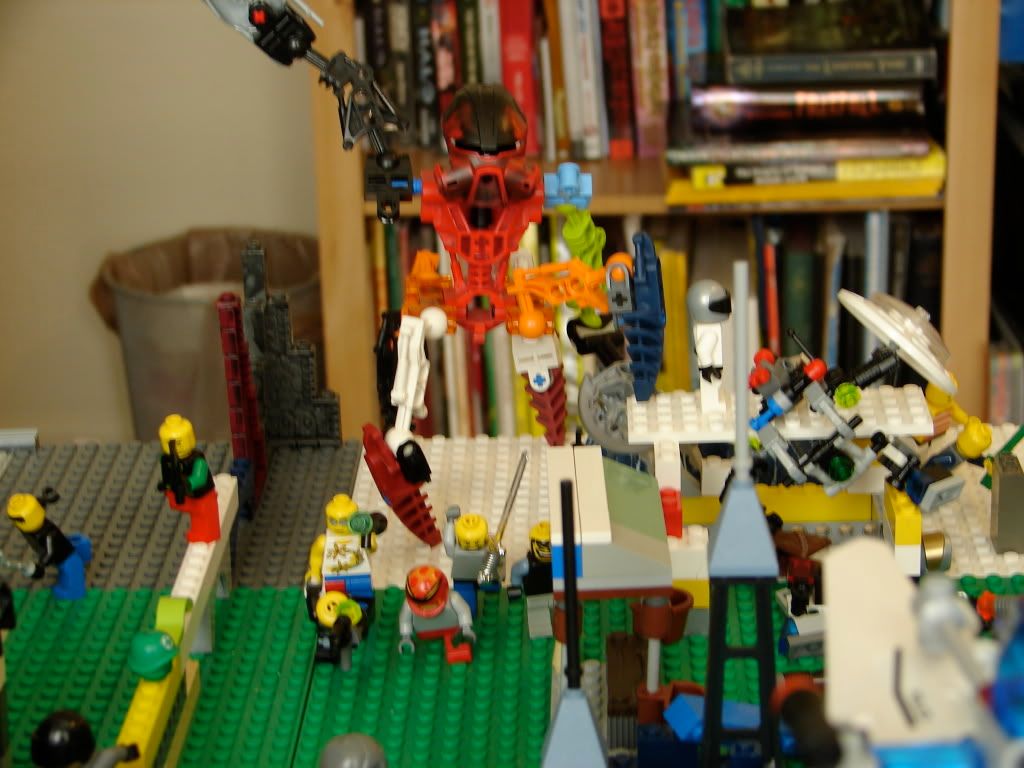 WRYYYYYYYYYYYYYYYYYYYYY!
with a mighty battle call a bionic spyder monster charges onto the field!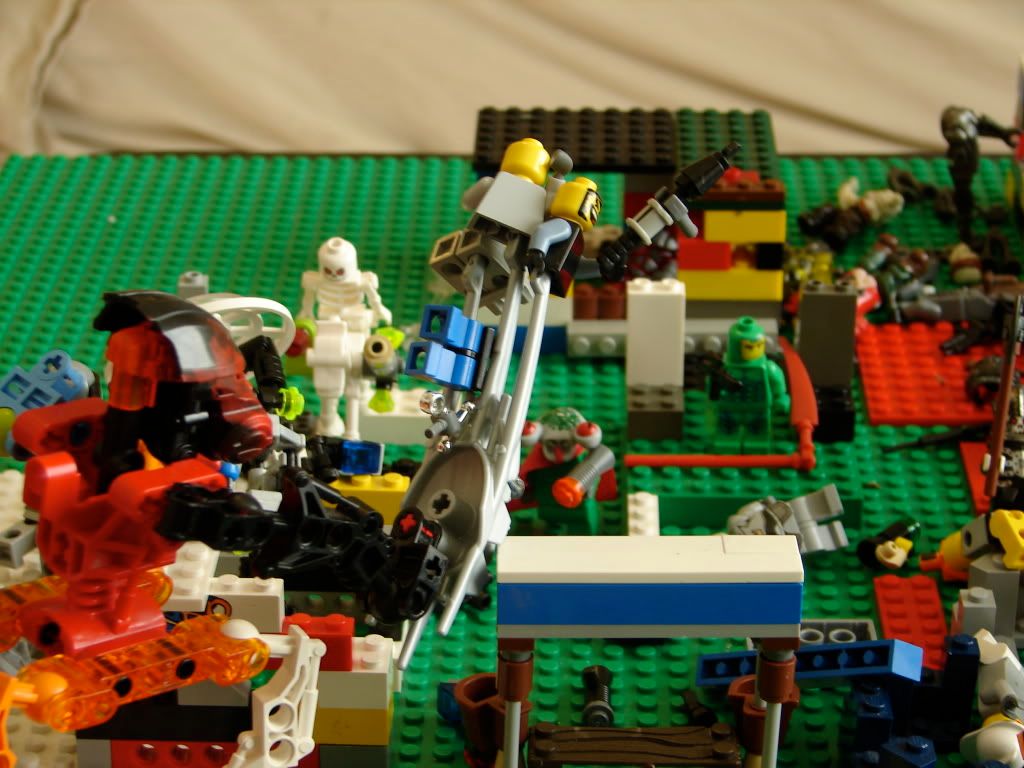 and promptly skewers 2 of the fleeing civilians.
END TURN!
REMAINING PEOPLE:
Coalition: 4 + Dim and the StarBird
Civs/Mercs:11 + Cal'.
R.I.D: 2 ninjas and mr. top hat man
G.R: 7 + sergeant and 2 jeeps
P.D.S: 8 [5-10 in the bunker]
M.U 6 a skeleton horse and 1 bionic monster.
ORDERS! GIVE ME THEM BY THURSDAY! OR NOTIFY ME IF THIS IS NOT POSSIBLE!