TOP thread:
http://www.brikwars.com/forums/viewtopic.php?t=4489
Turn SIX!!
Please note! i did not take a picture of every thing, so anything in brackets is most likely a un-pictured thing.

COALITION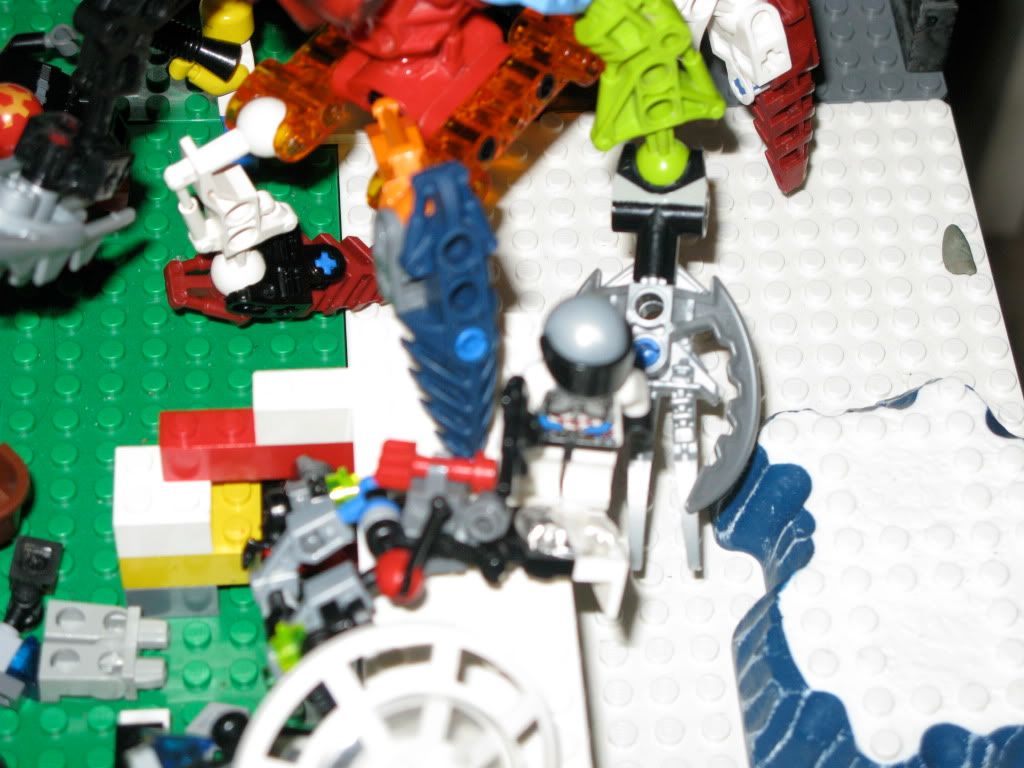 Dim grabs his' SSMG and hides in a house.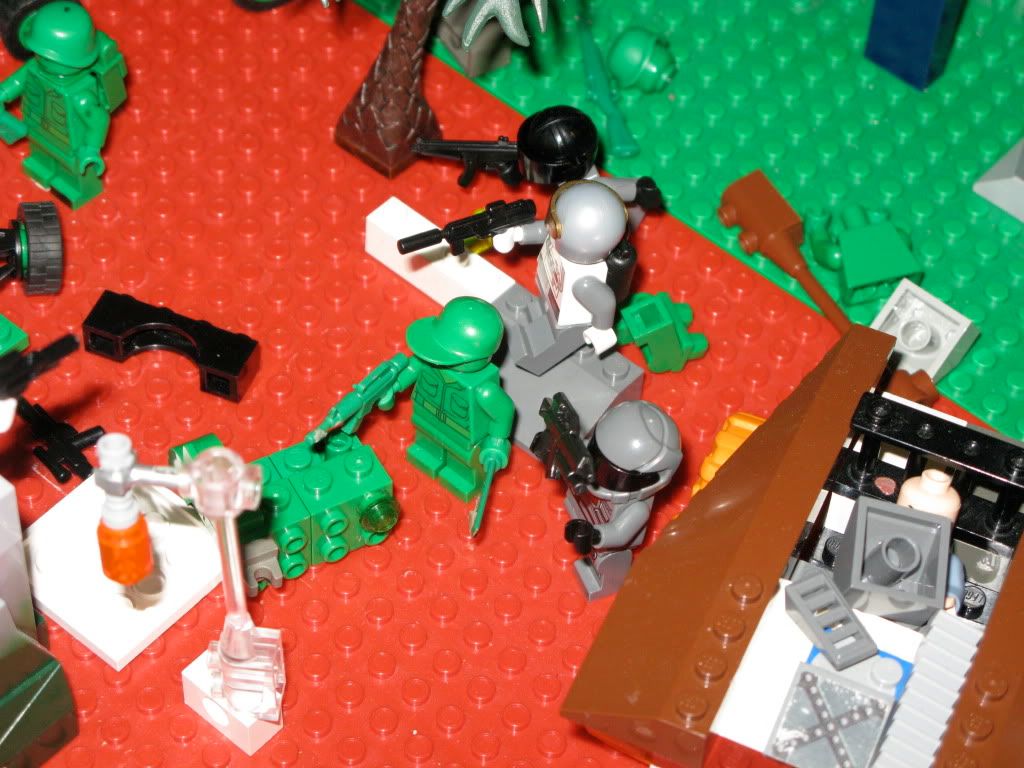 the two troopers who up to this point have done next to nothing, charge the fort firing [no effects to lazy.] The heavy comes with and chucks a nade'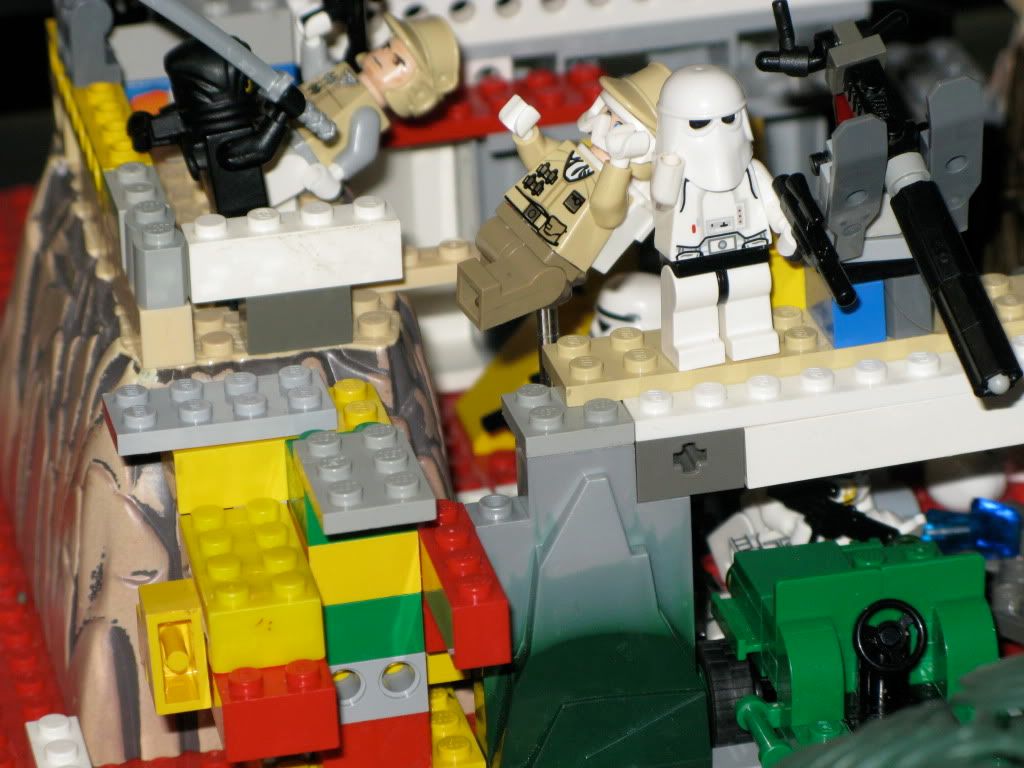 The shots miss but the nade blows the peach ski high and... she falls down the ladder hole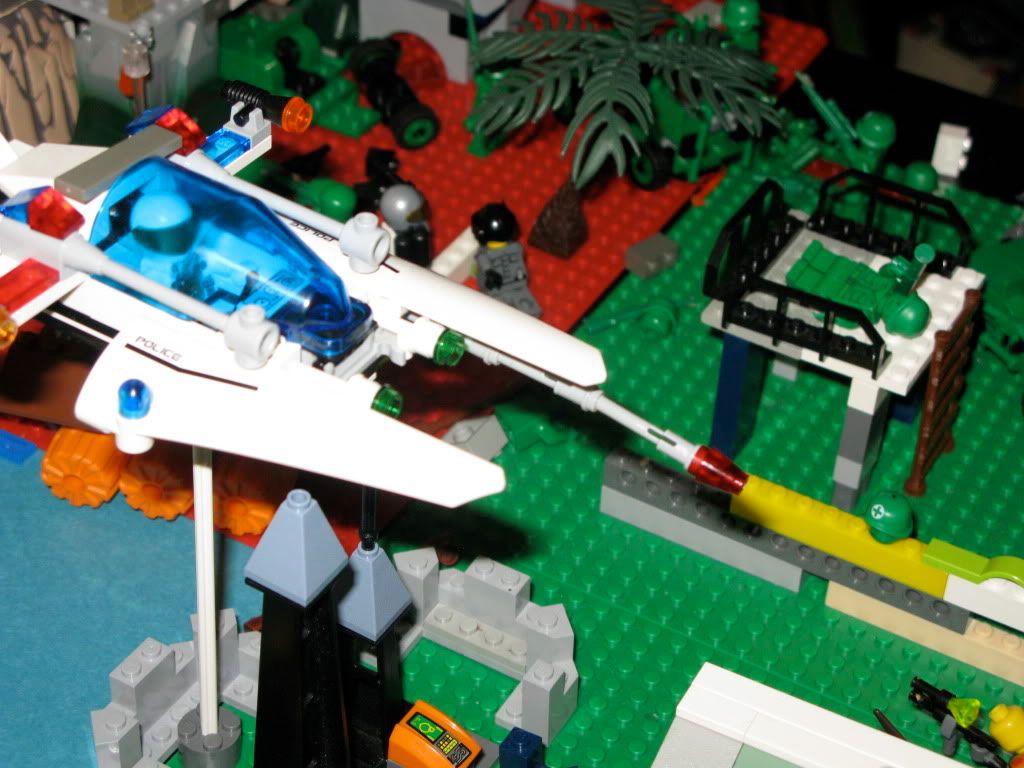 The star bird fires a missile [that misses]
CIVES/MERCS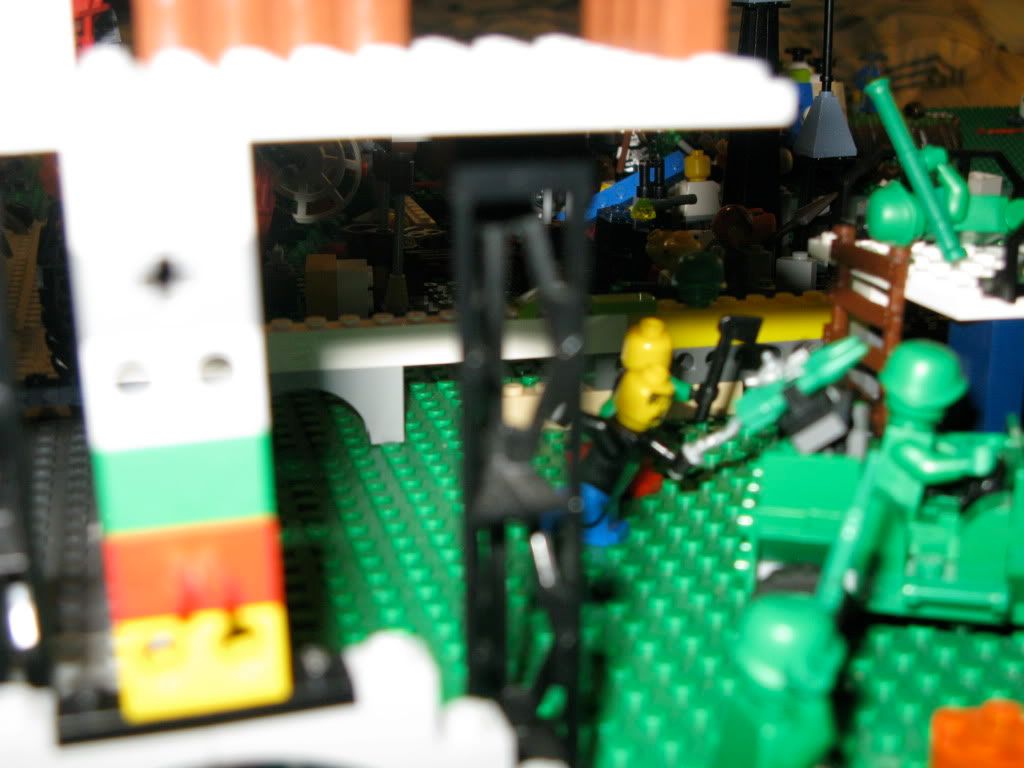 the two guys near the G.R run away more and the guys in the middle [except one who stays back to shoot.] run as well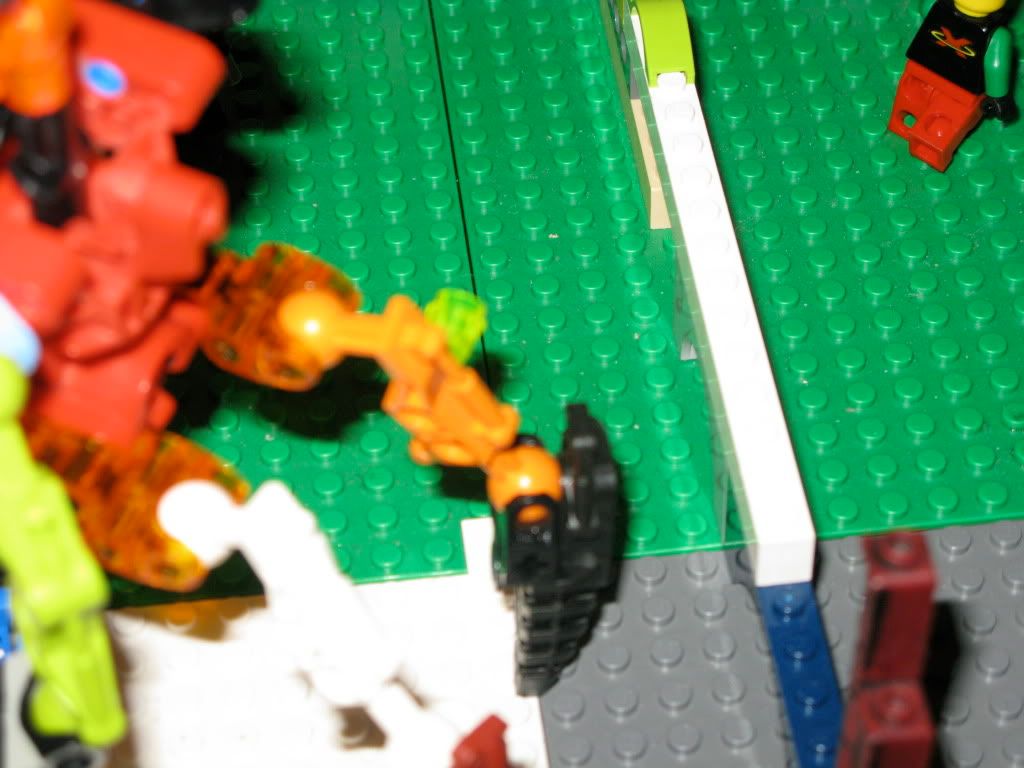 the shot glances off.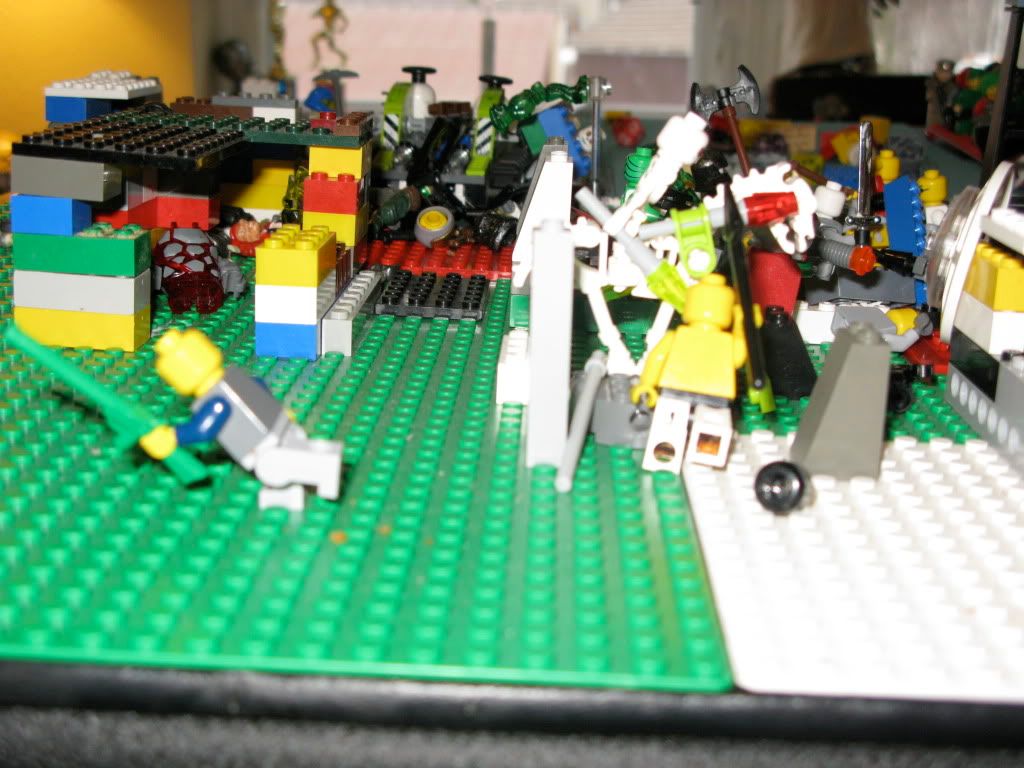 rifle guy runs while spear man has a bone to pick...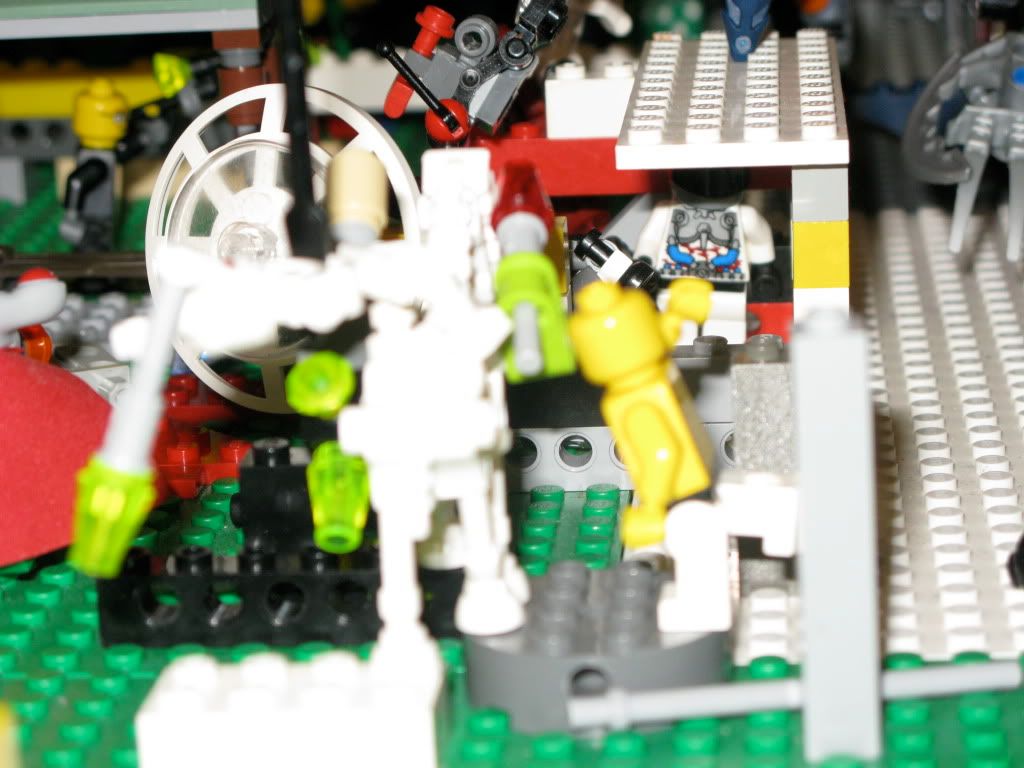 and pick it he does.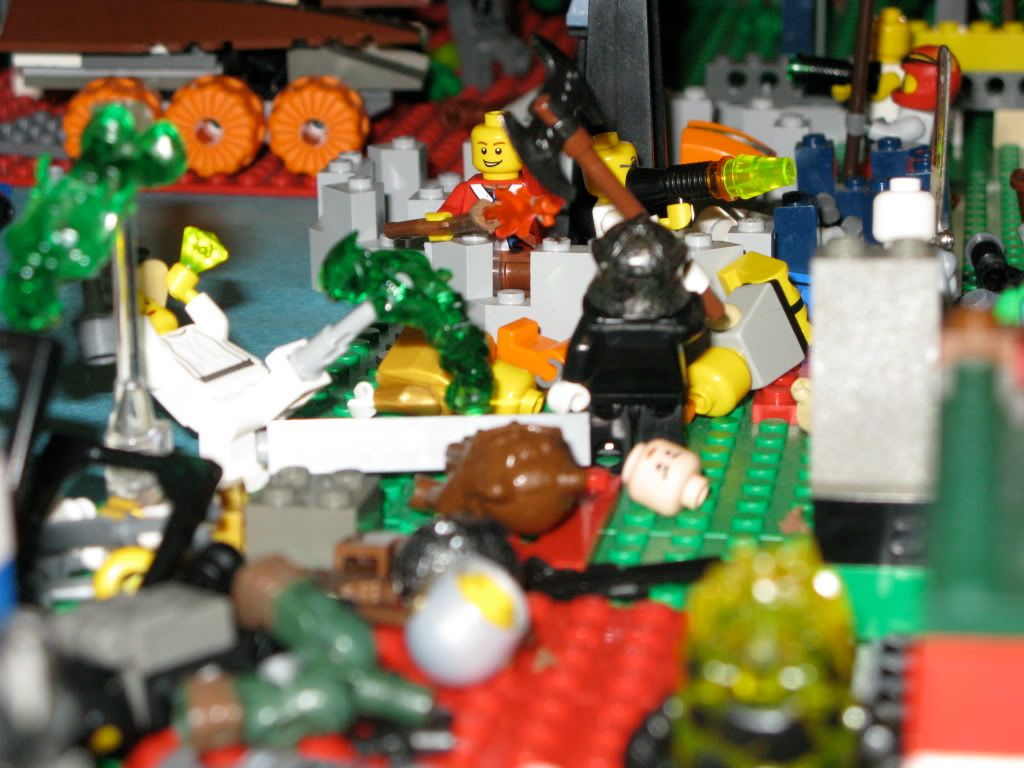 Cal' kicks the two green glowers away as the comm defenders fire. [they fail to kill anything.]
R.I.D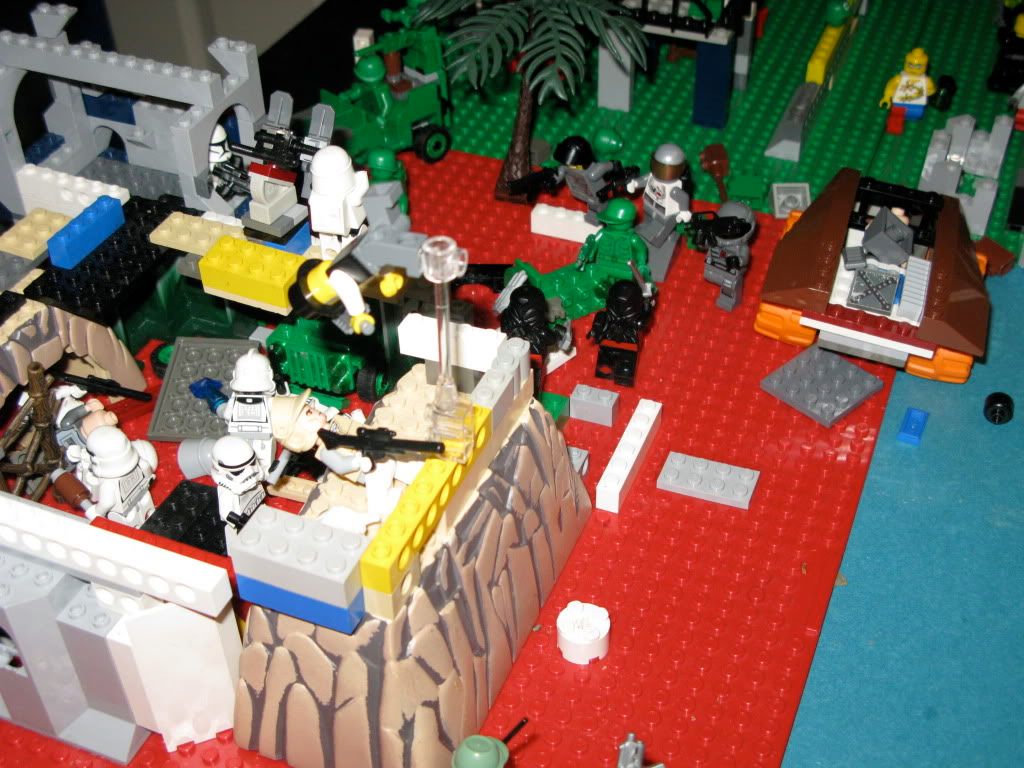 Mr. Top hat man leaps towards the ladder hole as his ninja escorts attack the G.R leader and the Coalition heavy.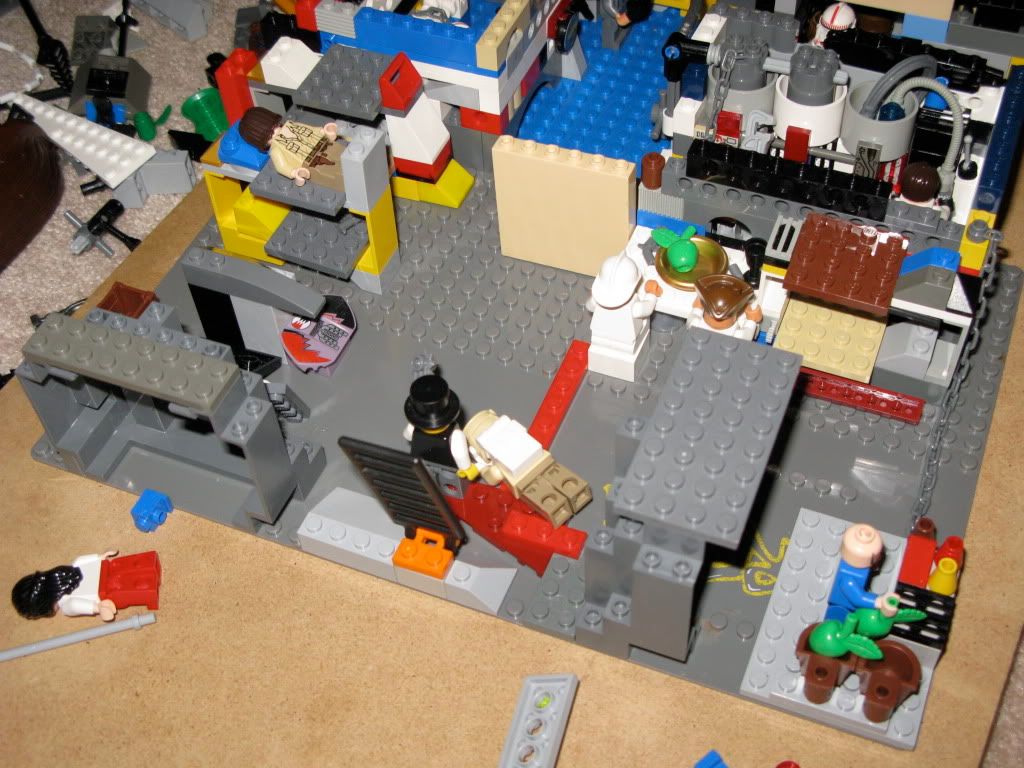 Mr. THM lands next to the corpse of the unfortunate peach. and walks twordes the LAB.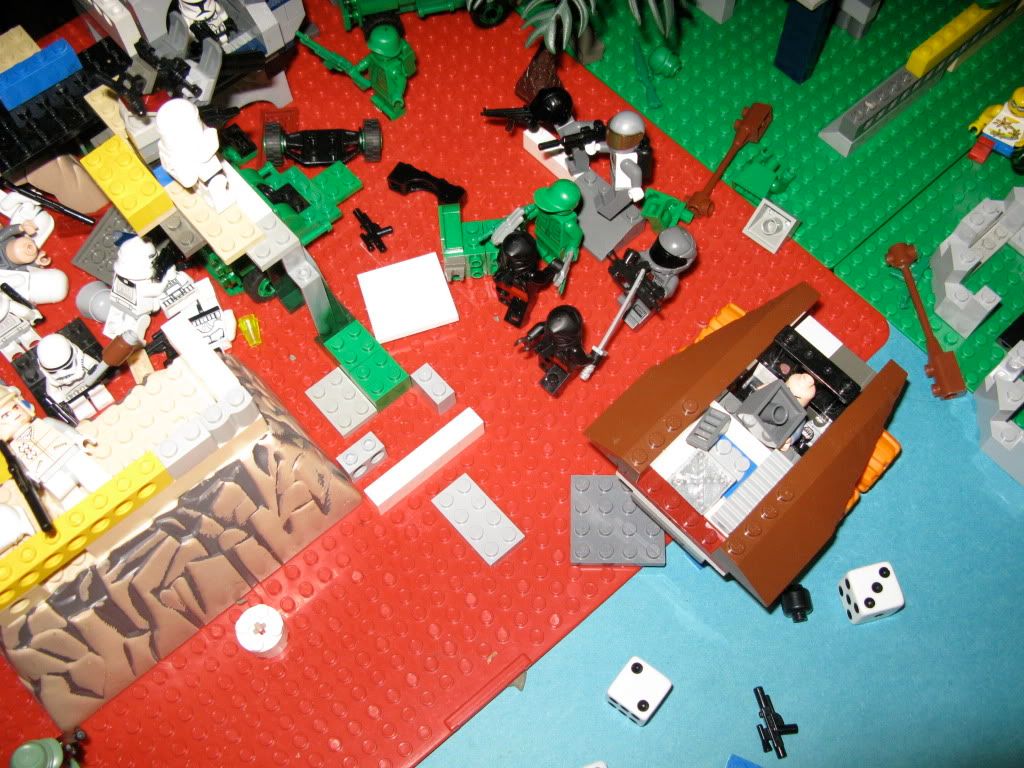 and the ninjas are parried.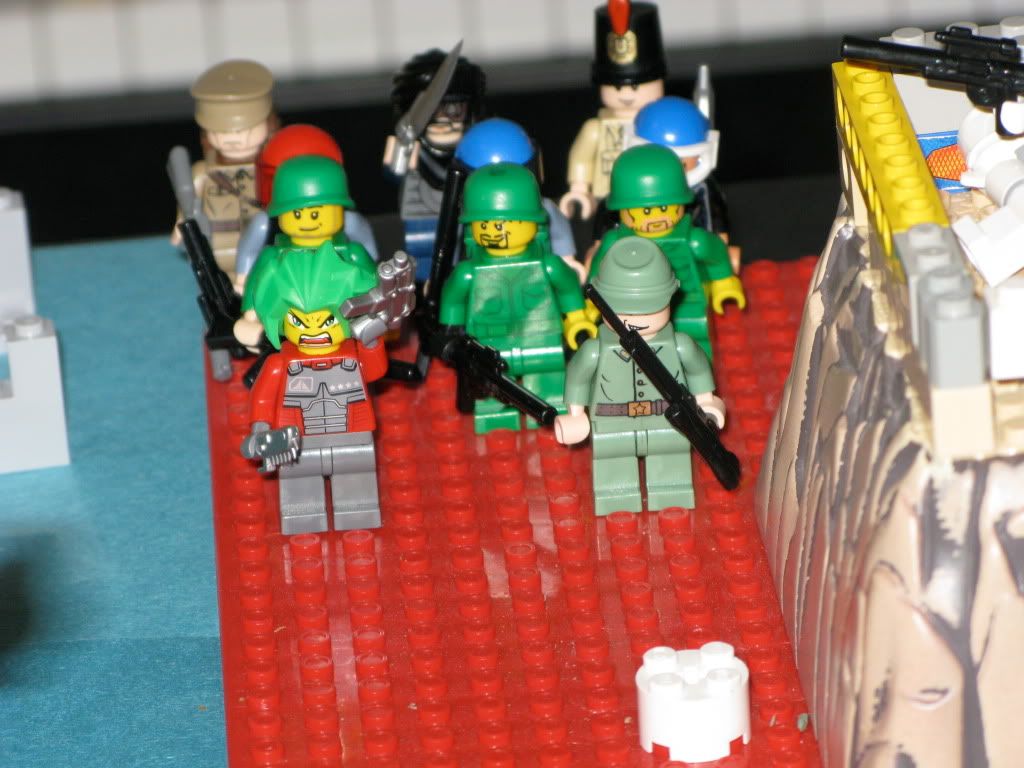 WHATS THIS?! It's Vice Prez. Yakomono and general Peachy Smirkins of the Doomocratic army!!! it seems they are here to assist the PDS!!1
GREEN RANGERS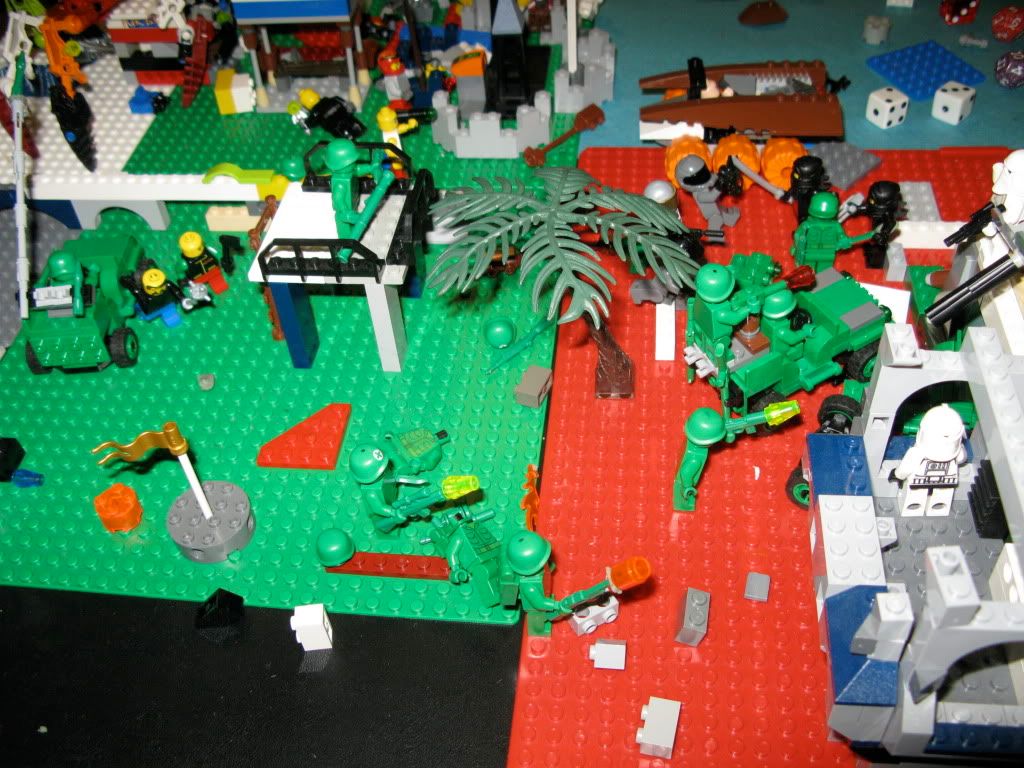 every one fires at the walls, The missile truck shoots at the bionic monstrosity, and srg. hard chops a ninjas' arm off![takeing away 1 out of 2 wounds]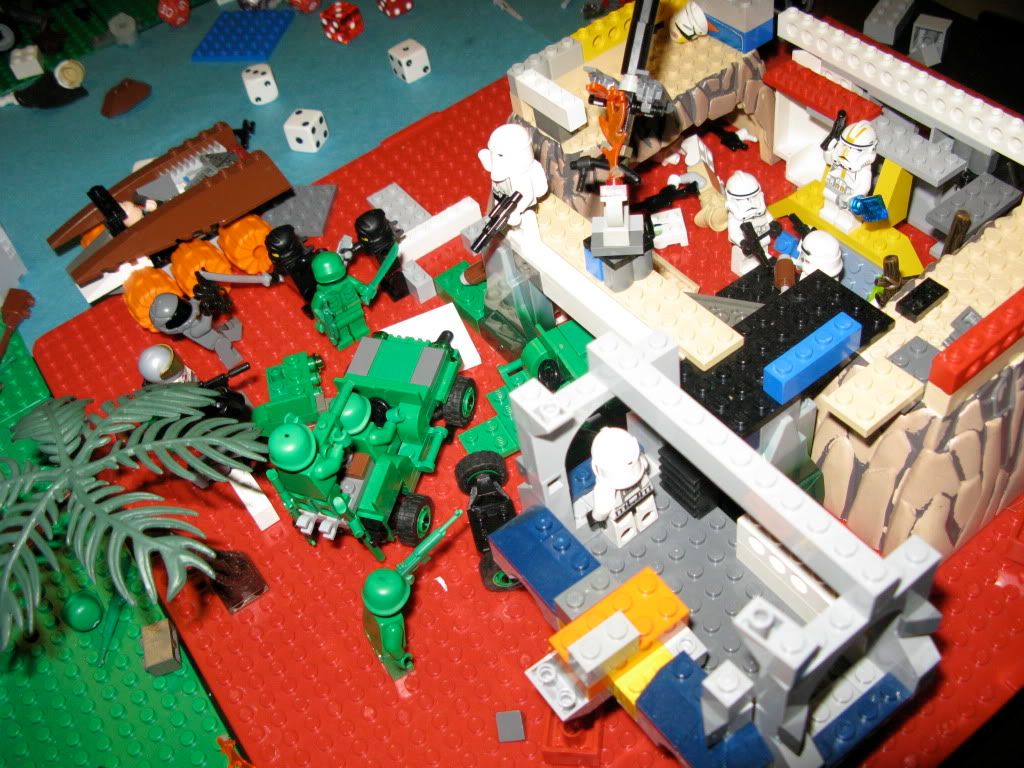 They sucseed in blowing off the turret and blowing up a wall section.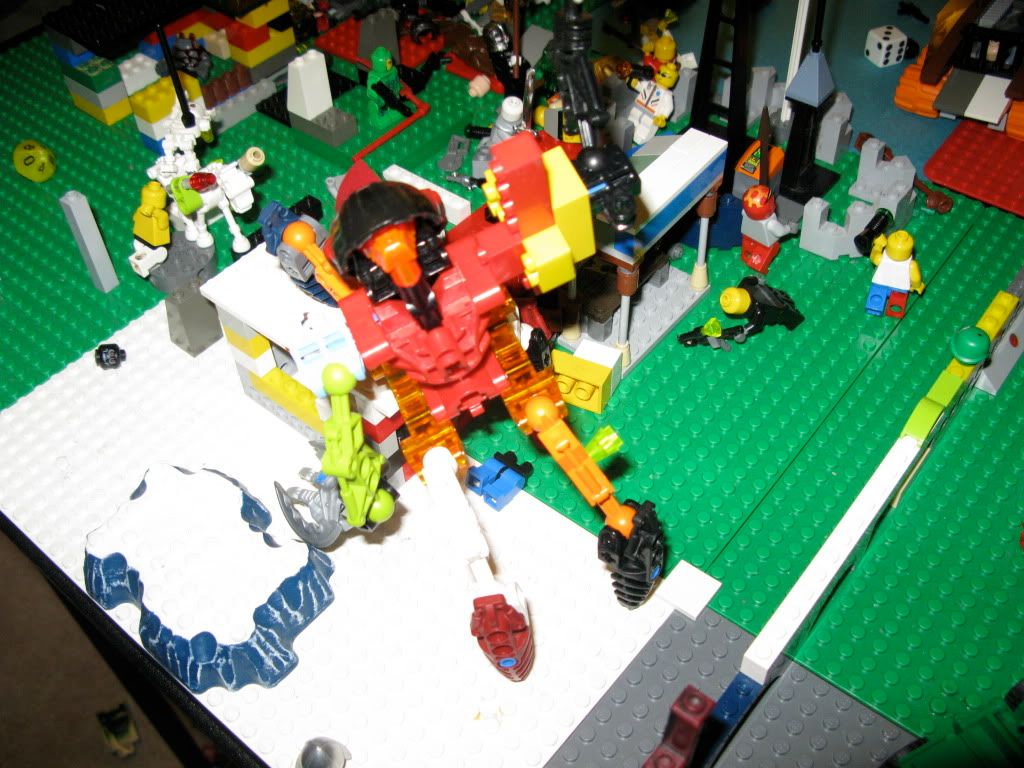 and the missile blows off a arm.one wound out of five down! [the arm falls onto and kills the guy who shot at the bionic earlier.]
THE Peach Doom Squad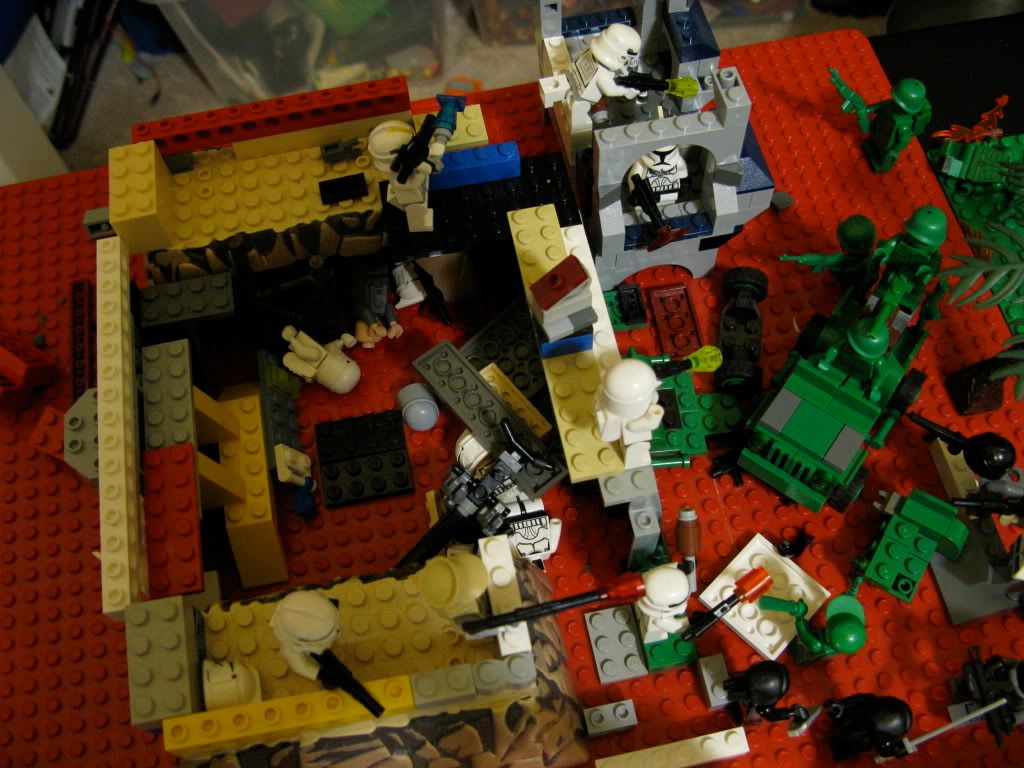 heartened by their allies arrival the peaches rush to the wall and fire...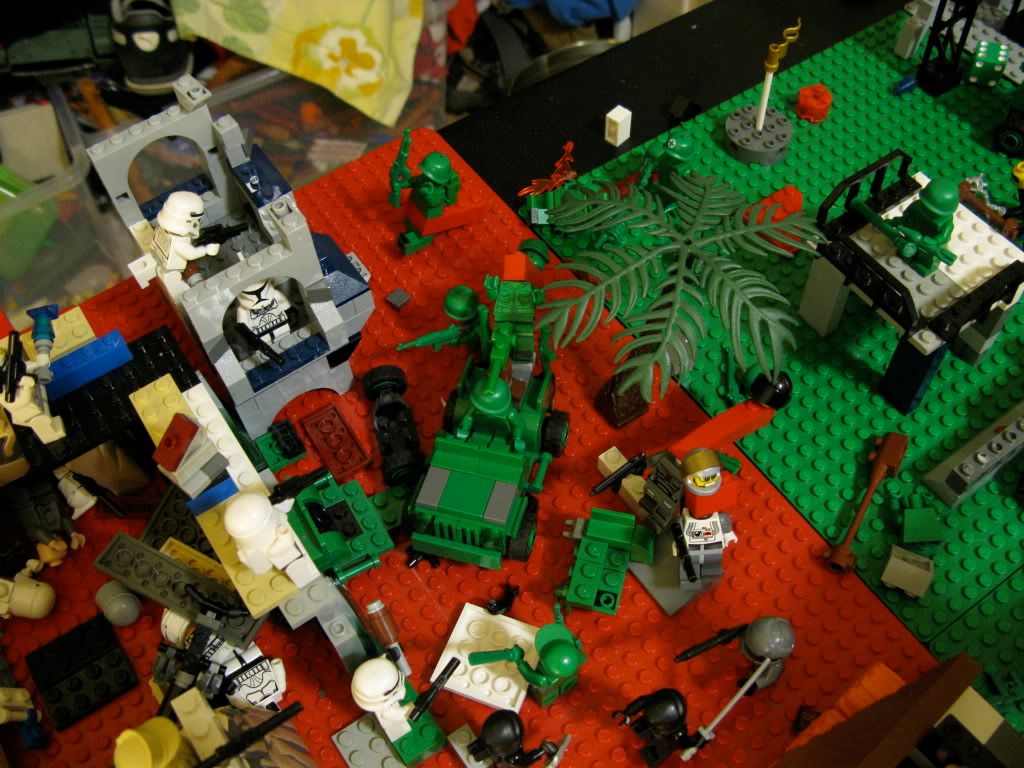 and kill two G.R and 2 Coalition troopers. [darn you legacy!!]



MONSTERS UNITED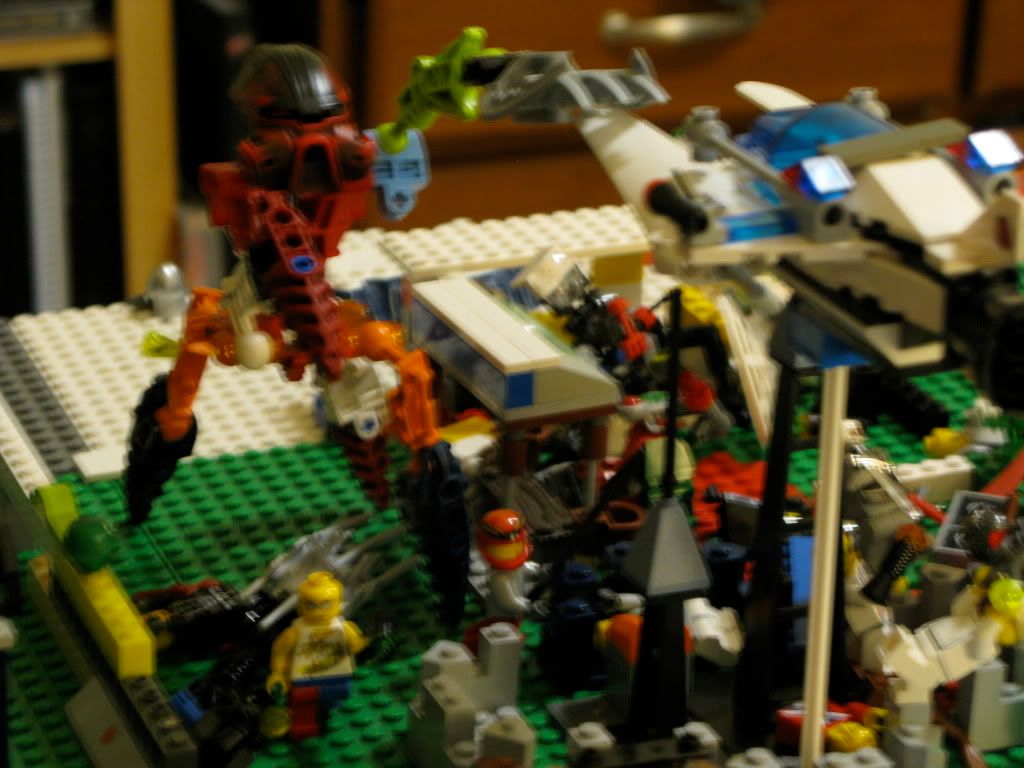 Enraged at the loss of its arm the bionc giant attacks the StarBird and tries to stomp a fleeing civilian.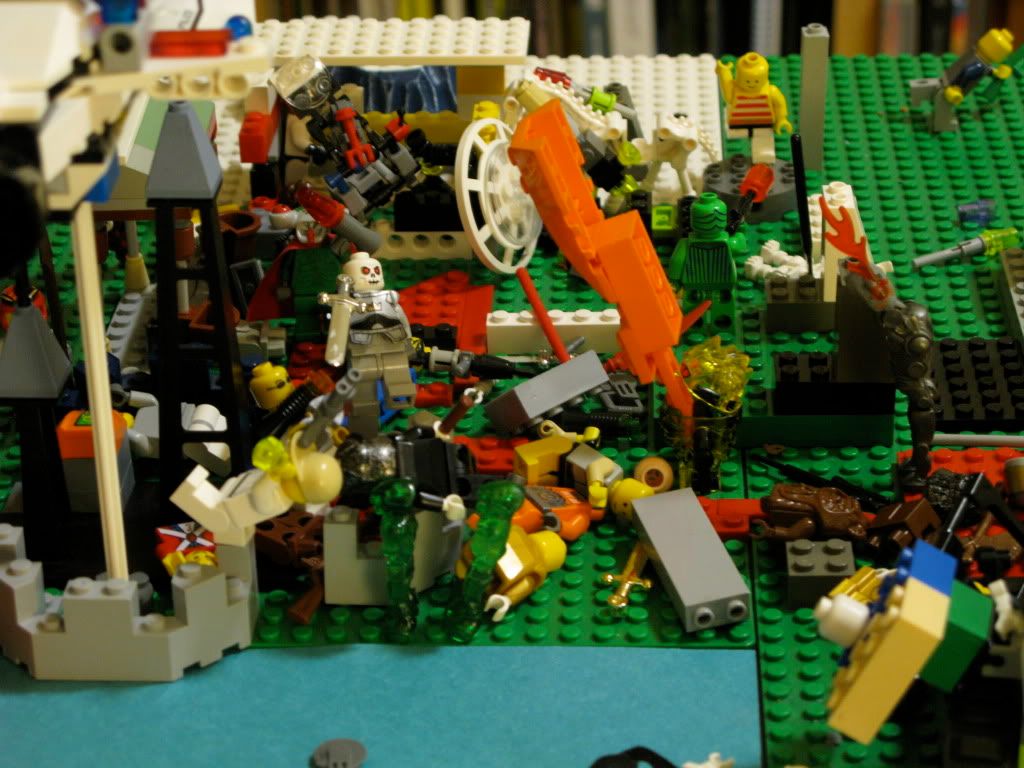 The skeletons kill one of the cives and the SBD, squidy and the lava monster attack the StarBird As well [the lava monster is pukeing lava.]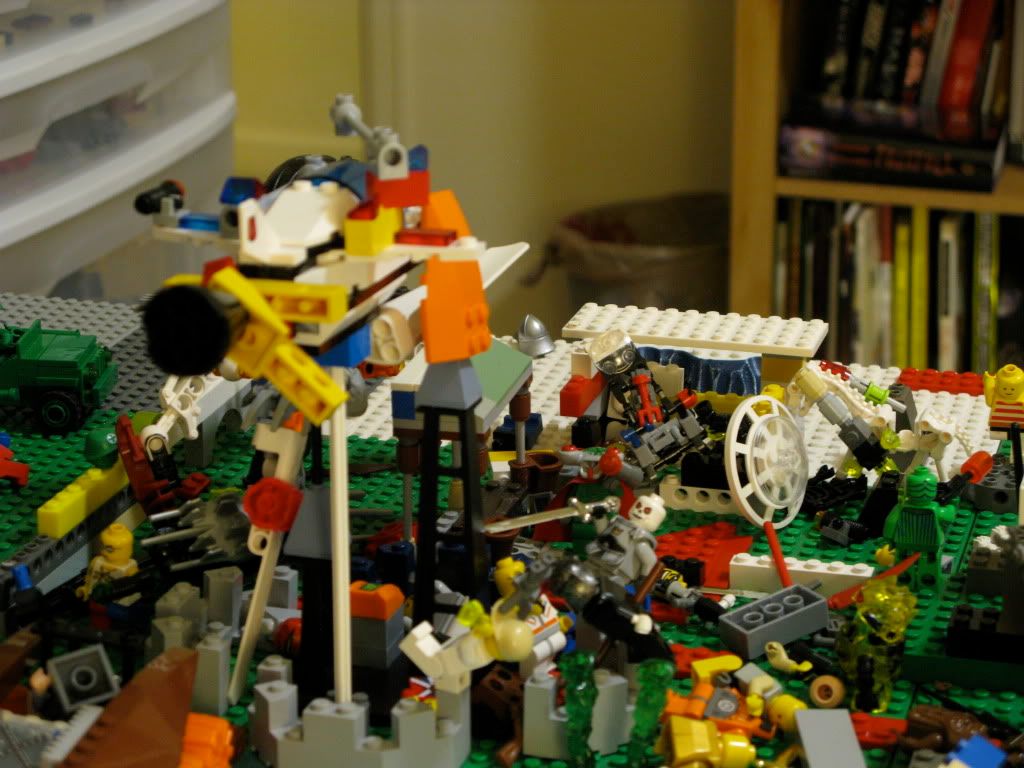 The star bird is torn asunder! it plummets into the market stall, killing the squid-fig. [the pilot survived by one.]


[u]Overwatch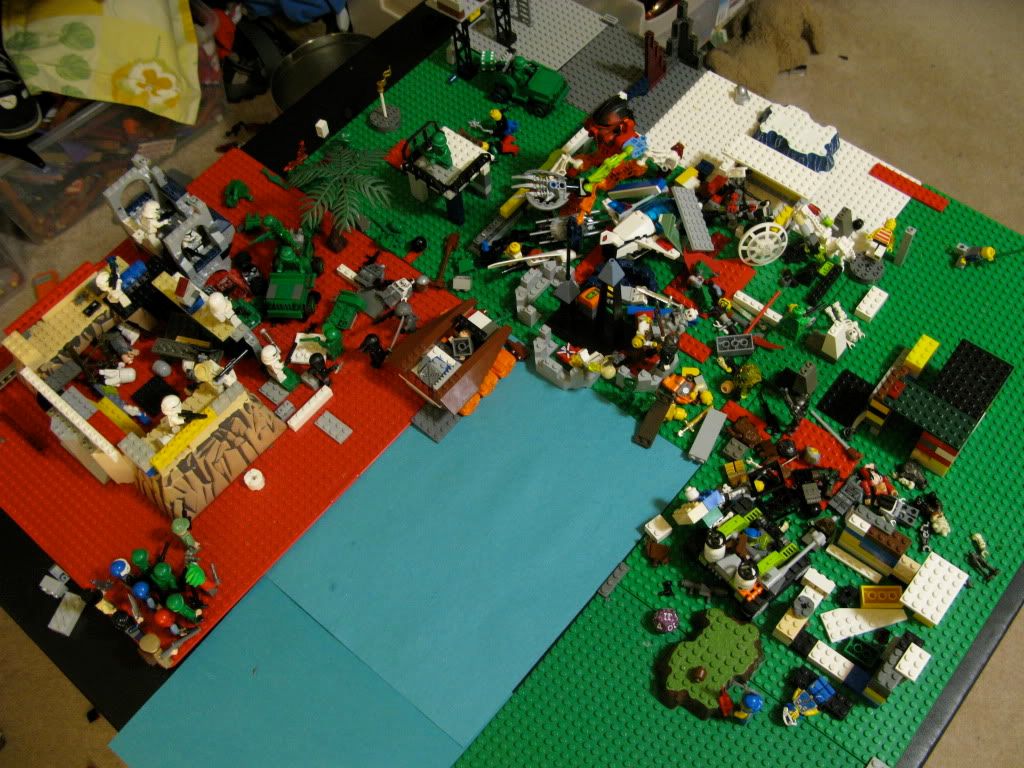 BUNKER VEIW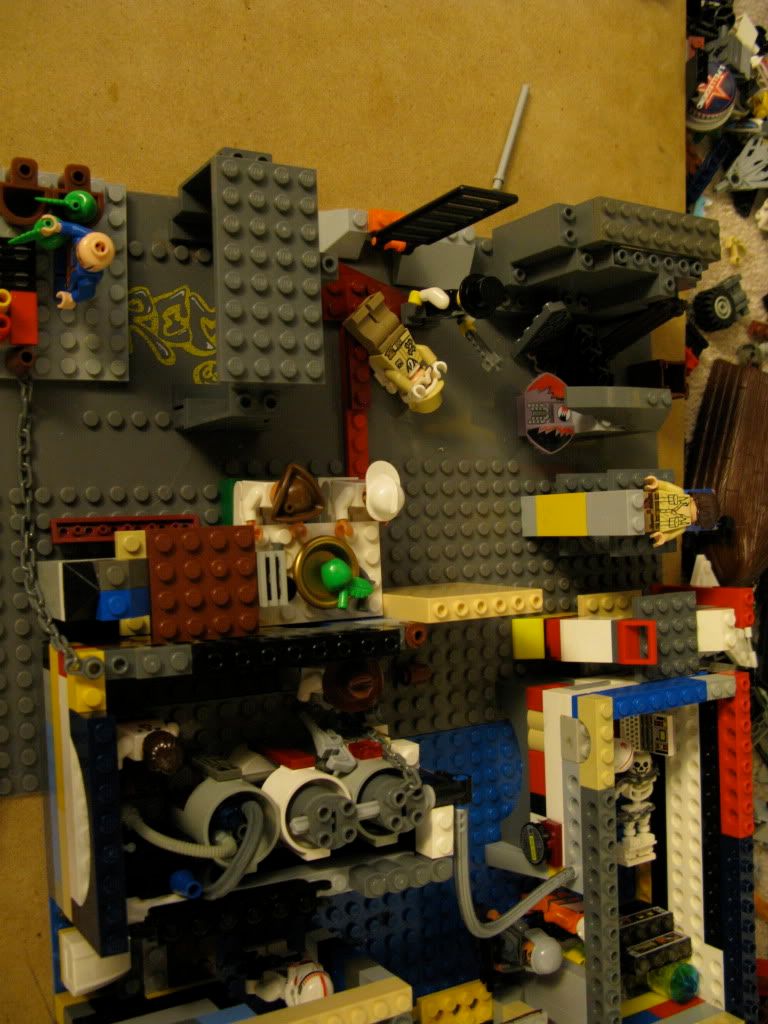 STANDINGS
COALITION: 3 left
CIVES/MERCS: 7 LEFT
R.I.D: 14/14 left
GREEN RANGERS: 6 left
PEACH DOOM SQUAD: 16 Left
MONSTERS UNITED: 7 +one bionic with 4 more wounds left
ORDERS ARE DUE SUNDAY! DON'T BE SLOW THOUGH!!