years ago an acnient power made an orb, but this was no ordinary orb this was made of pure

Orange Transparent Ore!

many had died for the sake of the orb until in a plain crash the orb along with several other treasures, were dumped in the desert...
The good
The dimmii and the bad
objective: get the orb! (several other treasure are usable)
dimmies move up
and kill Fett!
these two shoot each other
one dies
ninja Attack!
The rest of my army moves up and takes position
vader heals Fett
tezla head gets hit by a lance
loosing his head
the bus drive takes a
Head Shot
an explosion
destroys a tire
the ninja in the barrel full of explosives sets to sea (thanks to being hit by a bus)
Korey Cooper takes aim, and well you know what happens when you are in a barrel of explosives that gets hit by a lazer.
this guy gets shot
ninja dis-arms orange dude
he gets knocked off the bus
Mind if I light this fuse on your light saber to kill us both?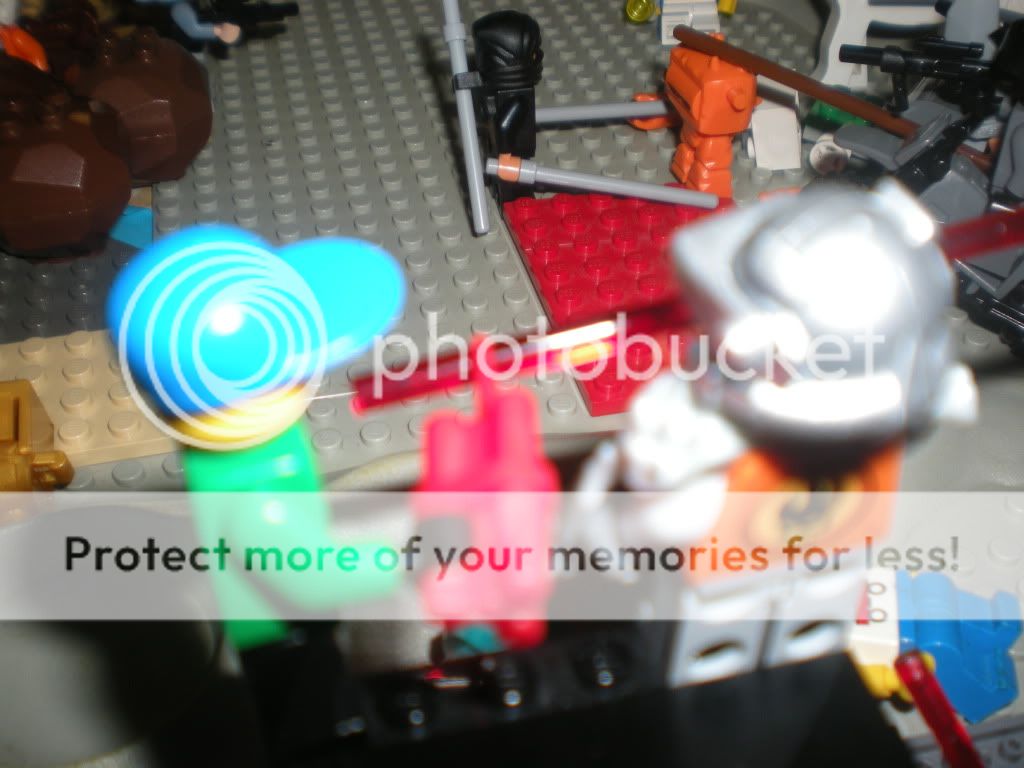 THIS IS BRIKWARS!!!
luke takes the crystal skull
and casts it into the water
attracting a champion
Fett dies
Epic combat is ented by all ninja on the field
Luke is shot
and the guilty are roasted
a large area is roaste
the ark smashes the wall (thrown by jedi)
ninja kills vader
and dies
a wall is built
and smashed
he tries to open the ark and fails
And my champion finally does something and stabs him
Overwatch