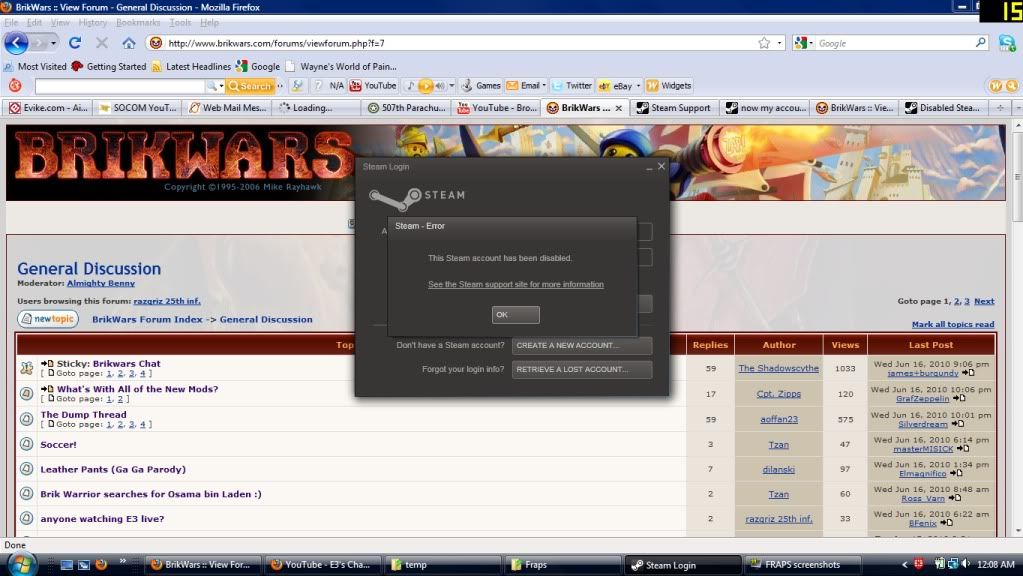 SERIOUSLY, WHAT THE FUCK?
I've been contacting steam support about me being unable to log into my account, as you can see in my tabs, but now THIS?! WTF?!
on a happier note, "hey, i can see my thread from here!"
but seriously, could live suck anymore? first i get permabanned from facepunch, then my computer lapses into a back to back failure, then i can't log onto steam, then my steam account is disabled, and just today one of my dogs hurt her back leg and i have to care for her. AND, if that was'nt enough, i leave for a military summer camp/school thing (which from my point of view would be nice, but it cuts 6 weeks out of my summer vacation.) at least one good thing should happen this week, is i get to go to islands of adventures on friday and get to vomit from roller coasters. if it does'nt rain. which from how this weeks going it will. i mean, the best thing thats happened this week is being able to watch E3 all day, which is nice.