[DIRK WINTERS]
Dirk got the party started by attempting to drop some caltrops behind him to shake the persuit.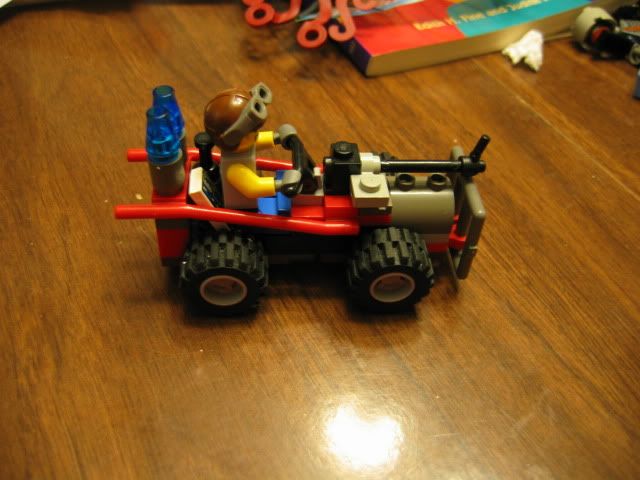 CRITICAL SUCCESS!
Weapon unlocked:
CLAYMORE MINES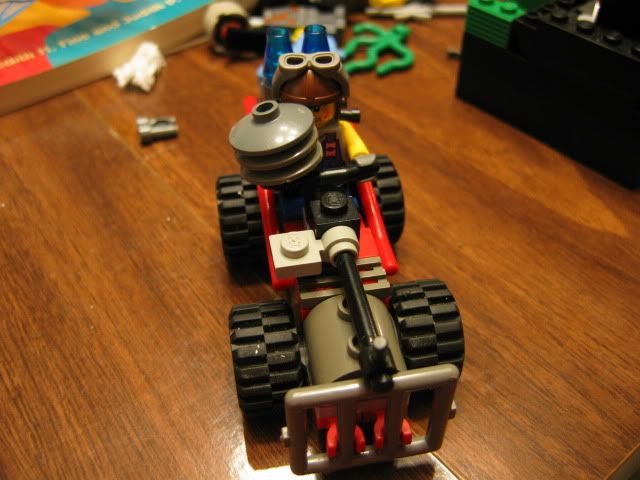 The mines were scattered behind Dirk, creating a dangerous hazard for anybody trying to catch him.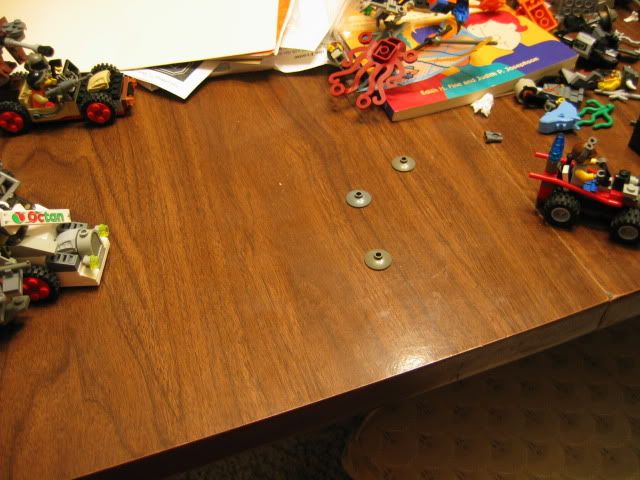 [Krimson Karavan]
The Krimson Karavan, irate at the lack of blood thus far in the battle, decided to attack the Road Warriors.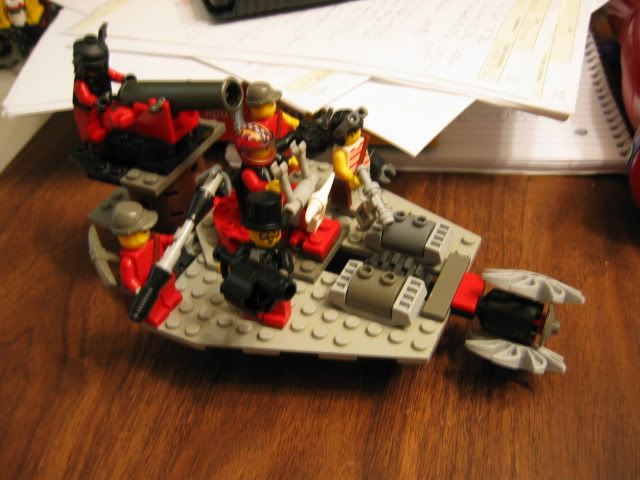 They boosted up behind the Road Warrior's trike...
...and buzzsaw'd it into scrap metal!
True to orders, the Krimson Krony nearest the Road Warriors dropped his machine gun in favor of his pickaxe.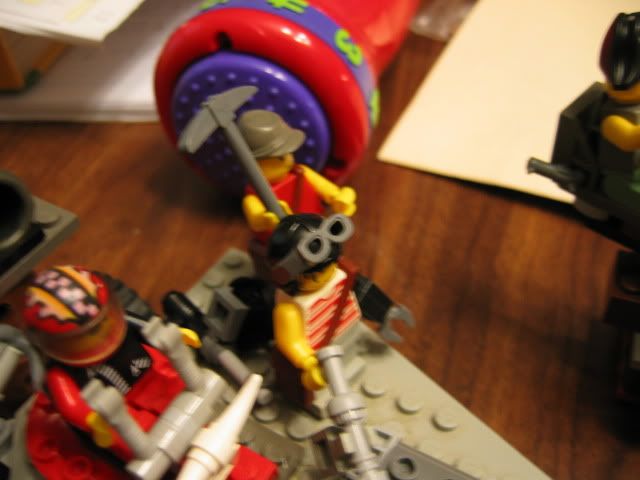 He then jumped onto the Road Warrior's turret.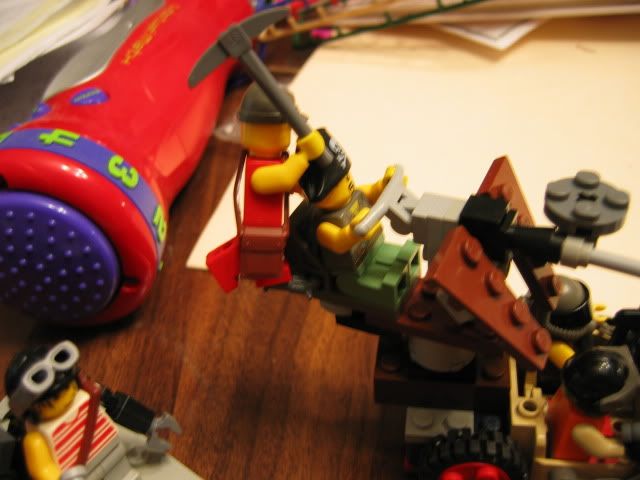 Captain then tried to draw a pistol to defend himself, but fumbled the skill roll, and the shot went wild, sending the pistol soaring off into the blue.