Akkadian power armor swiftly rose to the call of action. Taking out one jetpack-troop with its viro-sword and firring on another, however missing the shot.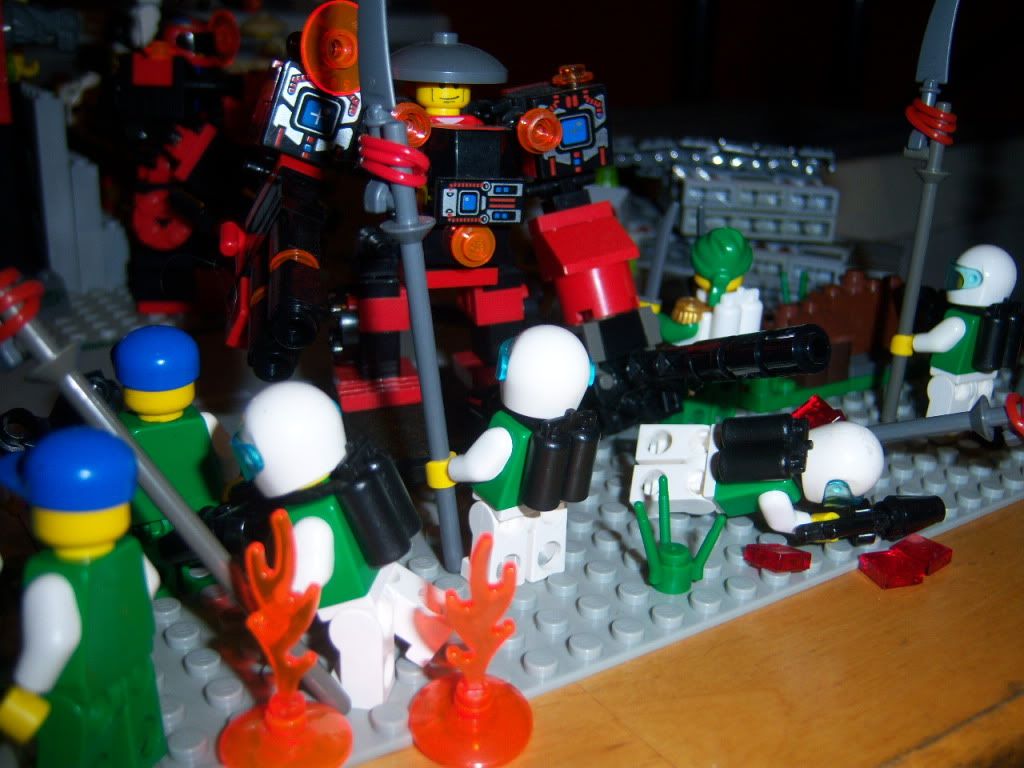 The second power suit ran over to the machine gun car and lifted it right off the ground.
It then proceed to throw it at the mk1 missile car. It failed the roll however, and overshot it's target, mearly flipping over the machinegun car, its occupants uninjured.
The Akkadian hero Kaiser Mangrave, attempted to use a black Magik supernatural feat (see space-nazis in the wiki) to reanimate the statue of Sargon with the spirit of the long-dead warior.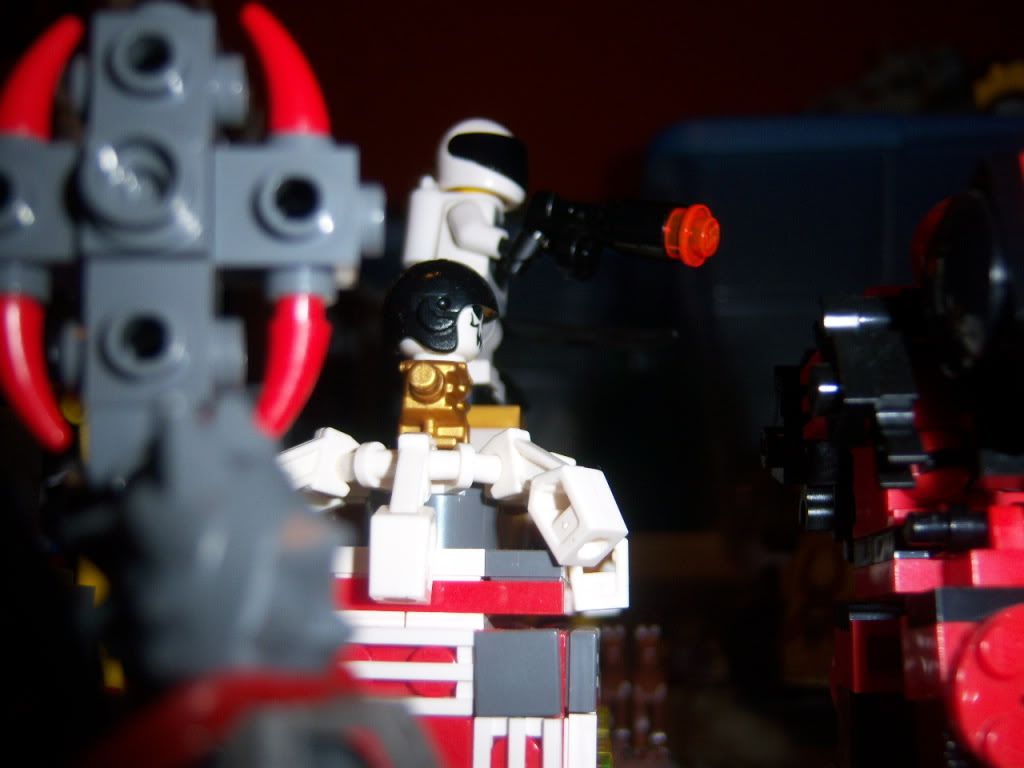 He succeeded, and an ancient warrior was present on the field, he wont be able to attack this turn however.
Next, an Akkadian officer snuck out of his hiding place to sneak attack the Beradan minnigunner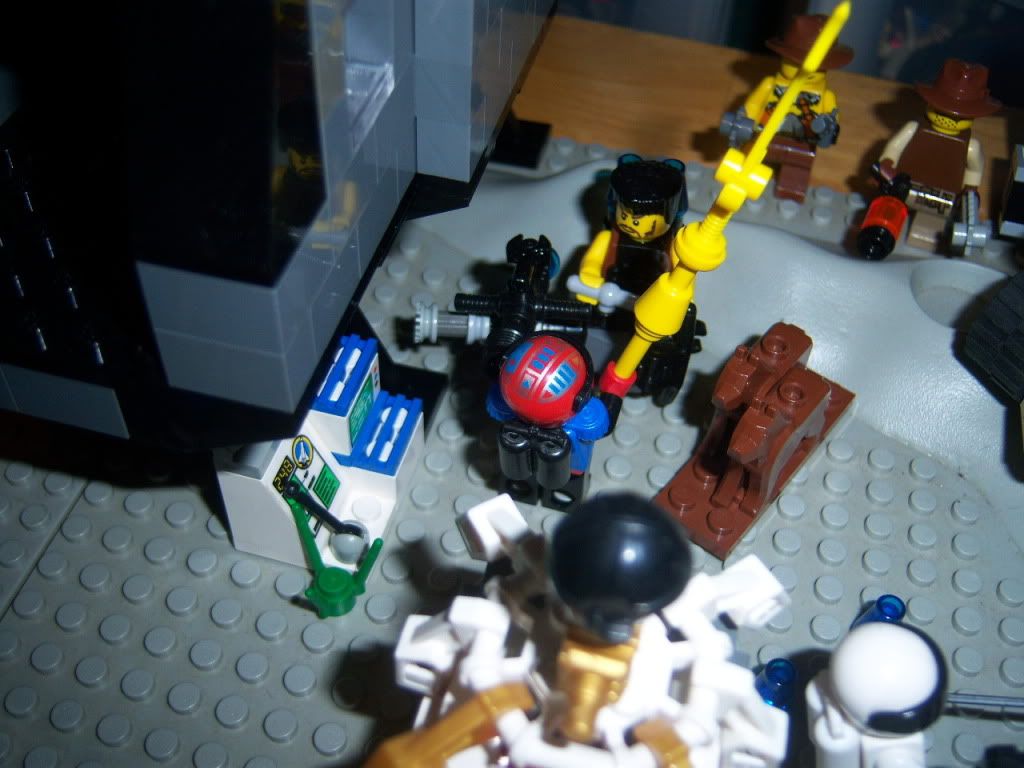 slaying the once brave soldier.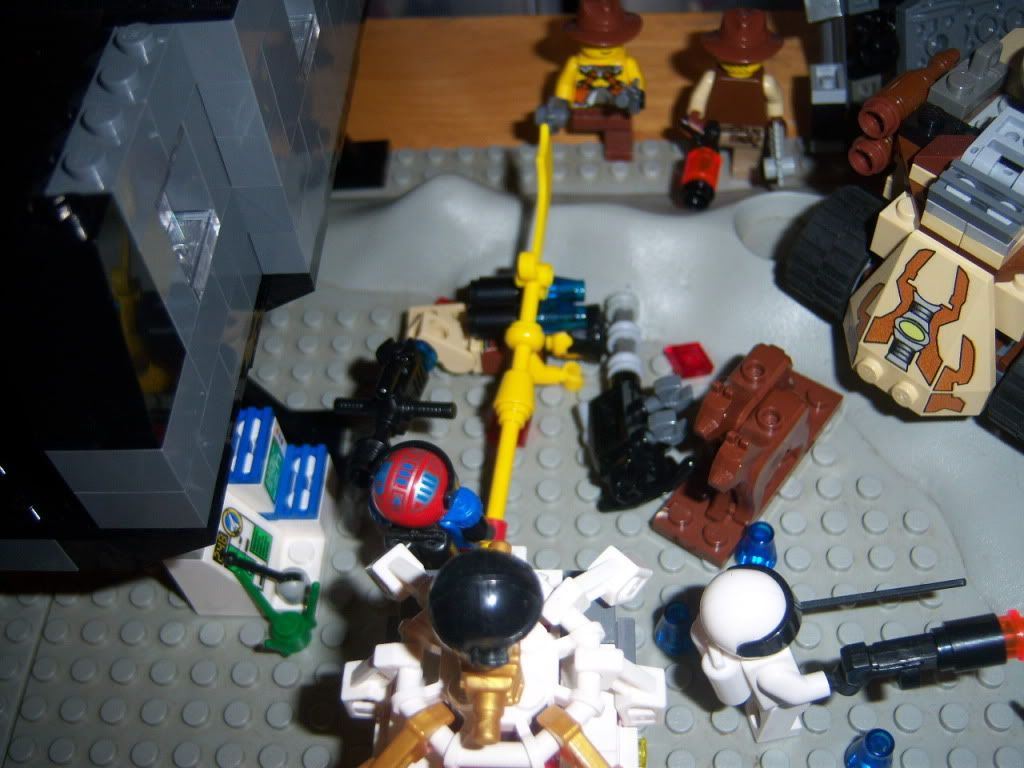 The Akkadian OTC launcher then began to slowly roll it's armored hide around the Colosseum, lining up a Setttanian squad in it's sights.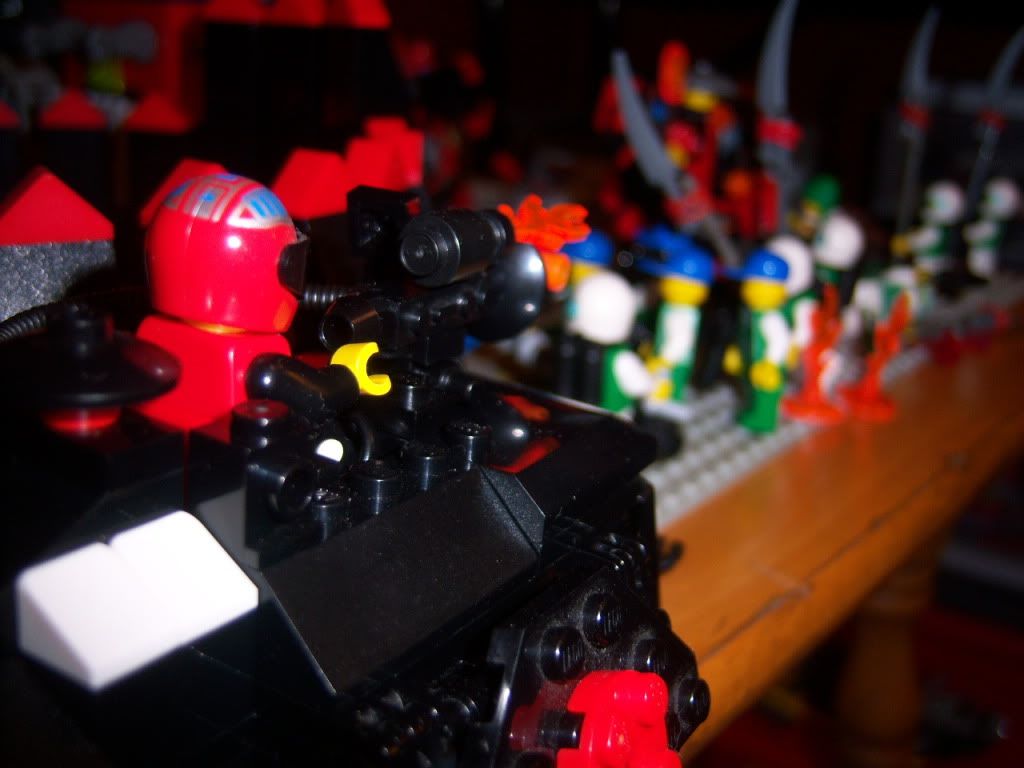 It scored a direct hit on the squadron, but due to poor rolling only killed one man.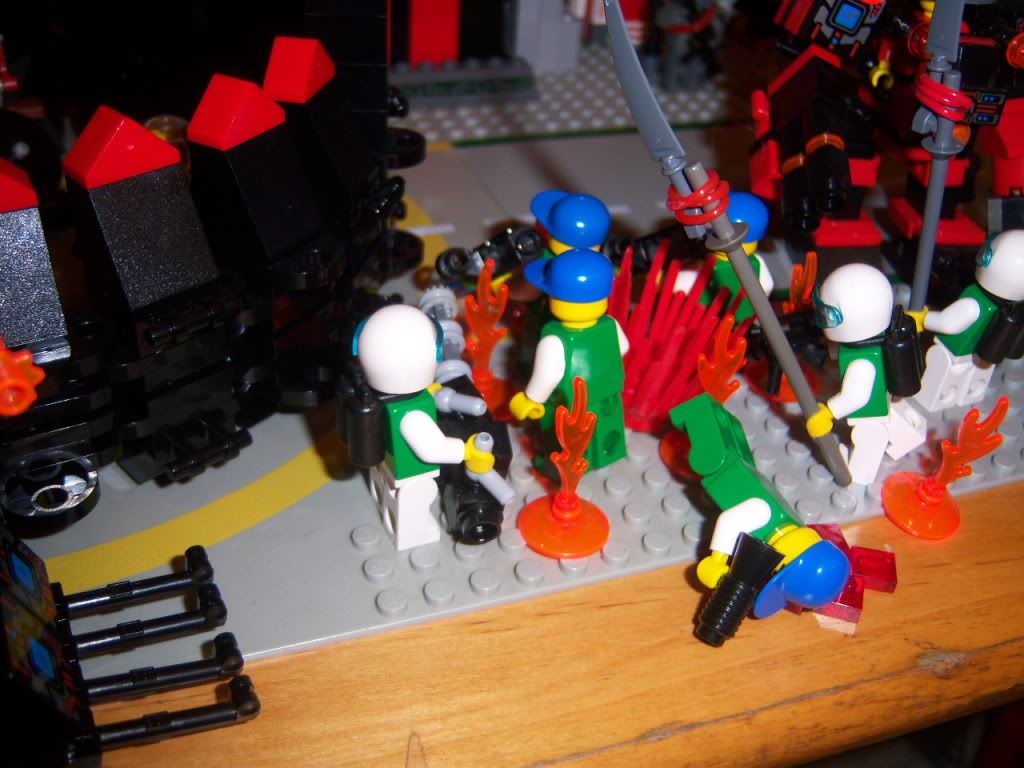 The heavy bolter troops then rushed out from the barracks area to where combat was taking place
taking up good firring positions in front of the teleportation accelerator
Spraying the already bewildered Setanians with some good old-fashioned bolter shells. killing both of the men with rocket launchers.