So, we're back after some song-composing with another Brikwars battle report! Olothontor and I faced off our two armies, this time with actual building walls. And a canyon.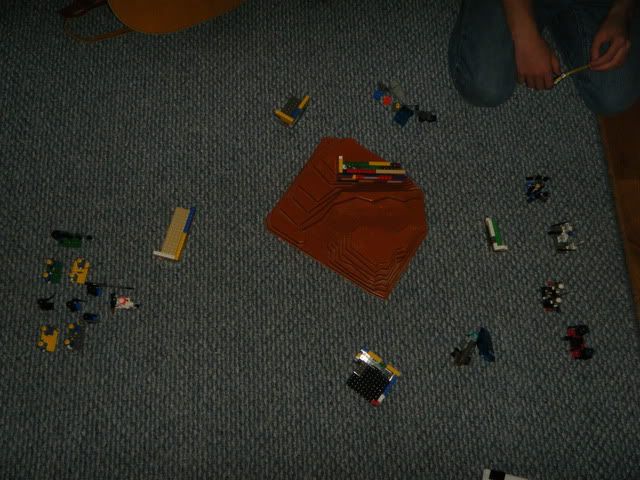 Overwatch of the battlefield. My forces are on the left, Olothontor's on the right.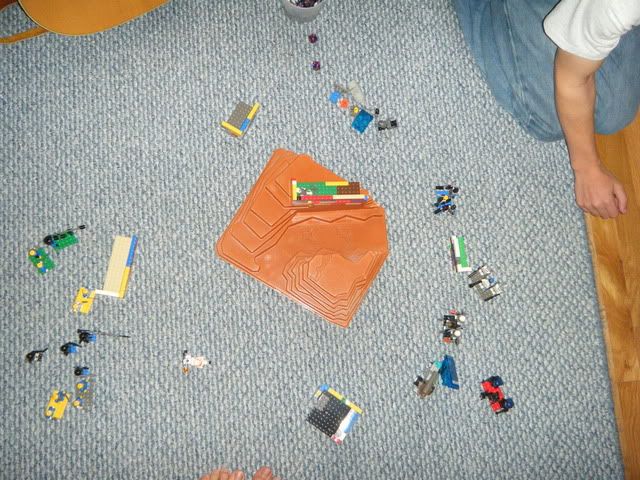 First turn summary: movement. Not terribly exciting.
See also: movement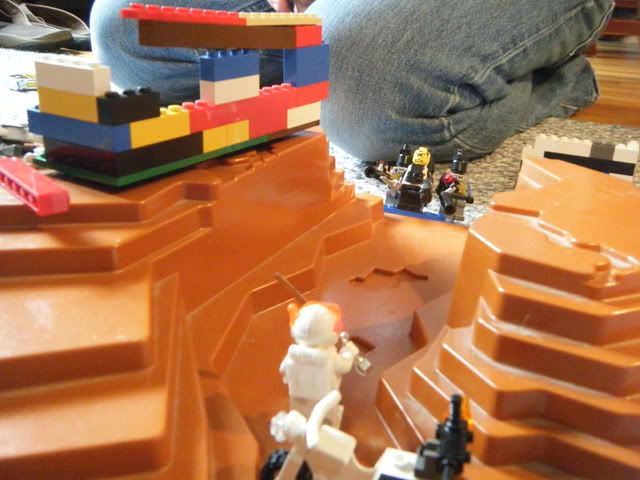 Olothontor opens fire on my hero in the canyon, but a Heroic Feat and some swordplay deflects the rockets into the canyon walls.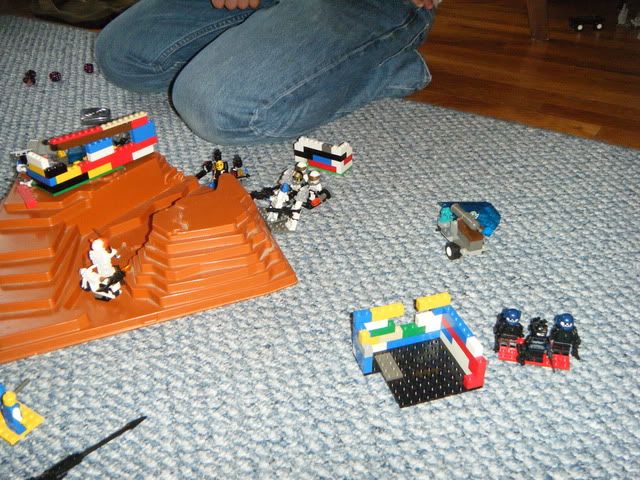 More movement for me.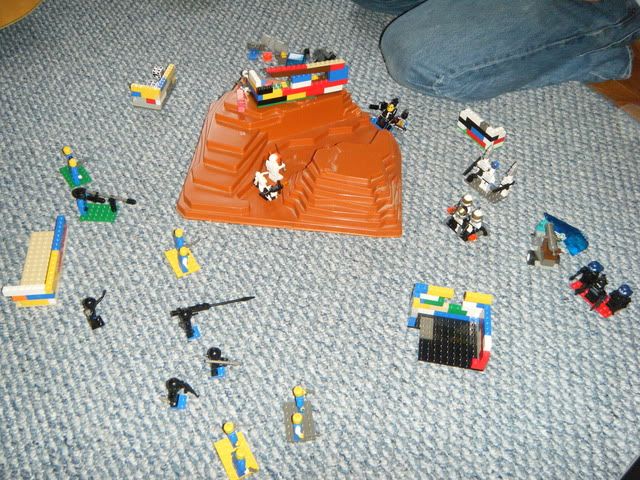 Further positioning, along with some (failed) rocket shots at my hero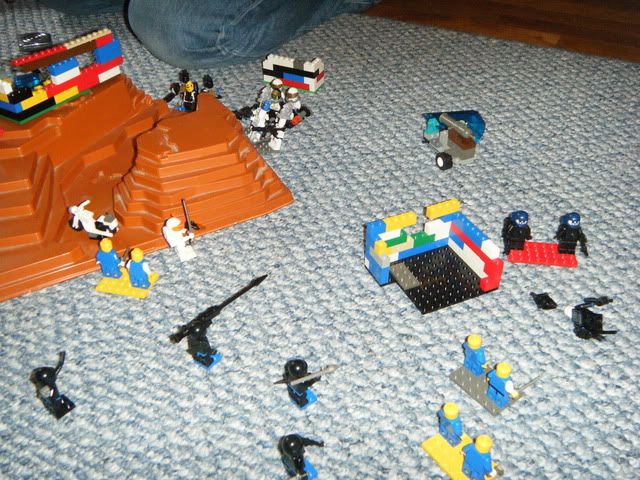 First blood is drawn as one of Olothontor's flame units falls. My hero cowardly withdraws from the canyon.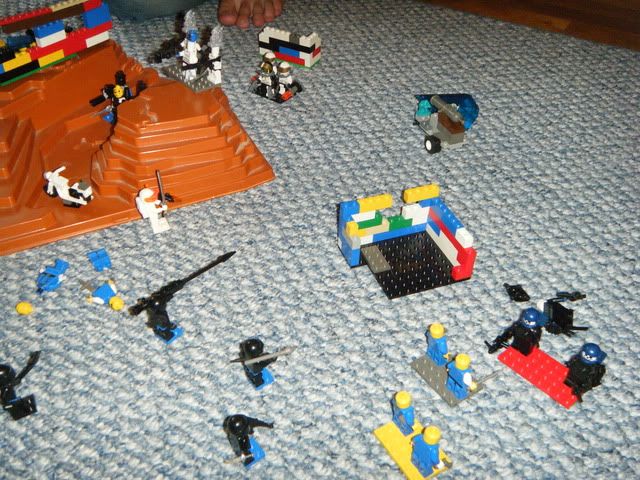 Some mooks bite the dust thanks to some squad fire.
With help from an RPG, the rest of the flame squad is taken care of.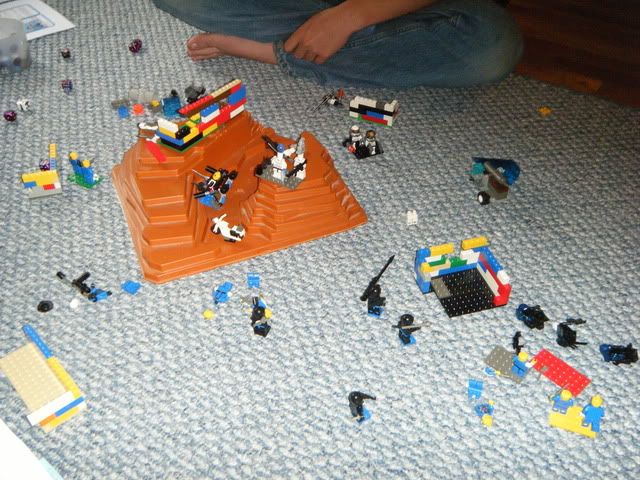 My hero gets obliviated (hint: look for the legs), thanks to Olothontor's. The SpecOp sniper also gets picked off.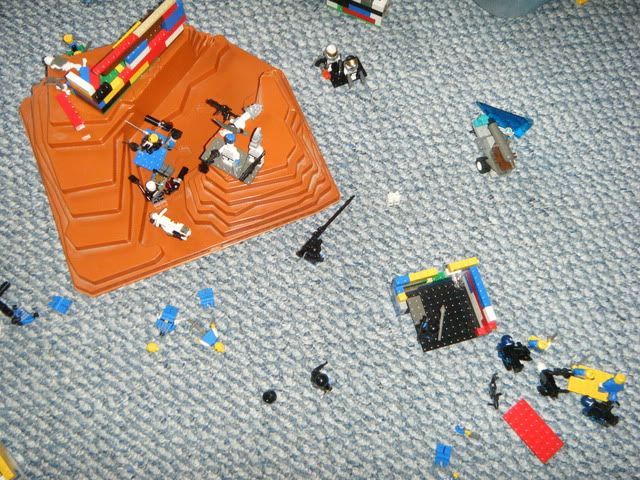 I have my close-combat SpecOp reveal his war paint and charge into the canyon, successfully killing another enemy.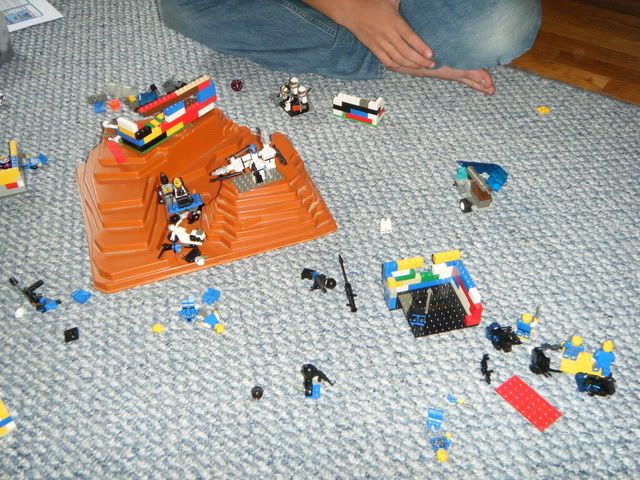 Olothontor drops some more Mooks, cuts the CC SpecOp into little bits, and takes out the Spearlauncher-toting SpecOp, at the cost of one of his own units.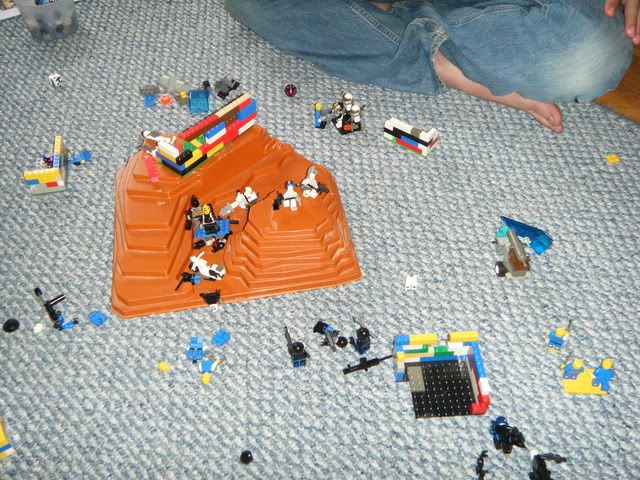 I go after the squad at the top of the canyon but miss with several weapons. A rogue Mook goes after the enemy Hero's squad and gets chopped up by their axes.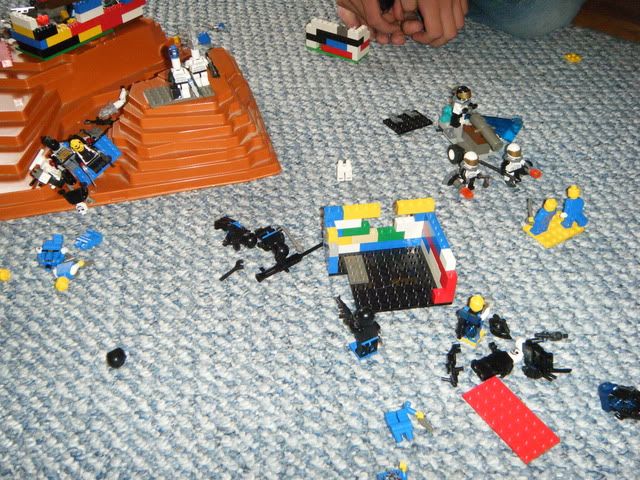 The broken-down cannon is manned by Olothontor's hero as part of a 15" sprint. Another SpecOp is taken down.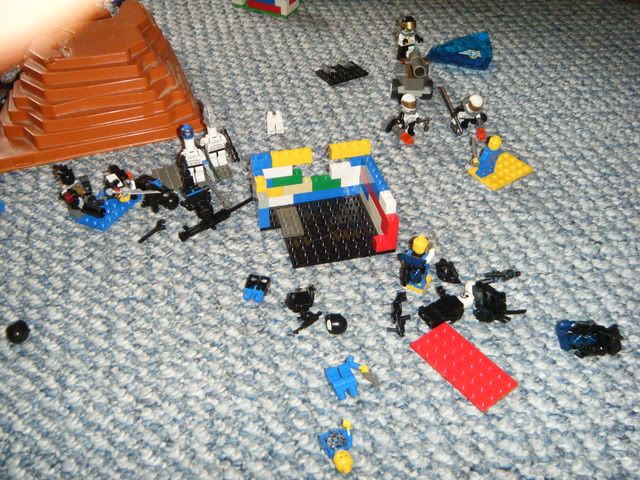 It's time for a last-ditch effort. The Mooks gather their courage, and some wage a futile battle with the enemy hero, while another grabs a discarded napalm backpack.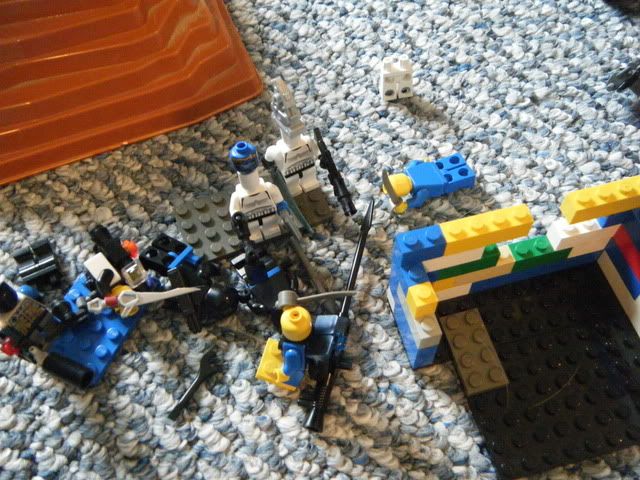 Another Mook is killed, but the cannon doesn't seem to go off, saving a few others' lives. Another SpecOp goes down, only taking one of Olothontor's troops with him.
The suicide fig makes a run for Olothontor's bunch of units, but doesn't make it all the way. The other Mook falls flat on his face when trying to sprint.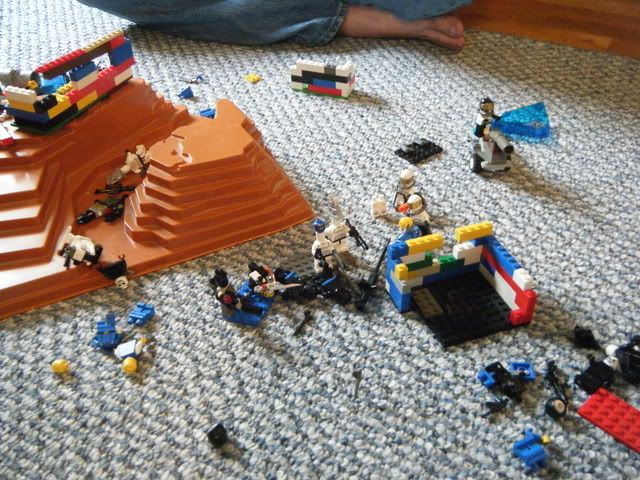 Olothontor executes the last two Mooks, ending the game.