[LAND REAVERS]
Crazymal 4242 pulls a smooth 180, and bends over.
*POOT*
The resulting methane cloud hits the Flamer's pilot light...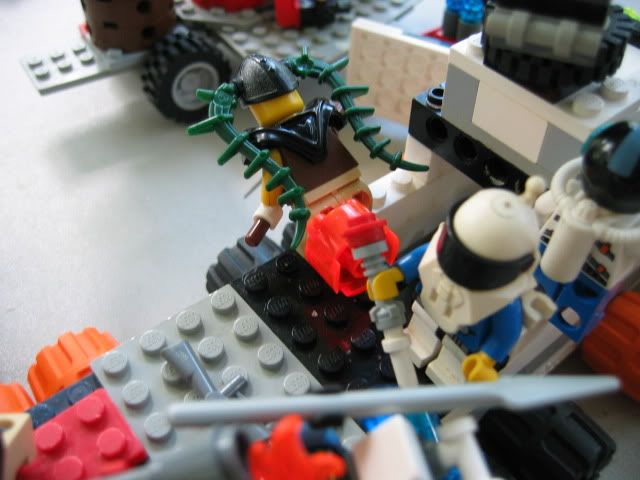 ...and a predictable conflagration results.
The occupants of the Trident Co. vehicle were scattered in all directions.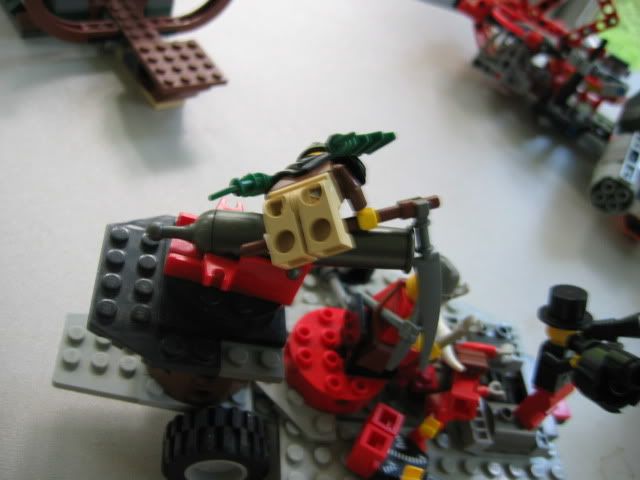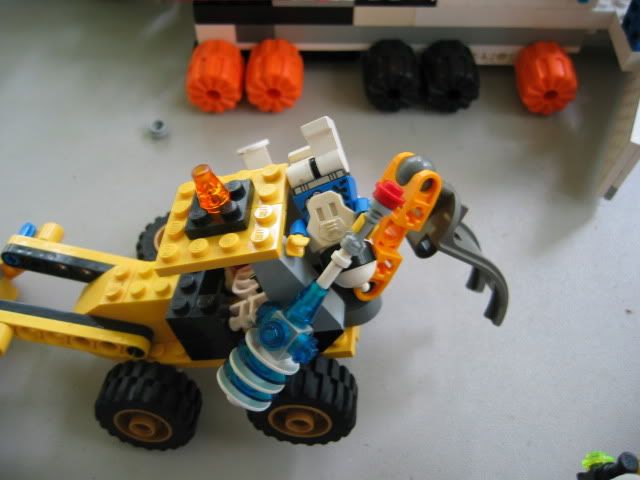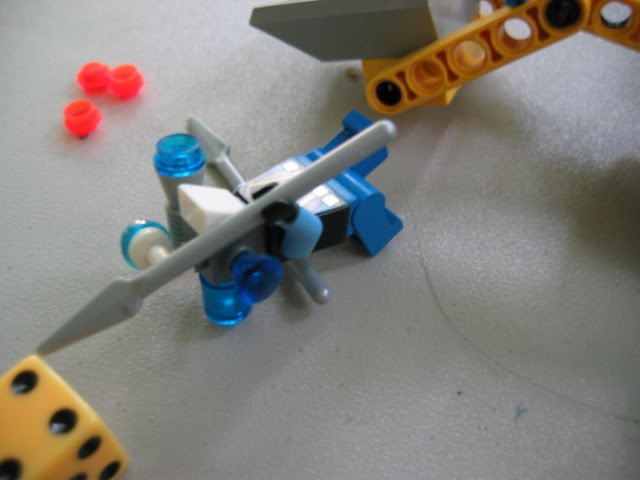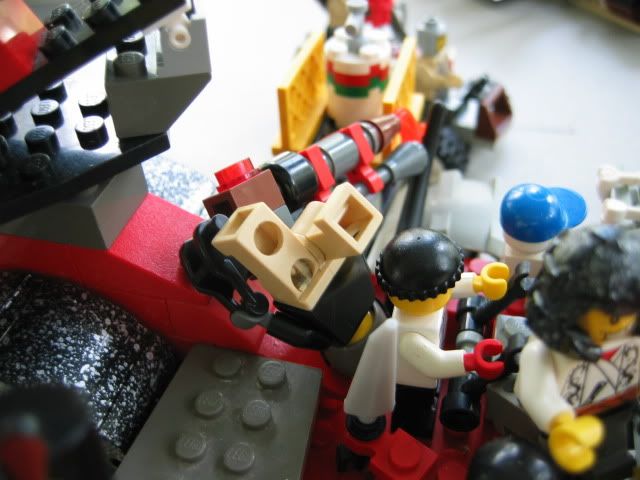 The turret was flung away too for some reason.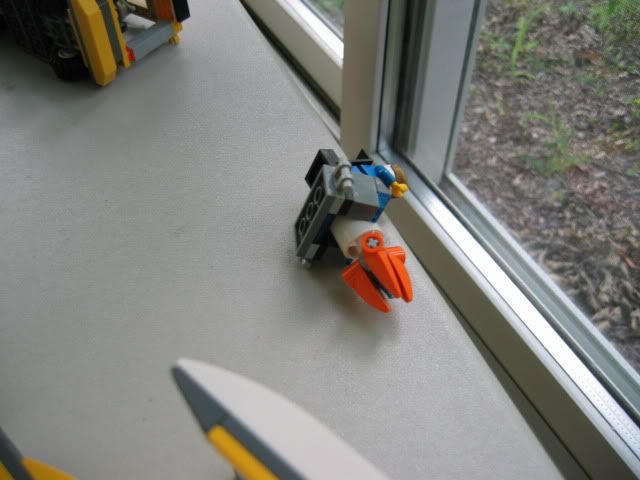 The two grunts are the only unaffected occupants.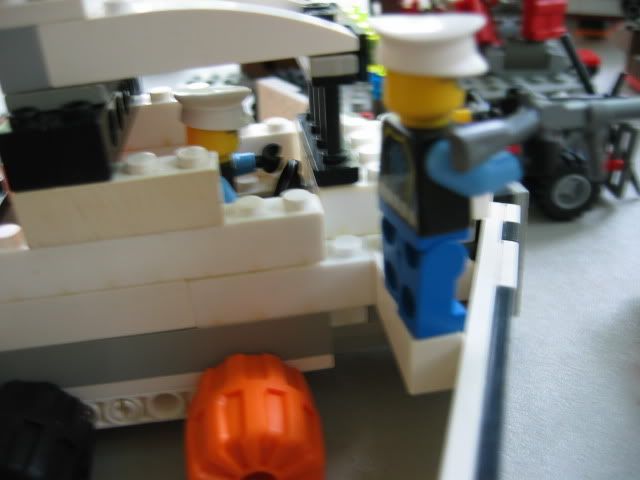 The Reaver's vehicle charges forward, pulling up between Trident Co. and the Wartrain, giving the Tridents a love-tap as they passed.
Due to transfer of momentum, this sends the Trident's ram slamming into Dirk Winter's Death Buggy.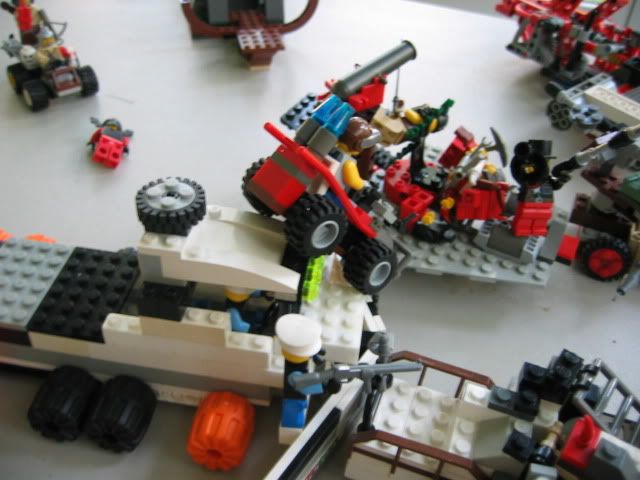 Meanwhile, Buzzsaw Buddy decides to cease and desist humping the mini-nuke and kick the bastard overboard instead.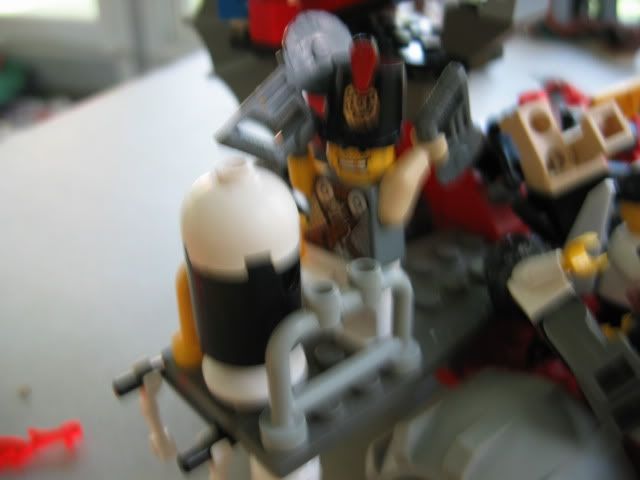 It happens to land next to the Cyborg Freak.
The resulting explosion blows the Freak's two remaining hit points to smithereens.
"Boom-Booms make Buddy happy!"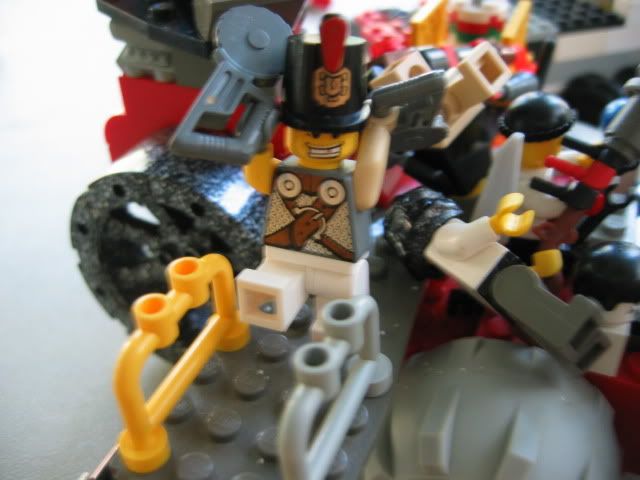 The Reaver Buggy boosted up as well,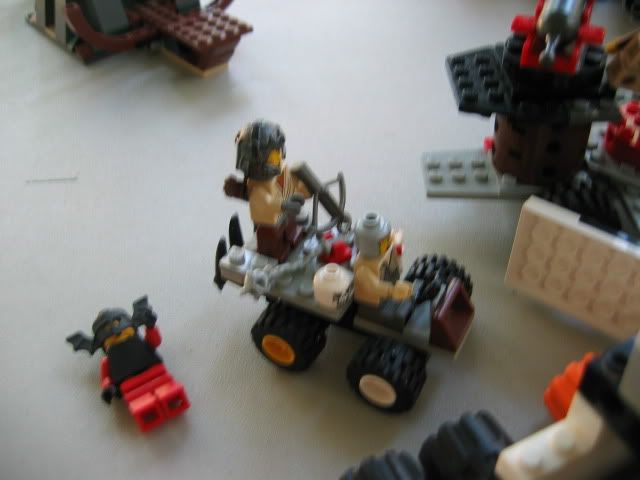 and the passenger lobbed his boomsticks into Trident Co.'s cockpit.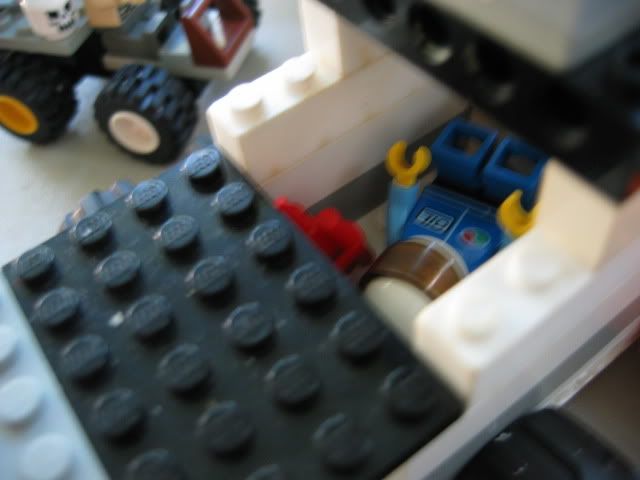 [KRIMSON KARAVAN]

Von Brag attempted to grapple the bus upright so his troops could salvage the thing...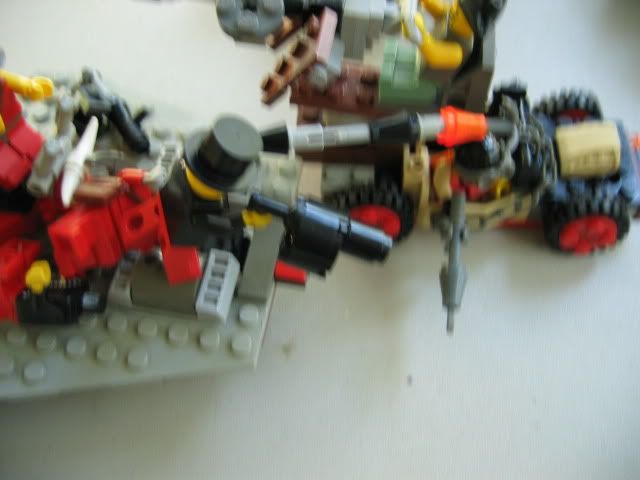 ...but the grapple bounced off...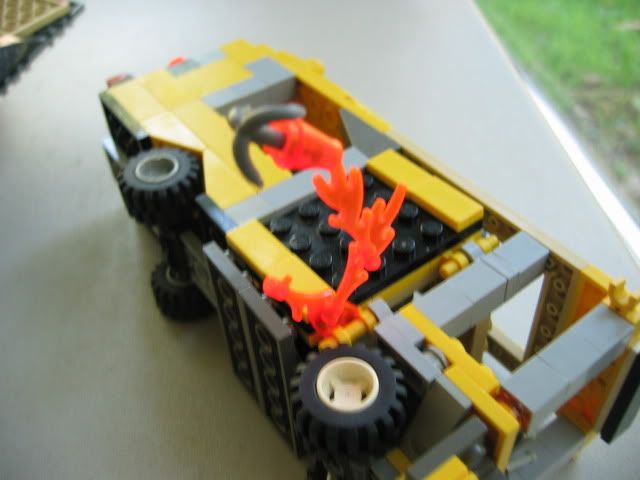 ...and latched onto the Land Reavers instead!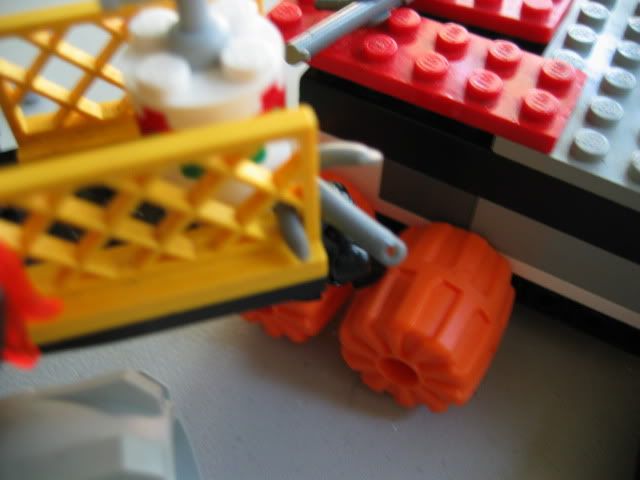 The last Krony picked up his machine gun and tried to gun Crazymal down, but the bullets ricocheted off of the Reaver leader's armor.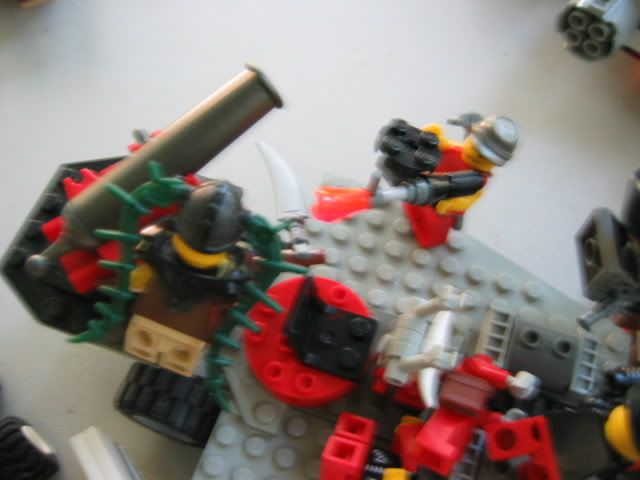 [ROAD WARRIORS]
Captain opened up with the heavy cannon, and wasted another Trident Co. grunt.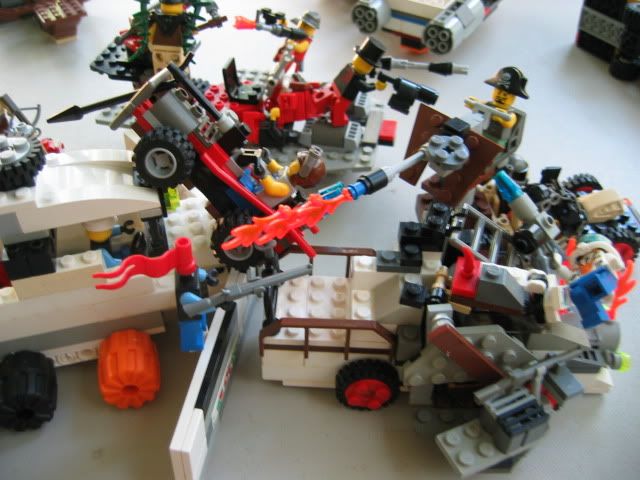 The Death Car's passenger then hops across, and snatches the valuable-looking Solar Modulator from Dirk!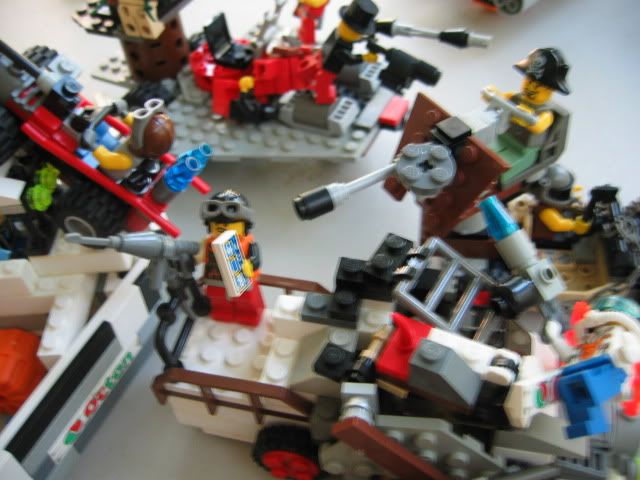 Captain then tried to shoot something with his pistol and produce some strange effect, but instead he shot his own car's tire!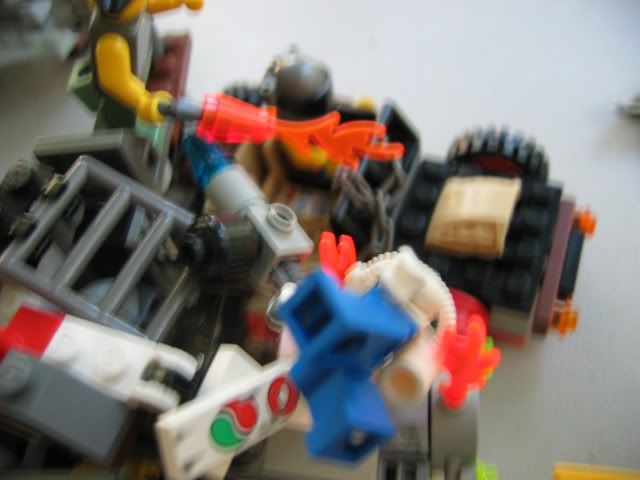 [TRIDENT CO.]
Jericho gets up, his power armor having absorbed the impact of his fall.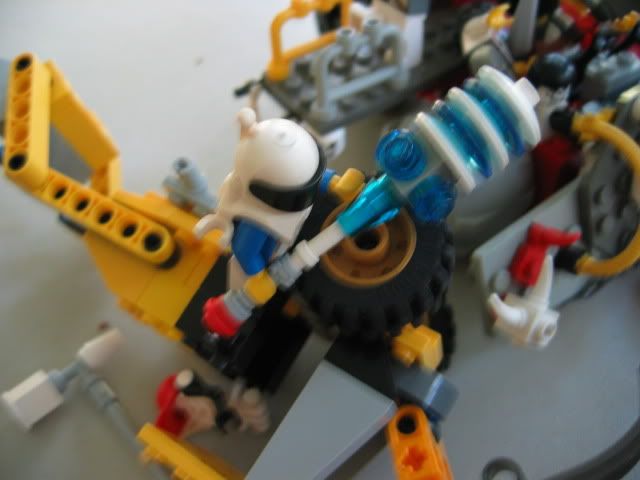 He decides somebody needs a pounding from his Technobat.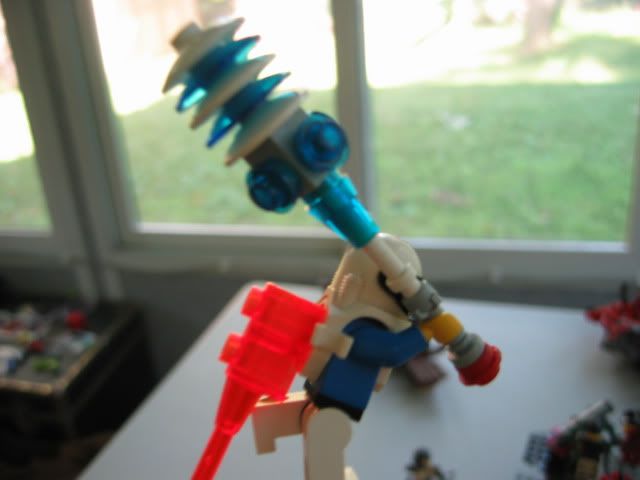 The impact of bat on kart sends Dirk flying.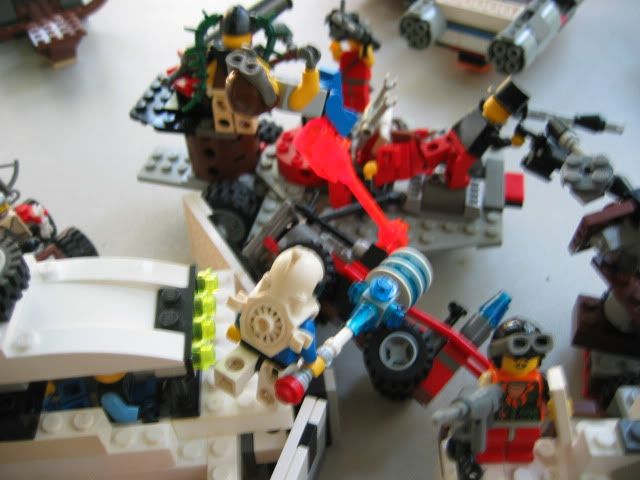 Meanwhile, the Plasma Fury activates his jetpack,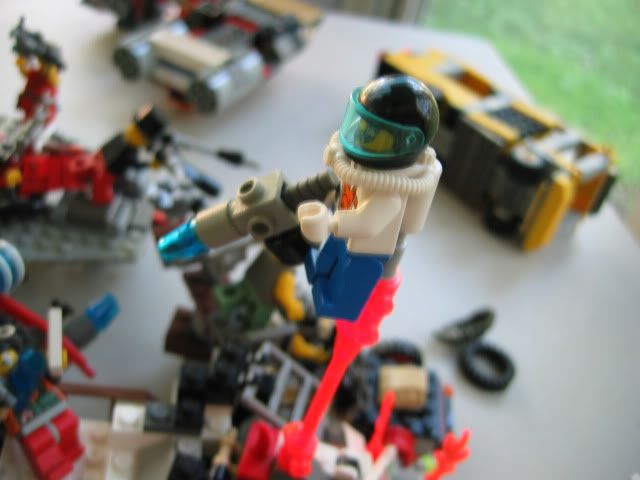 and gives the Road Warrior thief a full portion of plasma pwnage.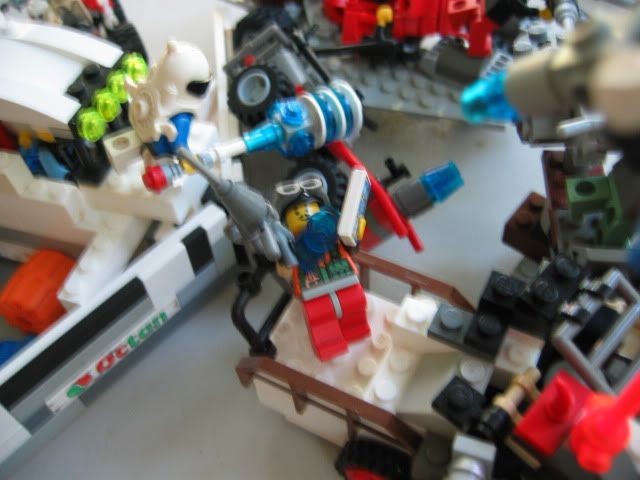 DIRK WINTERS
Dirk, deprived of his vehicle, decides he needs a weapon, reaches into his pocket, and pulls out...
...A key fob?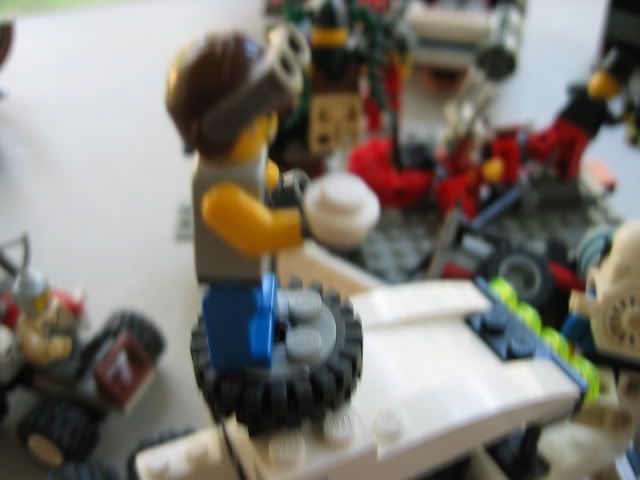 Oh, it's one of those Trident Co. expanda-arsenals. I wonder what weapon it's going to turn into?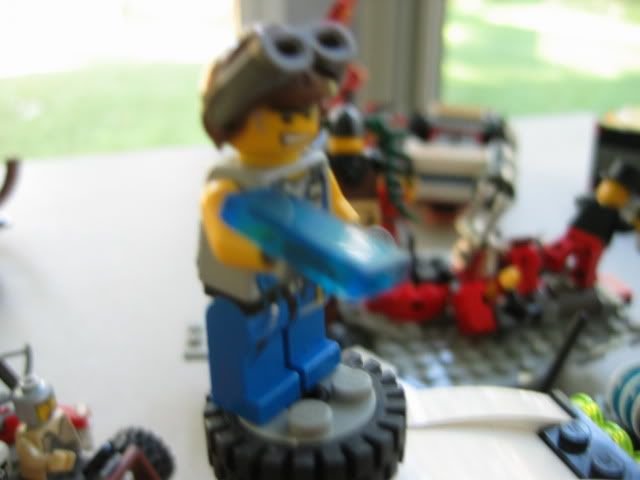 Ooh, a Plasma RPG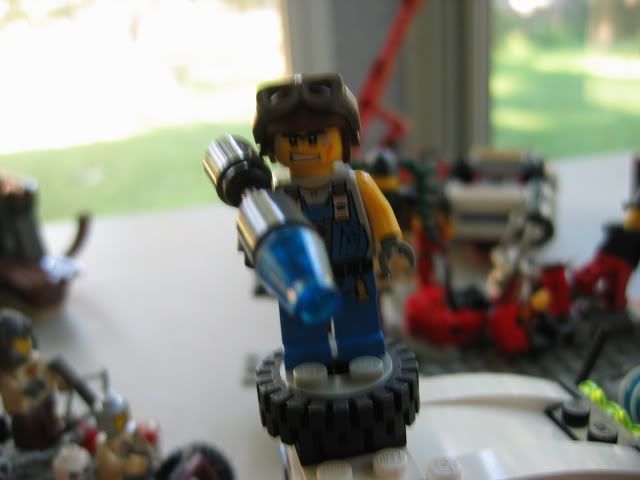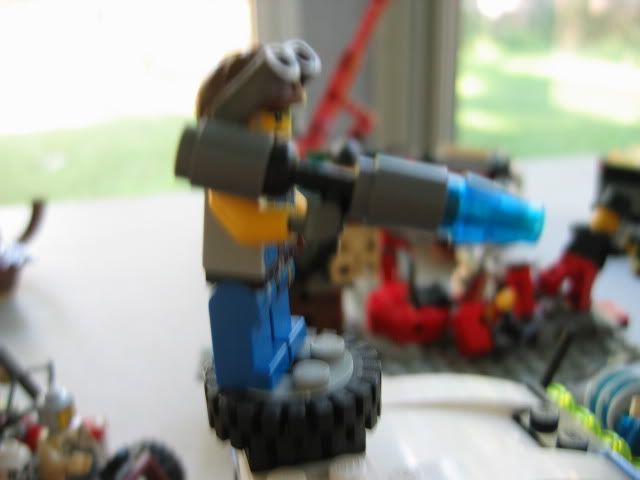 KA-FOOSH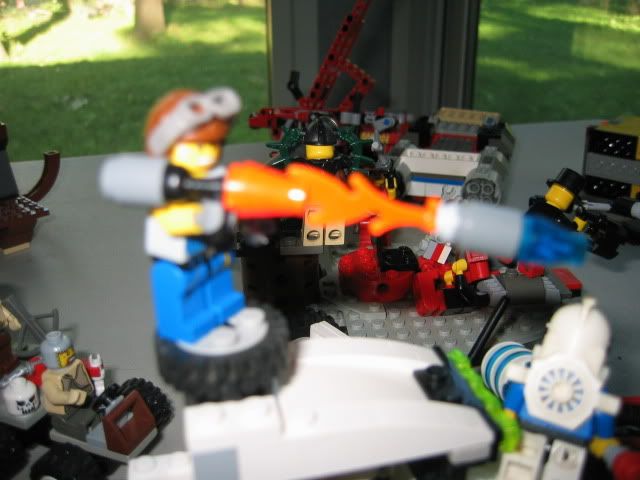 Unfortunately, the missile soars off into the distance without impacting the target.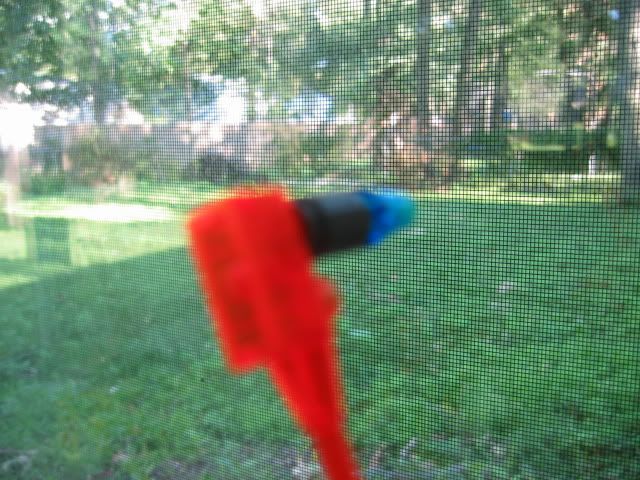 Trident Co. nanites synthesize a new missile out of local mineral deposits.
[WARTRAIN CREW]
Meet Pedro, the Vaguely Racist Gaucho, the crew's hero.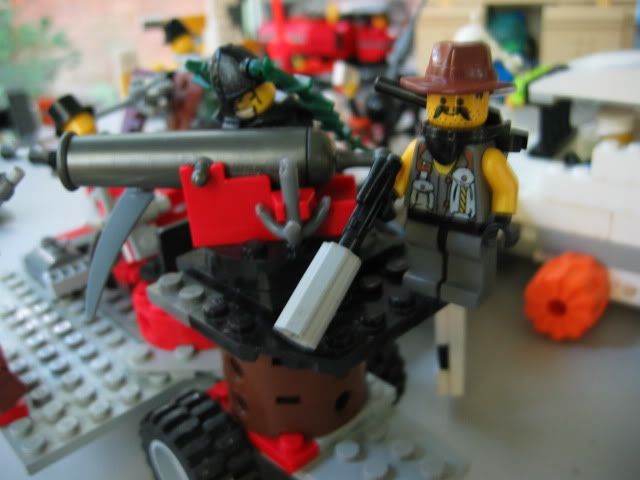 He's apparently jumped all the way across the battlefield onto the Krimson Kruzer.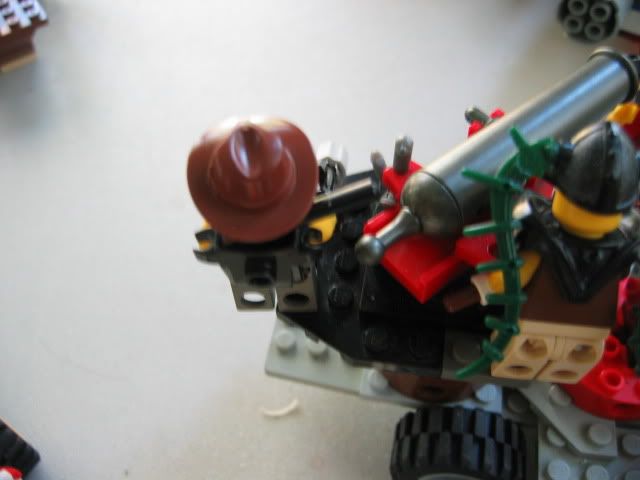 He gives the cannon a kick, and it swings around,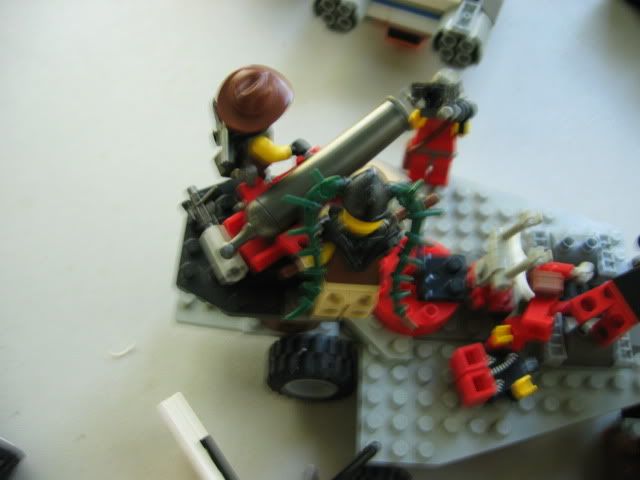 and knocks Crazymal off the Kruzer and onto what's left of Dirk's buggy.
The conductor tries to whack a Reaver with his lantern, but a crit-fail sends his hat flying onto a spike instead.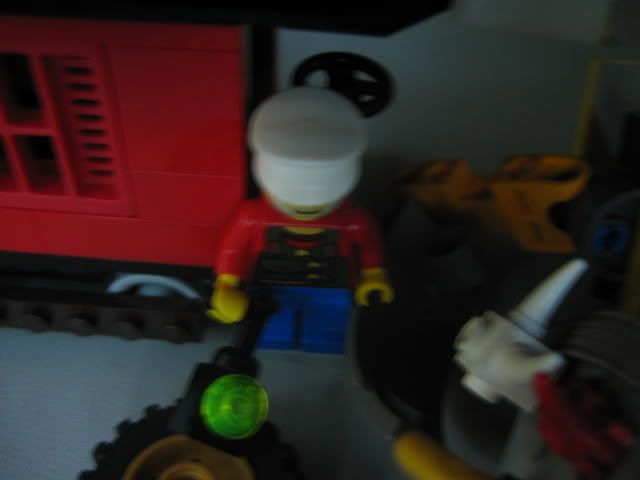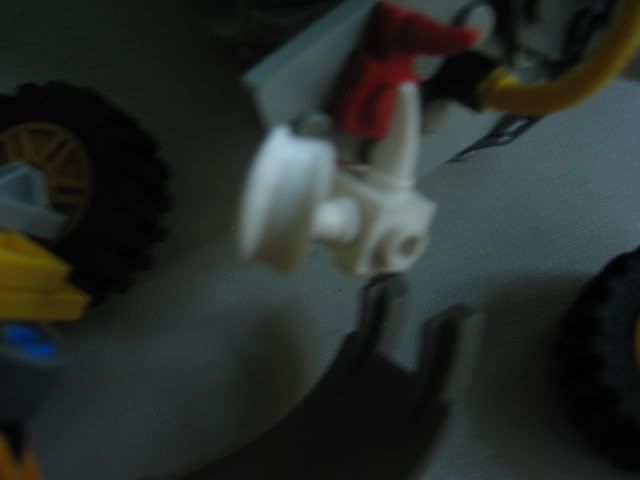 Meanwhile, the driver activates the auto-cannons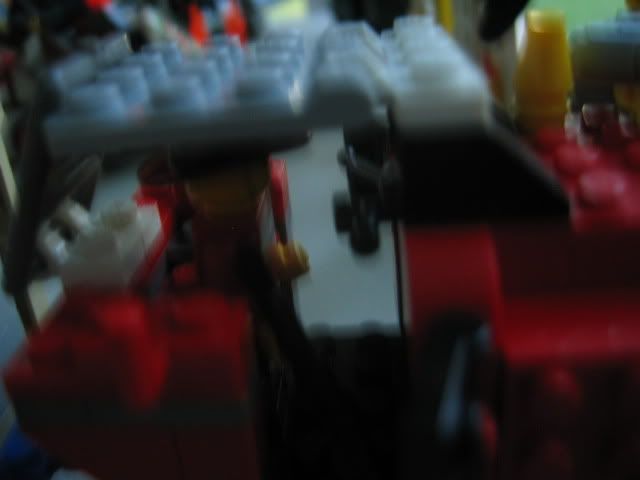 DAKKA DAKKA
KADOOSH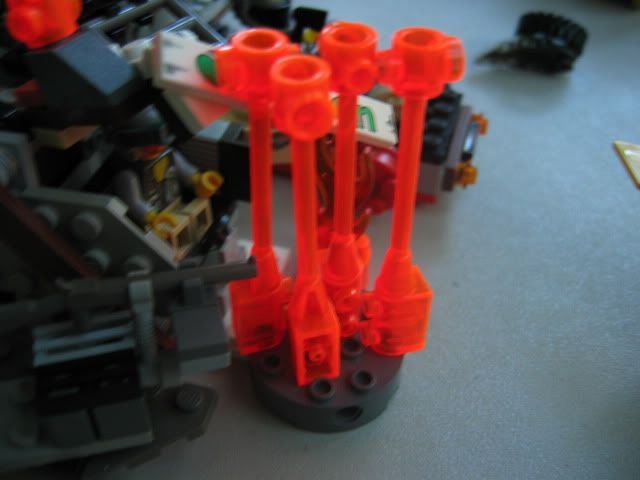 A crewmember inside the boxcar kicks the strange glowy thing out in front of the Deth Trukk.