Topic Thread
http://www.brikwars.com/forums/viewtopi ... 245#119245
_________________________
The Coalitions Newest troopers are getting a baptism by fire in this battle with a Peach hoard in the Badlands of Kreen. the Skirmishers' objective is to secure a suitcase filled with Blue Prints for the coalitions Havador Frigate SHIPS, as well as some extra documents from one of their spys in deep undercover. Which will be instrumental is the Coalitions up and coming space conquest.
_________________________
The two armies and the objective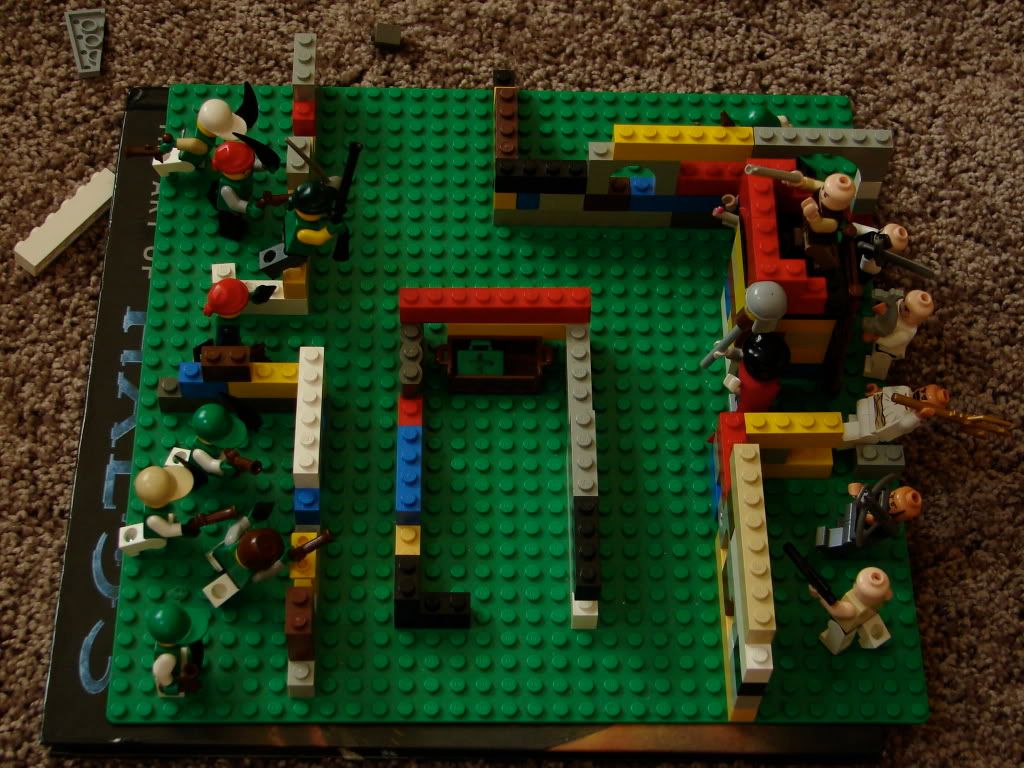 <C>=Coalition turn
<P>=Peach turn
_________________
<C>
The Coalition Charge and kill 3 peaches while lossing one to a CritFail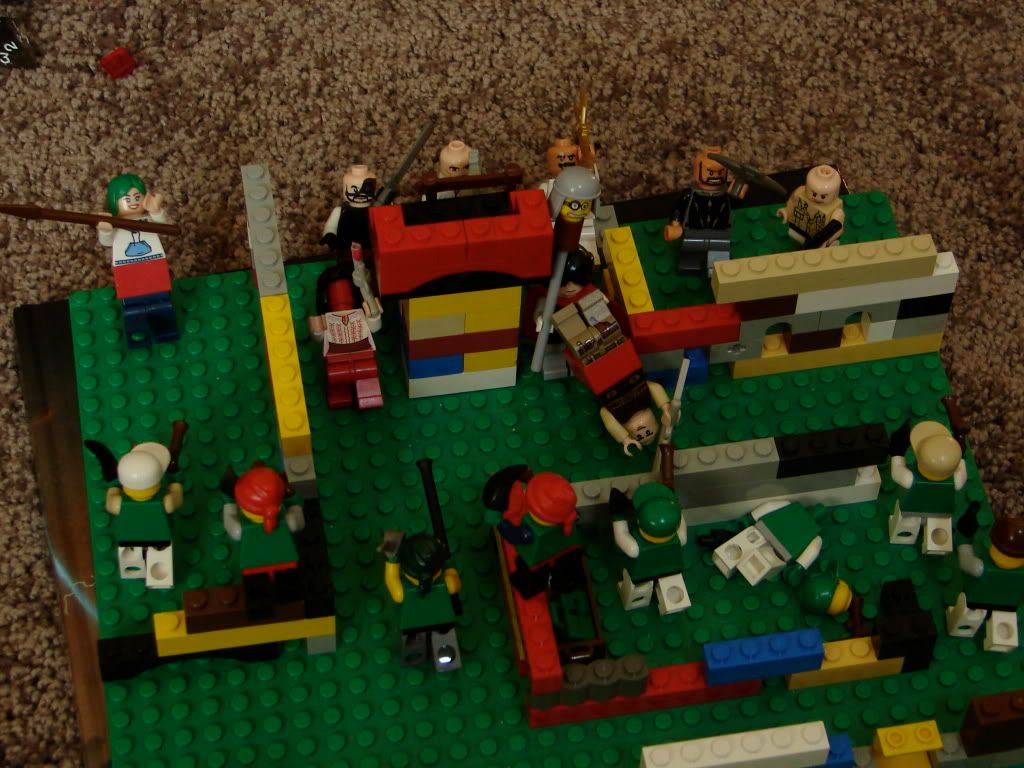 <P>
The Peach Shaman majiks hime self up to the tower and orders his peaches to rush the Yellows. they cut down 2 Coaliton Skimishers and loss a man to a failed feat.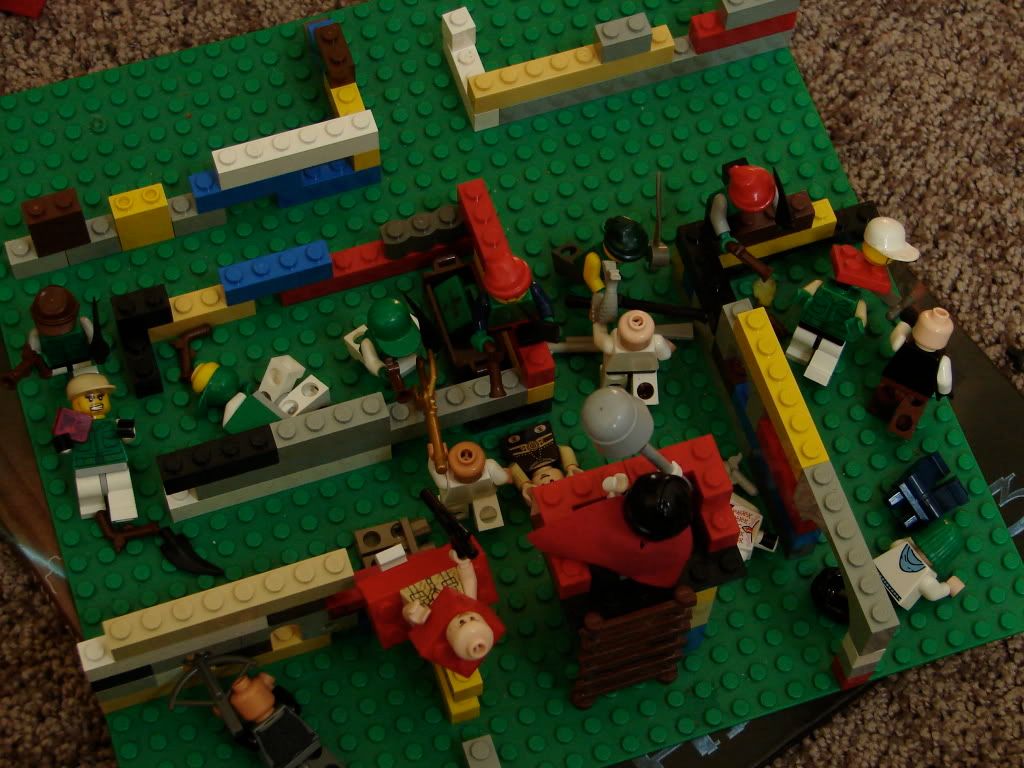 <C>
The shaman is sniped, 2 more peaches are slaughtered and another skirmisher is lost to a CritFail.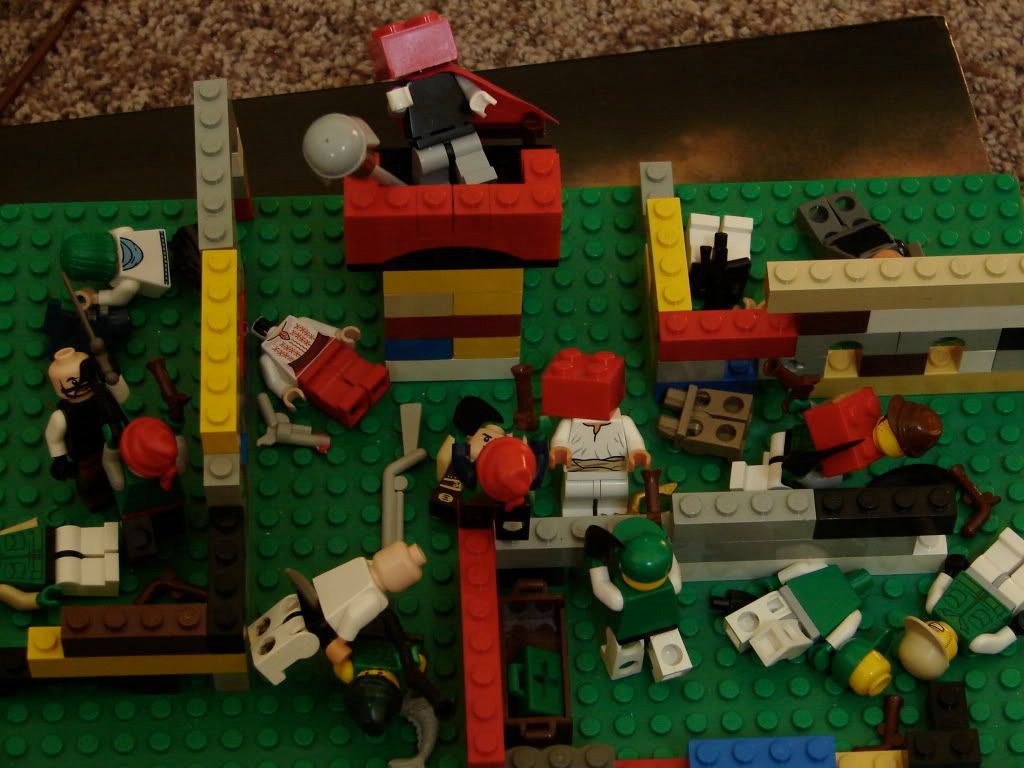 <P>
the swordsmen cuts down another Skirmisher and the crossbowmen tries to get a better shot.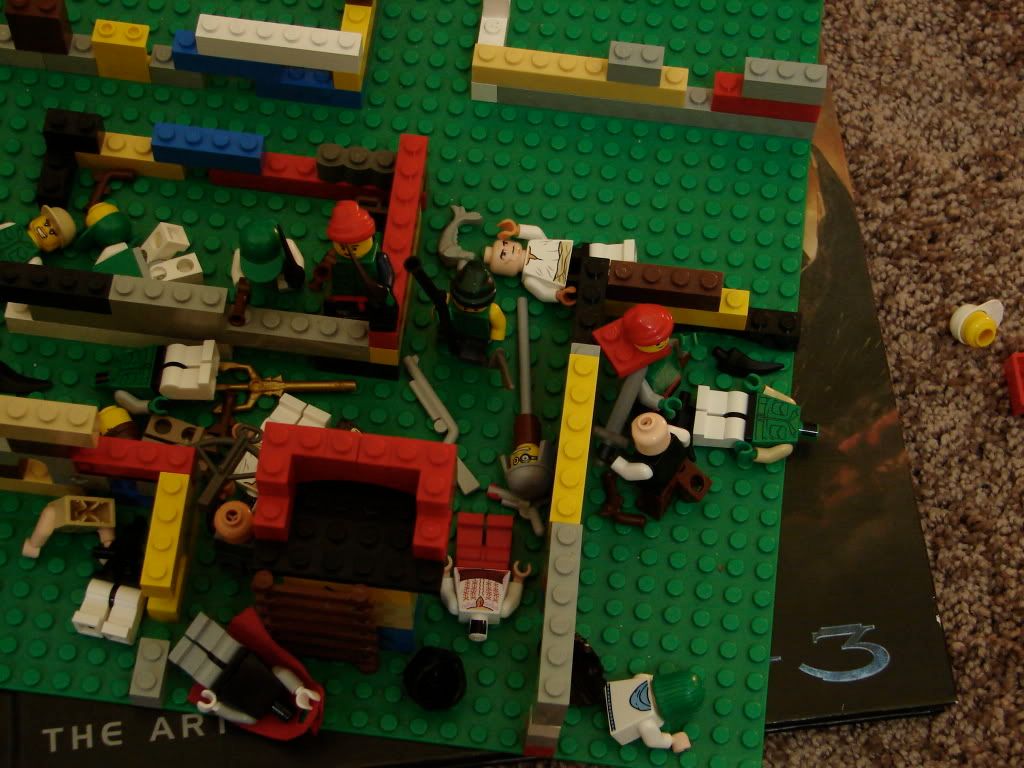 <C>
all attacks fail.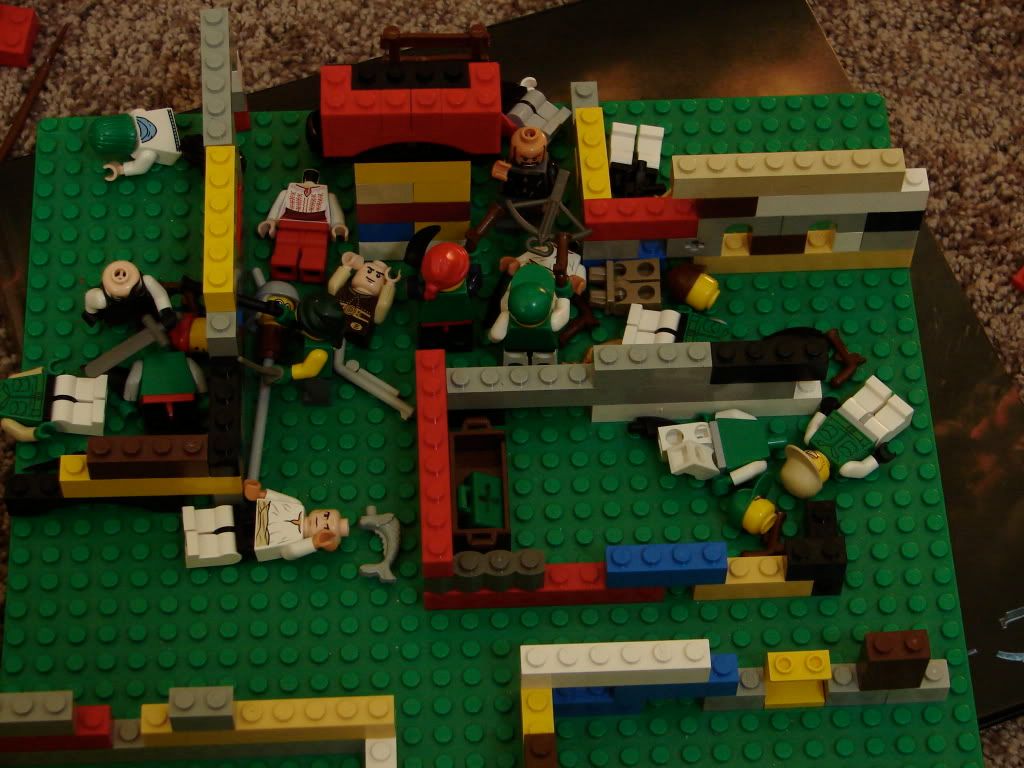 <P>
Swords men dives at Captain Crooks and CrossbowMan dives to cover.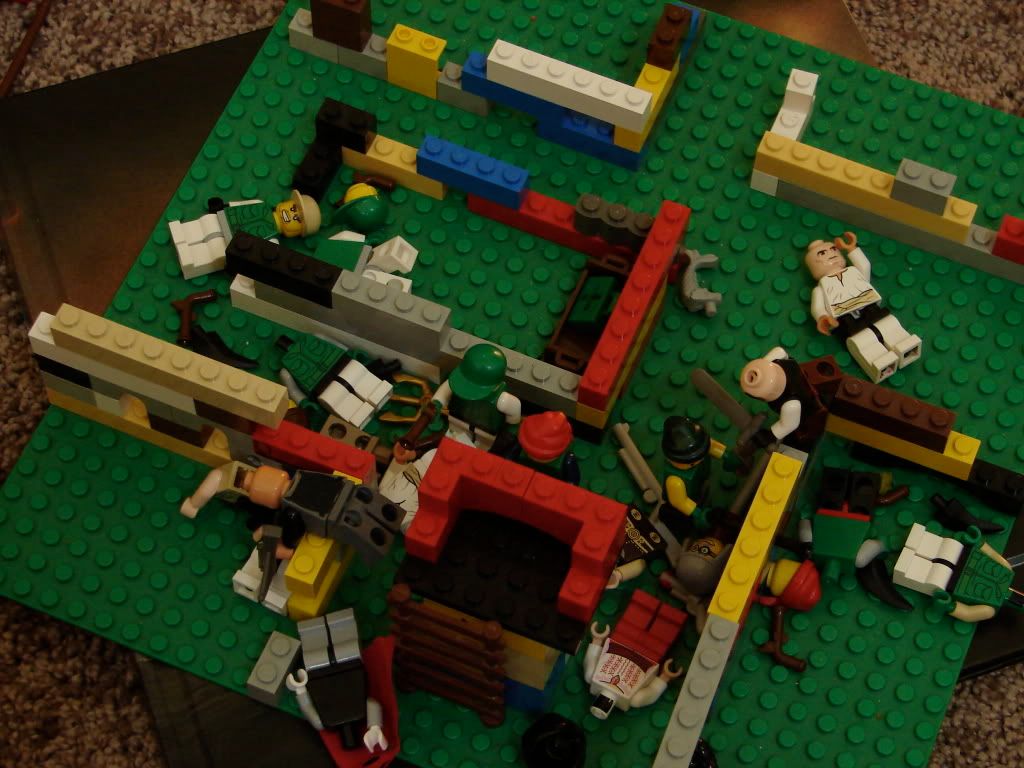 <C>
Crooks guts Swordsmen like a fish and the other two men blast the Crossbowmen.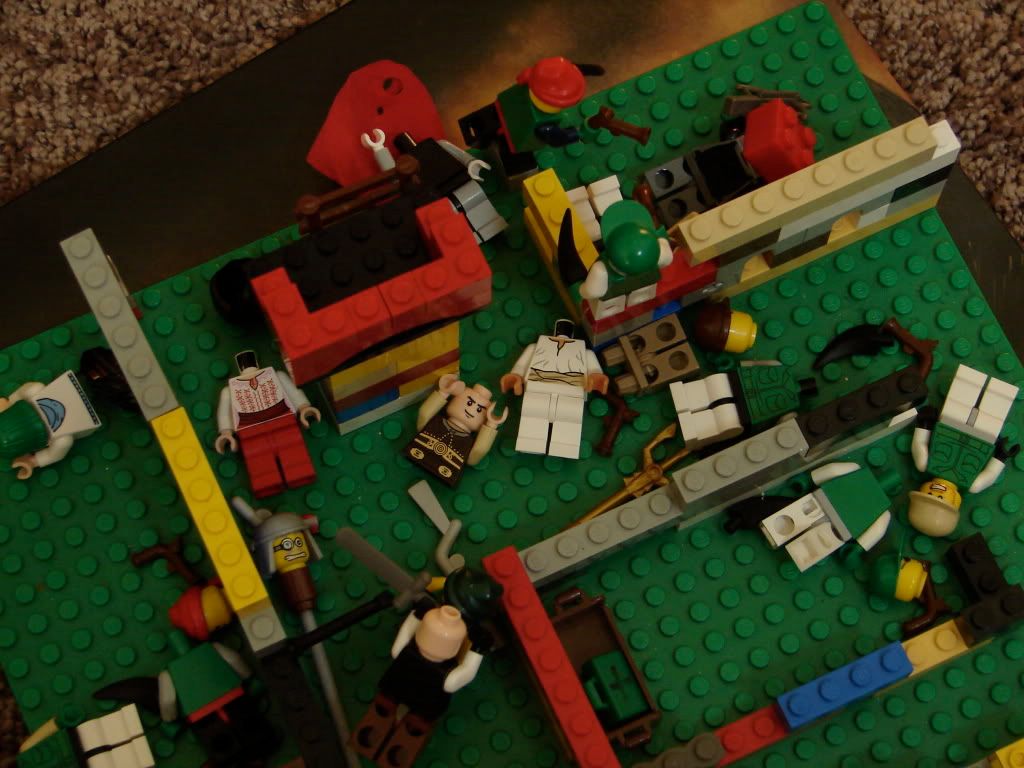 "Package Secured returning to base."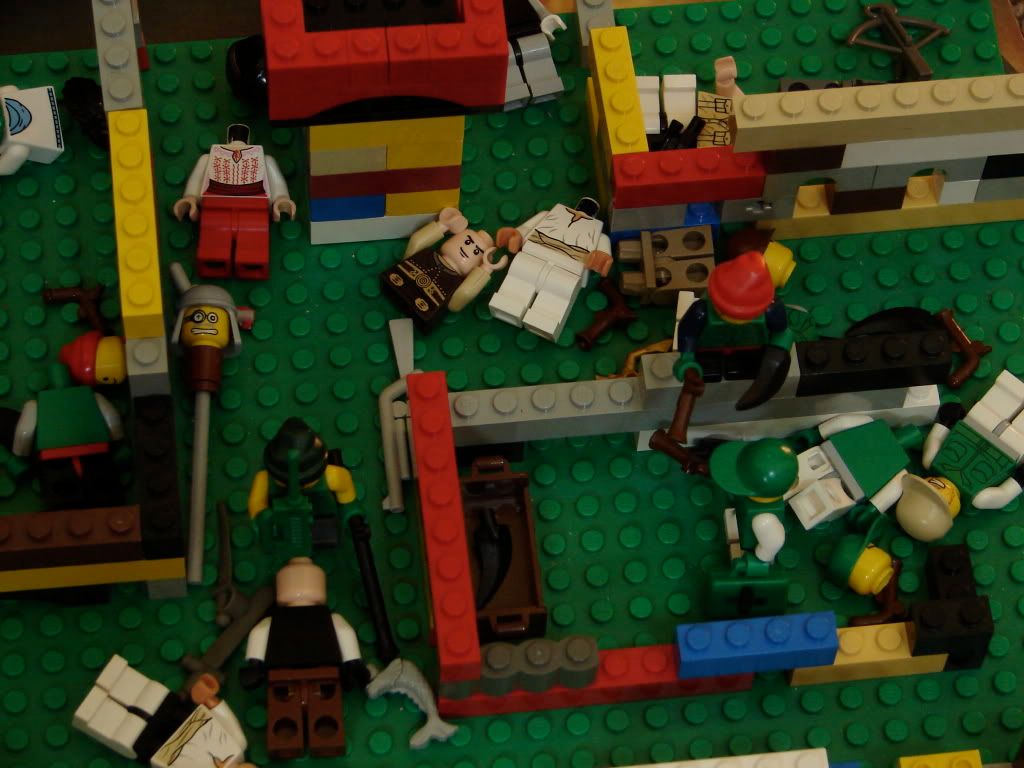 COALITION WINS