This is a pretty long Brikwars matched played with my two younger brothers.
In the dark underground of Virginia, there is a basement. And two forces of insanity are fighting for it...
The first faction, the Police, led by a manic-depressive alcoholic Sheriff (The guy in the Aussie-hat).
The second force, the Bandana Swordsman's Knight. They are commanded by the Blue Bandana Swordsman.
And, a detachment of the Conglomerate of Salt Miners stumbled into the area. Captain Subordinate leads this group.
Turns One And Two
Just some movement into the wide and featureless Basement. The Police are really far and are still slothing forward. A Firefighter on their side runs into the castle for some ale.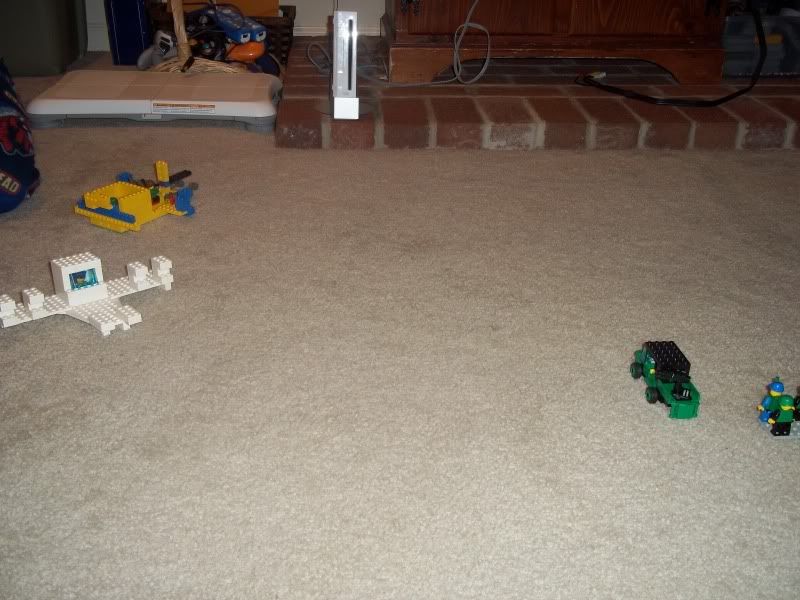 Turns Three and Four
The Pickup Truck and Flier fire upon each-other, to no avail. The truck damages the yellow attack vehicle. Police are still moving out. I get sick of this and grant double movement to them to enter battle faster.
Turns Five and Six
Conglomerate soldiers move to attack the police. Bandana Knights push the attack, losing their flier but making progress.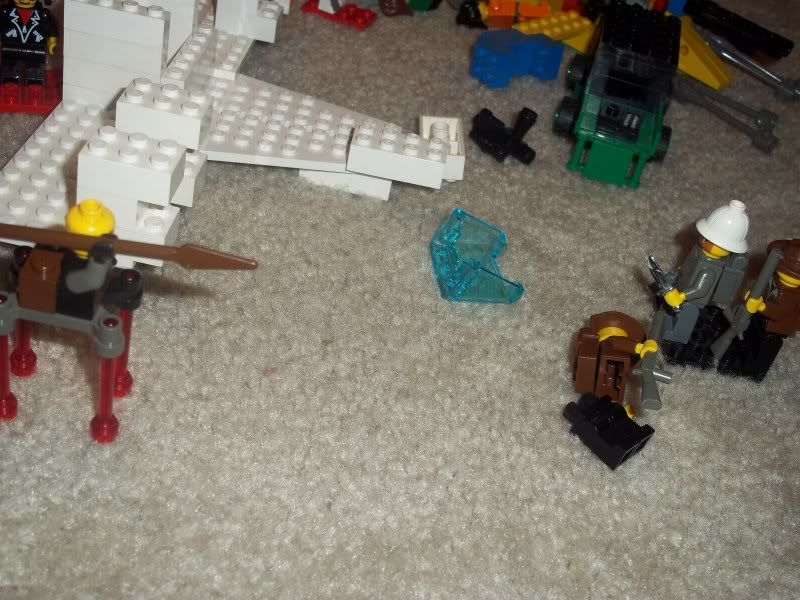 Turns Seven and Eight
Police devastate the Congolmerate unit. The Bandana Spider-Guy misses Captain Subordinate.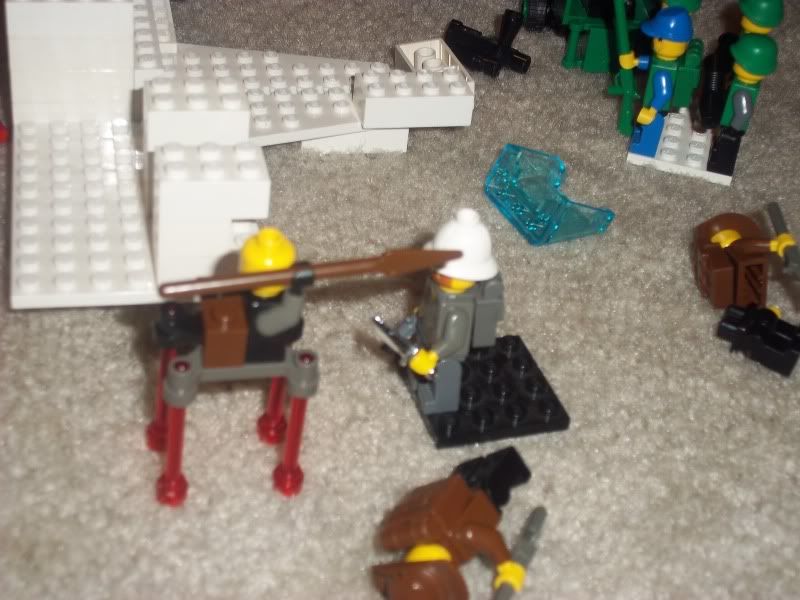 Captain Subordinate uses a Stupendous Feat to pick up and throw Spider-Guy into his friends. It works.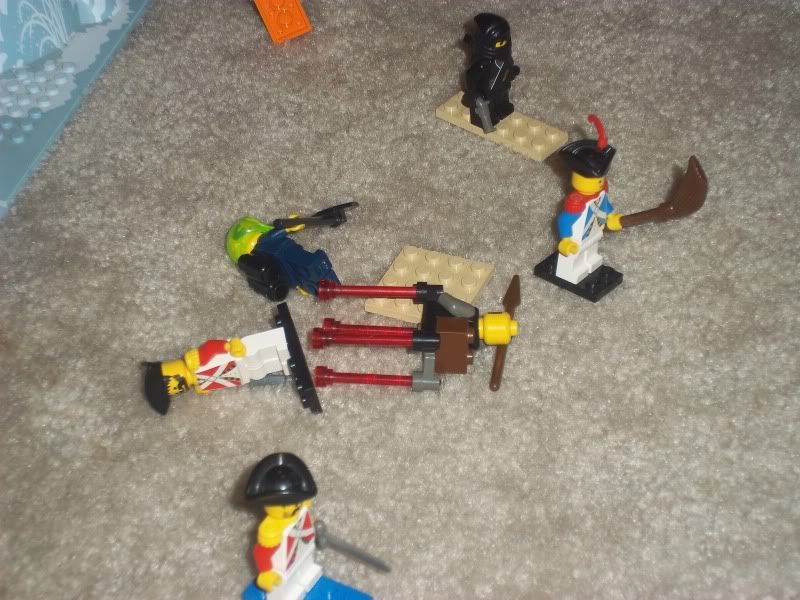 In addition, the Sheriff uses his Stupendous Feat to summon Besseh, his personal BURP-Man. This succeeds as well.
Turns Nine, Ten, and Eleven
The Police finish off the Conglomerate unit. The pickup truck rams a bunch of Bandana Knights, but the driver gets shot by a Samus knock-off.
Turns Twelve to Seventeen.
The Bandana Knights are finished off. However, Conglomerate and Police forces engage each other.
One Police Guy, infuriated that a Conglomerate soldier killed his girlfriend earlier in the battle, kills Captain Subordinate! However, the Sheriff is also killed, though he claims he's still alive, teleports away, and vows revenge.
The last of the Conglomerate makes their last stand, but then Besseh throws the pickup at them.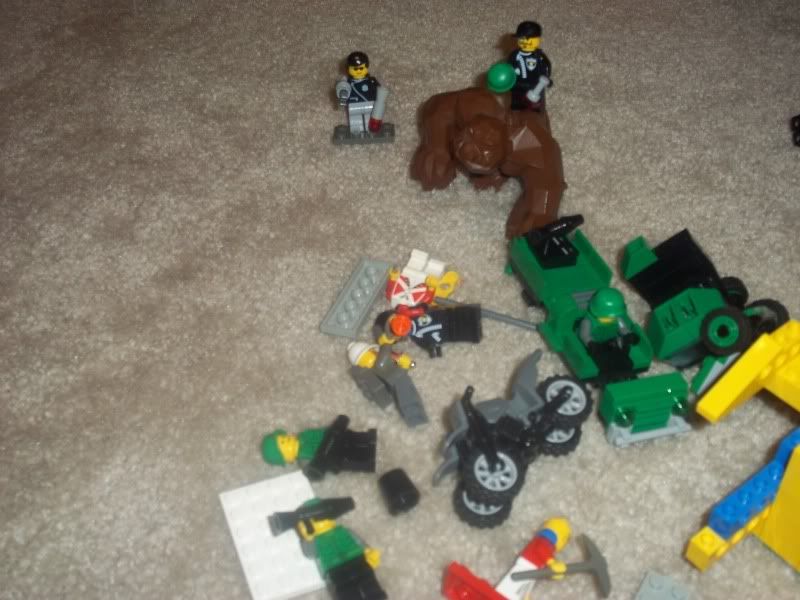 The Police win the battle!
Aftermath: