http://www.brikwars.com/forums/viewtopic.php?t=5755
Round 1
Loyalists - solvess
Chief: "General, what course of action shall we follow?"
Marnix: "Wait, I think I feel the tactical plan of my lifetime coming up..."
"There's nothing else for it... You can't approach with prudence something that can't be done prudently..."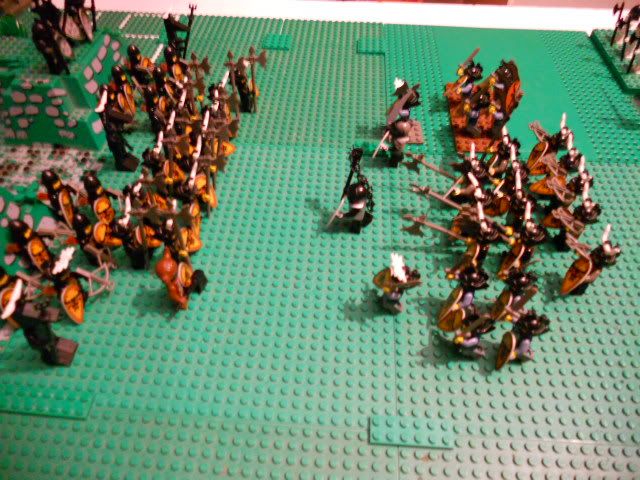 "CHARGE!"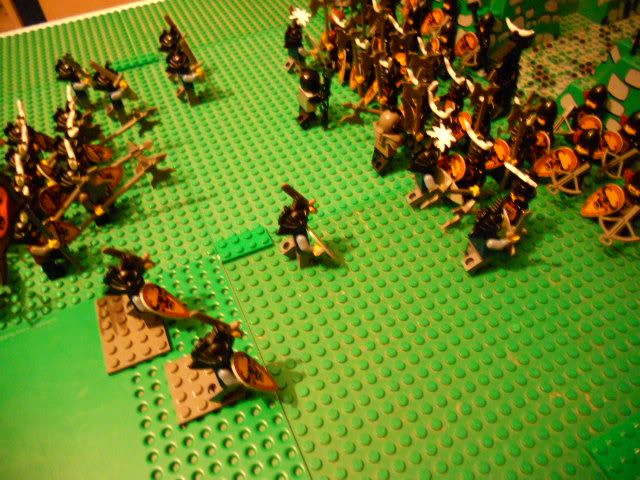 The phalanx, who couldn't sprint, lagged behind. Shields clashed upon shields but the Rebel's line didn't break. Giving the example, Marnix reached the enemy lines himself first.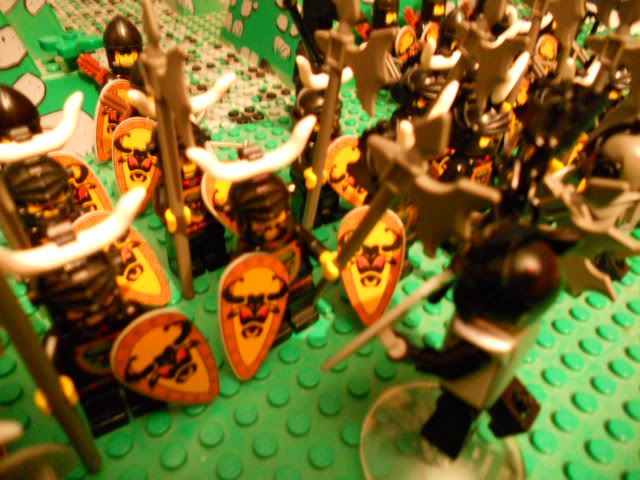 With a warcry, he made a brave leap...
... and smashed into the middle of the enemy formation, allowing him to attack all four of them as he swung his mace above his head vigorously...
Killing two; the others defended with their shields succesfully, though their defences staggered under his fierce blows.
Rebels - Moronstudios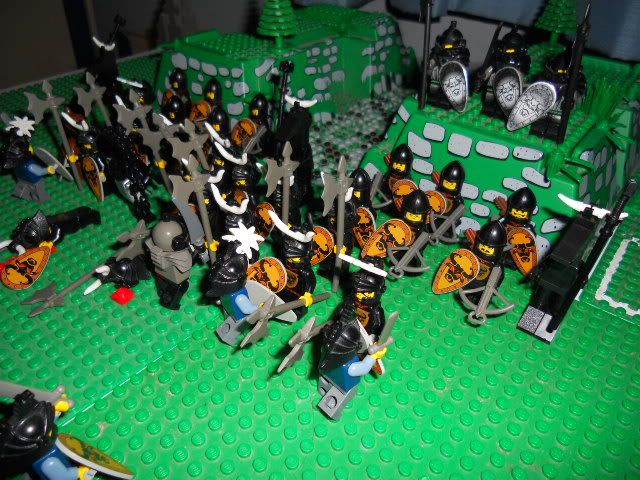 The Icons let their spiritual magic flow through the ranks of Valarius' army, allowing every unit to move faster.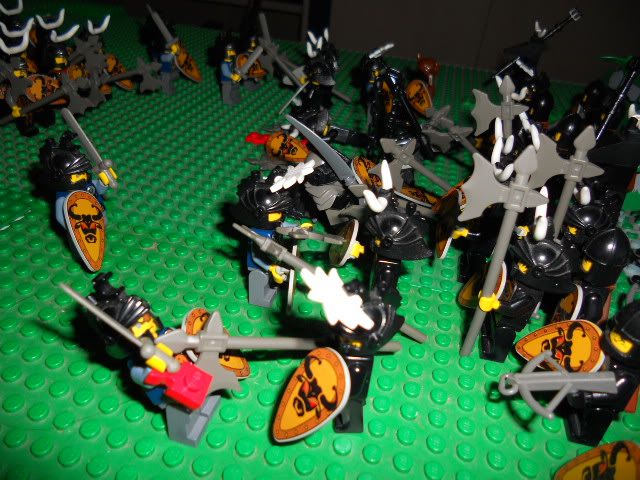 They would've advanced amongst the whole line as a unit if it wasn't for the guys already blocking them, so some warriors even found themselves having to step backwards briefly to attack. Fighting broke out almost along the whole line - a swordsman was killed and the loyalist general took a hit.
Where the opposition was cleared, phalanx advanced.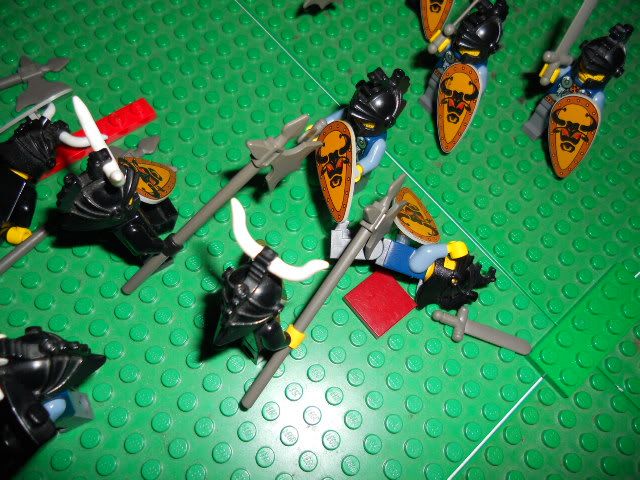 On the other side of the field, another swordsman was defeated.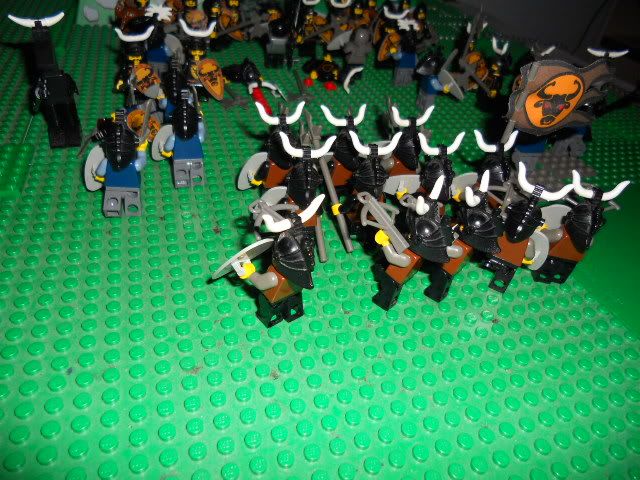 The icons on the sides advanced as well, which was what the crossbowmen had been waiting for. However they barely managed to hit anything and the Icons easily shrugged off the shots that did hit.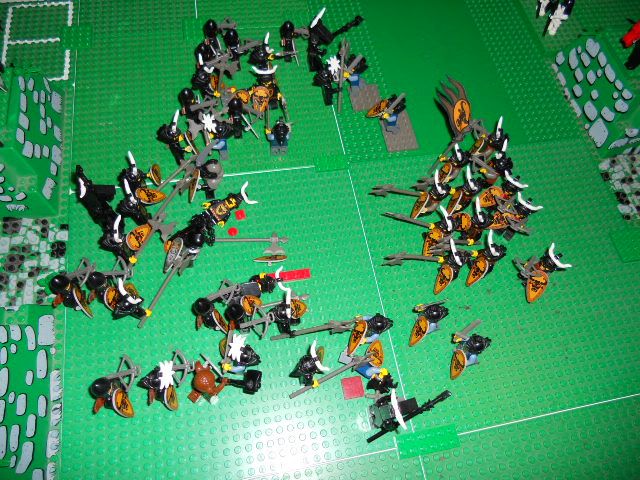 Crossbowmen advanced, mostly swarming out over the flanks.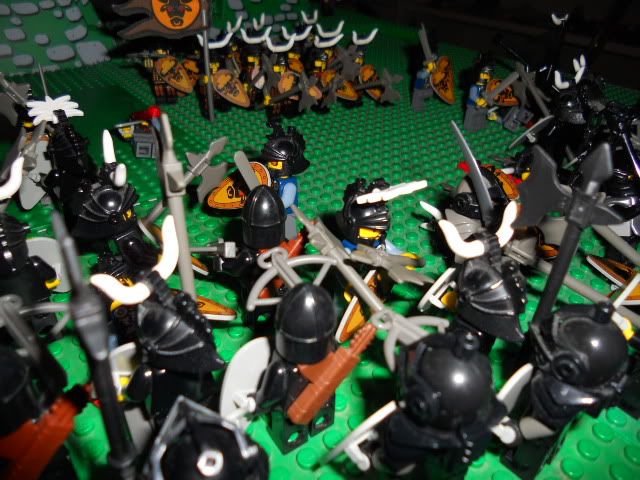 Valarius descended from his hill. Since he was blocked by the mass of fighting warriors he took his crossbow and fired a destructive bolt, exploding the face of a swordsman.
Xalen - Silverdream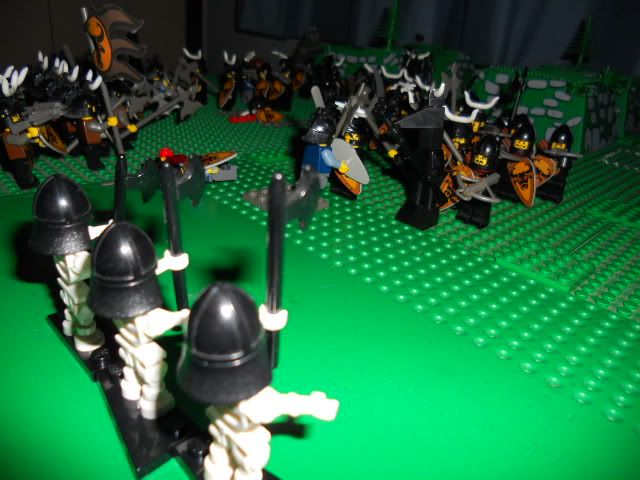 The skeletons advanced in silence.
Xalen attempted to raise more fallen warriors to aid him, but failed.
He took his frustration out on an enemy crossbowman, tearing him apart with his shadow magic.
Purple Mages - Ross_Varn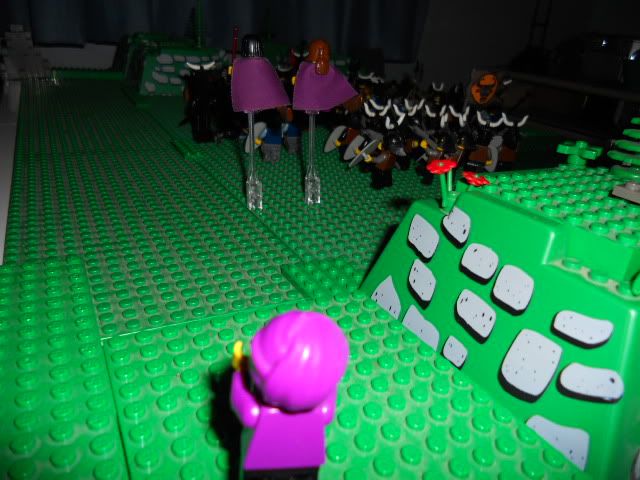 The headmaster cast a speed spell, allowing his companions to fly swiftly off into the battle.
One mage casted a spell which confused one of the Rebel phalanx, making him pause and wonder if their cause was right (he won't do anything until he overcomes the spell).
The other caster's attempt to fire a fireball into the enemy ranks exploded into his face (crit fail), and he managed to let the 1d6 repercussion chip off one of his HP.
Overwatch
Kill Chart
Loyalists - 2
Rebels - 3
Xalen - 1
Purple Mages - 0
Next orders... let's say the deadline'll be around tuesday midday, since I won't be home until friday from tuesday evening, so I'll be able to upload round 2 somewhere tuesday / wednesday. Gotta keep up the pace.