Hi guys, guess what? I said Firefly Run would return, and now I deliver!
As the echoes of the crash recede and the wartrain escapes into the mist with Pedro in tow, the survivors of that bloody pileup begin to awaken.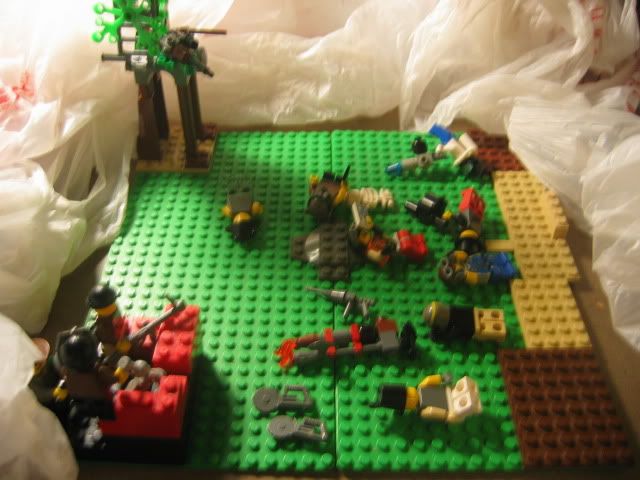 Von Brag, the last member of the Krimson Karavan, is the first to awaken, having merely fallen on his STYLISHLY STEEL-LINED TOP HAT.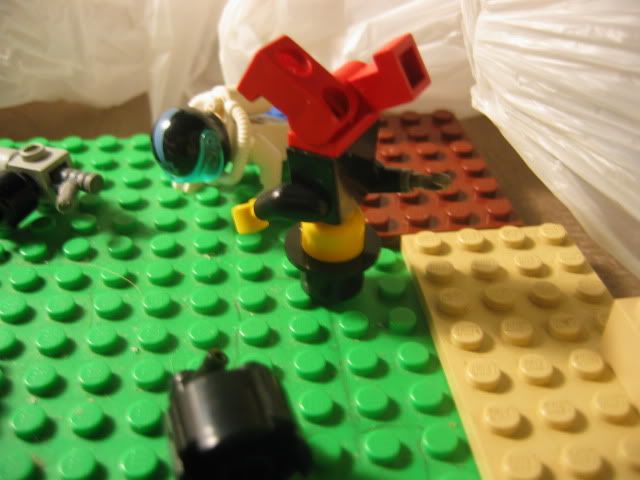 "I say, there's a bloody pea-souper of a fog about."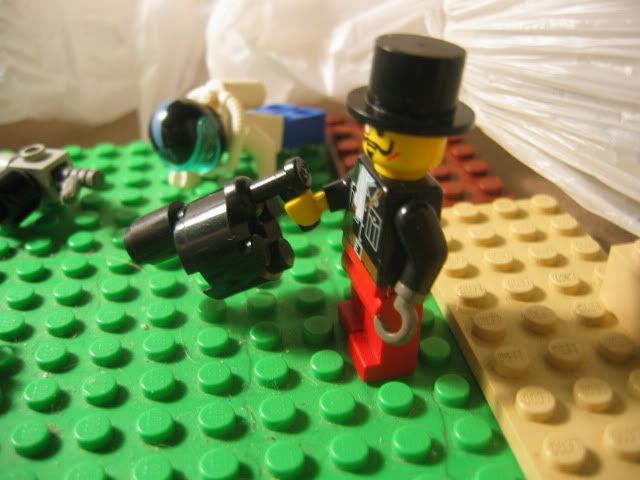 The Trident Co. Plasma Fury is the next to regain his bearings, his stimulant mask quickly banishing any traces of grogginess.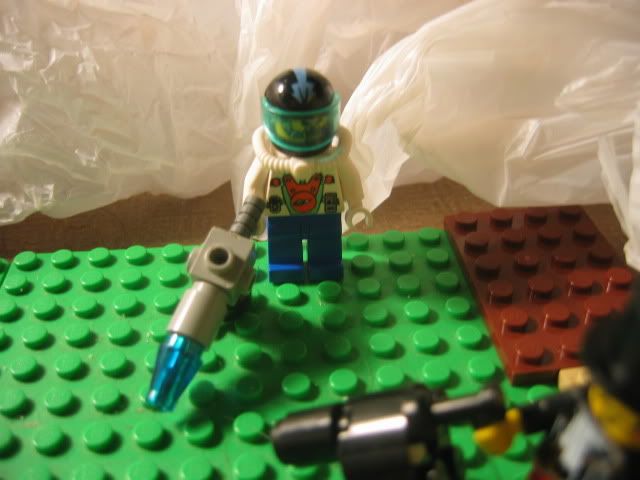 Not to be outdone, the two remaining Road Warriors, Captain and the Deathcar Driver, regain consciousness next.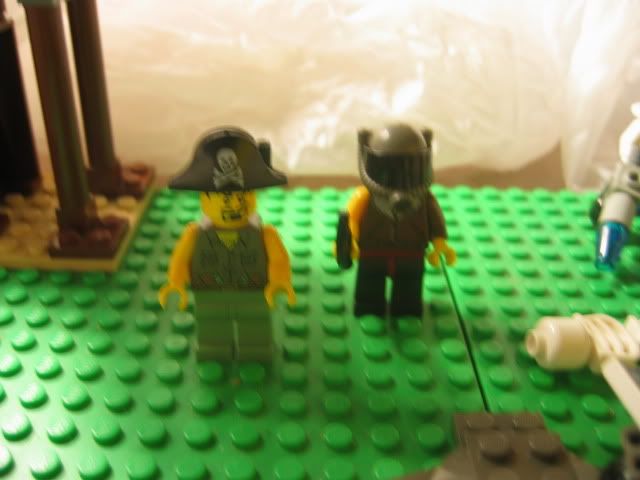 Dirk Winters, renegade Trident Co. derrick rigger, is already awake and sizing up the situation.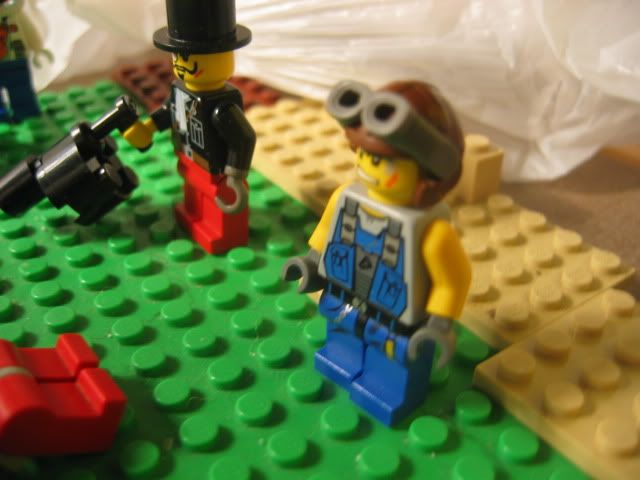 Last, but certainly not least, are the Land Reavers Flamer and Buzzsaw Buddy, who have outlived their illustrious leader Crazymal 4242, and are not happy.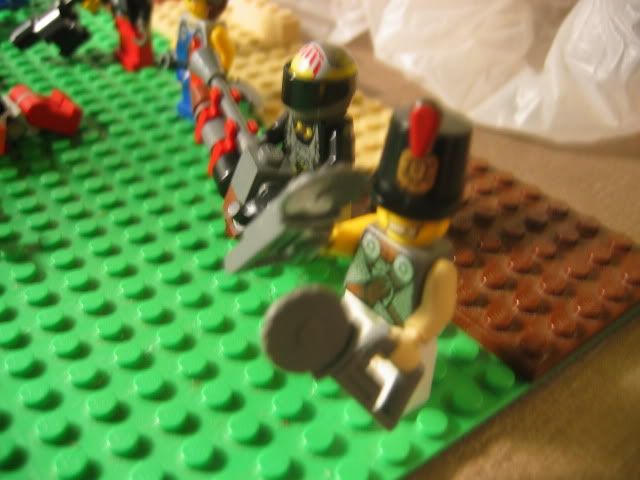 A pair of Canaveral Marshals look on askance alongside their minigun-wielding feather-toting patrol leader, Jacob Marcusson, unsure of who to shoot first.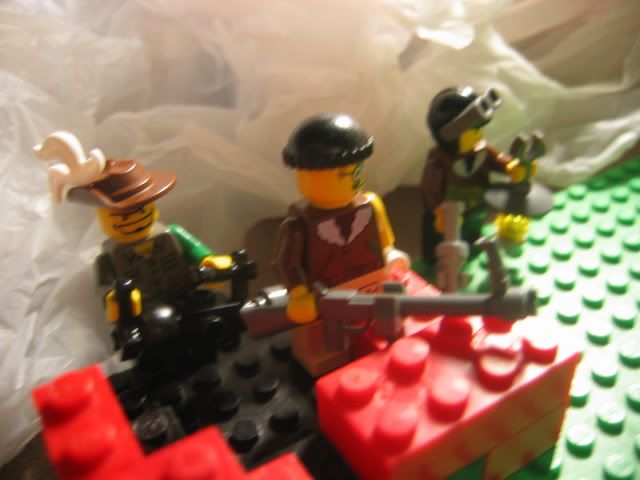 A general Overwatch of the battlefield. Note the dead Road Warrior center stage, still clutching the Solar Modulator in his cold, dead fingers.
As an aside, straying into the fog without a light source, such as the lantern the Canaverals possess, would be considered suicide.
For those of you interested in grabbing a spot, sorry, no dice. I'm waiting until Friday for the original owners of the respective factions to send in orders, and then I'll start down the ass. In the meantime, you can get in line and send in orders for the faction you want now, so I can play out this turn quicky-pronto on Friday.
As usual, it's first come, first go so far as orders are concerned.
Faction [original owner] (next-in-line), *=Submitted Orders
Krimson Karavan [Aoffan23*] ()
Trident Co. [Yoda_Dog*] ()
Road Warriors [Tuefish] ()
Dirk Winters [501stCadians] ()
Land Reavers [Warhead*] ()
Canaveral Marshals [Solvess*] ()
The remaining reservees have been contacted via PM. See you lot Friday!