http://www.brikwars.com/forums/viewtopic.php?t=5915
Round 5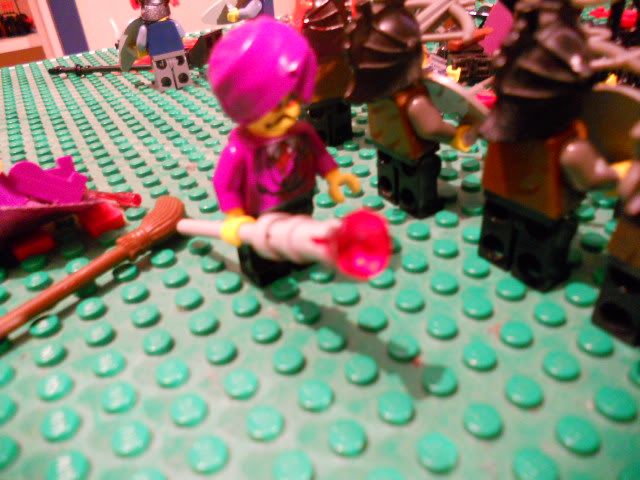 The purple mage got up, still a little bit dazed. [no action]
He did have an heroic feat to spend though. He quickly sought revenge and pointed his staff somewhere with malicious intent... and guess what?
... He rolled a fuckin' 6! >_< One of the enemy crossbowmen was drained of all life...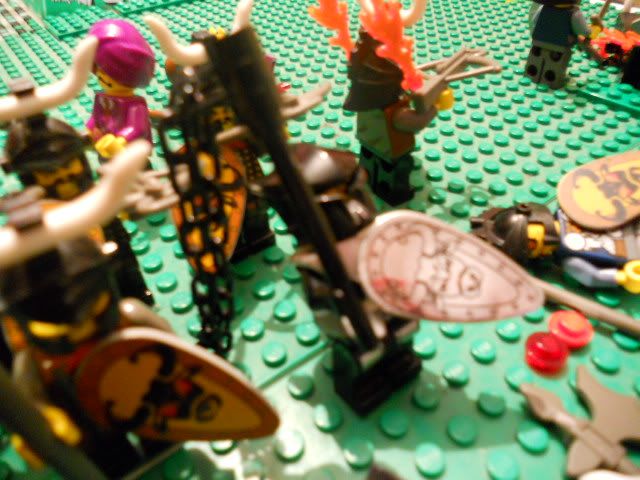 Marnix suddenly felt odd.
So did Xalen. "What the hell is this?!"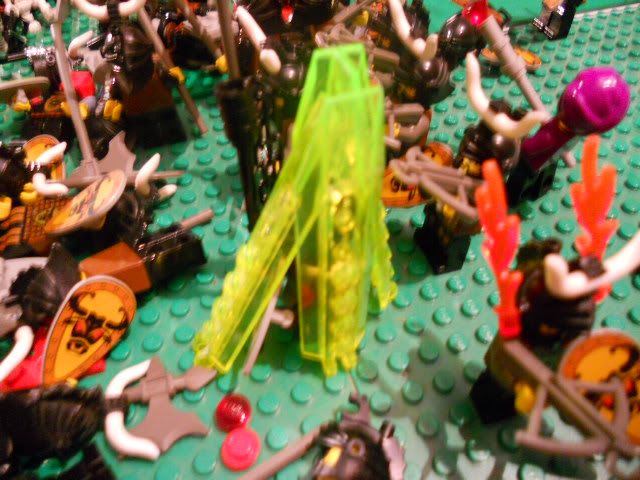 Marnix was healed.
And as a bonus for the crit, Xalen was too.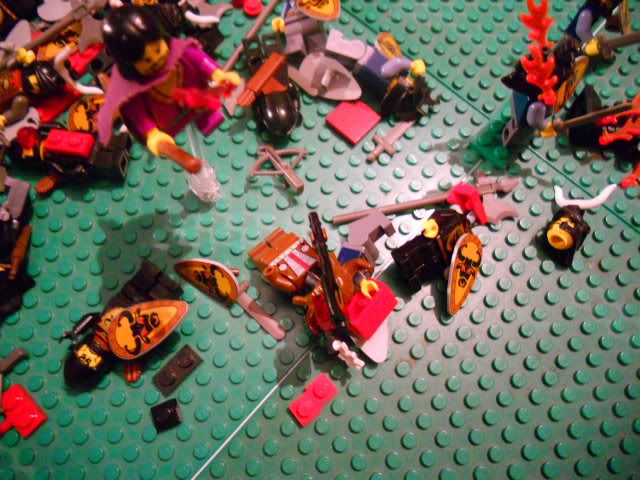 The mage flew back into the air. Since he was technically withdrawing, the Bullbeast got a free attack, but somehow managed to knock itself out.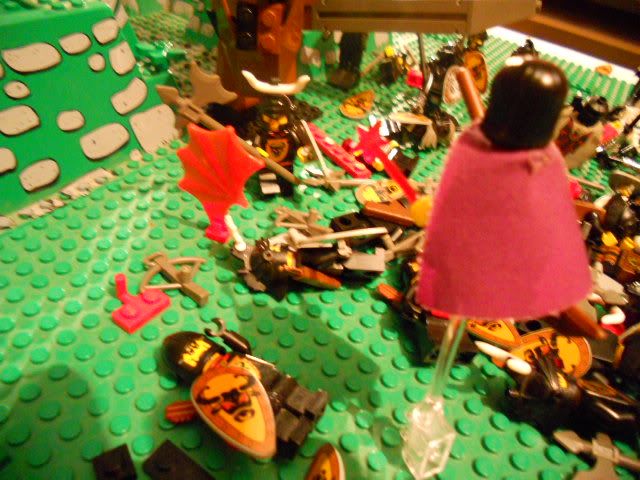 The purple mage then tried to set one of the few remaining phalanx on fire, but missed narrowly.
Rebels - Moronstudios
The crossbowman shot the headmaster, wounding him.
Xalen tried to use his unused heroic feat from last round to ward off his enemies with bats, but crit-failed at the cost of a lower defence...
It was all pretty narrow, but the negative mod to his skill ultimately caused him to fail his block, and he was dealt 2 hits by the combined attack.
Valarius and the chieftain were still stuck fighting the stubborn skeletons or Xalen might have been finished off.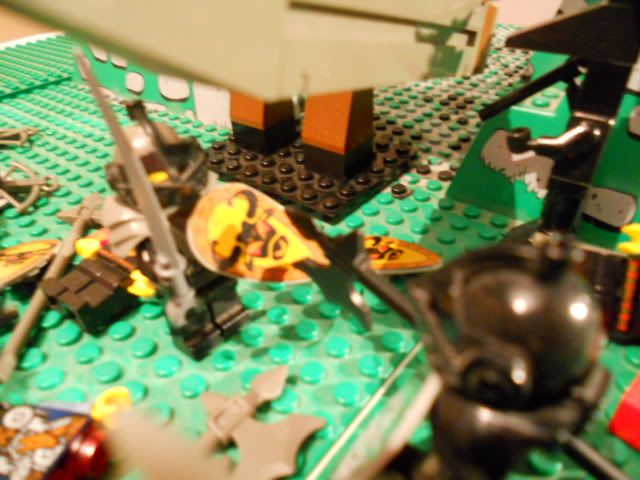 The fight between the heavy and the general continued unresolved as well.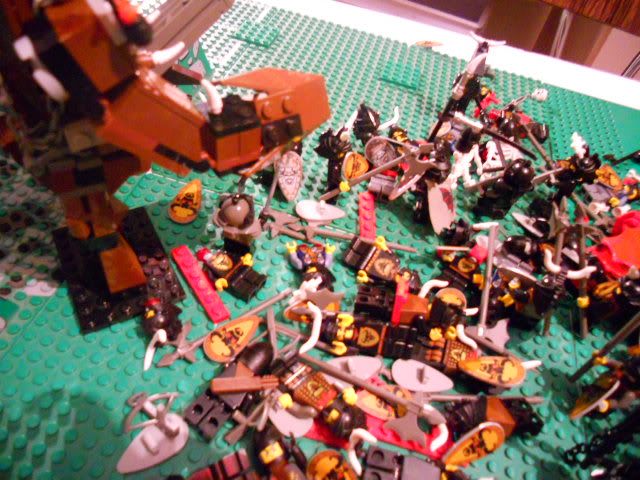 The icons and avatar, something worse the greater icon had meanwhile transformed into, all concentrated their magic on Valarius.
Healing him.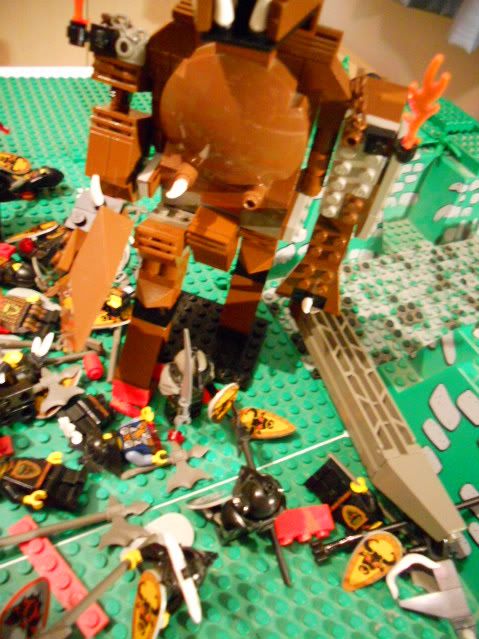 The avatar then attempted to crush the general, but crushed a corpse instead, coating its hoof in blood.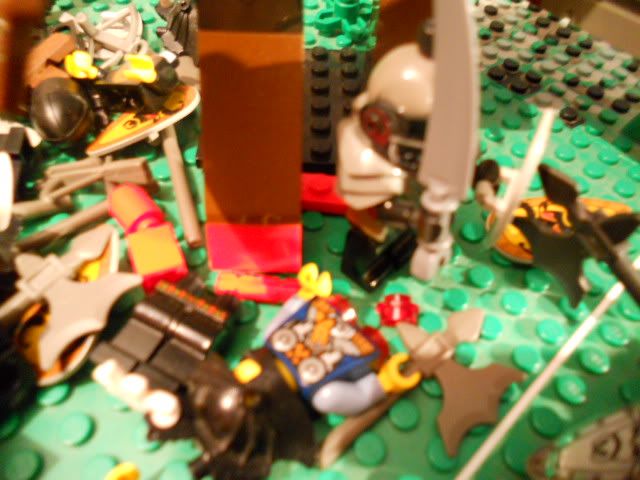 Phew.
Loyalists - solvess
The swordsmen rushed upon the disrupted Bullbeast, dealing it a hit and setting fire to it. It hardly survived at all and was bound to be pretty pissed should it still get to do something.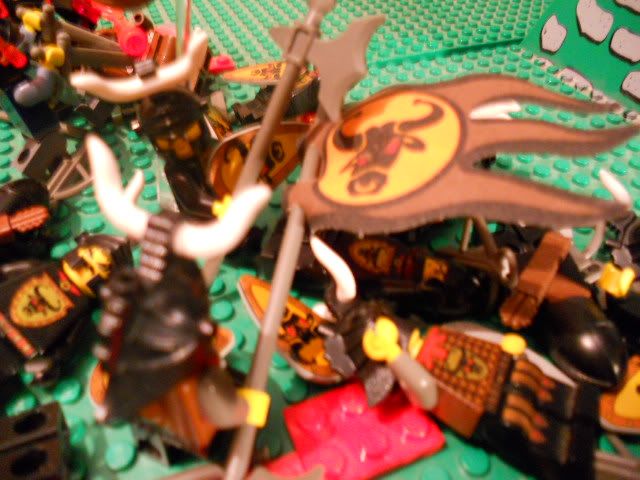 Marnix ordered his men to advance, and the phalanx assaulted.
One of them relieved Xalen of one of his attackers, but didn't manage to kill him.
Actually they didn't kill anything, but this one did allow the skeletons to keep ganging on Valarius.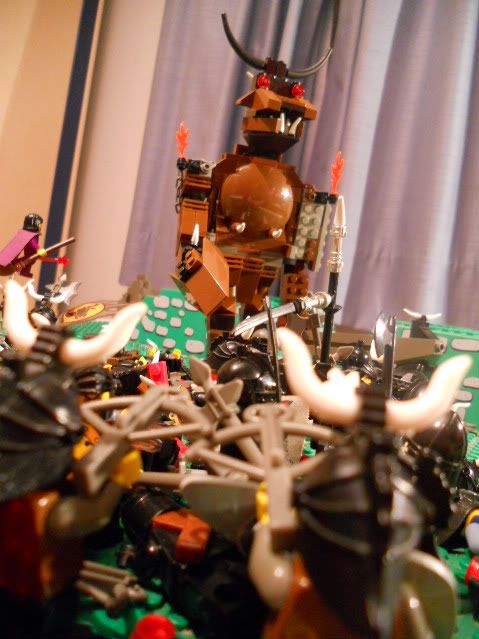 The crossbowmen spread out to the sides and all aimed at the largest target they had in range.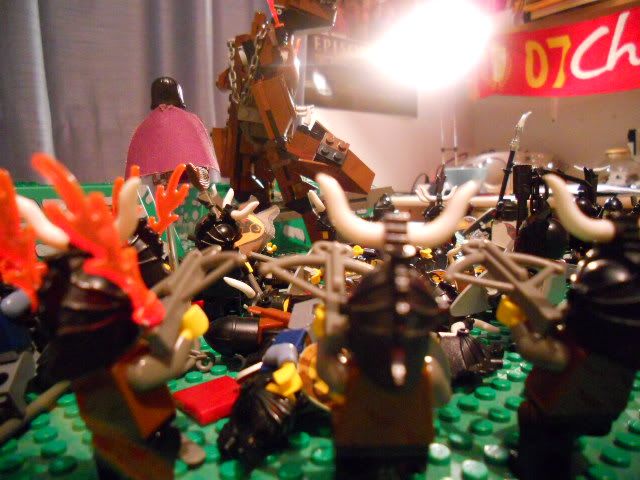 Their sheer numbers allowed them to chip off 1 hitpoint.
Marnix: "I'll personally prove we don't need these demons to aid us!"
He boldly tried to drag one of the avatar's legs out from under him to bring it down to where his mace could reach it. (remember he's strength-based)
It worked! The great creature fell with a thunderous clap.
Marnix then went for the head.
He managed to strike in between the eyes, but not crack the beast's thick skull.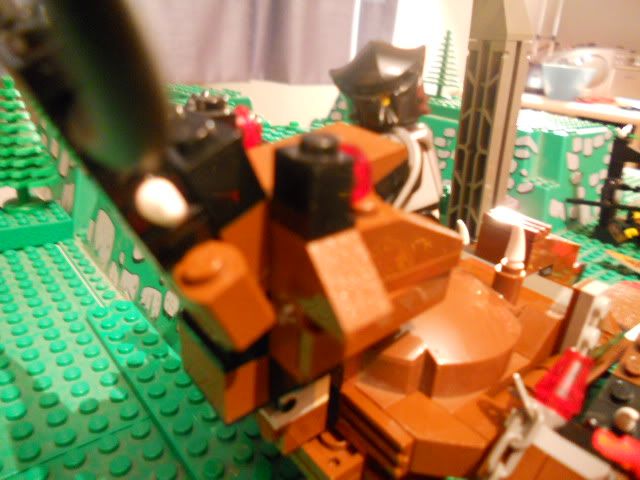 In response, the beast then bit at Marnix, but broke its teeth on his magic shield.
Xalen - Silverdream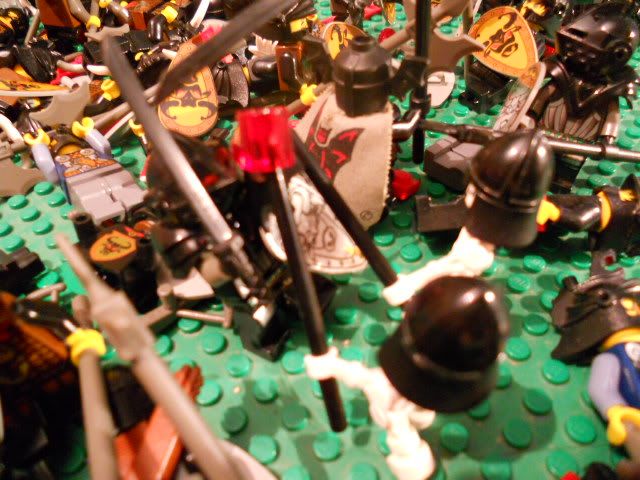 The skeletons finally managed to harm Valarius, chopping him down to 2 HP.
Xalen himself split Carius' skull with a surprising strike he didn't see coming.
Xalen: "What were you saying?"
A gruesome death.
With his heroic feat from this round, Xalen then tried to swing the blunt part of his weapon around to knock nearby enemies away from him.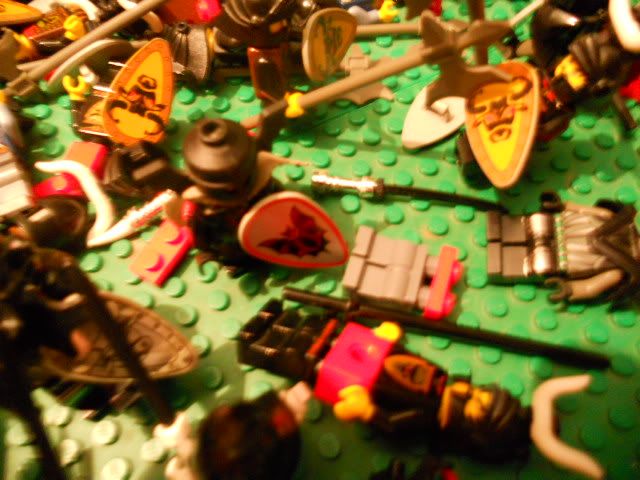 But it wasn't really his day, it seemed, for his weapon broke into pieces in the attempt.
"Someone's
gonna
suffer."
By the way, the horse finally got up.
Overviews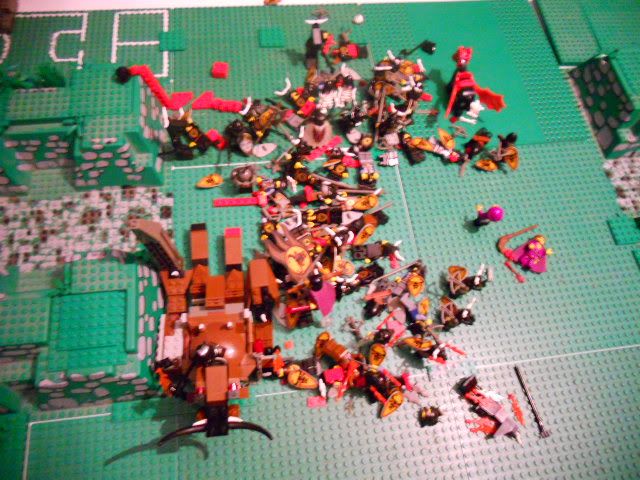 Kill chart
Loyalists - 15
Rebels - 13
Xalen - 4
Purple Mages - 4