http://www.brikwars.com/forums/viewtopic.php?t=6016
Round 8
Rebels - Moronstudios
There was no warning, no nothing, just a sudden soundless explosion of black energy that washed over half of the battlefield as the rebel's creatures were pulled back into their master's world.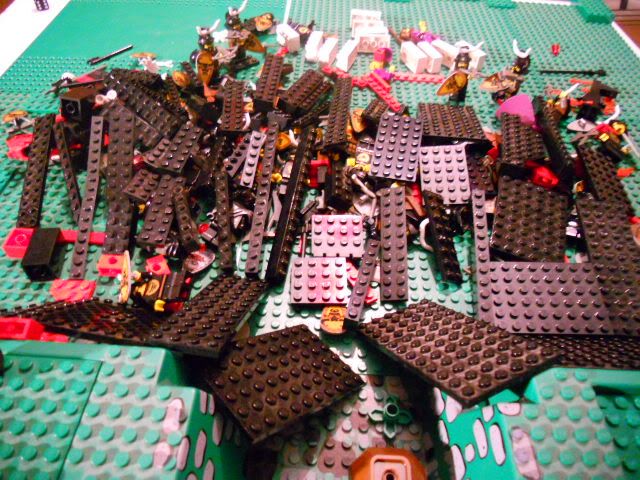 In this final act of malice the Boar God sought nothing but revenge. (3d6 damage rolled separately to every fig caught in the blast at the cost of the Boar God's creatures disappearing, I thought it fair)
3d6 damage is a lot. Marnix was the only survivor, the roll having equalled his armour. The tale of his survival would be an inspiration for other Bulls to believe in their own power.
Xalen - Silverdream
*cough* *cough* Xalen, who was near to death from the blast, crawled over to Valarius' corpse and with his last power, tore his heart from his chest. He then did something almost no one had seen him do before: he took off his mask! (Technically Xalen was killed, but only by 1 point of damage and his horse was killed, so he got 1 chance at redemption. A succesful heroic feat, or he was a goner.)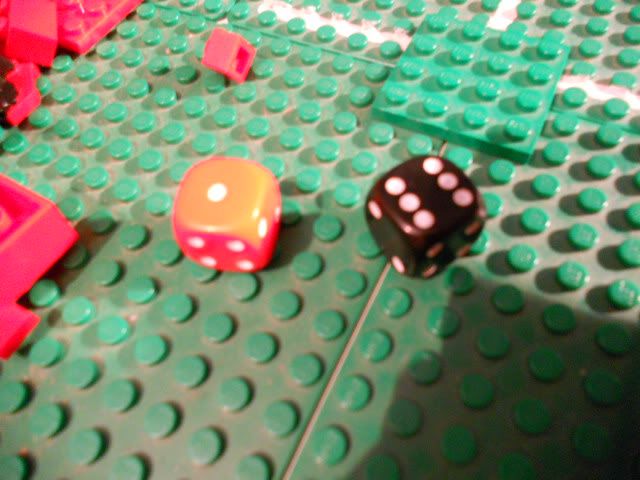 I always roll black dice for Xalen. He seemed to have saved the best for the last, and because of the nature of the roll, I figured I had to make something cool happen now.
Having devoured Valarius' heart whole, Xalen got up, suddenly feeling a new, dark power flowing through him and closing his wounds...
Unnatural flames burst out around him, and the dark warrior looked about himself, slightly puzzled...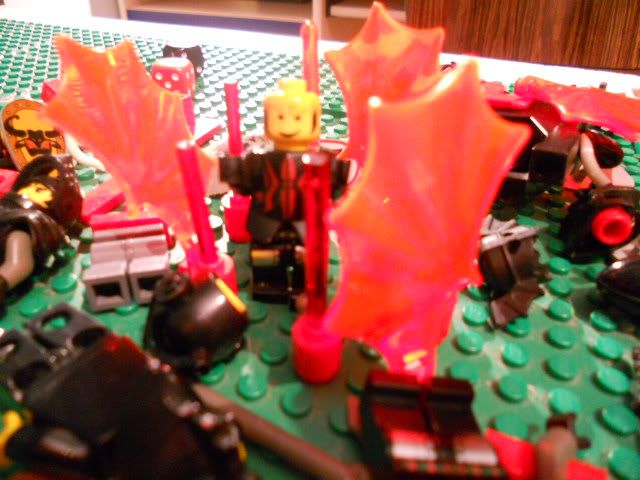 Then he figured out he wasn't going to burn, he was merely basking in his newfound power!
"This is good..."
Paying the few remaining Bull Loyalists no heed, Xalen flew off... He had become one of the most powerful warriors in the world as he knew it.
Final Kill Chart
Loyalists - 18
Rebels - 22 (and 2 of their own guys)
Xalen - 5
Purple Mages - 4
Epilogue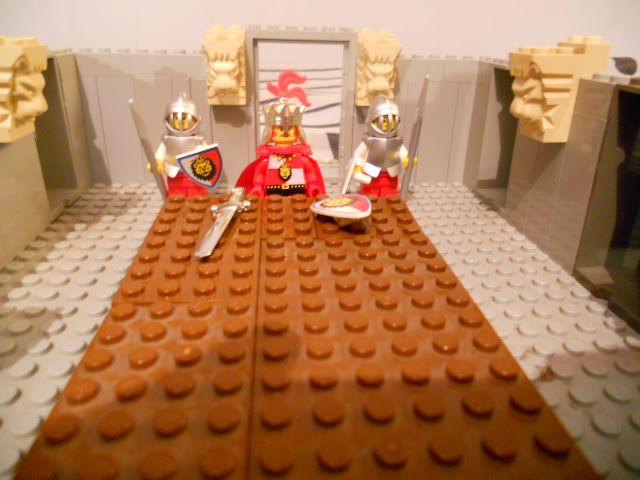 In times of war, the King spent a lot of time in his war room, where he received reports from his generals and sent back orders, communicating with them through messengers. Though it was midnight and he couldn't reasonably expect a report anymore, he was still up.
Suddenly, he spoke.
"Guards, leave me."
"Yes, my lord."
The guards had only just left when the doors suddenly swung open.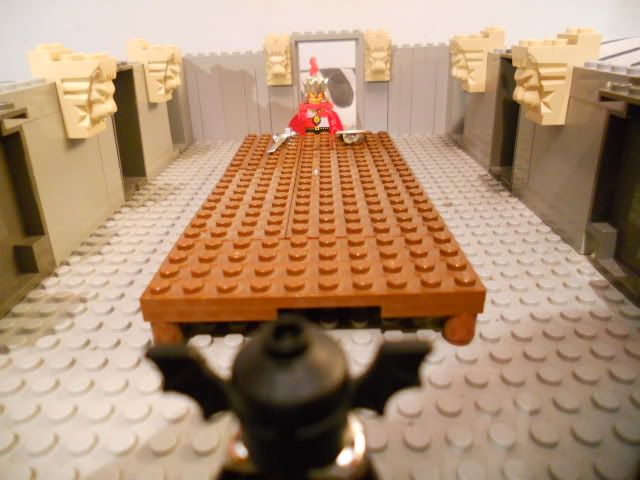 "Your enemies have been destroyed, my King."
"Welcome back, lord Xalen. You appear... changed somehow."
"Do I?"
"I see. Consumed the Divine power bestowed on Valarius, have you?"
"I suppose that's one way to put it."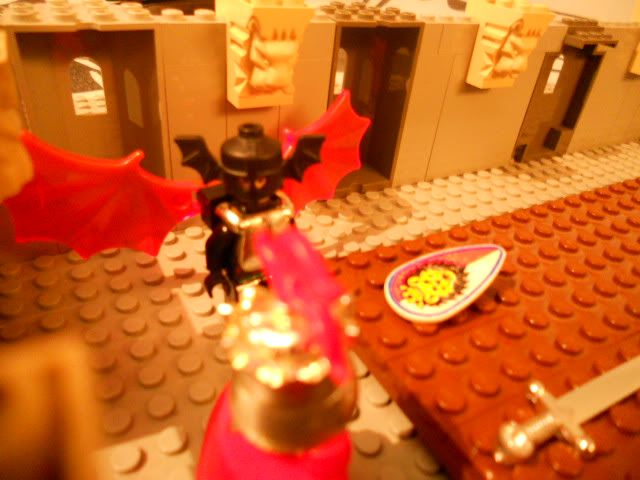 "And now you seek to use your newfound power to overthrow me and seize control of my Kingdom?"
"I must admit... The thought just crossed my mind. But governing a Kingdom from a seat seems like an extremely dull job to me. I prefer to be on the frontlines. So far working for you has been satisfying. I like your style. Besides, I have a vendetta to settle with one, no,
many
of your enemies."
"So I see."
"What is to become of the remaining rebels? Shall I make a bloody example of them?"
"In times of peace, I would have, but these are times of war, and I have enough enemies already. Putting their backs against the wall will reunite them again, and it's not certain the other Bulls would agree. General Marnix has proven his worth. I will not ask more of him right now than to hold his territories and reunite his people. Since I understand this is all that obscure Boar God's doing, I will grant them freedom of religion despite what happened. That way, they won't have a reason to raise arms against us again. Besides, I don't suppose anyone would be eager to lead another rebellion?"
"After what I did to Valarius, I think not."
"Fine then. What would you have as a reward?"
"Let me kill some more."
"Alright. Henceforth, you'll be free to do as you please in this conflict."
"We're all that remains, Lord Marnix."
"This is a black day for the Bull kind. However, I have lead us this far, I will not turn back now! Our victory here will bring back unity to our side, no doubt many warriors will see that, while this situation is not ideal, it is an improvement from where we started out and we won't be able to carve our freedom by relentlessly swinging our axes at everything around us like wild animals would! I will reforge our people into a whole that will pull through this war as one."
So that's that. No fudge involved except for granting Xalen a chance to stay alive (which I still rolled for and was influenced by the dice as well), I just go by the dice to determine my story. Well played everyone.