http://www.brikwars.com/forums/viewtopi ... 031#146031
TURN 1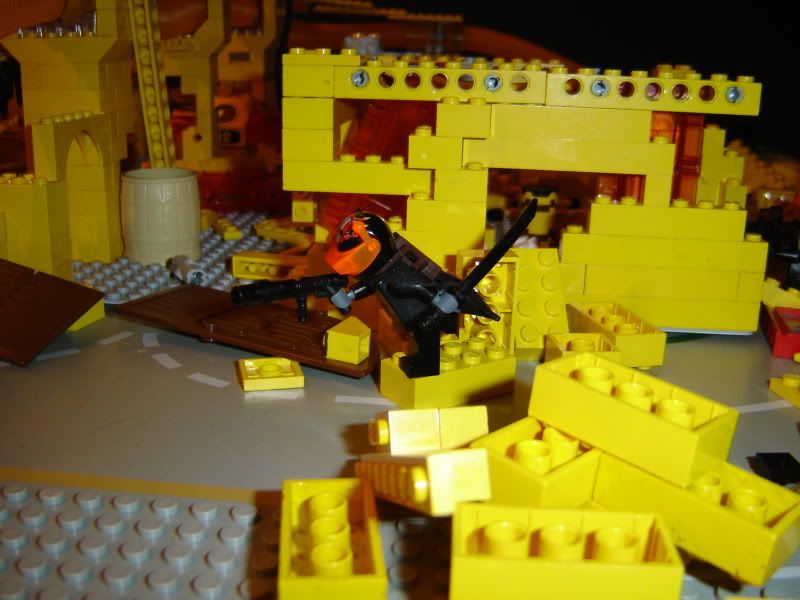 The Scout CrazyHorse sprints while using his Stealth ability trying to get to the Scav Crab Power Armour. He manages not to be noticed so far...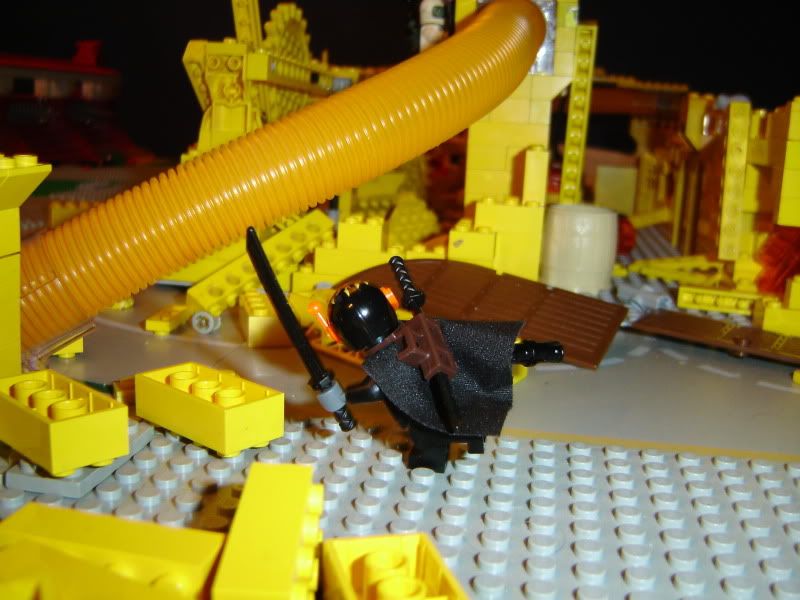 He crosses into no mans land and spots movement to his right!..
Scavs! Sneaking through the building. They also have the Stealth ability and both parties spot each other instantly.
But there's no time for mere Scavs, CrazyHorse sets up a Response Action against the Crab. (Yeah, I know he's used Stealth and shouldn't be allowed to make any attack actions this turn, I fucked up).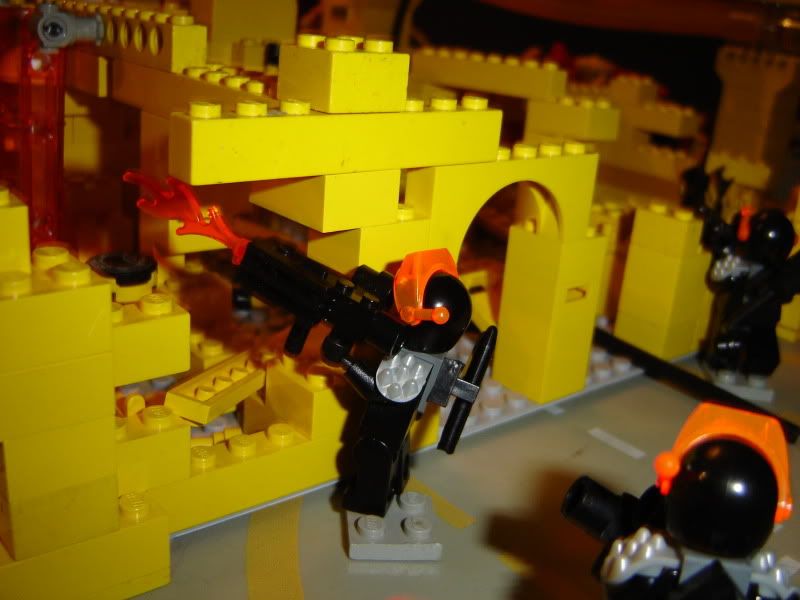 Silva lays down some suppressive fire on the Scav Junker above...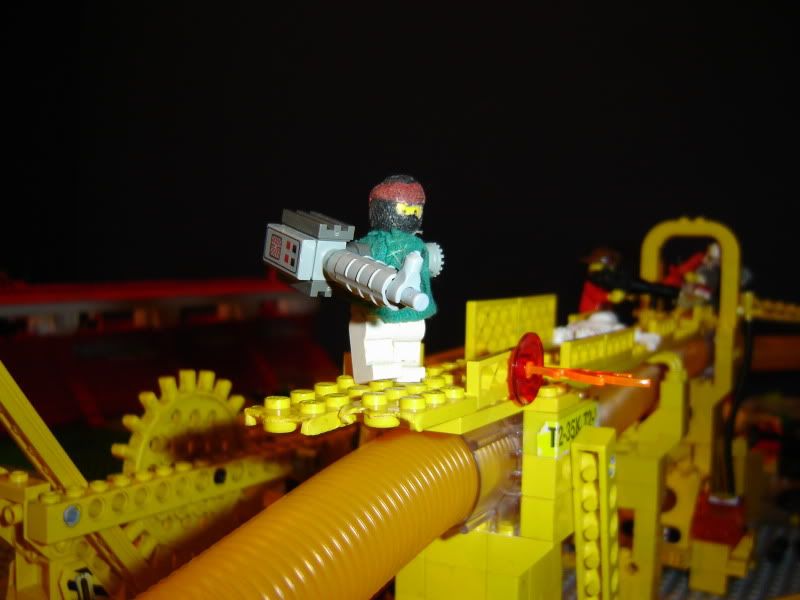 ...and misses, badly. Crit fail but not so bad that anything else happens.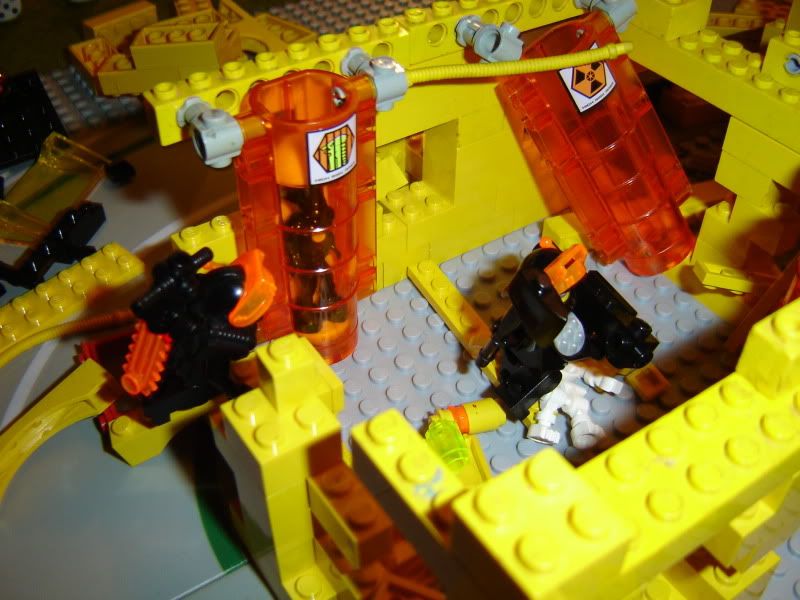 Aoffan and MoronStudios storm the room. Aoffan sweeping for targets finds none but sees they're way is barred by debris they can't get passed or throw a barrel through. They move to the next room. MoronStudios grabs the Barrel and follows.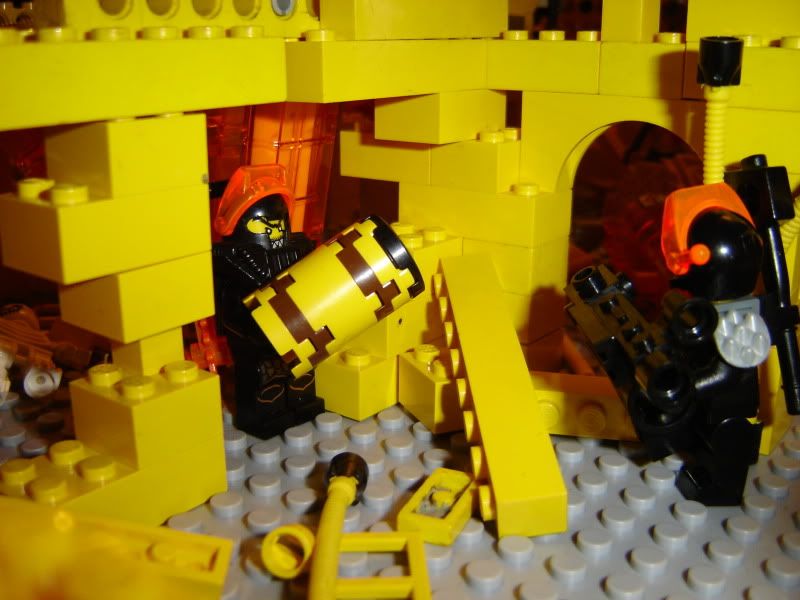 Aoffan takes up a suitable position with cover where he can see the target area where the barrel's to be thrown. It's at this point MoronStudios tells him there's something wrong.
"Hey?.. Shouldn't this barrel be heavy and sloshing with explody fuel stuff? So, why's it light and have something rattling about inside?.."
(Sorry boys, but that 'aint fuel or volatile explody stuff).
Aoffan goes into overwatch mode, setting up a Response Action.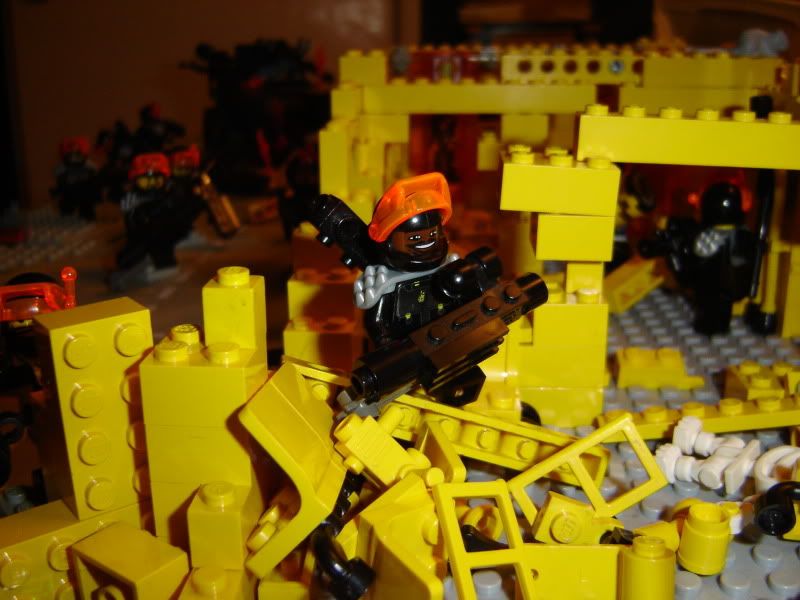 Killer K having detected no booby-traps feels confident enough to put a good idea into motion. "Smoke me a Kipper BOYZ! I'll be back for breakfast!.." and off he goes...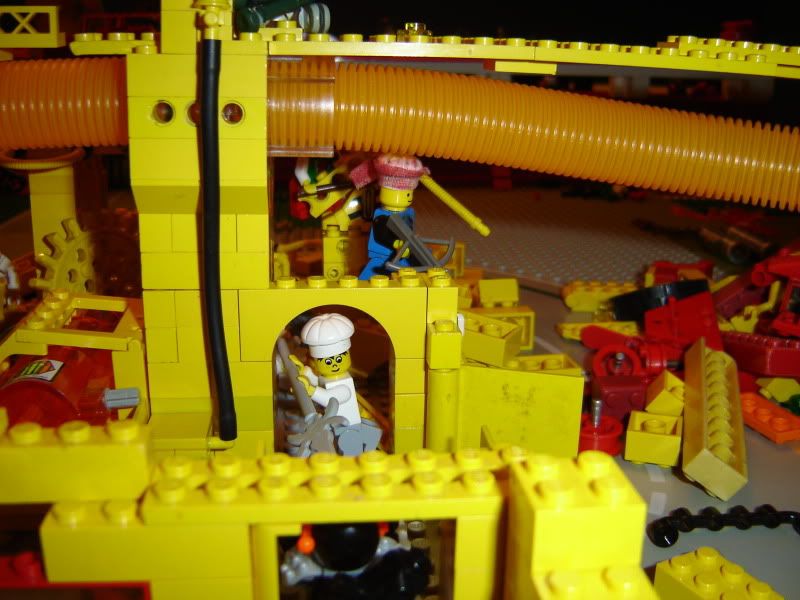 He barges through a door... "Oh SHIT!!!" Scav's have been sneaking up here too, Surprise!
Training and reflexes take over...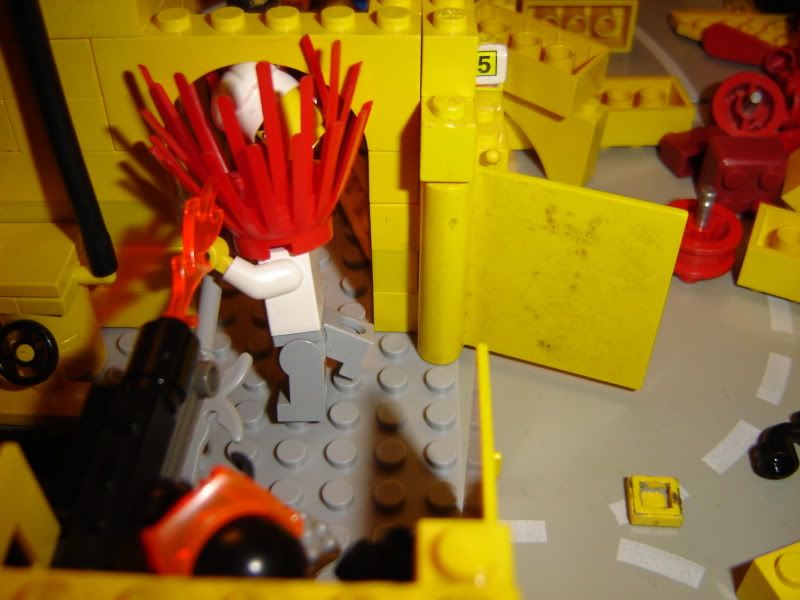 "BO-YAH! Asshole! Fuck Yeah!!!"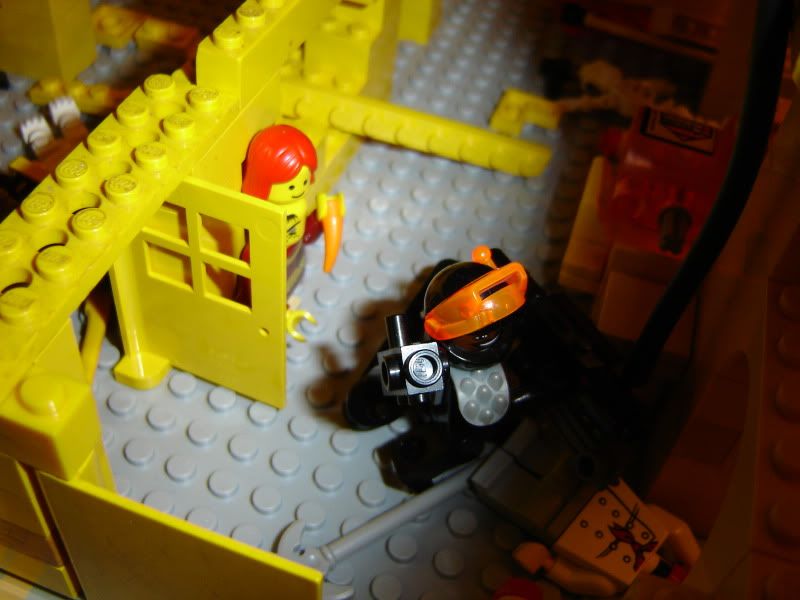 The Scav goes down and Killer moves in intent on climbing the pipes to the gantry above... only, WATCH OUT!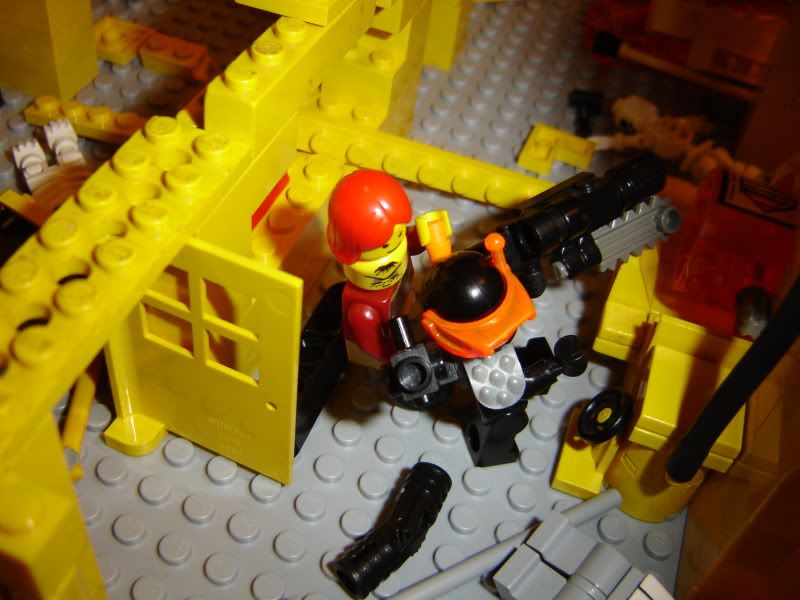 TO LATE! *STAB!* *STAB!* "dIe nOrM SkUmZ!"
The crude blade doesn't pierce the thick armour, for now but the determined and crazed Scav is firmly hanging on to Killers equipment and will be hard to dislodge next turn.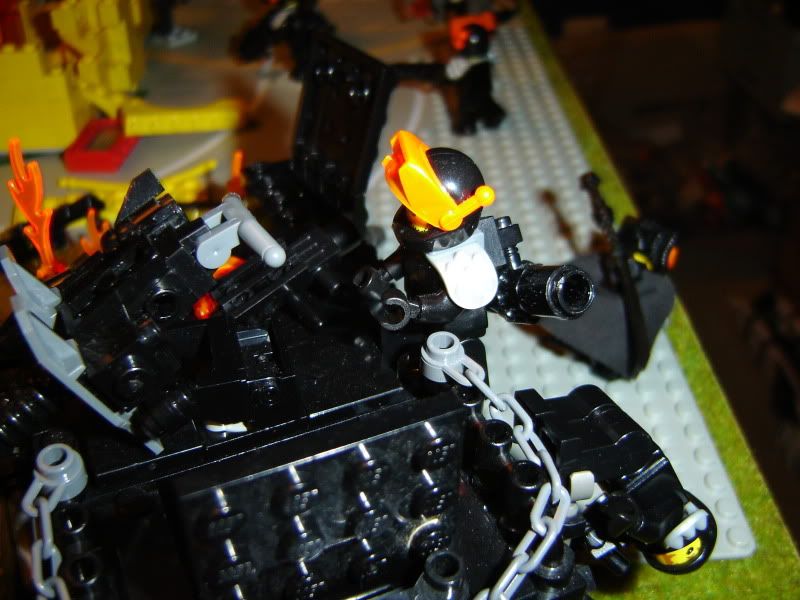 Trooper BFenix climbs onto the ruined cab of the APC...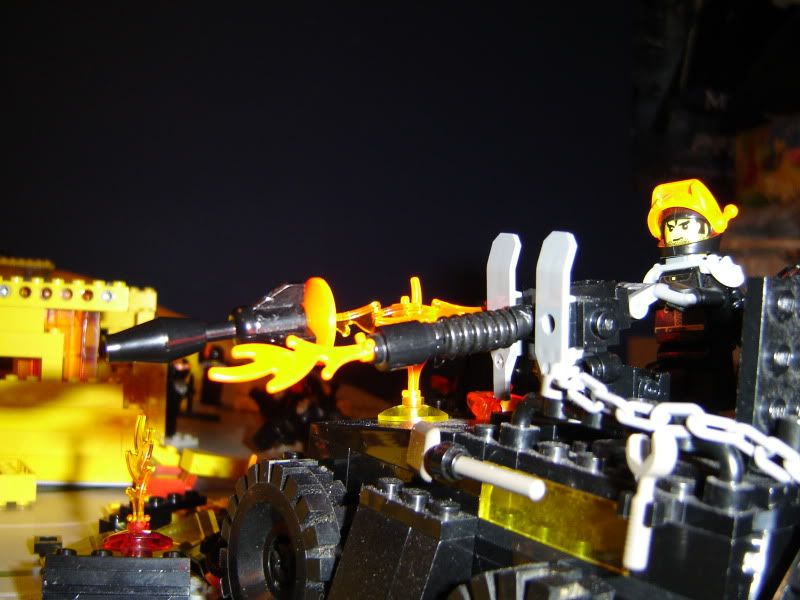 Look at how happy being behind the controls of so much firepower can make someone. Priceless. BFenix pores on everything he's got...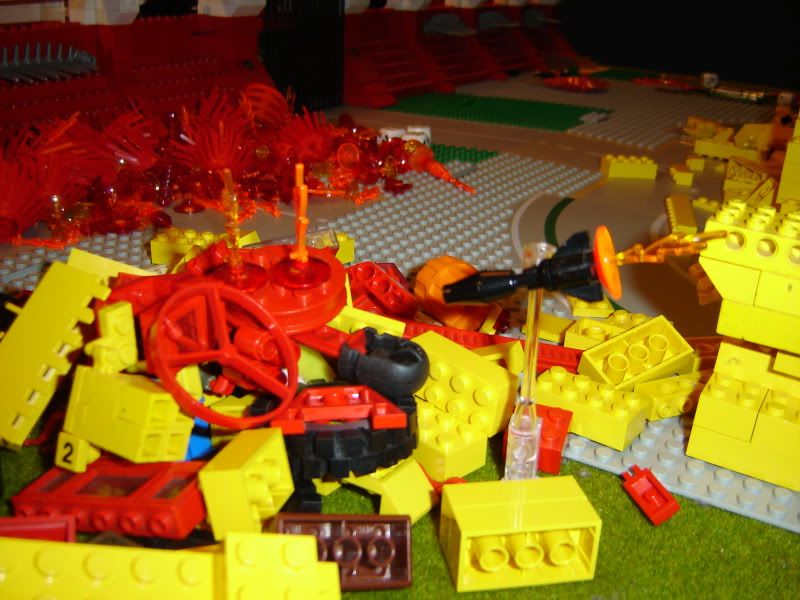 The Autocannon can't find a vital area and deflect off the armour or impacts on the debris, the missile flies in true...
VA-BOOOOOOOOOOOOOOOMMMMM!!!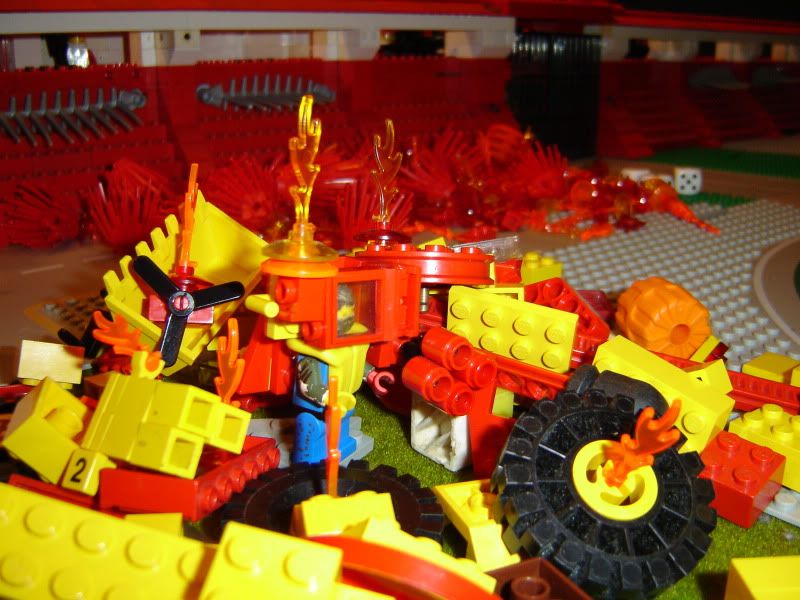 When the dust settles the Crab is bare of it's camouflaging cover and has lost it's powerful rocket tube and a Hit Point.
Sniper Krus does the smart thing and takes on the job he's most suited to, where he can be the most effective. Settling down in cover that provides a line of sight to the target he rests his rifle on the debris and squeezes off a round!..
...and rolls a Crit Fail, the second this round from different attackers on the same target. This Scav Junker must lead a charmed life. The powerful recoil sends Krus onto his back disrupted as the shot goes wildly off course.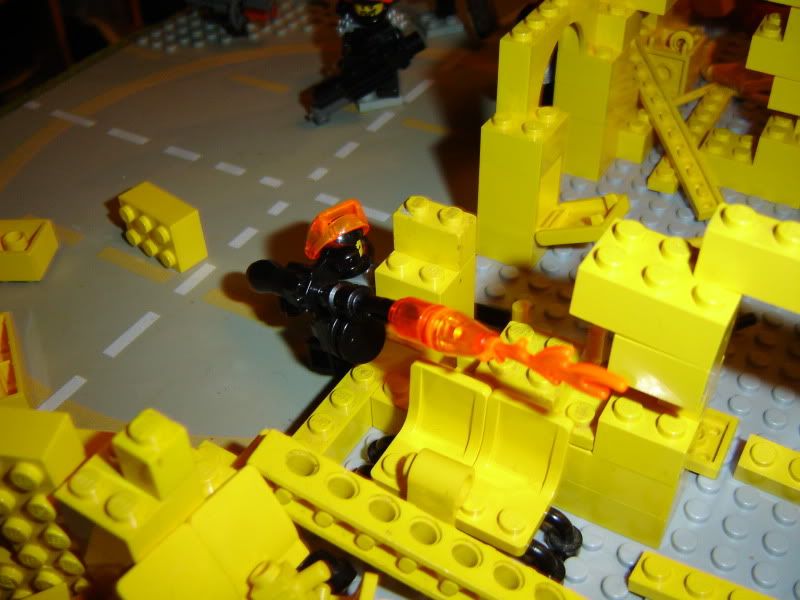 F!SH finds some shelter with good arcs of fire and begins to lay down some impressive firepower with the Autocannon.
Shots rip into the scarce cover on the gantry before a round takes out the hidden Scav with the jury-rigged rocket launcher.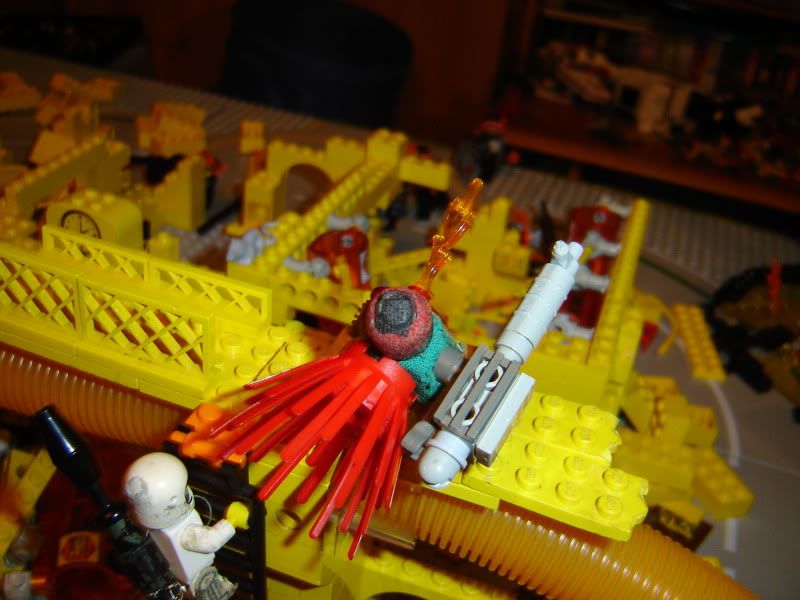 Master Sgt: MasterEcabob shows everyone how it's done by taking out the Scav Junker with a clean shot. You could almost hear the softly spoken word "
smartarse
" from both Silva and Krus.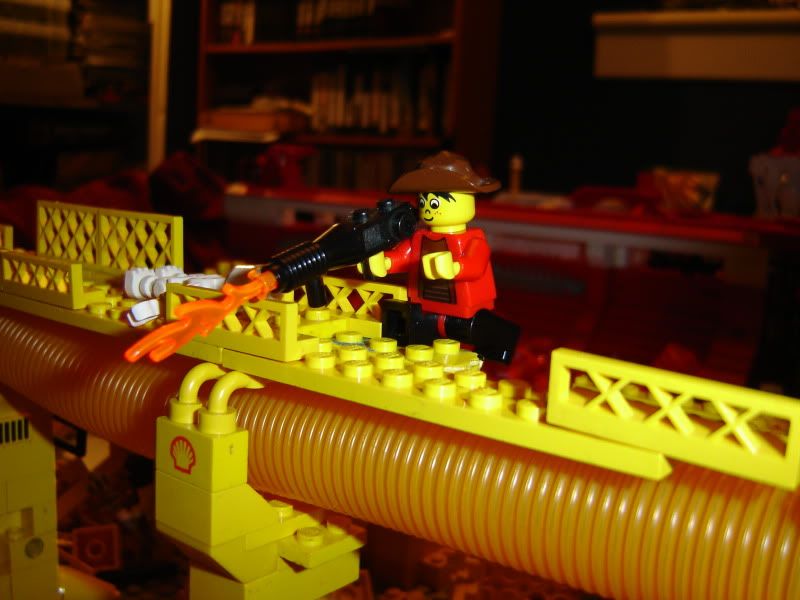 Trooper G'o'D moves up and sets off some response fire from the last Scav on the gantry.
Fortunately it misses due to cover. He replies in kind.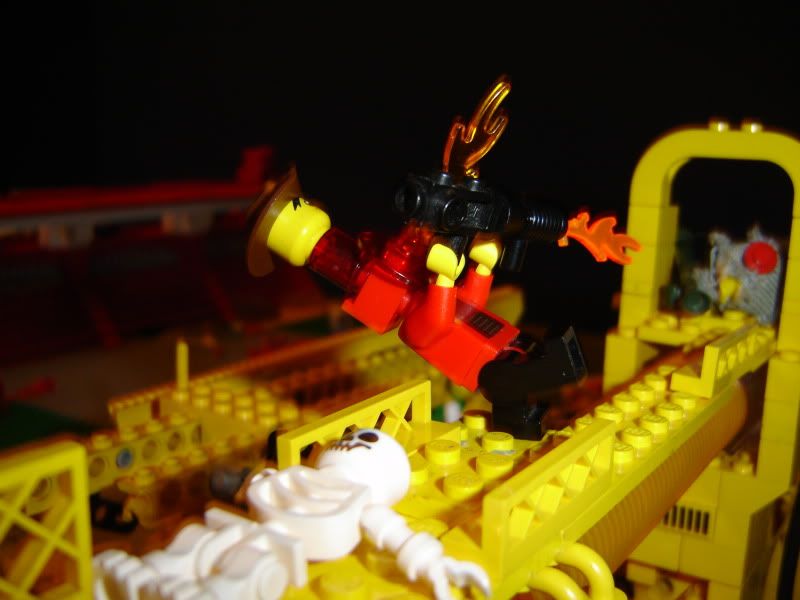 Scratch one more Scav.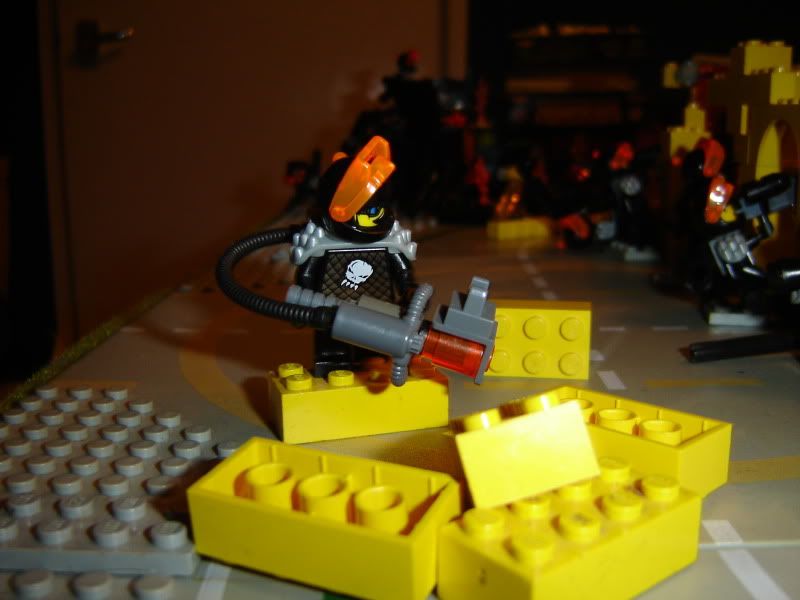 Trooper Piltogg humps the heavy Plasma Flamer over to some cover.
Where he sets up, covering the right flank with some heavy support.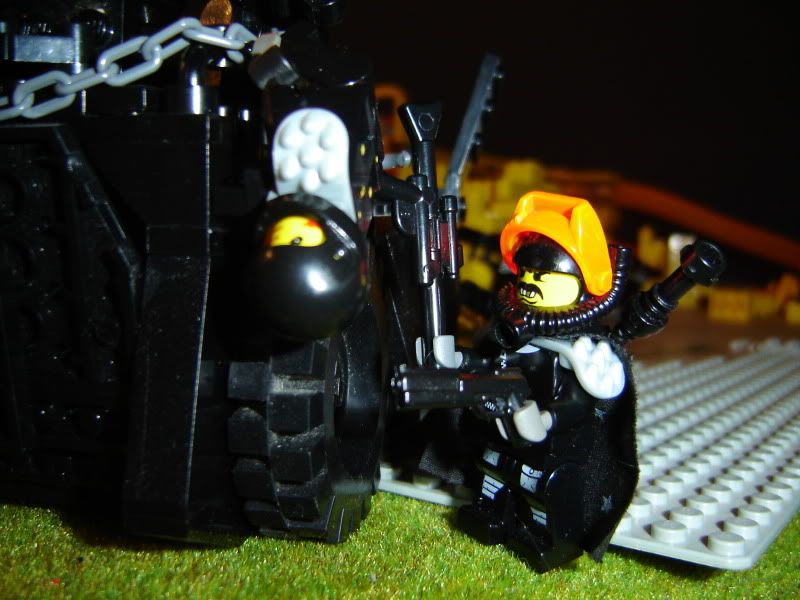 Colonel Krieg calmly helps himself to a laser rifle from the dead gunner.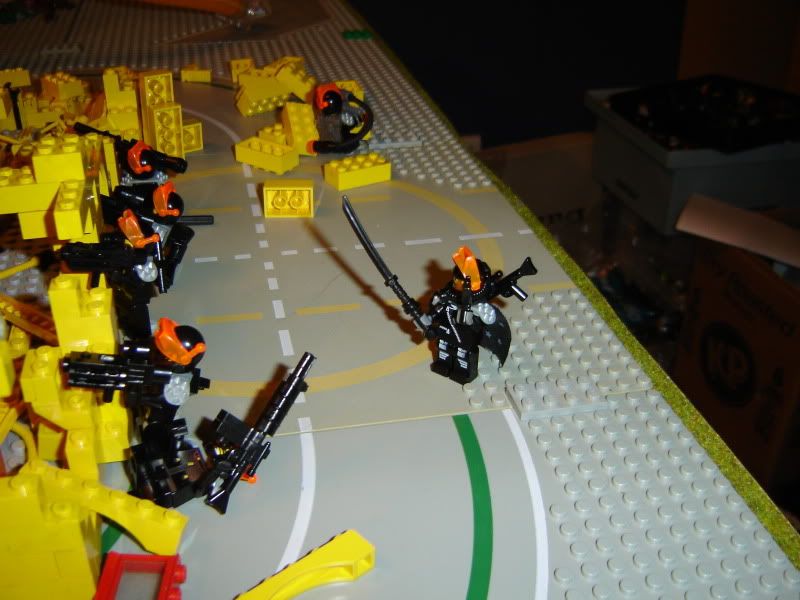 Striking a Heroic pose he prepares to direct the battle. Tuned into the Squads Comm Net he gives the men the benefit of his Tactical wisdom.
"Men, we're truly fucked here, I've seen this shit before. Get ready for a heavy flanker assault. They want us in that building boys, and it's the only place we can hope to survive but it's not gonna' be easy. Keep a cool head and team up, don't get isolated and keep firing. Now go to it lads!"
THE SCAVS TURN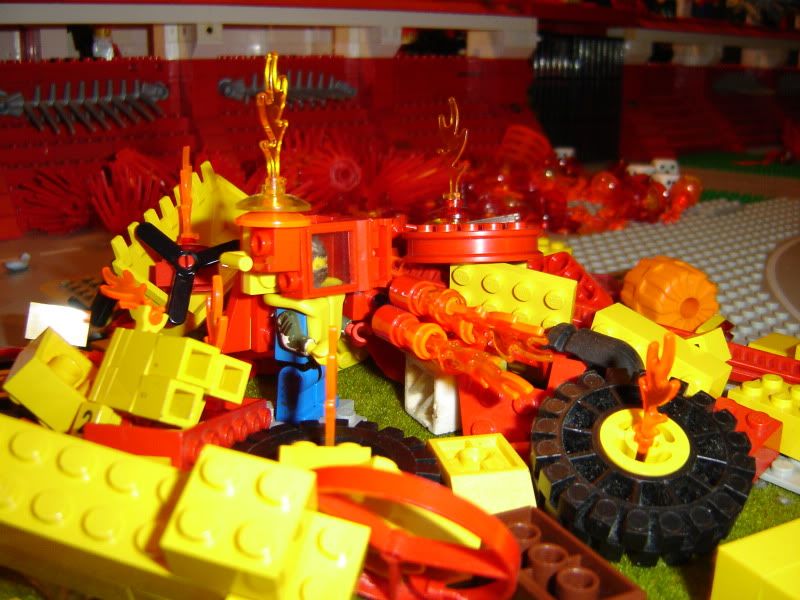 The damaged Crab fires it's clunky heavy gatling. Seemingly the operator hasn't been effected by the missile strike.
CrazyHorse is on it right away but the shots from his Silenced SMG can't breach the armour.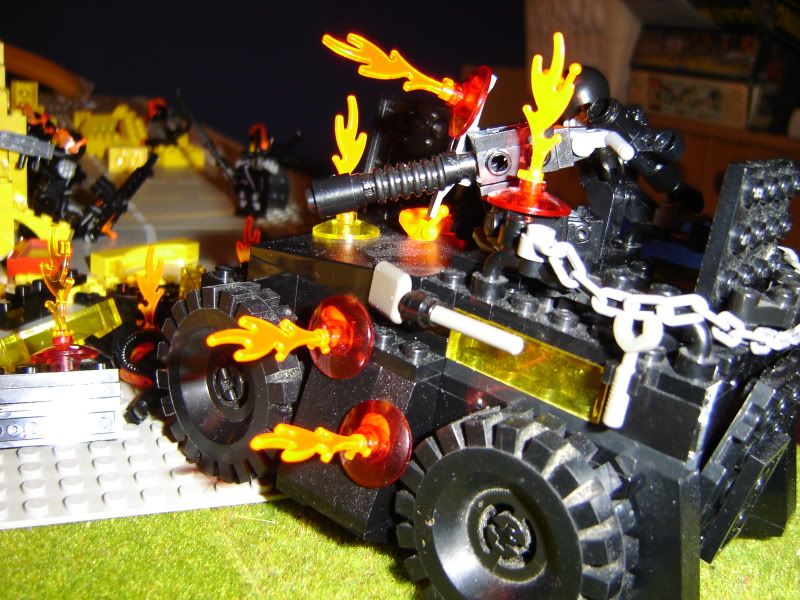 Two hits on the gun destroy it into uselessness and BFenix bails for the deck...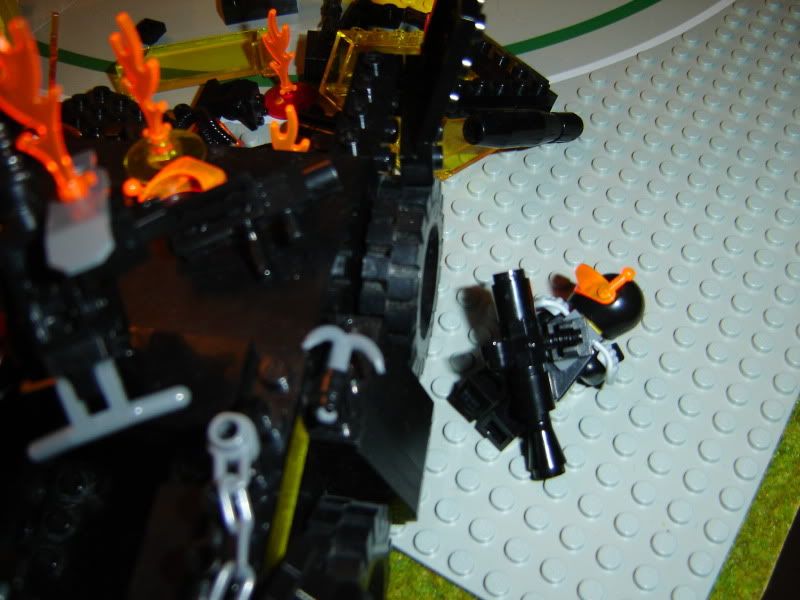 He's successful and lands unharmed but his Blaster Rifle is back on top of the APC.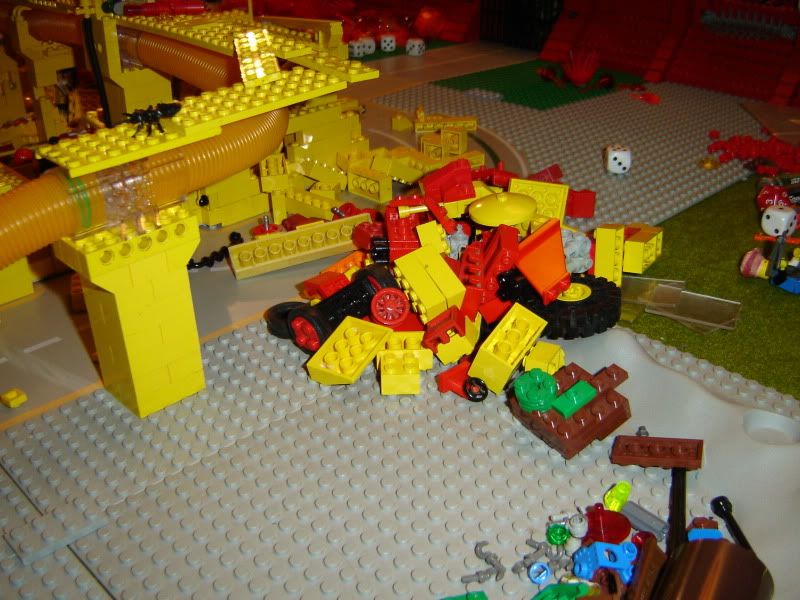 Another Flank... (right flank)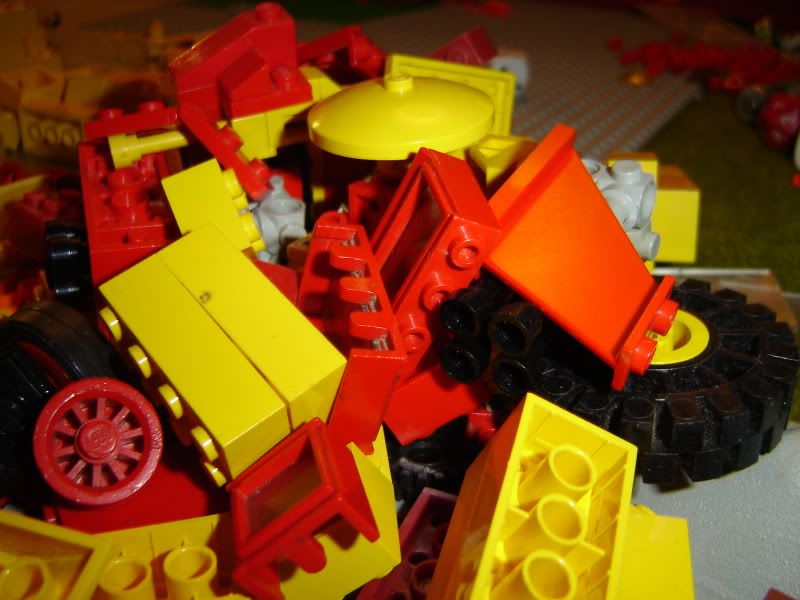 and another Scav Crab.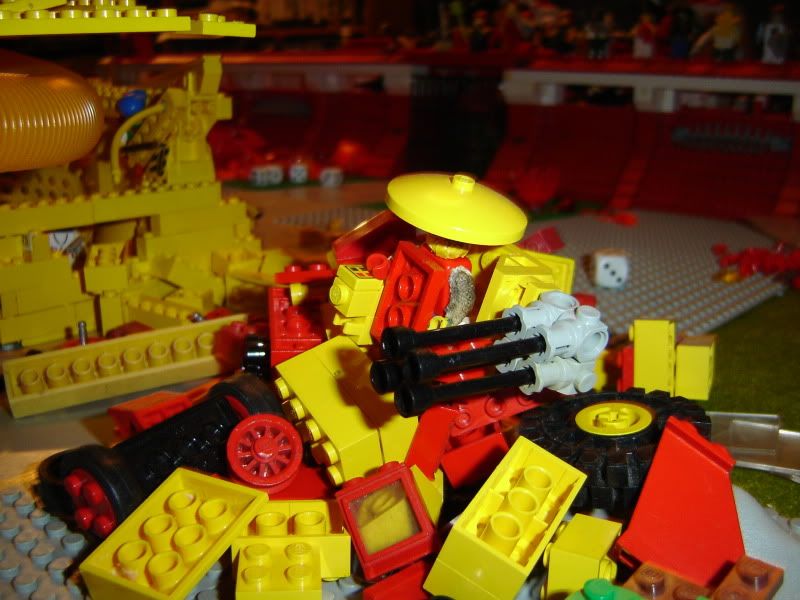 It emerges out of the wasted Lego rubble and waddles it's way forward.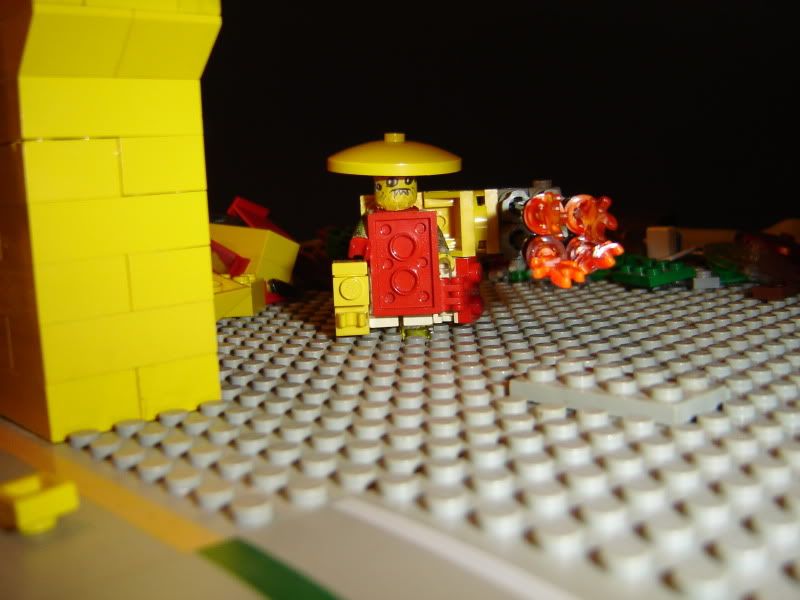 Quad autocannons spit deadly fire!..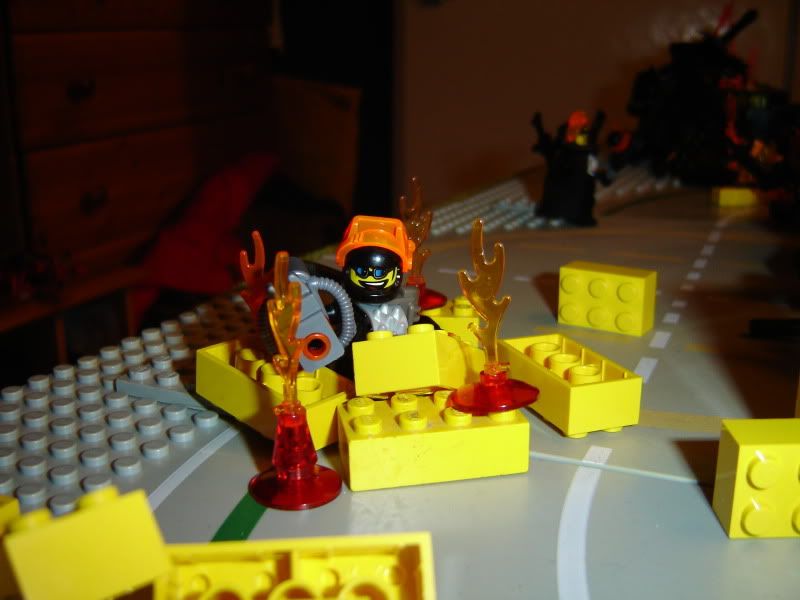 As it turns out, inaccurately.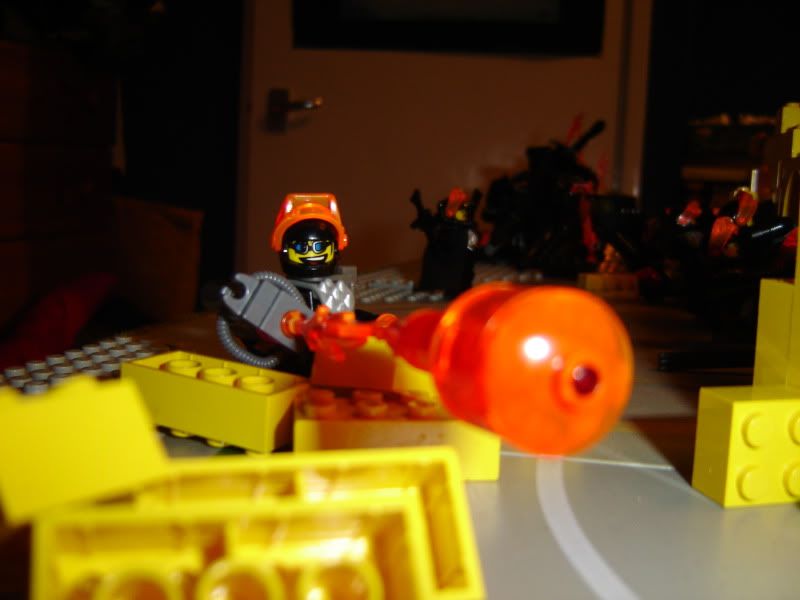 Piltogg send out a blast of Plasma energy...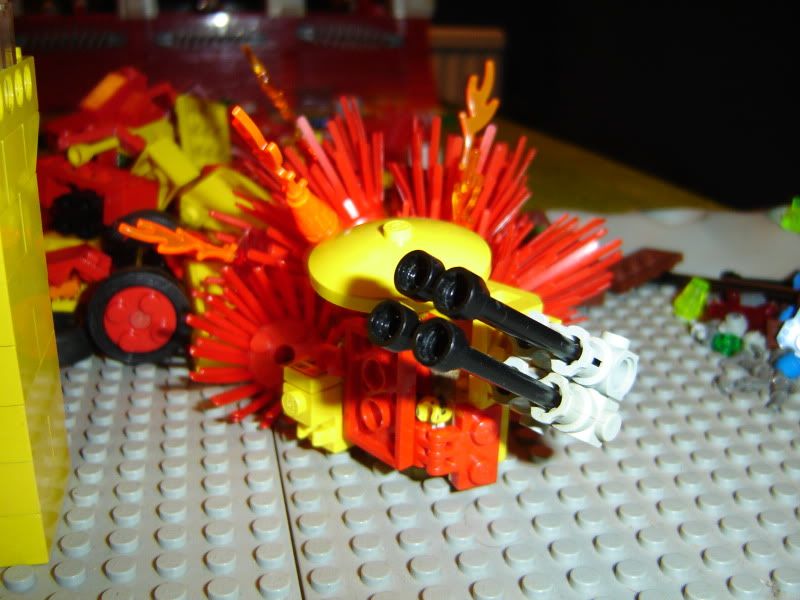 ...But it's a miss!
The blast lands behind the Crab and the explosion of flaming death erupts just short, only blistering the chipped paintwork.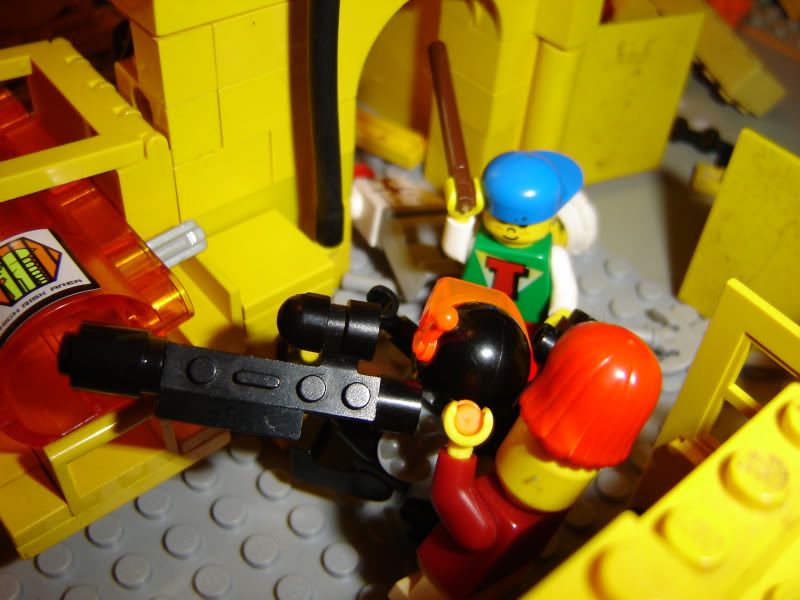 Killer K's day just gets better and better. Another Scav runs around the corner and he's subjected to a further assault... *BOINK!* *STAB!* *BOINK!* *STAB!* ...as both Scavs have a go. Again they are defeated by his armour, just.
Scavs are start appearing all over the place. One spotted by CrazyHorse gives chase.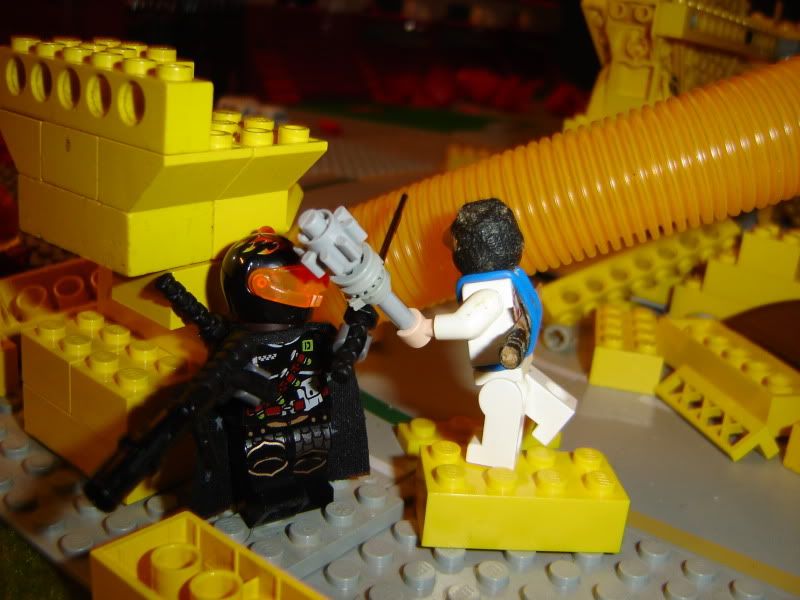 He manages to block the attack.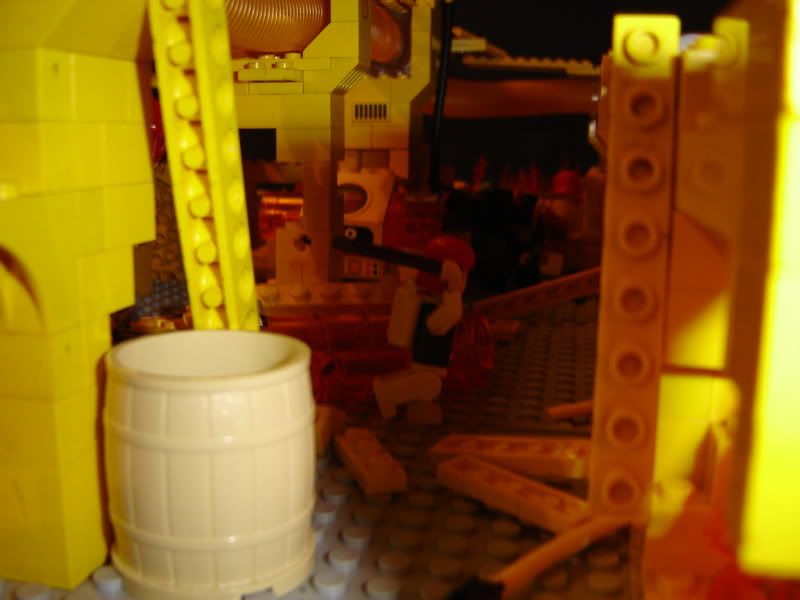 Another Scav makes a dash across the corridor to attack Aoffan.
The Heavy Maniac Autoshotgun booms in the confined space.
SPLOOOOSH!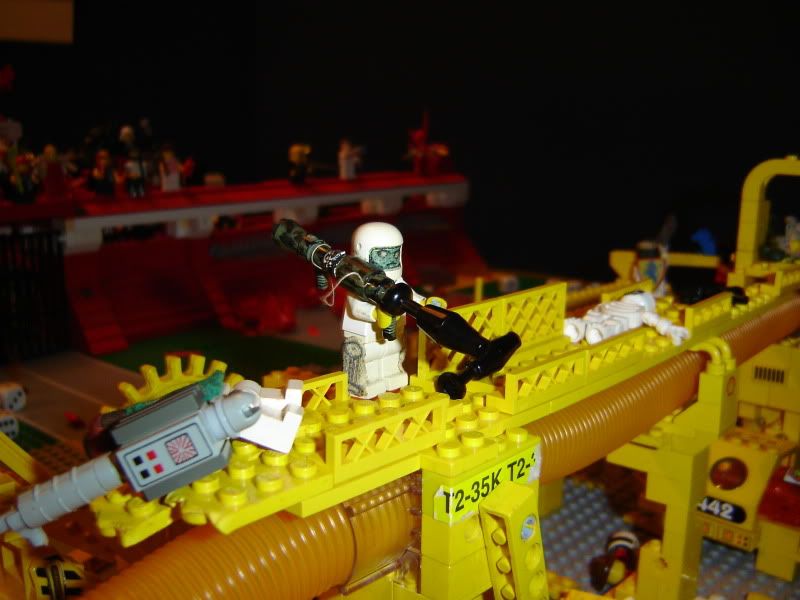 The Heavy RPG Scav manages to get into position.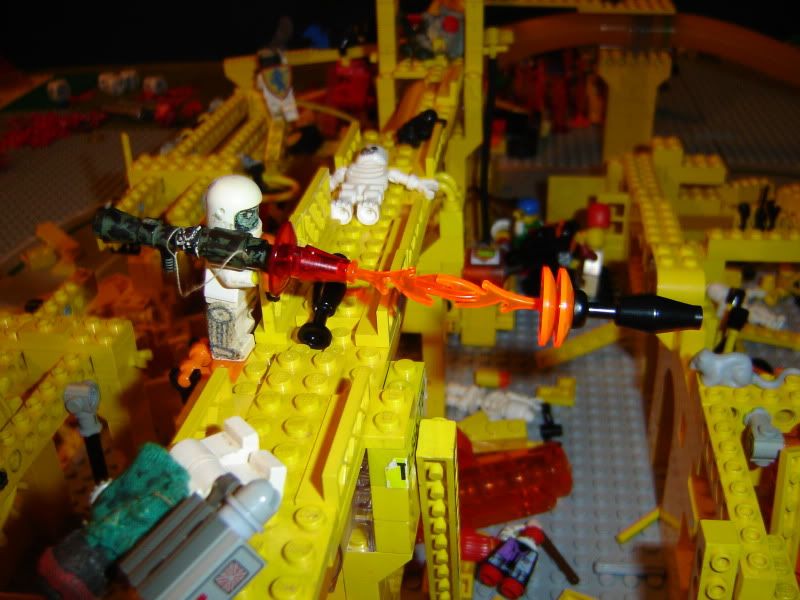 He aims for Master Sgt Ecabob and the hapless Krus...
...and overshoots, blowing up the Colonel. He' not dead, not yet anyway but he IS wounded and out of it which means...
+++ NEW OBJECTIVE +++

Protect the Colonel, he must survive the battle.
Three Scavs with ranged weapons appear on the left Flank making a dash for cover...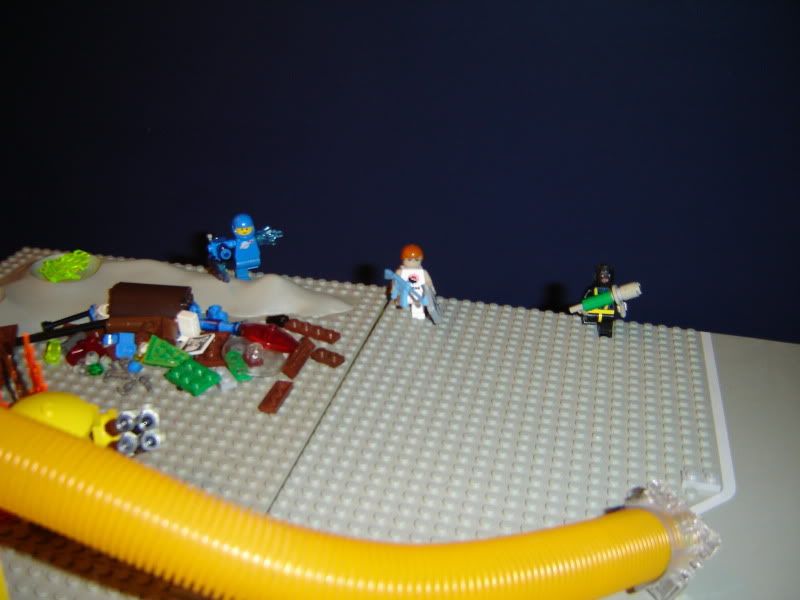 Three more appear on the right Flank too.
OVERVIEWS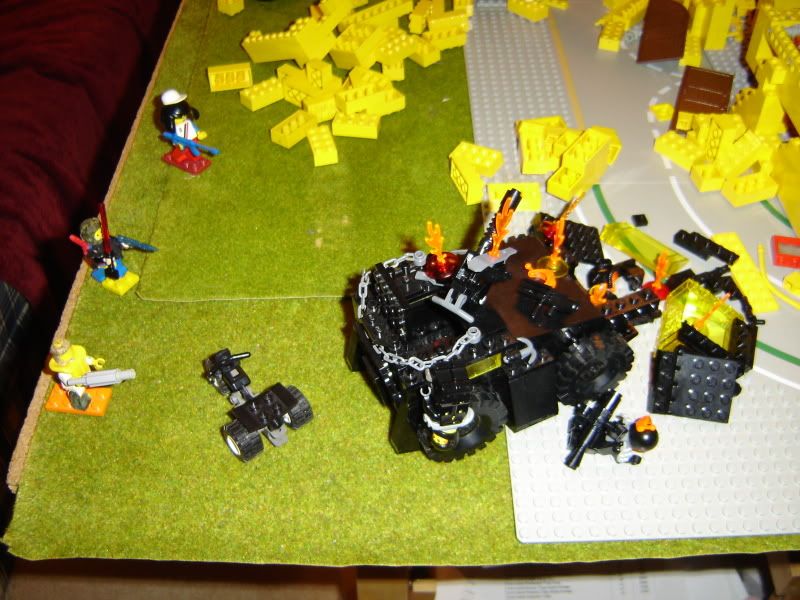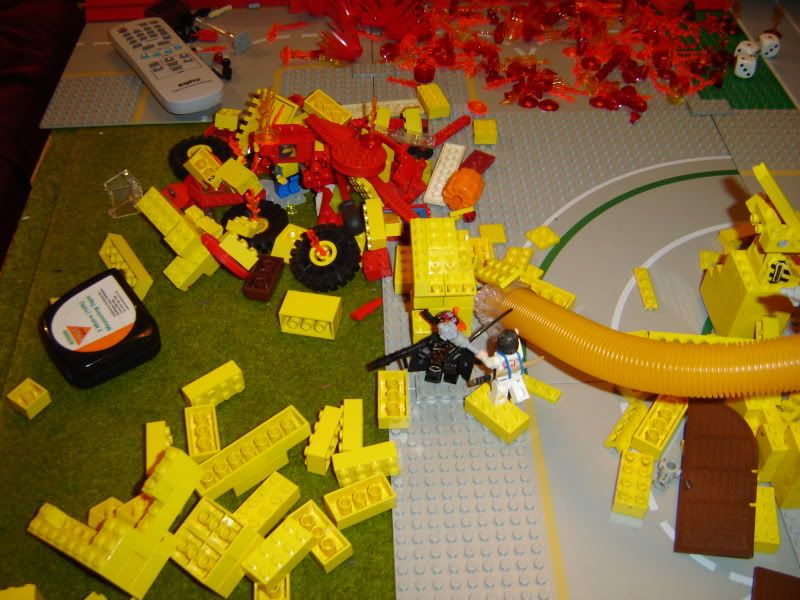 FORGET STEALTH, YOU'VE BEEN RUMBLED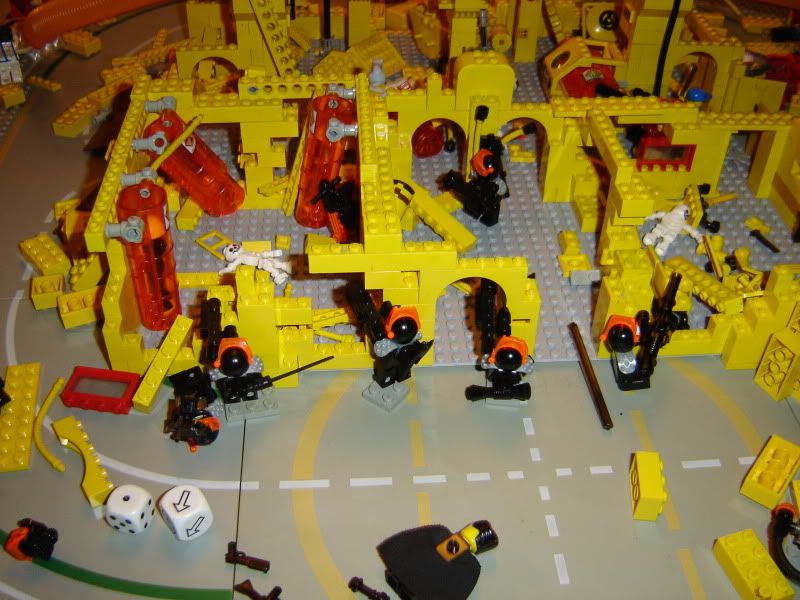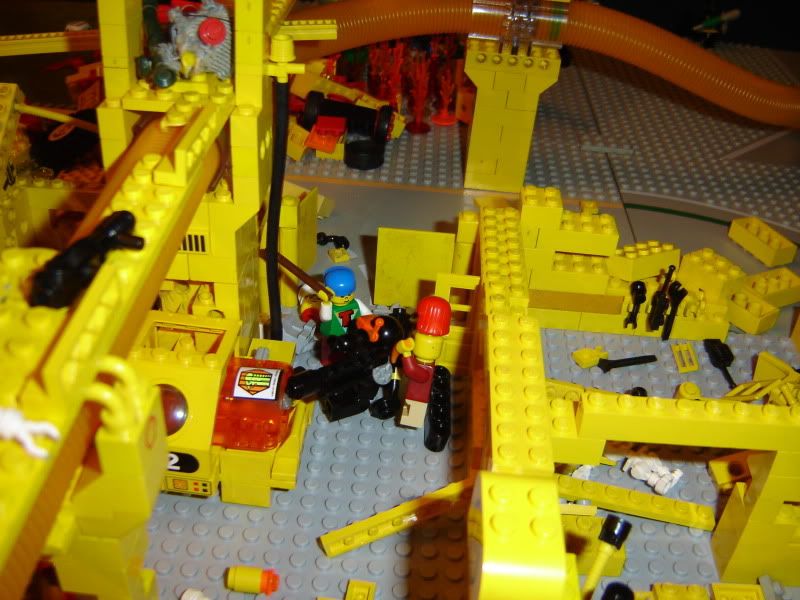 *STAB!* *BOINK!* *STAB!* *BOINK!*