Moron Studios
Moronstudios decides he would like to help defend the castle. So he tells the Ice-worlders as much.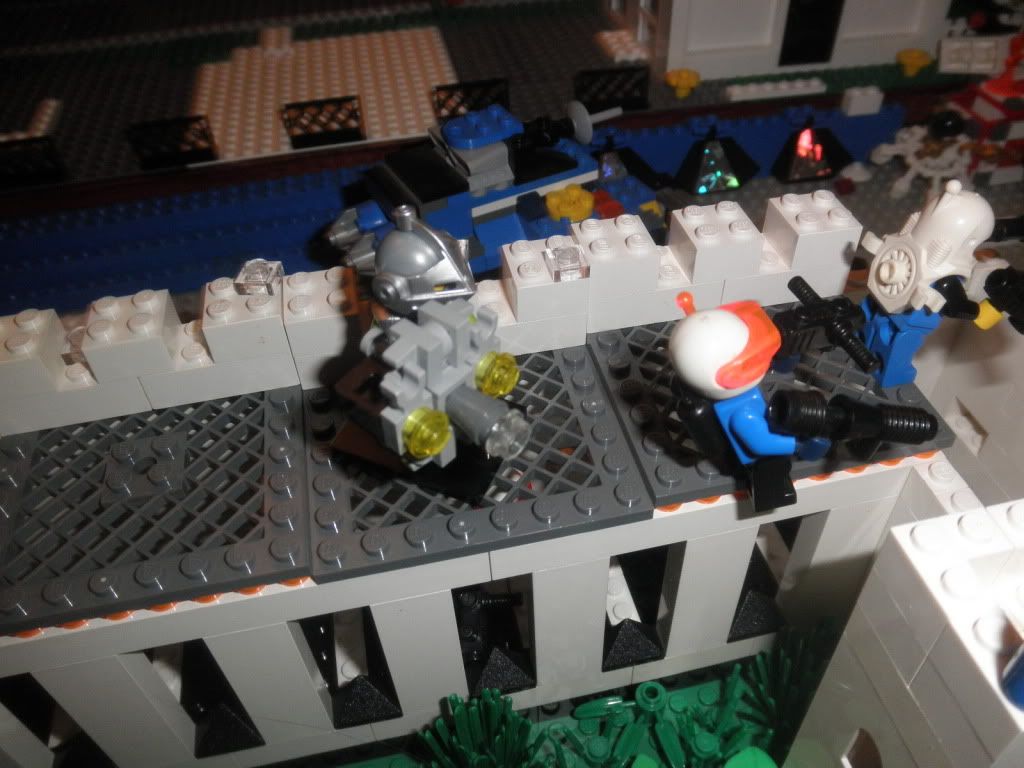 He charges up his camera with paint arrows and sufficient flash. And waits for some response fire behind the wall.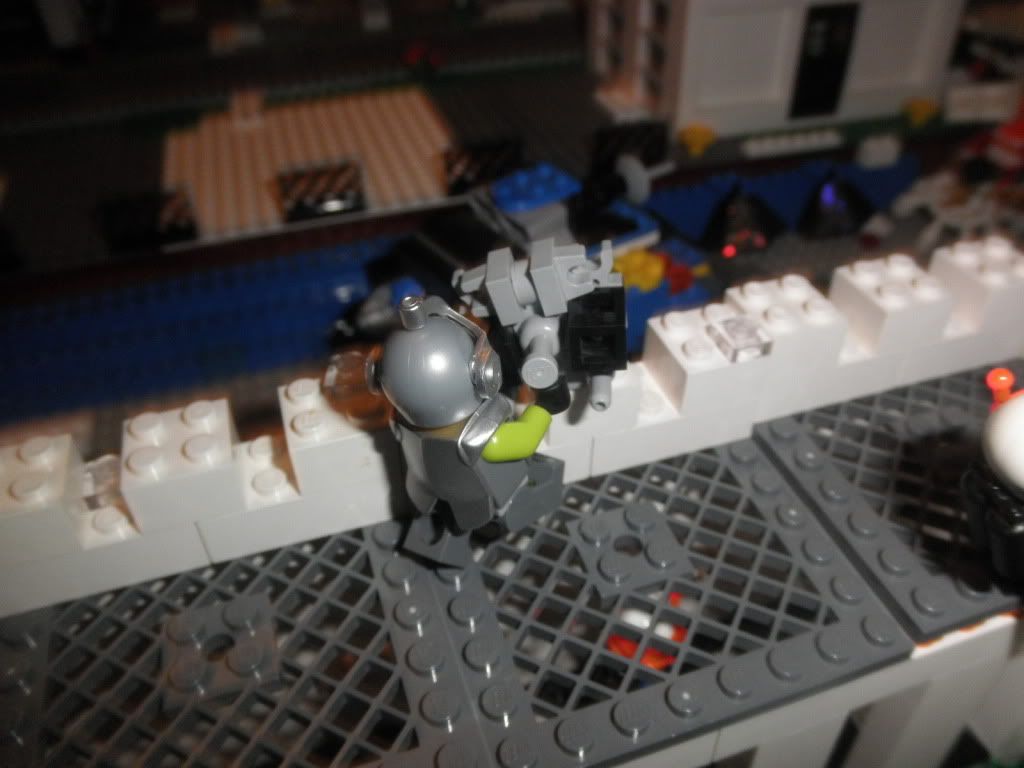 Piltogg and the Heroes of Akkadia
They all move up some.
The ogre continues to tear the wall to shreds, finding a more effective method this time.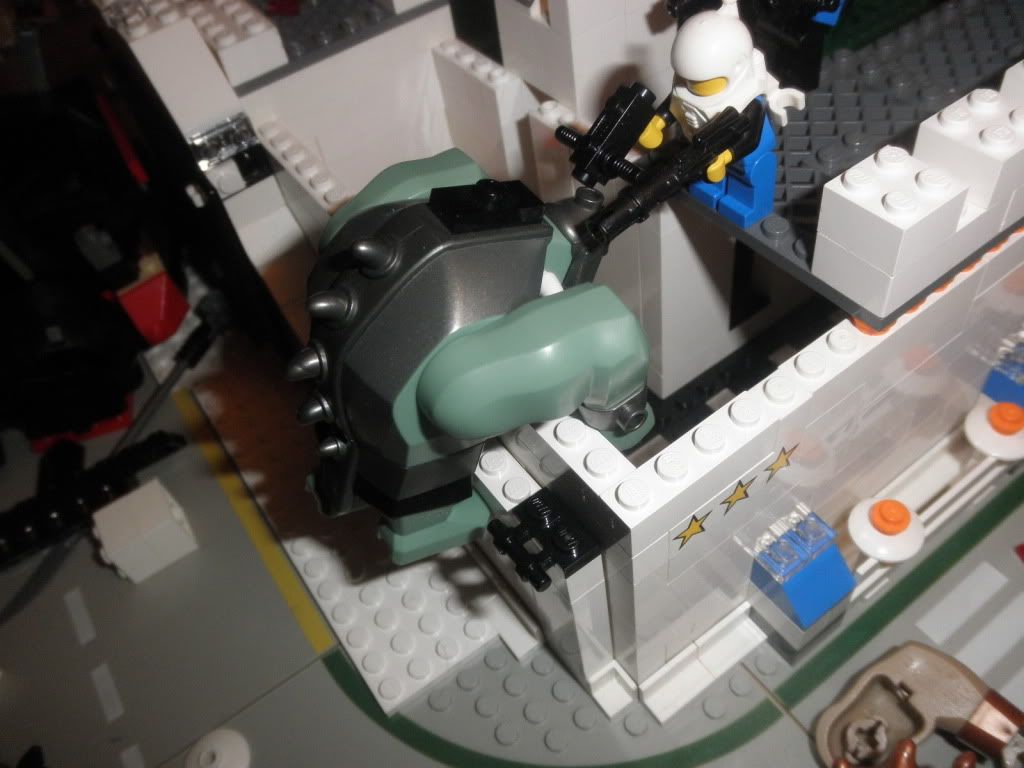 The wall goes *CRUNCH* ogre likes.
The BURP-man winds up.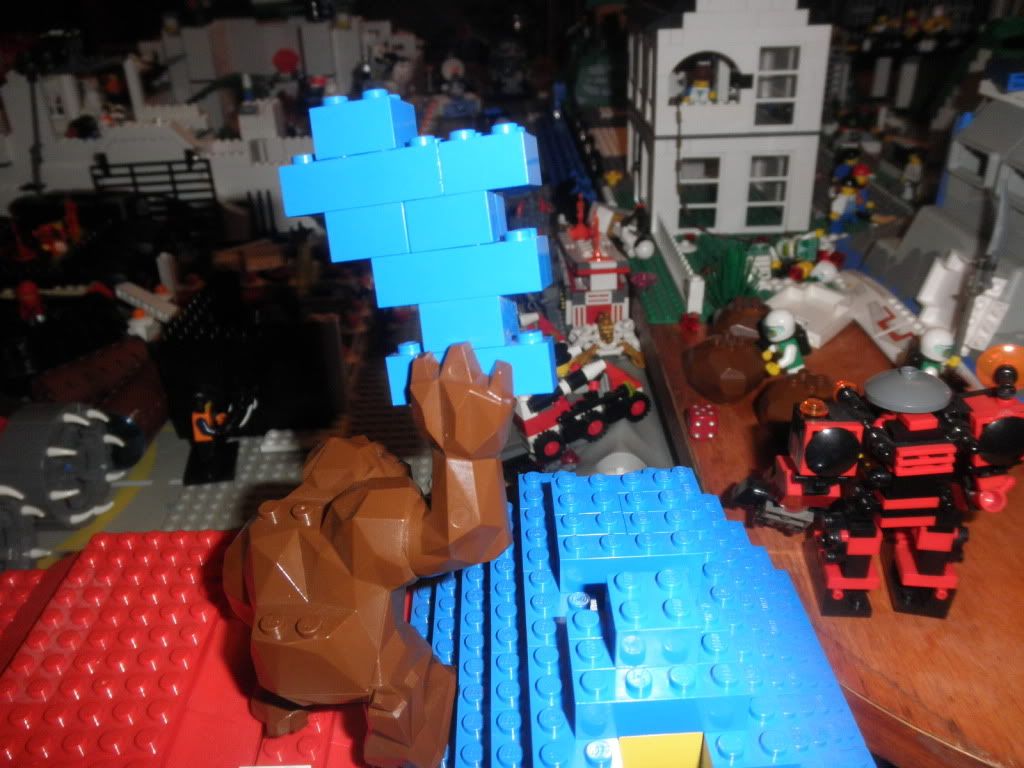 And throws his roof section. It flies straight and true.
But falls about an inch and a half short of it's intended target. Just out of range.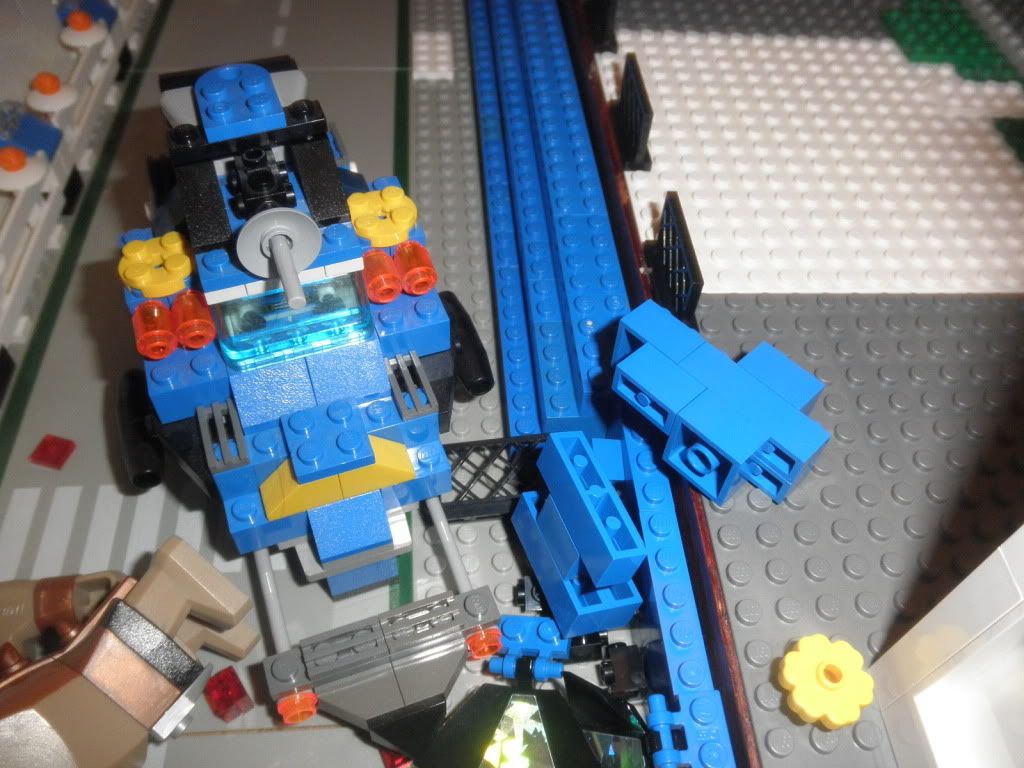 So the BURP-man picks up some more building.
The Heroes all combine their fire to break the wall some more.
Piltogg, having only CC weapons, does nothing this turn.
Ross Varn
Ross Varn hauls his grenade-launcher over to the side of the crater.
And fires a grenade at the two troops in the rocks. One is killed, and the other rolled such a huge crit success that he somehow managed to survive. (roll shown near bottom)
Since he was so lucky, that trooper shall be known from this time on as "lucky Eddie" And he shall be given hero-stats for the rest of the game.
Varn uses a feat to fire again (emptying his clip, making his grenade launcher useless)
He aimed for the juicy insides of the bunker, but missed, hitting the side of it instead.
Blowing a pretty big hole in it.
He then takes cover and grabs more weapons.
Assryrians
The Assyrians move closer to the fighting.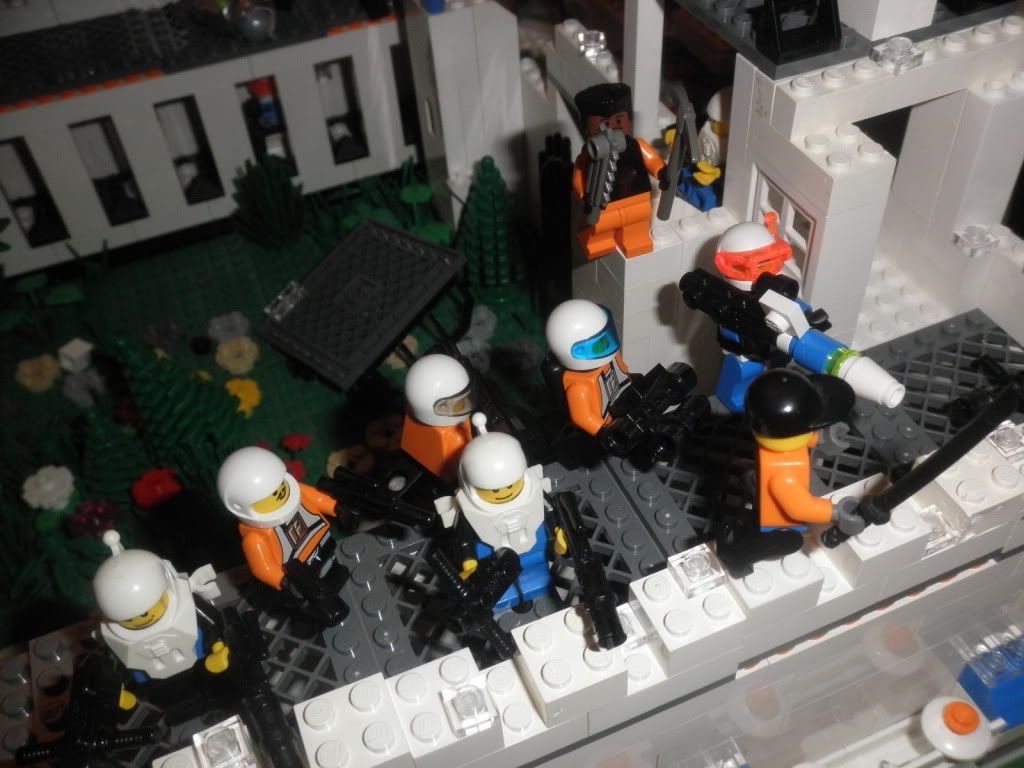 Squad leader Karleen whips them into a frenzy.
They still arn't in range though, so they set up for response fire.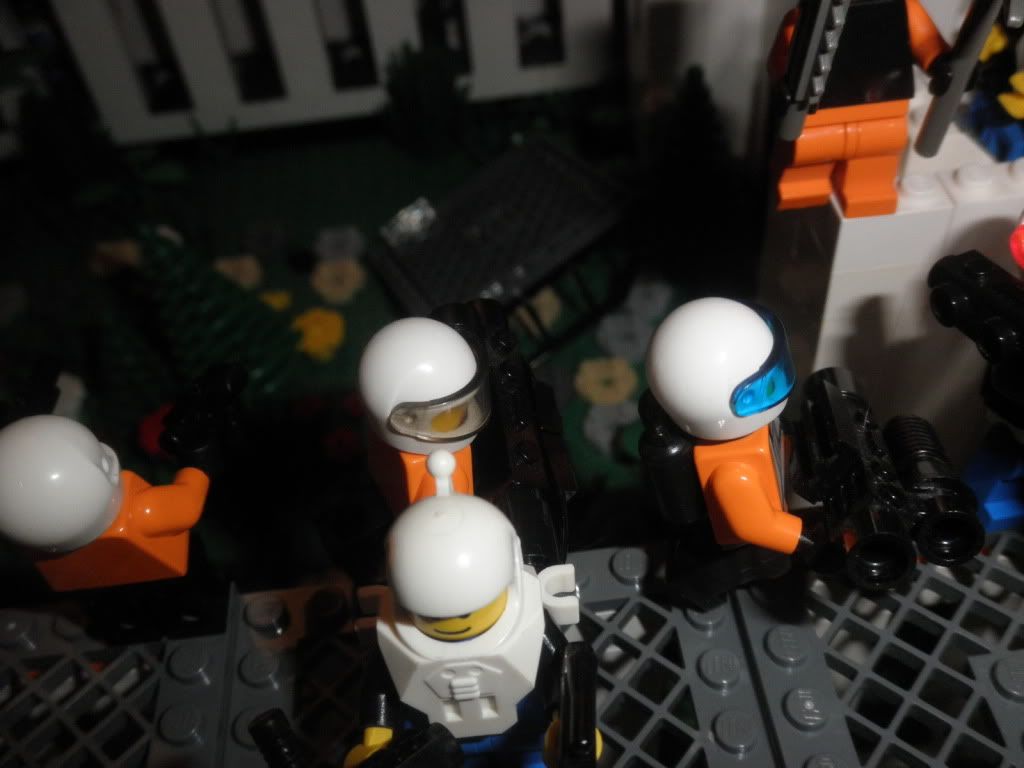 Matter creation gun fires up again.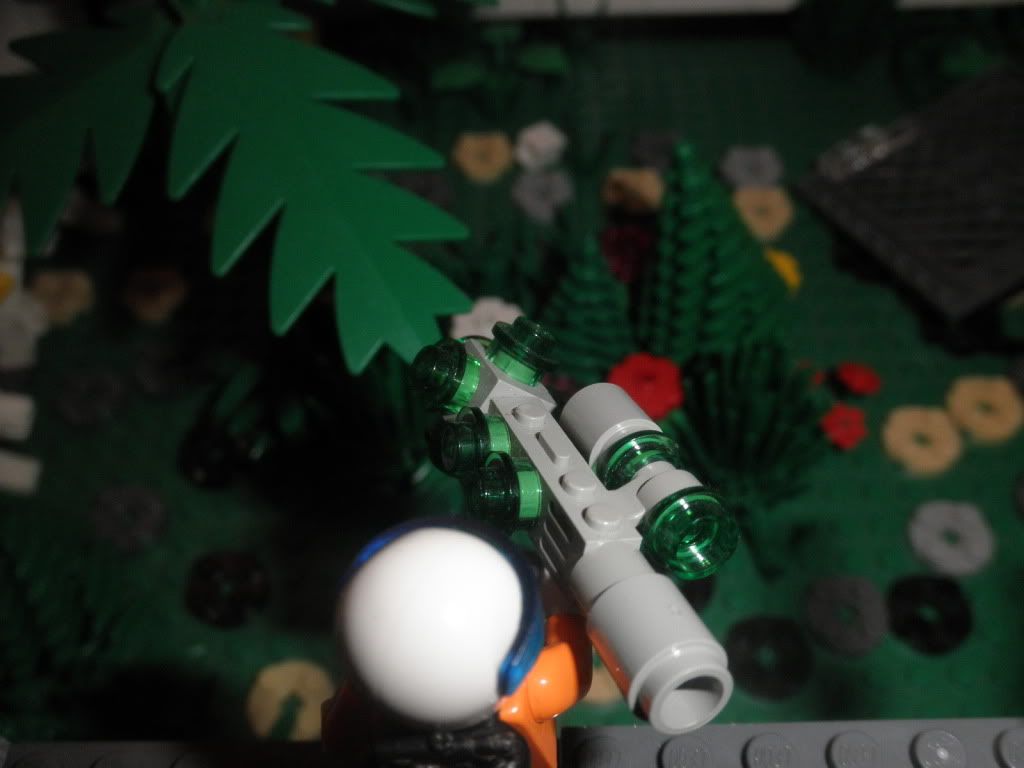 Rolling pretty well, and creating quite a lot of Brik.
He managed to close out almost the entire midsection, only a two stud wide gap on one end remains unblocked.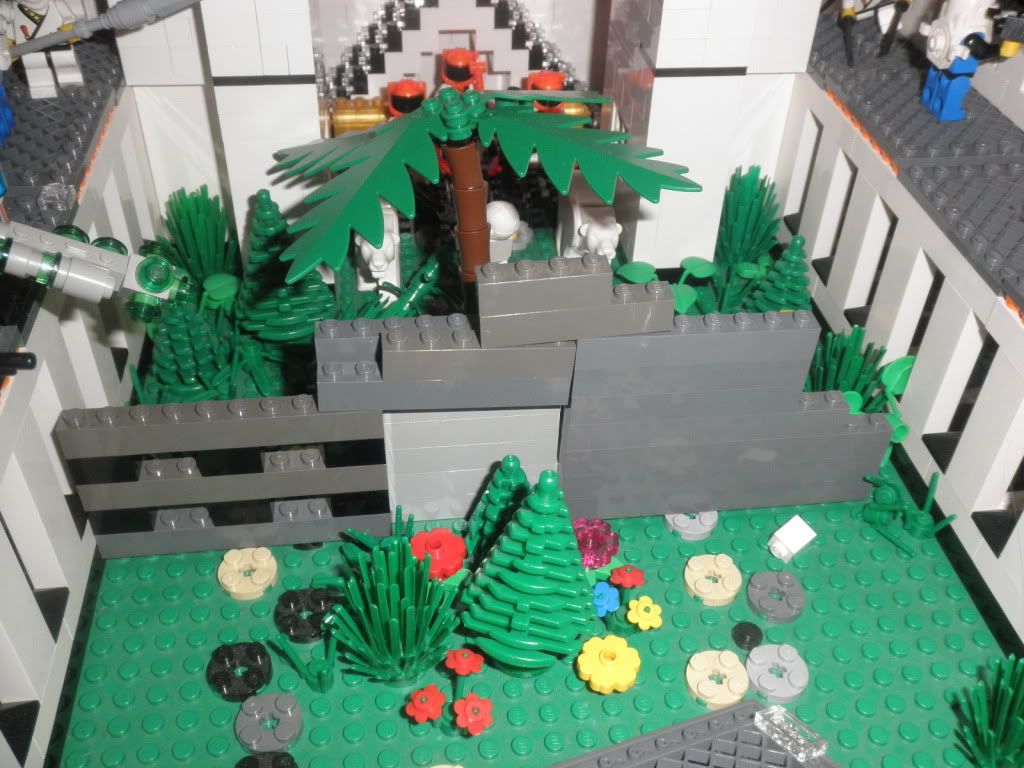 TMITTH
One of the vigilantes takes cpl.halans helmet.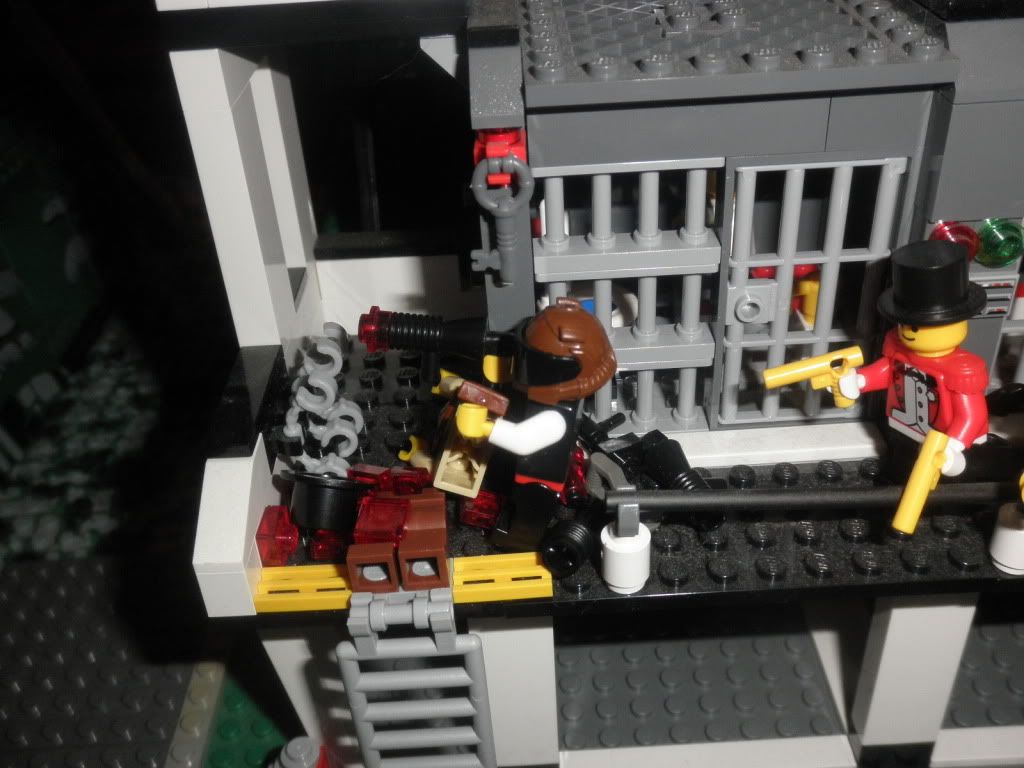 Then they all run off in the general direction of piltogg.
The take some shots at the inqusitor along the way, but they all miss.