The Man In The Top Hat
he and his gang continue on their march towards the akkadian empire.
They blow a few weapons off of stubby's assault vehicle, making it less of a threat.
Moron Studios
Clambers to a better position and sticks MS paint targets on a few akkadians making it easier for Ice-worlders and their allies to hit them. (though I am far too lazy to actually add them in)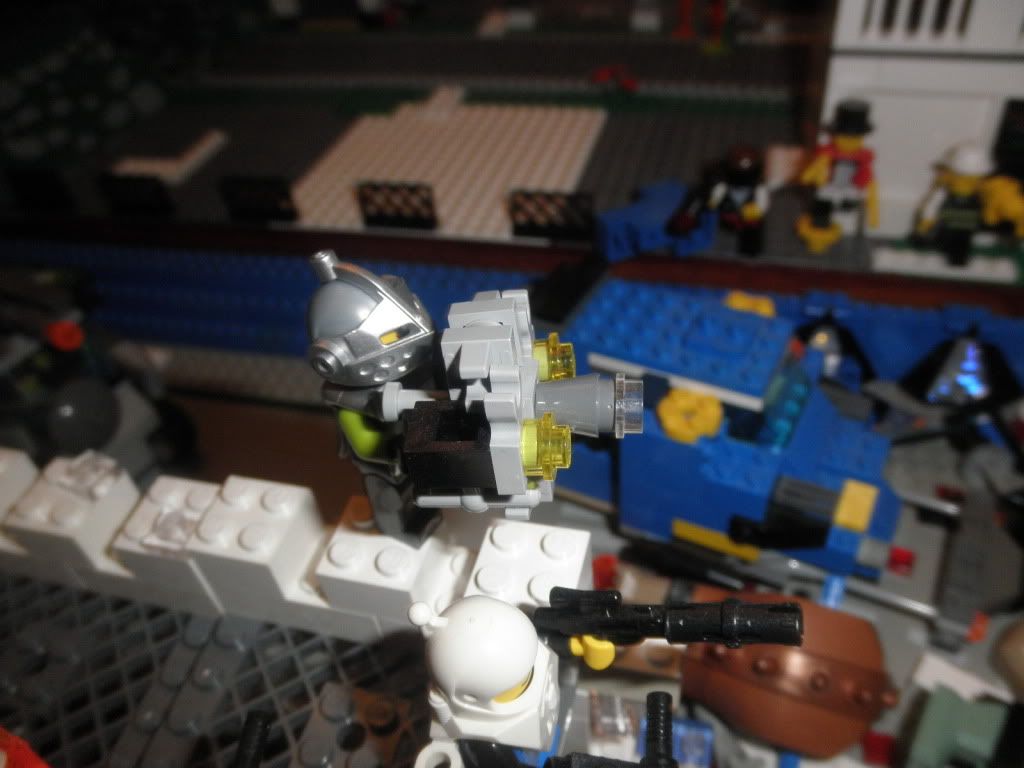 The Beradan Raiders
The convoy keeps moving up.
The machine-gun car takes out one of the maninthetophats followers.
The heaver car misses all it's shots.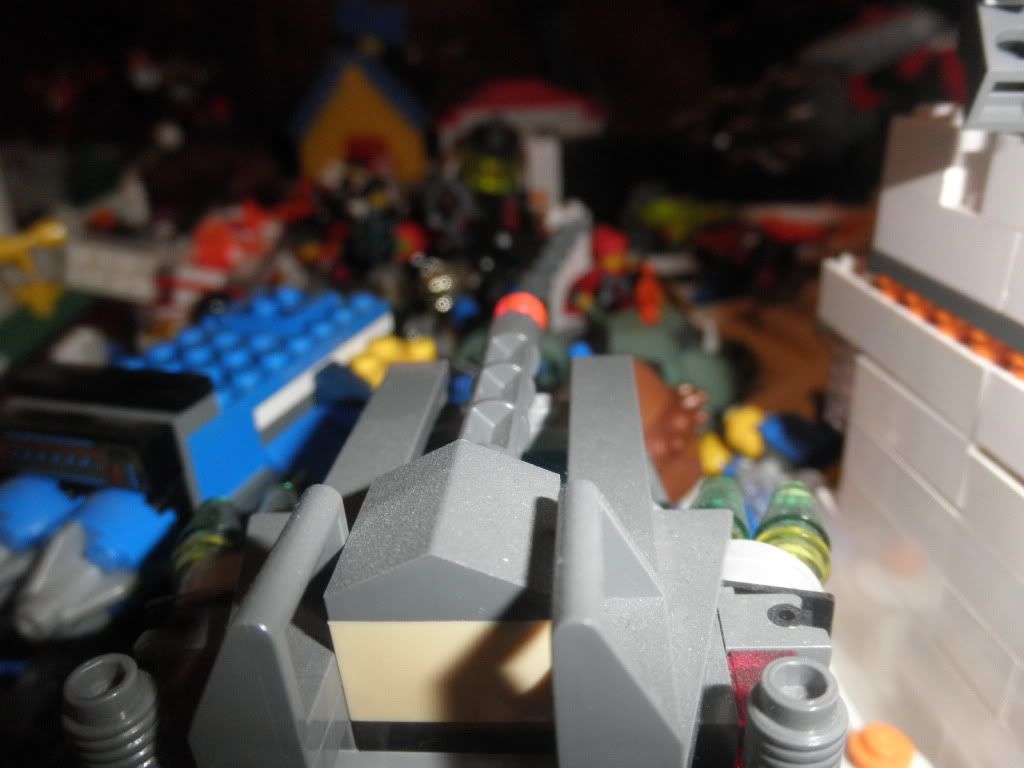 Ice-deamons start walking down the road.
They are followed by the robot and the Beradan infantry.
Setanians
The regular fires but misses.
The AA gun pulls off a few shots at the hardsuit
blowing it's sword arm off.
Lucky eddie then clambers up on top of the hardsuit and pulls the pilot out of his compartment.
And he successfully captures the hardsuit.
The pilot remains alive and uninjured however.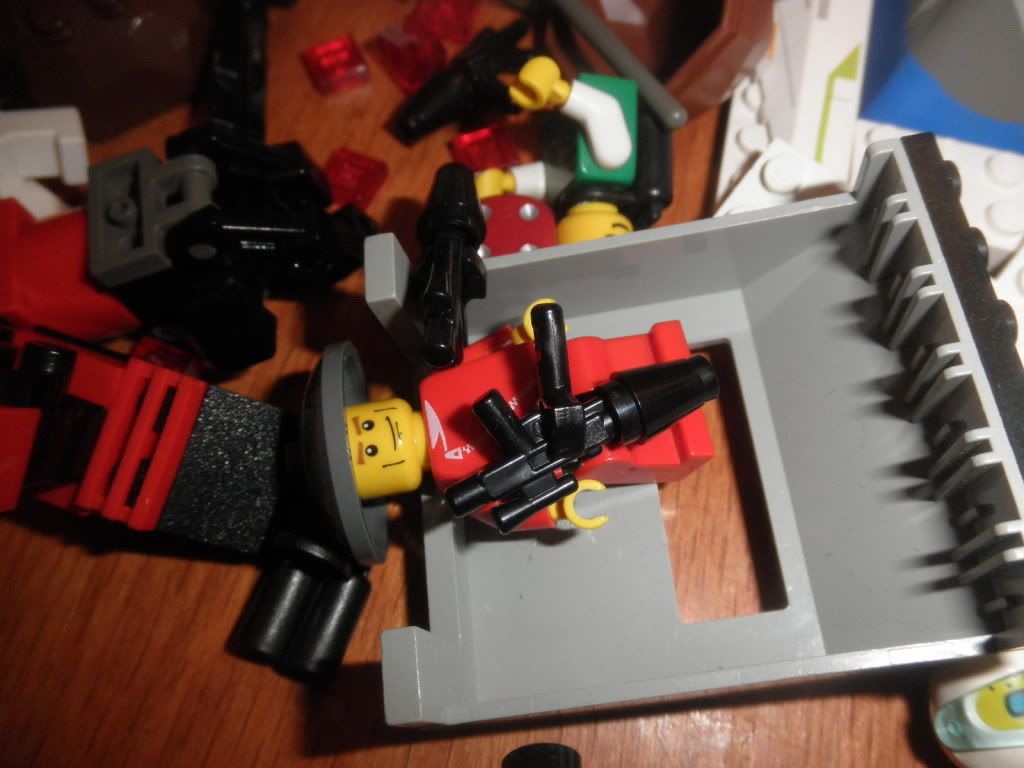 Heroes of Akkadia.
Well, goodbye stubby.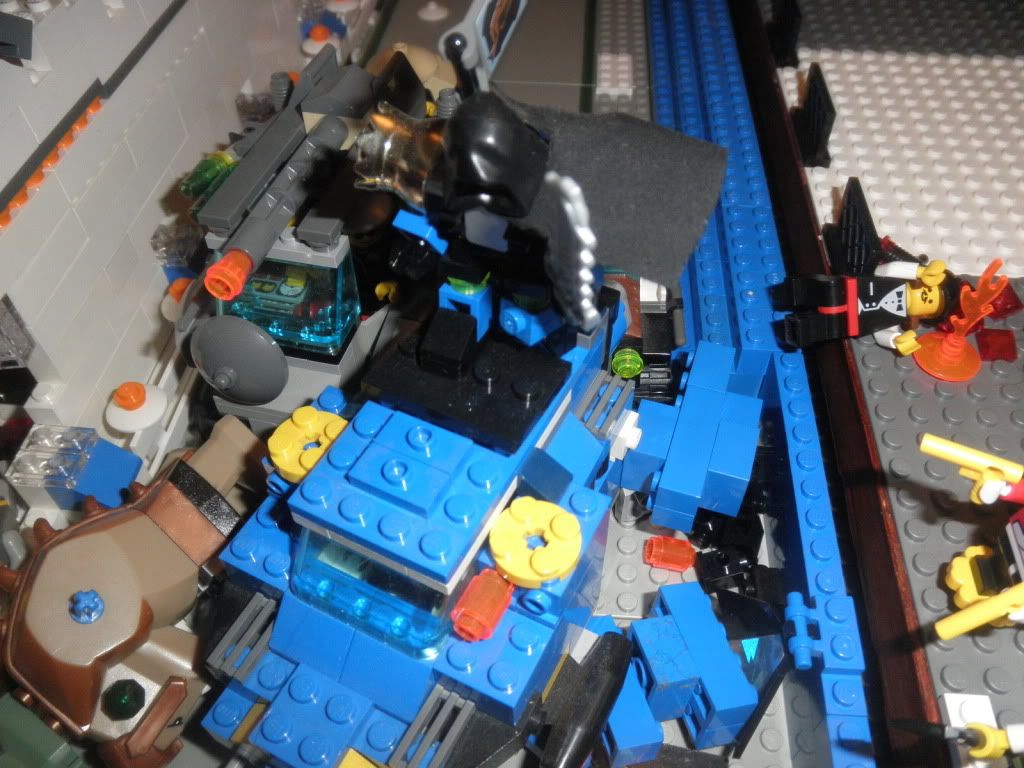 Piltogg slashes the assault vehicle in two and uses his hammer of discipline shoulder pads to ban stubby from the game.
The other Heroes follow suit, firing on the Beradan vehicles.
The knock out over half of the weapons on the main vehicle.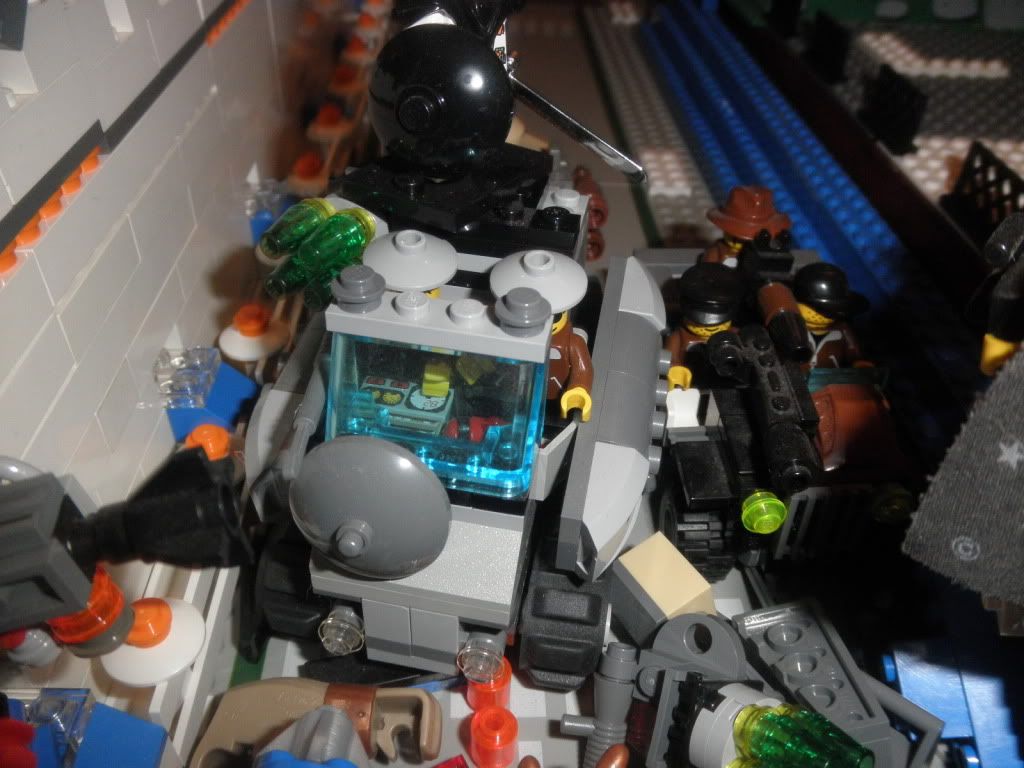 Vas Kallas takes a shot at the final missile on the wall with her sniper rifle.
She scores a direct hit.
making a pretty explosion.
It blows up a pretty good section of the inner wall, and kills two ice-worlders.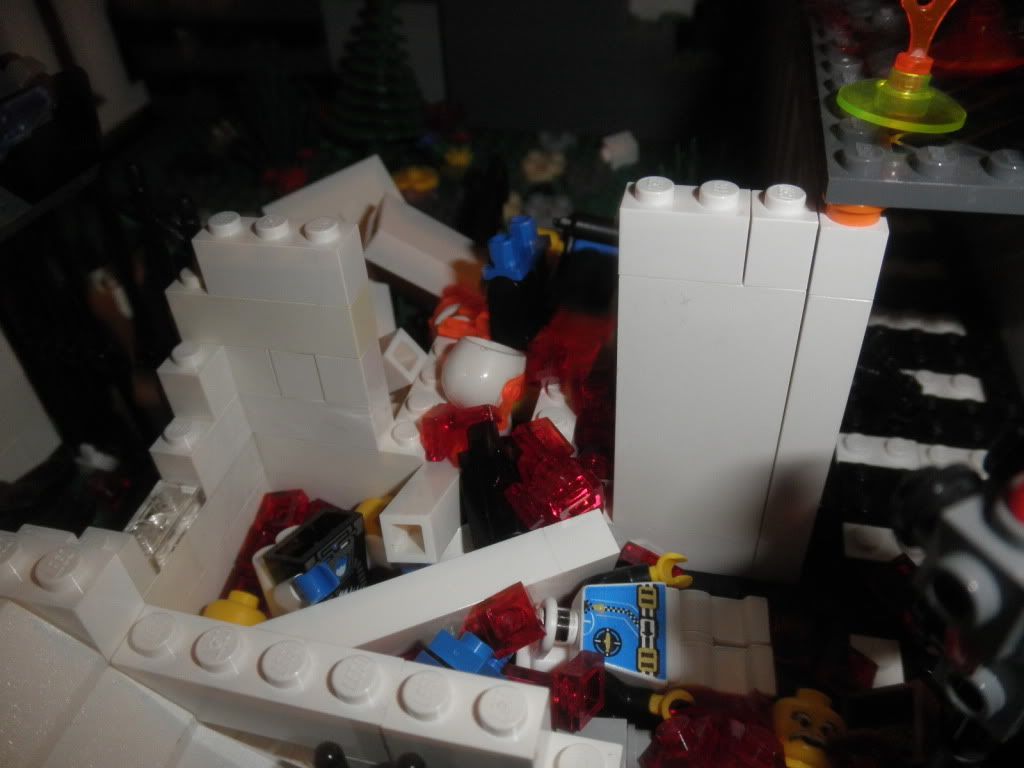 A different view of the destruction that caused.
Ross Varn
Says "OH NO YOU DON'T" and hops up on top of eddie.
Eddie isn't quite so lucky anymore....
Assyrians
One of the Assyrians picks up the Iceworlder's rocket launcher.
He launches it at the kommand platform, but missiles aren't going to be enough to take down a vehicle of this size. Unless you have a whole lot of them that is....
It does take a few chips off the font Armour of course.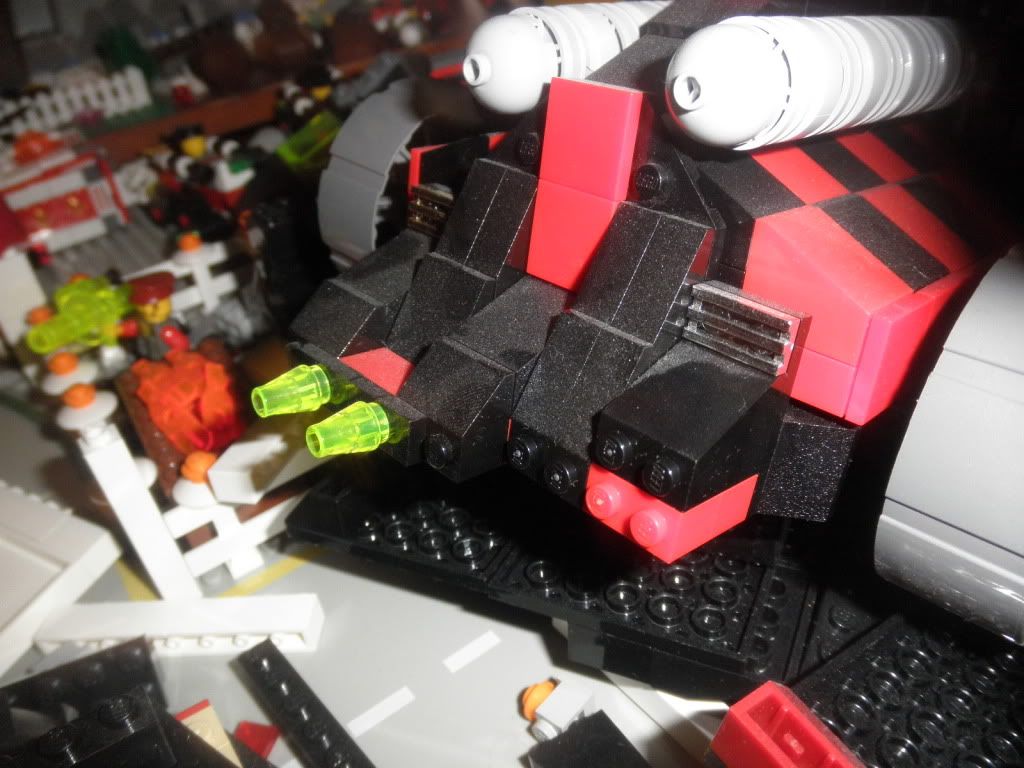 The anti-matter trooper decides he will also take a shot at the gargantuan vehicle.
Forming a pretty good sized boulder to drop on the vehicle.
The force of gravity doesn't even put a scratch in the paint.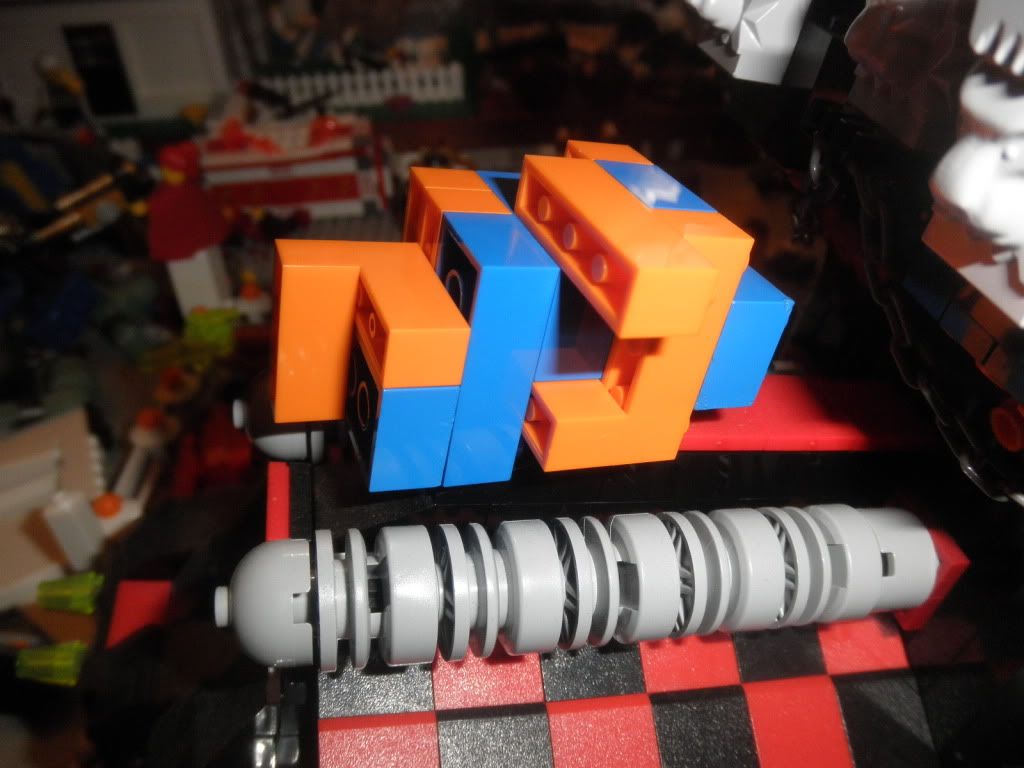 It does look kind of funny though.
The rest of the Assyrians take on more reasonably sized targets, the space-ninjas
And they kill two of the remaining three.
more coming later...