well, heres another round.
moronstudios
moron takes a few steps away from his "sticky situation"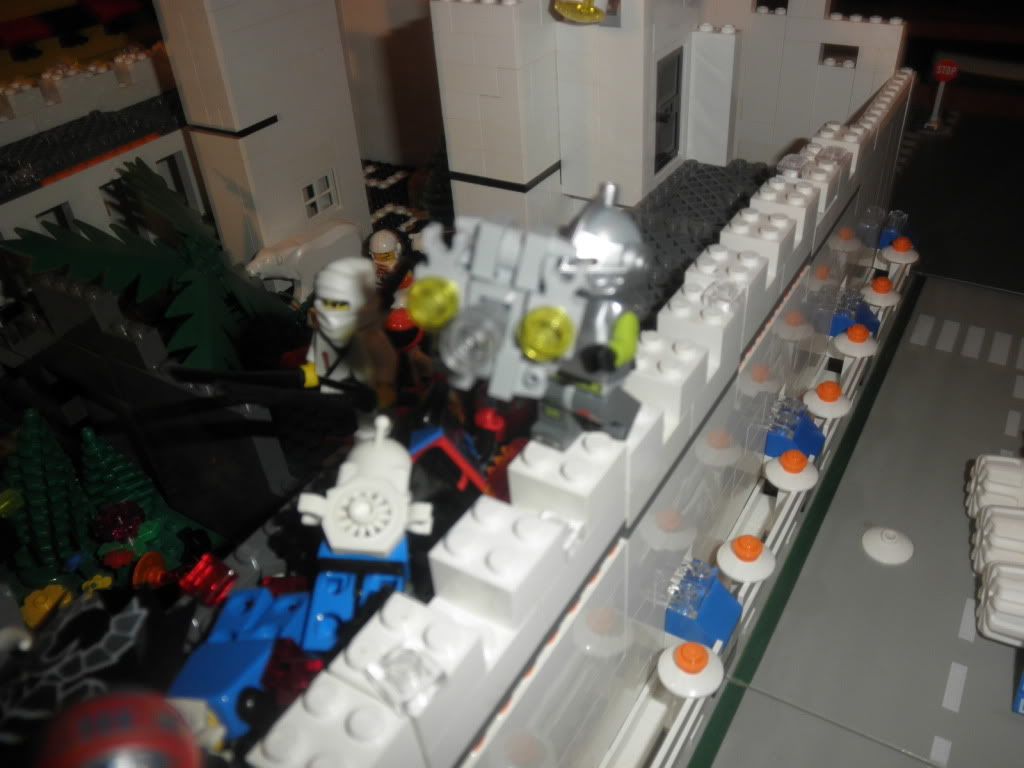 He also fires at the Akkadians but rolls a one and misses.
TMITTH
The man in the top hat's companion picks up his fallen comrades weapon.
they finally reach Piltogg, and say hi!
The grammar inquisition
the civilians move up, they only have close combat weapons so no combat from them yet.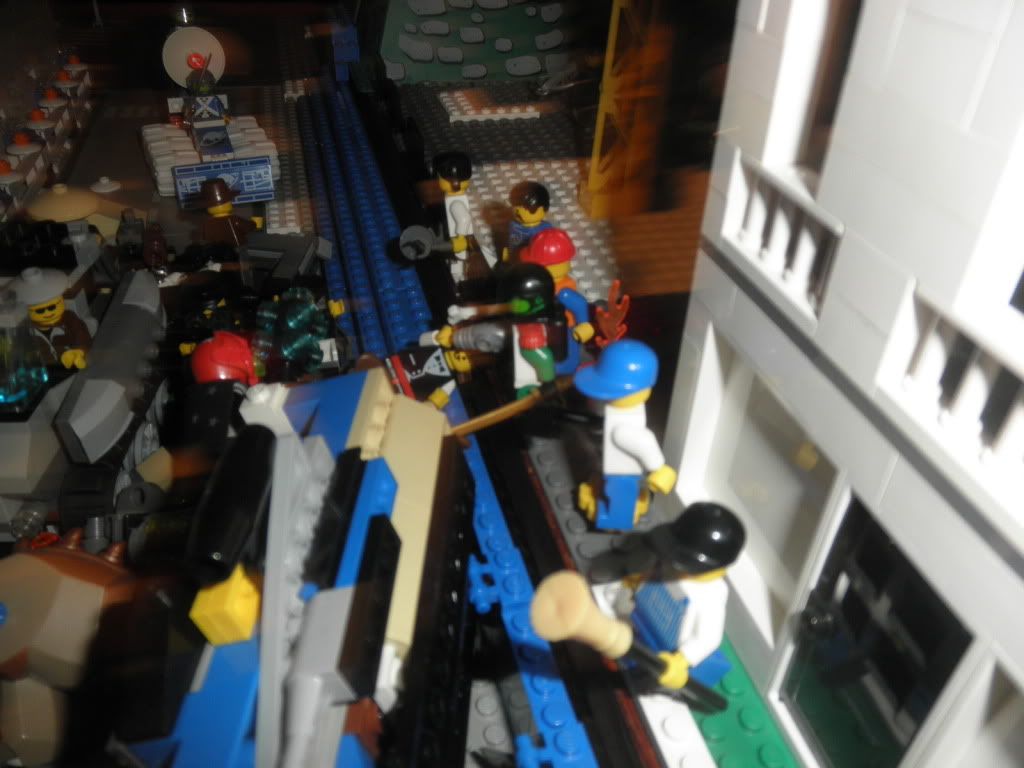 what it looks like through their eyes just for the hell of it.
As many grammar inquisition people as possible get up on the space hulk.
Blitzen starts reciting grammar rules in order to confuse the Akkadians, they all get a minus 1 to their rolls this round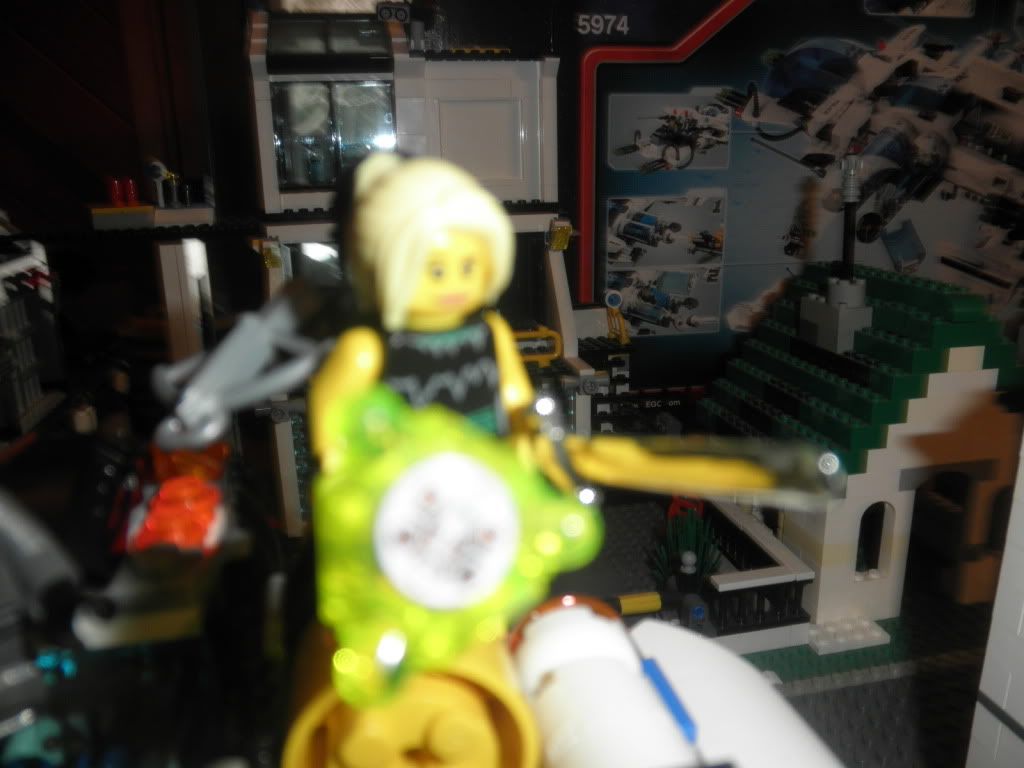 The mechaniks didn't fit up on the space-craft so they advance in line with the civilians. note that about half of all the civilians in this horde are specialists.
The sexy-wytch space vehicle advances slightly and opensup on the kommand platform with all it's got.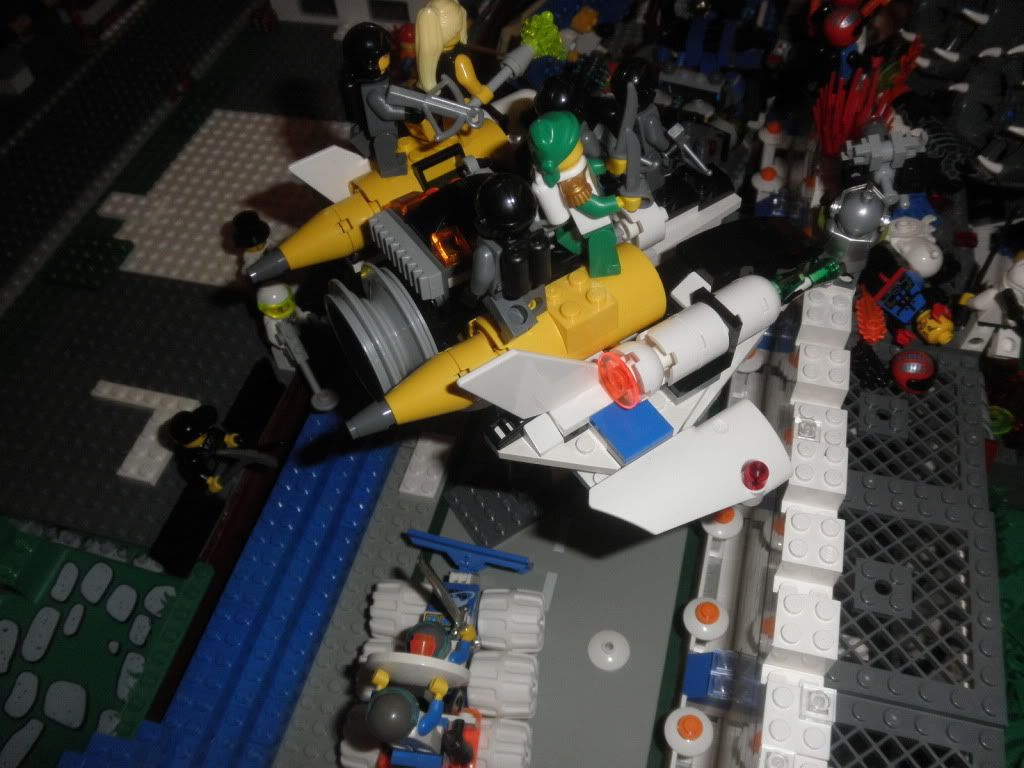 It blows all the wheels and most of the armor off of this side.
Other than it's one remaining tree-gun it's pretty much useless now.
the grammarians with lazer crossbows fire on the Akkadians
they kill one of them.
Assyrians
The Assyrians open up fire on the Akkadians on this side.
they kill one more.
Space nazis and ninjas
Anti-matter guy advances
Fires on the sexy-wytch
It knocks out a crap-ton of weapons and kills one of the guards, blitzen would have died also, but she feated her way out of danger.
It's going to have some pretty lopsided flight patterns now that it lost a wing and an engine on one side.
the last ninja climbs up the side of the kommand platform.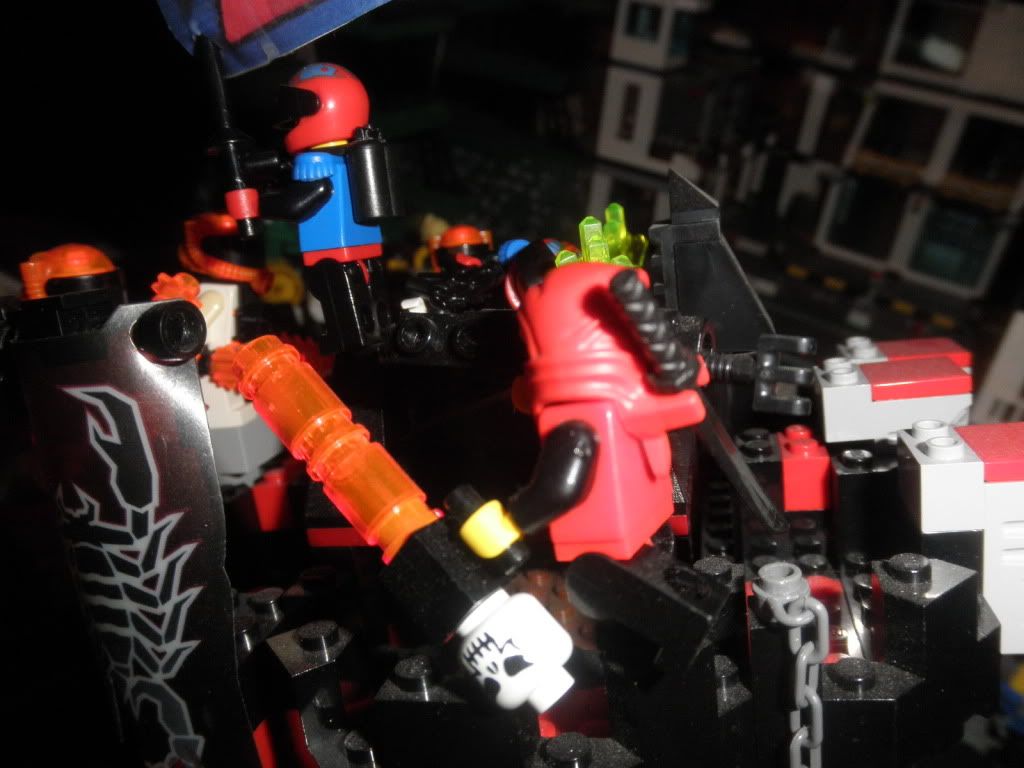 he kills one of the huskralls.
the last Piltogg sprints to the other side of the ice-castle
the gremlins unleash another salvo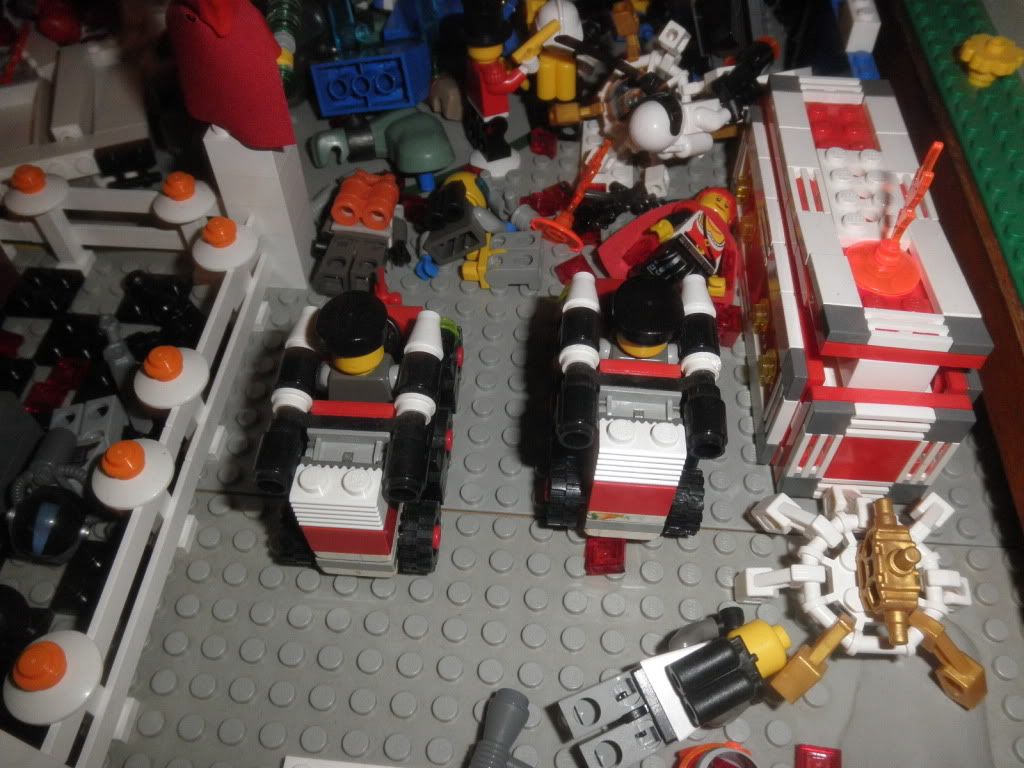 they pretty well wreck the Beradan jeep.
Akkadian heroes
Vas Kallas lines up another shot with her sniper rifle.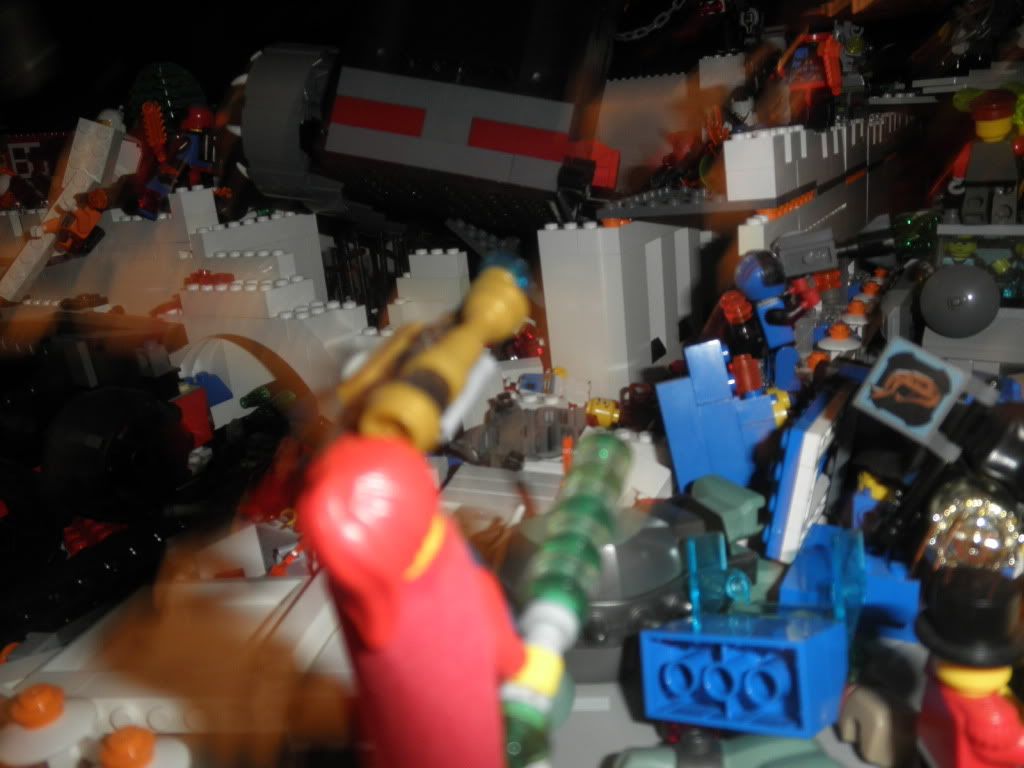 She scores a headshot.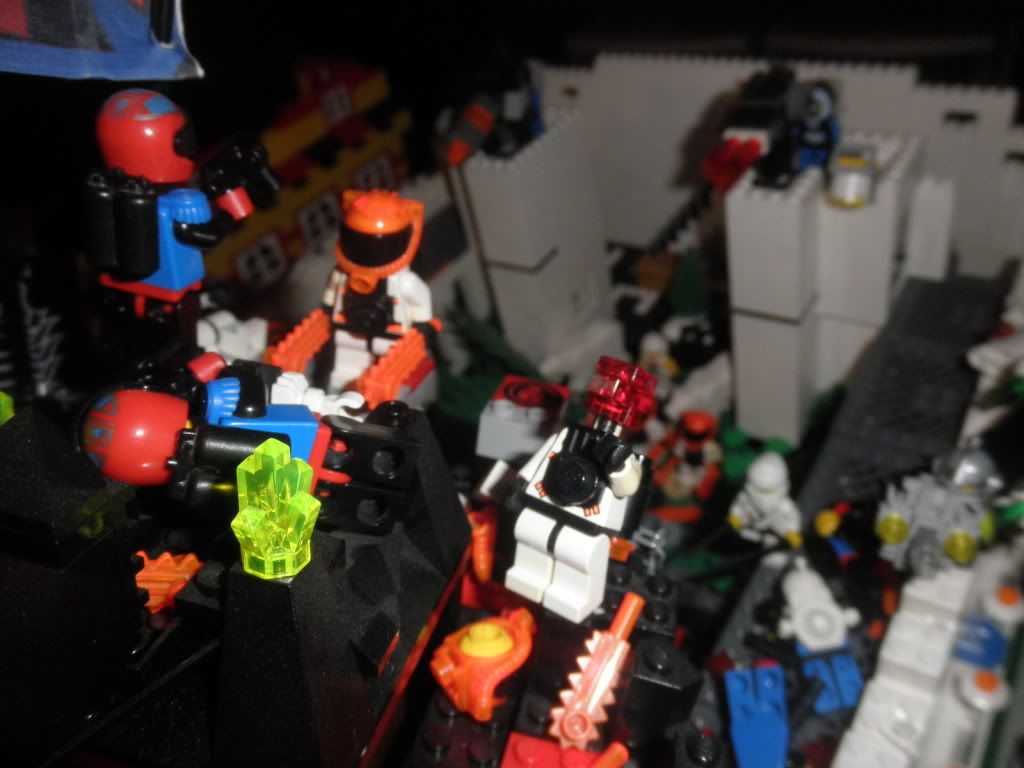 Piltogg moves up to the wall.
And petty well destroys
alot
of it with the sword of inhuman strength.
The other heroes move through the hole piltogg made, and smash through the assyrian wall.
Burp man picks up a bit more of the house to throw next turn.
I feel bad for whoever's house this is.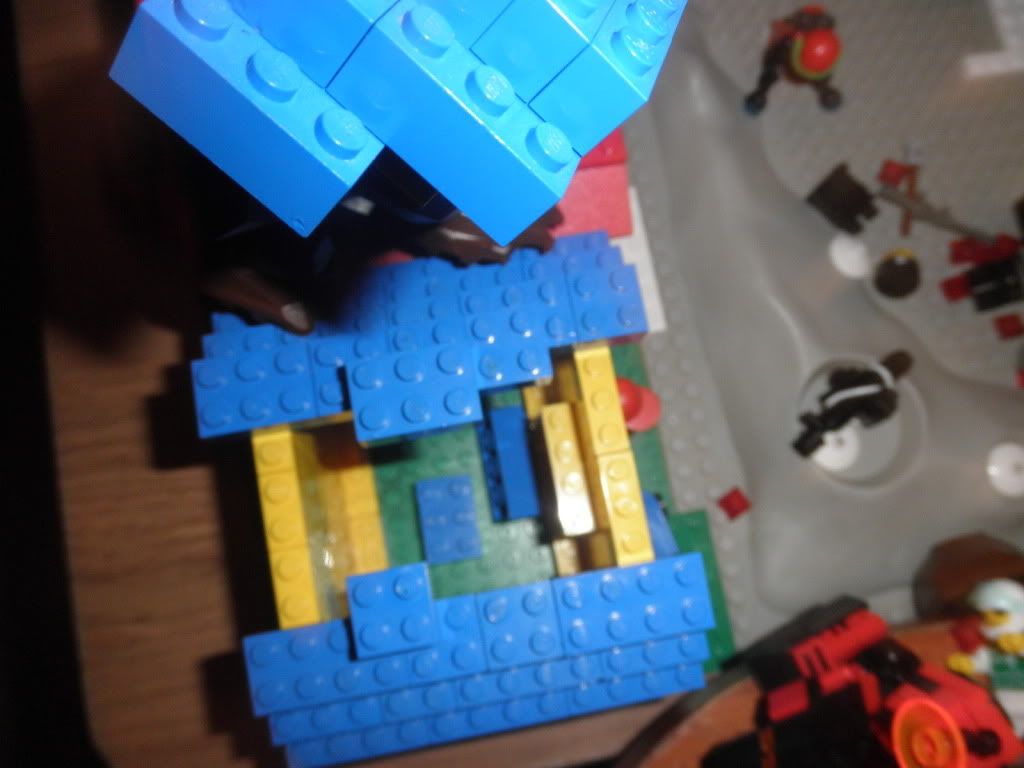 more to come soon.