So RedShirt came over today, and we held a brikwars battle at my death wall.
(My camera spazzed out and we lost the first few pics. To summarize them, RedShirt got initiative, went first, and had his whole force move up, and he killed one of my troops.)
Brikhed then decided to wear that dead troop's head as a hat.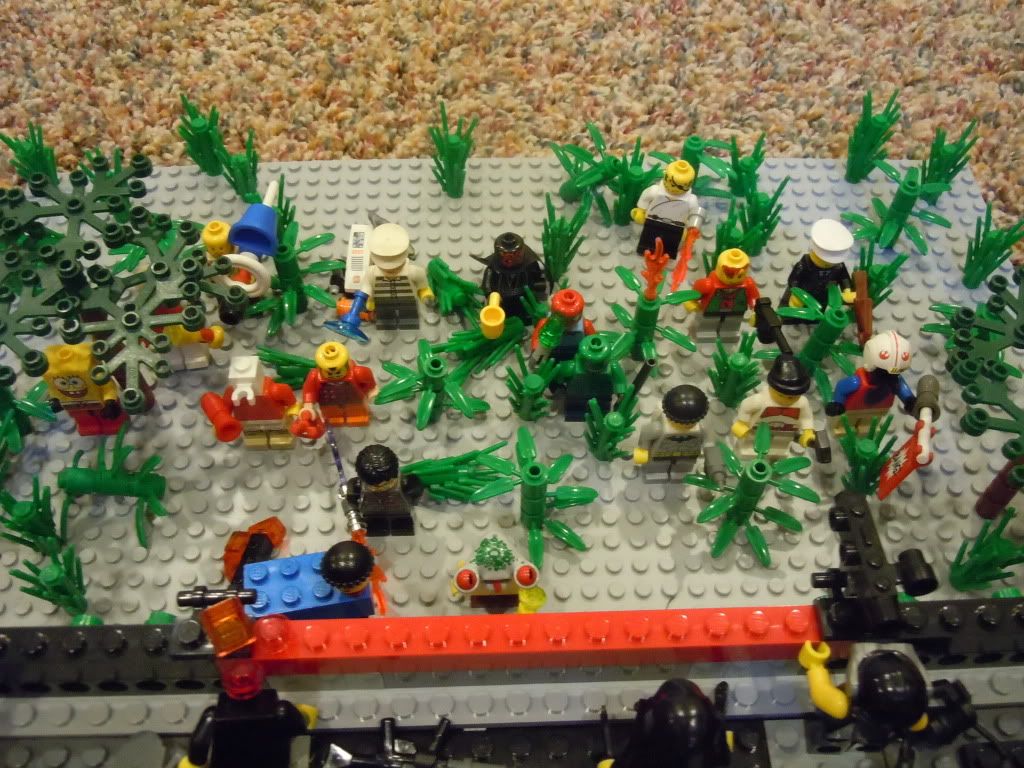 A blowtorch-wielding mutant then burninated a plant.
Overwatch of his turn. Lots of moving up on his part.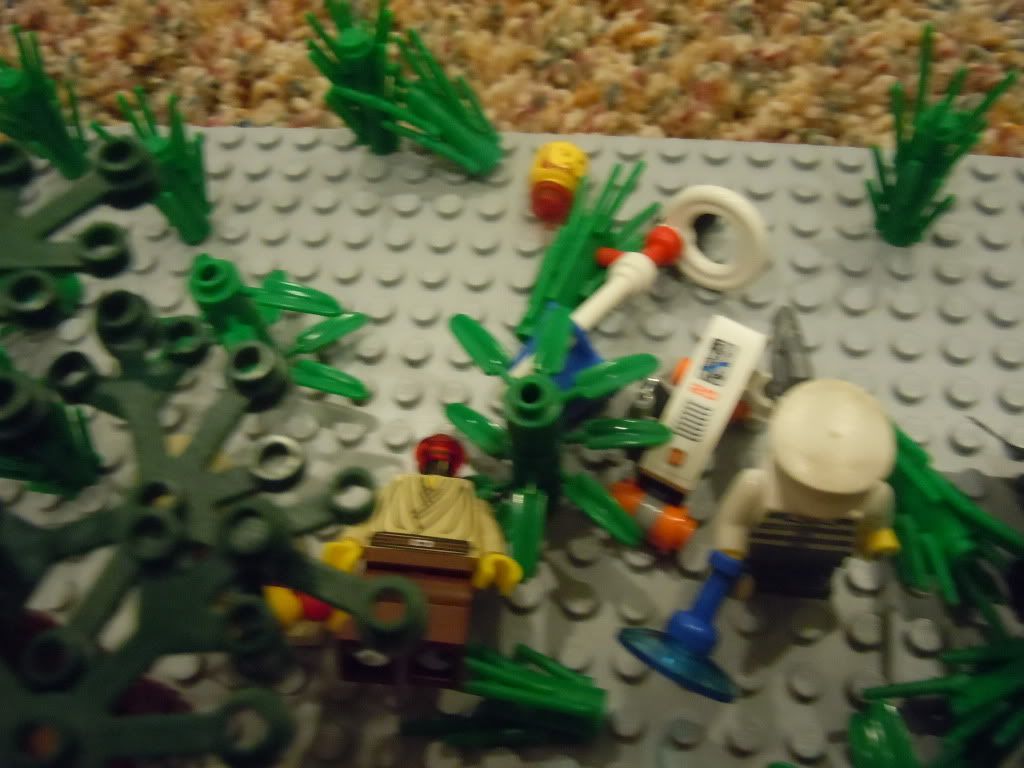 My turn started, and I had my sniper shoot the Poozooka operator (Yes, a bazooka that shoots poo.)
One of the Mounted gun operators shot a mutant to death.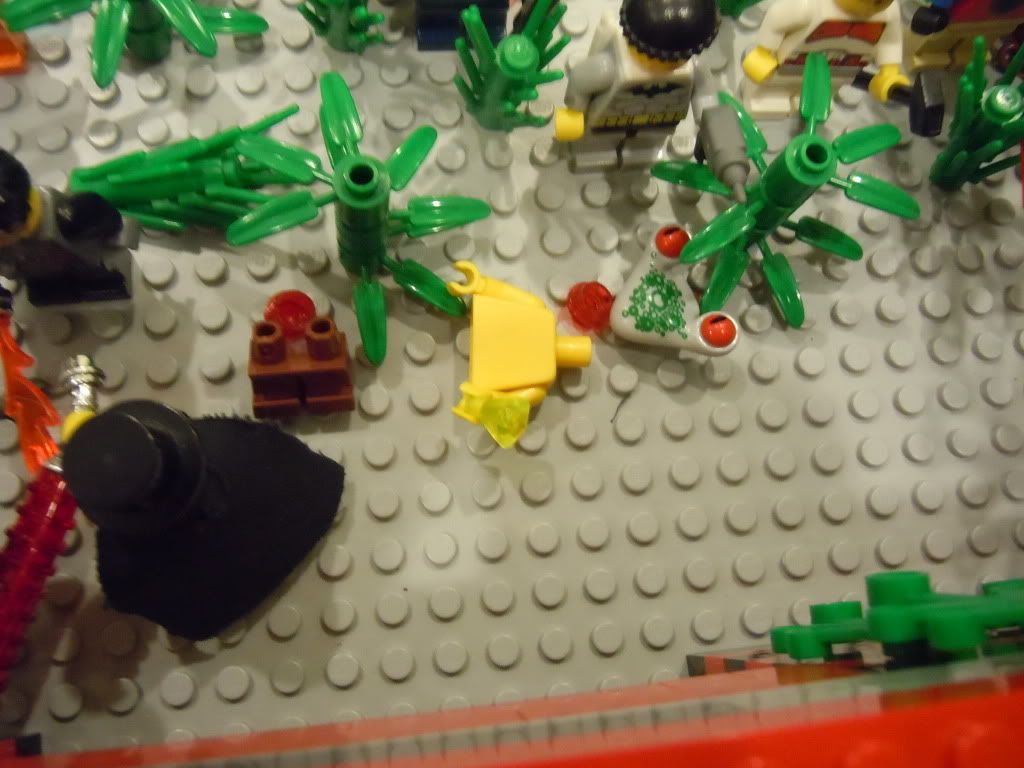 I then opened my gate, and let the people behind the wall loose. The Man In The Top Hat then killed a mutant that wielded SquAIDS. (Yes, Squid-AIDS)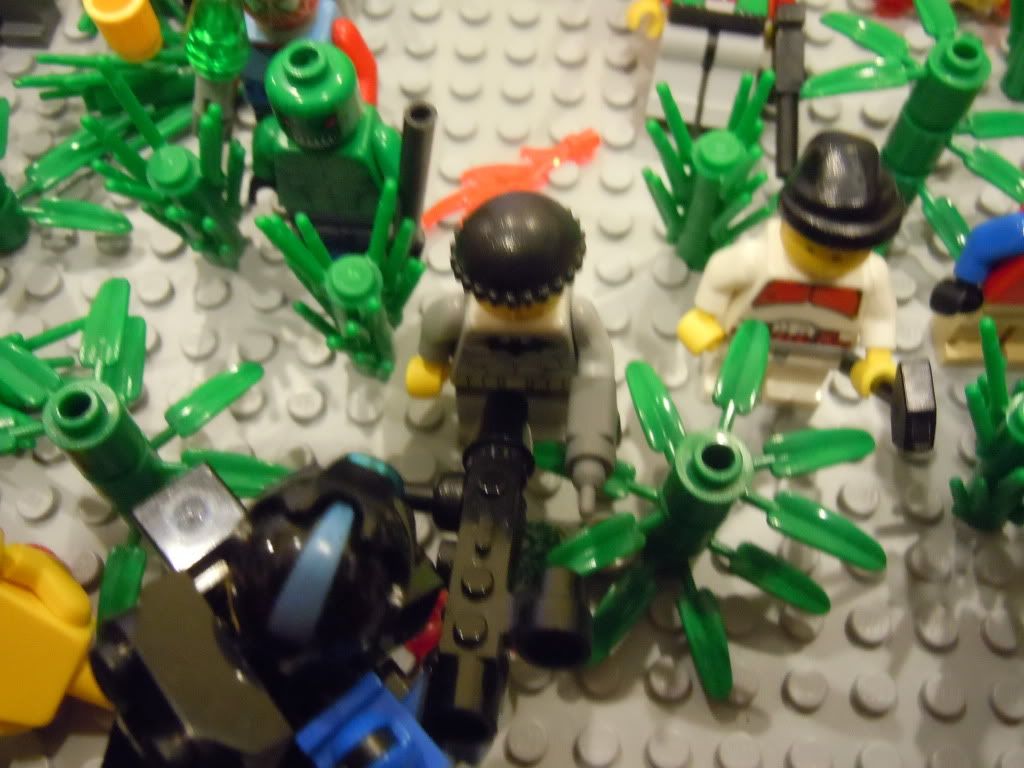 The Space commando then tried to Point-blank crotch shot some poor mutant, but rolled a 2 instead.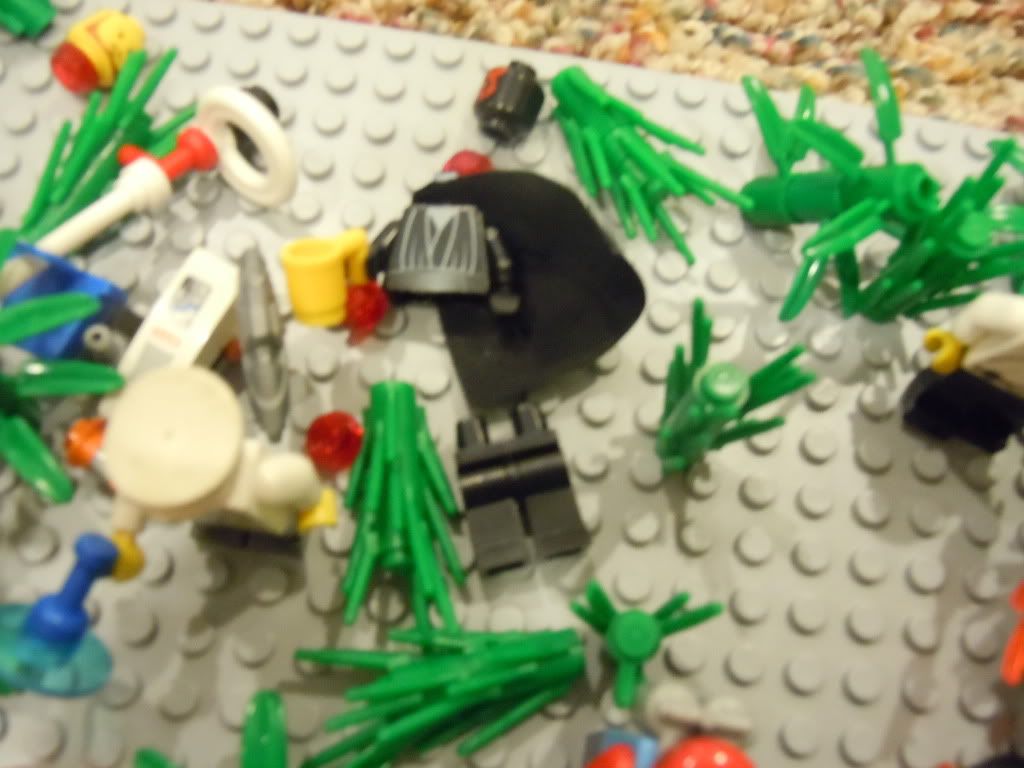 Another mounted gun killed a Coffee-wielding darth maul.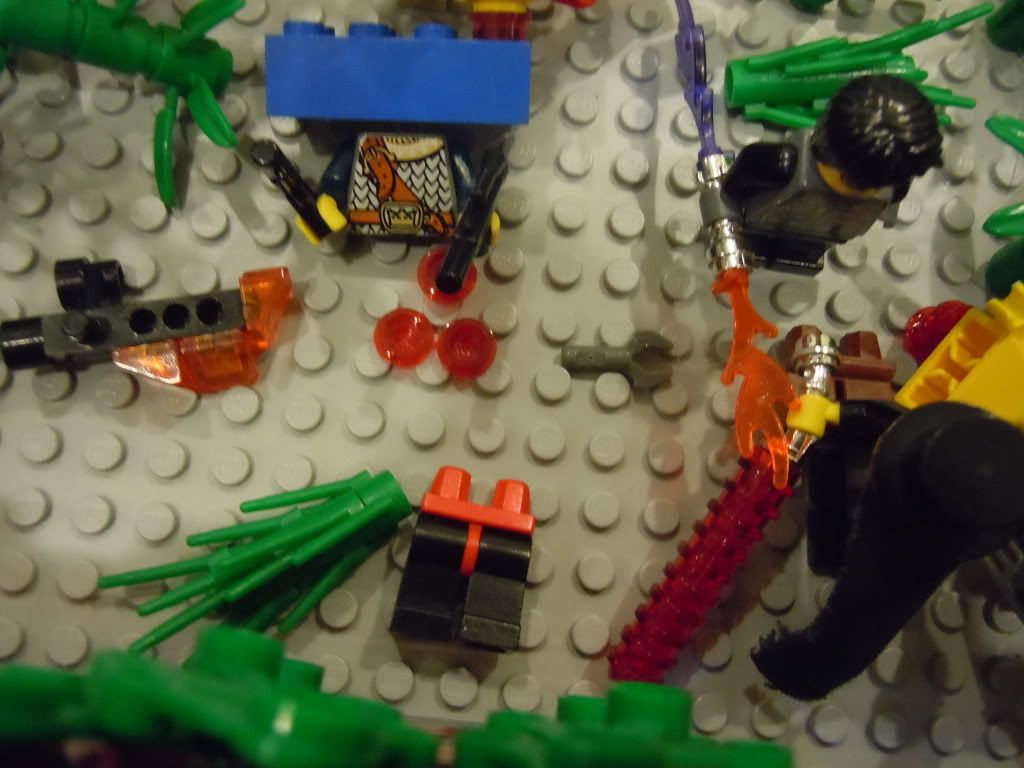 TMITTH, using his second action, chops Brikhed in half.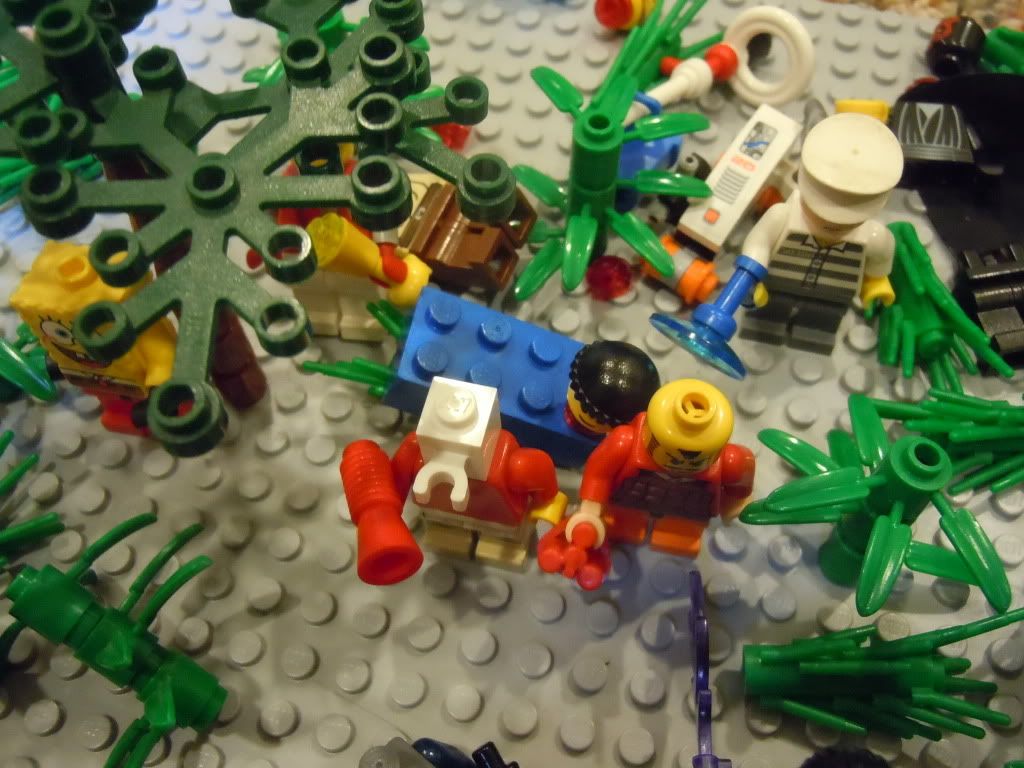 But Brikhed's not down yet! His head bails.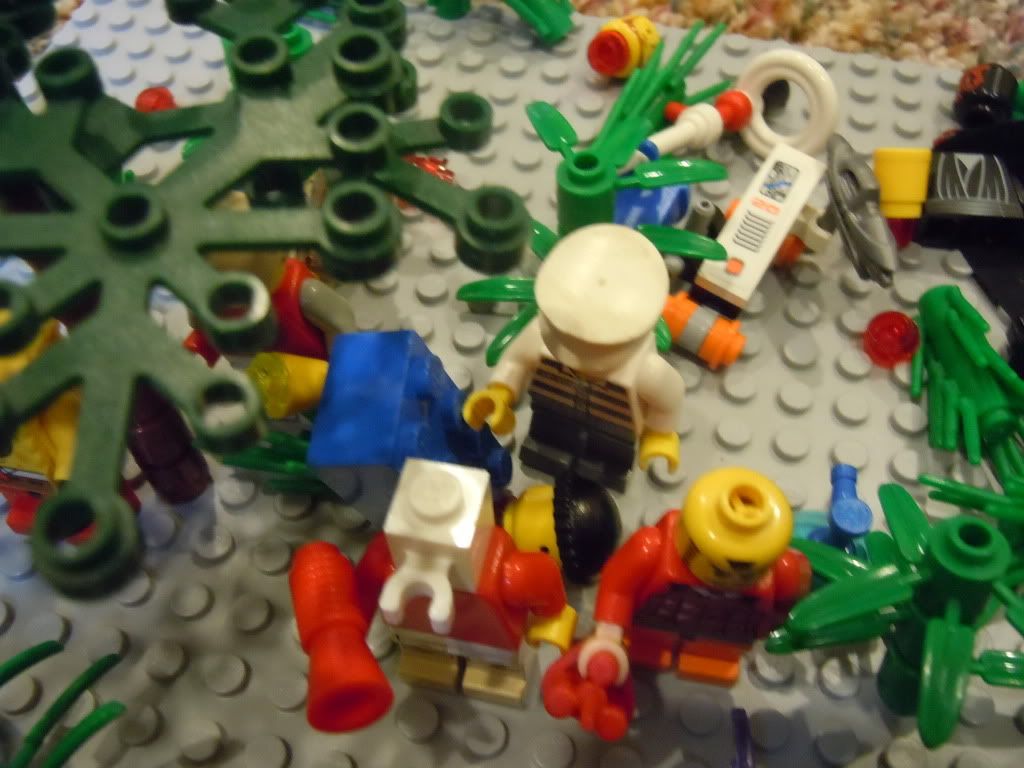 A mutant then picks up his head,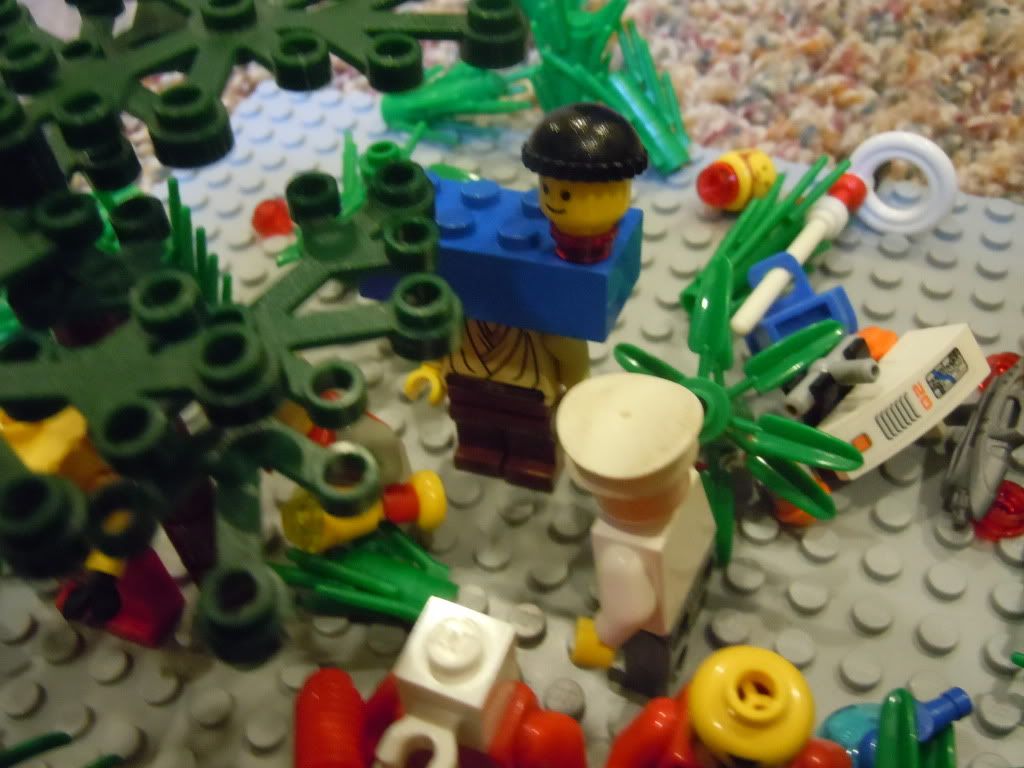 And puts it on the dead Poozooka operator's body! Brikhed is still alive!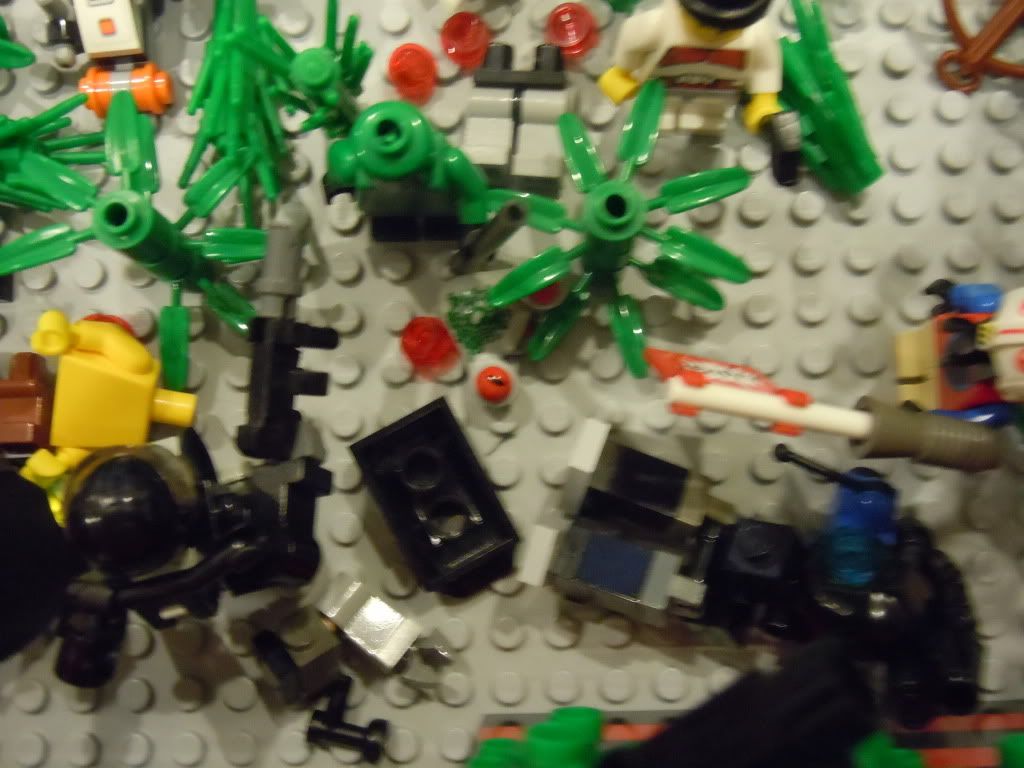 A mutant then pummels the space commando with an iron bar.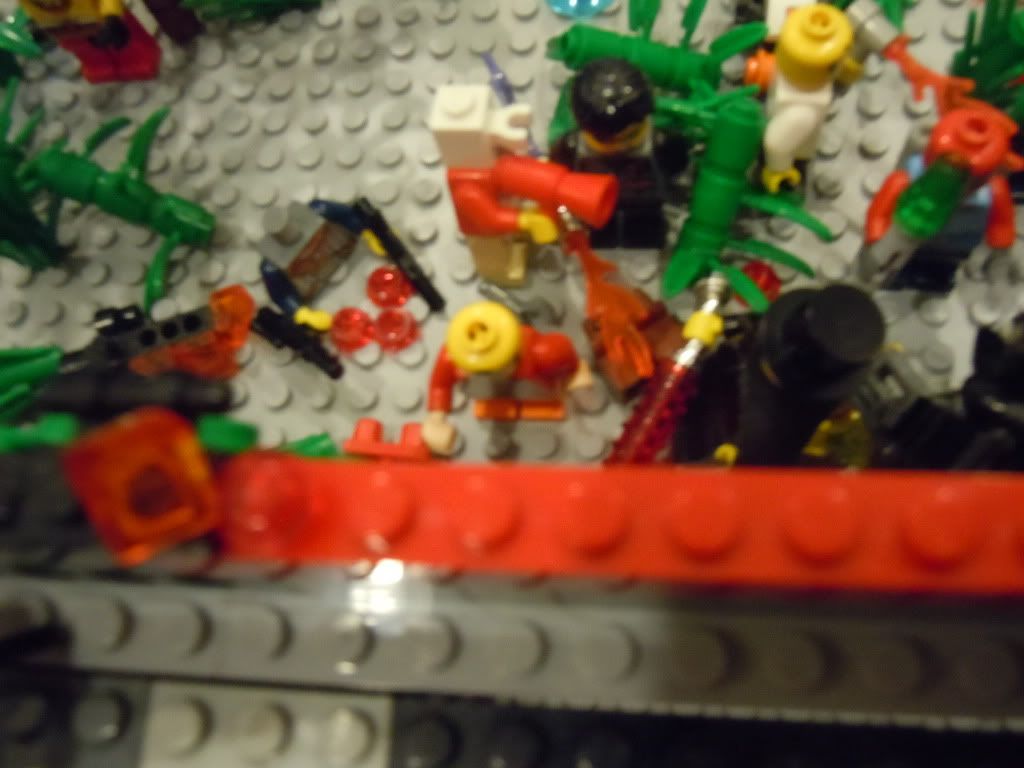 A mutant Sapper then tosses some dynamite at my hardsuits...
But my Psychological Warfare troop blasts it away with sound, and it explodes on the other end of the battlefield.
TMITTH then heroic feats to chop up 4 mutants.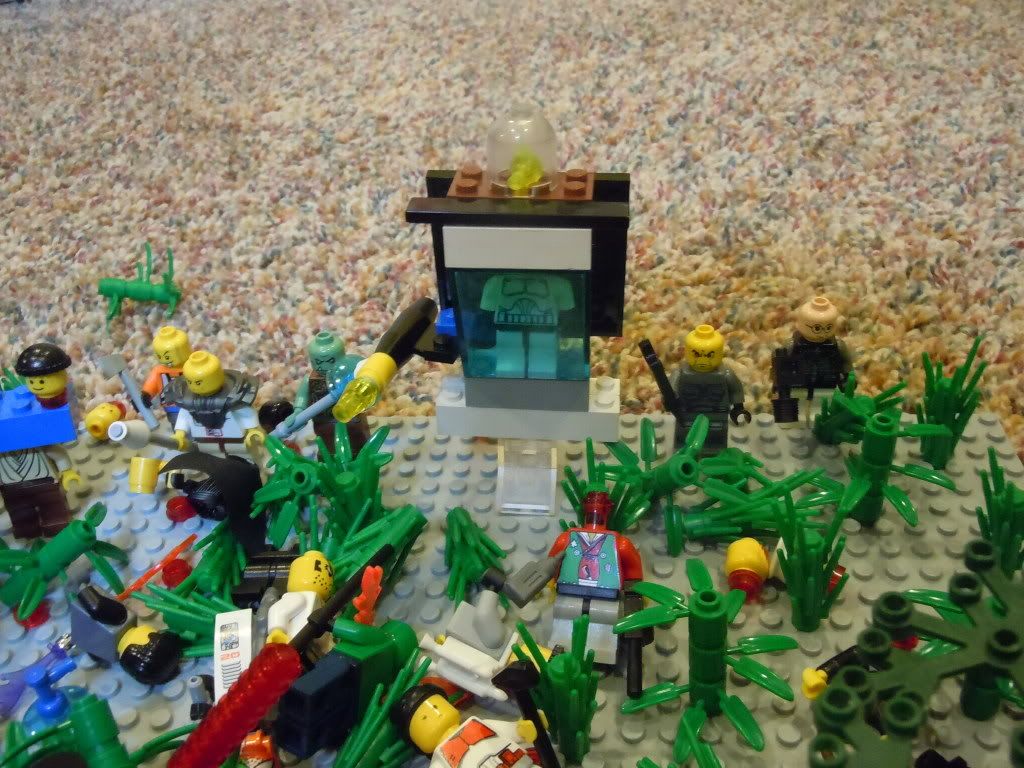 Brikhed's floating mech then arrives.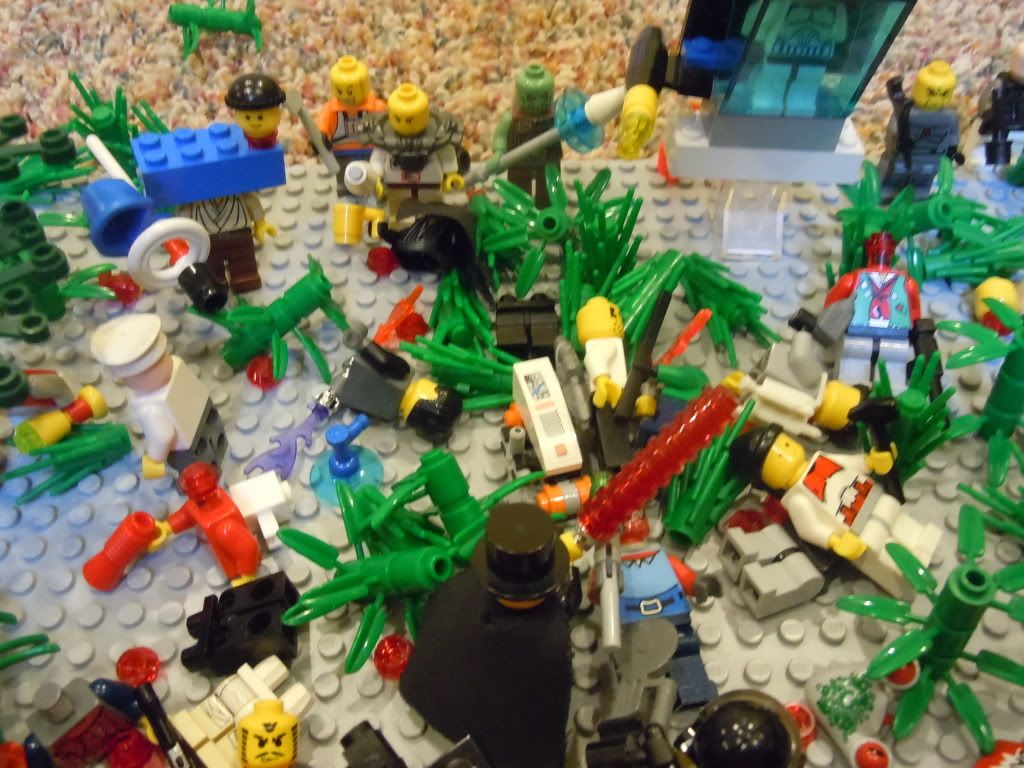 The mech and a poozooka-wielding Brikhed then attack TMITTH, but both make bad rolls and fail to pierce TMITTH's armor.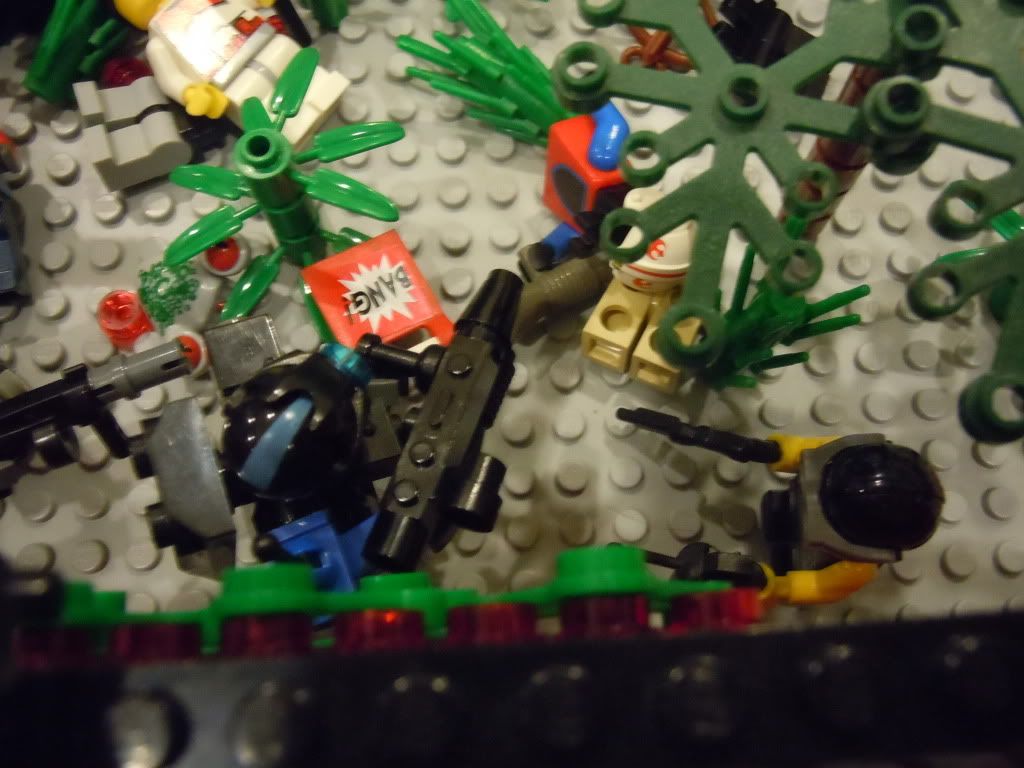 The mechanik then repairs the Space Commando.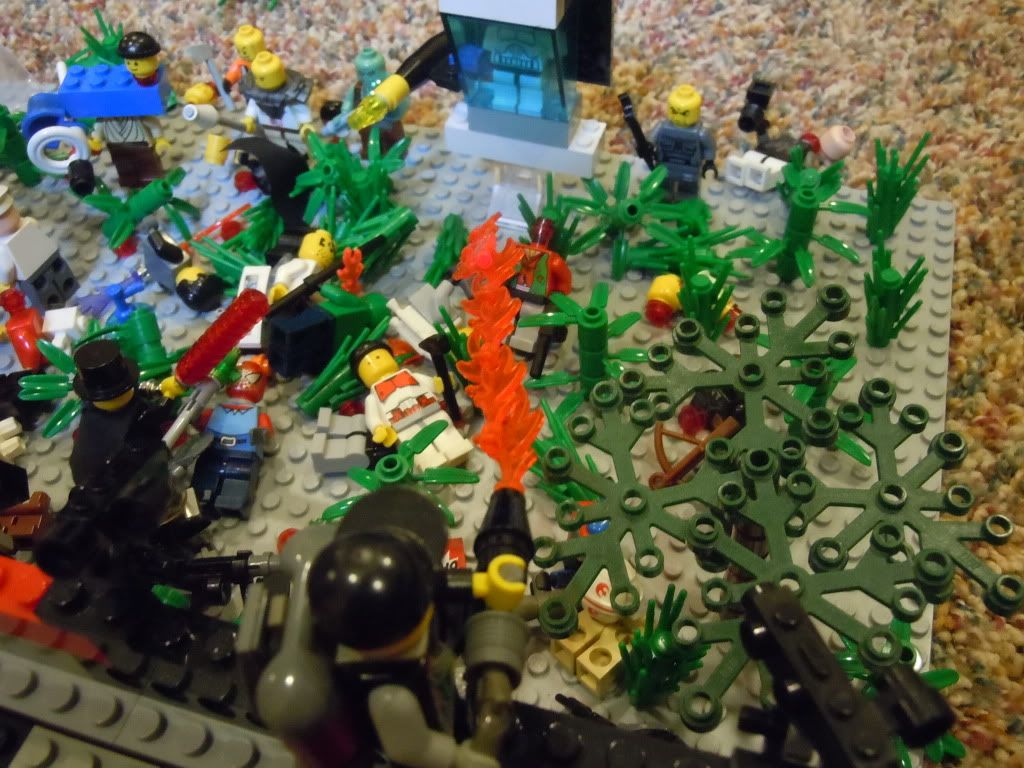 My Flamethrower troop then creates an environmental hazard by burninating some dead bodies and some plants.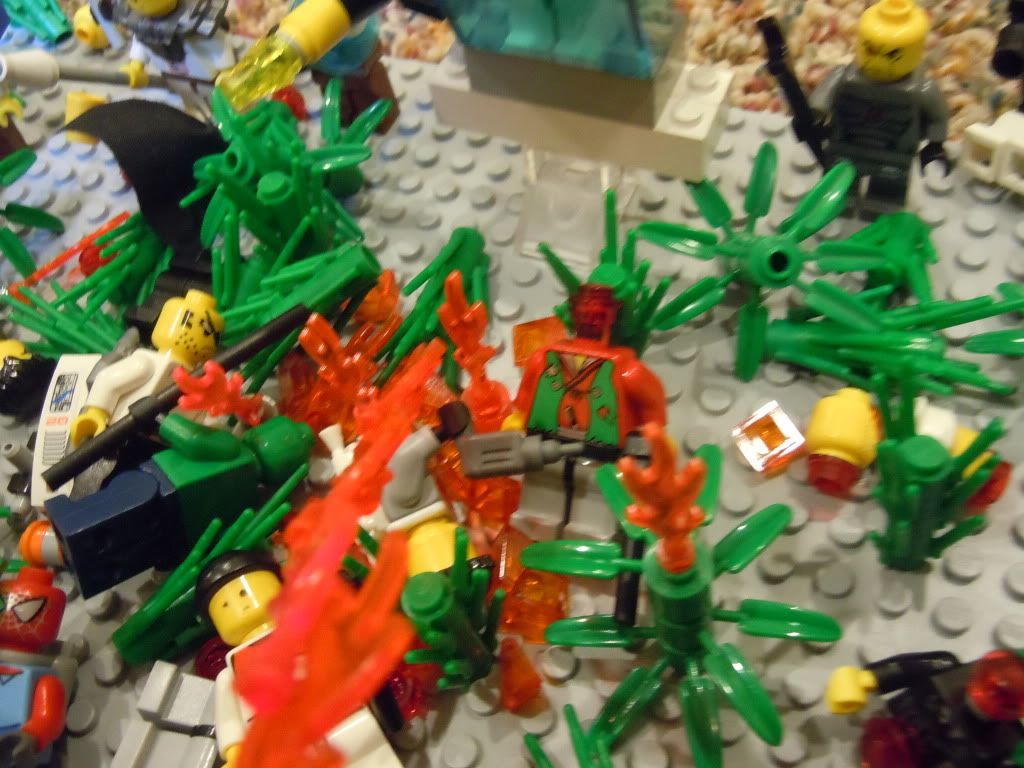 Close-up on the fire.
My spy then throws a grenade from the wall, and rolls incredible damage, which kills three mutants and knocks down a tree.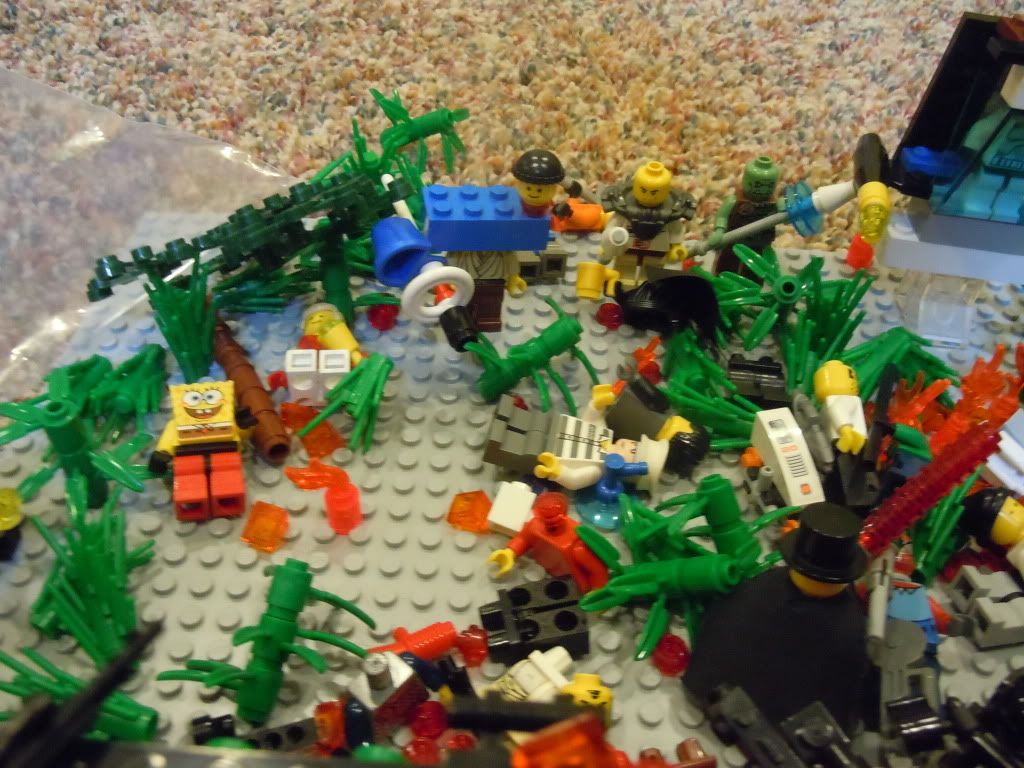 My sniper then eliminates one of Brikhed's minions.
A mounted gun then shoots up a droid.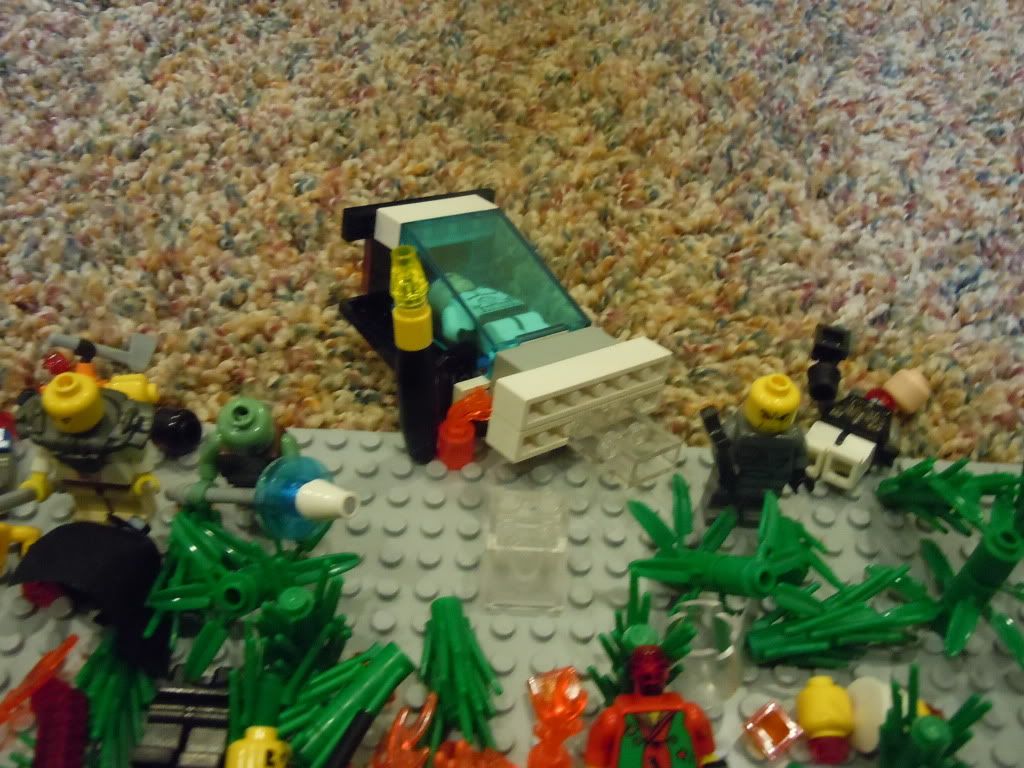 TMITTH then heroic feats to attack the mech's power source (located conveniently on top of the mech) which results in an explosion, somehow not damaging the mech's frame. (it's still dead though, without power.)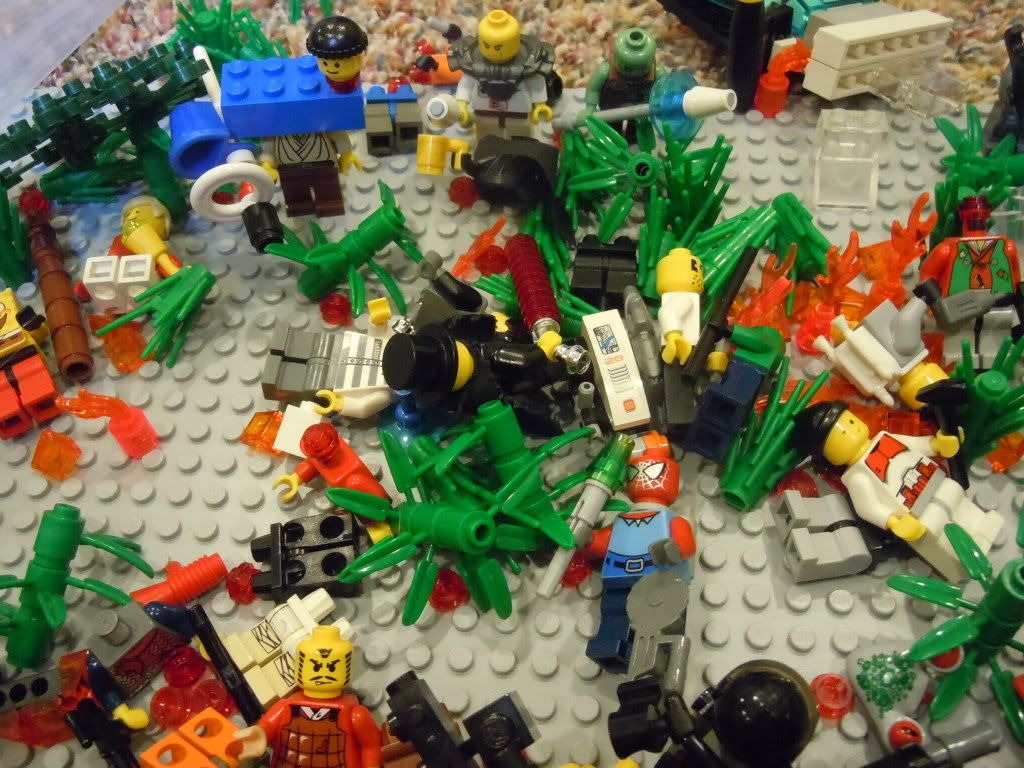 But the explosion sends TMITTH flying! He lands just beyond some fire...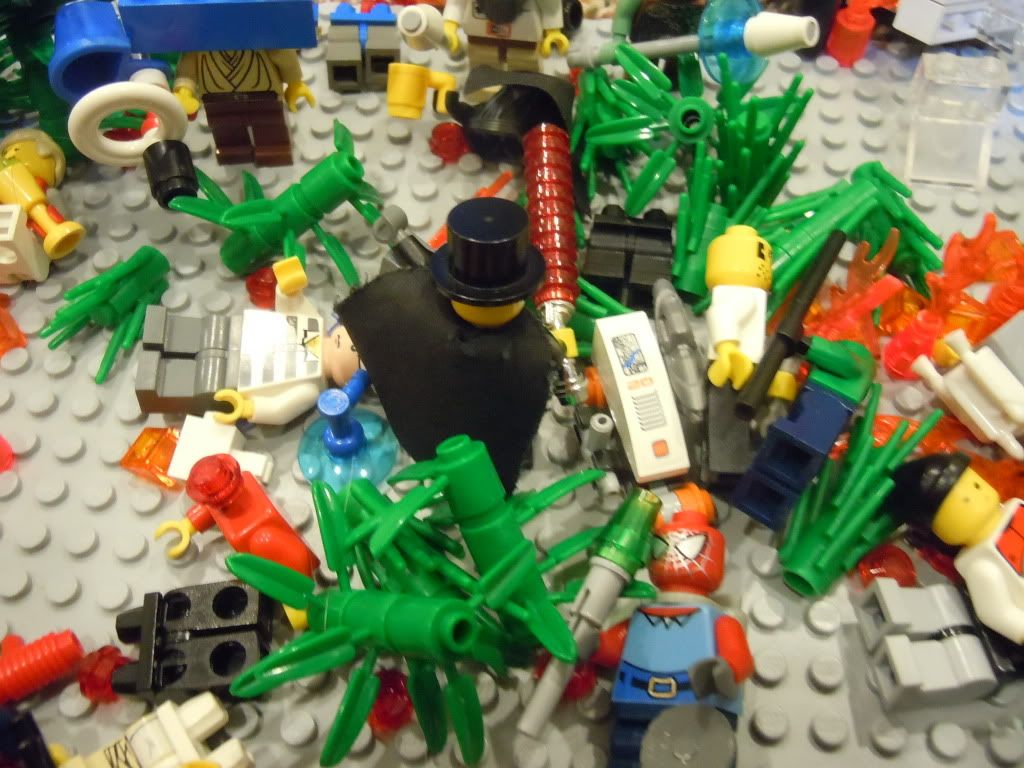 But he rolled some awesome armor, so he's alive!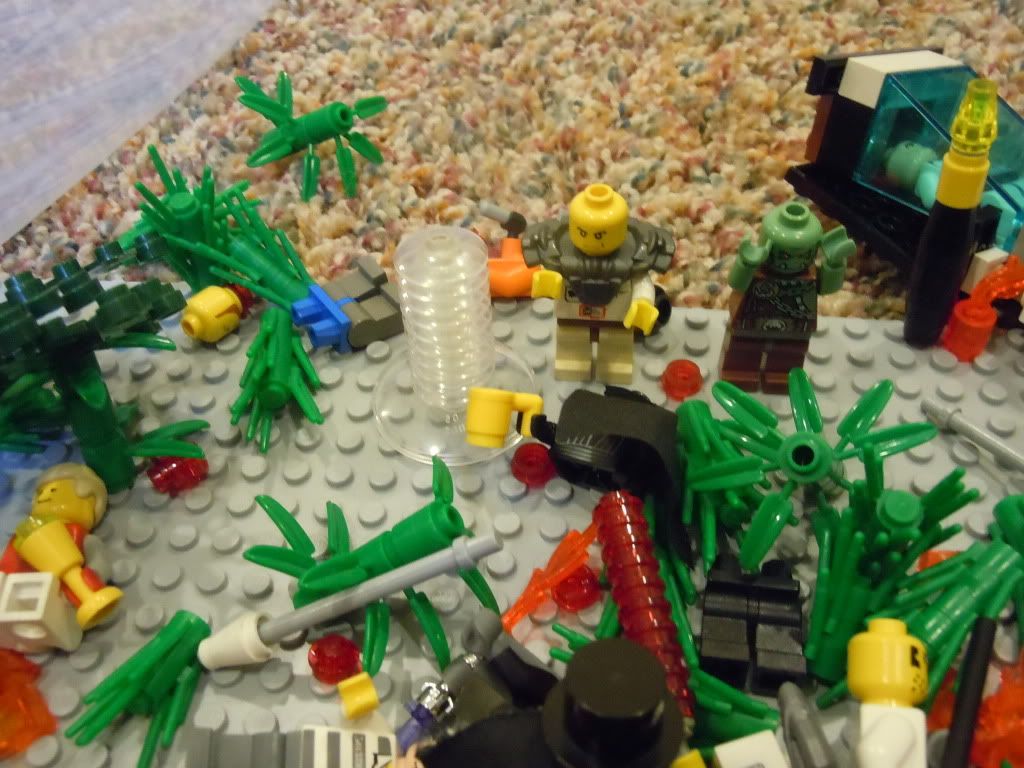 Brikhed, realizing this is a battle he cannot win, teleports away.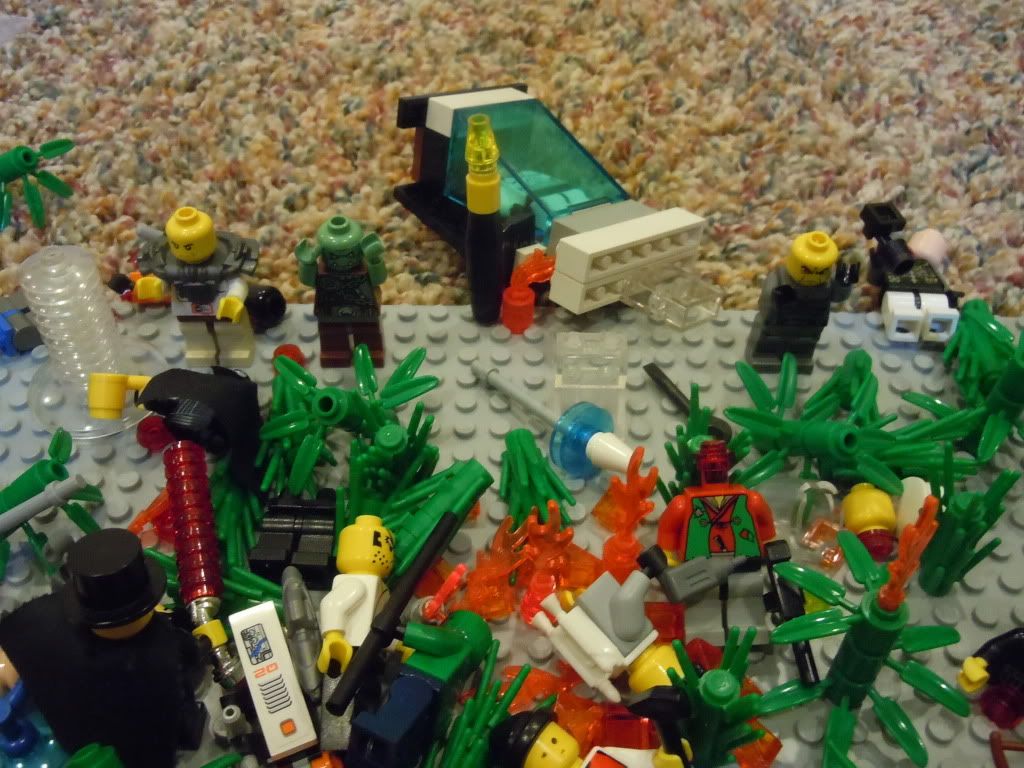 The remaining troops then surrender.
THE REPUBLIC OF INDEPENDENT NATIONS CLAIMS VICTORY!
This was a good battle, in my opinion. The reason why there's so little pictures of Brikhed's turns is because mostly all they did was move and fail at attacks.