So I read MS paint adventures, and Karkat is my favorite character. I also got the role of him in a Fandub on YouTube, and that has me quite excited. Lastly, the post-brickworld rush has me feeling motivated, and the need to build something epic has led me to the undertaking of turning this-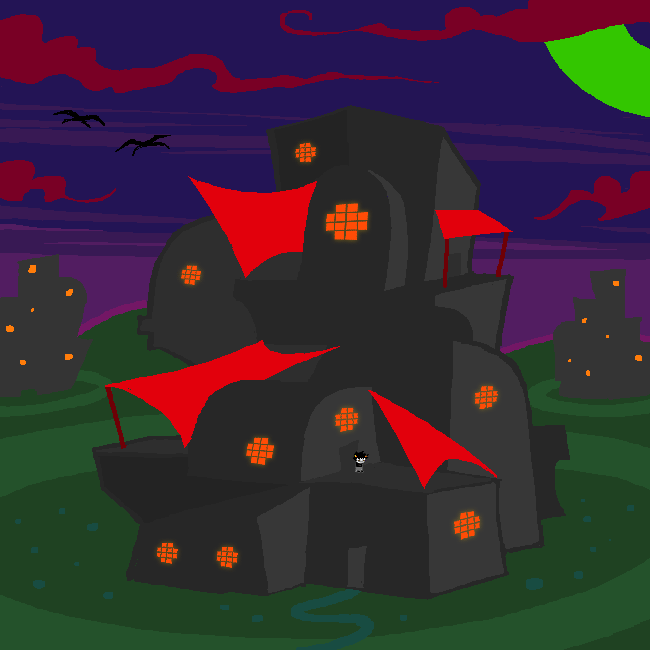 into Lego. Tonight I spent a half an hour finding good bricks, and beginning work.
This is the front right corner room.
This is what I shall use for windows.
A bit of framework.
Lastly, I am also going to put together Karkat and his Lusus.
This is what I have put together for the guy. I have another horn.... somewhere...... But decals are the issue for me as of current. So, yeah. and any comments on the structure or Ideas would be welcomed.