Friday night my friend and I finally waged the brikwar battle we've had in planning stages for months. The rundown is pretty simple, we each had two guys, shared a medik and npc-ed the horde of zombies. The objective: enter the zombie infested lab, shut down the programming, disable/destroy the zombie respawners and get out (preferably alive). Each of our guys was a specialist: engineer, chemistry, tech, and demolitions
The lab, the zombie respawners are the 5 pods spaced throughout.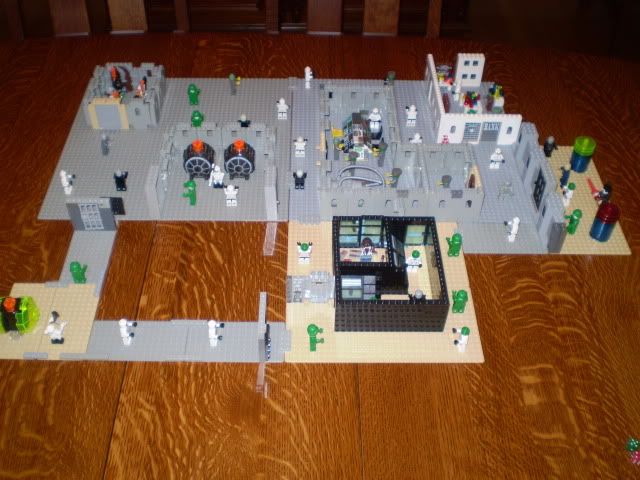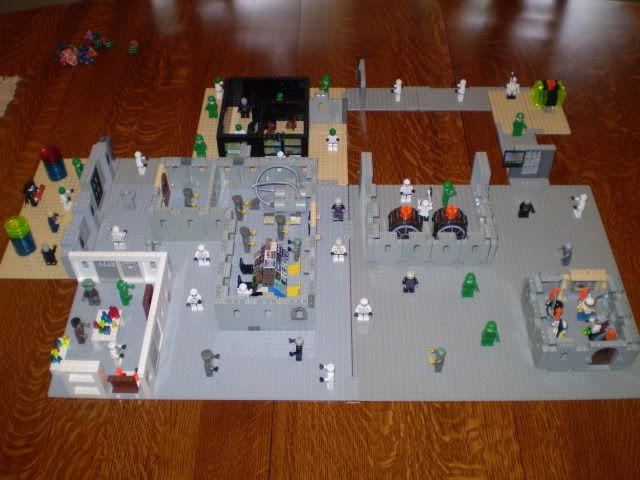 Our team came pouring out of the access point and immediately began slaughtering zombies.
From careful study of the blueprints they decided to head to the computer room first.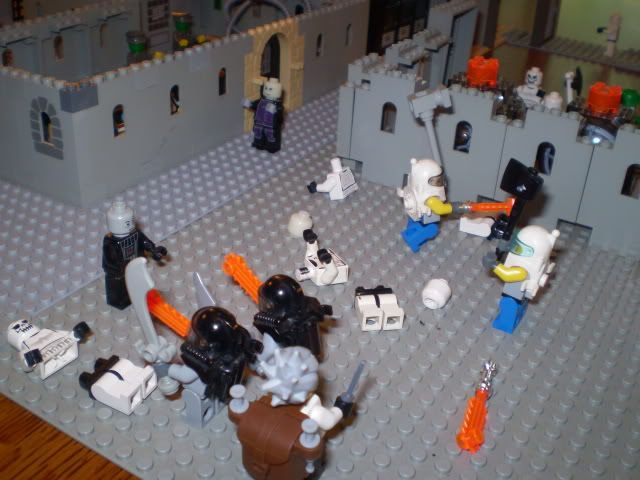 Of course, as soon as they got there they had to fight zombies. Demolitions held the hallway so the others could enter.
Tech disabled the main computer console and Engineer broke that big machine. Not sure what it does, but it looked important, so why not.
Chemistry ran ahead to the chem lab and cleared that up so he could work.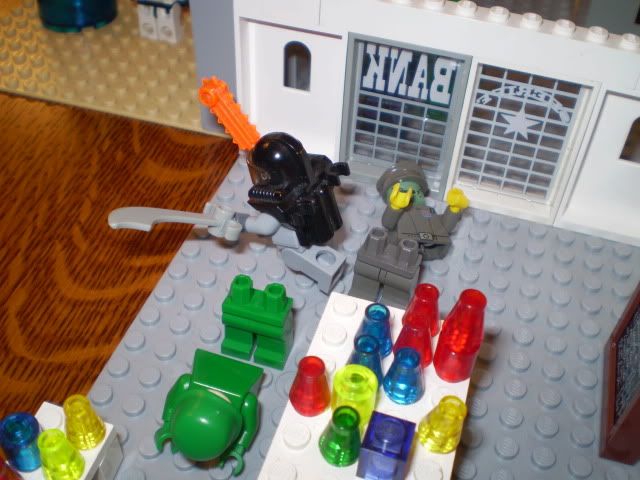 The others arrived shortly to stand guard as he did his thing.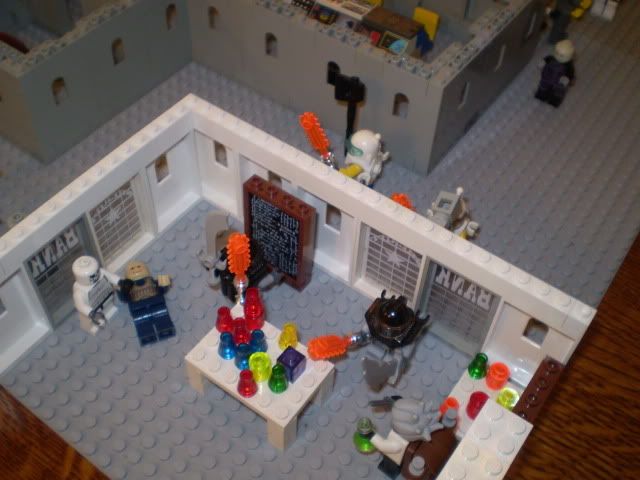 Zombie re-enforcements were on the way.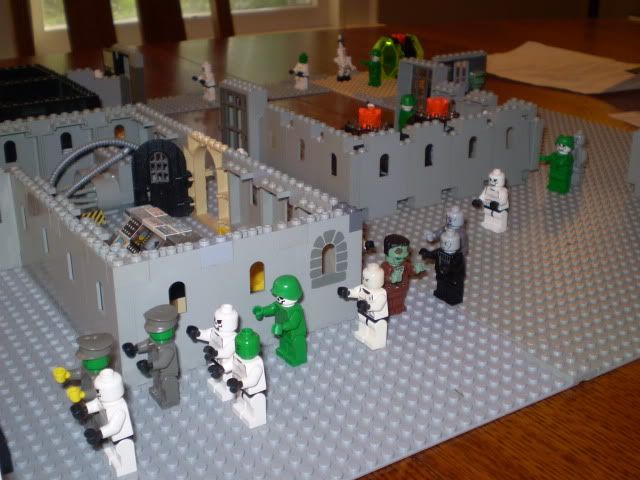 The others held the halways so Chemistry could work in peace. On the bright side, he discovered a cure. On the downside, he only had enough to coat his own weapons.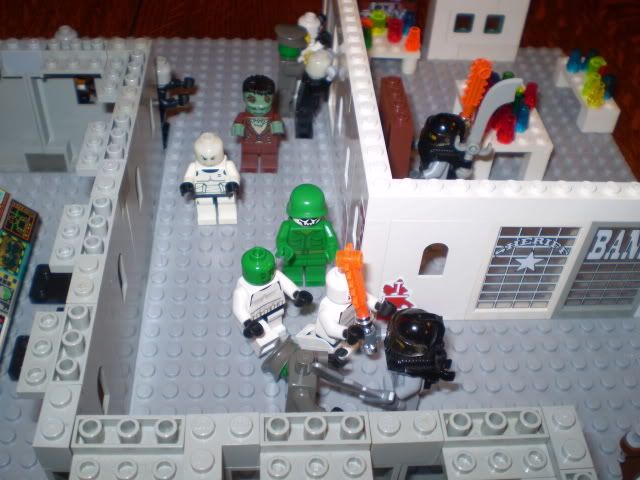 Next Demolitions ran ahead to a known supply of explosives.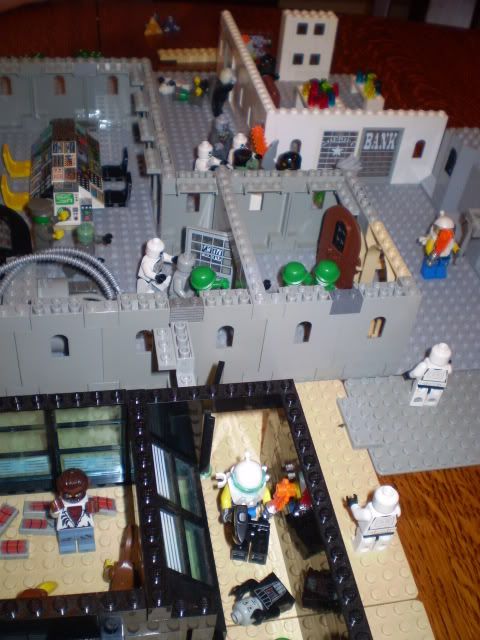 While his team fought to hold their ground.
Yeah, that's the right amount of dynamite.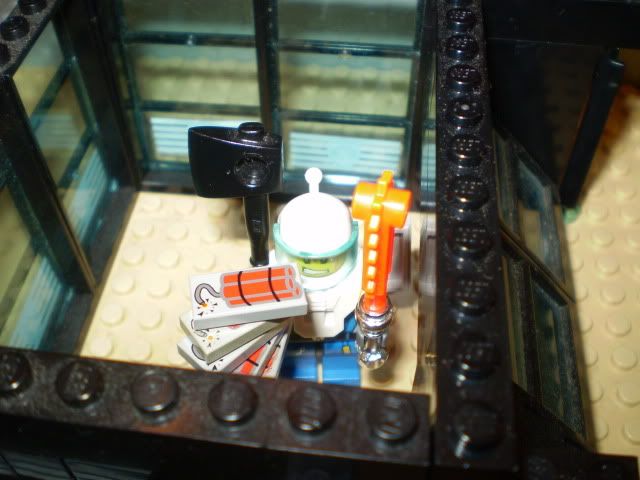 He carried some back before returning for more.
Engineer decided it was time to move into one of the spawning chambers since they had some explosives.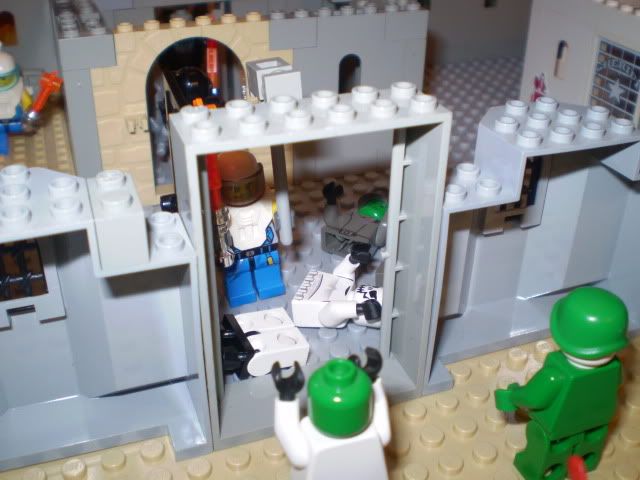 Ah crap, here comes another swarm of zombies down the hallway…hey is that…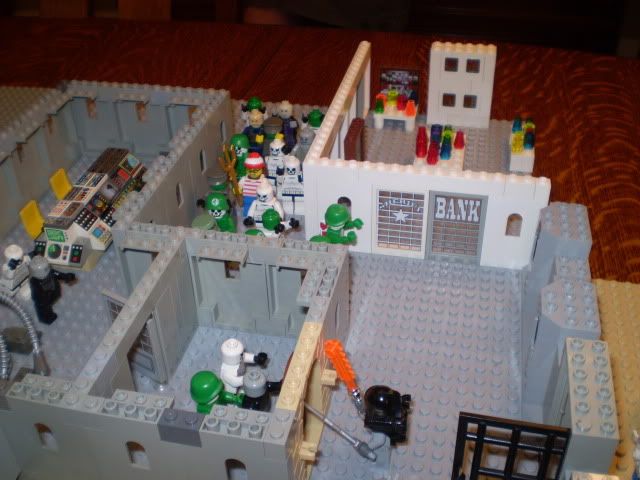 …DUDE! I found Waldo! Zombies failed to notice him in their midst.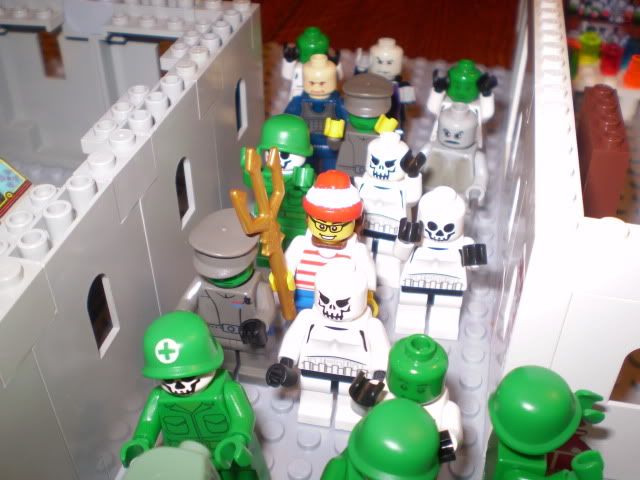 Which proved detrimental because Waldo hates undead.
What's he doing now?
Where did he find that gun? None of the zombies were carrying weapons.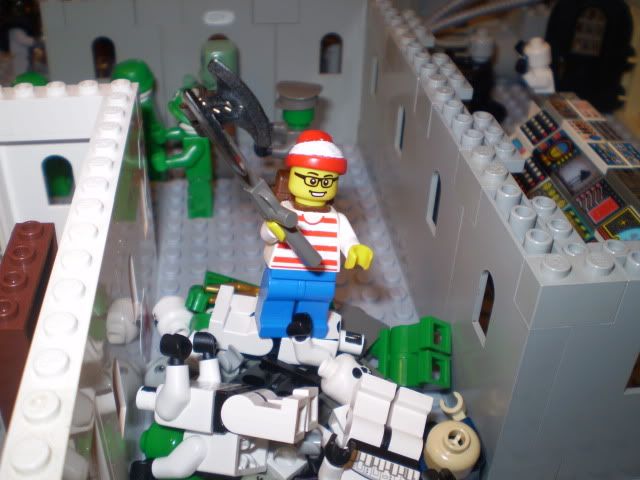 And just like that, Waldo left again.
Engineer fought the vampire as Demolitions laid his charges.
Vampire takes a quick swig and is ready for round 2.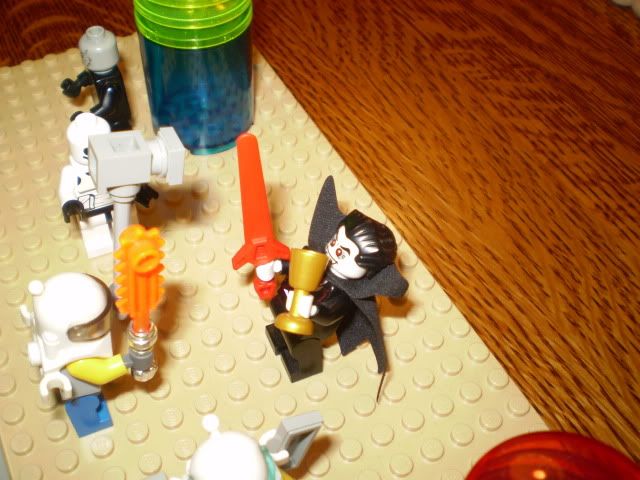 Unfortunately, he is no match for the killing machine known as the Engineer.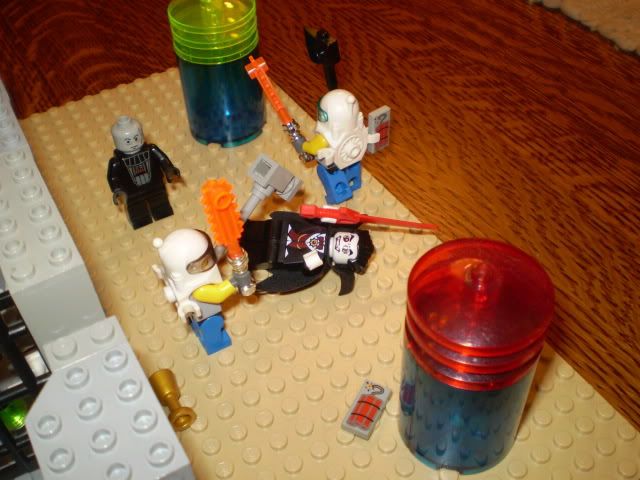 Aaand BOOM goes the dynamite!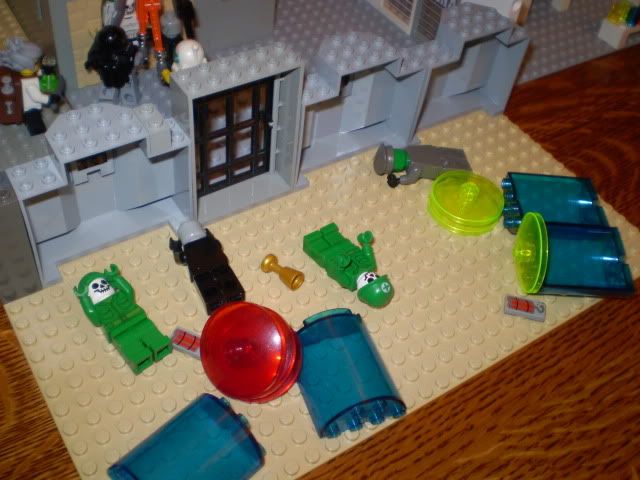 Tech really liked the look of Waldo's weapon so he went out of his way to retrieve it.
Same story second verse at the next pod.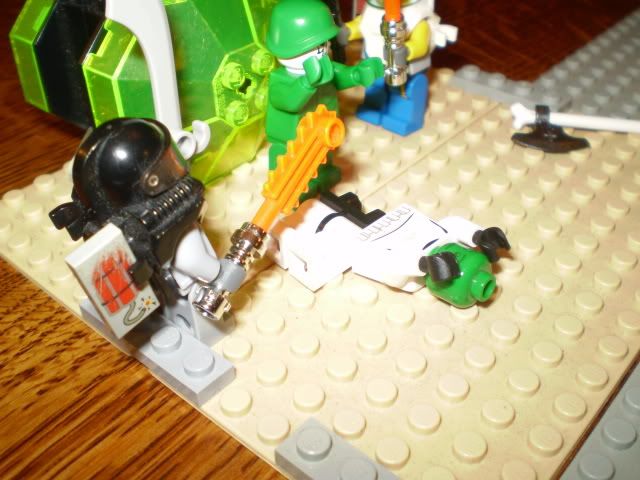 Chemistry hit that guy so hard he knocked the door down.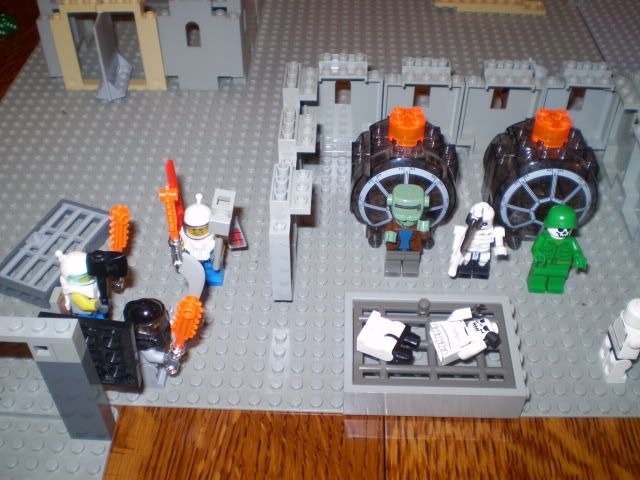 Setting charges is hard when the zombies spawn as fast as you can kill them.
But in the end, it was inevitable.
Total kill count, 227 zombies killed, 33 were cured, and 14 injuries were sustained, which made us glad we had the medik. Although to be fair, Tech sustained at least 9 of those injuries. The battle lasted about 7 hours.