When Semaj Nagirrac learned of Warhead's true nature, he and the Lite Siders went as quickly as they could to arrest him. But Warhead had already escaped and had not been sighted for weeks.
Avalon had been without a king and Semaj and the High Council had no idea where to begin looking for the next ruler. However, Semaj continued in his duties and secured alliances with several empires for the benefit and protection of the kingdom. He called the council together to discuss the upcoming arrival of the Prussian ambassador.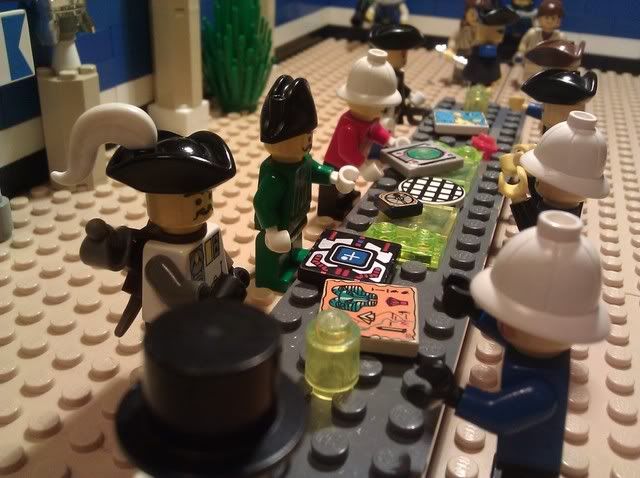 The council was difficult to control. It consisted of nine members, most looking out for only themselves and not for the good of the kingdom.
"Avalon is strong enough without foreigners to aid us. We must cancel the agreement!"
"Are you mad? We were on our own when the Menggu invaded and look at what happened to us then! It is a miracle that we have already rebuilt these chambers!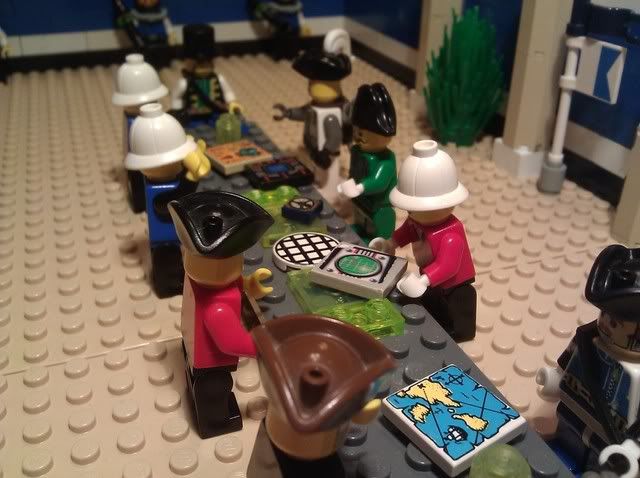 "What is this Third Alliance that beckons us to its call? Do they plan to bring peace or more corruption to the galaxy?"
"It doesn't matter! Avalon is better left alone!"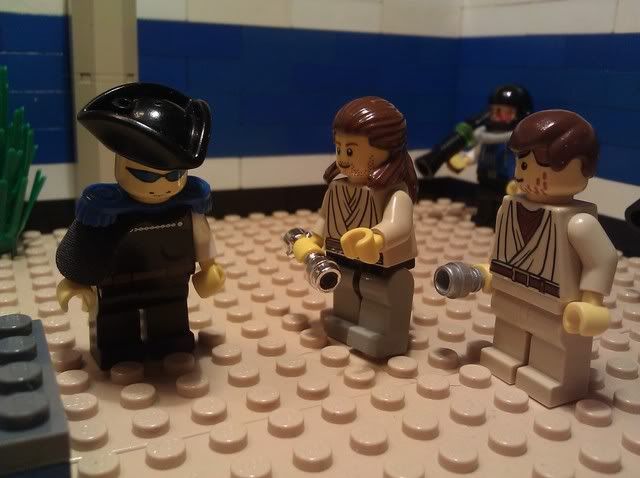 "Chancellor Nagirrac, you can not continue to look outward while your kingdom becomes corrupt from the inside out. Warhead must be stopped!"
"I'll bring that to the council's attention later."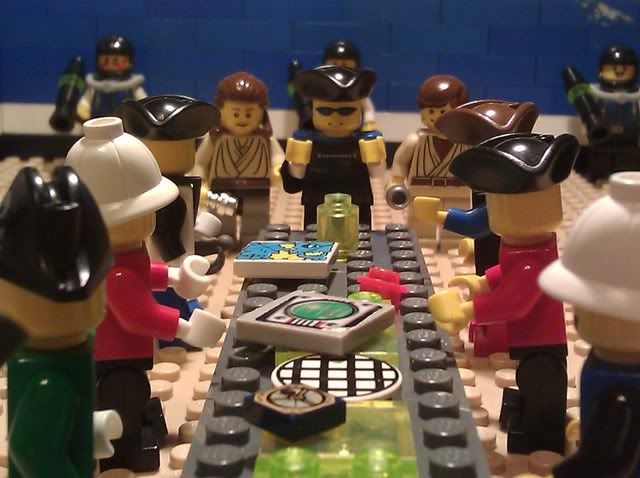 "Silence good council! Silence!"
"We have been divided on a single topic for days now. We remain so because we do not have a single voice that speaks for all of us. I set forth that the Rites of Rulership be reinstated. A true king must be strong and able to prove himself. That is why I believe that our next king will be the one to reunite us with our long lost brethren."
"You must be joking, Chancellor. You truly expect the king to reunite us with they who remained at Cyrmu? T'is madness!"
"The coordinates for Cyrmu were lost long ago. We would not be able to discover even if we wanted to."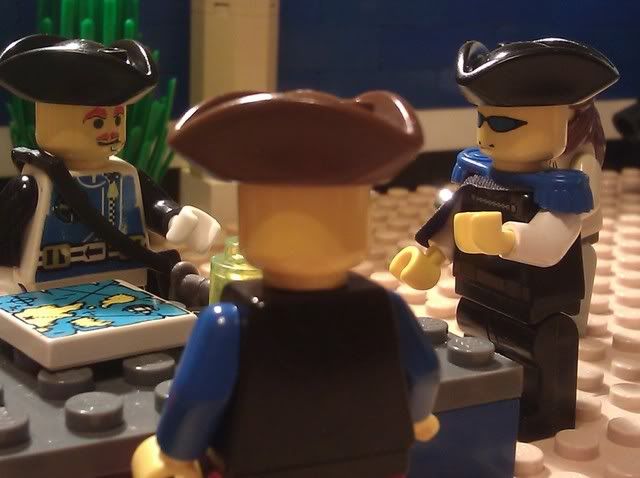 "If our next king is a true ruler, he will find a way back to Cyrmu. Can any of you think of a better test?"
"And just how is our king going to find these coordinates to Cyrmu? They were deleted from all databases long ago. It is an impossible task!"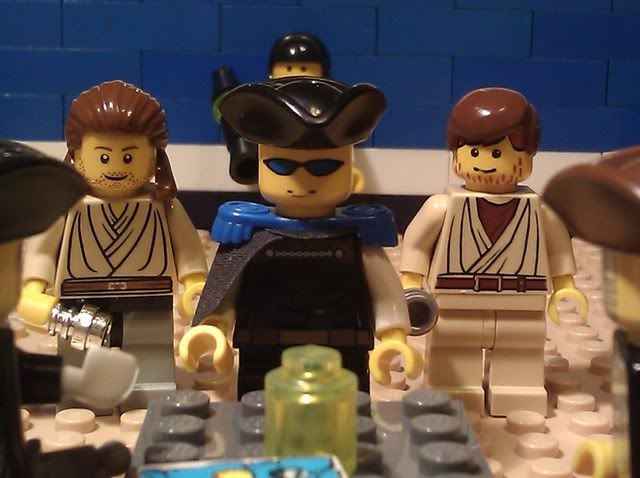 "Not if he bears the Old Maps with him. We have found the old maps, gentlemen. They are in the Temple of Hopklis Nur."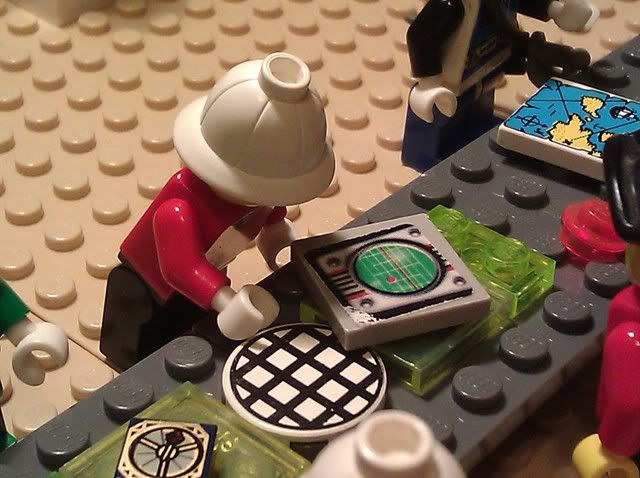 "Sir! We're receiving a transmission from... Warhead?"
"Hurry man! Put it on the hologram!"
Transmission: 9.92011.38a
Origin: Avalon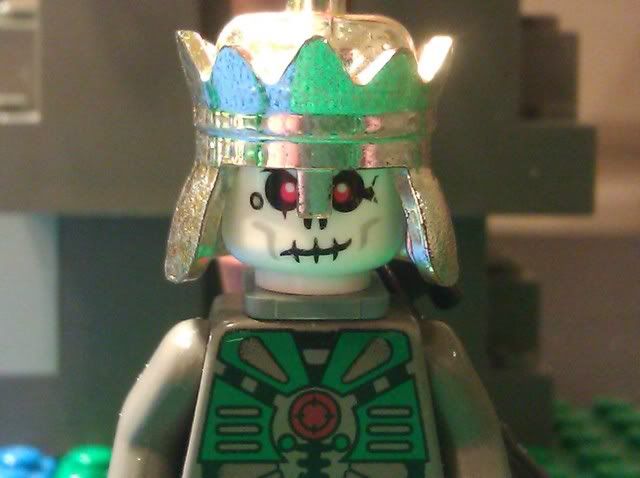 "Greetings Nagirrac and you sorry excuses for government officials. Remember when you stole my axe from me? Well, I found something new to make my work easier?"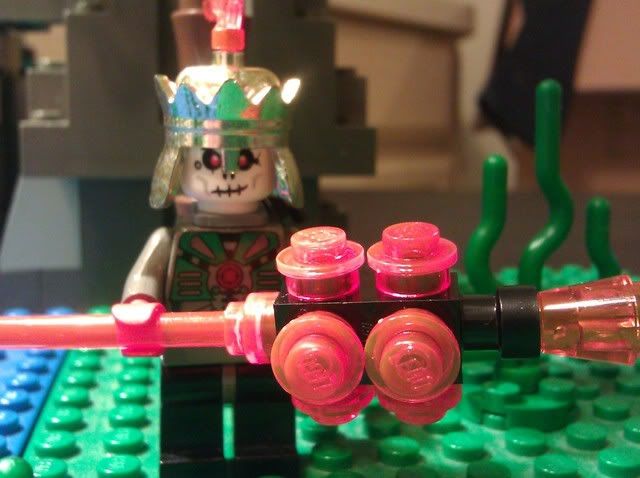 "It's made almost entirely of OT. I can't wait for you to see what I'm going to do with.
"I know of your plans to find Cyrmu, Semaj. You pretend to find a king when it is really you who wants the crown!. Well, did you know the Temple of Hopklis Nur needs a key? Do you know where that key is? I do, why don't you watch as I demonstrate the effectiveness of these new droids. Open Fire!"
The emotionless droids shot into the crowd. Their accuracy was better than any Avalonian soldiers.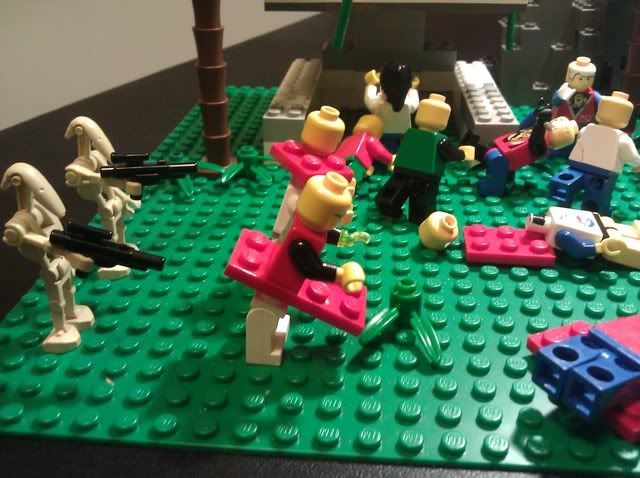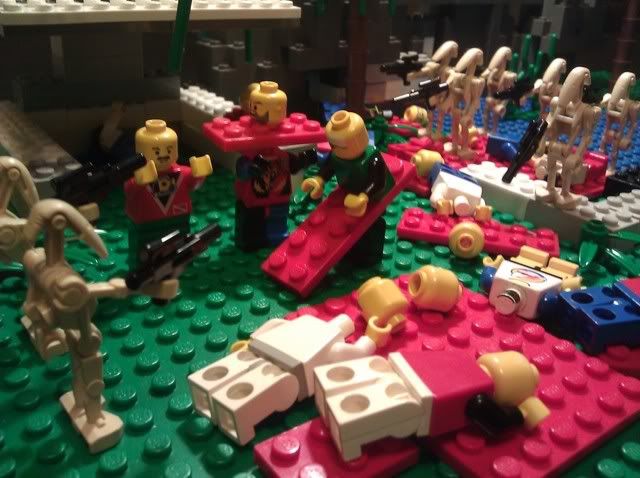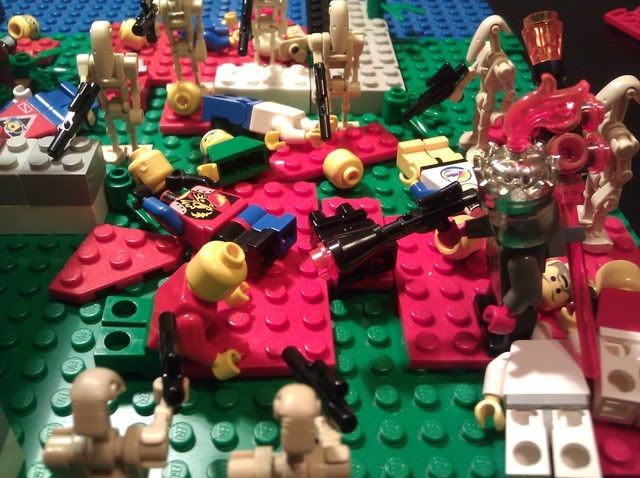 "Give me the key!"
"I'll never give it up! Never!"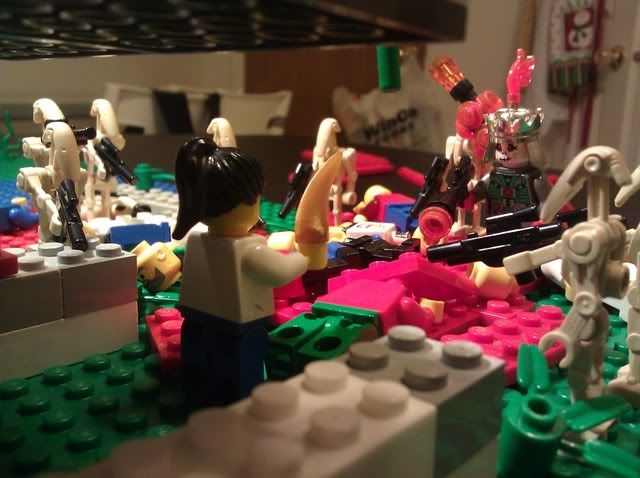 Warhead killed the man, prompting a young woman to come out of her hiding place.
"I have the key!"
"Hand it to me my sweet so that you may live."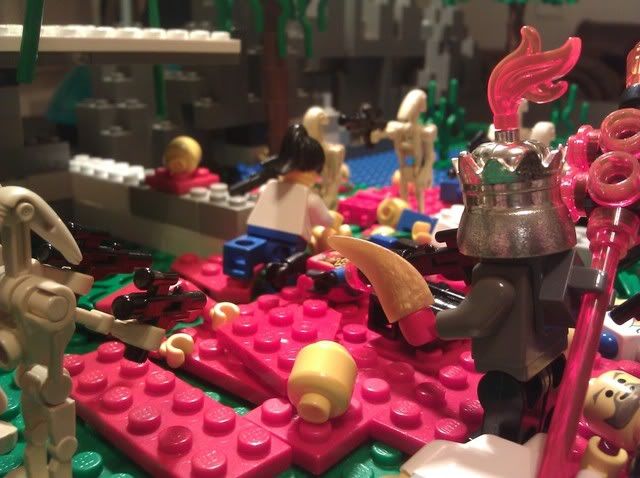 The maiden threw him the key and ran away as fast as she could.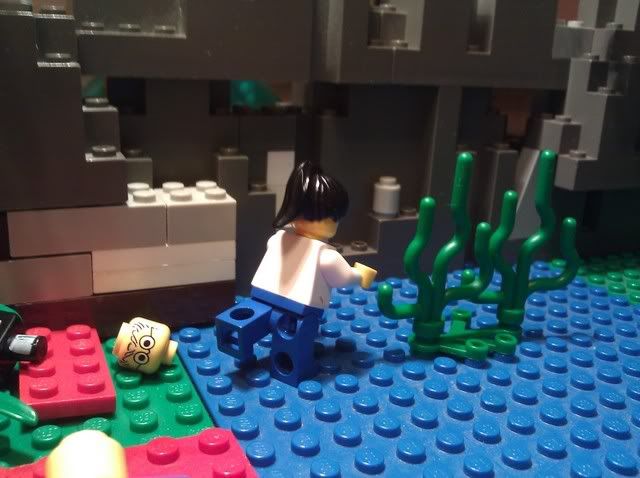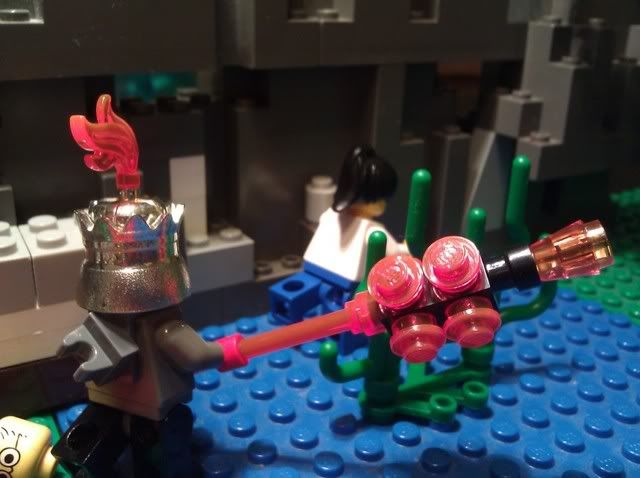 Warhead decided to give chase and test his new weapon.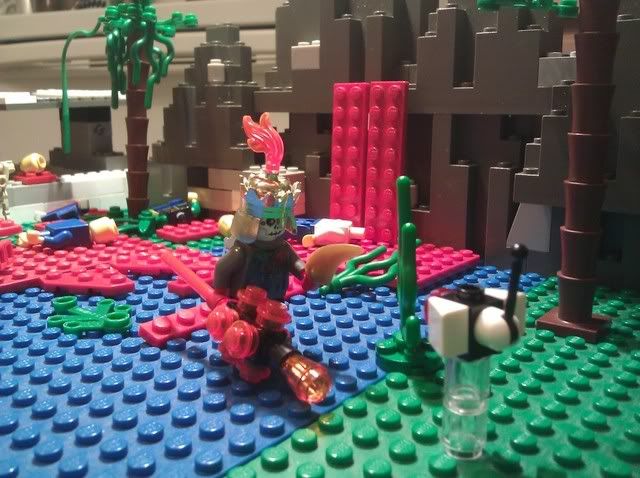 "Semaj, you need not worry about finding a king. I shall take this key to Hopklis Nur and find your maps."
"And then I shall become king! The first thing I do will be to clean house and remove all unnecessary officials from office. Good bye..."
END TRANSMISSION
The council fell into an uproar. Death threats against Warhead were called out.
"General, take as many men as you need.
"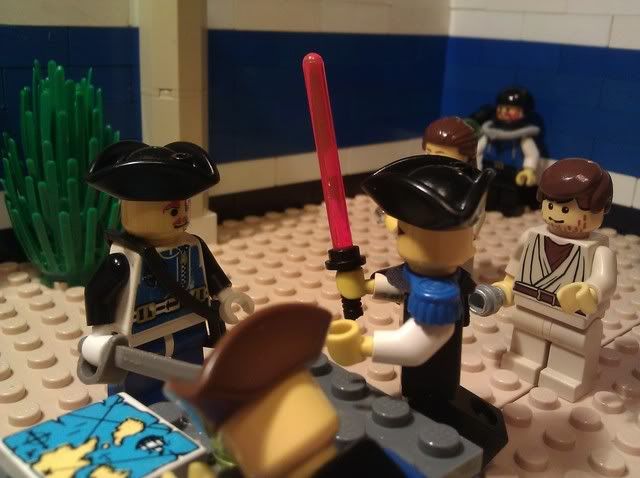 "... and be sure to bring Warhead to his knees before he dies!"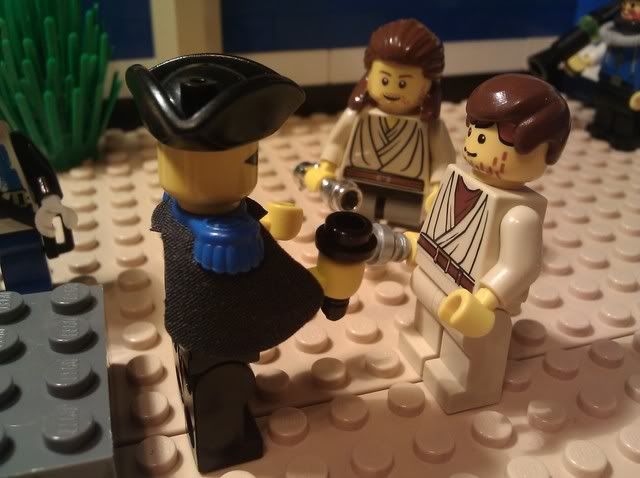 "I should have listened to you Lite Siders. You were right about him. Everyone was right about him.
"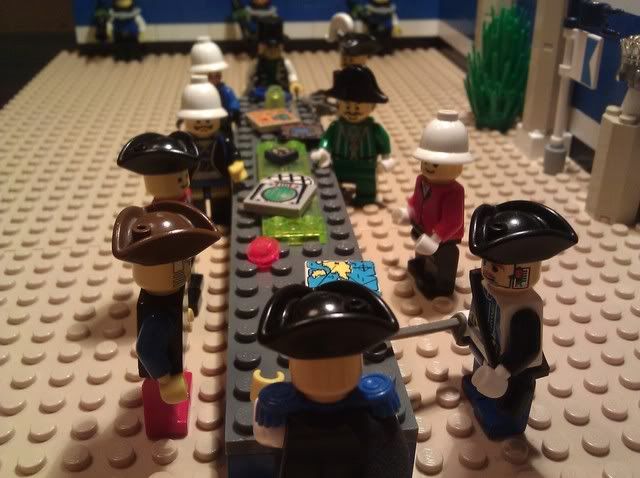 "Council! I call for a vote. We have been offered by the RIN and others to join the Third Alliance and rid the galaxy of Warhead and his ilk. All in favor of the Kingdom of Avalon joining the Third Alliance, say 'Aye'!"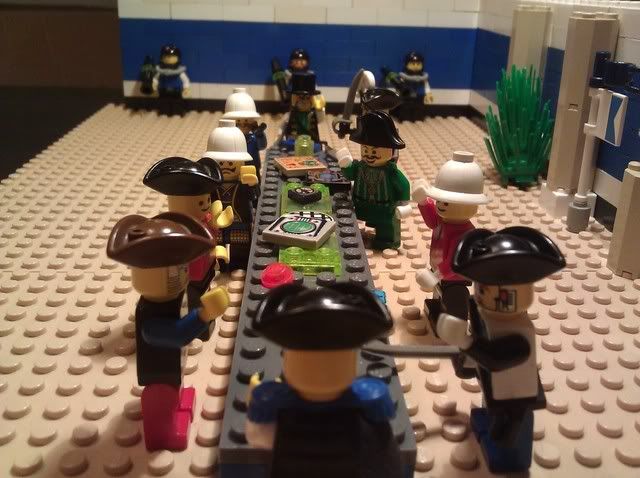 "AYE!!!"
"Then the vote is unanimous."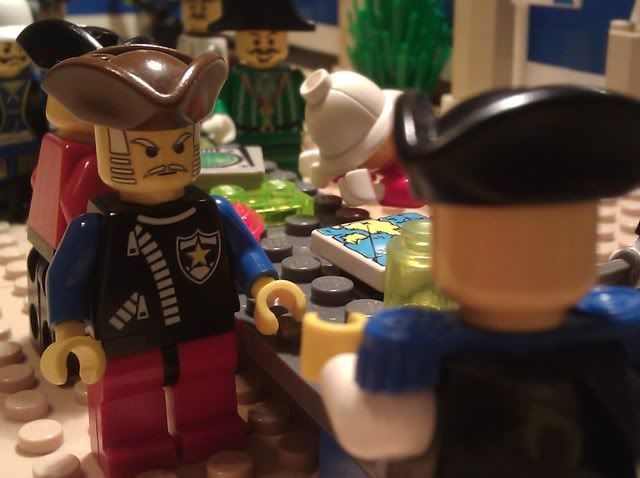 "Councillor, inform the RIN that we have accepted their proposal and will join the Third Alliance."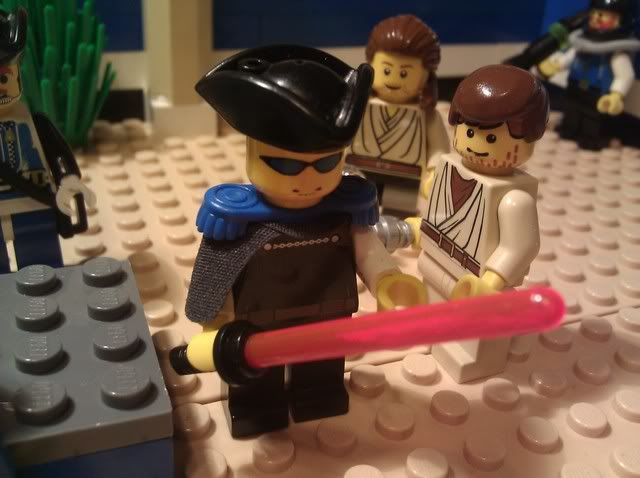 "Warhead's blood will be required at Hopklis Nur!"