In the middle of a clearing, on an altar, a legendary shape looms over the battlefield.
The Jade Fire Extinguisher.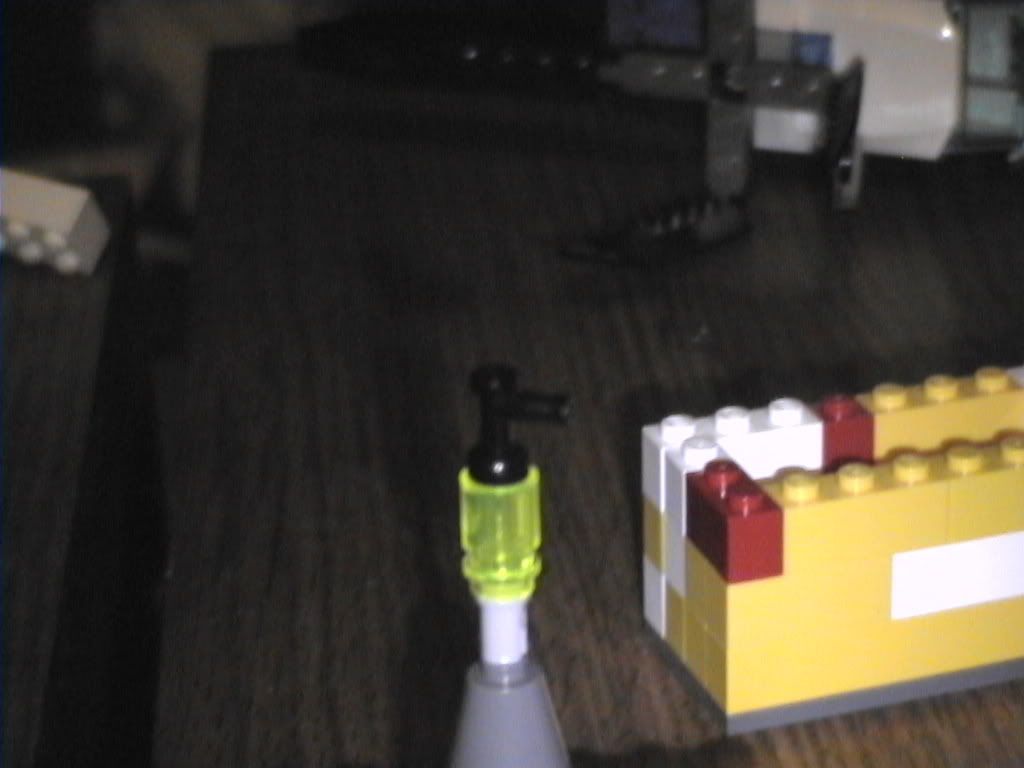 Whoever obtains it will go down in legend. Two armies are ready to fight for their right to extinguish fires to immortality!
The castle dwellers stand ready and patient, their mechanic on a Ctulhu Walker.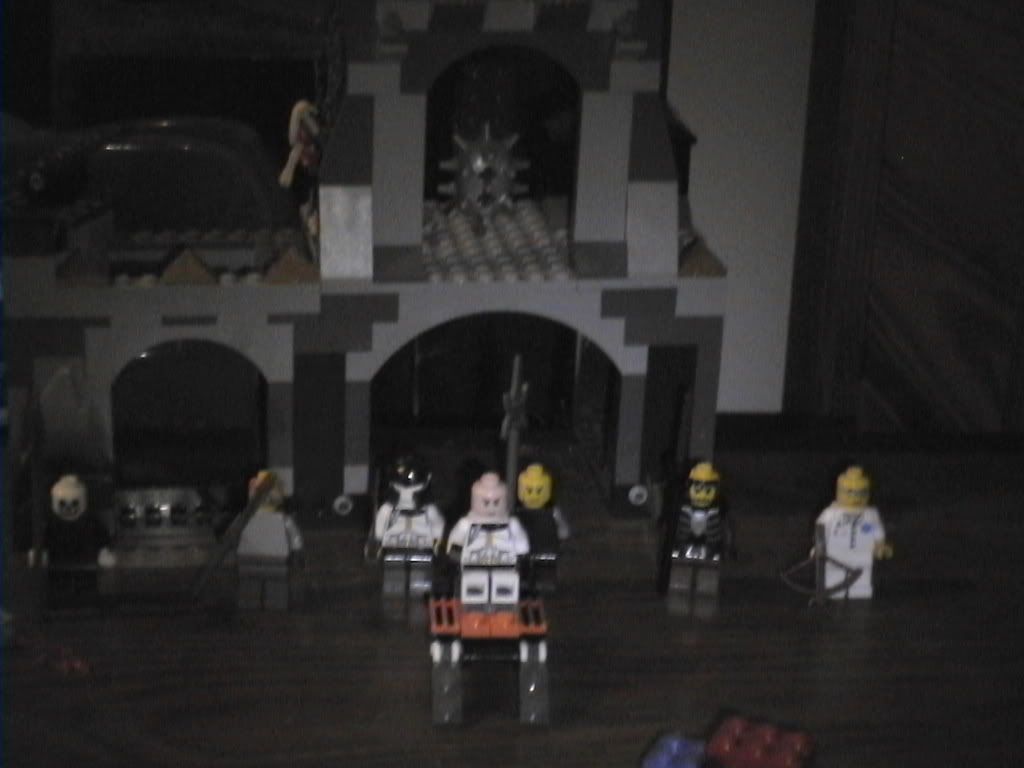 As are the invaders.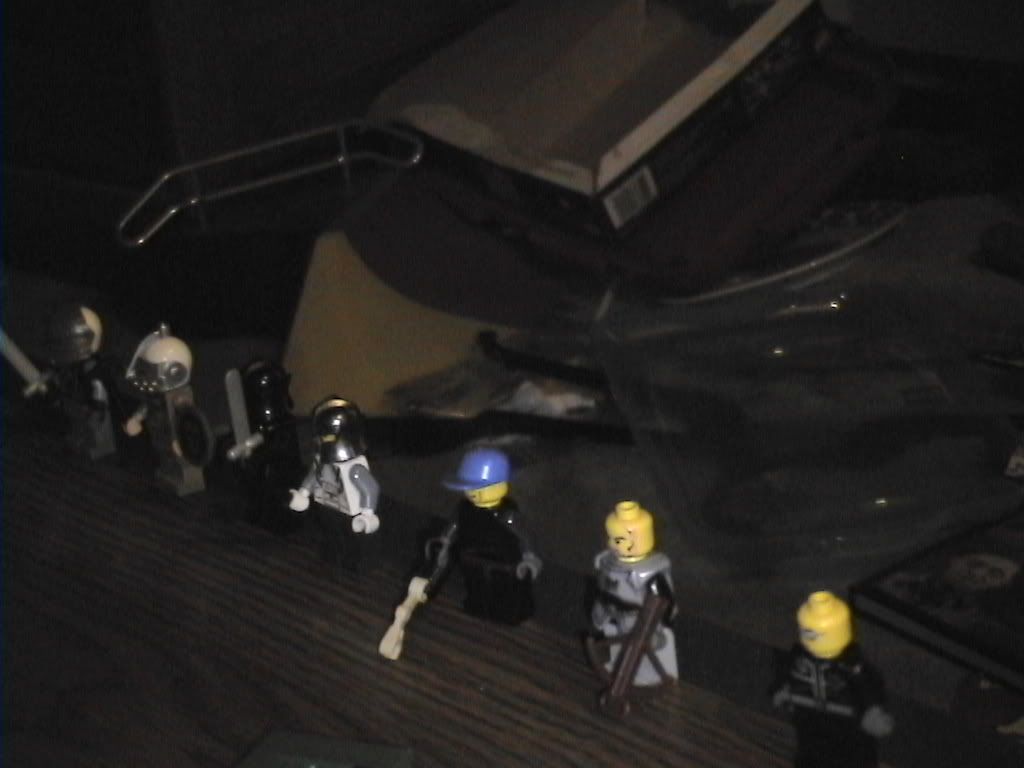 It appears the pilot next to the Hero in this picture decided to come to battle armed only with a burnt stick. Interesting strategy.
The two heroes: The White Banshee, and The Dark Lawyer.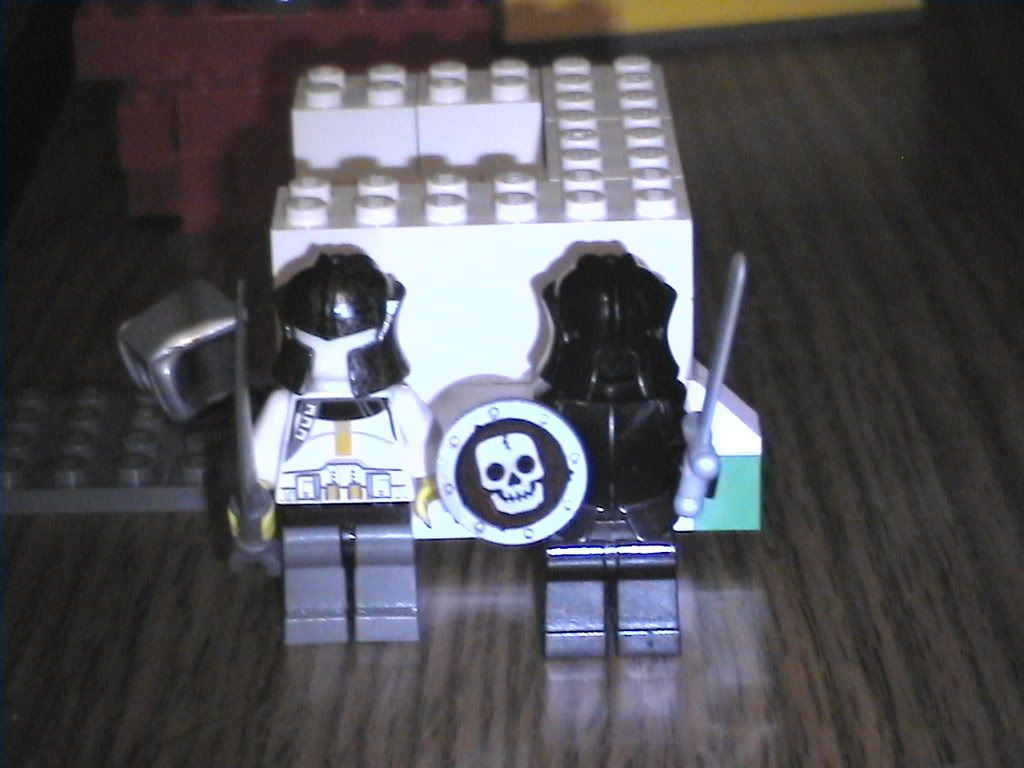 The first turns. Both teams move. Nothing too interesting. However, the gentleman soldier decides to run away sideways from the fight.
Coward.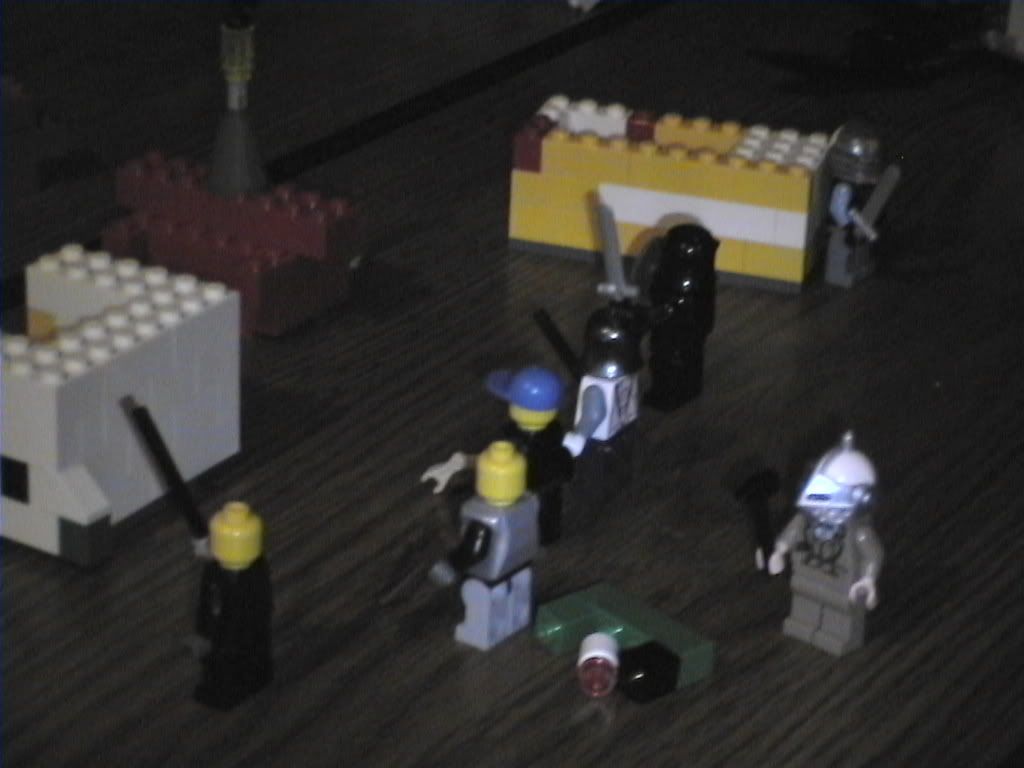 And the hero does it too! The Cthulhu Walker tromps over into invader territory.
The pilot smacks the Cthulhu Walker with his stick, and takes off three of his legs, and sends the mechanic face first into the hardwood of my overturned speakers.
Technology these days. So flimsy.
One of the Castle dwellers is hit by an arrow.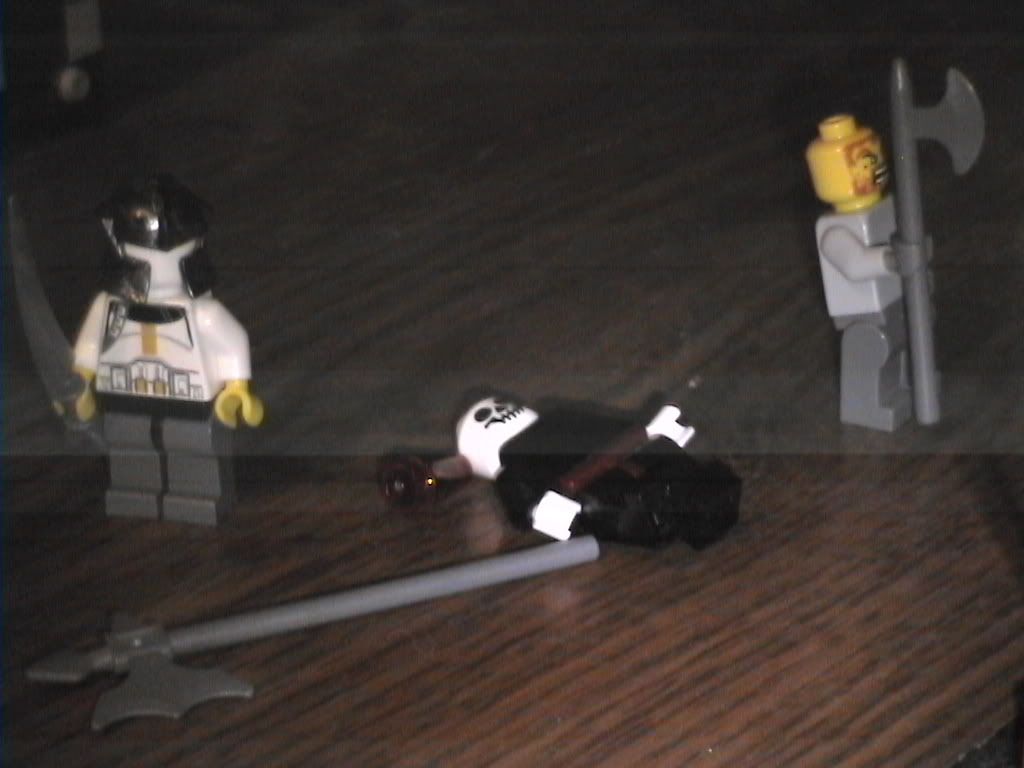 The White Banshee, using his Heroic Feat, grabs a wrench using his mind, and throws it into the throat of the cop. No one really liked him anyway.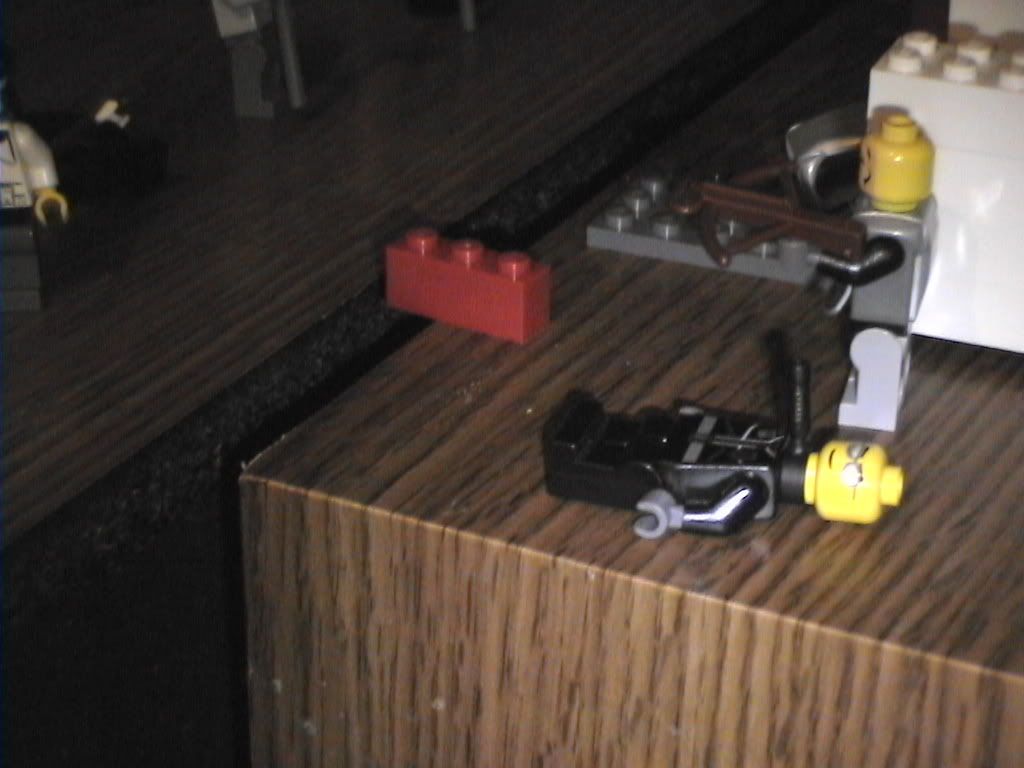 The mechanic stands and kills the pilot with his wrench. (Sorry for the bad picture.)
An invader is shot by an arrow.
After a long chase, 2 invaders manage to chop a Castle Dwellers arm off. His eyes stare lifelessly at the Jade Fire Extinguisher. Irony!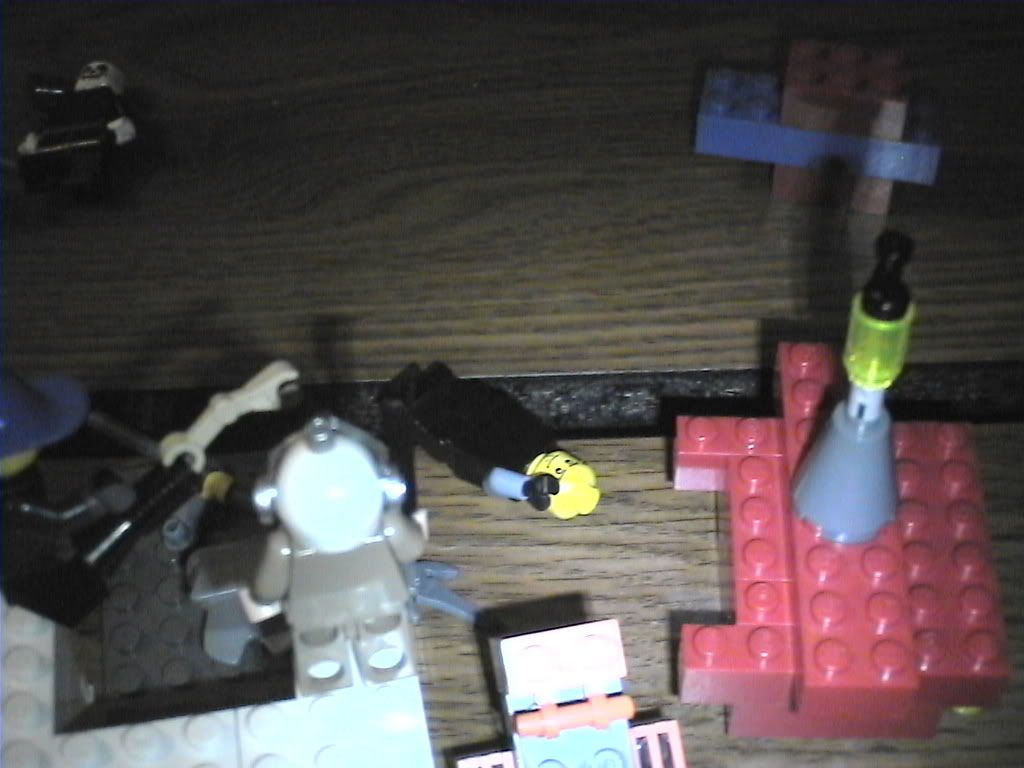 A castle dweller kills an invader. This leaves only 3 invaders left.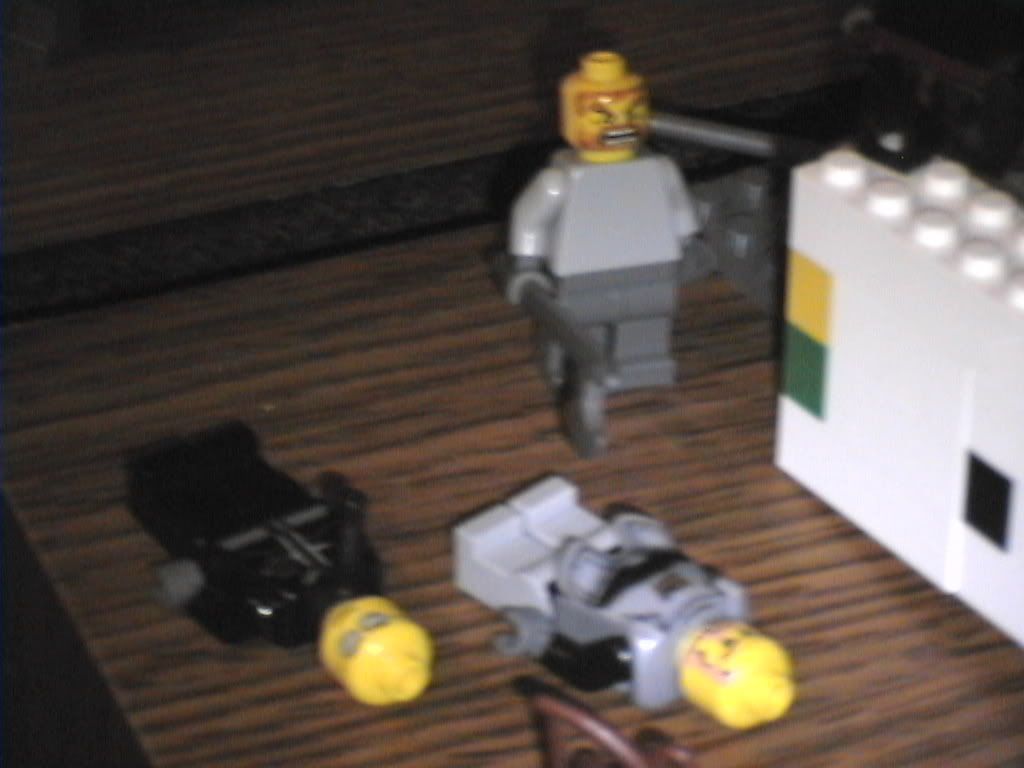 The mechanic kills The Dark Lawyer with his wrench. It must have magical powers.
The 2 surviving invaders decide to do the honorable thing, which is to run for their ever-loving lives and never look back. However, the mechanic throws his magical wrench into the throat of the Gentleman Soldier. (At this point, I decided to keep the mechanic and use him in later battles. He's just too awesome.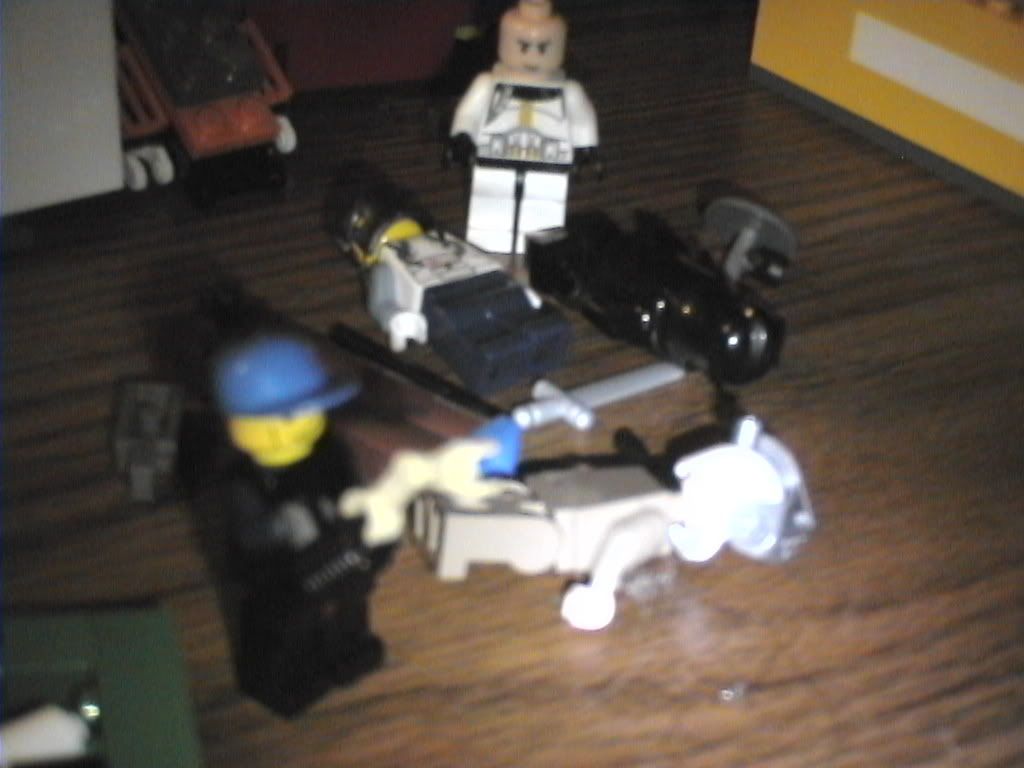 And finally, after a long goose chase, the last invader is killed. A pitiful excuse for a battle from the Invaders, really.
The Overwatch of the battle after the last invader is killed.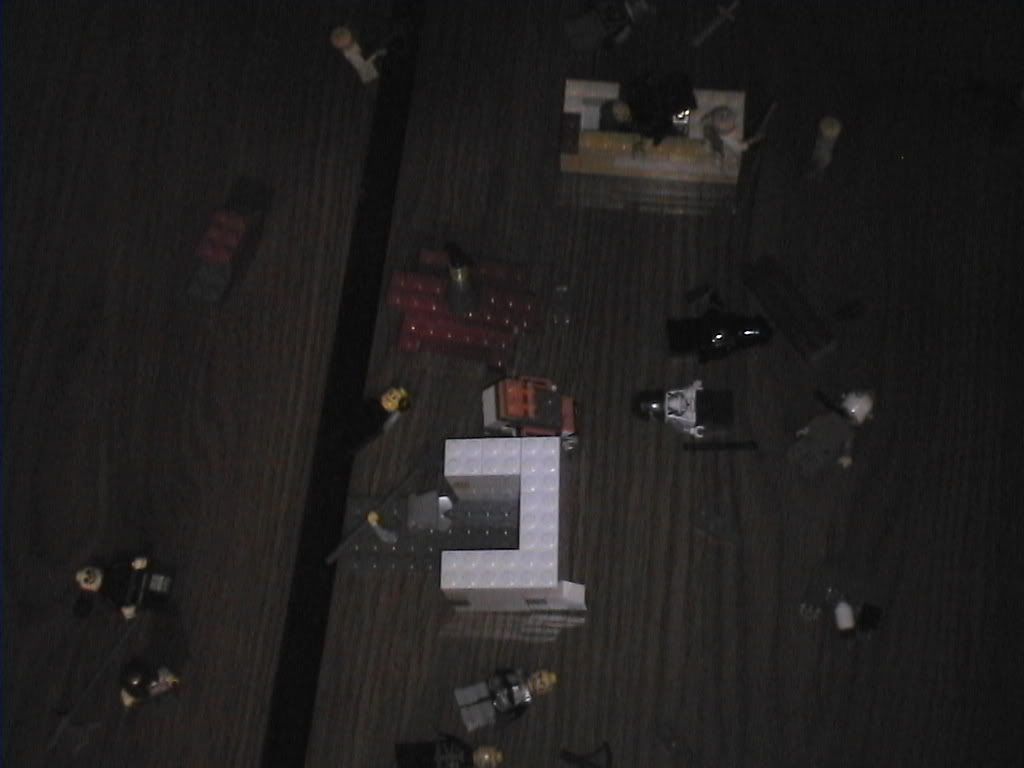 The castle dwellers claim the Jade Fire Extinguisher, and everyone goes home happy.
Except, you know, the invaders.
(I know, the battle kinda sucked, I had no landscape, but I hope the write-up made up for some of it.)