Deep inside the High Palace of Kerrat...
"What do you mean we cannot carry on this war?!"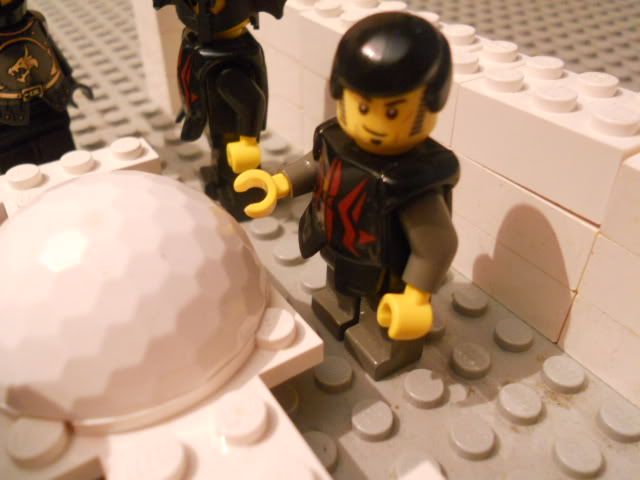 Lord Goeting: "Well, my lord, a full-scale attack on the passes is suicide by default. Apart from that we can't march either way, lest they execute Lord Hilter and Lord Skarr."
Junatan: "Then buy their freedom for a ransom!"
"We've already offered to do so, but the Kingdom has refused to release them within the year."
Lord Grahel von Adlersflügel: "Likely they wish to use the time to rebuild their lands and armies. Not an unwise move, considering they are still fighting that Falx Republic. Someone's also been harrying our supply lines, making an offensive difficult. For now the wisest thing to do would seem pulling back and hoping the Kingdom lacks the force to cross the desert and attack us here."
Lord Daerion: "Who cares about those passes? My ships can carry your armies across their seas and stage an attack from behind! They are unaware of the Drakhirri's existence, we will catch them by surprise!"
Cassandra: "Have you been paying
any
attention at all? You hardly have the ships to transport a proper army, let alone fight the Royal navy. Picking up our army and sailing back unnoticed would be impossible. Even if you had the necessary ships, that still wouldn't solve the problem they have hostages."
"Ah, and what would a woman know of warfare? You are the one that let herself be foolishly lured outside, correct?"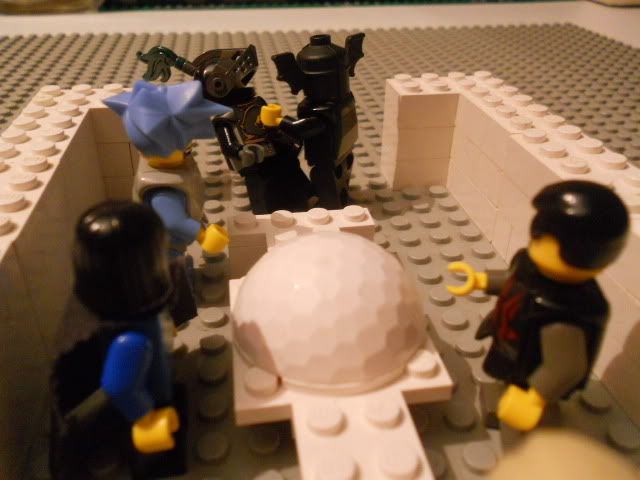 "How dare you!"
"Ghk!"
"CUT IT OUT BEFORE I KILL YOU MYSELF!"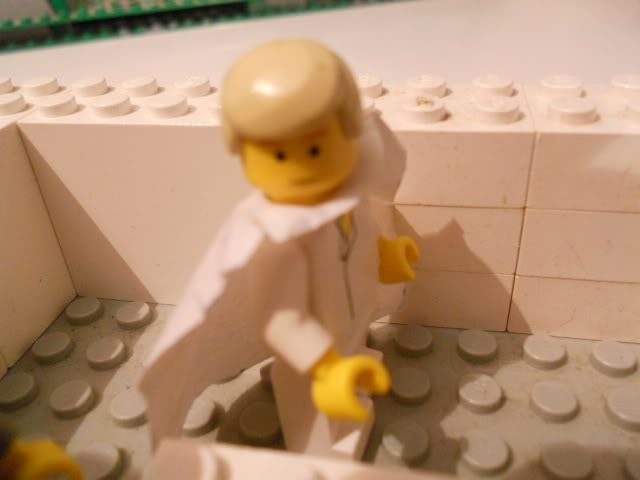 "You have only brought me failures and defeats. For now, we will bide our time. Make sure you and your men are more prepared next time we march. Train hard,
and do it inconspiciously
. Now leave. You're unworthy of my presence."
Lord Goeting (whispering): "Unbelievable how he could blame his own failures on us. It's his decisions that cost us this war. If he hadn't relieved General Skaie off his command and used the White Dragon Knights more effectively..."
Sir Jaiko: "Word."
A while later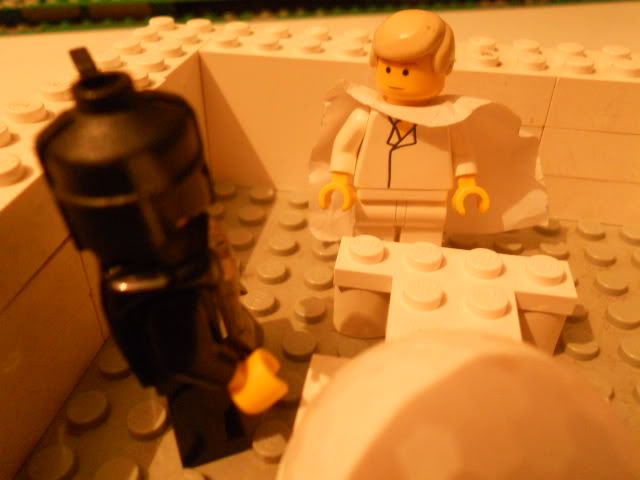 Cassandra: "My lord, I left it out of the regular report, but we've sighted another demon at the battle. However it was destroyed easily and still appeared weak. Still, it is a good sign."
"Some good news at last, but it's not enough. I want to know who's been harrying our supply lines. Take a contingent of your men and ride out at dawn. If Phineus - or whoever is in charge of the Black Citadel - has been ambushing my convoys, I want them to pay for it, got it?"
"Yes my Lord. Gladly. I have an idea who is behind these strikes however, and I do not think it's Phineus or another necromancer for that matter..."
"So do I. Bring me his head either way,
especially
if it is him."
"With pleasure."
The Kill Chart:
Golden Lions
(GoD): 3 (+9)
Bulls
(Zupponn): 10 (+1 friendly fire)
Hilter
(Ham701): 9
Skarr
(lawmaster): 9
Cales
(Ross_Varn): 9
Zahru
(Zahru II): 9
Cassandra
(enders_shadow): 4
Brockram
(FISH!!!): 2
Earth Dragon
(Killer_Karetsu): 2
Ironic Punishment Division
(Brikboyz): 2
Sargus
(heavyfishcannon): 1
Blue Titan
(Paco_The_Duck_Ninja): 1
Congrats to the players for overall speedy and creative ordering, especially lawmaster who made the most of his doods, casters and of course his hero with the most ridiculous successful heroic feat streak I've seen yet