Natalya's forum battle got me inspired, and it seemed only proper to return the gesture, so here goes:
An Assyrian medical orbital outpost in remote space. Two light torpedo frigates are resting in the bays for repairs, while another group is returning from its patrol.
My take on those cute little boats are armed with torpedoes and single turret guns, much the same as Natalya's.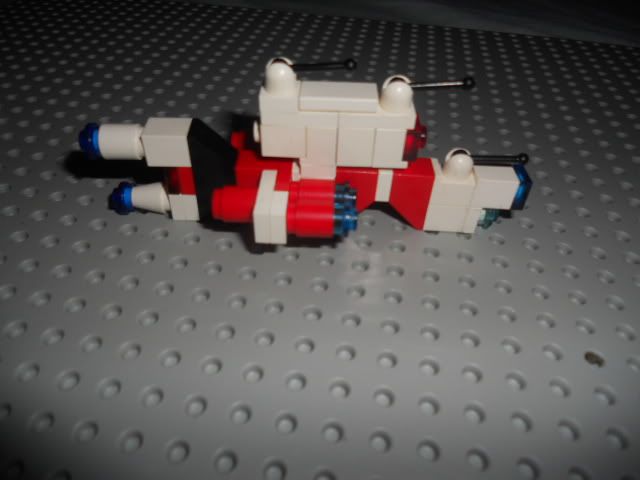 In charge of overseeing this space station is this Light Destroyer, my take on the Venus. Not quite how I wanted it to be but I didn't have all the specific parts. Even so
the Sphynx
looks sufficiently deadly.
Armed with a super laser, three turrets and four torpedo launchers.
Many such outposts have appeared in space since the start of the Immortal War, and it's necessary, because...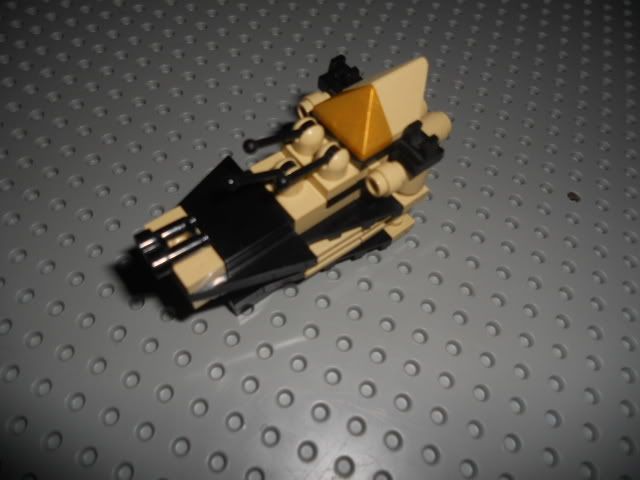 ... the Inquistadores haven't been sitting still either. This Leopard-class Dragonhead cruiser, called
the Midnight
is the first in a line of ships that was built in honour to the Immortal Advisor the Inquisitionary Monarchy was told to expect to aid their invasion of Prussian Space soon after the 'Mastercutor Disaster', which wasn't a decisive tactical defeat, but still allowed Duchess Angelica Del Montero, in charge of the invading 4th Legion, to be captured, which caused the invasion much delay.
No money or effort has been spared in it's creation: the main guns and a part of the bridge are both gilded.
With one double and two single Mk. 1 missile launchers, a heavy main laser, two automated laser batteries, two EMP anti-fighter turrets, three main turrets, increased armour and shields and Immortal crews to arrive the Leopard-class is the ultimate kind of Dragonhead and the Inquistadores' answer against the newly arisen Mastercutor-class cruisers of the Neo-Prussian Empire.
Speaking of which, rumour has it the Prussians have struck foreign deals with the Avalonians and Akkadians to increase the potency of their navy while it recovers from its losses. Most of all the lighter ships had been found too ineffective and fragile, and are thus reportedly being upgraded with stronger and / or more weaponry in the remote corner of the Brikverse the Prussian navy has gone to for repairs... Shown are the Eagle Mk. 2 and the Dominator Mk. 3.
/ foreshadowing.