http://www.brikwars.com/forums/viewtopi ... =16&t=8675
Fort Waldstein, G.R. 2011, early morning...
"The Inquistadores are leaderless and losing hope! I think the war will soon be over!"
"Let's hope so, but remember they're only a small portion of the army we'll have to deal with in the end..."
"Yeah, but the Immortals won't be coming to help them,
Major
Victoria saw to that, ha ha ha!"
"Hold on, there's something on the radar!"
"Dragonheads! They appear to be closing in for a bombardment! Alert Captain Alexander!"
"Do they know nothing? Notify Marshal Johanna. She'll blast them with the ion cannon!"
"Sir yes sir!"
"I see them, captain. The ion cannon is being aimed as we speak."
"Wait, they appear to be holding off just out of range. They're sending in transports."
"Fire."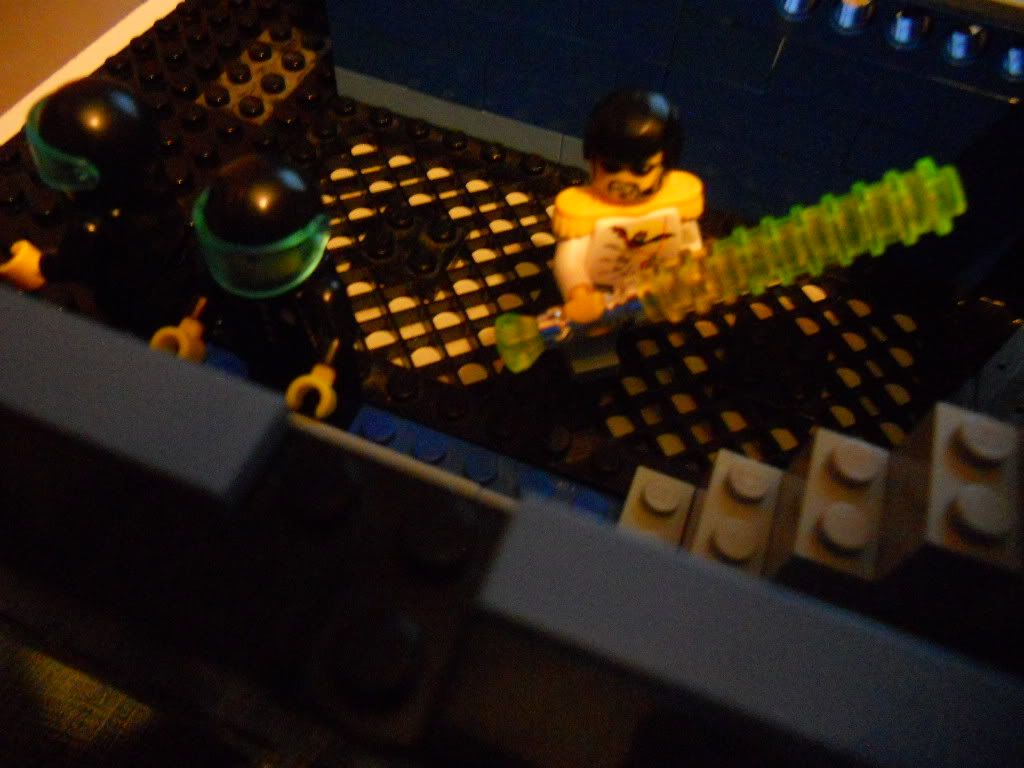 "The ion cannon missed, sir! Marshal Johanna is keeping it on standby in case those dragonheads draw closer."
"No wonder, it's not meant for use against such small targets."
"We're going to have some company men! To arms!"
Prince Vinambre's coordination of the deployment was masterful, and Immortal Alliance troops soon swarmed Fort Waldstein from all possible sides.
Including the fearsome VoL.
"The time for vengeance is NOW!"
The main army lined up to assault the fortress.
The garrison rushed to man the defenses.
((At this point I was wondering why the baseplate was so dirty. It's clean now.))
Johanna's troops deployed to defend the command centre and landing zone ((I changed my mind. The pilots are now hers)).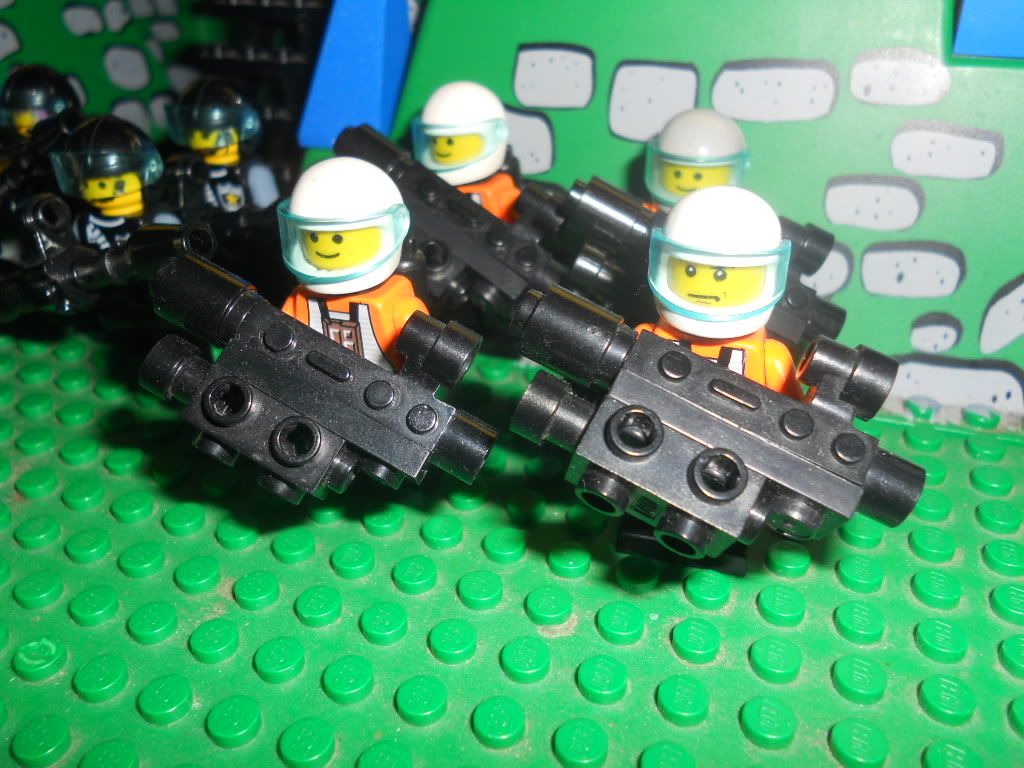 Major Skarr: "Funny this should happen right when I'm waiting for an Assyrian envoy to come pick me up. Prepare for battle, men!"
"Und just ven I am vixing up dis droid. Couldn't dey vait one minute?"
"Ah vell. Zinking about it, vor is much more vun."
Overviews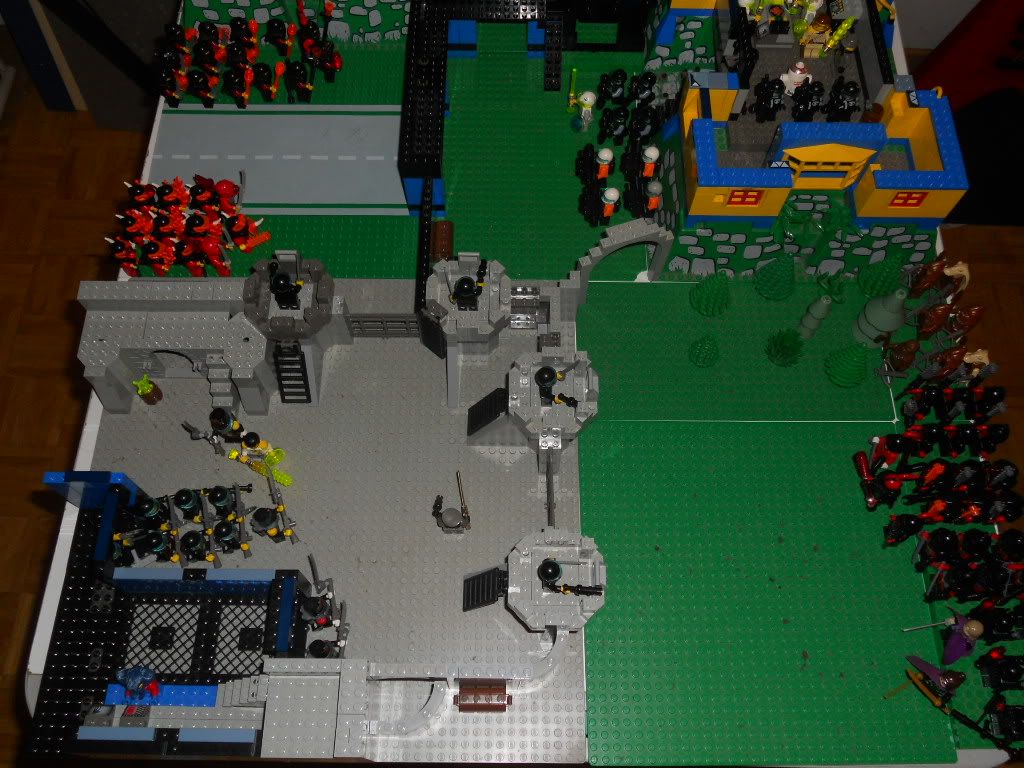 Factions
Immortal Alliance
Objective: Conquer the Command Centre, the Lab, the Fort and the Landing Pad, in this order of importance.
Inquistadore Shock Troops - Silverdream
House del Montero - Napalmking
VoL - BFenix
Conquistadores - Pwnerade
Immortals - Apollyon
Brittanians - Falk
Indigenous tribes - heavyfishcannon
Neo-Prussian Empire
Objective: hold the Command Centre, the Lab, the Fort and the Landing Pad, in this order of importance.
Bonus objective: Skarr should survive to remain on good terms with the Assyrian Empire.
Fort Garrison - lawmaster
Wolfpack - theblackdog
Lab specimens - me
Assyrians - Natalya
Secret faction 1: Zahru
Secret faction 2: mgb
Let's wait with sending orders until all spots are filled and I finished sending stats around.