Despite it being close to Skaturnalia, the RIN was still on watch over the sector of their space in which Brikhed had attacked before. Soon, multiple teleport signatures were detected on an uncolonized world, and the RIN showed up just in time to see Brikhed getting ready to invade!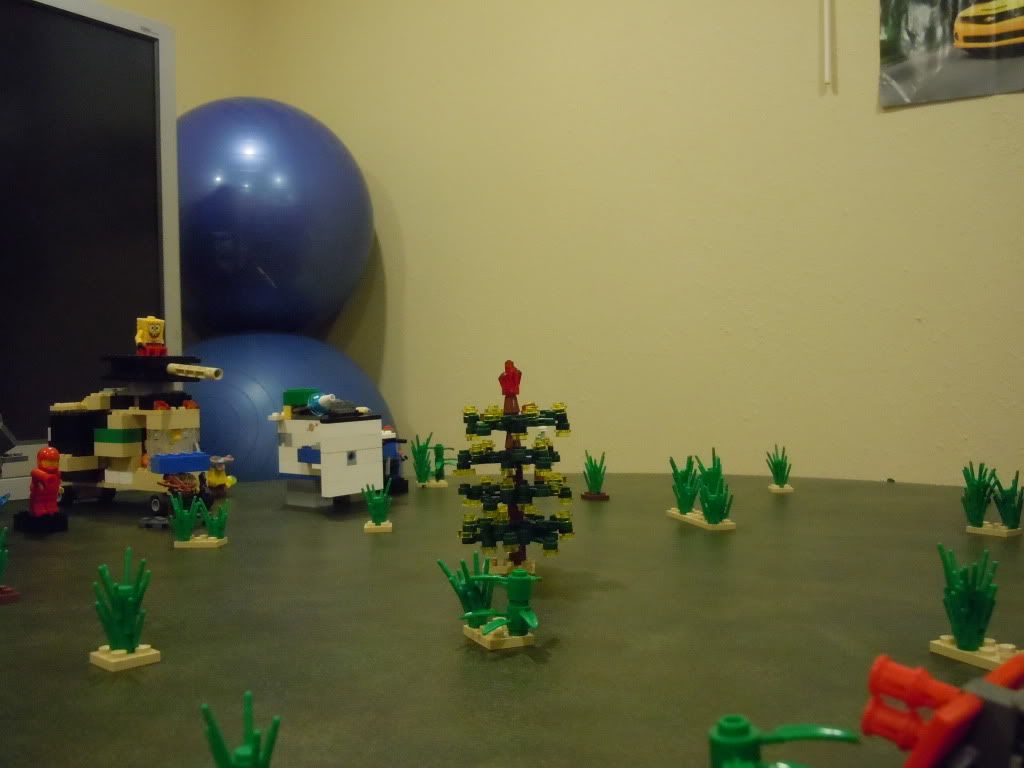 So it begins...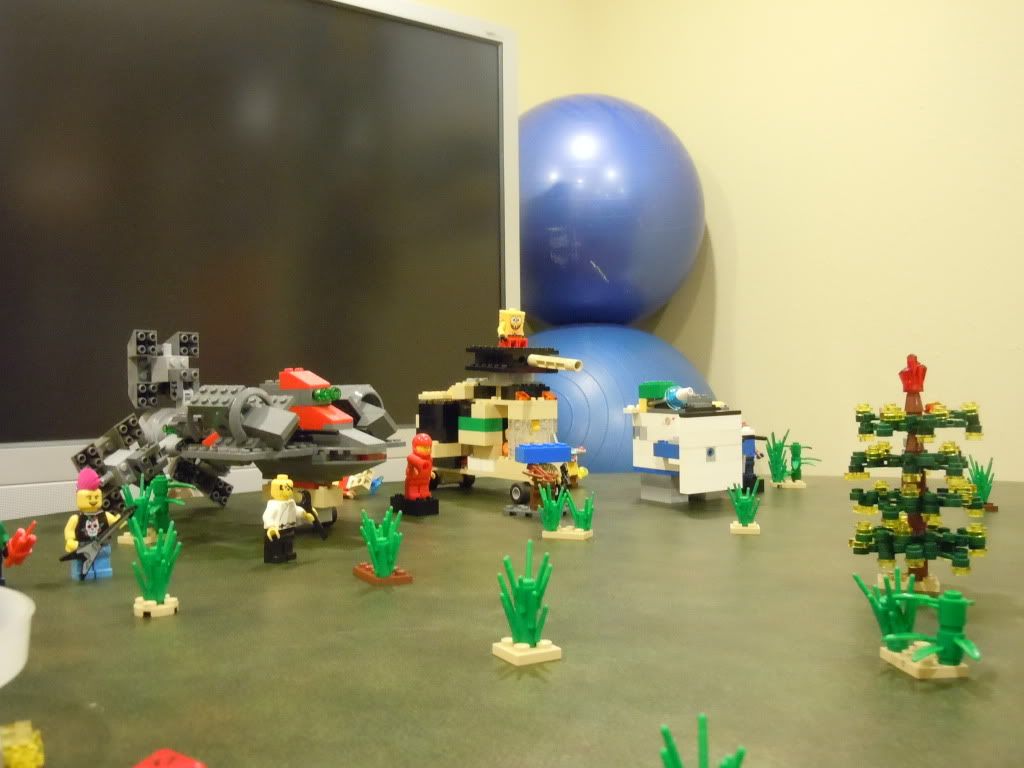 Brikhed's f*orces.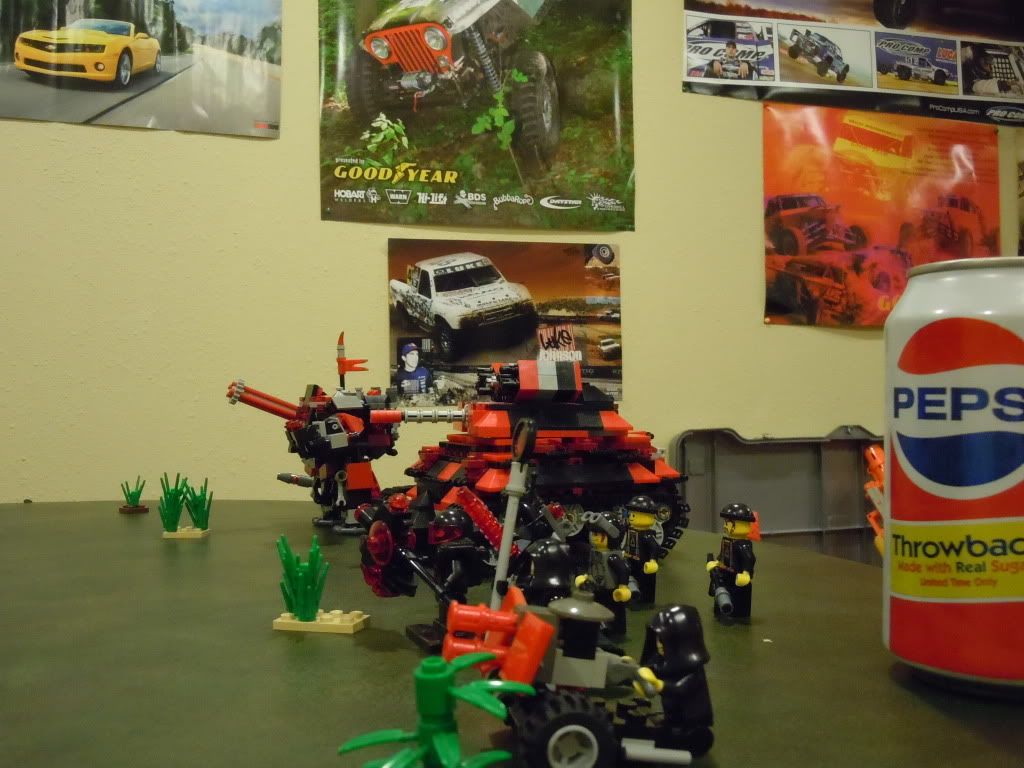 RIN f*orces, with totally no product placement.
Brikhed's first turn was entirely movement, so no pictures were taken. However, on the RIN's first turn, shit went down...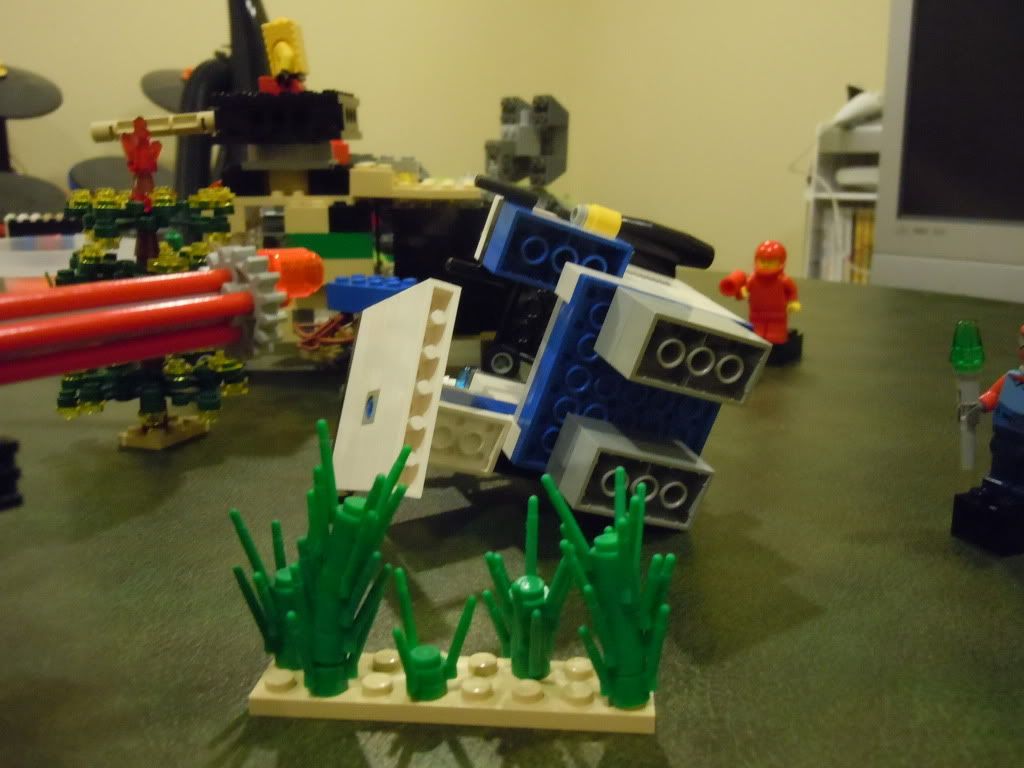 To start things off, the RIN Dreadnut took down the Brikmech!
Overwatch, Turn 1.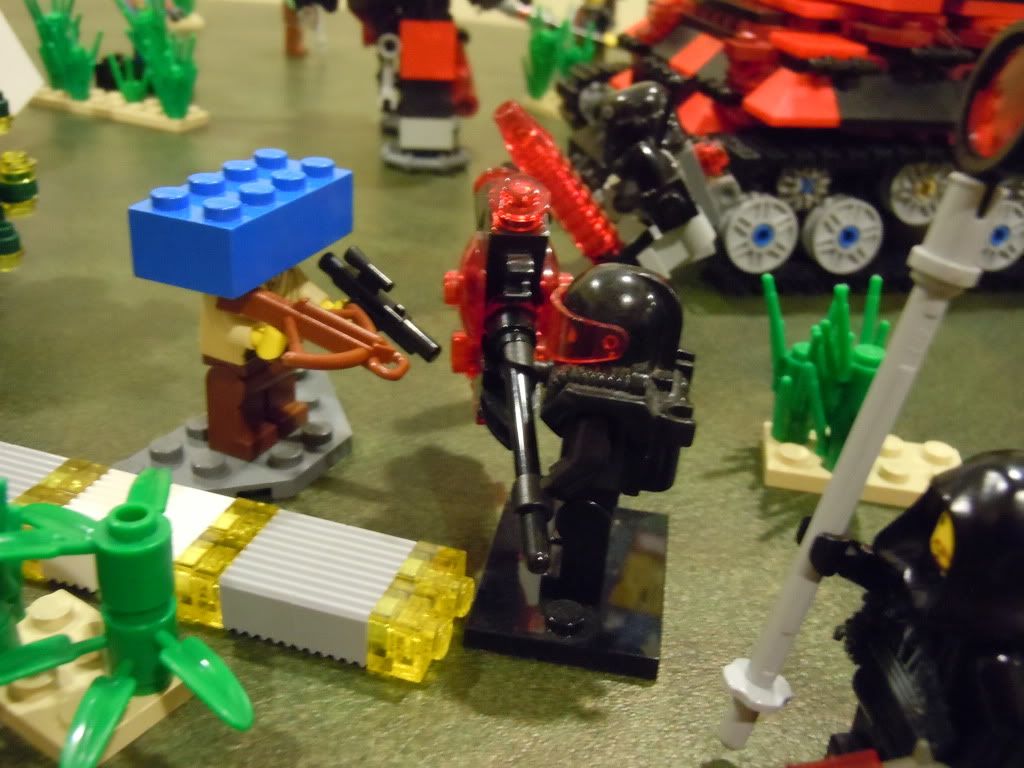 On Brikhed's second turn, he attacked Ubermensch, but failed to penetrate his armor.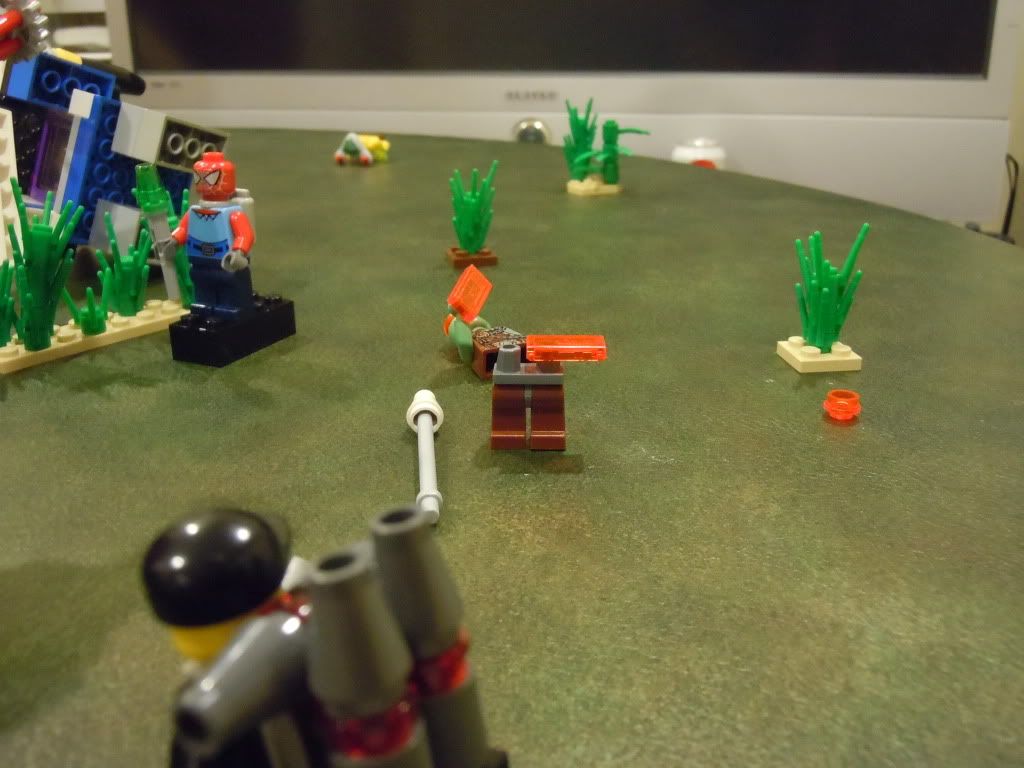 Since he no longer had the brikmech to shoot at, the Panzerfaust trooper chooses to shoot Thog the Ork.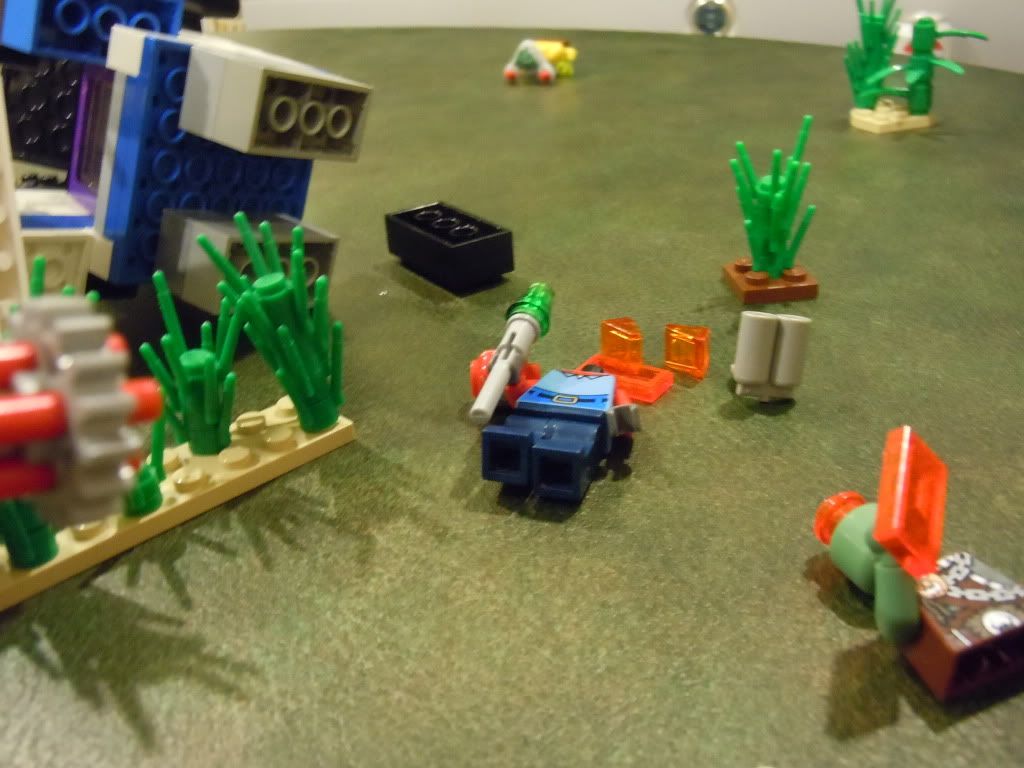 The Dreadnut then kills a mutant.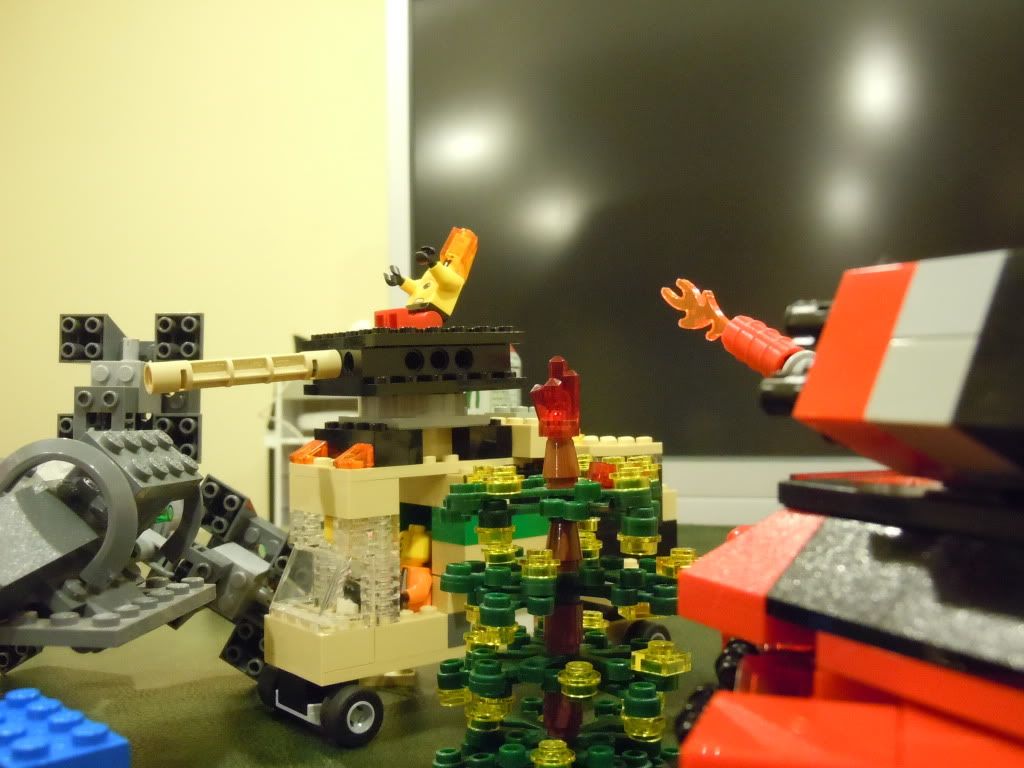 The RIN "Brawler" MBT (*gasp* a new word buttplug appears!) then shoots Spongebob, fearmonger.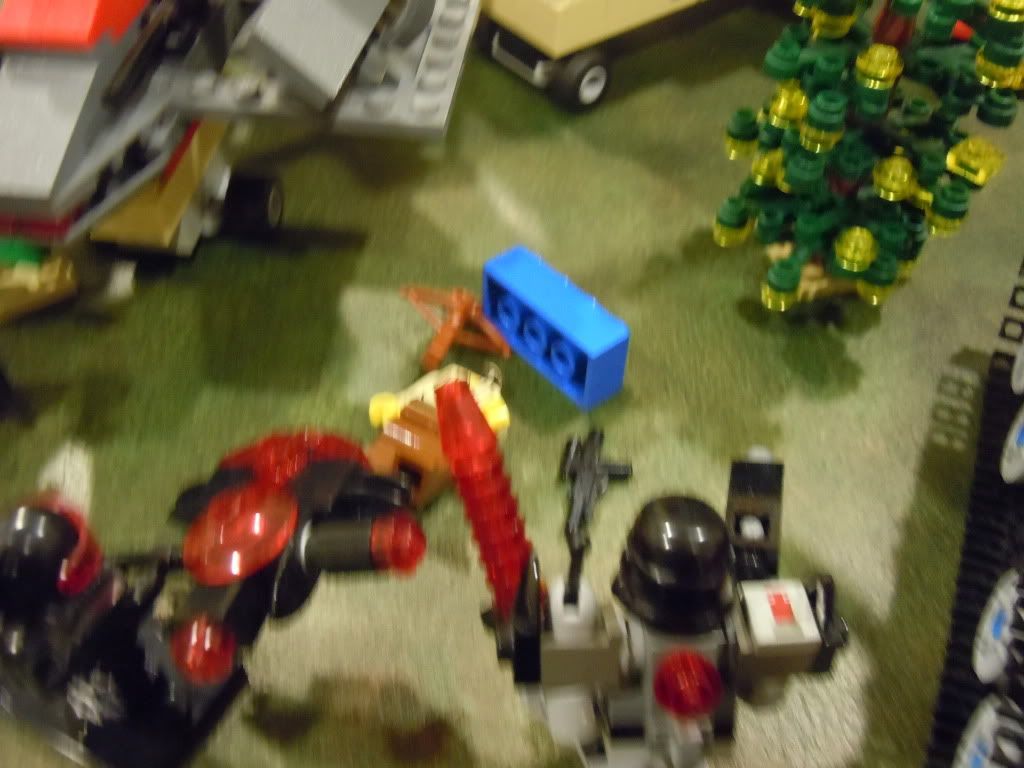 Combined attacks from Ubermensch and the Juggernaut hardsuit then kill Brikhed's host body.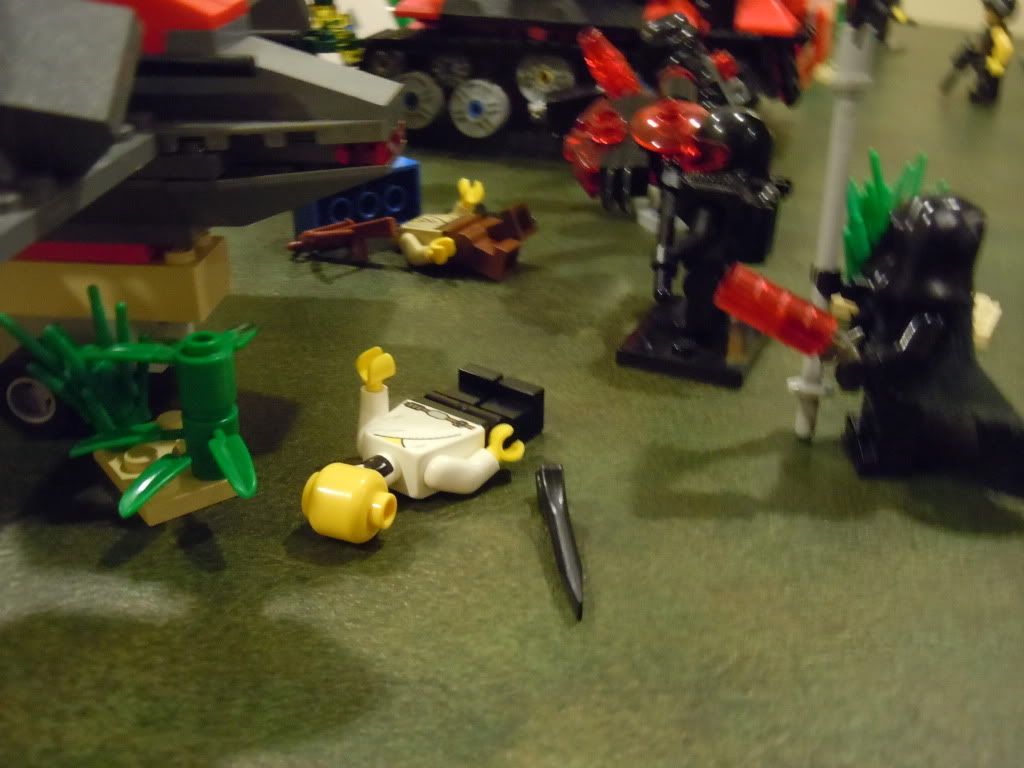 The RIN Chaplain then takes out another mutant.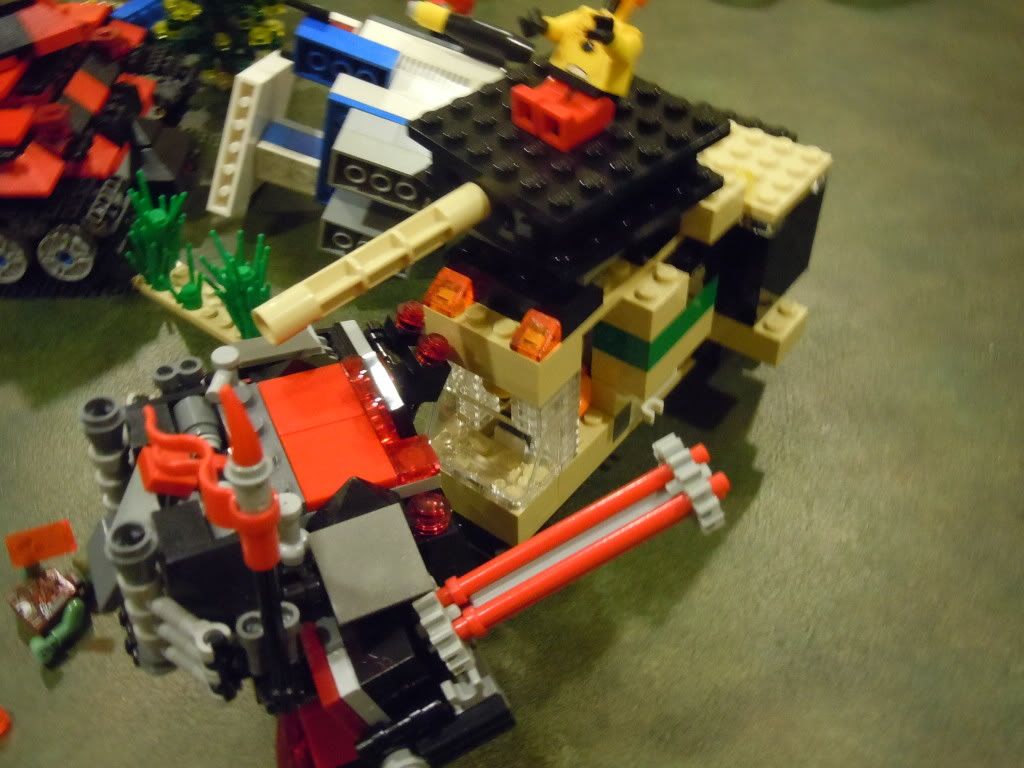 Brikhed's big trukk then decides to try and ram the Dreadnut, but fails that.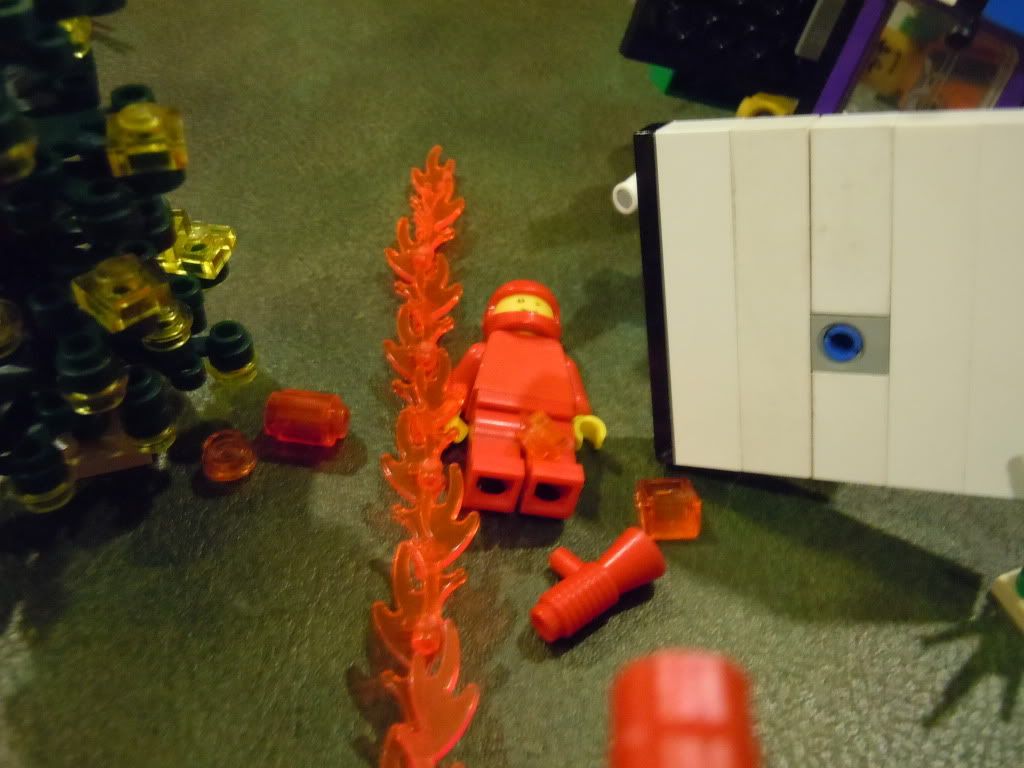 The RIN tank then uses it's front-mounted flamethrower to burninate a rogue DSM.
The Double-bolter turret also kills Brikhed's guitarmutant.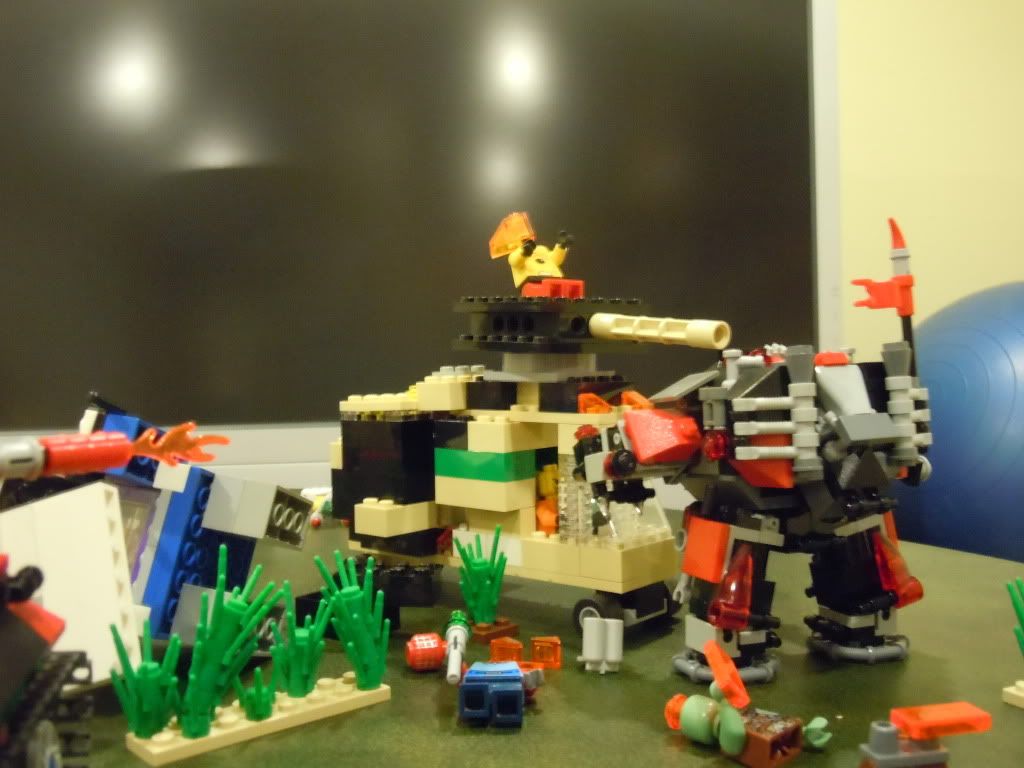 The tank then shoots at the big trukk, but fails to shoot through it's armor.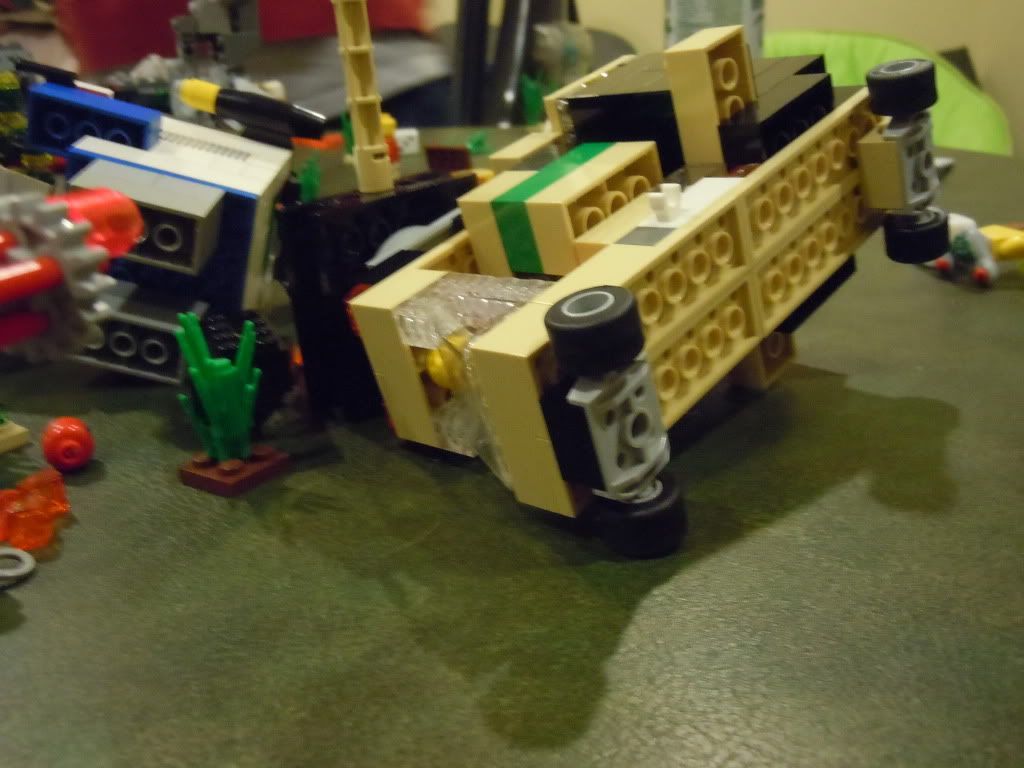 But then the Dreadnut kills the trukk with it's chaingun. You just can't explain that.
Brikwars.
"Ho, Ho, Ho, Bitches!"
MFS has appeared!
He then drops off two crates of weapons at the Skaturnalia tree, but then drops a turret too to make it a challenge.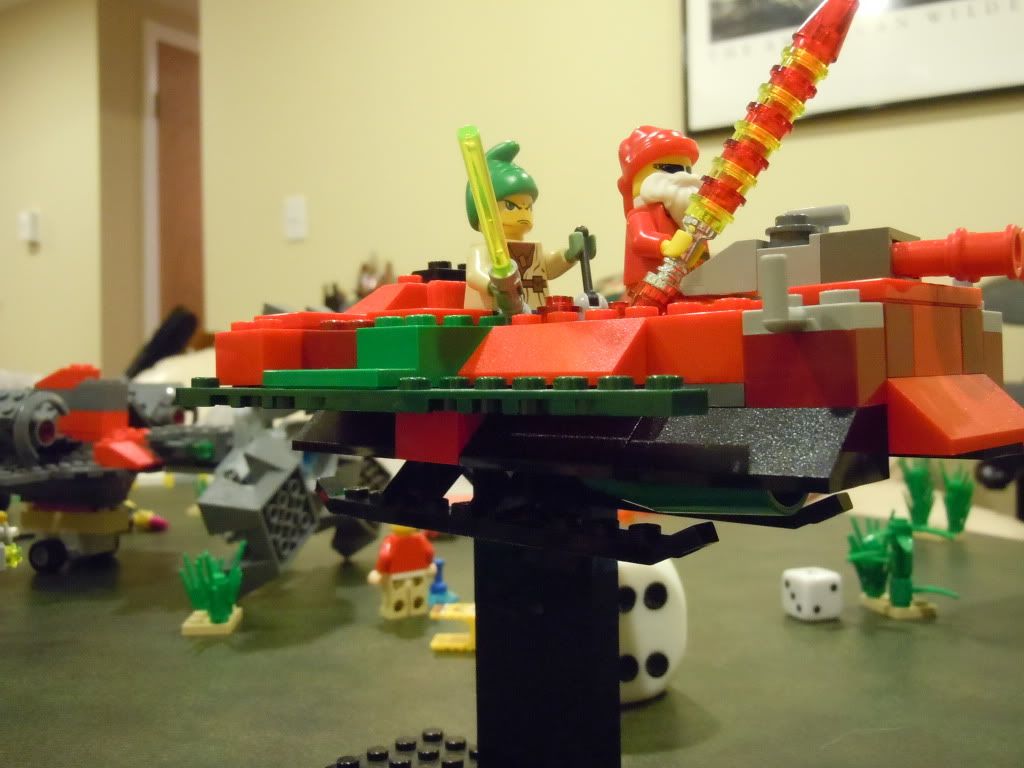 MFS then flies off.
Brikhed's head then telekinetically shoots up to the top of the hovercraft,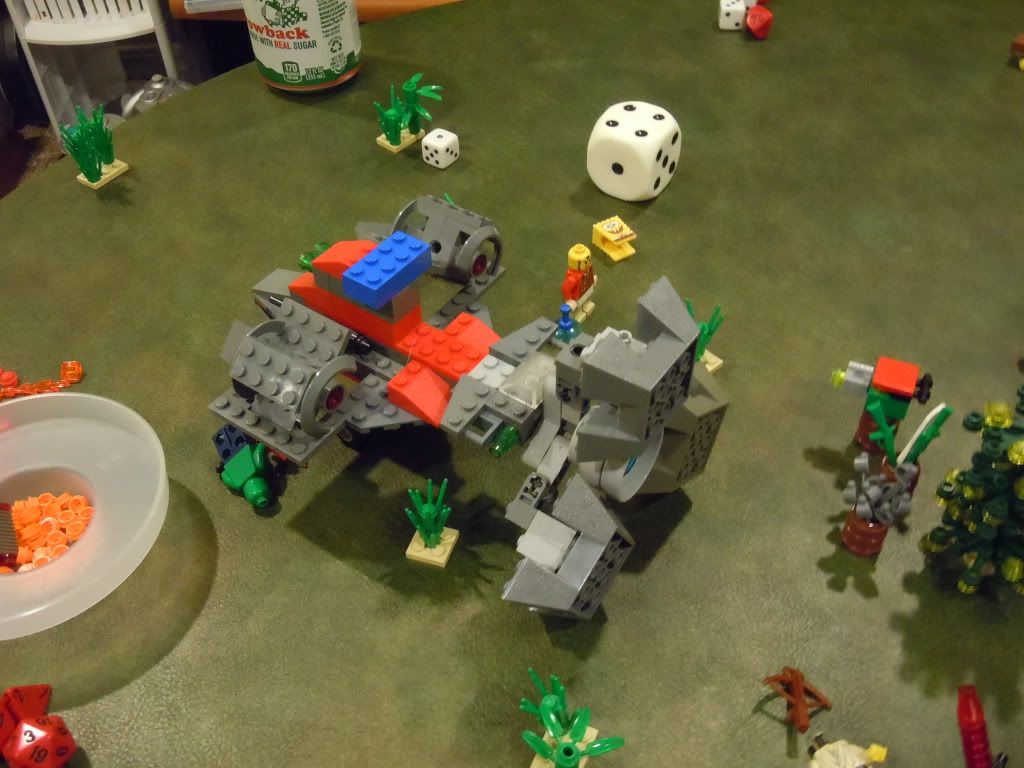 And he retreats.
RIN VICTORY!
Well, things that won me this battle were that fact that I used actual strategy this time when I was placing my units, and the fact that my Dreadnut took out the Brikmech on the first turn. Also, this was probably the shortest Brikwar I've ever played, since it only lasted three and a half turns, with that last half being Brikhed retreating. It's a shame MFS' presents didn't get used, either.