Turn 7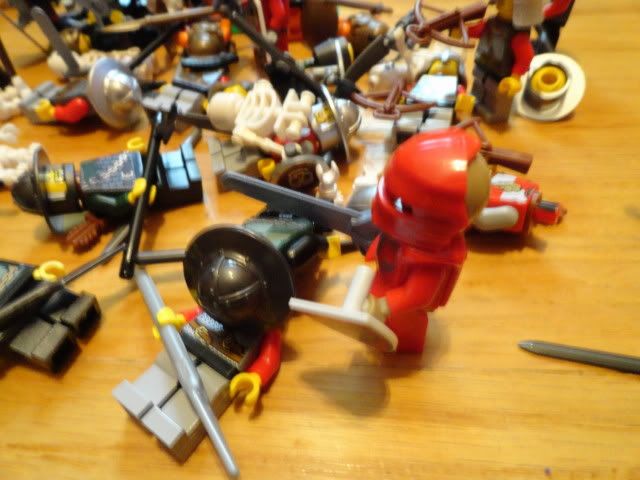 A Dragon knight goes down...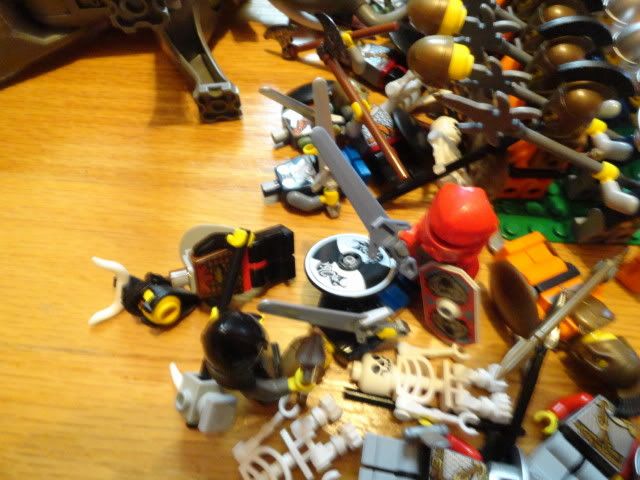 ...Followed by the Bull leader.
(Sadly, this picture was eaten by a picture-gremlin)
The crossbowman tries to kill the Bull spearman but fails, so the wizard and elf combine fire on him. Why is the Empire so determined to clear their left flank?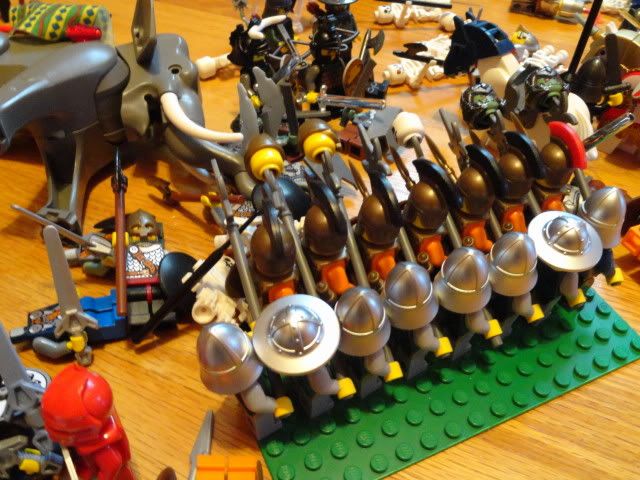 Ah. The phalanx wheels to face the remaining League f-orces, as well as the approaching mummies.
The king beheads one attacker despite his pitiful parry attempt, and his horse disrupts another. The knight and the general both miss the dragon footsoldier they aimed at, while the light infantry commander (whose from now on will be "the Baron," because I can't remember what his name was supposed to be) dispatches the final skeleton. The riderless horse bolts.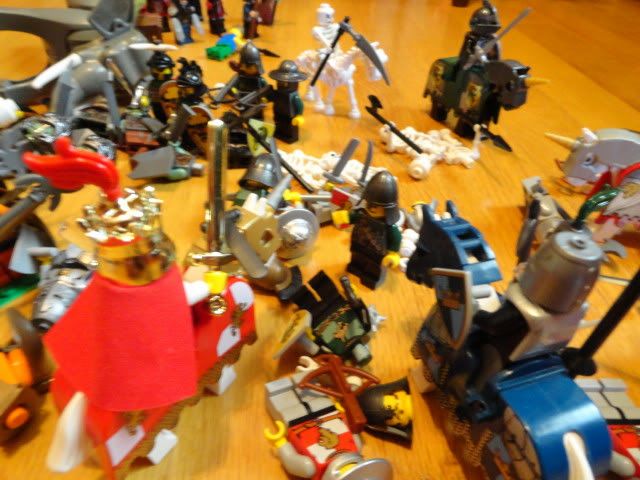 A Dragon footsoldier throws his sword at the king, who parries easily. He then runs to grab a better weapon.
The Dragon axeman tries to withdraw, hoping his opponents' bad rolls would hold. They didn't.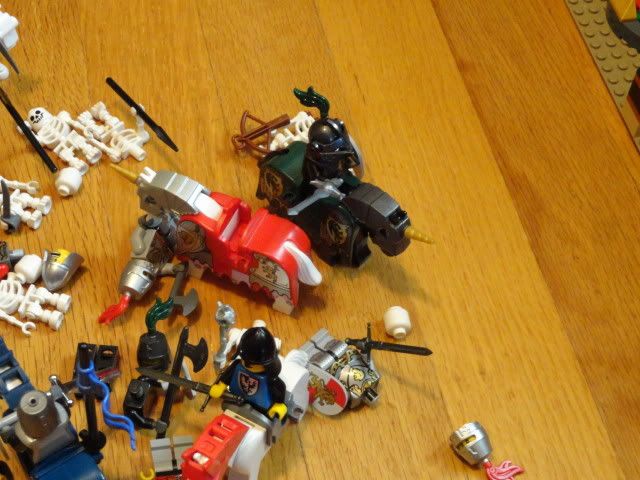 The mounted Dragon knights slaughters the Baron, new name and all.
The skeletal Knight misses the Imperial knight.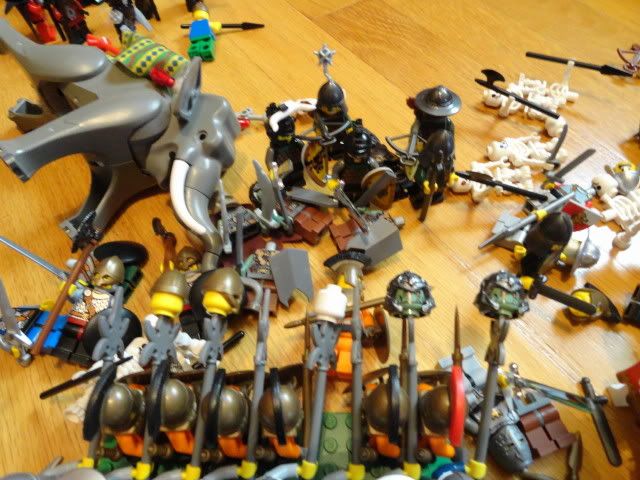 A Hoplite is shot by a crossbow bolt.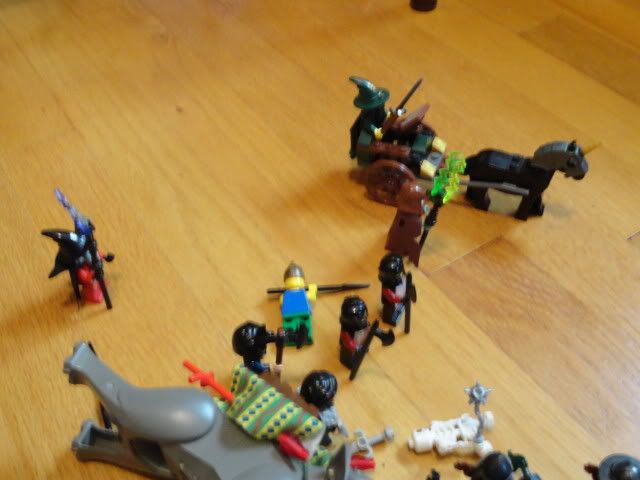 The evil reserves continue forward. The necromancer, his skeletons now destroyed, tries a new spell to win the mummies over to his side.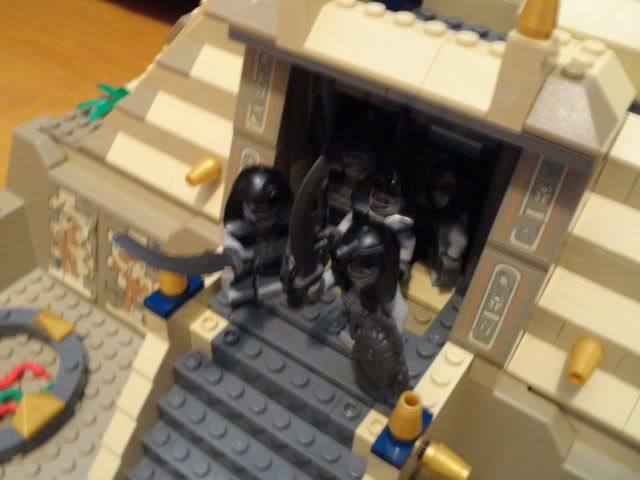 It works on two of them, who kill a former comrade. A wave of magic ripples outward from the pyramid. That trick won't work again.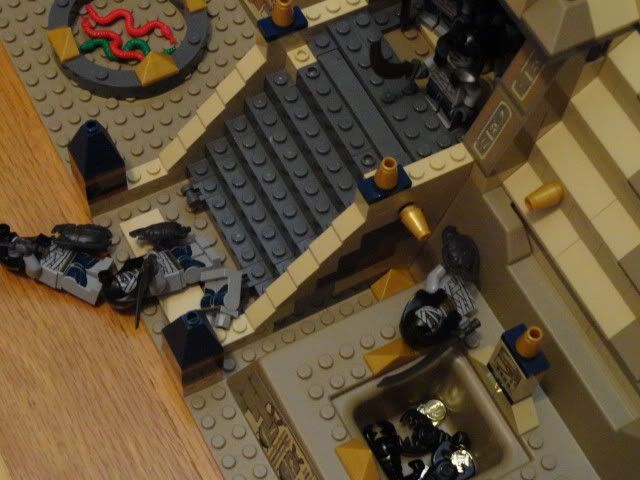 The two traitorous mummies are killed. Both rolled a 1 on a 1d10 armor roll.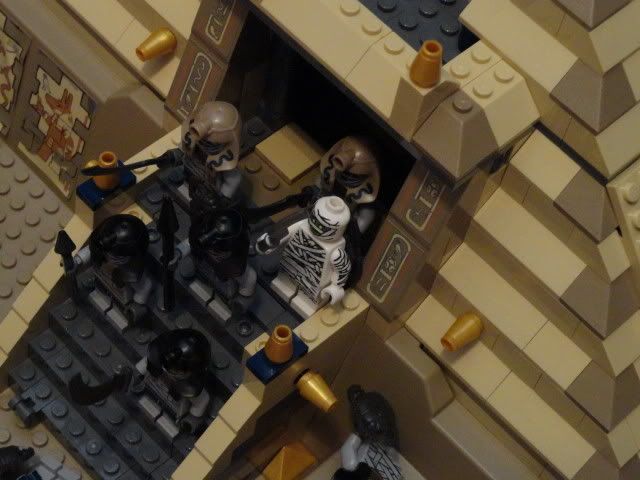 More mummies pour from the pyramid...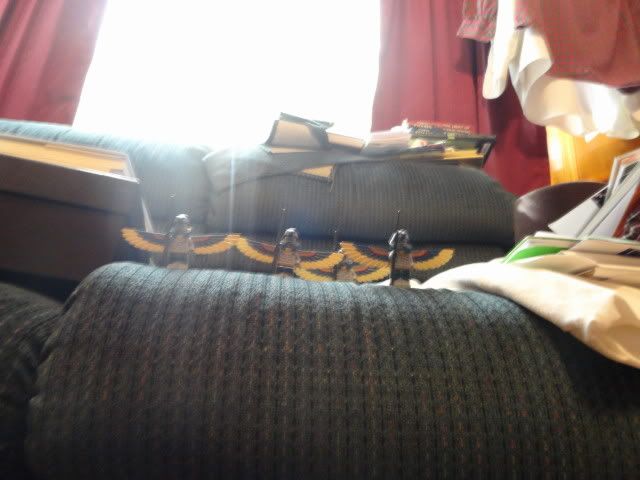 ...As flying mummies appear on the cliffs above!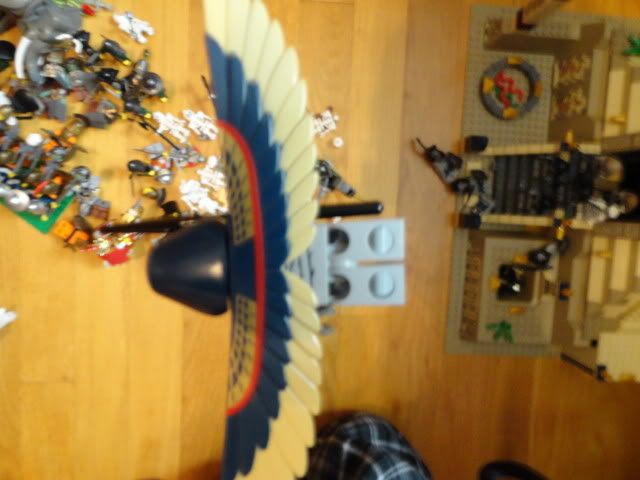 They fly over the battlefield...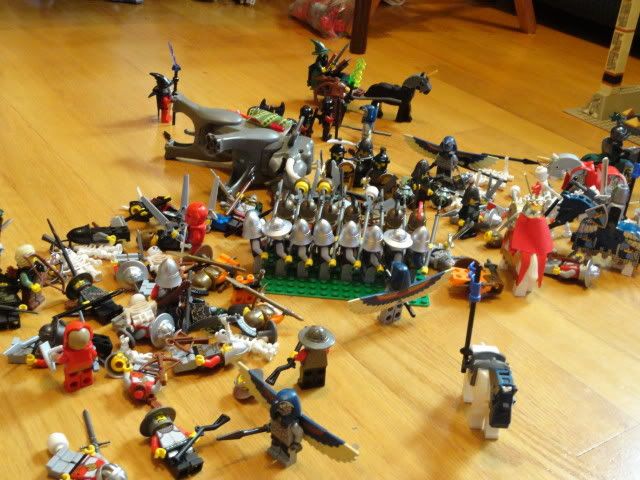 ...And land amongst the battling troops, killing an Imperial musketeer and a Dragon crossbowman.
Kill Count:
Imperial: 37
League: 23 (minus 1)
Mummies: 3