viewtopic.php?f=16&t=8761
Indigenous Tribes
The pups hopped in through the window.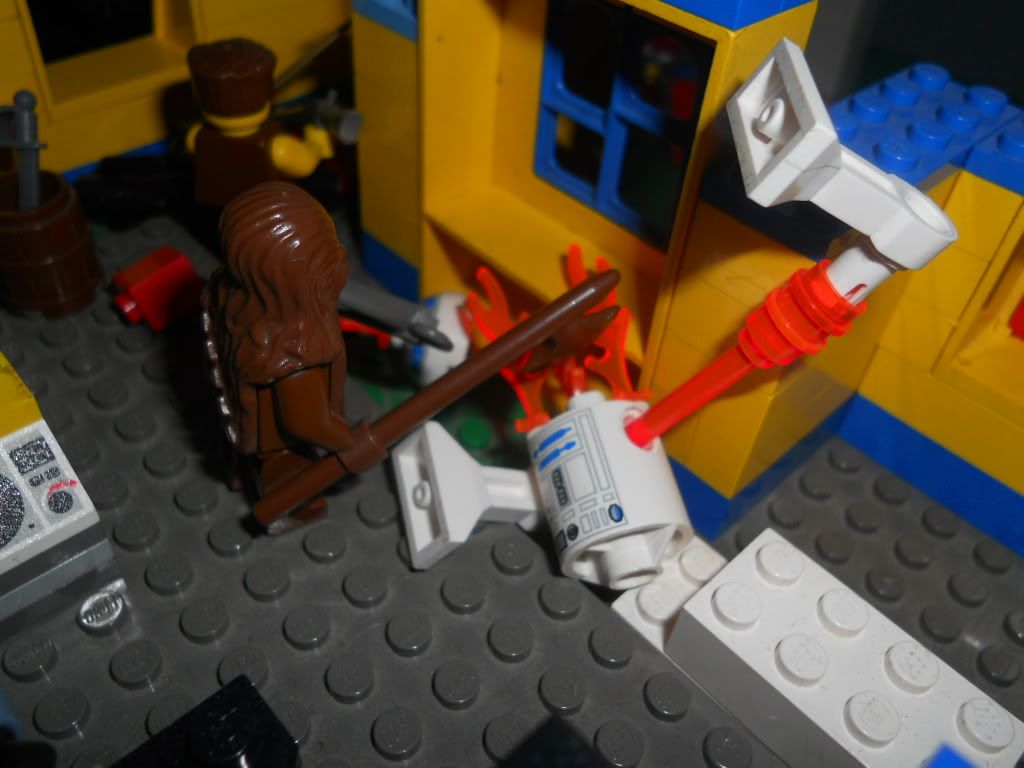 Chewbakka destroyed a healbot with a fell swoop.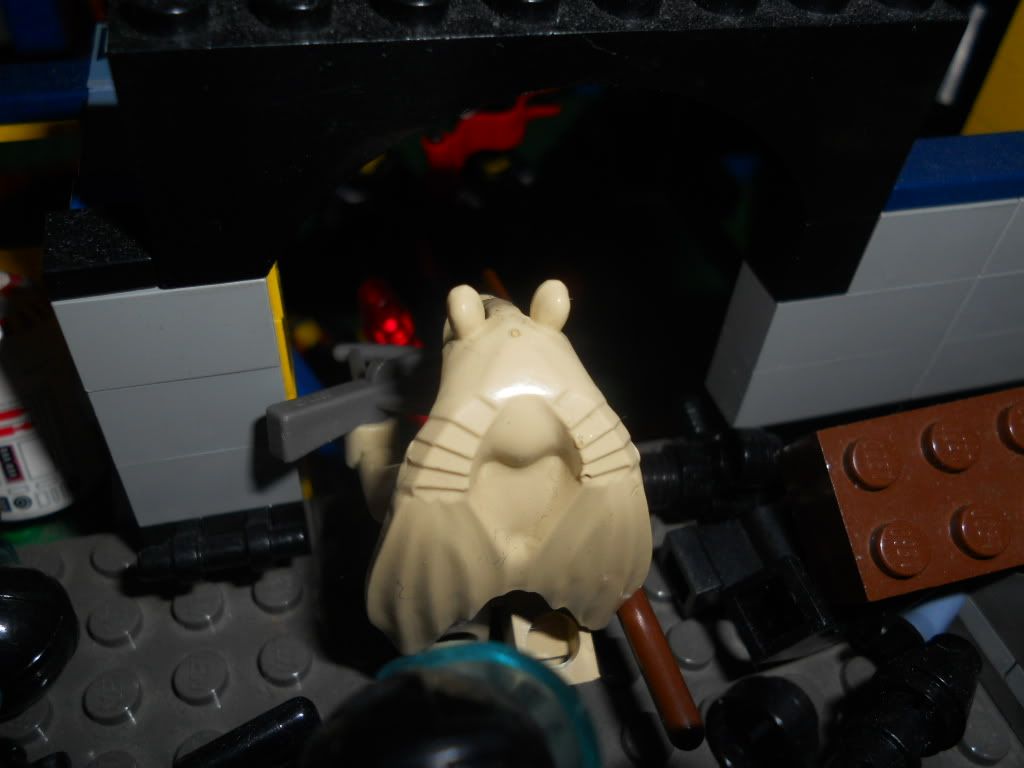 The jawjaw went to check whether
, the energy door vaporized him as he tried to pass through. At least his allies are warned now.
Brittanians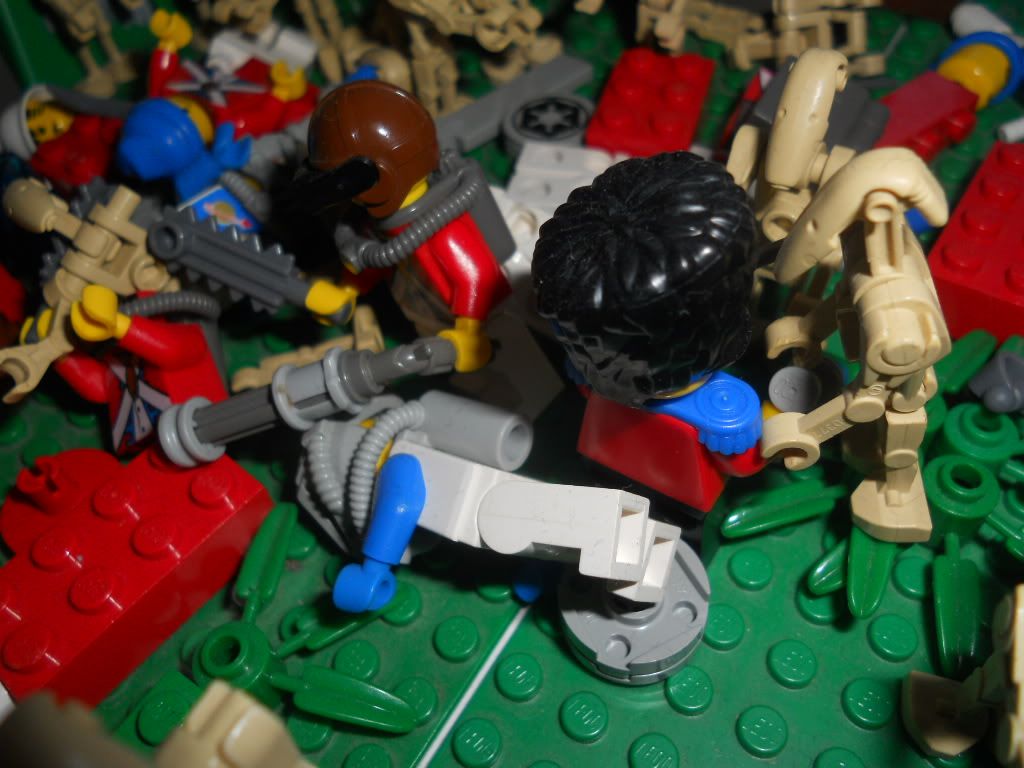 Jones had a bit more trouble dispatching his foes than the crusader, his feat also failed.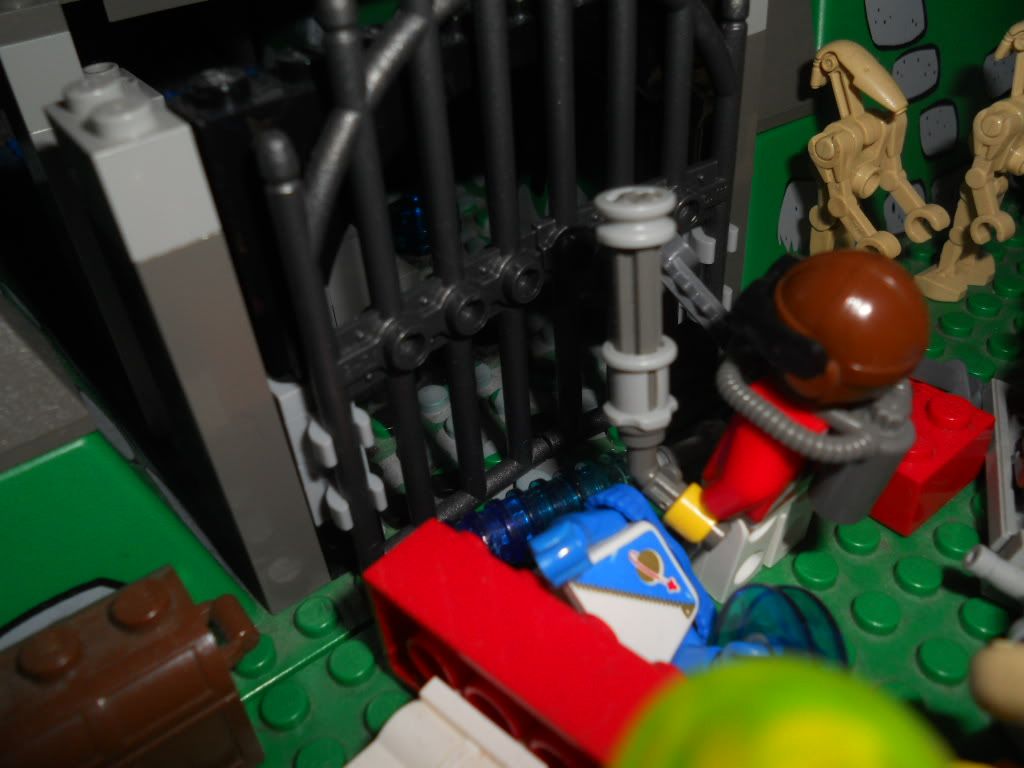 After destroying the bot the crusader marched to the lab gate.
Shadow of the Red Baron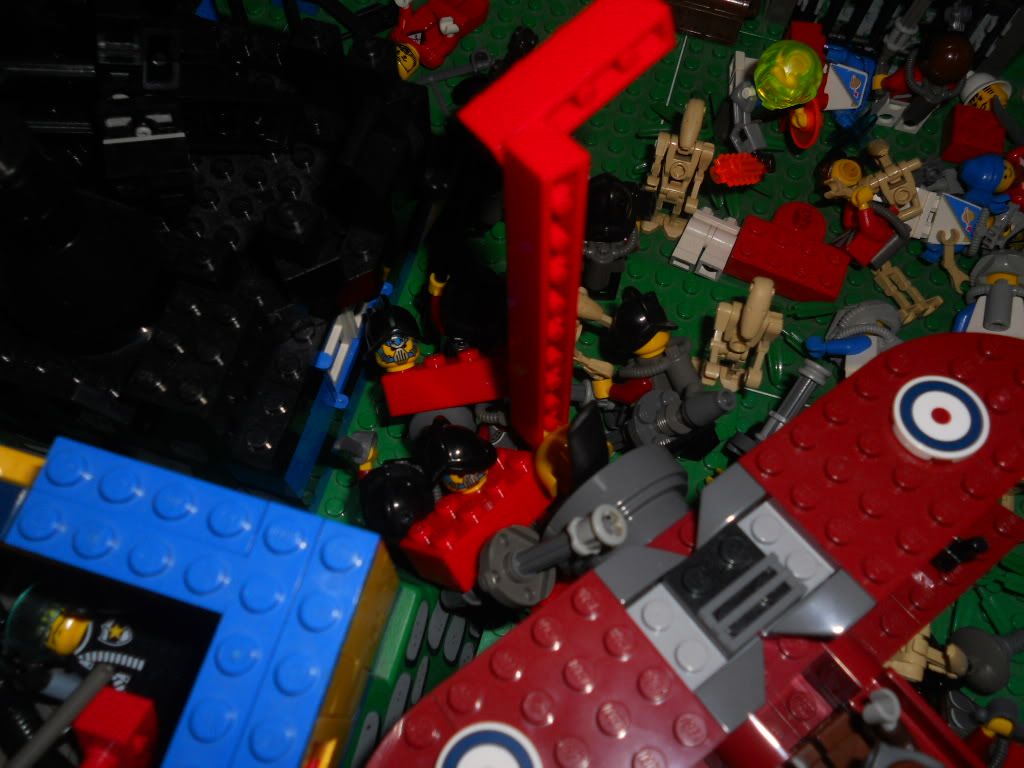 The sanguine baron dove down with guns blazing and the propeller did the rest, shredding apart two conquistadores.
As he gained altitude the velocity of the plane caused the blood to fly off the hull, creating a crimson miasma.
Fort Garrison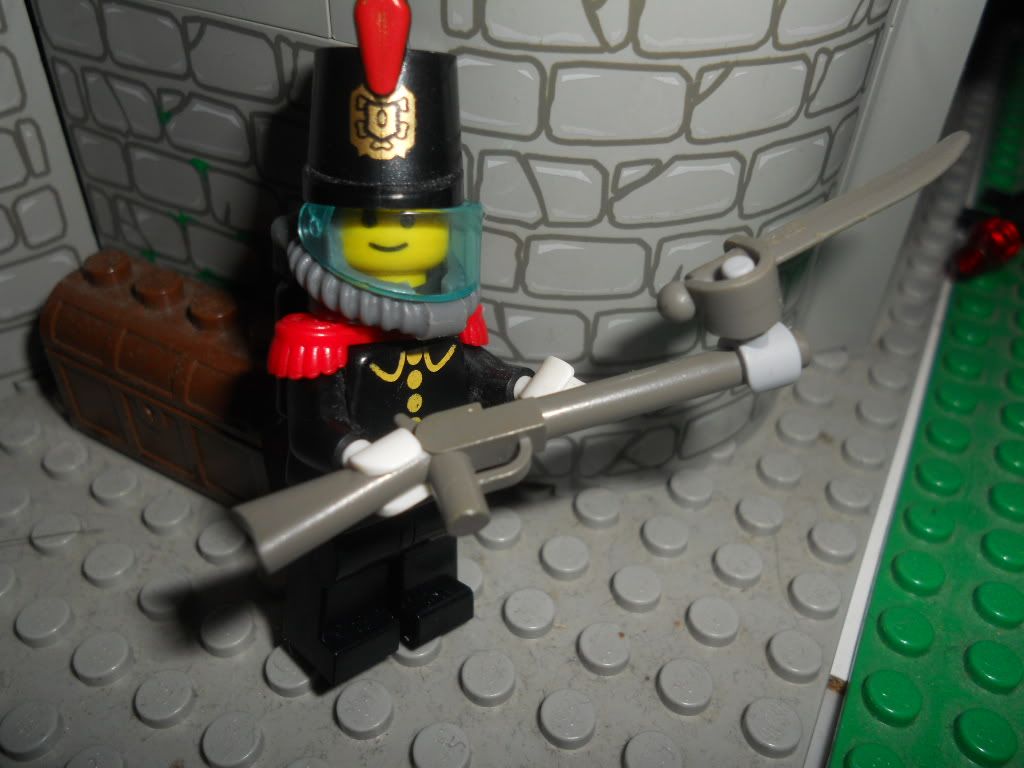 A Jaeger slid down the wall.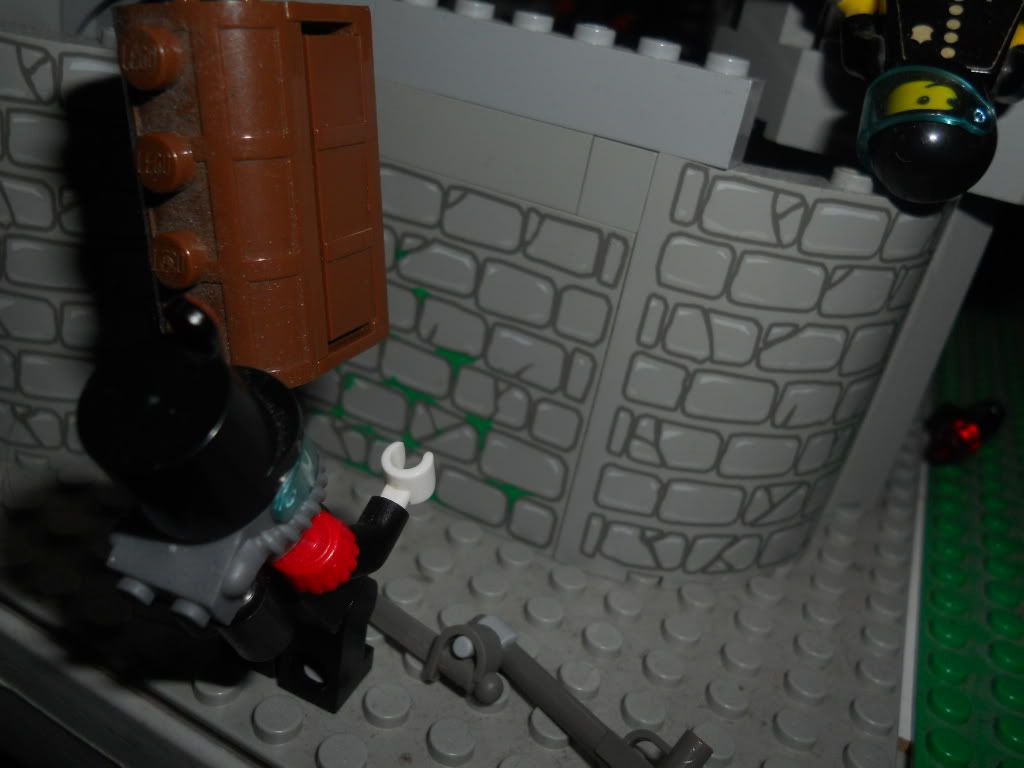 He grabbed the chest and prepared to throw...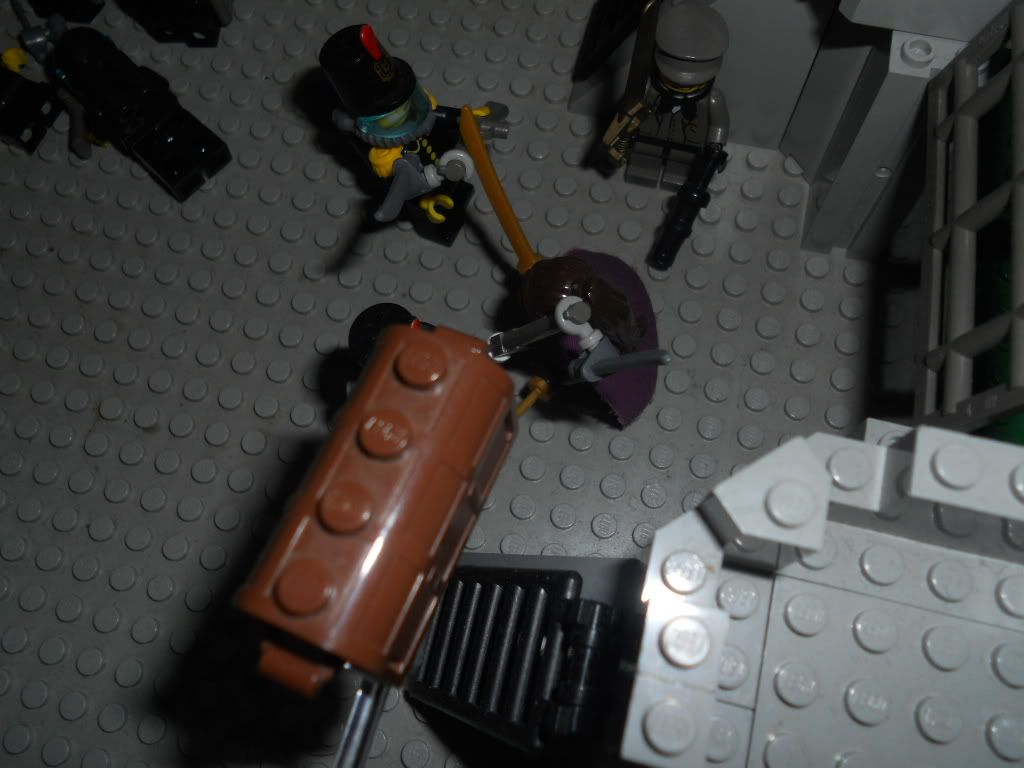 The chest sailed for Sharane...
It hit her square in the face.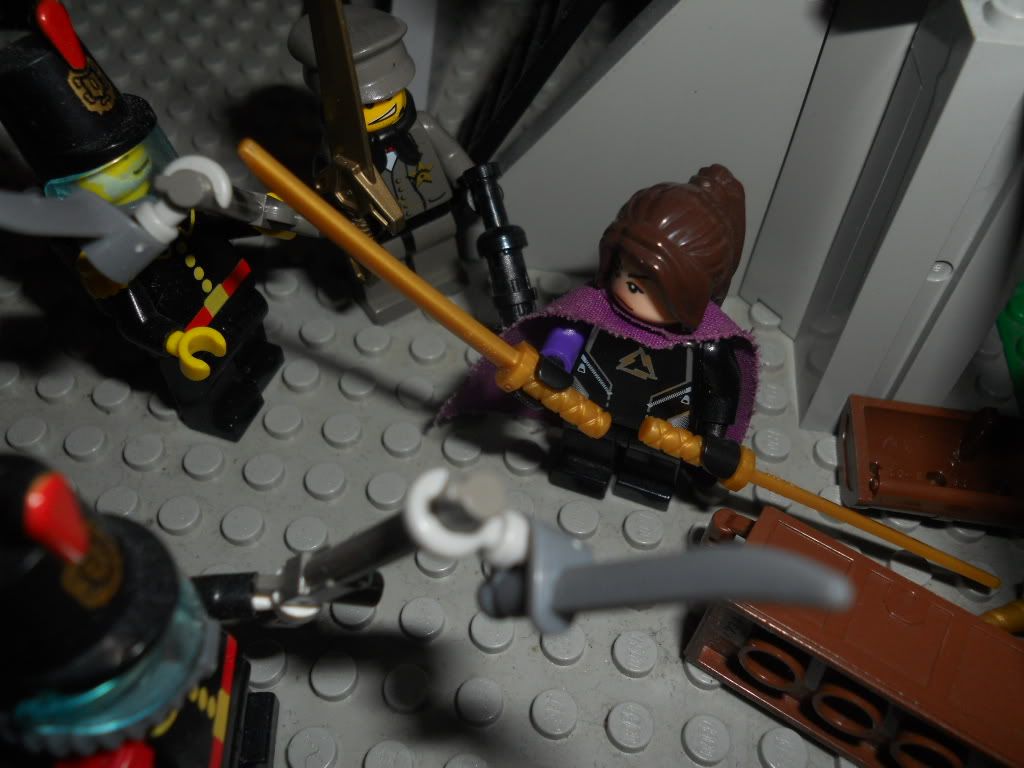 Or not.
As the chest broke apart, its contents were revealed. A Psi Disruptor! Gives the ability to cast 1 psi spell per turn to the wielder.
"Strike with great vengeance!"
(critical success, +2 damage)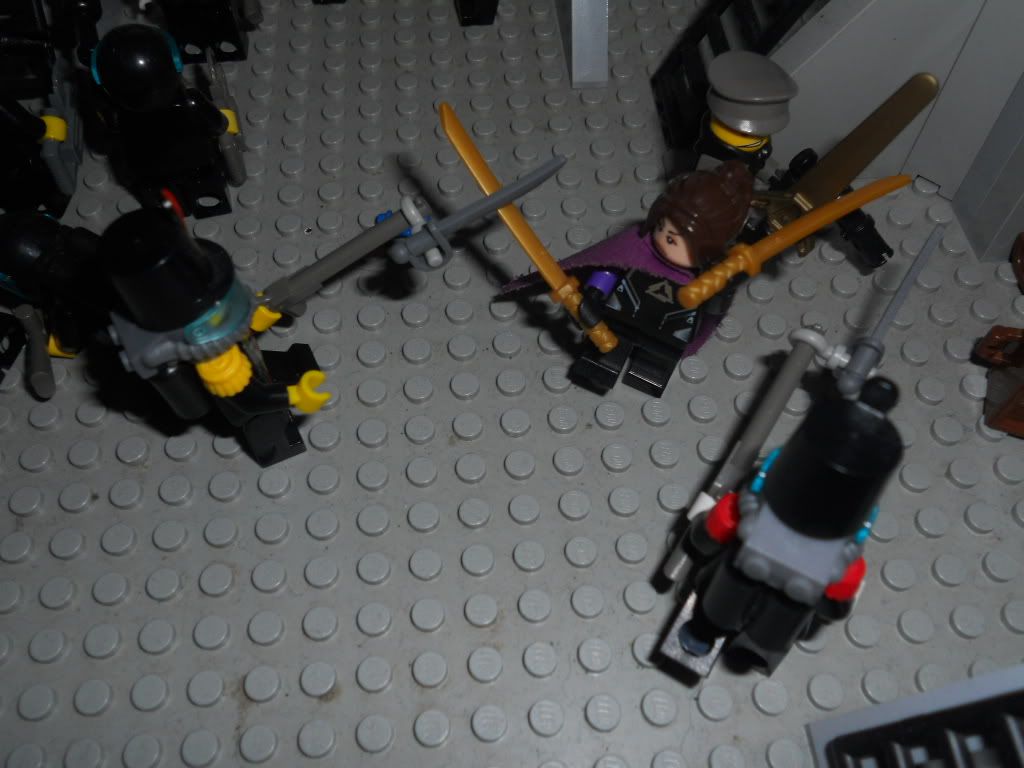 Sharane faced a three-way attack, but she fought it off narrowly, dodging and parrying enough of the damage to survive.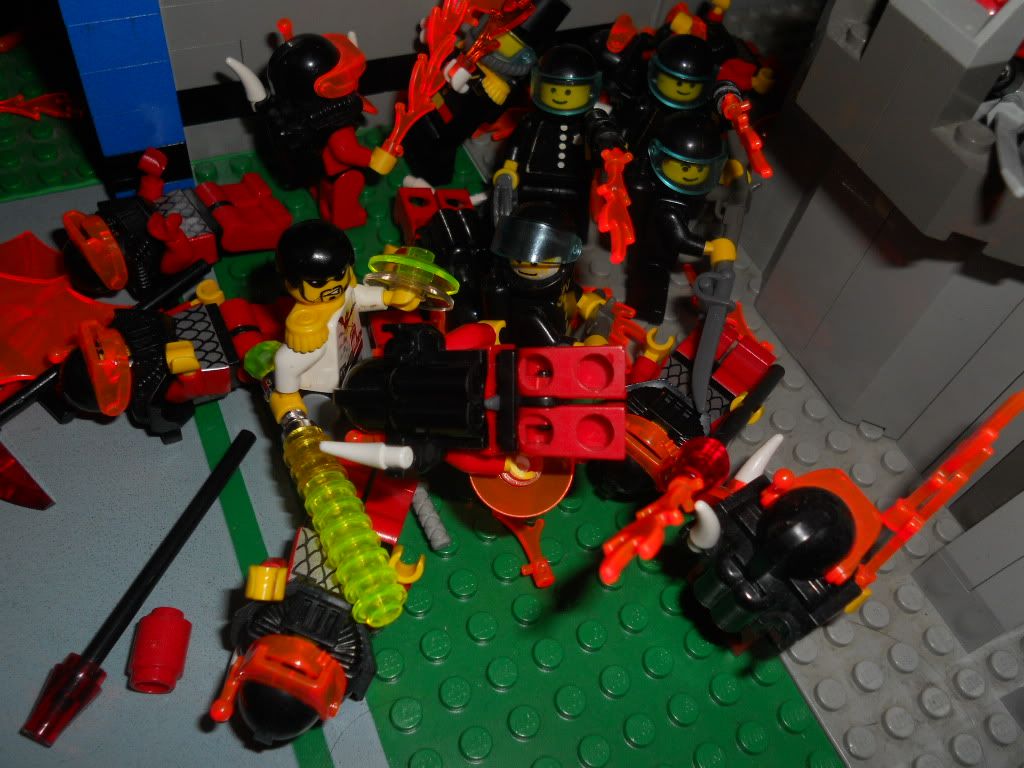 When the garrison rushed out to fight, three more VoL fell to the onslaught. One Jaeger was killed by a riposte.
Conquistadores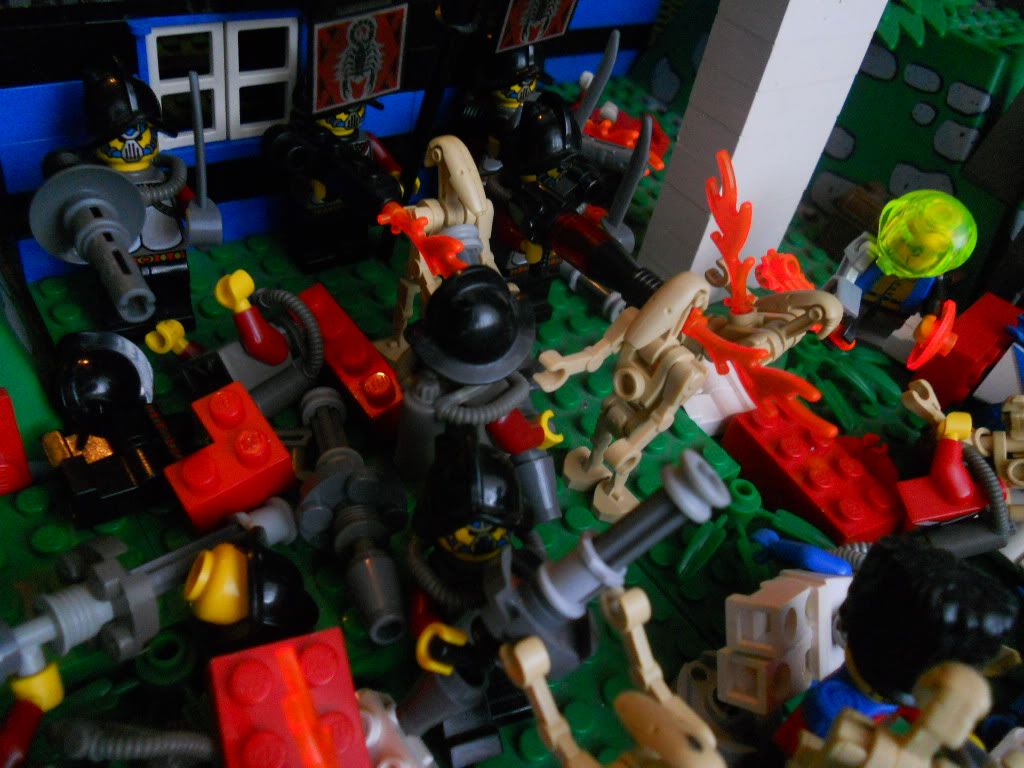 Angelica and her unoccupied men opened fire en masse on the ripperbots. The Duchess kept putting her vengeance points to good use (+1 skill and damage).
Three were picked off.
Inquistadorial Shock Troops
The cyborg with the OTC rushed one pilot while three royal marines swarmed the other.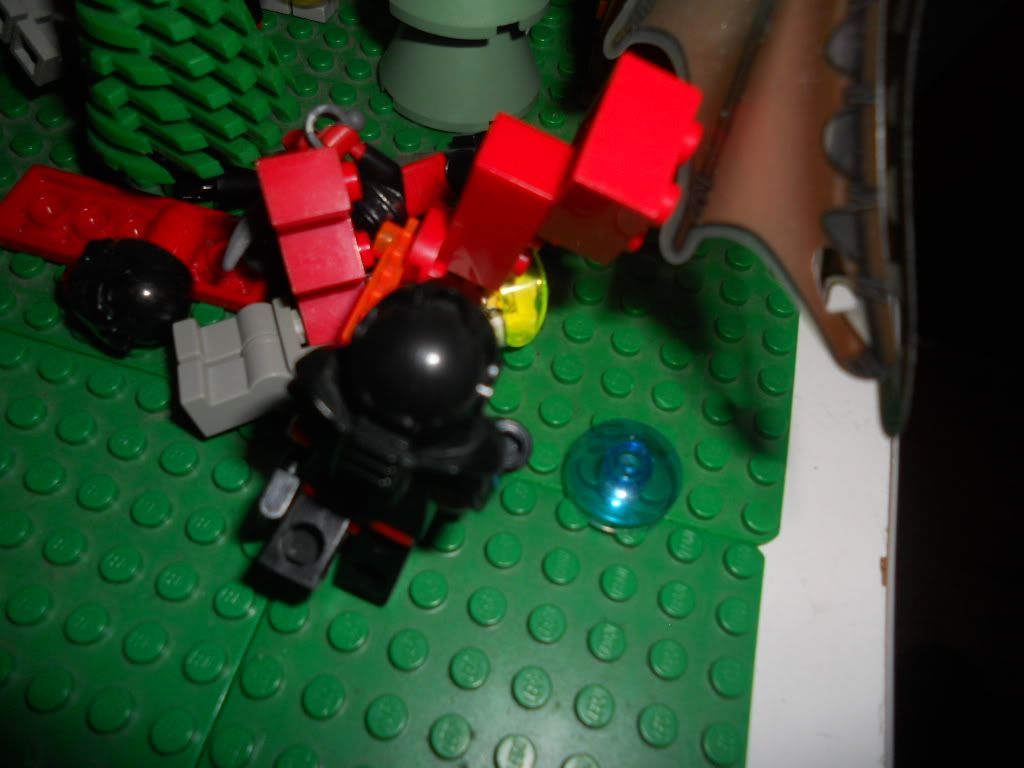 The result was predictable.
Despite a valiant fight, Karsten died as well.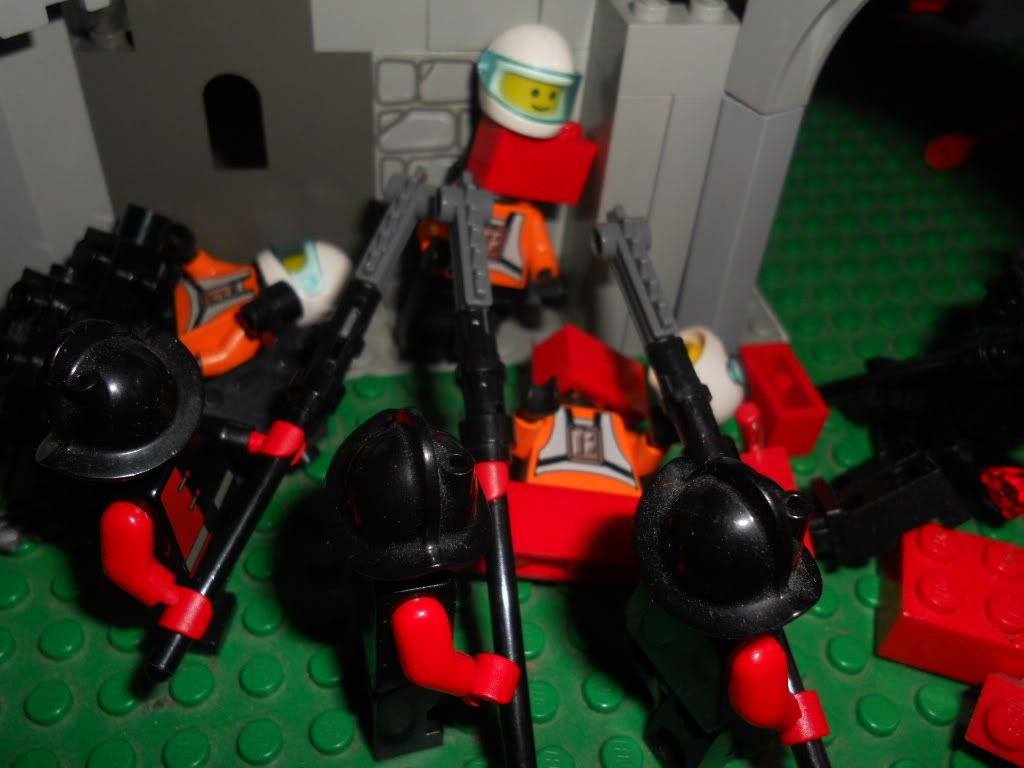 The Assyrian suffered the same fate.
Prince Vinambre was first up the stairs, rushing for melee.
His bloodlust failed him and he tripped, plummeting back down the stairs.
At least the fall didn't incapacitate him.
Wolfpack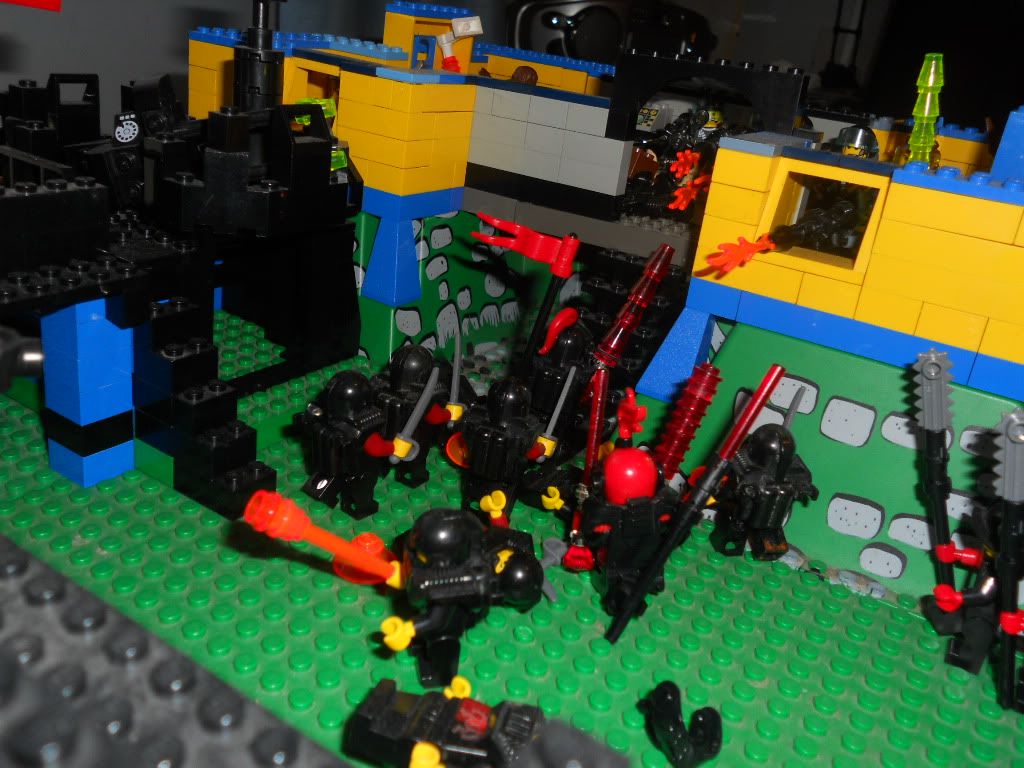 The troops inside the Command HQ greeted their encroaching enemies with a massive volley, but did quite horribly: only Cyborg Schwarzenegger managed to pick off one of the assailants.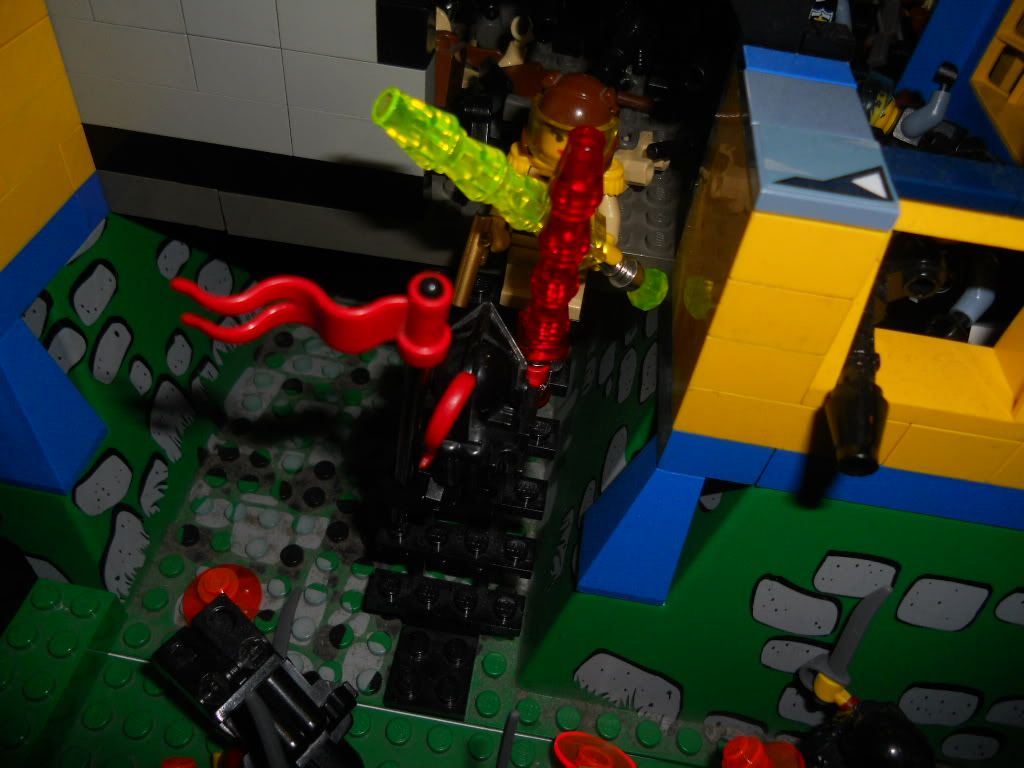 Seeing this, Johanna leaped out to confront Duke Felipe in a nova claymore duel.
Ah it's good to be back. The VoL, Immortals and lab specimens still have to go, and then maybe some...
Send orders if you're one of these factions.