I decided my Prussians needed a tank.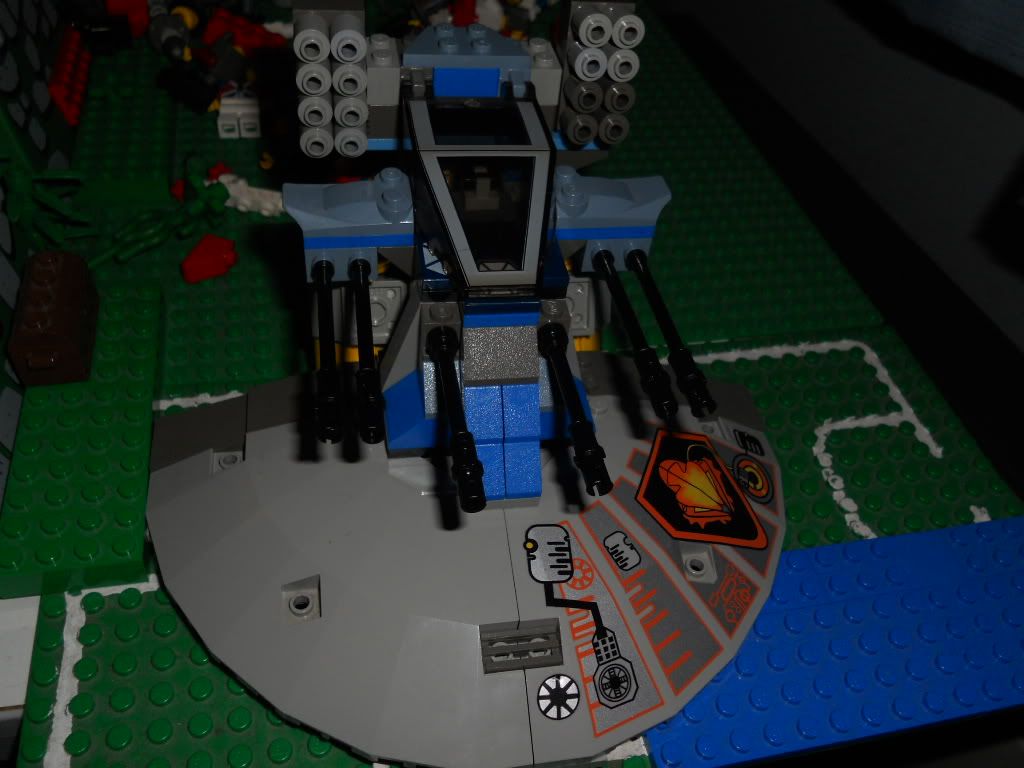 Behold, the Schwebewolf, more suited to the jungles and bogs of New Prussia than typical tanks. It was partially inspired by the GDI hover unit from Tiberian Sun but based on the ATT, one of my favourite SW sets, but the top part is far smaller, making it faster and more maneuverable than the ATT. The hover engine allows it to float up and down surfaces, giving it a major advantage.
Armed with six laser cannons, it has the firepower of an entire platoon of soldiers while missiles provide it with primarily anti-air but also anti-vehicle capabilities. Typically these relatively fast tanks would be used to chase down fleeing enemies or quickly reinforce positions on a battlefield that are being overrun. They are extremely effective against people and do okay against air and vehicles up to or slightly above the same size, but are known to suffer in combat against heavily armed and armoured adversaries.
The yellow engines have to go, but I didn't have any in the right colour spare. I will fix that, some time. I have most of the pieces to build a second one, but won't yet because as you can see, even this one needs a few details fixed still.
They are piloted by bots because the bots can interact directly with the tank's controls and sensors while keeping their head down; a human pilot would make sniper-bait from such a high position.