Ferdinand
- Silent-sigfig
Ferdinand shot an ax skeleton.
Then he hopped on his mechanical steed, which finally managed to trample something. He would've done a heroic repair feat, but the dice thought otherwise.
The deathmachine crew got back to their positions, and used ribault fire to destroy a glommox. The catapult was stuck.
Ezra
- heavyfishcannon
Ezra crawled further away, followed by his loyal glommox.
Majisto and Gallikronn
- mgb519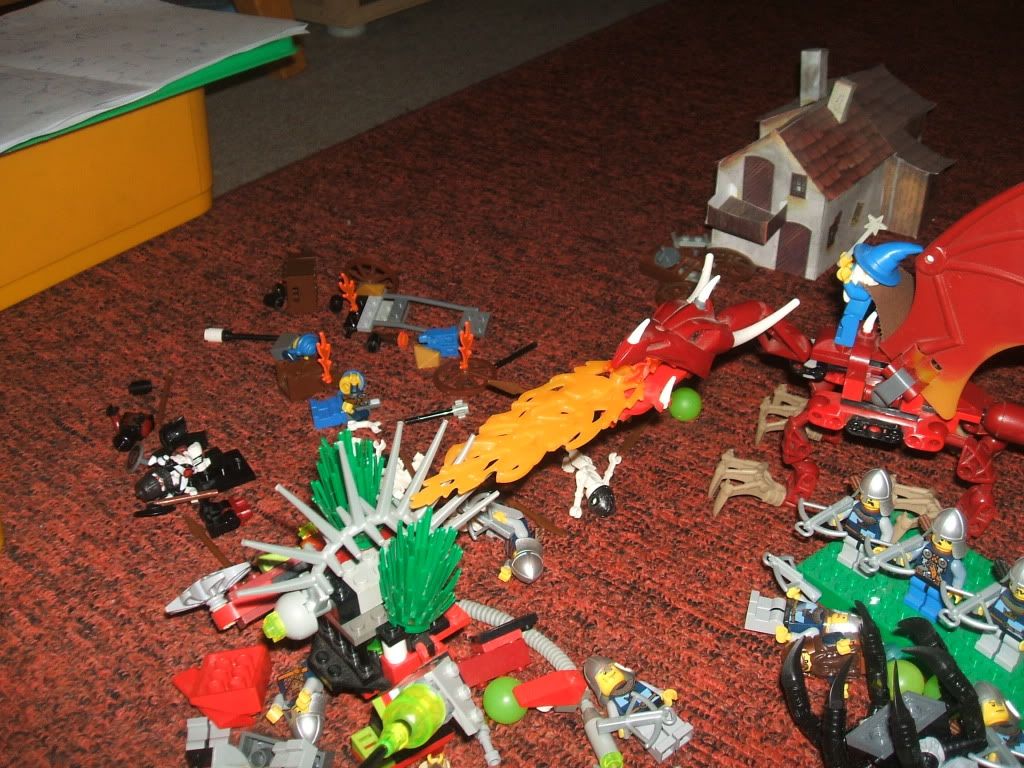 Gallikronn incinerates the Rot Walker, while Majisto attempts to cast mind-altering spells on the bone champion... to bad it has no brains to start with.
Heated to the extremes, the Rot Walker explodes violently. To much dismay, it doesn't kills any bystanders.
Undead spearhead
- BrickSyd
The grave guard slowly whittles the swordsmen squad away, while the newly-raised zombie swordsman attacks Arthel, but fails to do harm.
Skeletal Champion: 'These engineer weapons are worthless! You hear me? WORTHLESS! Shoddy construction, no failsafe mechanism!'
Despite the tenacious whining (which was done to demoralize the tinkerers), it falls to deaf ears.
The enraged champion, angered by his inability to do anything substantial on the field, butchers a swordsman.
Imperial Infantry
- Falk
Arthel and his men push themselves to get rid of the remaining undead. They succeed in killing one grave guard, a necrolyte, and the risen officer.
Overwatch and kills:
heavyfishcannon: 15
Silent-sigfig: 12
Bricksyd: 15
Falk: 8
mgb519: 8
Send orders for turn 6!